Roadkill Relapse
2 years ago Events
It's very quiet now around the M1 Concourse in Pontiac, Michigan. The Redeye's supercharger whine has faded. The angry exhaust bark of the HEMI® engine's 797 horsepower is just a distant memory. Grass around the drift pad and road course have been reclaimed by various flocks of indigenous and migrating fowl. The patch of asphalt on Woodward Avenue that was the launch pad for some fast street machines will bear the scars of burnt rubber for some time. The 2021 Roadkill Nights Powered by Dodge gave all of us speed junkies a much-needed shot in the arm that our senses had not experienced for 24 months. It was the pandemic of 2020 that had this awesome event in neutral. But Roadkill Nights came back this year, hitting on all eight and reaffirming the Brotherhood of Muscle. With great side-by-side street-legal drag racing, exhilarating thrill rides, and tons of cool classic show cars and modern muscle to feast your eyes on, over 38,000 enthusiasts walked through the M1 Concourse gates. Welcome back, Roadkill Nights, we missed you! Now as the days are starting to get shorter, and night air has developed a chill, the summer car scene is still not over. But the high-octane memories and smoking tires from this year's Roadkill Nights will keep us from vapor locking anytime soon.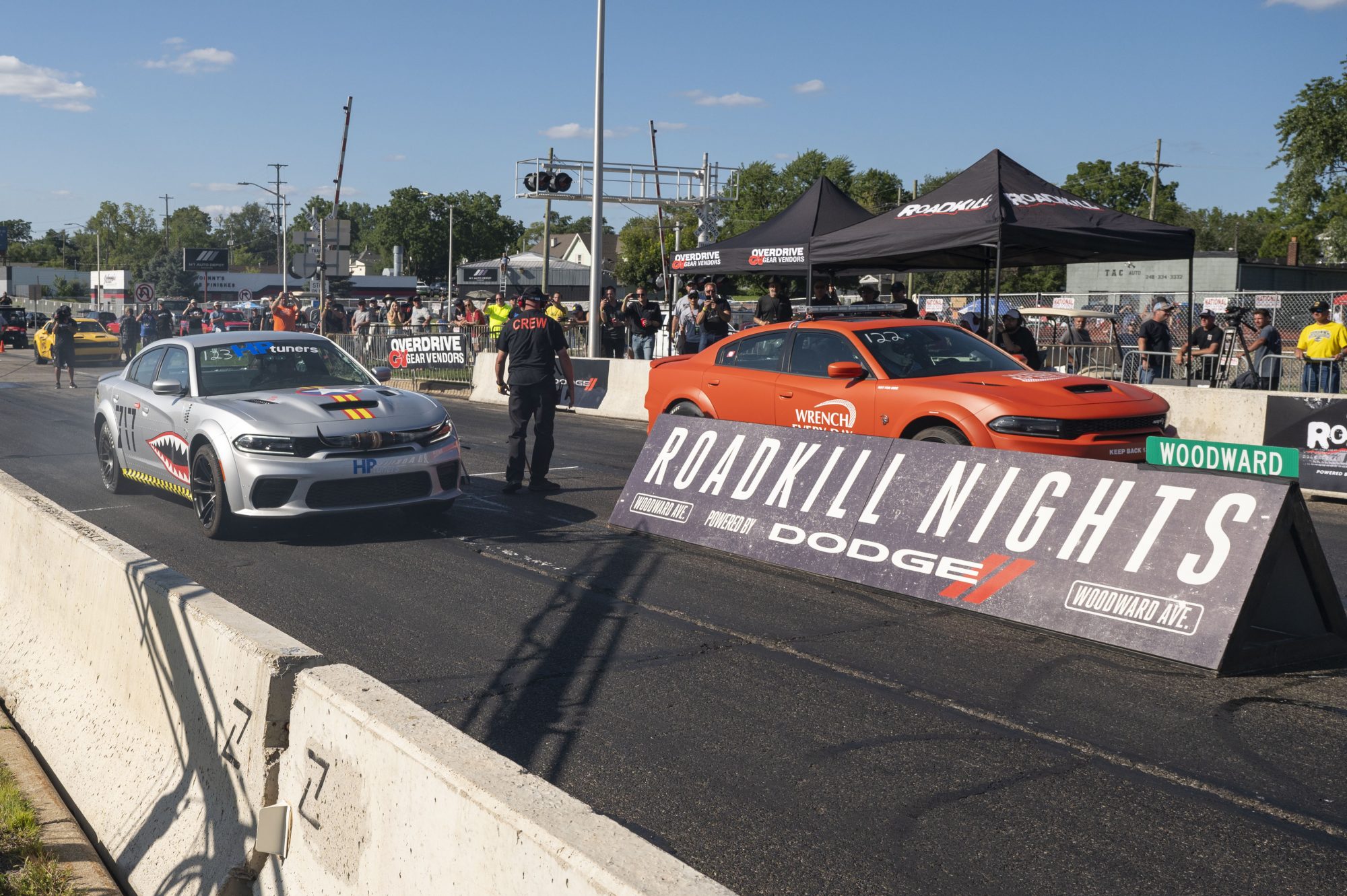 "It feels great to reconnect with these passionate enthusiasts and gearheads, as we waited until the last minute to cancel last year's event. We kind of knew we were going to cancel, but wanted to wait and see how things would unfold and it was heartbreaking to do it," said Tim Kuniskis, Dodge Brand Chief Executive Officer – Stellantis. "I know a lot of people plan for this. We get tons of emails from fans telling us they plan their vacations around Roadkill Nights and Woodward Dream Cruise week, so it was terrible when we had to cancel it in 2020. This year, we were a little nervous about bringing Roadkill Nights back, so we did a survey with all our social media followers and the response was ridiculous as 97% said 'You got to bring it back, you got to do it.' So now, after 18 months, it feels fantastic to be back on Woodward with these awesome fans!"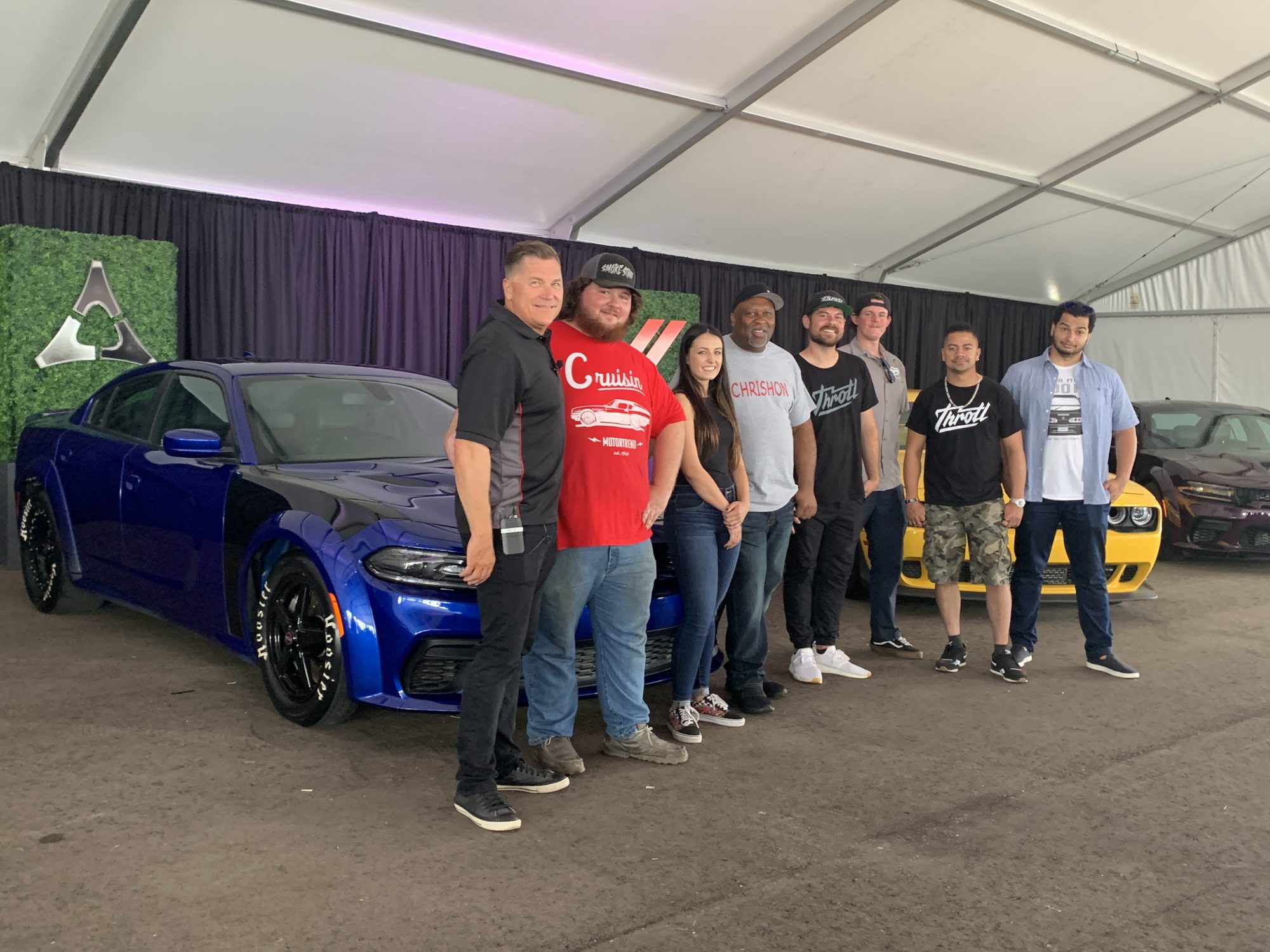 When we asked Tim about how this year's Hellcat Grudge Race – pitting Eric Malone of MotorTrend's television series Fastest Cars in the Dirty South and four online automotive builders in heads-up racing that included Alex Taylor, Tavarish, Westen Champlin and Throtl – came about, he gave us the lowdown.
"It was a collaborative team effort, but it was kind of an organic idea, as we talk about the same things all of the followers talk about. We watched the same TV shows, we followed the same people on YouTube, and we always wondered if it's legit, is it real, do they actually build these cars as good as they say they make them? So, we said 'You know what, we have an opportunity to find out. Let's give them a car, let's give them some cash and let's see who's the best.' It was interesting to see how every one of builds was different, but I'm not surprised that everyone concentrated on traction because it's legal street racing after all, and traction is key. We set out to settle once and for all the great debate, who's faster: TV or online car builders? In the end, the debate will rage on until next year."
The mods these influencers made to their cars were very interesting and even caught the attention of Jim Wilder, Vehicle Development Manager for the Challenger and Charger SRT®. While Jim's day-to-day responsibilities are to make sure the production SRT Hellcats and Redeyes exceed the customer's expectations, he was impressed with the creativity and the variations the influencers did in hopping up the already impressive supercharged 6.2-liter HEMI V8.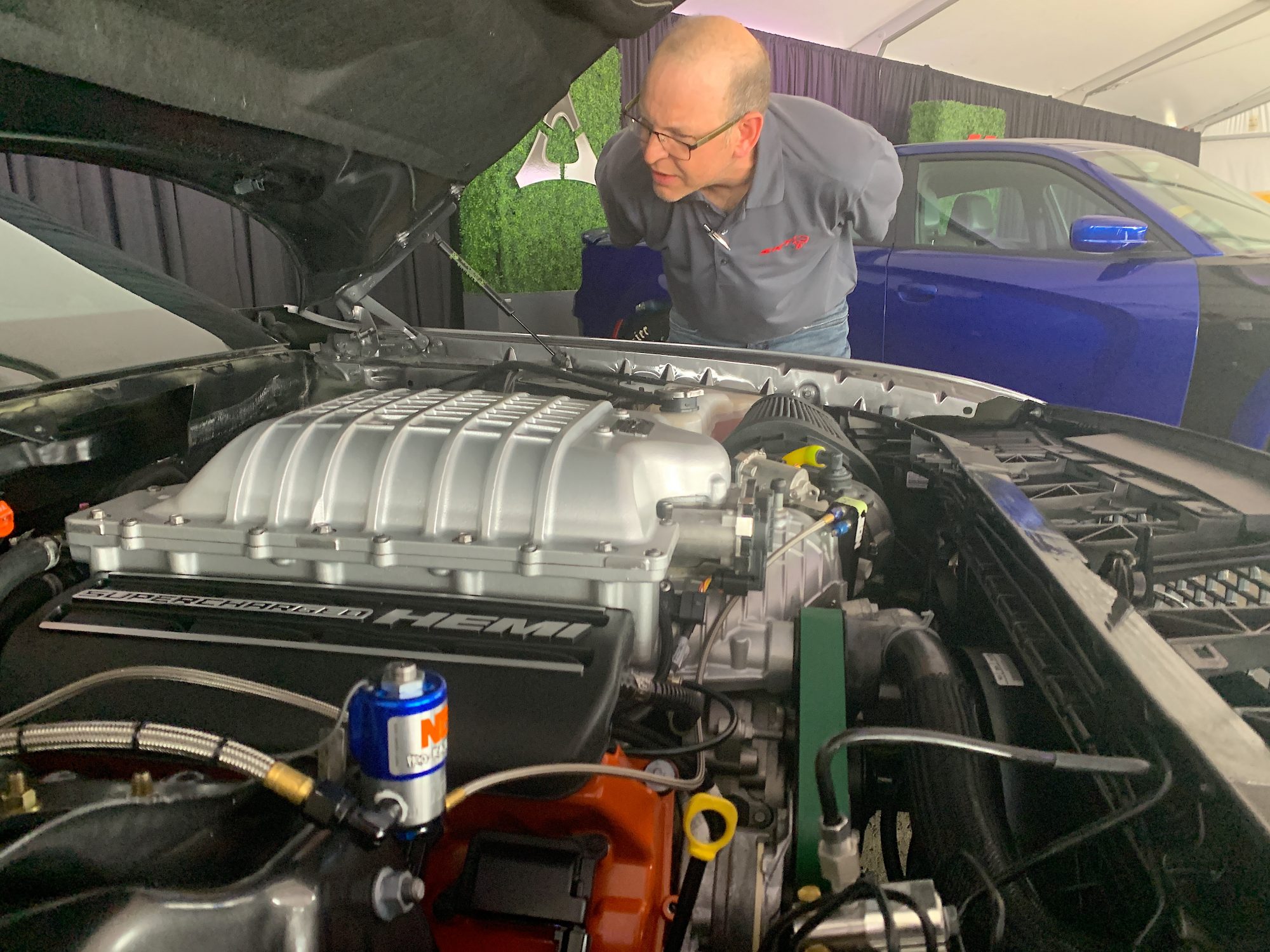 "There's mild to wild modifications these guys did on these cars, but the engines can take the abuse. These racers have put more horsepower under the hood, but it's going to take patience and driving skill to get these cars down Woodward without blowing away the tires. Whoever managed this the best will probably win the Hellcat Grudge Race," noted Jim. He should know, three years ago, Jim piloted a 2018 Challenger SRT Demon down Woodward during Roadkill Nights and used his experience as a former drag racer to make sure the car hooked hard and left straight down the avenue without hazing the drag radials and sending them up in smoke.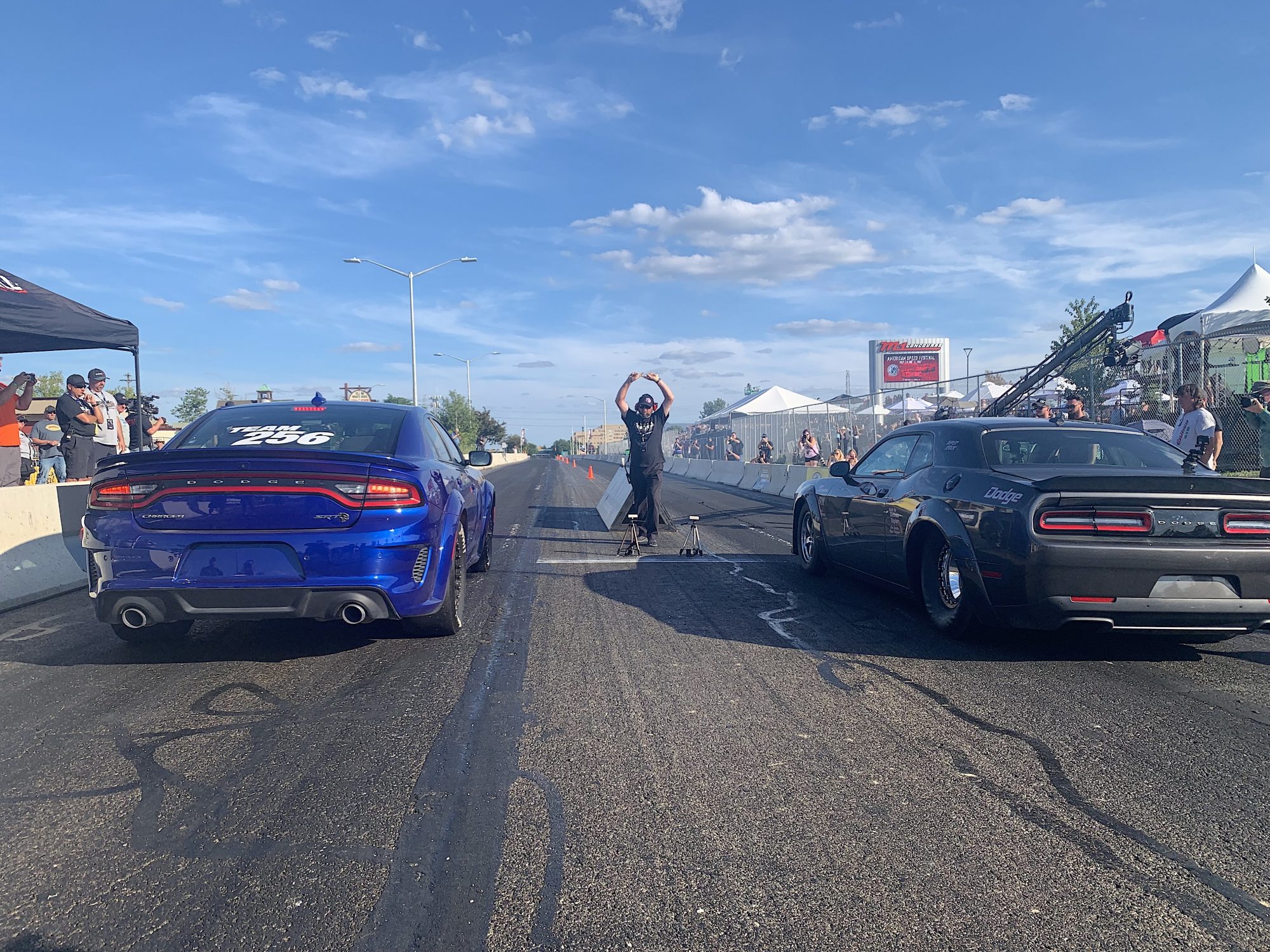 In the final round of the Hellcat Grudge Race, it was Alex Taylor claiming victory in her modified Challenger over Eric Malone's Charger SRT. It was a close race that could've gone either way, but Alex stayed focused while Eric left too early and was disqualified. In a "just for fun" exhibition run after the finals, Eric and Alex lined up again with Eric taking the win on a holeshot. "I'm so glad to have had the opportunity to go head-to-head in this build-off and Hellcat Grudge Race against four worthy opponents: Alex, Tavarish, Westen and Throtl," said Eric. "No matter the outcome, the race has proven that TV and online builders and racers each bring something special to the table, and we all brought our A-games to Roadkill Nights. I look forward to seeing what these four builders do in the future and hope to have the opportunity to race against them again soon."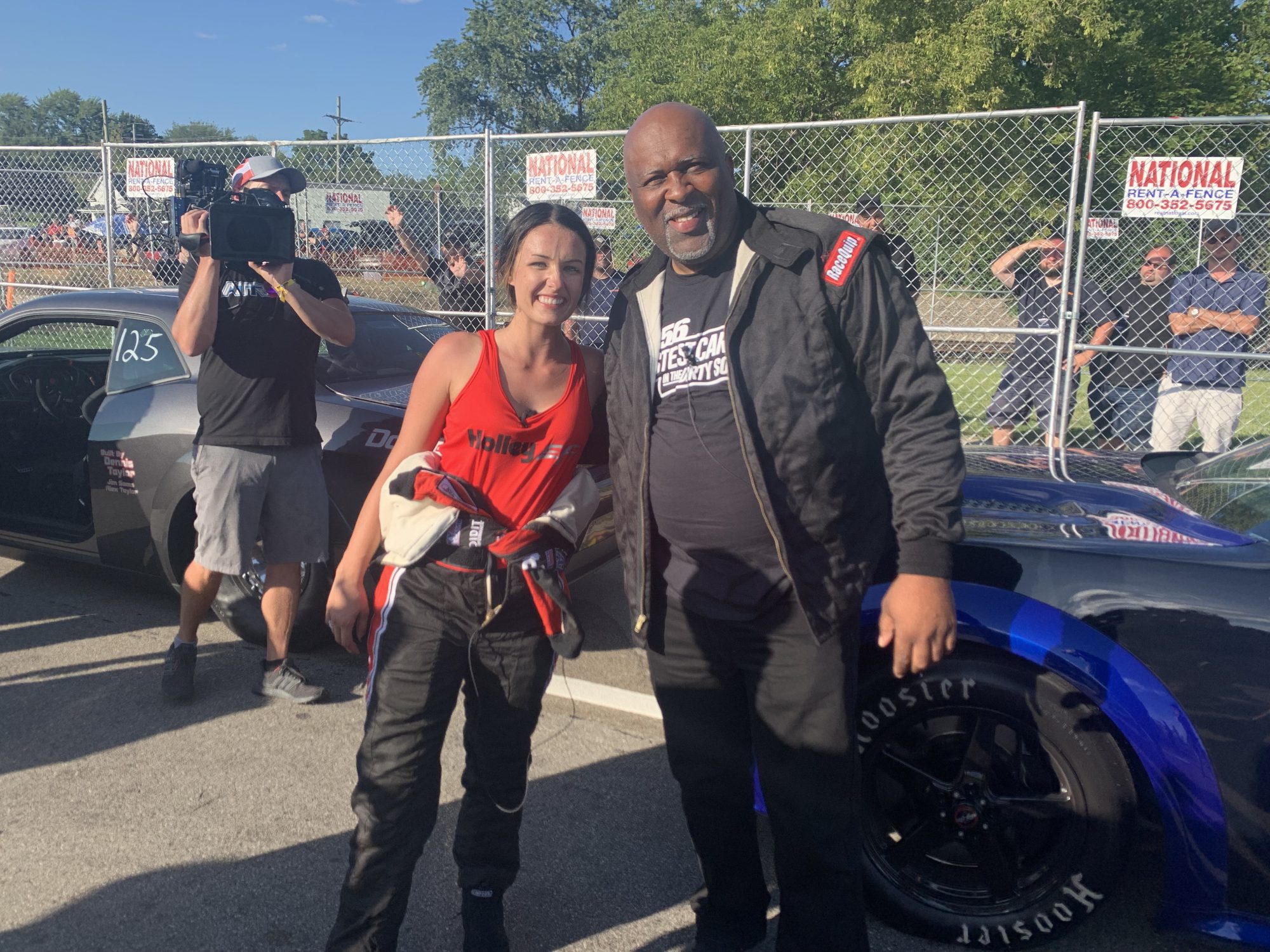 In the other classes, James Pranis of Verona, Pennsylvania, (Big Tire – 1968 Dodge Charger) and Peter Bokedon of Roseville, Michigan, (Small Tire – 1972 Dodge Dart) earned back-to-back honors as the Quickest Dodge winners in their respective classes. Both also claimed the Quickest Dodge purse at the 2019 Roadkill Nights Powered by Dodge event and pocketed $5,000 each for their efforts. For those not racing, there was plenty of action to experience within the sprawling M1 Concourse, including the Challenger SRT Demon Simulators, mind-blowing Dodge Thrill Rides, and an old- and new-school muscle car show.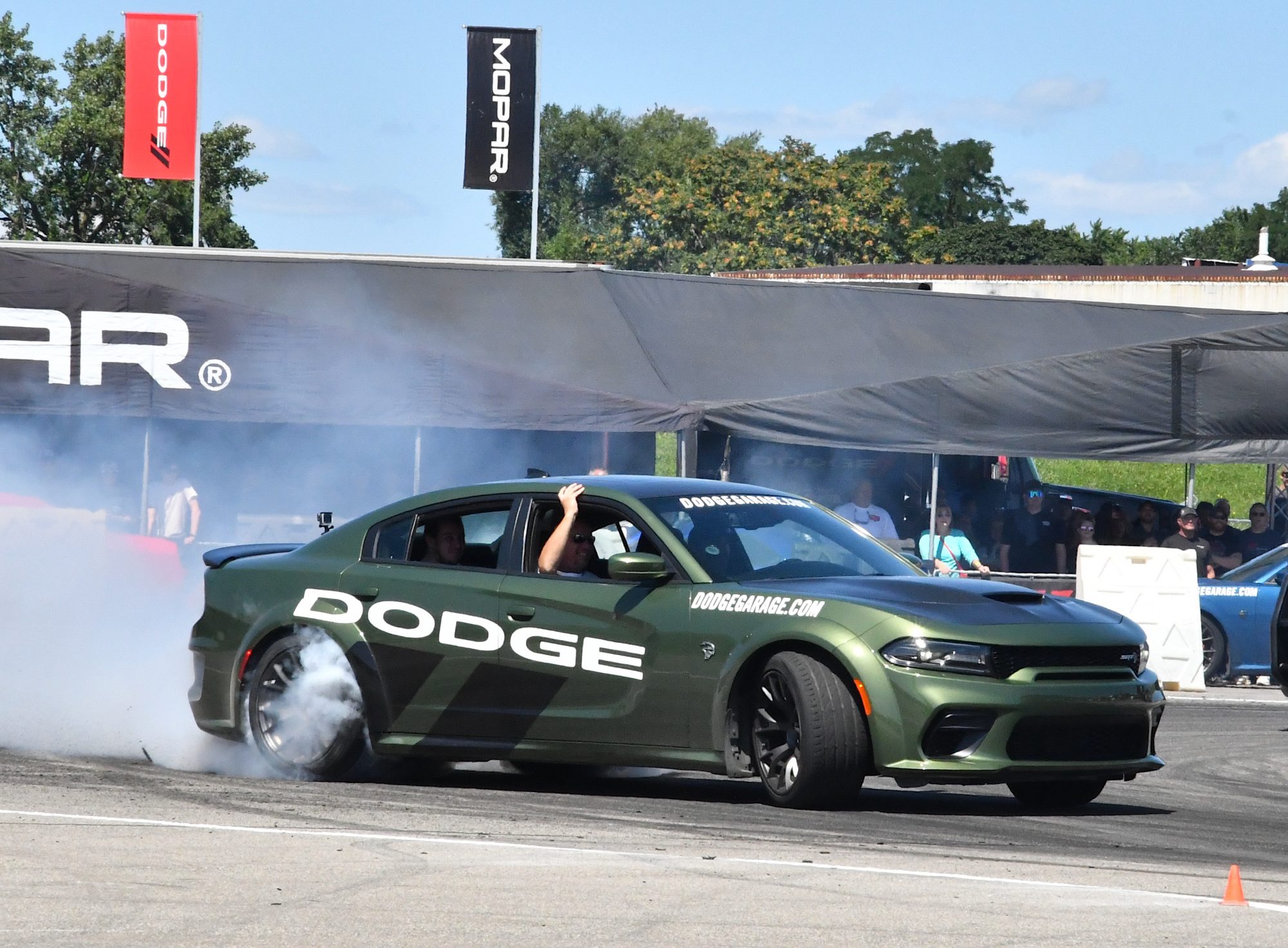 So, keep your plans open for next August just in case Roadkill Nights rolls back into the Motor City and takes over the infamous Woodward Avenue once again! From street-legal drag racing, thrill rides or a simple car show, Roadkill Nights will thump with high-octane horsepower while Detroit listens to the roar of our engines!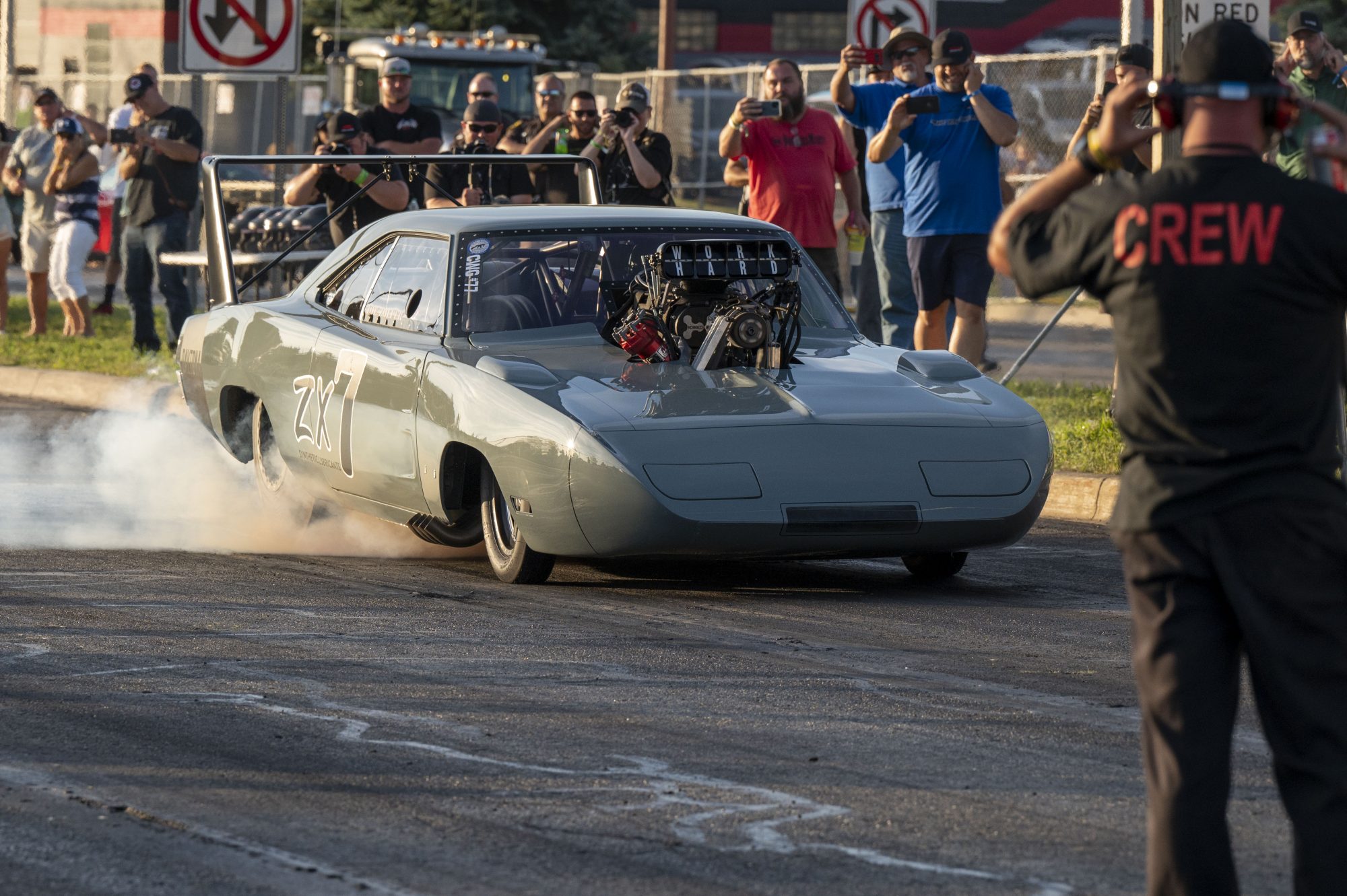 Comments
Comments