Throwback Thursday Roadkill Nights Style!
1 year ago Events Gallery
What started off as a crazy and near impossible idea in a conference room at Dodge headquarters has turned into a drag racing enthusiast's dream come true. The first Roadkill Nights Powered by Dodge began in the parking lot of the old Pontiac Silverdome in 2015, and the response was overwhelming.
Immediately, Dodge knew they had to find a bigger space to host the event and, in epic fashion, close down a section of the most iconic street in Michigan to host street-legal drag racing.
in 2016, that's exactly what Dodge brought to the high-octane table. M1 Concourse is situated right next to historic Woodward Avenue in Pontiac, Michigan, making it the perfect venue for drag racers from all walks of life to congregate and share in the celebration of street-legal racing. The event was a huge success and The Brotherhood of Muscle demanded bigger, better and more.
So what happens when The Brotherhood speaks? Dodge listens! The next two years proved to be even bigger than previous years with head-to-head celebrity showdowns, more Dodge Thrill Rides and Drift Rides, NHRA Top Fuel and Funny Car runs by Matt Hagan and Leah Pruett, a bigger car show and the undeniable crowd favorites…the Dodge Brothers.
In true Dodge fashion, nothing was going to stop the brand from upping the ante again, and in 2019 the fans asked for 2 days instead of 1. While we can't shut down a major road in a large city for 2 full days (trust us, we tried) to host drag racing, we can host a pretty kick-ass party on day 1 to warm up the engines for full-on tire-shredding drag racing on day 2. That's just what we did.
We all know what happened (or didn't happen) in 2020, but we're back for 2021 and the lineup surely won't disappoint! In addition to the time-honored tradition of drag racing down historic Woodward Avenue, Dodge wanted to bring a little something extra to the party this year…The Hellcat Grudge Race. Four influencers were each given $10,000 and an SRT® Hellcat Redeye to modify and bring to the event to duke it out with each other and then go head-to-head against Eric Malone from Fastest Cars of the Dirty South for ultimate bragging rights. Who will come out on top? You'll have to see for yourself!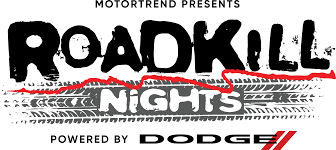 You won't want to miss any of the tire-shredding, high-octane, adrenaline-filled action coming to M1 Concourse Saturday, August 14, 2021. Make sure you're a part of this year's Roadkill Nights Powered by Dodge! We'll either see you there, or hope you'll check out the livestream event action right here on DodgeGarage.com or on Dodge.com this Saturday from 11am – 9pm ET.
Comments
Comments