Second Helping – Holley MoParty Dishes a Fast Feast of Horsepower!
2 years ago Events Gallery
The summer of 2021 is getting close to the finish line, but it hasn't crossed the stripe just yet. There's still a heaping of horsepower ready to be served at the second annual Holley MoParty happening September 17-19 at Beech Bend Raceway in Bowling Green, Kentucky. Dubbed a "Celebration of Anything & Everything MoPowered™", it's a smorgasbord of old and new school Mopar® machines from the last 60 years gathered in one location. They'll be dragging and drifting, along with a stellar car show field, and even a swap meet. Anyone coming through Beech Bend's gates will experience a sensory overload of bright colors, high-octane fumes and loud thundering sounds filling their appetite and satisfying their hunger for all things Mopar.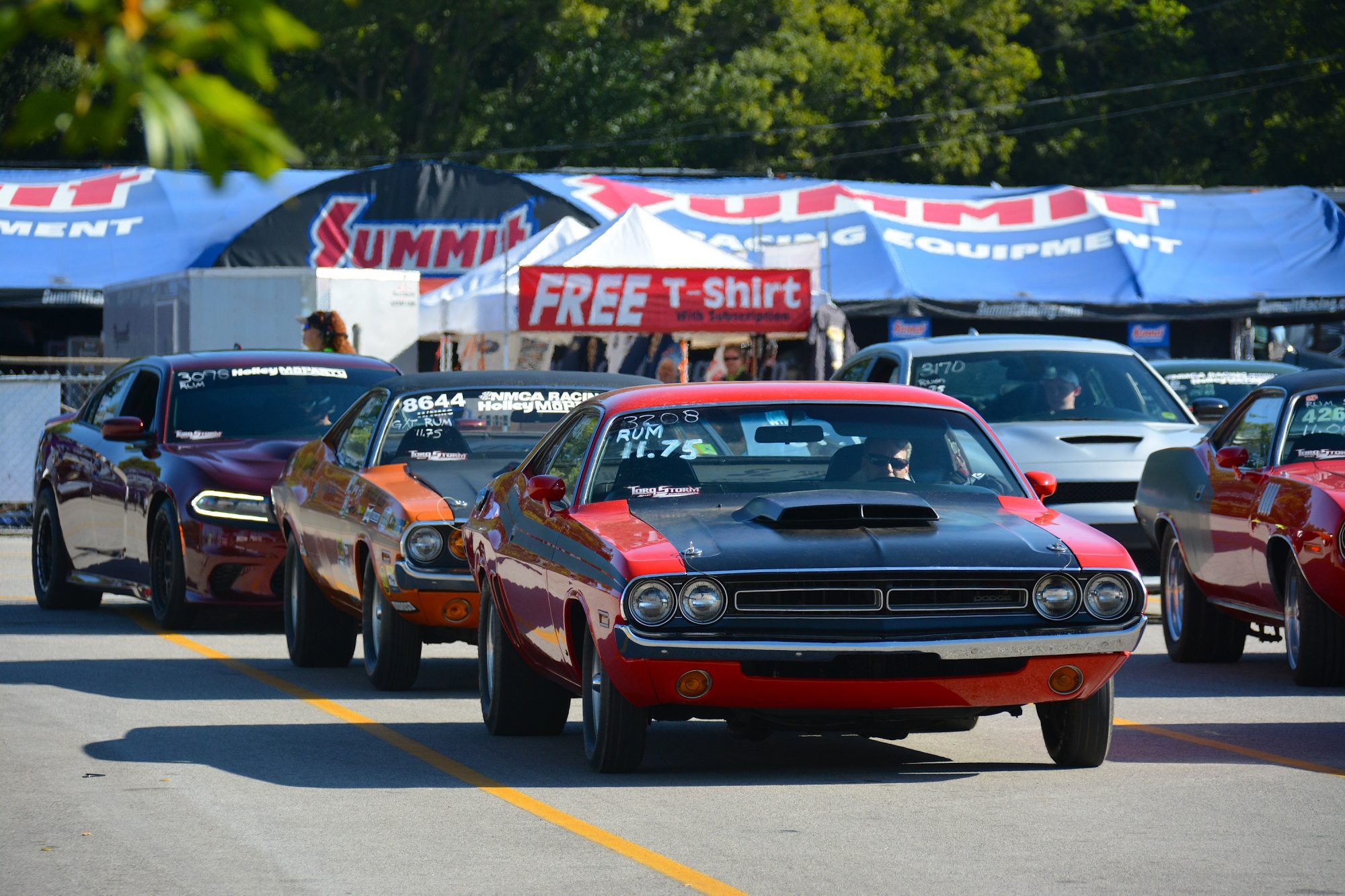 "MoParty was a smashing success in 2020. We had a great turnout and all the feedback was very positive. Participant registrations are way up for all segments of this year's event, so we expect it to grow a lot. This year will be more of all the same events within the show – drag racing, autocross, Dodge Thrill Rides, car show and dyno are all on the schedule. The General Lee will be jumping again, and we have more famous Plymouth Superbirds and Dodge Daytonas coming, so the wing car parade on the oval track will be bigger as well. I personally can't wait for the mullet contest. It was a blast." said Bill Tichenor, Holley's Director of Marketing.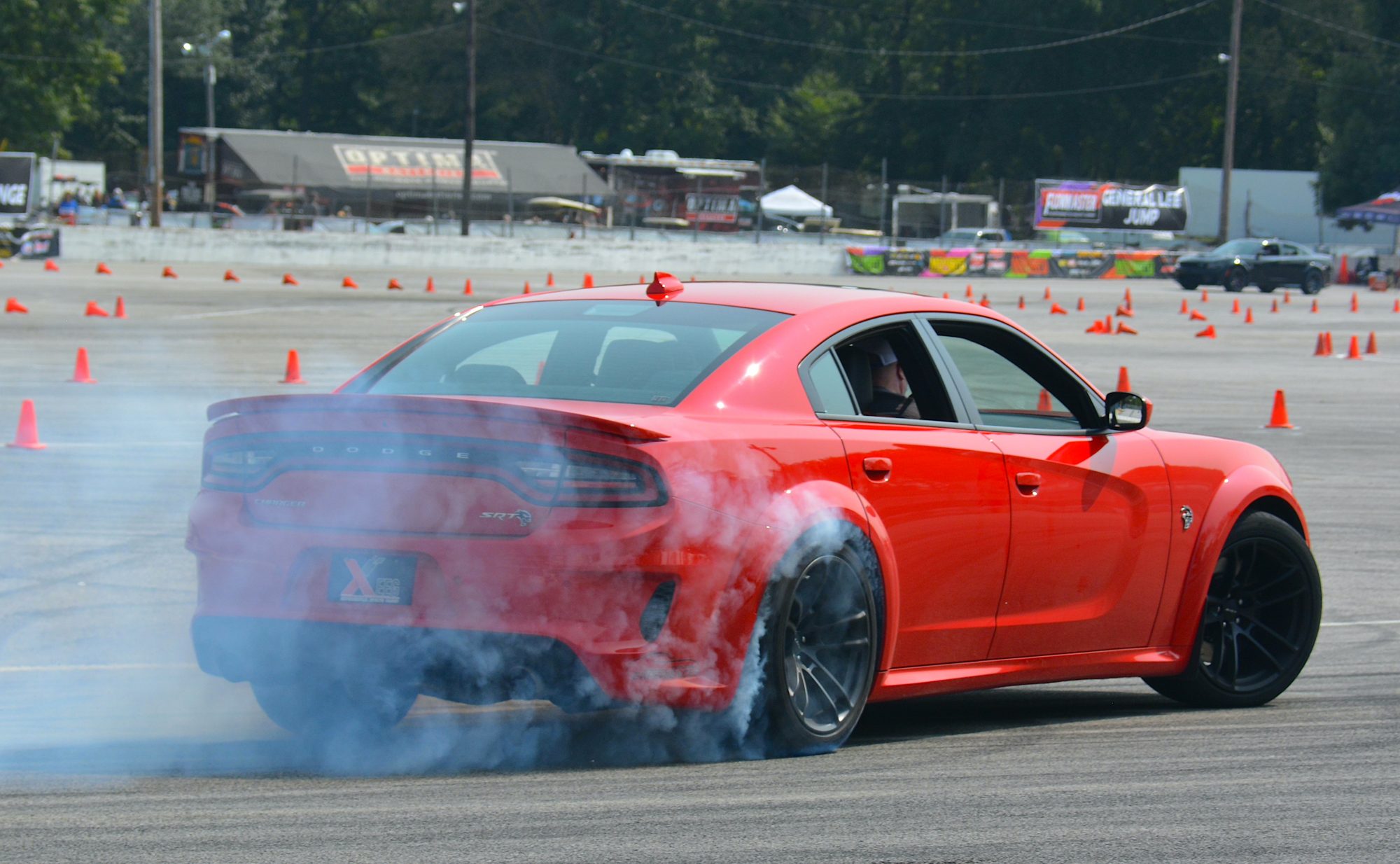 Fans and participants will also be able to experience all that HEMI® engine horsepower firsthand as once again the Dodge Thrill Rides will be setting up their racecourse on Beech Bend Raceway's Drift Pad. It's like a four-wheel, tire-shredding, roller coaster exhilaration rush wrapped around the curvy sheet metal of Dodge Challenger and Charger SRT® Hellcat Widebody monsters that push over 700 horsepower. "Last year was the first time for Thrill Rides at Holley's MoParty event and the fans really loved it! We can't wait to get back to Beech Bend Raceway Park and do it all over again. Our group of professional drivers enjoyed talking with all the true die-hard Mopar enthusiasts who attend this event. It's always great hanging with "car people" and it's Mopar or No Car with these fans and our team members," said Marc Dailey, CEO Experiential Event Group.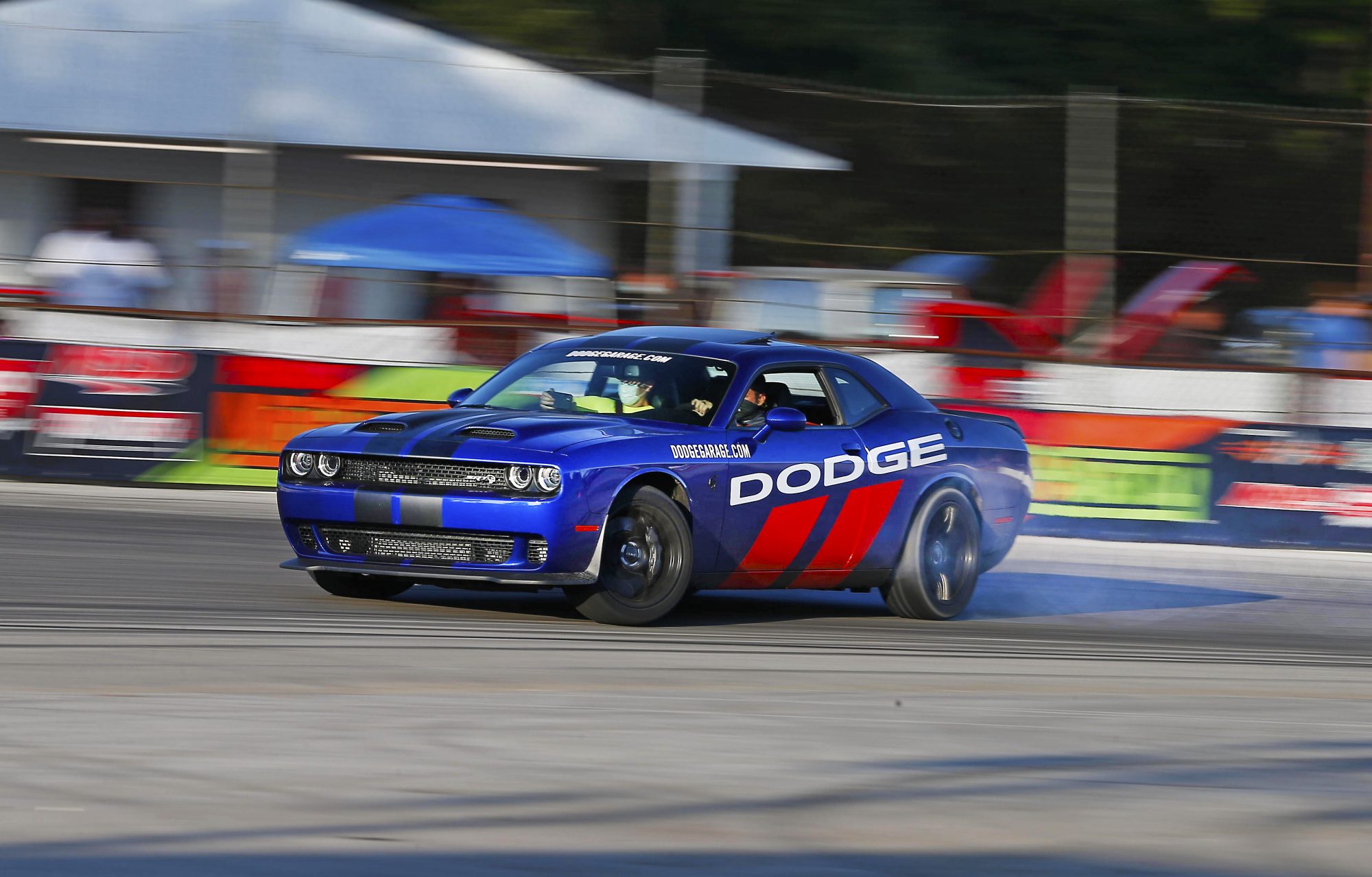 The Holley MoParty will also have a great car show area featuring the evolution of Mopar machines from the early beginnings of Dodge, Plymouth, Chrysler and Ram. From vintage muscle cars and trucks, to modern SRT vehicles and everything in-between, the lush, green rolling fields at Beech Bend Raceway Park will turn into a kaleidoscope of bright colors and vibrant hues with chrome glistening in the sunlight. It's a great escape from the chaos of the Autocross and Drift Pad action and the never-ending burnouts and constant full-throttle take-offs on the adjacent drag strip to take a stroll through the show field. But things won't be that quiet for long as the Dyno Challenge will allow participants to prove the performance of their vehicle and that includes knowing what kind of horsepower and torque numbers their engine is putting out. Any registered participant can take part by signing up in the Redline Motorsports Dyno area located in the pits at Beech Bend Raceway Park.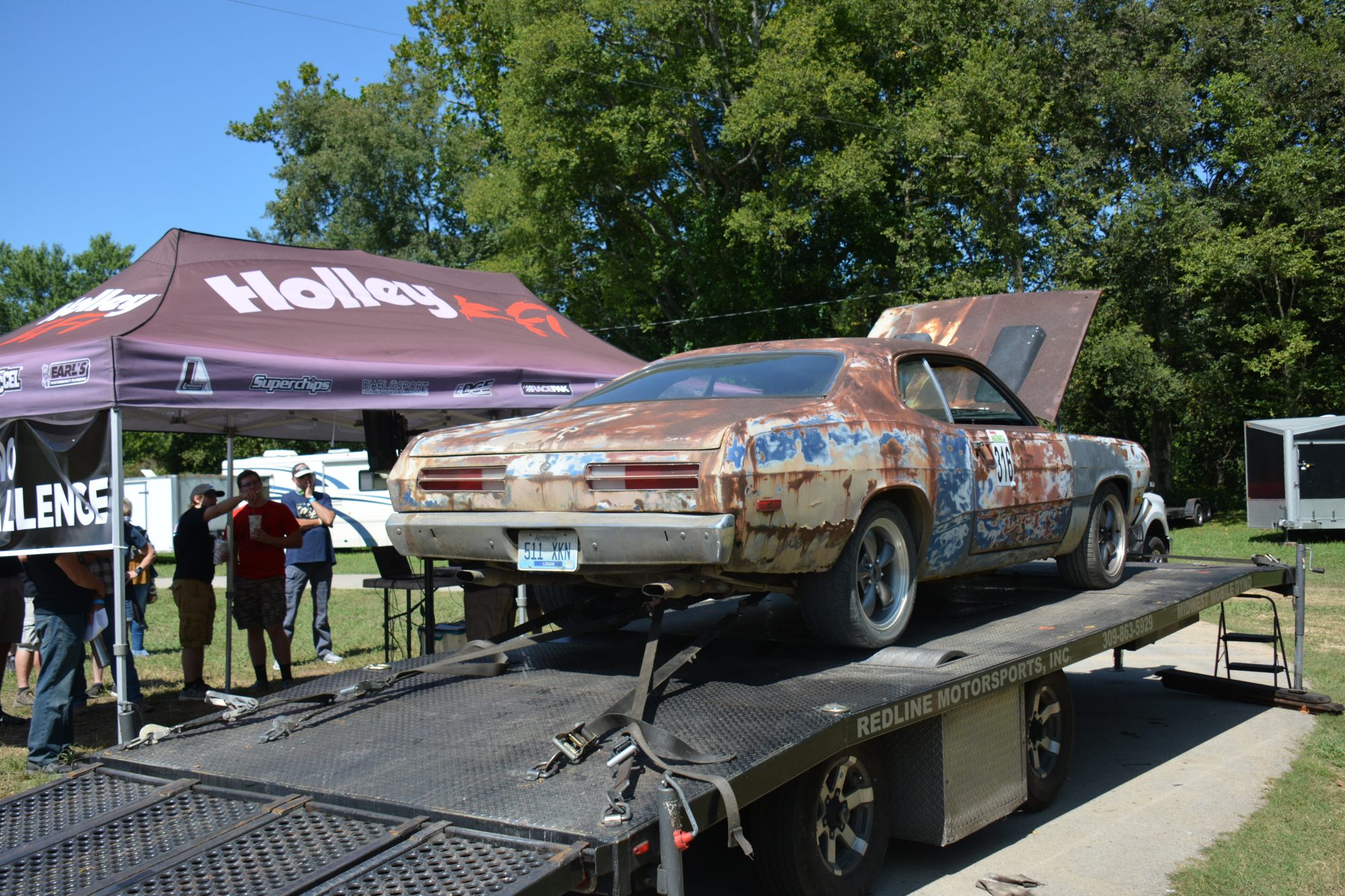 The Holley MoParty event also gives participants the opportunity to network with other owners on restoration and performance tips. There are also numerous tech seminars from the pros at Holley and influencers on GEN III HEMI® V8 Swaps into virtually anything that's a Mopar vehicle. Experts will be discussing everything from engine mount brackets, transmission crossmembers, headers/exhaust systems and a whole lot more. And since there's so much going on at this event, there'll be numerous vintage Mopar vehicles with modern GEN III HEMI engines installed under the hood for enthusiasts to get a closer look and maybe inspire them on their own engine swaps and projects.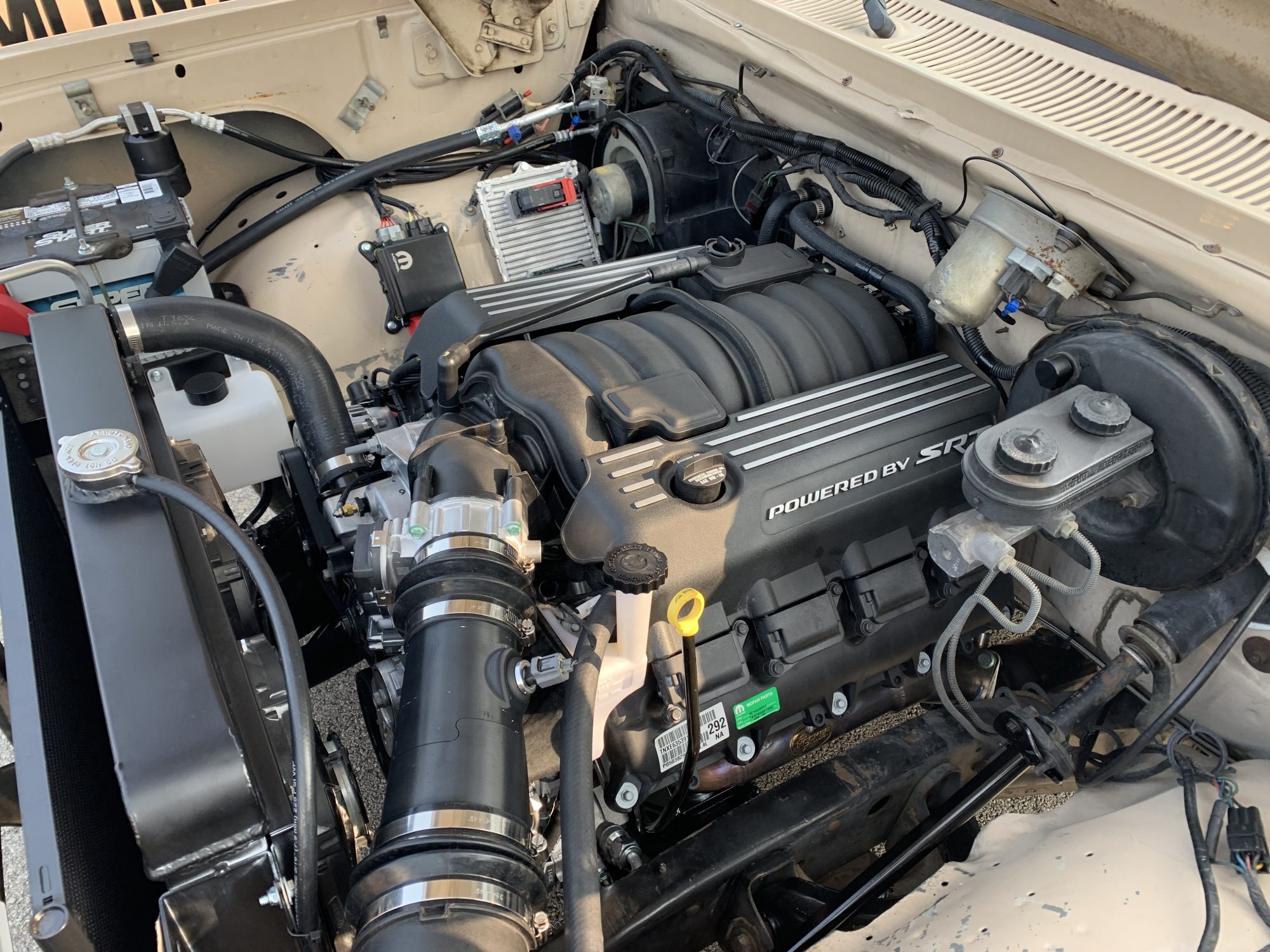 From the tire smoke billowing out of the wheels wells from drivers letting it all hang out in the Australian Burnout Challenge, to the relaxing Countryside Cruise through the beautiful winding back roads of Kentucky, to wandering the Swap Meet filled with rare parts, fans will be treated to a heaping serving of wholesome Mopar nutritious goodness. For tickets and more info, check out the Holley MoParty site, but if you still need convincing about going to this event, here's our coverage from last year's Holley MoParty!
Comments
Comments