The PRI Show Returns, Hitting on All Cylinders!
2 years ago Events
They say Indiana is the crossroads of America, and after spending three days at the annual Performance Racing Industry (PRI) tradeshow in Indianapolis, we can say it's more like a mashup of drag strips, dirt tracks, road courses and NASCAR high-banked ovals, as the aftermarket parts industry came into town hitting on all cylinders. With hundreds of manufacturers displaying their go-fast hardware in the massive Indianapolis Convention Center, the PRI show is more like a candy store to the thousands of gearheads walking through the doors. And while the SEMA Show might be known for its glitz and glamor (it is in Vegas you know), the PRI Show is more hardcore, with the latest high-performance parts that can double, triple or even quadruple an engine's output. Or make a 50-year-old vehicle brake and handle like a 21st century machine. If you have a need for speed and are obsessed with beating your competition like a drum when you square off with them at the track, the PRI Show needs to be your destination.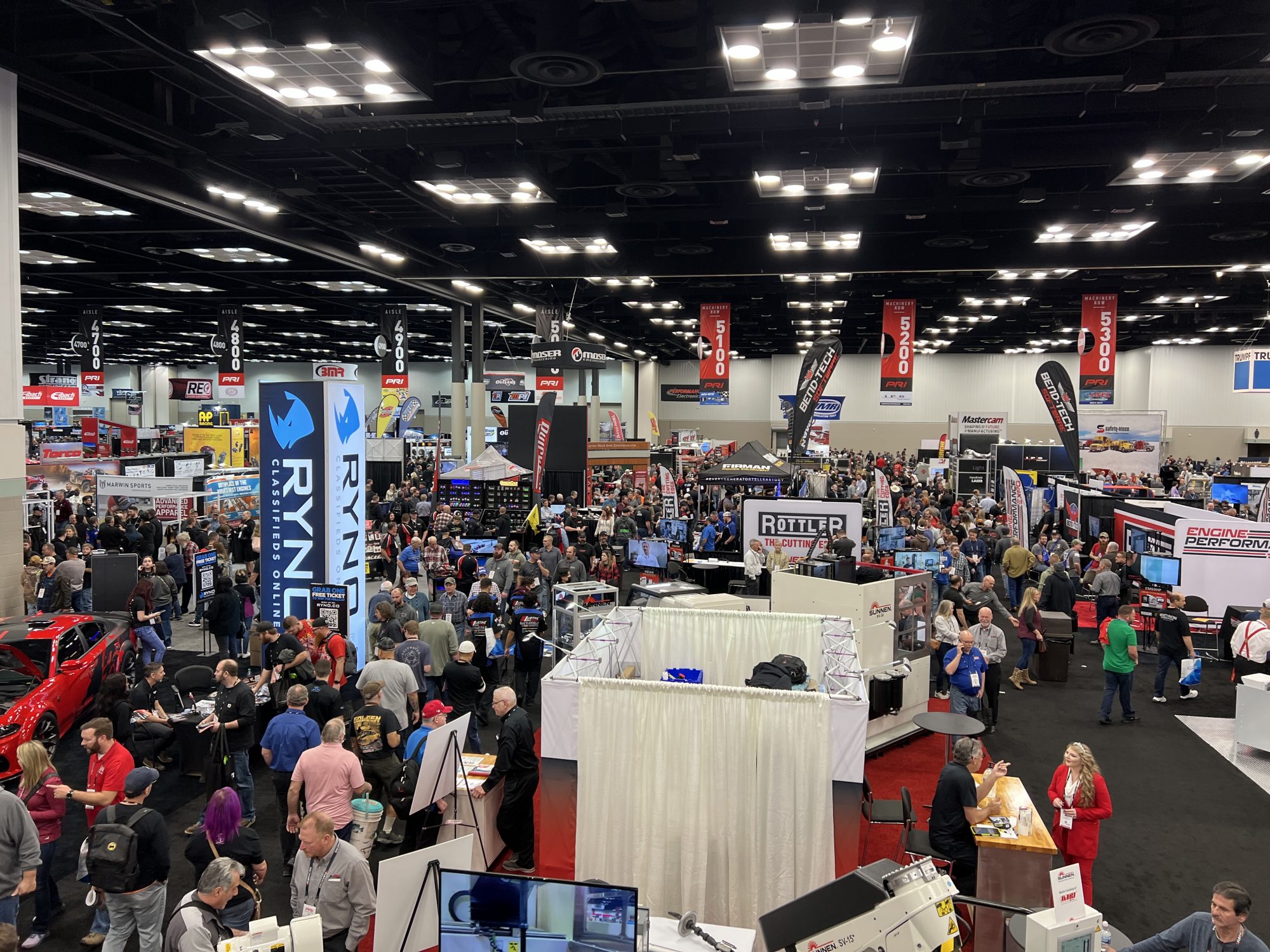 Now entering its 33rd year, the PRI Show and the industry continue to evolve in the ever-changing landscape. The main man behind the wheel of the PRI Show is Dr. Jamie Meyer, President of PRI. He took over the organization in March of 2020, during the height of the COVID-19 pandemic. The industry was facing many challenges, but he and his staff have worked non-stop, making sure that not only this year's show, but future PRI shows will be front and center in the eyes and minds of businesses and enthusiasts who live and breathe the go-fast lifestyle. Meyer uses the skillset, business discipline and intuition he developed after spending over a decade working for an OEM automotive manufacturer that was a major player in the high-performance vehicle and parts business. When the Specialty Equipment Marketing Association (SEMA) purchased the PRI Show in March 2012, they brought in their experienced tradeshow management team, along with a long-term outlook for the event and its relevance to the racing community. SEMA and PRI go together like chocolate and peanut butter and the two shows complement each other.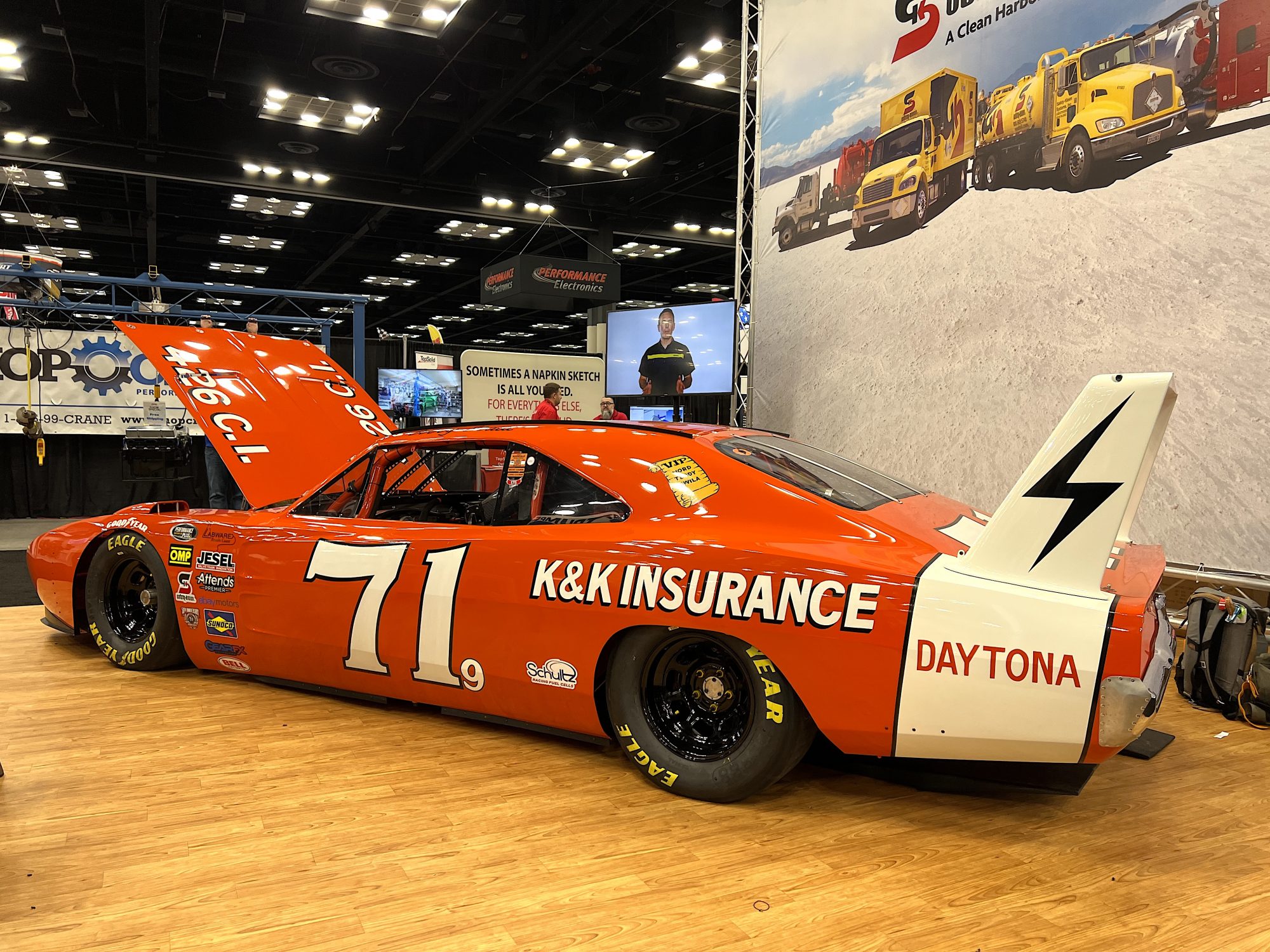 No one could have predicted the impact COVID would have on the PRI Show, and in 2020, the decision was made to cancel this longstanding event. It was a gut punch not only for Meyer and his dedicated staff, but to the industry overall. "It was tough, but the absolute right decision just to make sure everybody in our community stayed safe and a lot of people also had to make that decision," said Meyer. "I was able to learn from my SEMA teammates as they were going through it 30 to 40 days before my PRI staff, and I had to make that same difficult ruling in cancelling the show. Vegas is a little different than Indianapolis and I think we had a little more hope that we could get the PRI Show in, but in the end, we just couldn't do it and really have a functional tradeshow."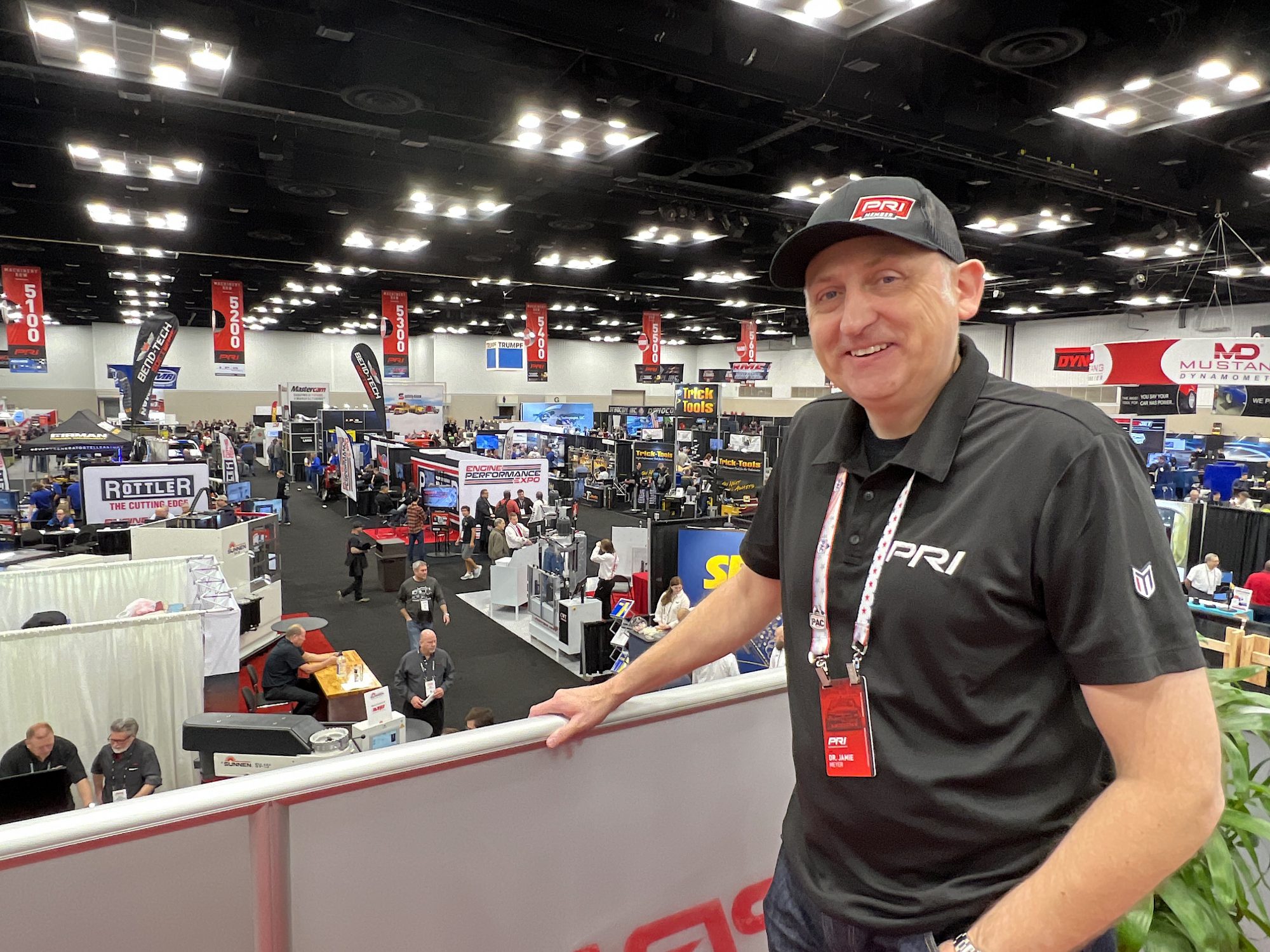 As this year's PRI Show drew closer to its early December date, Meyer and the staff were not quite out of the woods from last year's pandemic struggles. A new COVID variant began surging across the country and that left Meyer and his staff once again working with local health officials and evaluating their options to see if this year's show would still be feasible. Luckily, the 2021 PRI Show went off without a hitch, but there's something even more menacing looming in the horizon which could impact virtually everyone involved in the racing and street performance business and it could potentially make any and all modifications to any vehicle illegal.
Knowing this and trying to stay ahead of it, Meyer and his staff at PRI began to collectively strategize ways to bring the racing and performance parts community together for a strong voice and consistent messaging within Congress. "The vision of the SEMA Board was to raise the entire industry and bring all the factions together (drag, circle track, road racing), under the PRI brand. We now have two membership categories; one is a business membership, similar to what SEMA has done for several decades, but in the last few months, we have begun offering an individual membership, so now individuals have a chance to be part of a larger racing organization that represents them and their interests. So, advocacy is the lead benefit in all of this and the protection of racing by the PRI Membership. We want to position PRI to protect the rights of the aftermarket parts industry, racers and street enthusiasts, while giving them a voice to fight for their rights to modify their cars or trucks, and also protect our racetracks," noted Meyer. For those of you that want to become a PRI Member and be on the front line in protecting our passion for fast cars, just go to this link and sign up. Like they say, there's strength in numbers.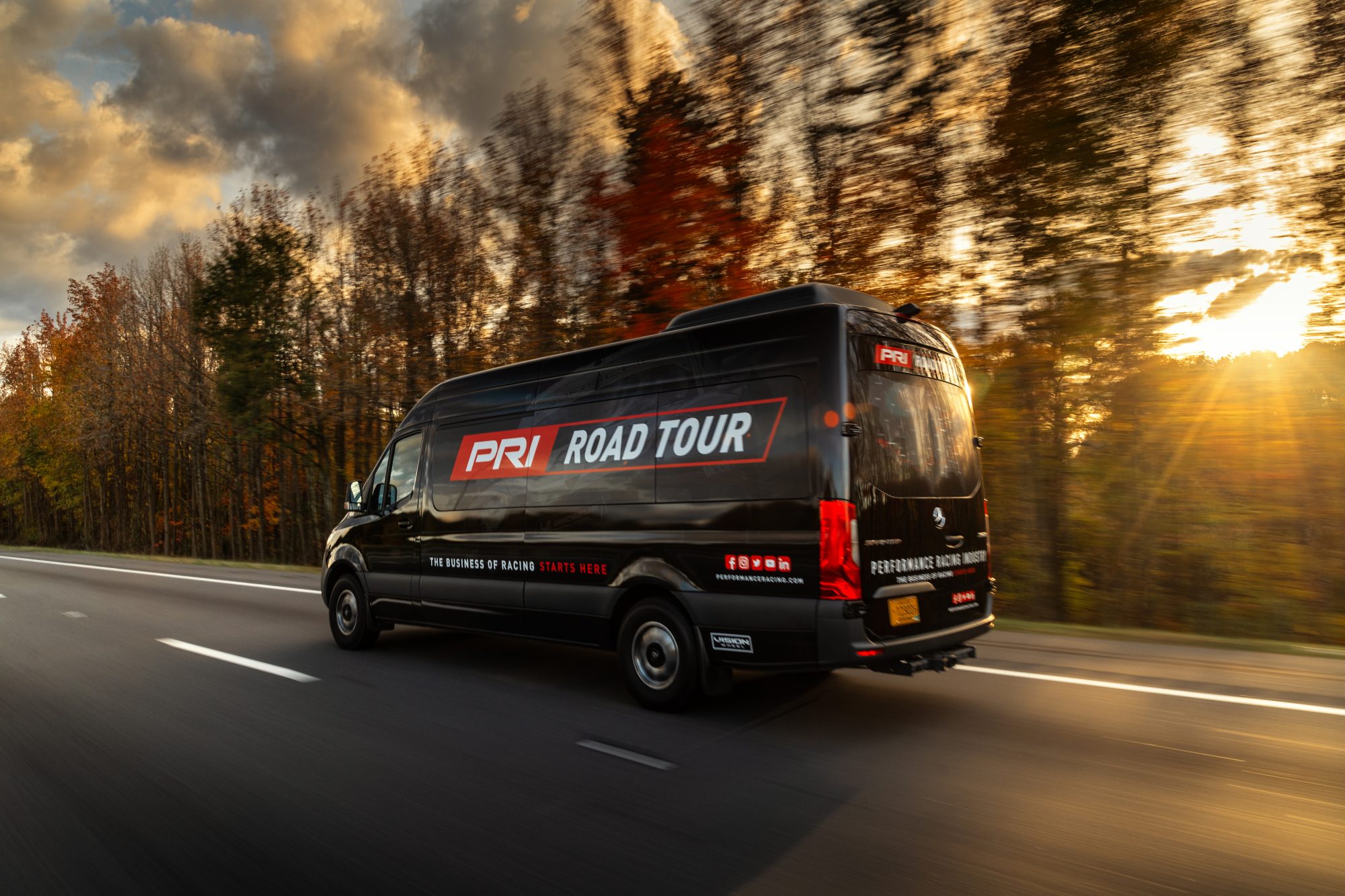 Another area the PRI organization is focusing their attention on is getting their messaging front and center within the industry. They do this through their innovative PRI Road Tour initiative that made its rounds at many race tracks, performance businesses, speed shops and car shows during 2020 and 2021. It was pure genius on PRI's part, as it provided a much-needed content fix for those of us that were quarantined and cooped up during the pandemic while staying connected to the industry we love. "The PRI Road Tour was grown out of necessity due to the cancellation of the 2020 show. The team went into action, and we decided to take the PRI Show to our manufacturers and racers. The PRI Road Tour made over 100 stops in 77 days and our content creators helped tell the story, including the launch of new parts and racing content as venues began opening back up. But those stories and that content kept the industry going and it allowed us to keep telling the story while doing amazing things for the PRI digital and print channels," stated Meyer. "Since June, the content created from the PRI Road Tour has generated over 90 million impressions on our social media channels, the equivalent of two Super Bowl commercials!"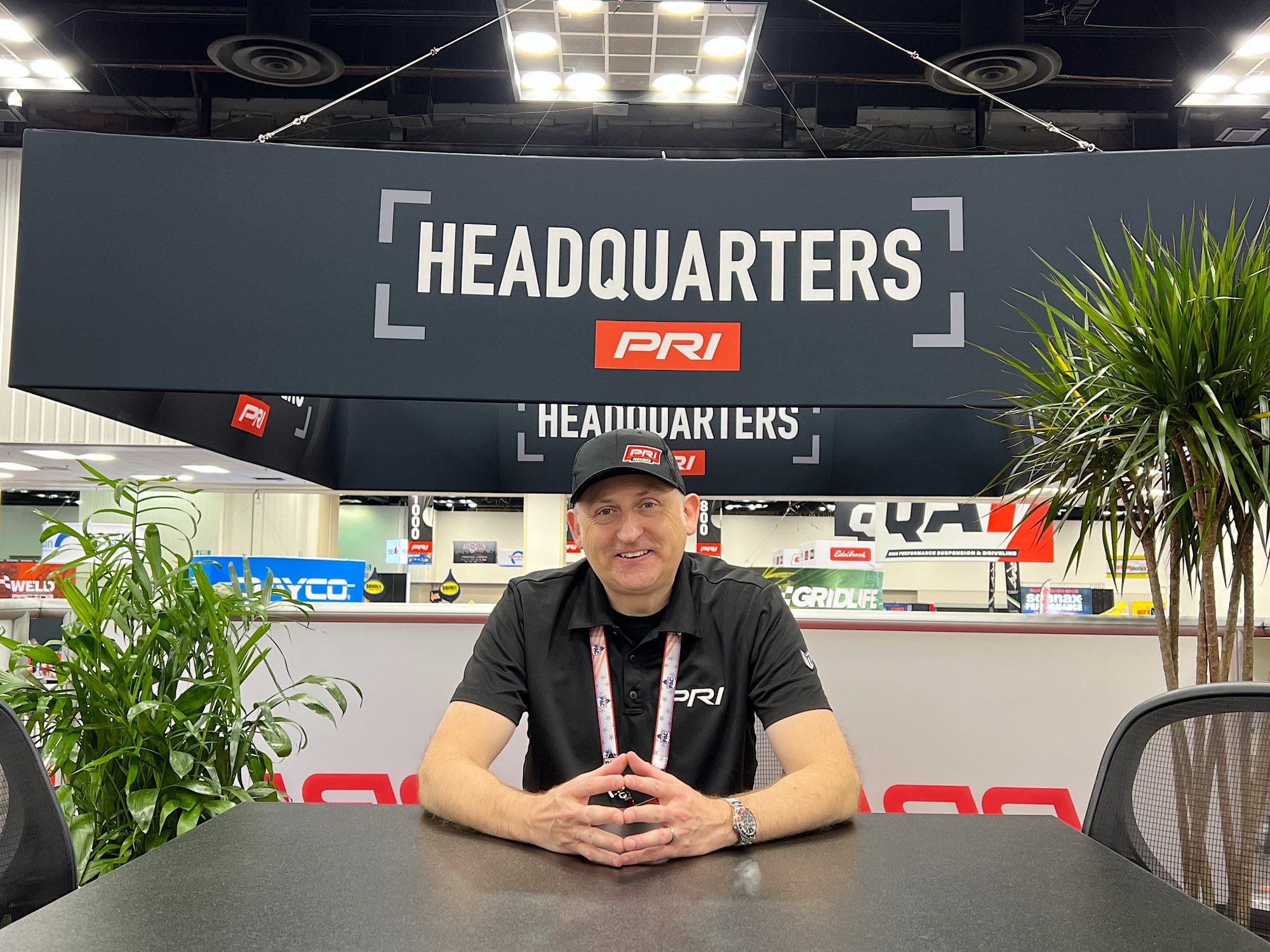 PRI also has big plans to expand and will be closing on a dedicated facility in Indianapolis by the end of the year to be their new headquarters. It will serve many purposes, including a content factory for manufacturers of racing products, parts distributors, dealers and, of course, racers and enthusiasts to come together all year long to collaborate on numerous ideas to keep the industry moving while dealing with potential roadblocks. As we slowly come out of the lockdown, the racing and performance parts industry is set to launch off the line like a Top Fuel Dragster and with the PRI organization analyzing the run data and doing the tune-up, the future of our beloved muscle machines and racecars will continue to hit on all cylinders!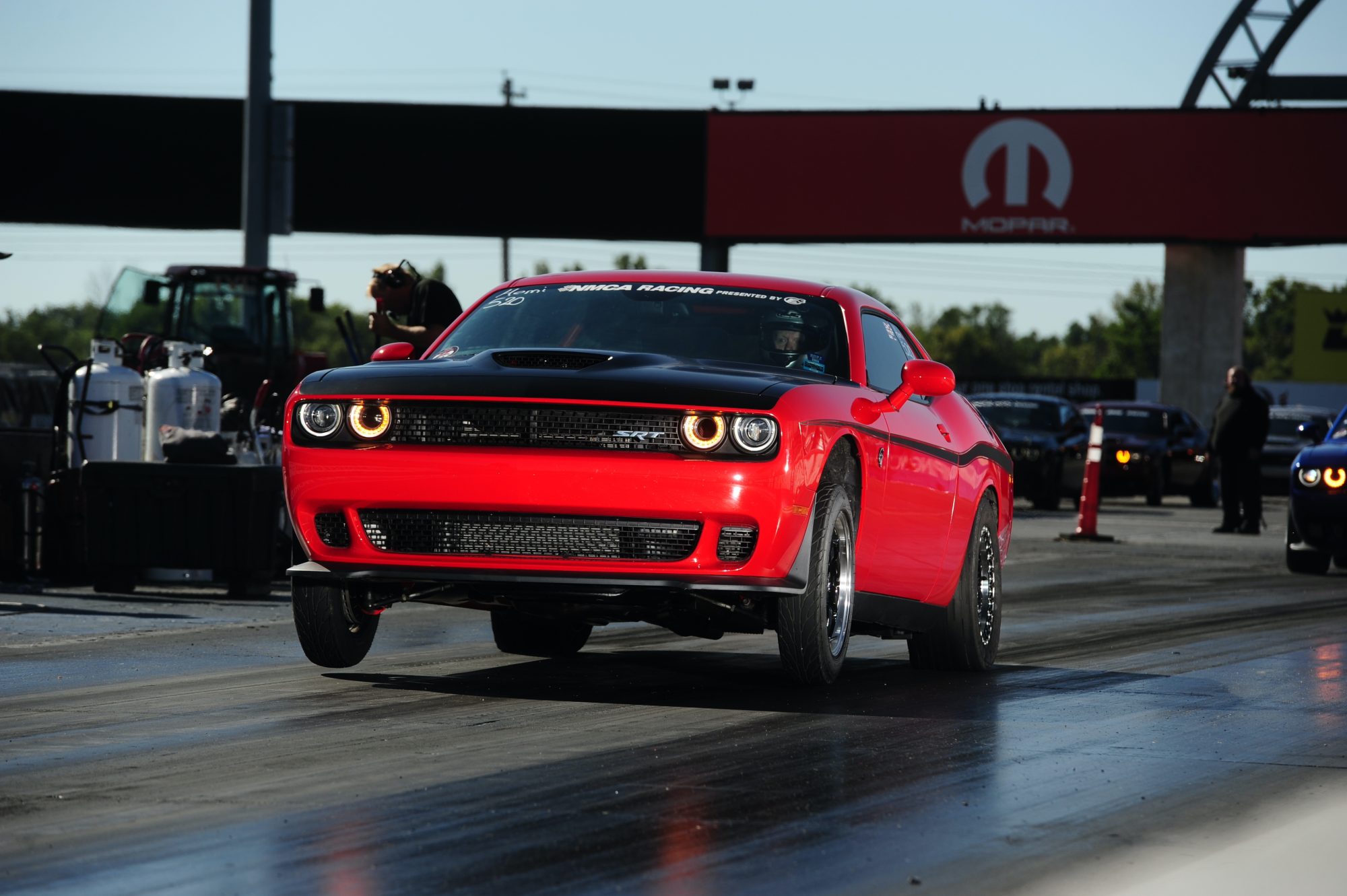 Comments
Comments
Previous