Holy Vipers, Batman!
9 months ago Events Gallery
Yes, we're well aware Batman didn't drive a Viper, but it would've been cool to see him zip around in the iconic vehicle! The sleek style and lightning speed screams Batman! Although he didn't choose to drive a Viper, many Americans did, in fact, pick one up over the years; and while perusing the Mecum Kissimmee lots, we couldn't help but notice so many for sale at this year's auction. If you've been dreaming of owning a Viper, now could be the perfect time.
2009 Dodge Viper SRT-10 ACR Hurst 50th Anniversary Edition: Lot #F178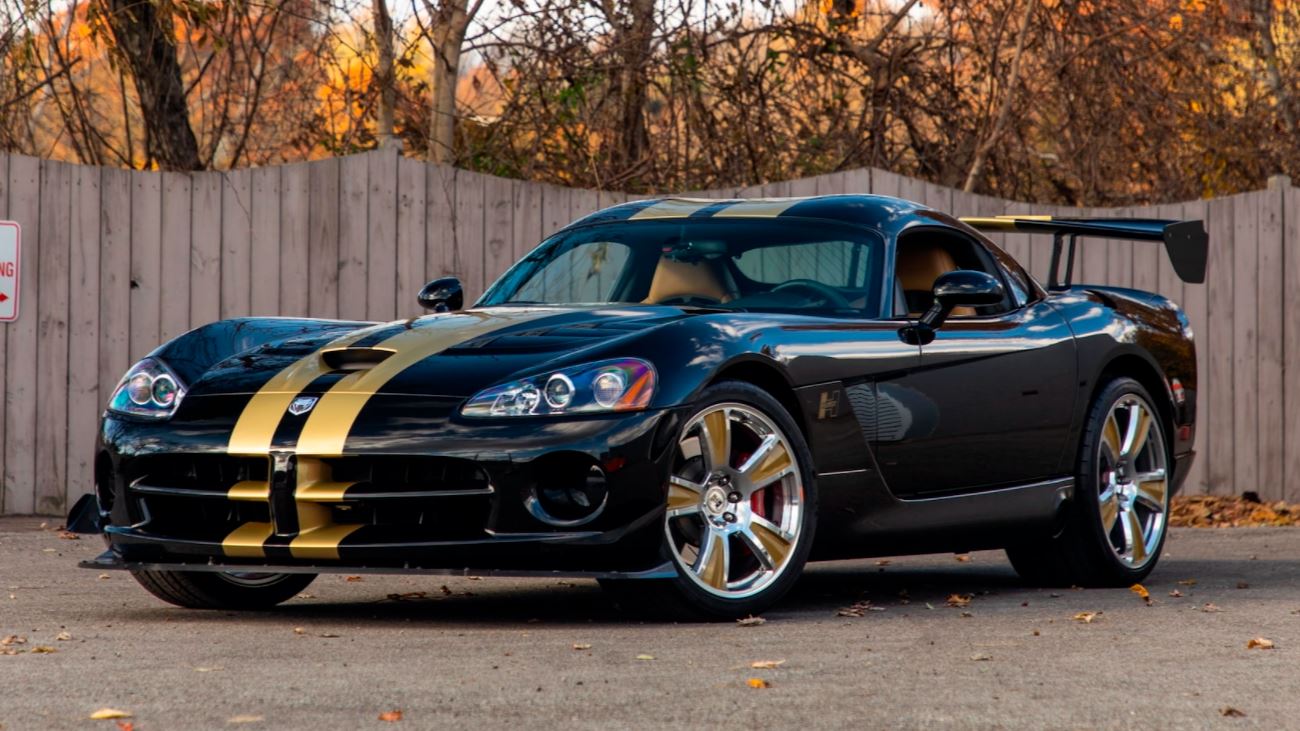 Not only is this particular Viper aesthetically pleasing to the eye, it's pretty rare. It is number 5 of only 50 Hurst 50th Anniversary Vipers produced and the ONLY ACR equipped with the Hurst package. Wonder what this type of rarity will go for? We can't be certain, but Mecum has an estimate of between $300,000 and $400,000.
1994 Dodge Viper RT/10 Roadster: Lot #T148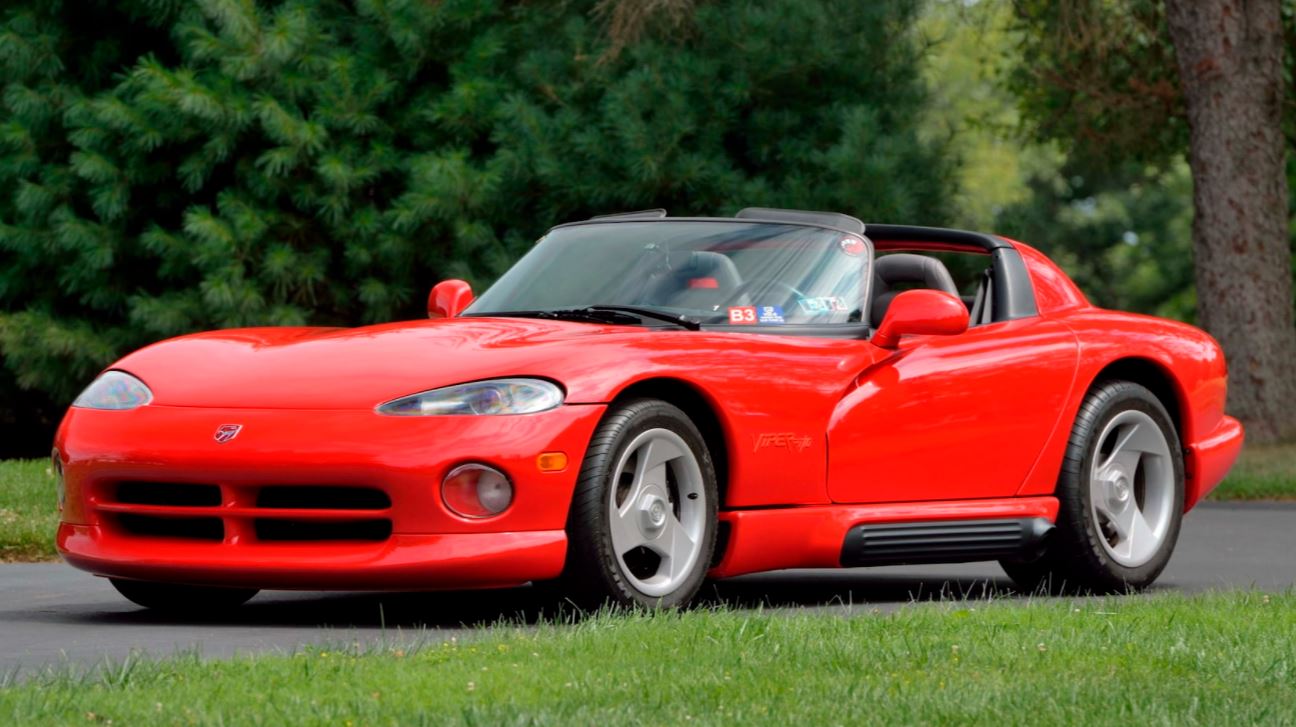 We have always had a special place in our heart for the Viper Roadster and who could blame us? This first-generation Viper R/T 10 Roadster reminds us of the Viper's pure original form and function. One owner and only 4,141 miles sitting on the odometer, this piece of art is looking for someone to appreciate it. Mecum estimates it to go for anywhere between $55,000 and $65,000, which is a steal in our opinion.
2017 Dodge Viper ACR Coupe: Lot #F126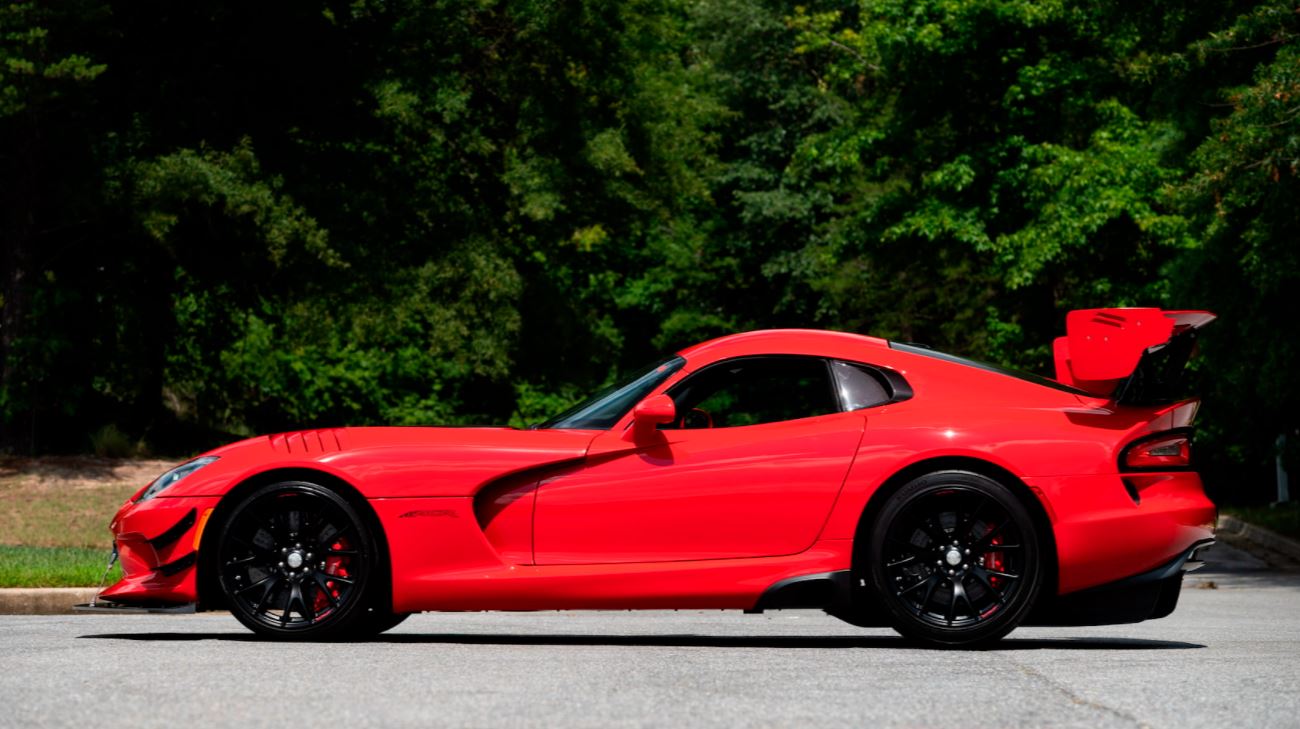 Wings. You either like 'em or hate 'em. However, the wing is what first caught our attention on this 2017 Viper ACR. This particular Viper is from the Jerry Brewis Estate Collection and is in immaculate condition with only 141 miles on the odometer. Painted in Adrenalin Red with black stripes, this Viper stands out among the crowd. Cost? Mecum estimates it to sell between $200,000 and $250,000. We might be biased, but we think it's worth a lot more!
In addition to the three Vipers we showcased here, there are 9 others crossing the block at Mecum Kissimmee January 6th through the 16th, and some of them for no reserve. After you check out the bidding, be sure to stop by the Dodge display; and don't forget the Dodge Thrill Rides are ready to sling you around the track for a heart-stopping thrill of a lifetime. See you there!
Comments
Comments