Pinky Promise
2 years ago Events
Every Mecum auction is full of amazing cars, but the best of the best are labeled "Star Cars." When you see that tag, you can be sure that it's a top-notch ride. Today, we're looking at a very special Star Car: a 1970 Dodge Challenger T/A. I got to take a few minutes and talk with Dwight McMinn to get the backstory on the car he's offering at Mecum Kissimmee.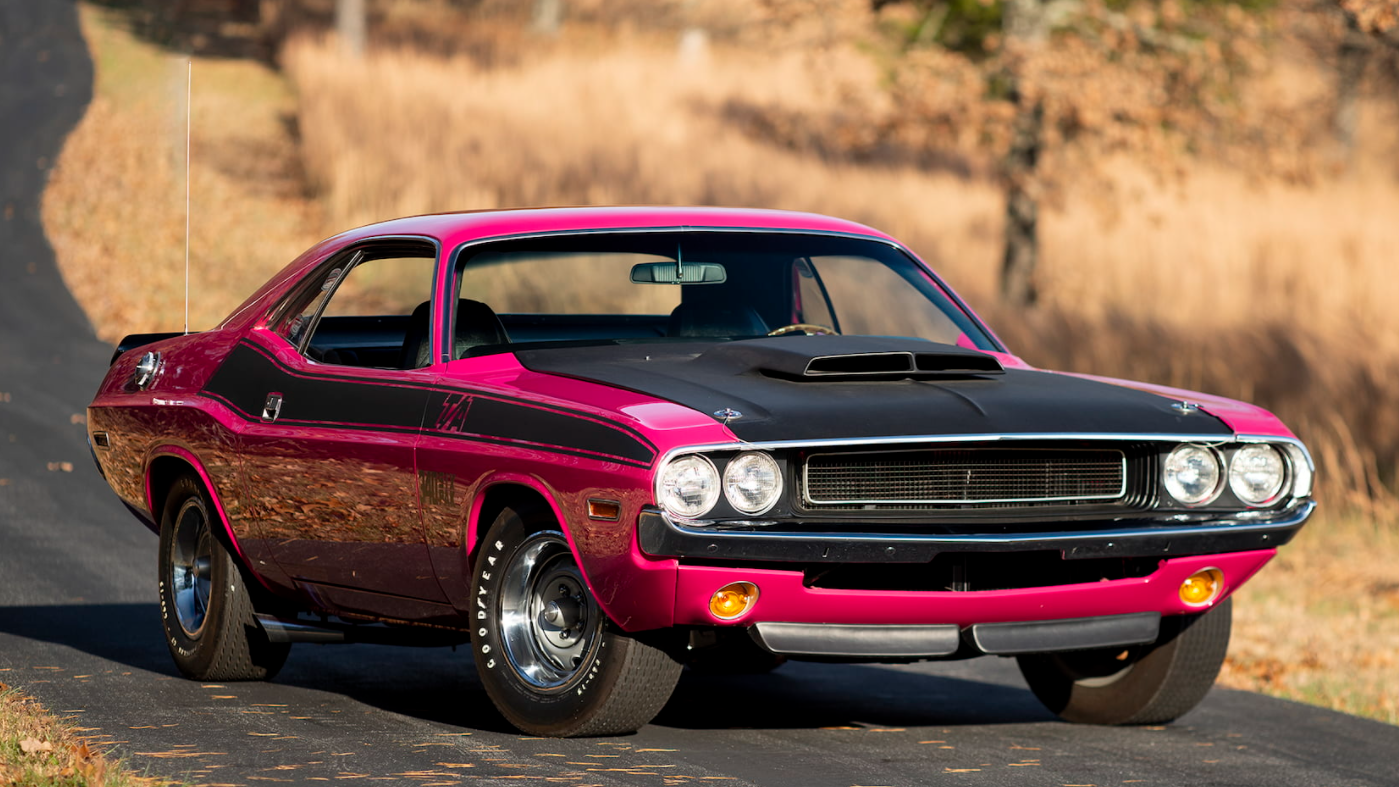 A quick history lesson: In the late '60s, the Sports Car Club of America had muscle cars competing wheel to wheel in the Trans American Championship; what we now know as the Trans Am series. Mustangs, Camaros, Javelins and Challengers were campaigned by some of the biggest names in racing. But, to be legal, the racecars had to be based on actual production cars. So, to get the parts they needed for racing, Dodge created the Challenger T/A, which featured a small block 340 V8 and topped it with a Six Pack of carbs. The spoilers, functional hood scoop and side dump exhaust were all destined for the track, but had to be on the street car per the rules.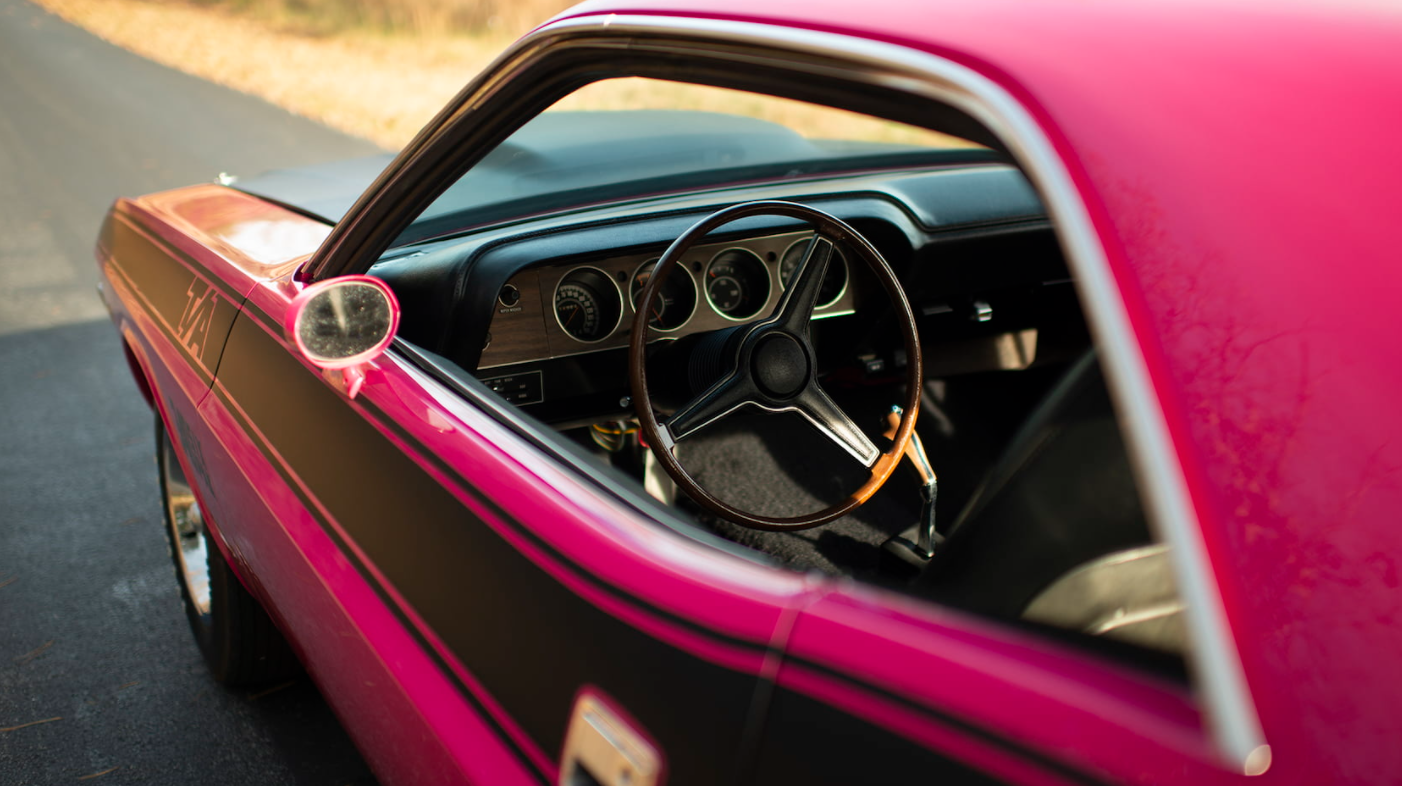 "Every number matches," Dwight says. "The car was torn down in the '70s to be modded and go racing. Luckily, they never got around to it. It was bought in the '90s and put back to original. It is the most original car I've ever owned. Even the windshield wiper motor is original!"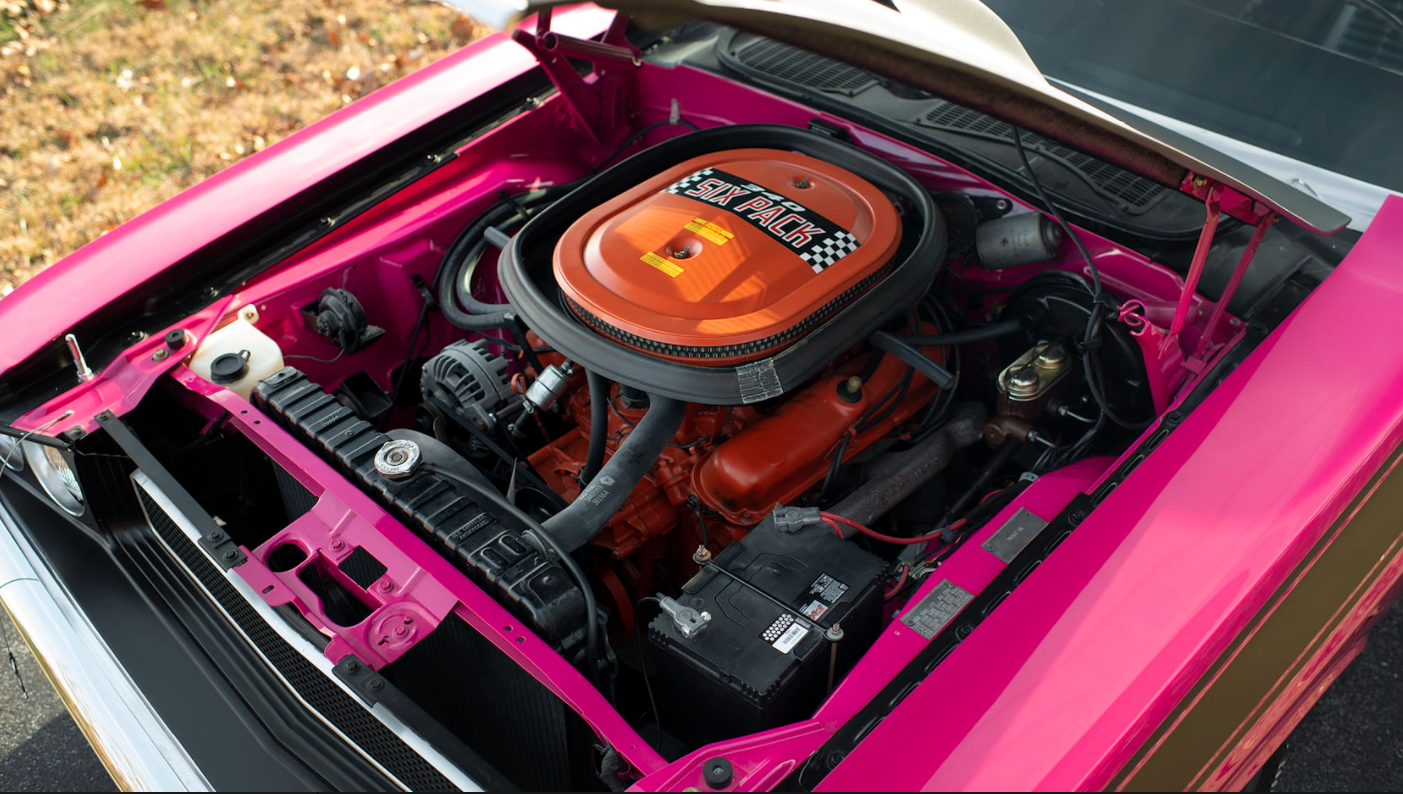 The first thing you'll notice is the Panther Pink paint. Bursting with attitude, it may not be for everyone, but it can't be ignored. That's one of the things that makes this car so unique: Dwight says, "No one knows for sure, but it appears this is one of only 12 pink T/As ever built." That's exclusive company. To put it in perspective, when Dodge did the modern pink equivalent for 2010, they made 1,527 Furious Fuchsia Challengers, and of those, 287 were the highest performance SRT® versions here in the States. 23 times as many as the original T/A cars.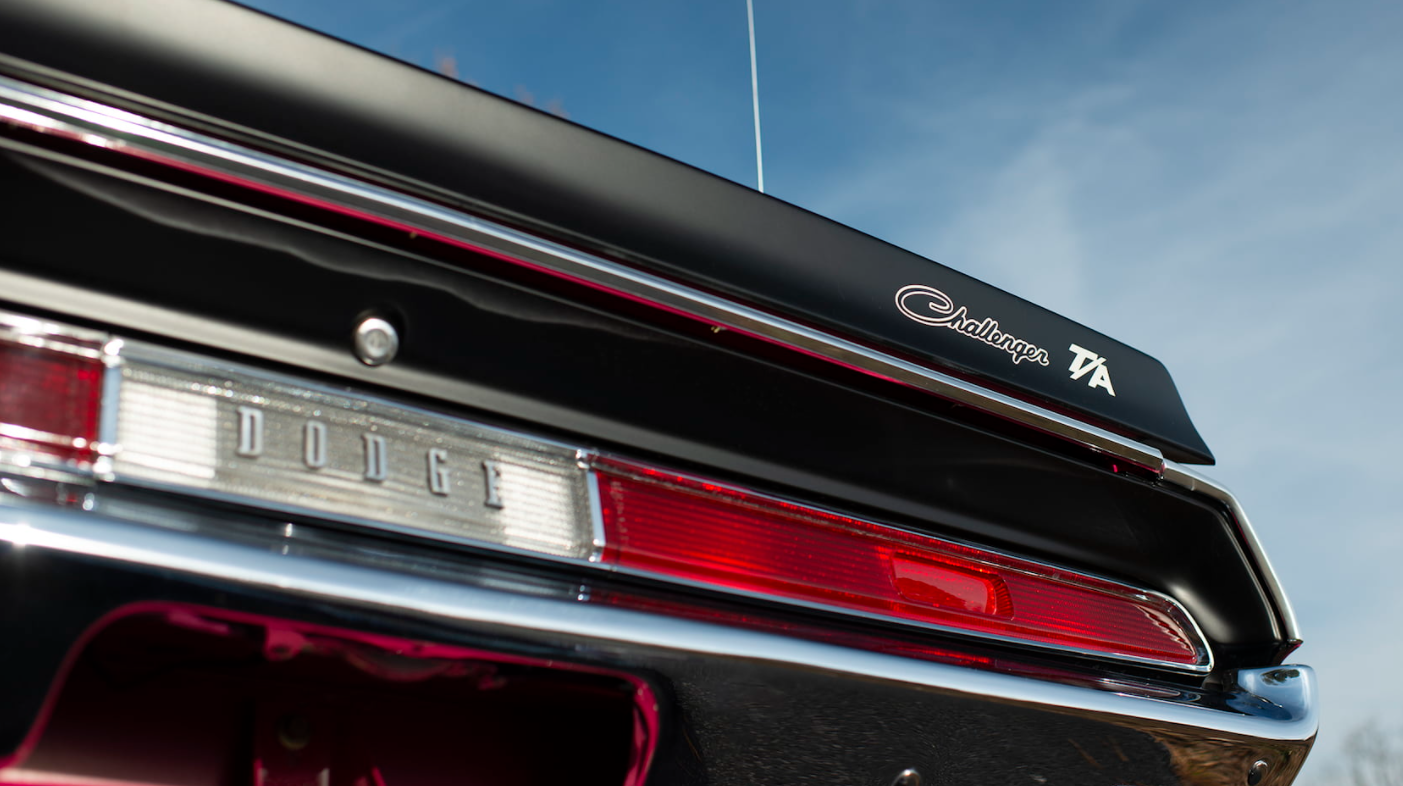 Collectors love documentation and Dwight has the original broadcast sheet. "Plus, a Mopar® judge did a two-day inspection, going over every nut and bolt," he says. That report is also included in the sale.
Of course, exclusivity tends to equate with higher prices and if you want to own a nearly perfect, one of about a dozen, Panther Pink 1970 Challenger T/As, there aren't exactly a bunch of them to choose from. Mecum's team is estimating the hammer price for this could be between $160,000 and $190,000. Star Car indeed! This is Lot #F269 and is scheduled to cross the block Friday, January 14th.
Comments
Comments