Dashing Darts
11 months ago Events Gallery
The first Dodge Darts were introduced for the 1960 model year in order to replace the Plymouth in the standard low-priced car segment for the Dodge dealer network. Sales quickly took off, passing the Matador and Polara for the same model year. In fact, Dart sales were so high for the 1960 model year, production of the other mid-priced model lines were reduced in order to accommodate the production of more Darts.
The Dodge Dart has been offered in a variety of trims and even had a stint as the perfect drag racing car. The success and popularity of the Dart is what made us take notice of the four that will be auctioned off at Mecum Glendale later this week. Mecum is known for securing some pretty remarkable vehicles, so we have no doubt these will go for a pretty penny.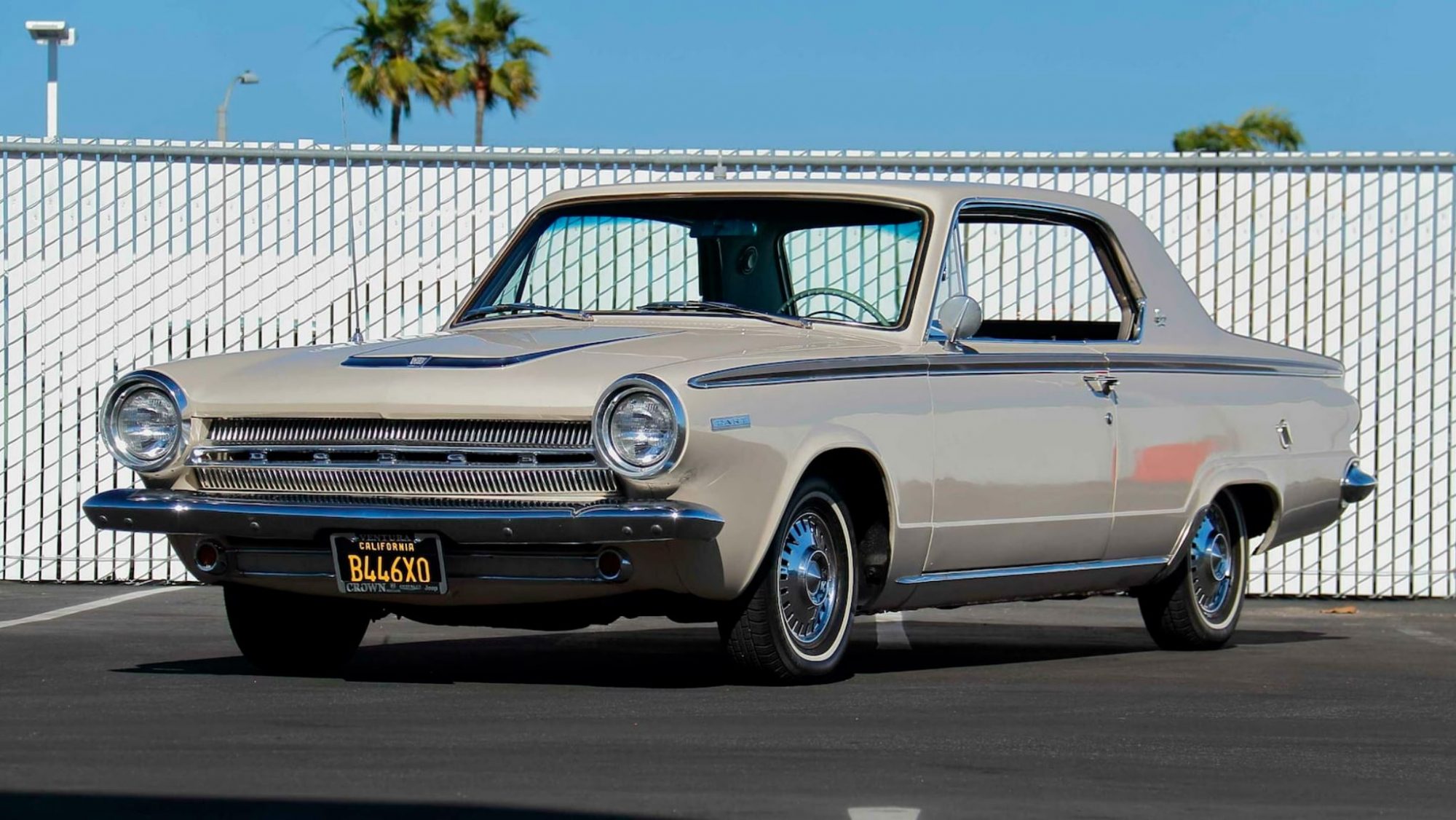 If you're looking to grab a vintage Dart to add to your collection that won't be a lot of work in order to take to the next local car show, then you'll definitely want to take a hard look at this one.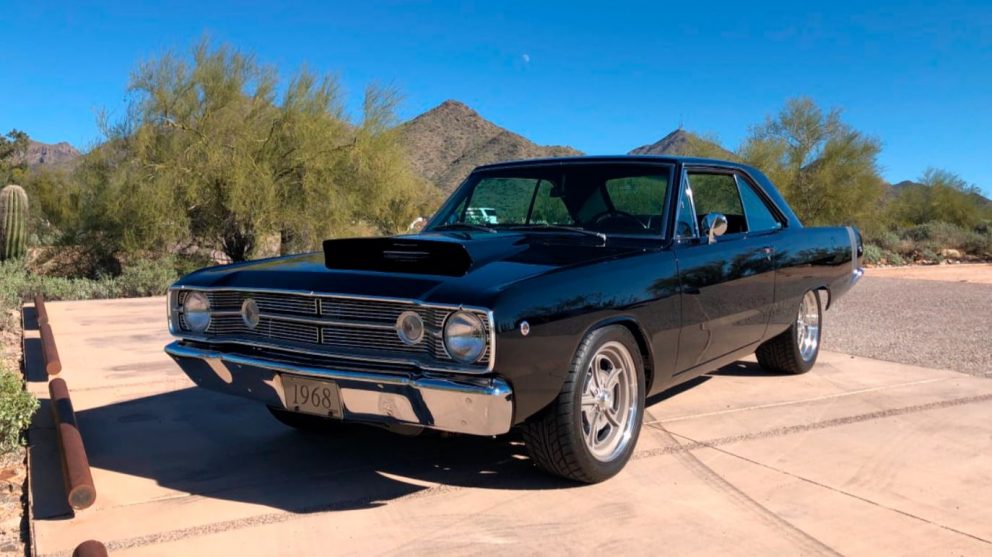 Next, we move on to a 1968 Dodge Dart. This amazing Dart has undergone a complete frame-off rotisserie restoration and is packed with all kinds of modern goodies. Painted a classic black with matching black interior, this Dart has a bad-ass mean look.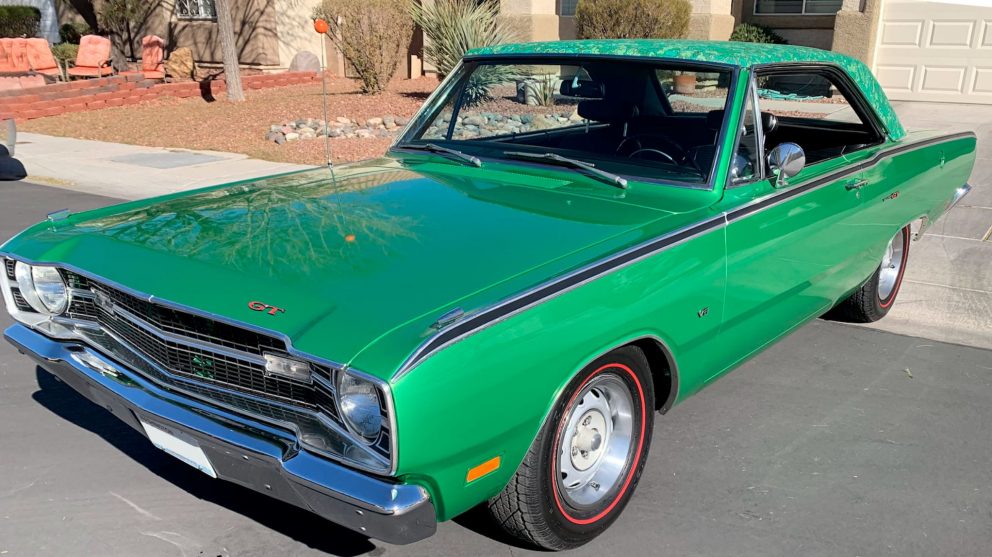 Although just one model year newer than the previous Dart, this EFG bright green Dart has the hard-to-find mod top and is only one of 14 ever produced. We have no doubt this one will be snatched up in a hurry.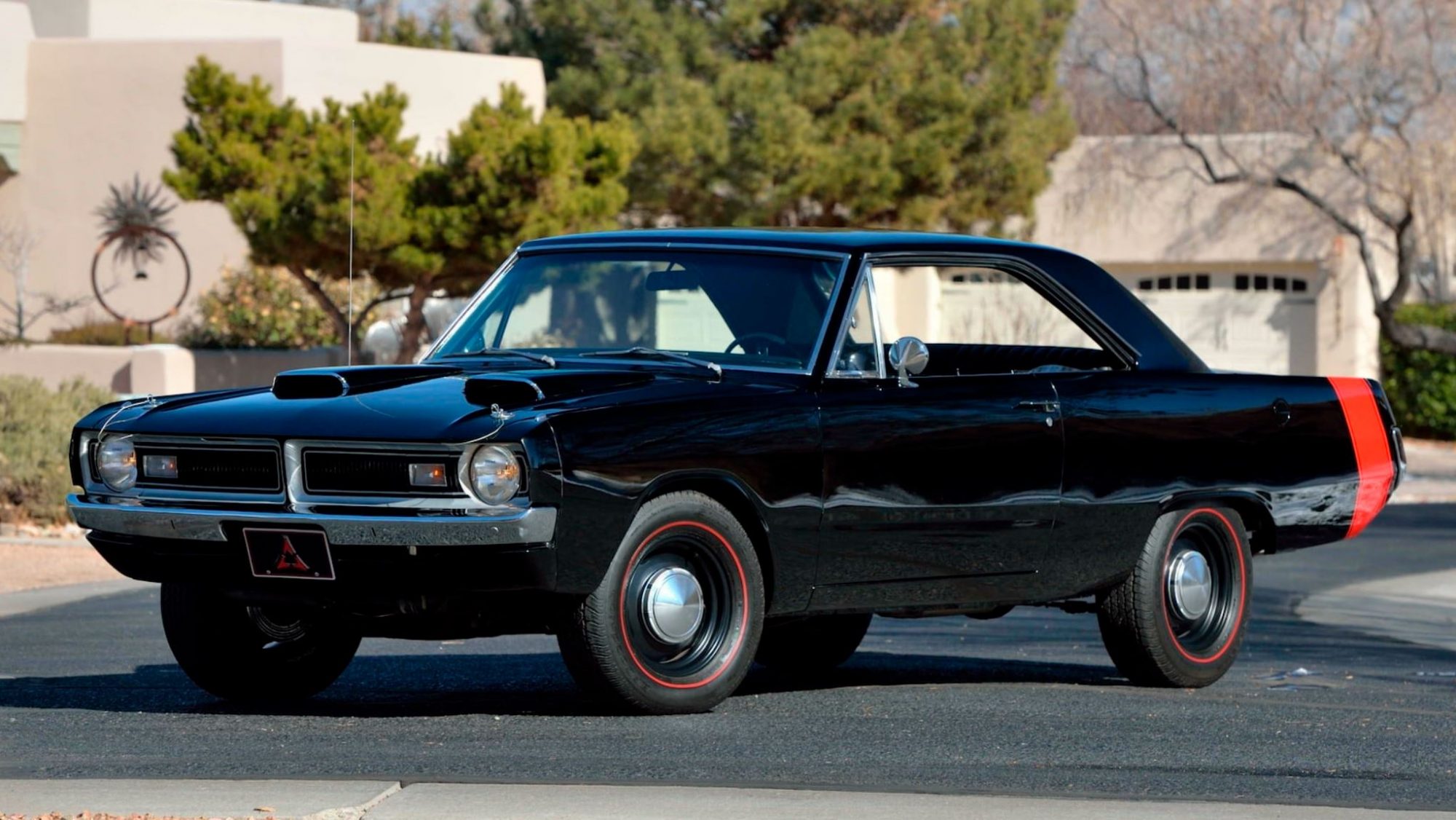 Another custom build with this '72 Dart painted in the very popular black color, but sporting a Viper Red stripe. Grabbing attention won't be a problem as you maneuver this beast around town.
We know some of you have Dodge Darts in your collections, so drop us a line and you could be featured on the site! And if you're in town for the auction, make sure you hit up one of our professional drivers for a Dodge Thrill Ride!
Comments
Comments
Previous