A Smoking Good Time At the Carlisle Chrysler Nationals!
1 year ago Events Gallery
If there was heaven for Mopar® enthusiasts, the Carlisle Chrysler Nationals would probably be it. The gateway would have 50 feet of burnt rubber tattooed on the pathway running through the white Pearly Gates. Old- and new-school muscle cars would line the route. Saint Peter, wearing a Direct Connection T-shirt, would greet you and point out the massive show field and swap meet as rare cars and scarce treasures would be there for you to unearth and collect. Okay, maybe we're being a little dramatic and even preachy, but this past weekend's Carlisle Chrysler Nationals was heaven on earth. If high-octane fuel runs through your veins, and seeing the largest gathering of Mopar vehicles in one location makes you giddy and somewhat messianic, then you've come to the right place and it's not even an afterlife experience.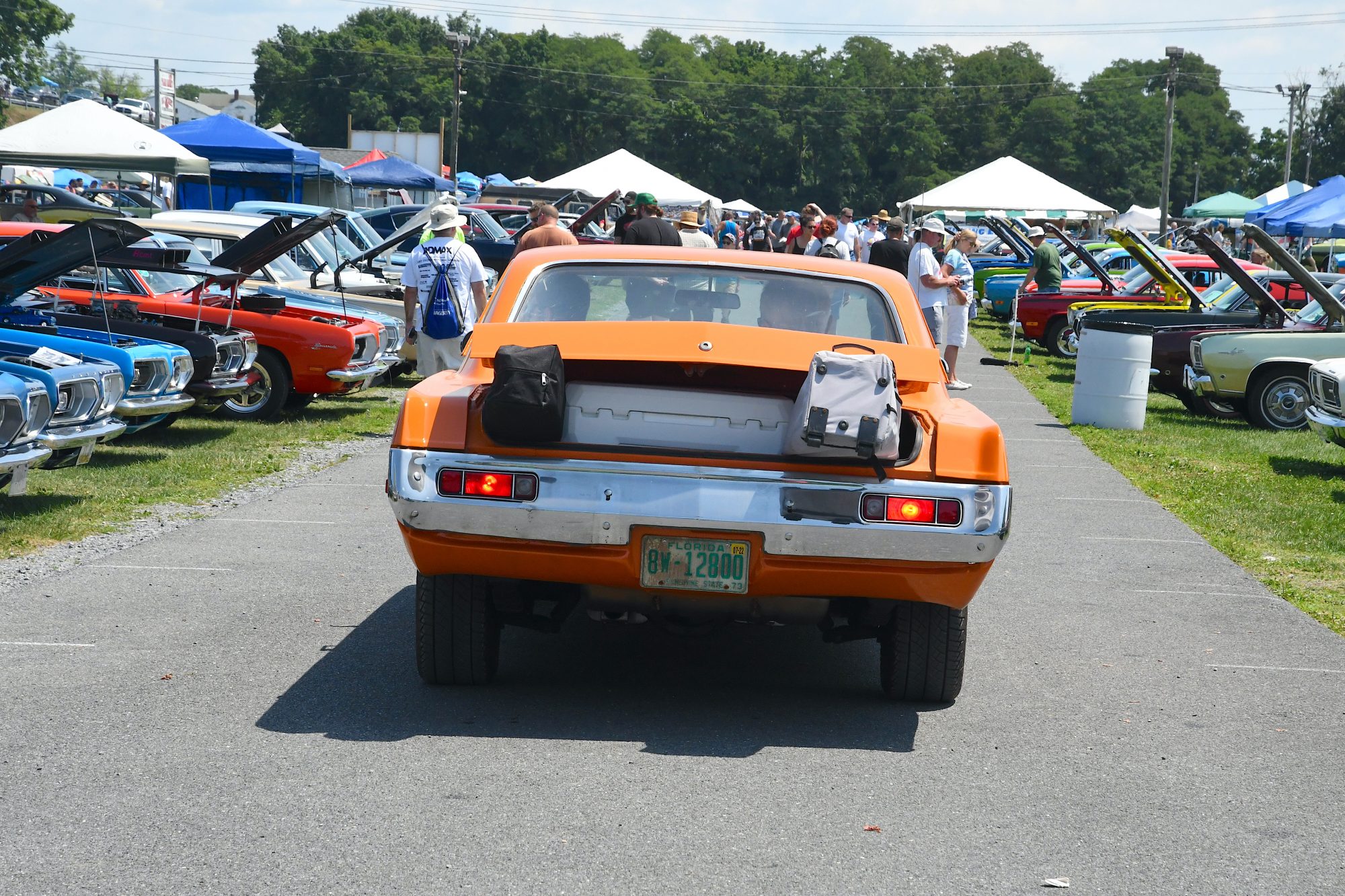 For the many attendees and participants, this event has meaning and purpose. It's like the gathering of tribes that share the love of all things related to Mopar. "I started coming to Carlisle in the 1980s, before they had their dedicated Chrysler event starting in 1991. I was just a teenager, but I'd come with my dad as he and my uncle were into Mopars. I guess that's why I fell in love with muscle cars at an early age. The annual Carlisle Chrysler Nationals is my favorite Mopar show of the year, and we look forward to seeing cool cars and reconnecting with great friends in the hobby," said Joy Curran, who brought her stunning and 1970 Plymouth AAR 'Cuda all the way from New Jersey to put on display in the "T-Building" at the Carlisle Fairgrounds.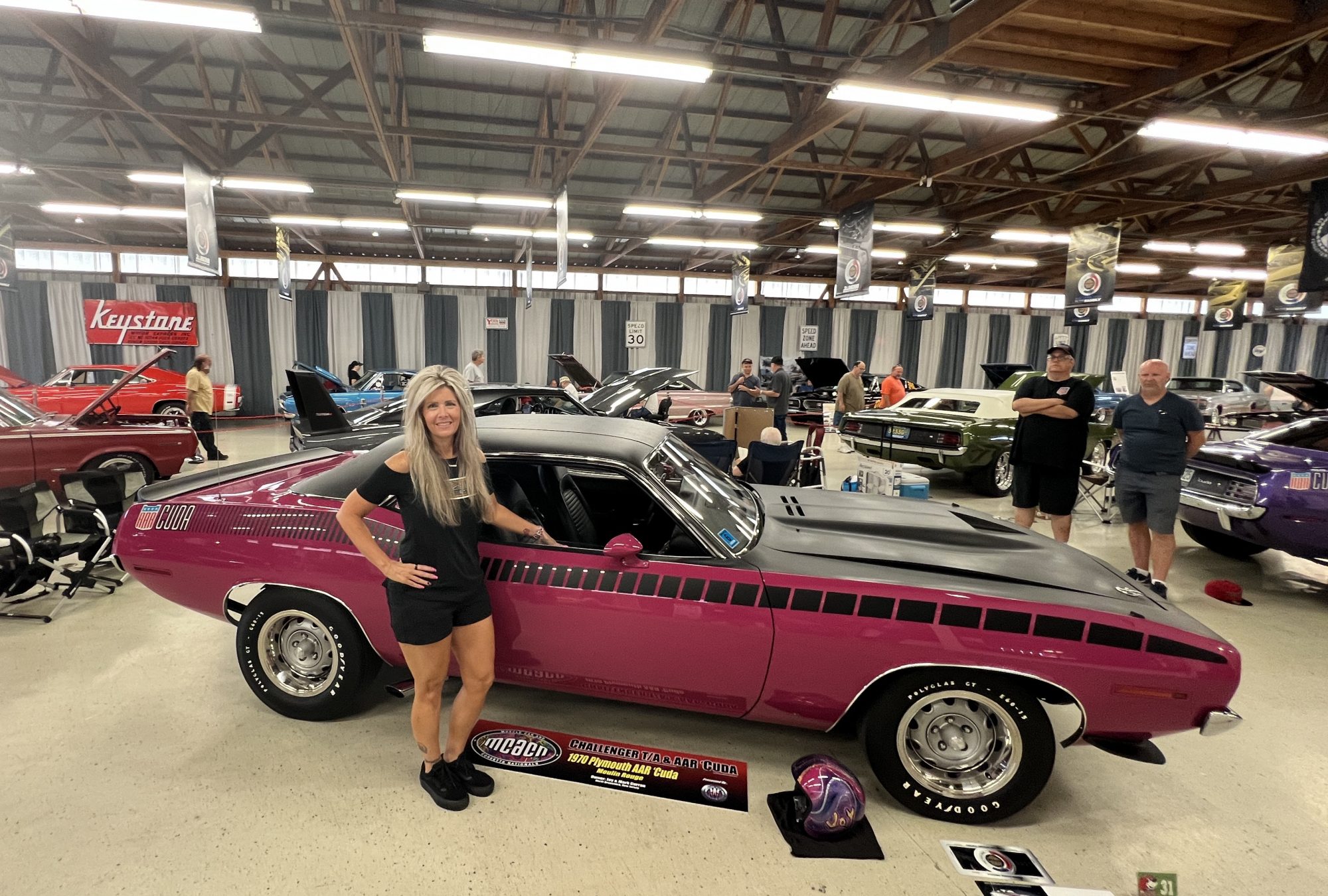 There's a common thread among the Mopar faithful and it goes beyond the sheetmetal their cars are wrapped in. It's a connection to a bygone era or a way to keep one's memory alive of a relative. Michael Ricketts from Detroit grew up in a Mopar house and became one of the faithful at an early age. "My 1970 'Cuda convertible was purchased by my parents at a repossession auction in 1972 and would become my mom's 'fun car'. Originally powered by a 383 Super Commando big-block, I wanted to do a GEN III HEMI® swap on this car because I saw the benefits of having a modern engine in an older car. When I restored my 'Cuda a few years ago, I made it as subtle as possible and other than the GEN III 392 HEMI, NAG1 five-speed automatic transmission, and adding a bit of pearl when we repainted it back to original F8 Green, it looks the same as when my mother owned it decades ago. Carlisle is the show of shows for Chryslers and having a car on display is an honor for me," said Michael.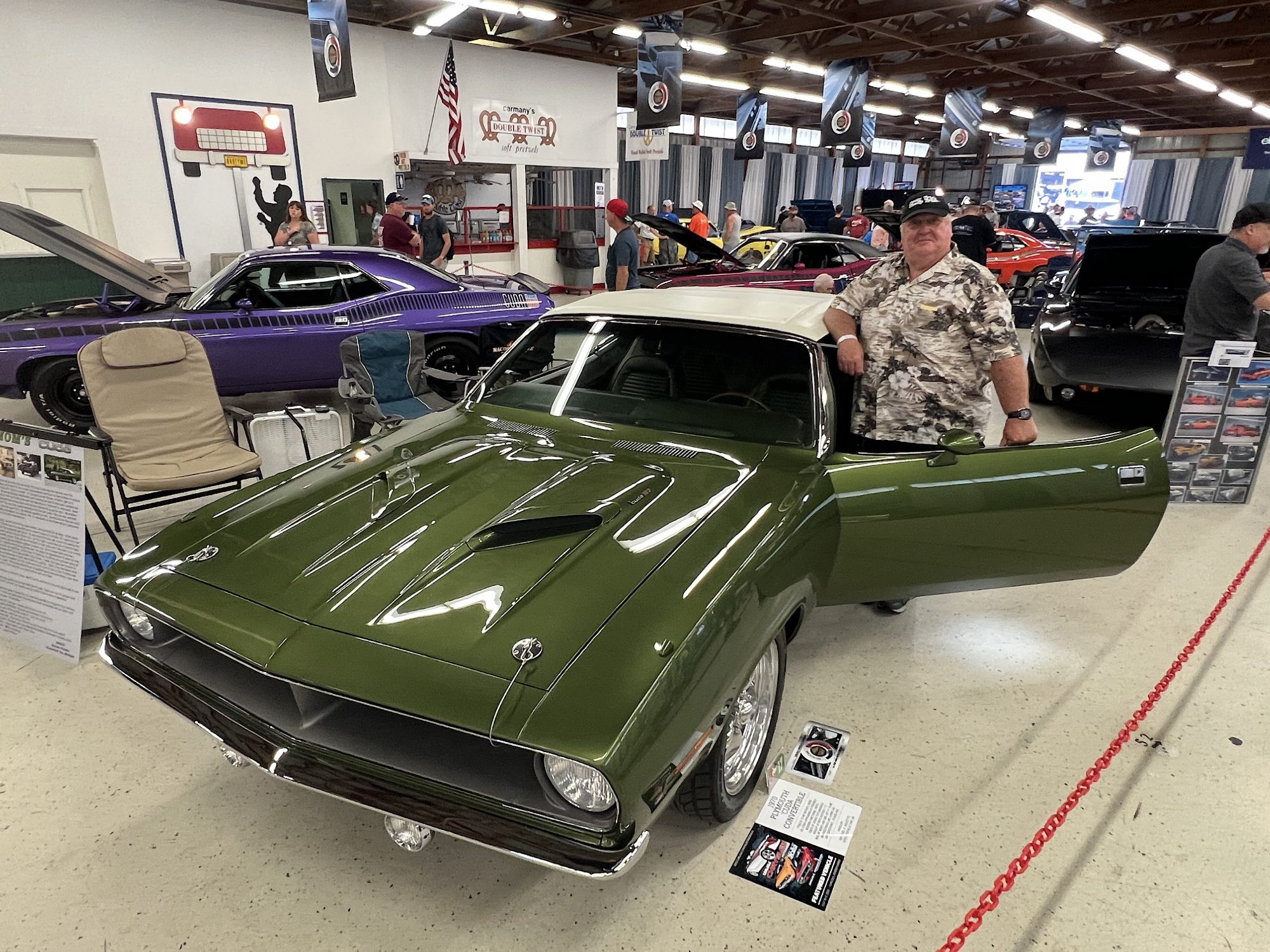 Out on the show field, we spotted so many sweet rides, it was hard to keep count. One display that caught our eye was the 1970 Charger 50th Anniversary Gathering. The 1970 Charger was the last model year for the GEN II platform and even though many Mopar enthusiasts prefer the 1968 and 1969 models, the 1970 version is very unique in many ways. "The '70 Chargers were available from the factory with so many cool options like high-impact paint colors, 440 Six Pack engines, Hurst Pistol Grip Shifters, 15-inch Rallye Wheels and better-looking interiors," said Bill Woessner, who had three great examples in the display. The reason this year got picked to celebrate 50 years of the 1970 Charger is because the display organizer, Don Debeuf, was from Canada and because of the COVID travel restrictions at the border the last few years, he could not cross. "This event (Carlisle Chrysler Nationals) is like vacation and freedom for me. I've been coming here for years with my family, and we enjoy looking at the cars and meeting fellow Charger owners from around the globe," commented Bill.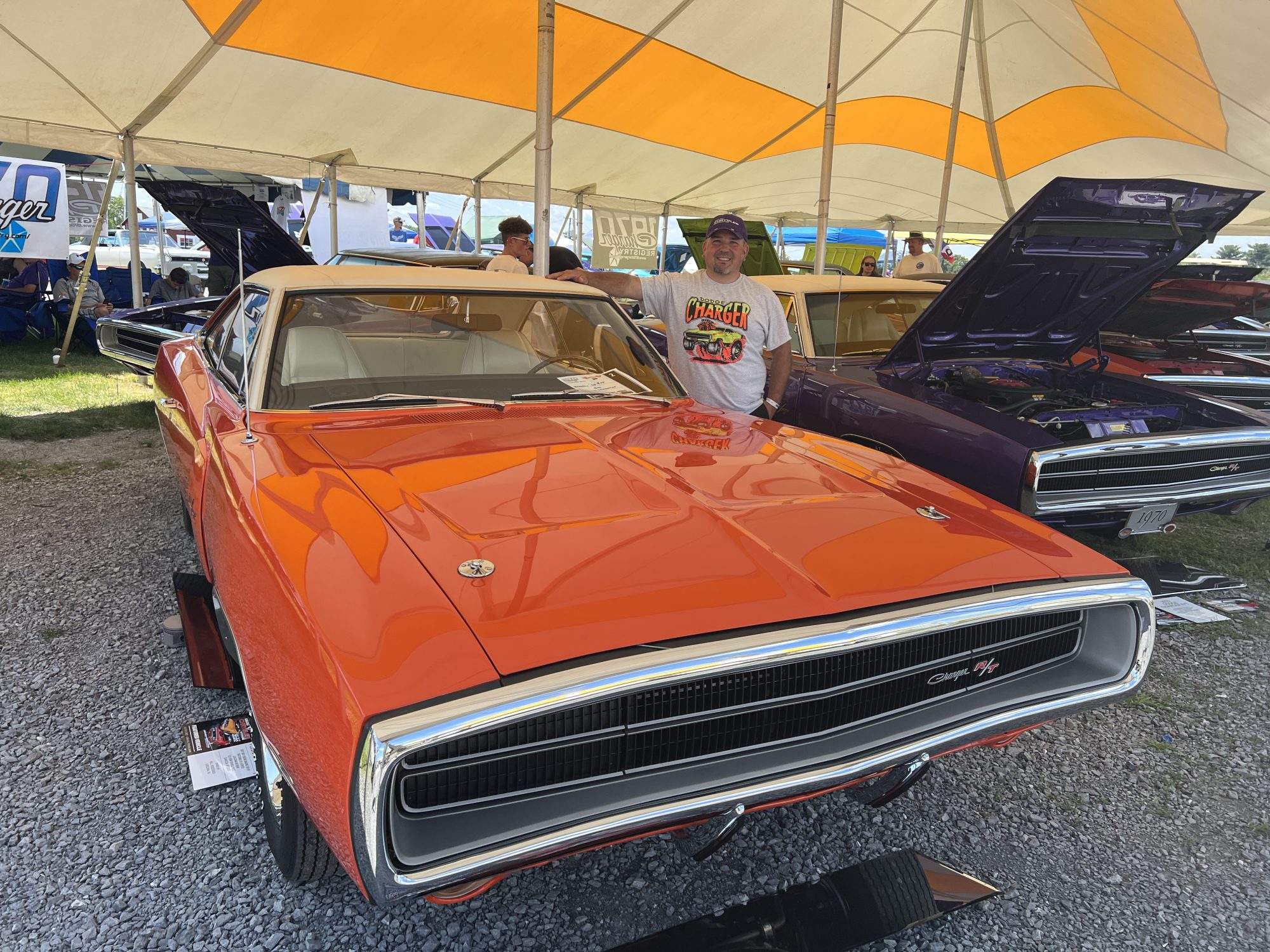 Along with tons of great machines covering almost 100 years of Dodge, Plymouth, Chrysler, DeSoto, Fargo and even AMC products, the Carlisle Chrysler Nationals also had some racing royalty at the event. Buddy Martin and Herb McCandless, along with one of the remaining "real'"1970 Sox and Martin Pro Stock 'Cudas, were on-hand for the crowds to see. Both Buddy and Herb talked about the golden era of drag racing and signed autographs for the fans.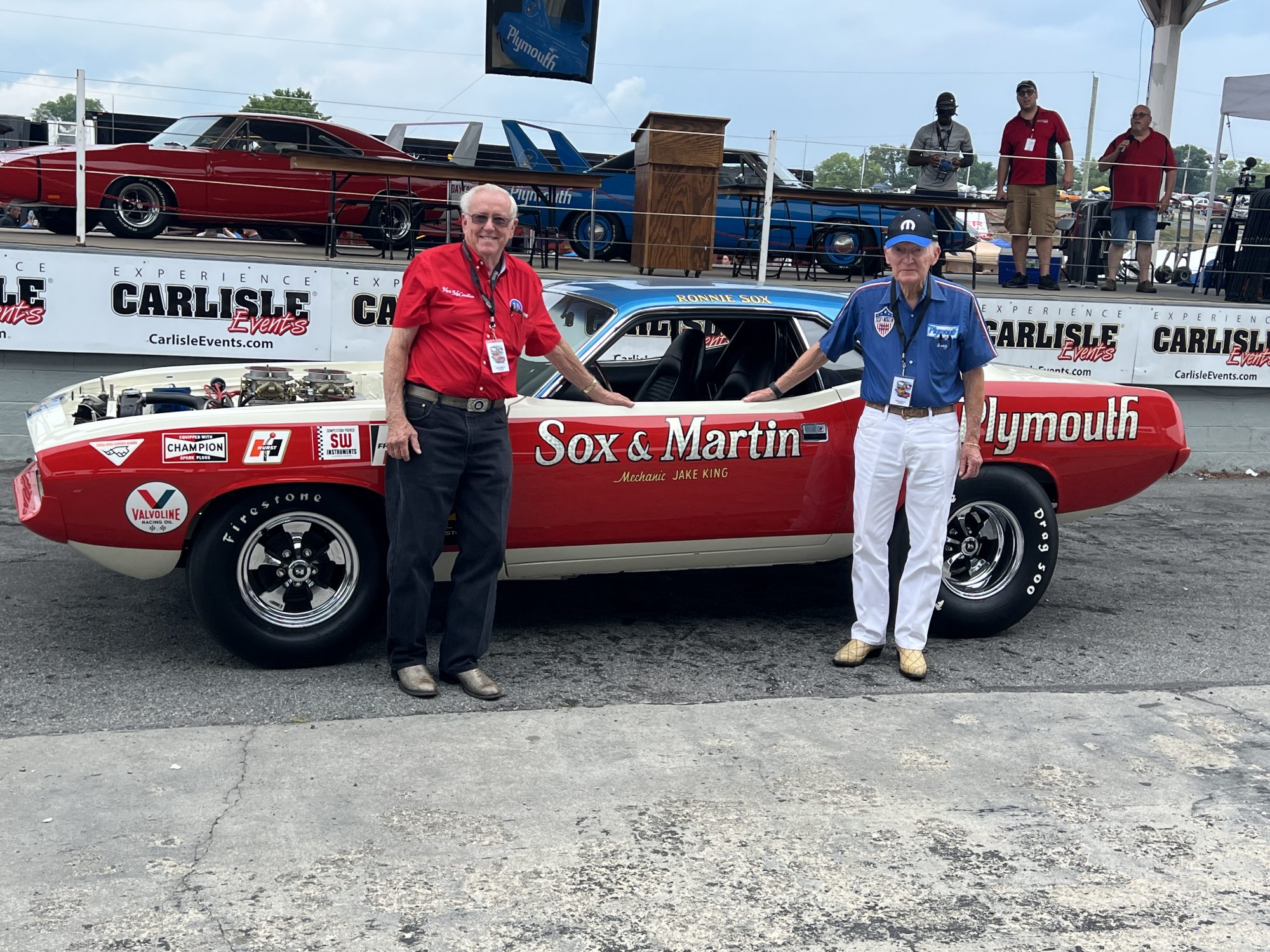 Former Miss Direct Connection from 1984, Claudia Able, and TV personality Christy Lee, were also at Carlisle and showed off the aerobics skills on the wings of a 1969 Charger Daytona and 1970 Plymouth Superbird between signing posters and posing for pics with the adoring fans.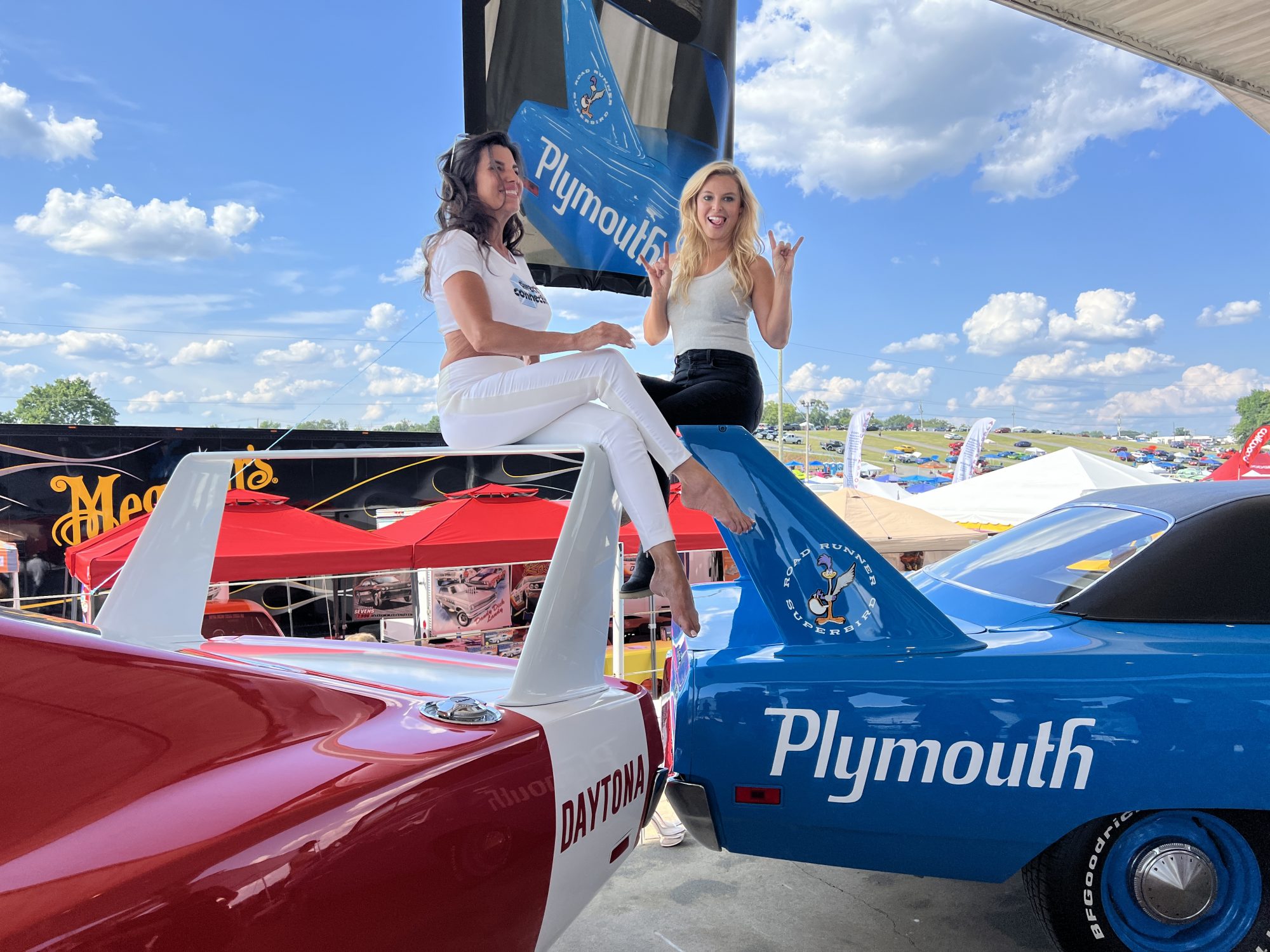 We'll have more upcoming features from this year's Carlisle Chrysler Nationals, including modern muscle and swap meet oddities and rare finds. In the meantime, check out our awesome photo gallery of vintage muscle from this year's show!
Comments
Comments