Ready, Set, Cruise – 2022 Carlisle Chrysler Nationals Is Here!
4 weeks ago Events
Summer might be halfway through its illustrious season of long, hot days and short nights, but the annual Carlisle Chrysler Nationals event is ready to get started with three days of awesome Mopar® fun for thousands of diehard enthusiasts. It's safe to say this longstanding event has become the premier Mopar show in the country, as close to 3,000 old- and new-school Dodge and Plymouth muscle cars, and just about anything else that was built by Chrysler from the dawn of time to now, can be found in the display buildings and enormous show field of the Carlisle Fairgrounds.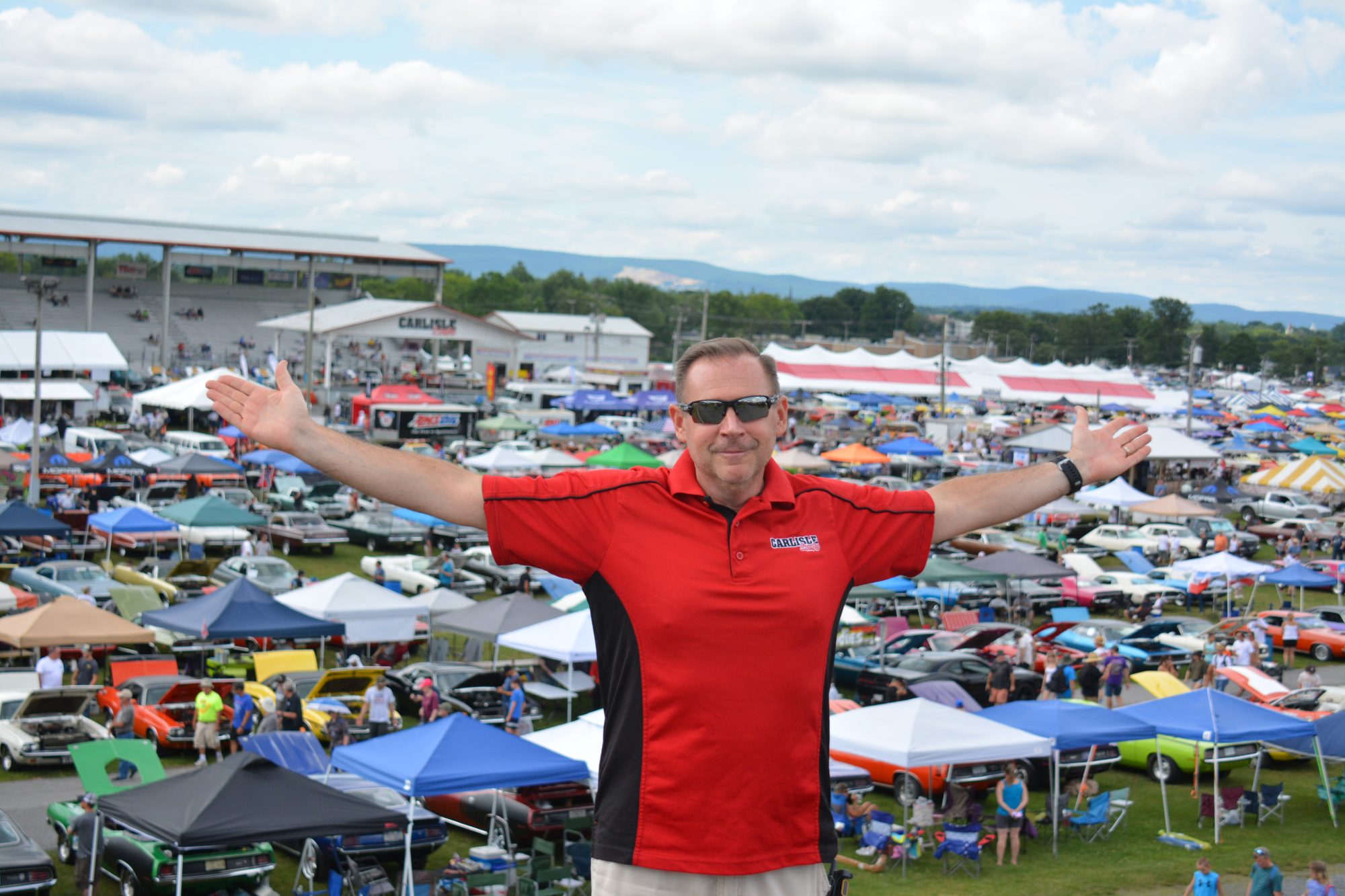 The man responsible for keeping all the balls in the air is Carlisle Event Show Manager Ed Buczeskie. The Chrysler show is one of the biggest events he has to tackle, but it's a labor of love that has Ed going above and beyond, just making sure the swap meet vendors have their proper space and the show cars are in the right spot within the "T and Y Buildings." Ed knows Mopar fans are a ravenous bunch of gearheads and make Carlisle their number one destination during the summer car show season. "The best thing about the Mopar hobby is the people, I can't stress that enough," said Ed. "I know for me, personally, I really enjoy seeing all the folks at the show. I also hear from the participants as to how they look forward all year to seeing their Mopar family. So, you can expect to see lots of Mopar fans from all over the country and the world. For this year's show, we've assembled a host of 13 cool cars that celebrate the 1972 model year in the "T" and "Y" buildings. The two rarest are probably the 1972 Dart Swinger 340 (Canadian Special) and a '72 Charger SE, 440, Pistol Grip 4-speed, Dana 60, sunroof car. The best part is, the Charger is a survivor!"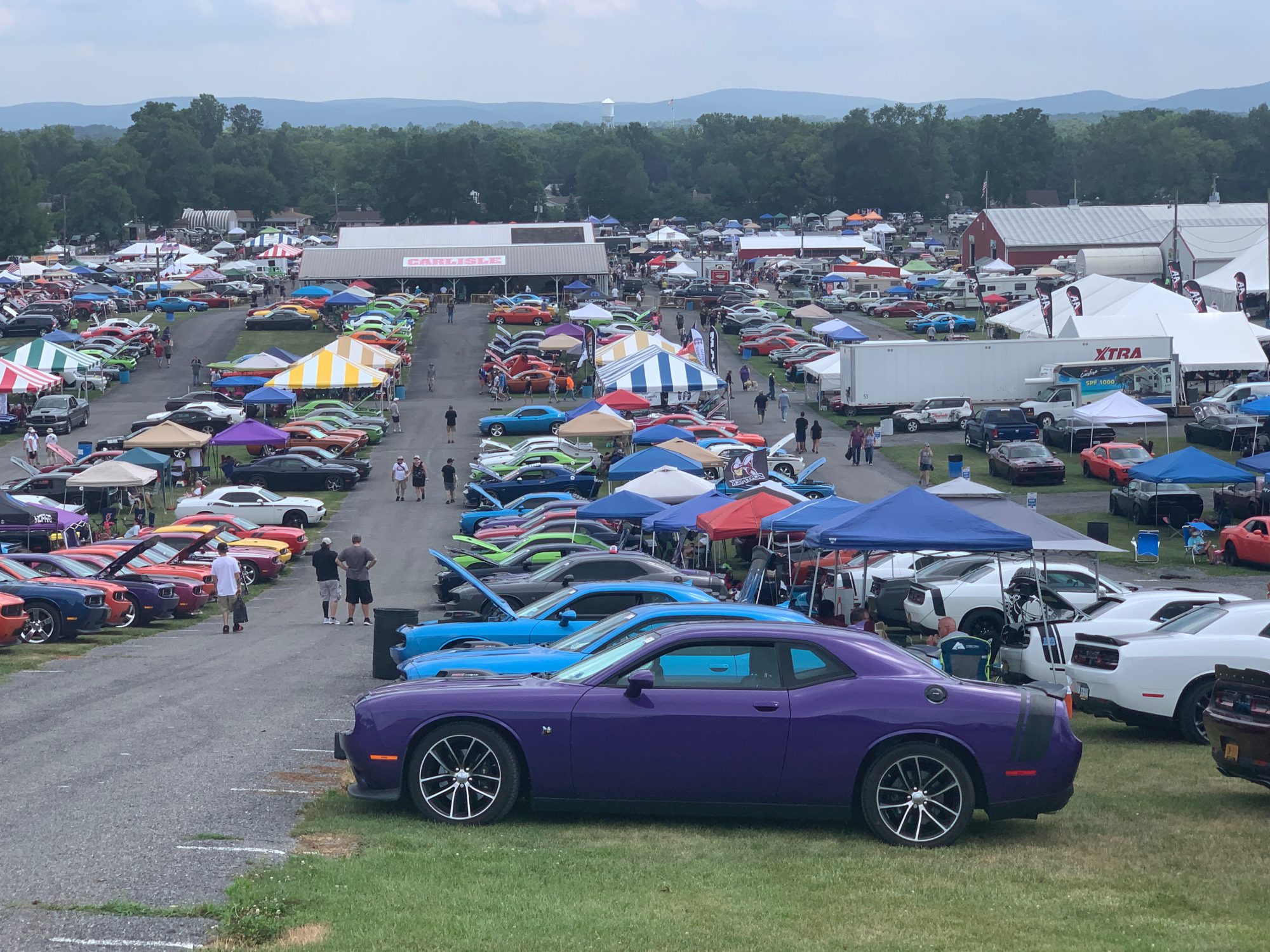 With the cars being the stars at the Carlisle Chrysler Nationals, Ed and his dedicated team make sure the event is well-run for both attendees and participants. "Obviously, there will be tons of cool Mopars. The trick is getting to see all of them. Along with what we have in the buildings, the vehicles in the show field are all parked by class and together in their category," noted Ed. "If you want to see cars of the muscle era, they are all in one area. If you want to focus on '68 Chargers, they are in two classes making them easy to find. If you prefer modern muscle, they fill the Blue Field near Gate 6. Jeep®s have an area, trucks are together, etc."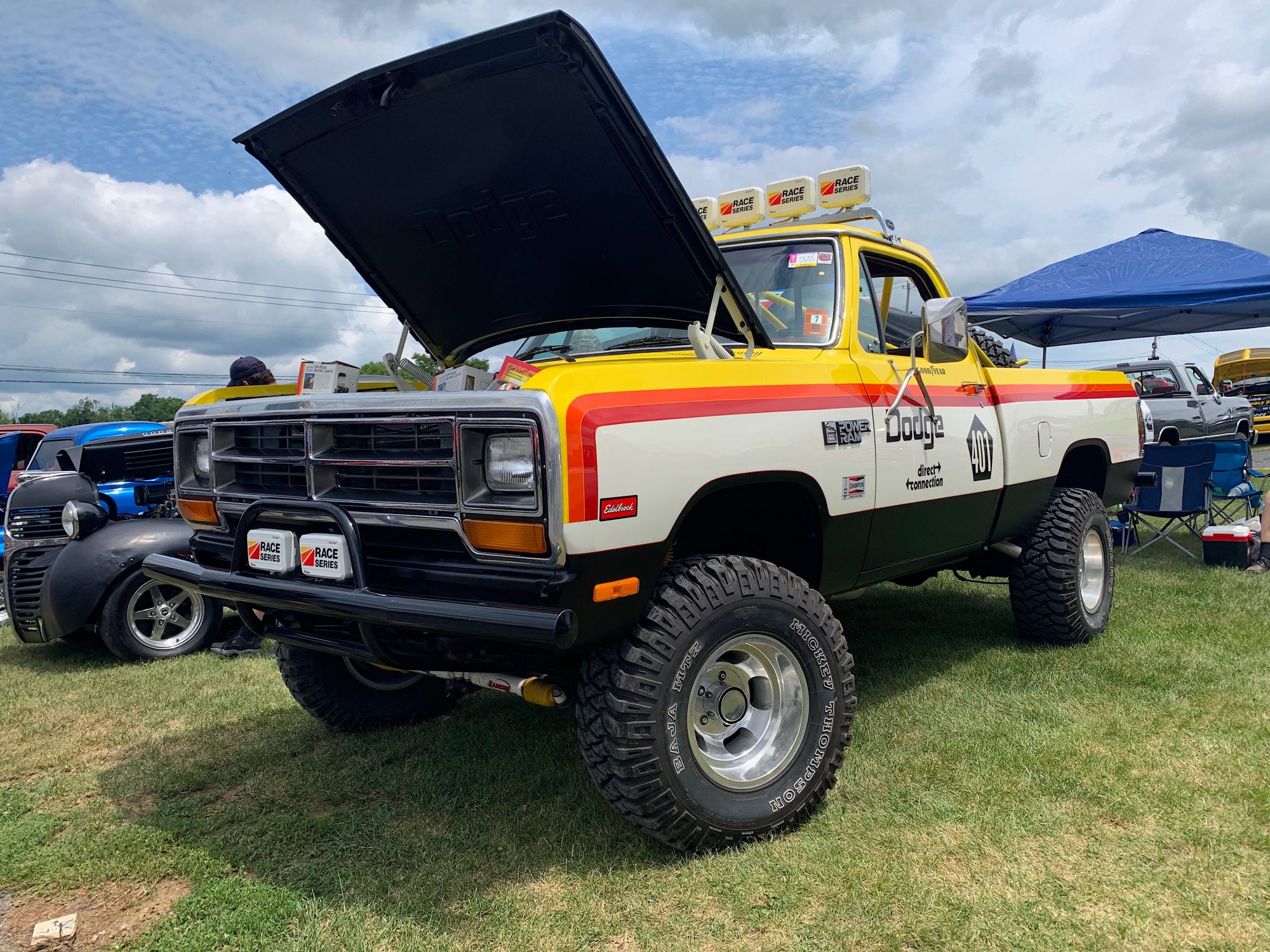 For this year's event, Ed really hit one out of the park (or should we say fairgrounds) as Mopar Royalty will be at the show. "The guests are over the top this year! Cristy Lee coming back for another visit is awesome. Paul Rossi will be here with his 1970 Super Stock Challenger. It's a recreation of the car he ran under the Direct Connection banner and the timing is perfect with the relaunch of Direct Connection," exclaimed Ed. Speaking of Direct Connection, the folks from Mancini Racing will have Claudia Able, Miss Direct Connection from 1984, signing autographs on a reprint of her original poster. But wait, there's more. "We'll also have Herb McCandless, who's been a fixture at Carlisle for years and is synonymous with Direct Connection. Herb's expert tech advise on everything from old-school Mopar small blocks to GEN III HEMI® swaps into vintage vehicles has helped enthusiasts for years." But there's another surprise, Herb is also bringing his former boss, Mr. Buddy Martin. The two are living history of Chrysler's dominance in Super Stock and Pro Stock back during the 1960s and early 1970s.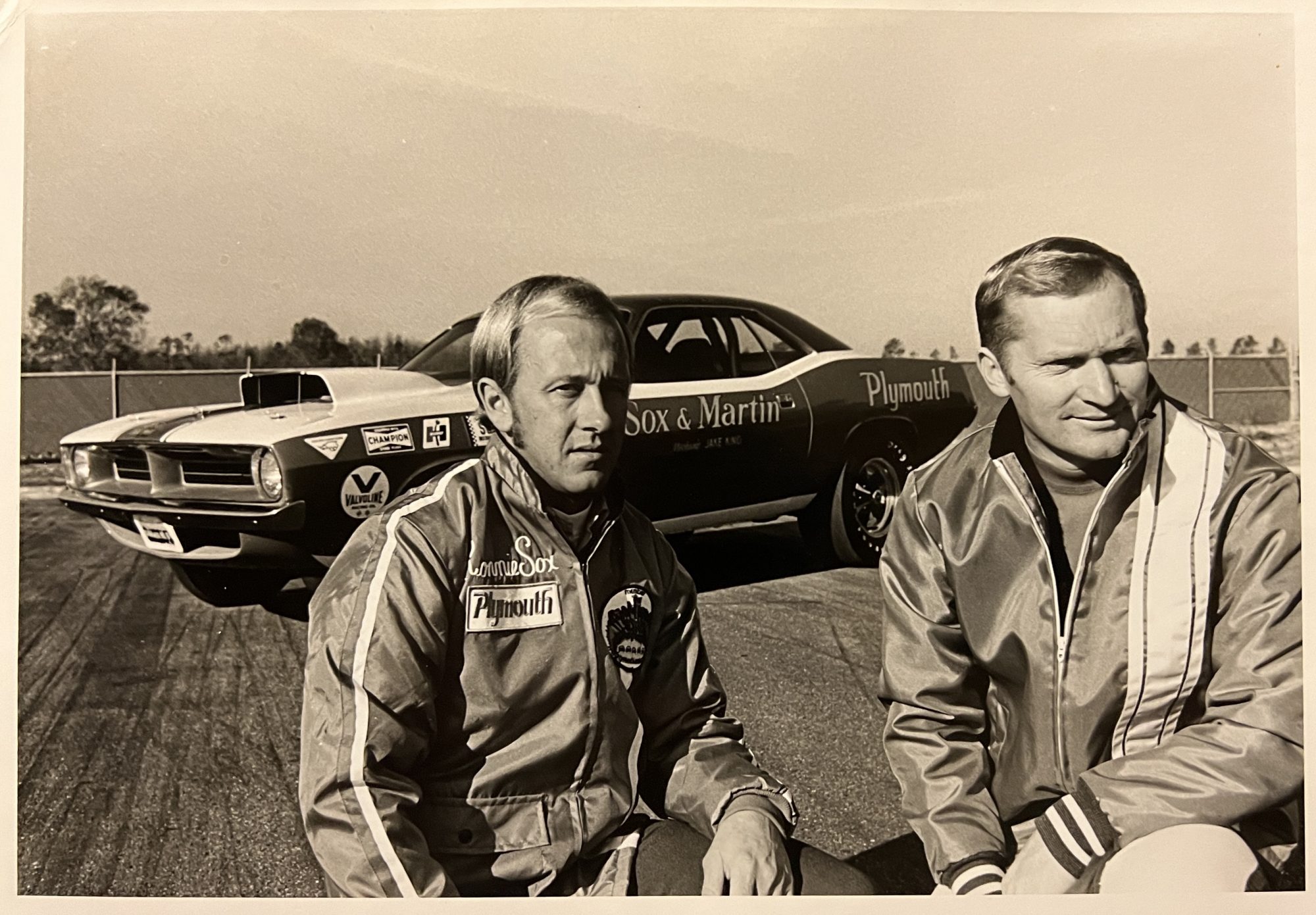 The advertising team that promoted Plymouth's on-track success and tied them into the fantastic marketing of new muscle cars will also be at Carlisle for the first time. Jim Ramsey and Joe Schulte were responsible for the wild, psychedelic Plymouth ads that graced the pages of Hot Rod, Car Craft, Super Stock and other major enthusiast magazines of the era. It was their handiwork that changed the way performance cars are advertised that eventually led Joe Schulte to the creation of the Direct Connection name that lives on today.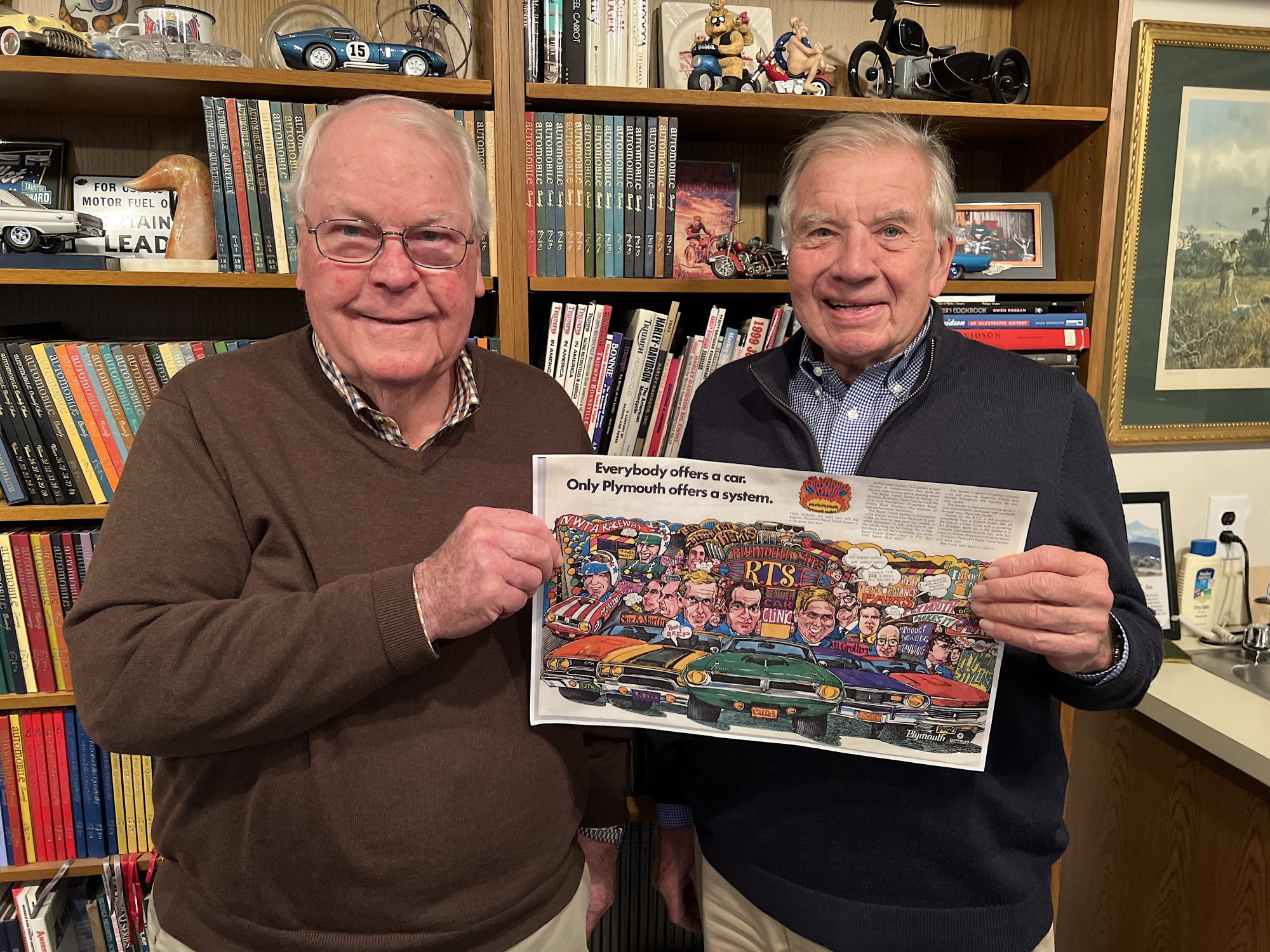 We would also be remiss if we didn't mention Carlisle's massive swap meet that has fans looking for just about every part imaginable. From emblems to engine blocks, to complete cars, the Carlisle Chrysler Nationals swap area is legendary. "I added a few more swap meet spaces this year and it is sold out again," noted Ed. "All 3,122 spaces are sold and we're looking for ways to squeeze in a few more vendors, but I think at this point, the only option is to hope that someone cancels at the last minute. We all know that original or new old stock (NOS) parts are hard to find, but this is the best place to look for them as well as new and reproduction parts, collectibles and more."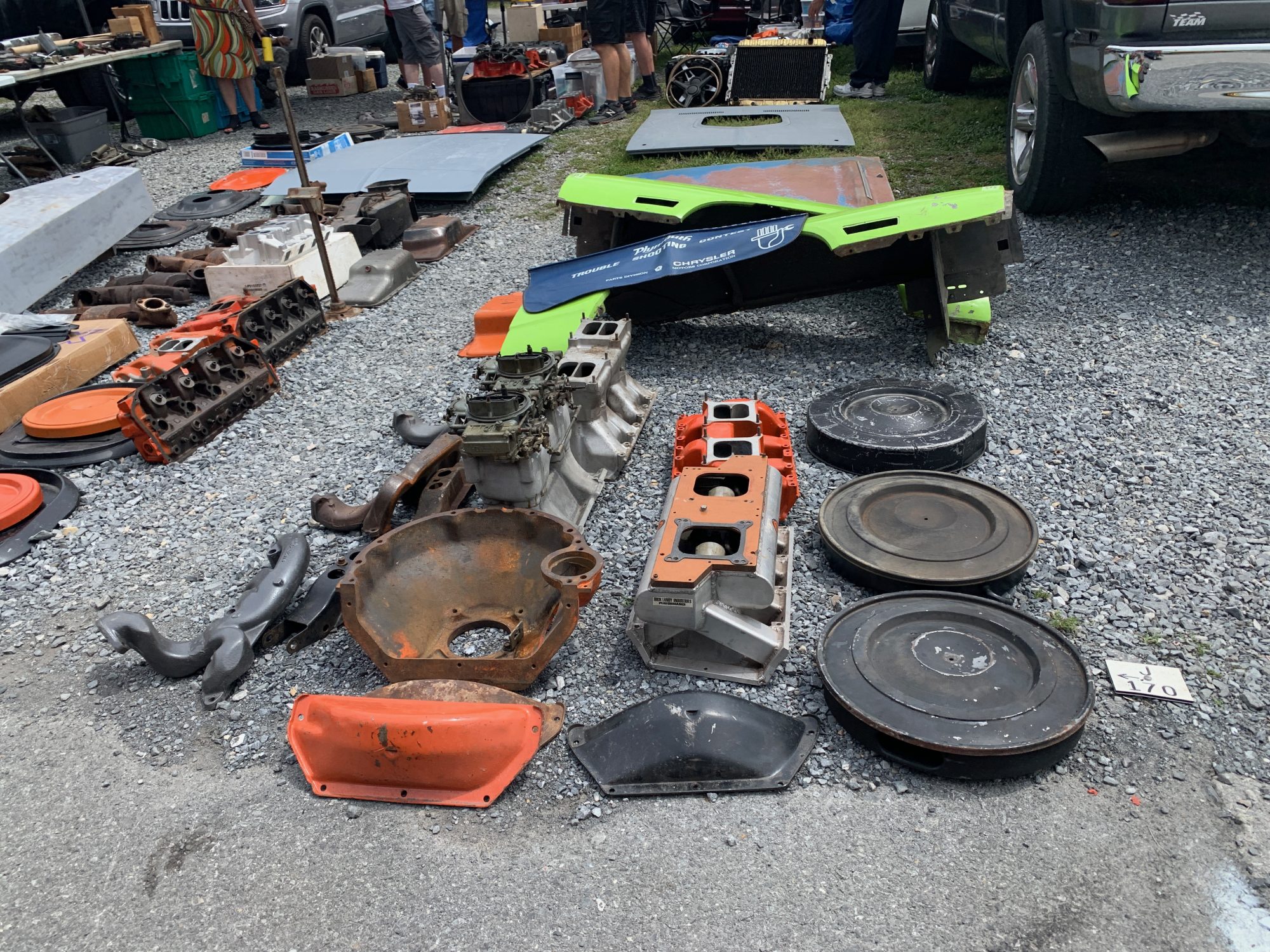 Attendees at this year's Carlisle Chrysler Nationals can also head over to the Dodge Thrill Rides and experience the feeling of being shot out of an 800-horsepower cannon in the form of a Challenger or Charger SRT®, all for free. The whine of the SRT Hellcat's supercharger pumping more air into its already potent 6.2L HEMI engine will scorch the earth while laying more rubber down and sending billowing clouds of smoke rolling from the hillside. The constant sound of shredding tires will be the call sign for fans to head over to the autocross portion of the Carlisle Fairgrounds and catch all the excitement. When you're done peeling yourself off those Alcantara/Napa leather seats found in the interior of the Challenger and Charger SRT after experiencing extreme g-forces during your ride, check out the latest go-fast hardware for your modern Mopar vehicle from the Direct Connection display located on the sponsor midway.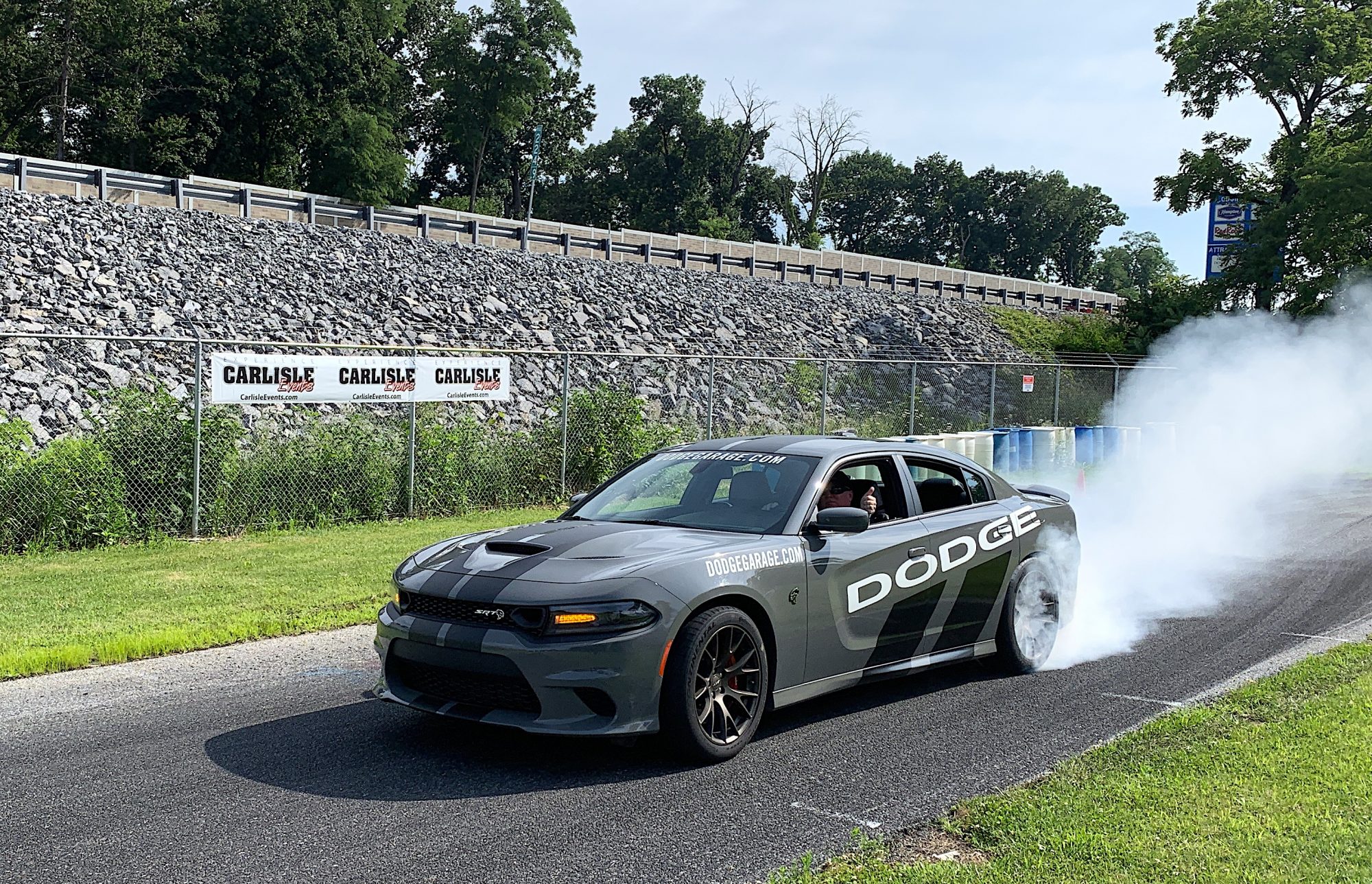 So don't let summer pass you by. Get out there and cruise to the Carlisle Chrysler Nationals this upcoming weekend. Think of it as your yearly Mopar family reunion but with cool cars, celebrities and industry icons, a massive swap meet, and a ride you won't forget!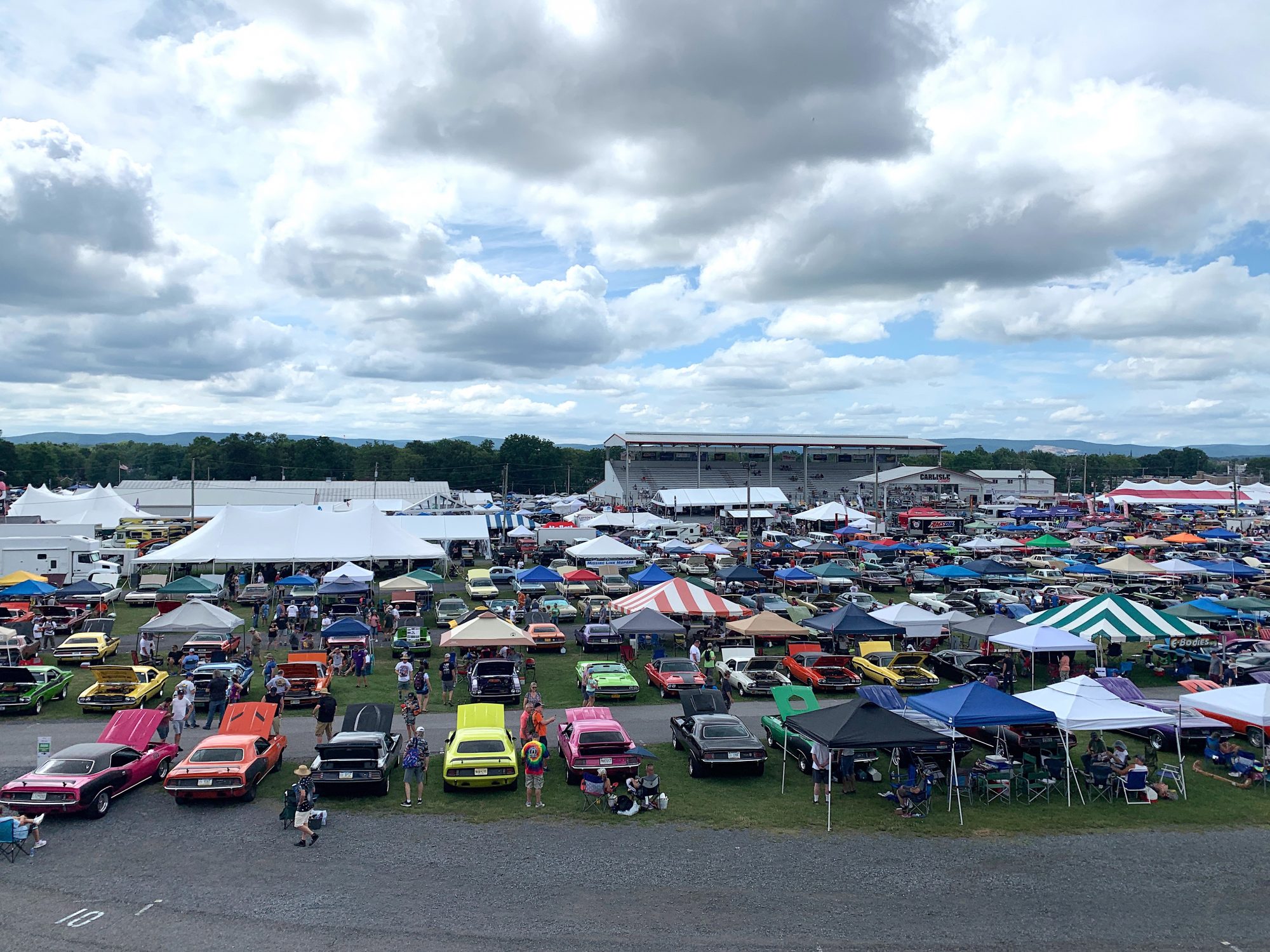 Comments
Comments