Mopar® Owners Show Off Their Pride and Joy at Detroit Autorama
9 months ago Events Gallery
The 70th annual Detroit AutoRama is a Motor City tradition that goes back over a half a century. It's like a pilgrimage for those who follow the hobby and with it always happening during the dreary mid-winter months in Southeastern Michigan, it's a dose of much needed vitamin D that comes in the form of shiny automotive eye candy. The Detroit AutoRama also brings together legions of car enthusiasts from various walks of life. The show's attendees and participants all share a common passion for cool machines emblazoned in mirror-like custom paint jobs and powered by big V8 engines that can shred the rear tires at will. Under the roof of the massive Huntington Place (formerly COBO Hall), the Detroit AutoRama encompasses over 800 custom, modified and restored cars, trucks, vans, motorcycles and even the occasional speed boat. If it's cool, trick, loud and proud, you'll see it AutoRama. But this event is more than just cars, it's about people who put their blood, sweat, heart and soul into the vehicles they proudly display on the show floor. There's a feeling of pride that's exuded from the many Mopar® vehicle owners we spoke with at the show. Their love and fervor for their cars, the hobby and even the community was quite obviously. These folks truly represent the Brotherhood of Muscle, and their bonds cannot be broken.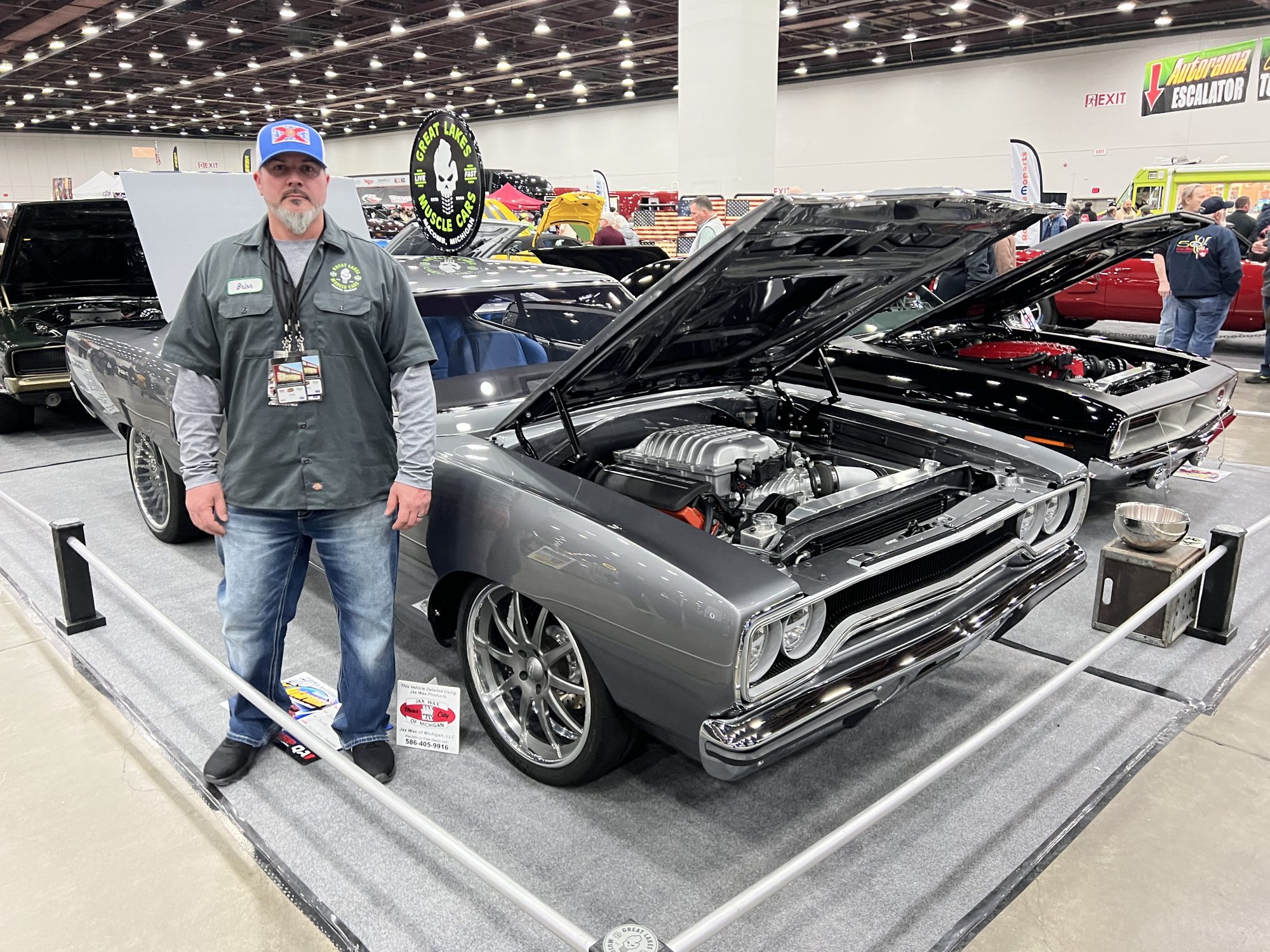 There are also many unique facets of the Mopar car hobby. From old school to current muscle, to age-old survivors, to 100-point restorations, from mild to wild and everything in-between, the Detroit AutoRama has something for everyone. The resto-mod movement has gained traction these past few years and now GEN III HEMI® engine swaps into 50–60-year-old vehicles is nothing more than trying on a new pair of jeans. The aftermarket industry has really gravitated to the modern HEMI engine swap kits, and we spotted a sweet-looking 1970 Plymouth Road Runner with an SRT® Hellcat engine under the hood. Its owner, Brian Doxie, of Great Lakes Muscle Cars out of Macomb, Michigan, spared no expense in creating this impressive and gorgeous SRT Hellcat-powered machine. While the engine was the latest and greatest from Direct Connection, Brian also updated the transmission, suspension, brakes and other critical items during the construction of this car. "I love this show, I've been coming to AutoRama since I was 14, before I could even drive," laughed Brian. "I always wanted to bring cars to this show, I always felt this was Mecca, the best of the best. The fan reaction to my Road Runner has been ridiculous and everyone loves the color and we're getting more interest in modern HEMI swaps every day."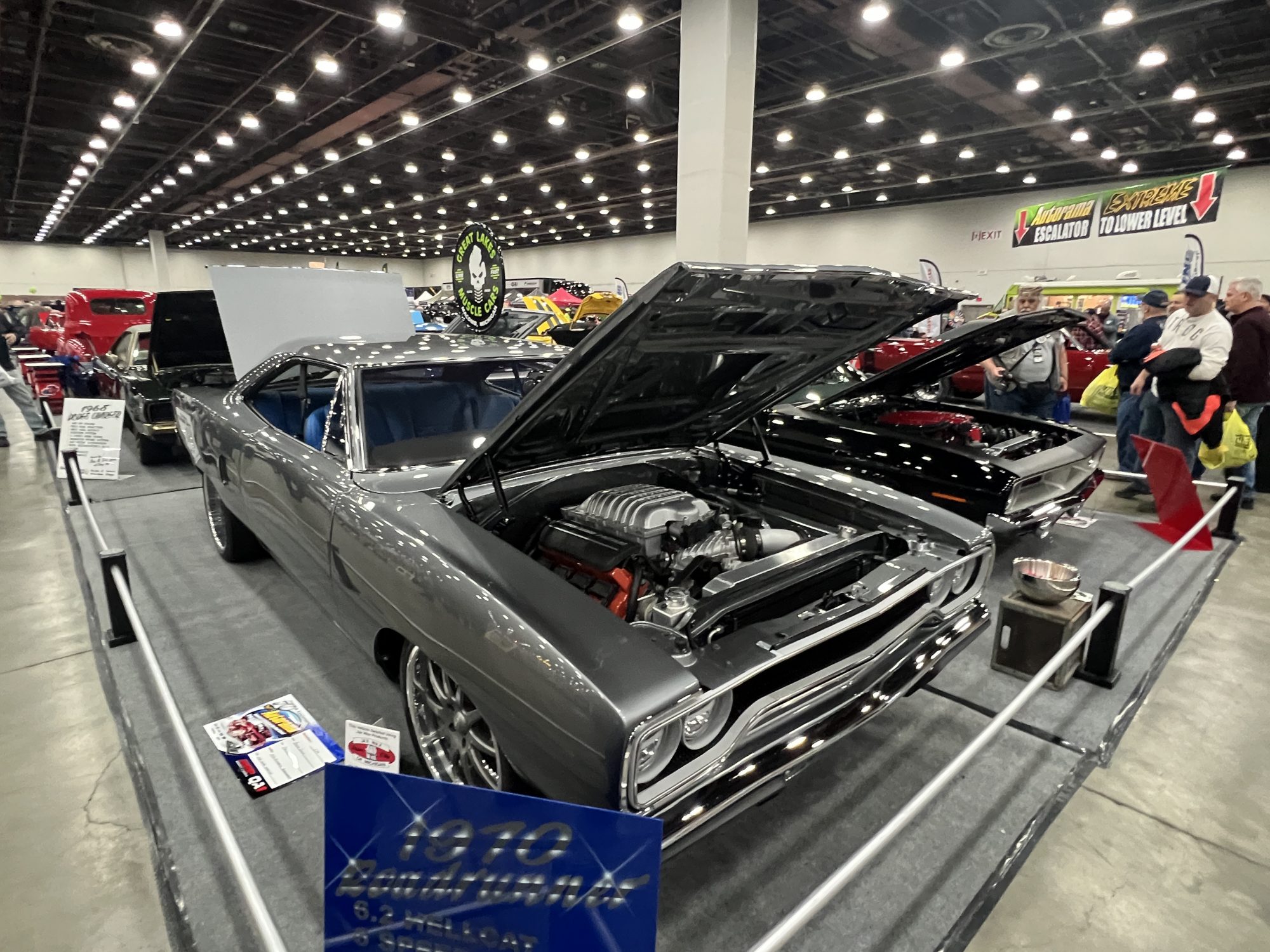 Steve Atwell from Walled Lake, Michigan, brought three very rare and distinct HEMI engine-powered Mopar vehicles to this year's Detroit AutoRama. This trio of raw muscle stopped the crowds in their tracks. This lifelong diehard Mopar collector had his 1968 Plymouth HEMI GTX convertible that was a "pilot" car built in the fall of 1967. Chrysler Corporation used it as a press car and notable magazines like Car Craft had tested it in one of their features. Steve's GTX was also used as a pace car for the Riverside Grand Prix in late 1967. BTW, Steve drove it home from after AutoRama, no trailer for this unique machine, freezing temps be damned! "These cars are time capsules, but I use them for what they were intended for," quipped Steve.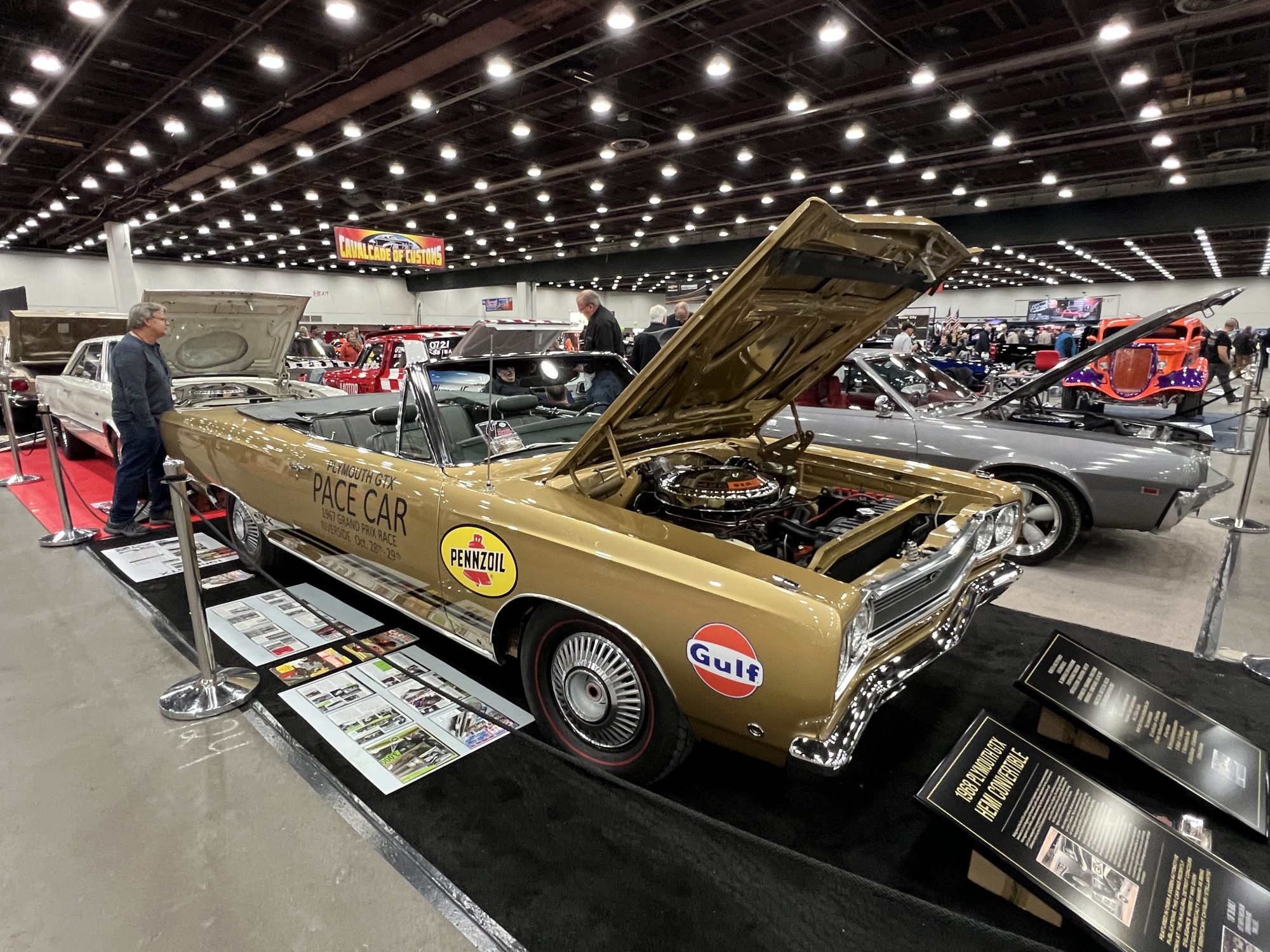 Another car Steve had at AutoRama was a "survivor" 1965 Plymouth HEMI Belvedere Super Stocker. This machine was never cut up or hacked to death like the fate of many factory racecars over the decades. The HEMI Belvedere still had that new car smell and with only 4.6 miles showing on the odometer, it was like it just rolled off the Lynch Road Assembly Line during its limited production run of approximately 100 units. The third car – and just as cool as the others from Steve's collection – was his 1967 'WO' Dodge Coronet HEMI Super Stocker. It was another low-mileage example of Chrysler's commitment to provide racers awesome package cars to destroy the competition. Like the rest of his cars, Steve drives and races them whenever he can. But AutoRama has a special place in Steve's heart and soul. He's been a veteran of this event for over 40 years and still gets excited when the show rolls into Huntington Place in the heart of Detroit. "When I brought my Plum Crazy 1971 HEMI Challenger R/T to AutoRama in the mid-1980s, it was the first car I ever did, and I ended up winning 'Best of Show' with it. This is also a great event (AutoRama) to show the history of these cars. This year's show had a ton a great Mopars being shown and it's always great seeing old friends in the hobby," said Steve.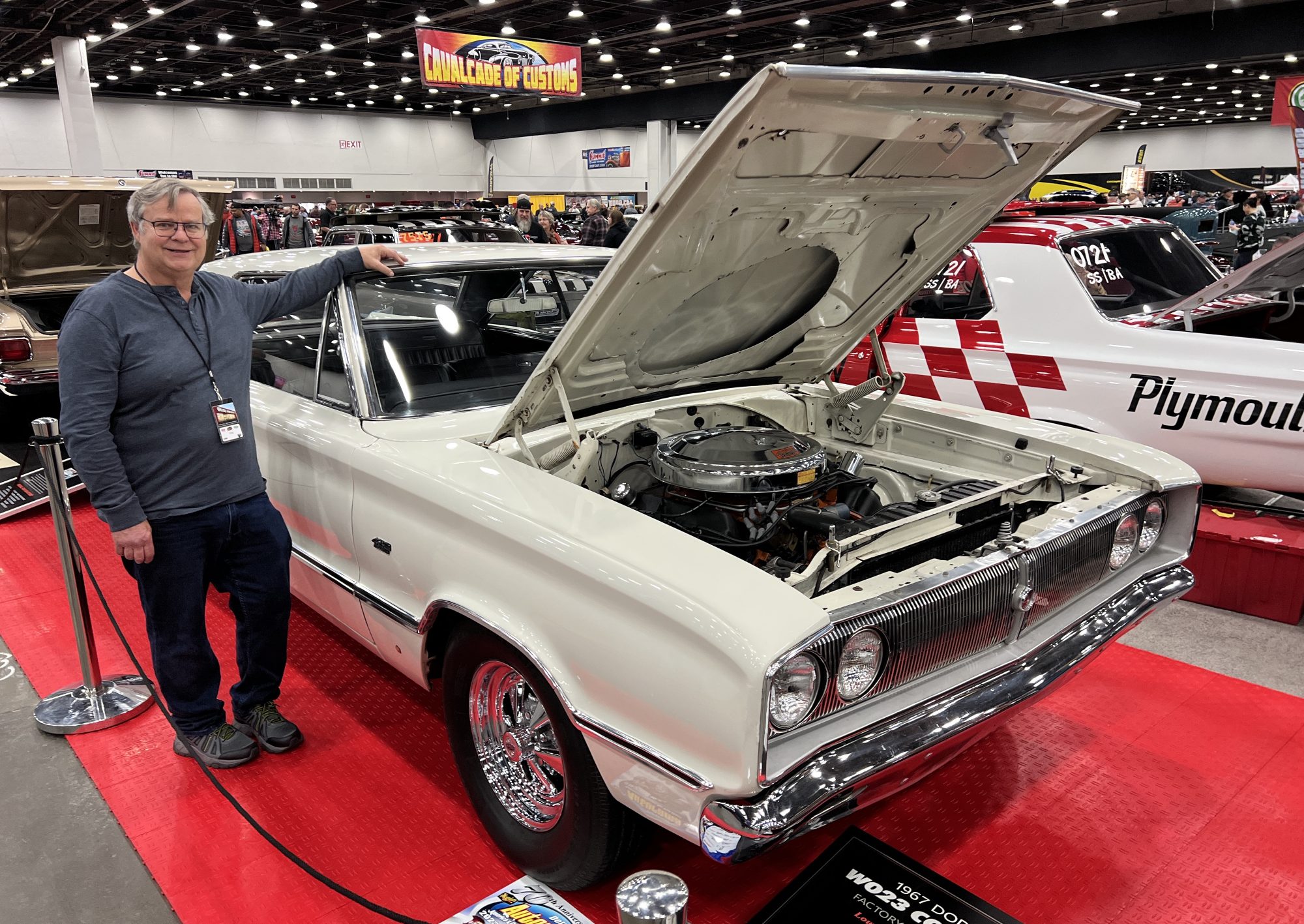 Steve Atwell was correct with his assessment of AutoRama as we spotted another rare HEMI Package Car from the golden era of drag racing. Just a few aisles over was a stunning 1965 Dodge Coronet A990 HEMI Super Stocker. Unlike Steve's Plymouth that survived the temptations of prior owners to update and severely modify the racecar, this Coronet was raced practically non-stop from the day it was new. It went through many stages in its life that included having the rear wheel wells and chassis modified, roll cage installed and a host of other modifications to keep up with the current rules. It's current owner, James Makris, and his son came up from warm and sunny Lakeland, Florida, with their prized Dodge. "I've attended AutoRama for decades as a spectator, but this was the first time I've entered a car in this show. The passion and history for the cars here are amazing," said James. And what a car he brought for everyone to see! The level of detail on his red Coronet A990 HEMI engine-powered vehicle during its restoration was phenomenal. This has to be one of the most authenticated and well-documented 1965 A990 cars anywhere on the planet and it's a masterpiece.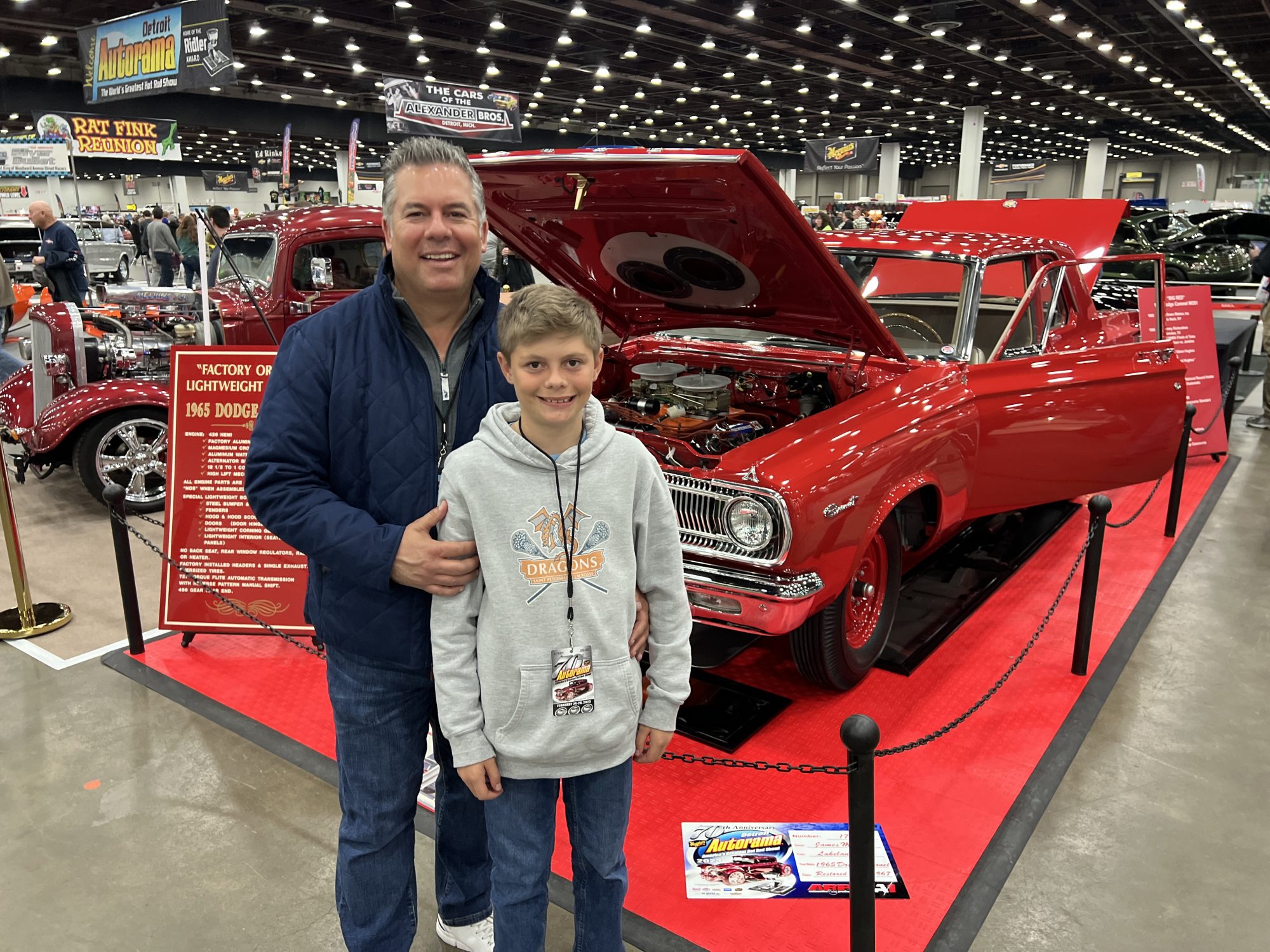 "I'm going to continue to show the car at larger events around the country as I feel we're at a point when American history is so important and relevant to young car enthusiasts. For them to learn about American manufacturing and the great things we built in the country is important for this hobby," remarked James.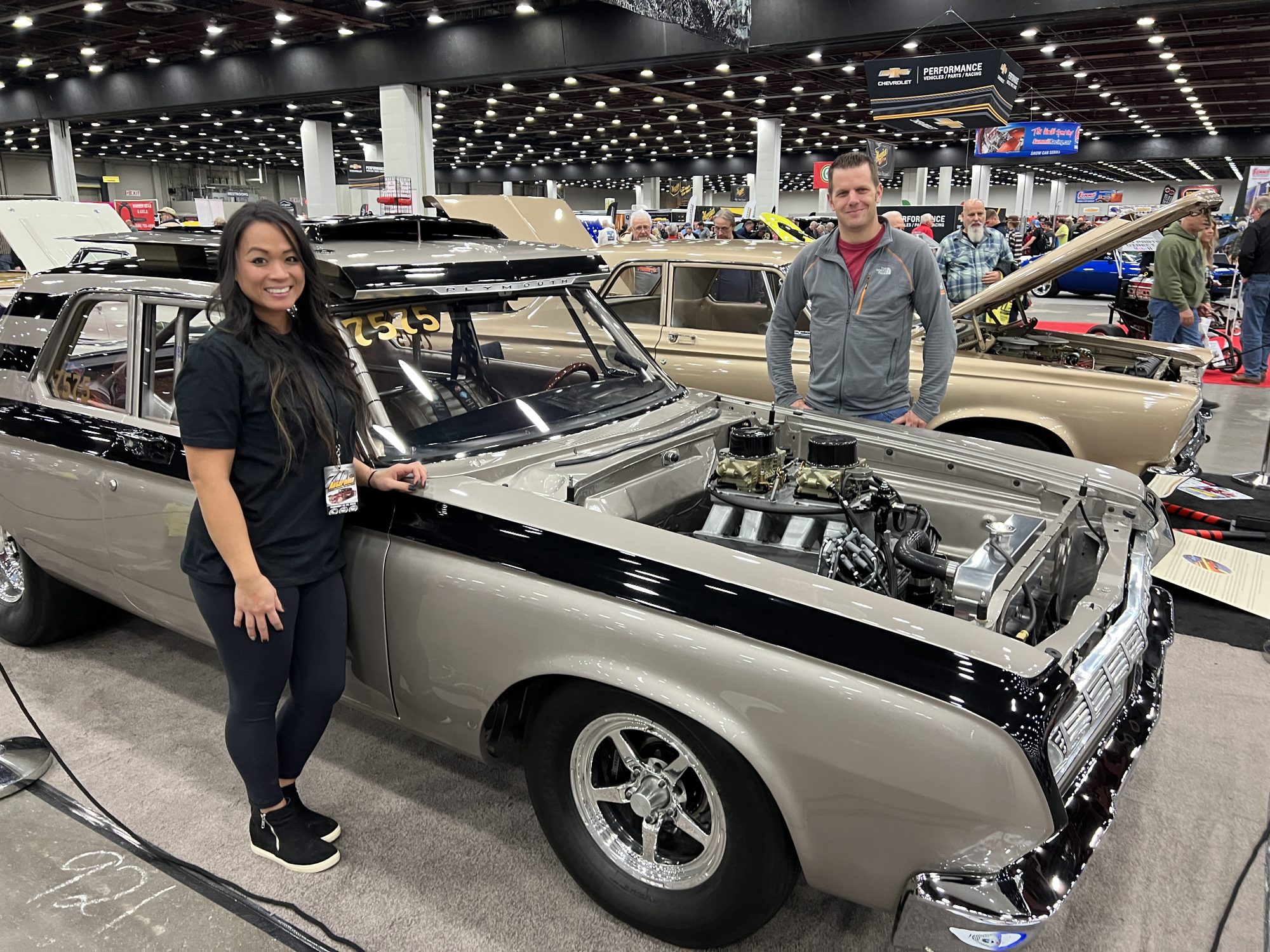 The Detroit AutoRama can also be a great place to take your date, even if it's all weekend long. For Scott Jiles and Joy Black, they were showing off their awesome 1964 Plymouth Savoy that was making its AutoRama debut. Powered by a monster 572-cubic-inch stroker HEMI engine, Scott competes in the NMCA Nostalgia Super Stock class during the summer months. Scott is only 40 years old and is considered "young" for this hobby, the fact he owns and races a car that was built 20 years before he was born in an anomaly. "My dad got me into the 'old stuff' and actually I like racing more than car shows but AutoRama is a great event to just hang out and see friends," said Scott. For his partner, Joy, she knows it's Scott's passion but appreciates it. "I love being a part of the community and seeing people's reactions when they're checking out Scott's car," noted Joy.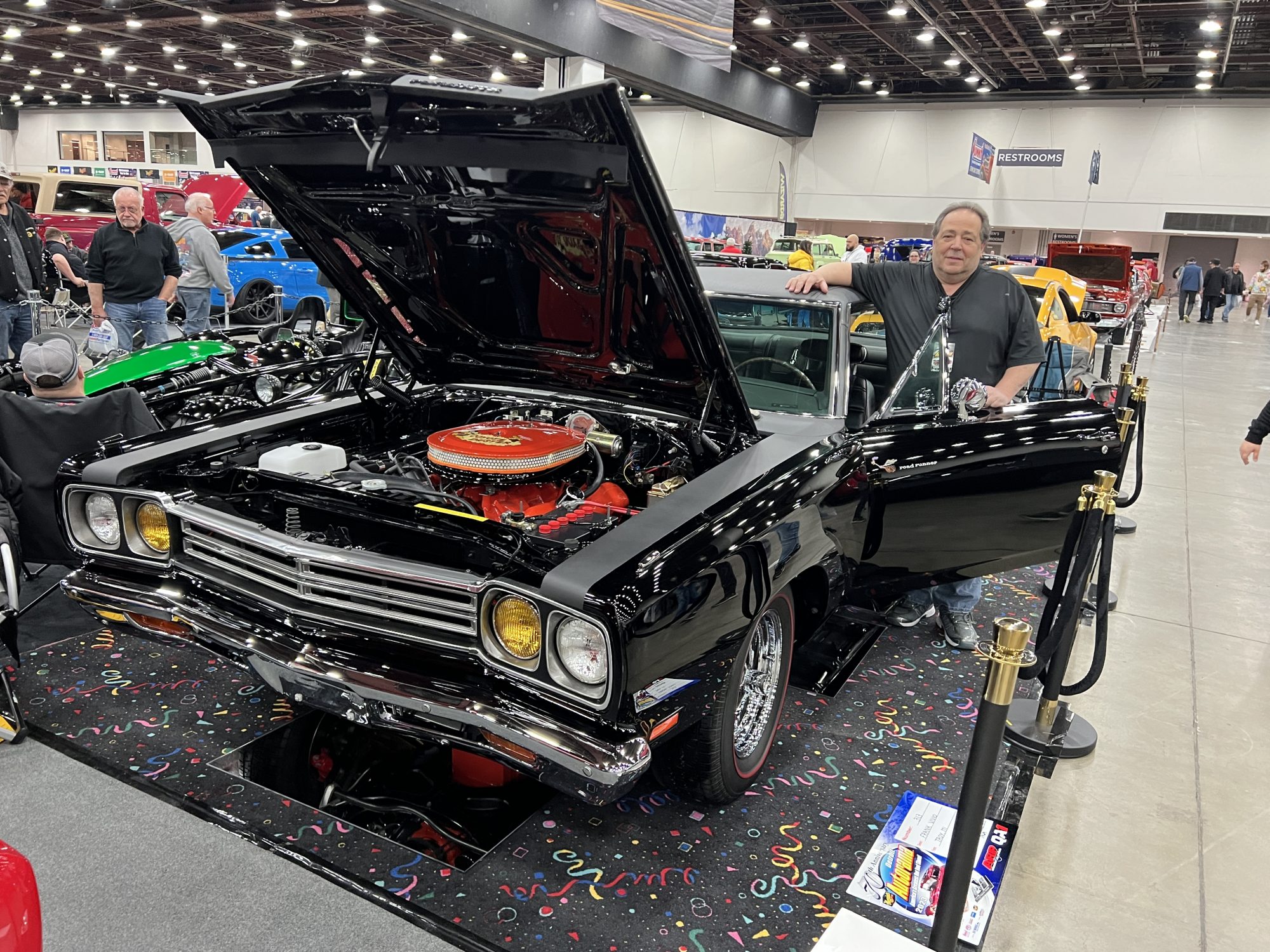 Another Mopar Gearhead we spoke to at AutoRama was Frank Vivio from Troy, Michigan. He had just completed a three-year restoration on his sinister black 1969 Plymouth Road Runner. Like many other projects, it was a mad dash for Frank to get his car done in time for this year's show. "It was stressful and hectic getting my Road Runner completed in time for AutoRama, but it was worth it! We finished the car the Tuesday before the show opened but had to load it in the next day. The maiden voyage was driving it from the loading docks to my designated spot on the show floor. AutoRama has been a tradition of mine for many years, the heritage of the show along with people make it an awesome event," smiled Frank.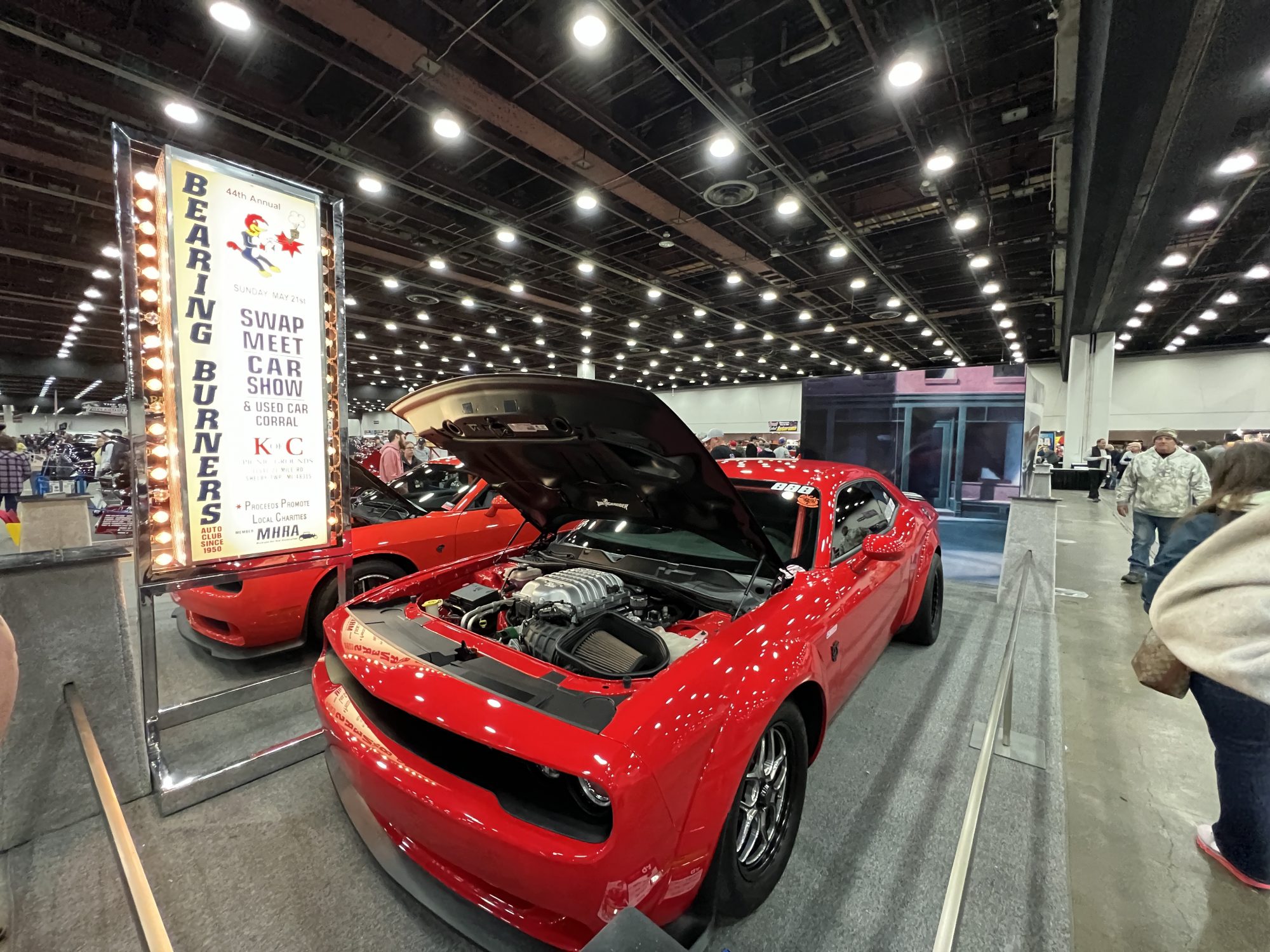 Here's just a small example of the cool Mopar vehicles and some of their owners that we spotted at the 2023 Detroit AutoRama.
Comments
Comments