Never-Ending Love
3 years ago Gallery Owners + Clubs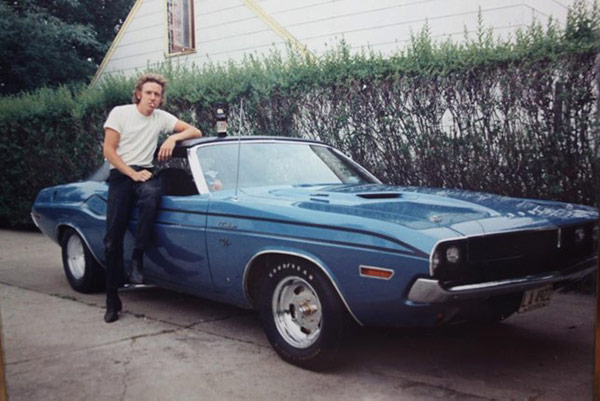 We have moments in our life that we never forget and will cherish forever. Oftentimes, they include a loved one that was a major part of our lives. For Rich Schmidt, fighting in the jungles of Vietnam in the late 1960s, it was about survival. It was a turbulent time in American history. An ongoing war that had no end in sight taking place thousands of miles away while the massive unrest happening at home was testing the basic foundation this nation was founded on. What kept Rich going during these dark times was the letters from a young lady named Kittie that he'd never met. She was a friend of Rich's cousin. His cousin was worried about him and had asked Kittie to correspond with Rich to cheer him up. After reading her letters, Richard was starting to have feelings for Kittie despite the fact they had never met. Richard wanted to meet this woman whose letters kept him sane in the darkest period of his young life. Unfortunately, Richard would have to complete his tour in S.E. Asia before heading back home to Chicago.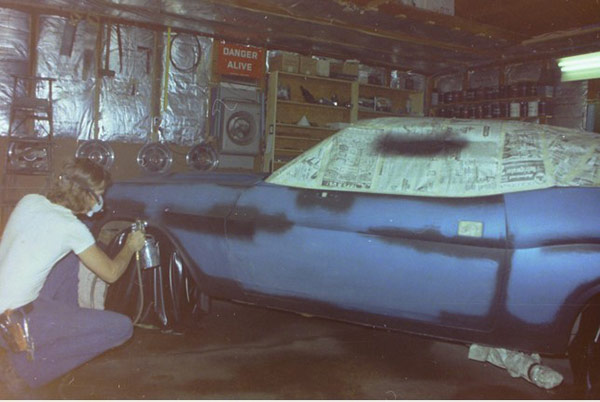 After serving his country with honor and distinction, Rich left the army in 1969 and finally got to meet Kittie. The two instantly hit it off and it was love at first sight. The two got married in August of that year and thus began their life together. By March of 1970, Rich had turned 25 and Kittie suggested they go out and get a brand-new car to celebrate Rich's birthday. He had been eyeballing the new Challenger that made its debut back in the fall of 1969. It was Dodge's contender in the highly competitive Pony Car market that was dominated by the Mustang and Camaro. Kittie only had one demand; she wanted a convertible since she had been driving a 1963 Chevy drop top ever since her and Richard began dating. So, the two hopped in their 1968 Charger and headed over to Elmhurst Dodge in Elmhurst, Illinois, and ordered a brand-new 1970 Challenger R/T convertible. The Schmidts went through the option list together and ordered the Challenger R/T in B5 Blue with a black convertible top. The standard 383 Magnum V8 with 335 horsepower and optional four-speed transmission provided Kittie and Richard plenty of fun for their daily driving duties. The interior of the Challenger R/T had the Rallye instrument cluster and full-length console along with other cool amenities and comforts.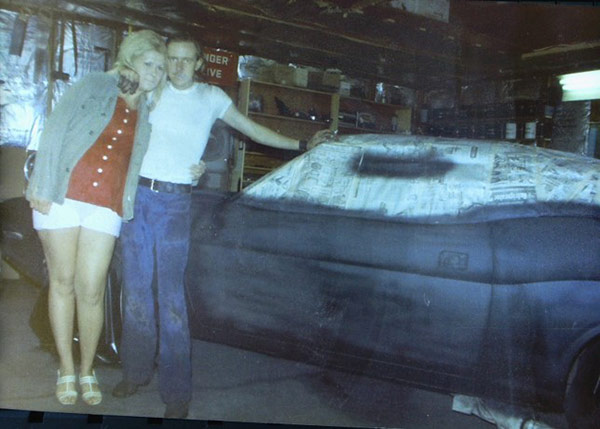 The Challenger R/T arrived at the dealer in May of 1970 and soon Kittie and Rich left Chicago headed for some major road trips that included a much-needed vacation to Daytona Beach. Later that year, they headed up to Minnesota on a surprise visit to one of Rich's army buddies on his wedding day. As with many new cars of that era, the Schmidts' Challenger R/T was not without issues as it left them stranded on the Kennedy Expressway in Chicago when the car was just a few months old due to a fuel line issue. That didn't stop them from driving their big-block E-body daily up until 1976 and racking up over 27,000 miles, which included going through harsh Windy City winters. But before it got parked, Rich was feeling ambitious around 1974 and stripped the body down to bare metal and repainted the Challenger R/T to Steel City Gray in his garage as Mother Nature had wreaked havoc on the factory B5 Blue enamel paint. Like many gearheads, Rich always enjoyed doing modifications to the Challenger R/T that included aftermarket wheels, tires and minor engine mods.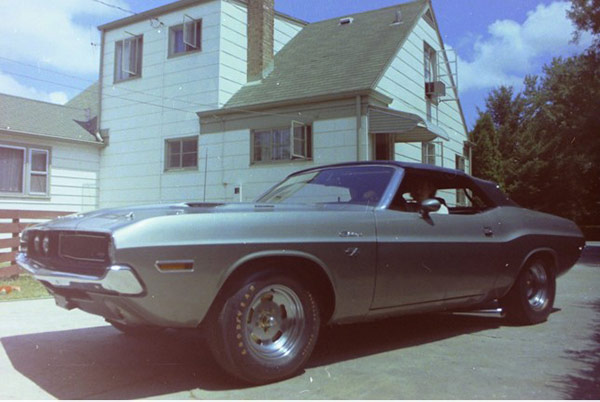 Like many of us in the hobby, me included, priorities changed, including family, career and other life-changing events. The Challenger R/T got parked in a garage and slept for 40 years without moving, but it was Rich's dream to get the car back on the road. It was, after all, the car he and Kittie spent their youth in. The Challenger R/T was more than steel, rubber, oil and gas to Rich, it was a part of his and Kittie's life together. It was Kittie who bought the car for Rich on his 25th birthday and it became part of their family. Unfortunately, Kittie passed away from cancer in 2013 and it devastated the family. Rich then made it his mission to get the Challenger R/T Convertible out of the garage and back on the road. To achieve this, it needed a complete restoration from top to bottom and front to back. Time can take its toll on many things, especially 50-year-old muscle cars and it can be a very daunting task to get them restored and show-worthy.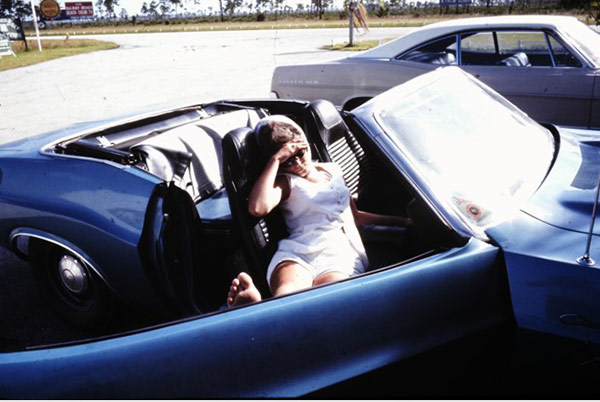 The restoration process kicked off in 2014 and Rich enlisted the help of Custom Classics Auto Body and Restoration in Island Lake, Illinois. The Challenger R/T was completely torn down and the year-long process began. The old Steel City Gray paint Rich applied in his twenties was removed and a fresh coat of B5 Blue was sprayed on the body panels. Wanting to upgrade the look of the car, Rich had the guys at Custom Classics install a T/A rear spoiler, R/T hood and Bumble Bee stripes, and upsized the wheels to aftermarket 17-inch Mopar® style Rallye wheels. The 383 Magnum also got a shot of more horsepower with the installation of an Edelbrock hi-rise aluminum intake manifold, Quick Fuel 750 CFM carburetor, hotter camshaft, Mancini Racing billet rear seal and high-volume water pump, MSD ignition, TTI headers/exhaust system and much more. To take advantage of the increase in power, Rich had the guys install bigger diameter Hotchkis sway bars, four-wheel disc brakes, Bilstein shocks, and other updated suspension parts to make the Challenger R/T handle better. The whole "rectification" process only took one year and was completed in 2015.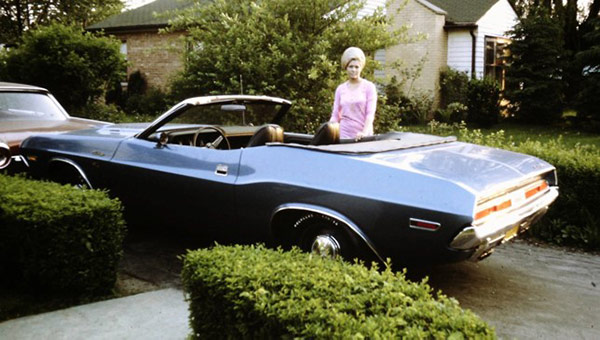 Since then, Rich as racked up 3,000 miles on his Challenger R/T going to car shows. It's sort of a tribute to his late wife, Kittie, and her memory will always be with Rich, especially when he turns the key and the 383 Magnum fires up and the Challenger R/T rolls down the road. We cannot think of a better way to honor and cherish the remembrance of someone we adored our whole life, a person who had always been there for us and remained at our side to the end.
It surely is a never-ending love.
Here are some cool pics of Rich's Challenger R/T Convertible after the "rectification."
Comments
Comments