A Precious and Powerful Plymouth
1 year ago Gallery Owners + Clubs
We keep finding owners that have hung on to their Mopar® vehicles since they were new. Each tale is similar yet different, just like their cars. John Bender from Linden, New Jersey, was fortunate never to let go of his precious 1967 Plymouth Satellite. But unlike some original owner vintage muscle cars we've featured in the past that lived only on the streets before getting tucked away in the garage, John's Plymouth has served many purposes over these 50-plus years. The retired fire captain and Navy vet who did two tours in Vietnam has been a drag racer and Mopar gearhead his whole adult life.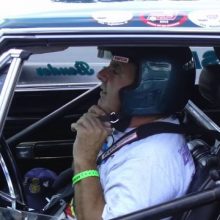 "I went to Island Dragway in New Jersey around 1964 and saw and heard a Max Wedge make a run. I was immediately hooked on drag racing and Mopars," said John. "At that time, I was racing my street car, a 1955 Plymouth in NHRA's Stock Eliminator class and it was classified in K/SA. My mother was not happy, she said drag racing is too dangerous, so I had to hide my trophies at my girlfriend's house," laughed John.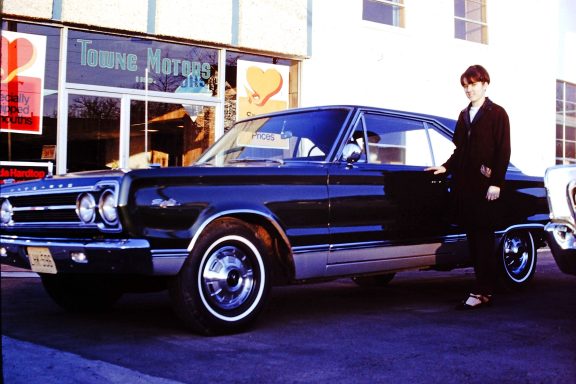 That girlfriend would play a major role in John's life in many ways over the next 52 years. Before Peggy said "yes" to a marriage proposal from John, she also said "yes" to a new 1967 Plymouth Satellite. "She knew a little about Mopars and wanted a GTX HEMI® but her dad and the salesman at the Chrysler/Plymouth dealership talked her out of it. They claimed it'd be 'too much car for a girl,'" said John. Peggy ended up ordering the Satellite with a 383-cubic-inch big-block V8, 727 TorqueFlite® automatic transmission and 8-3/4 rear end with 3.23 gears. Peggy admits and John agrees that they've always loved the looks of the 1967 Plymouth intermediates such as the Belvedere, Satellite and GTX models.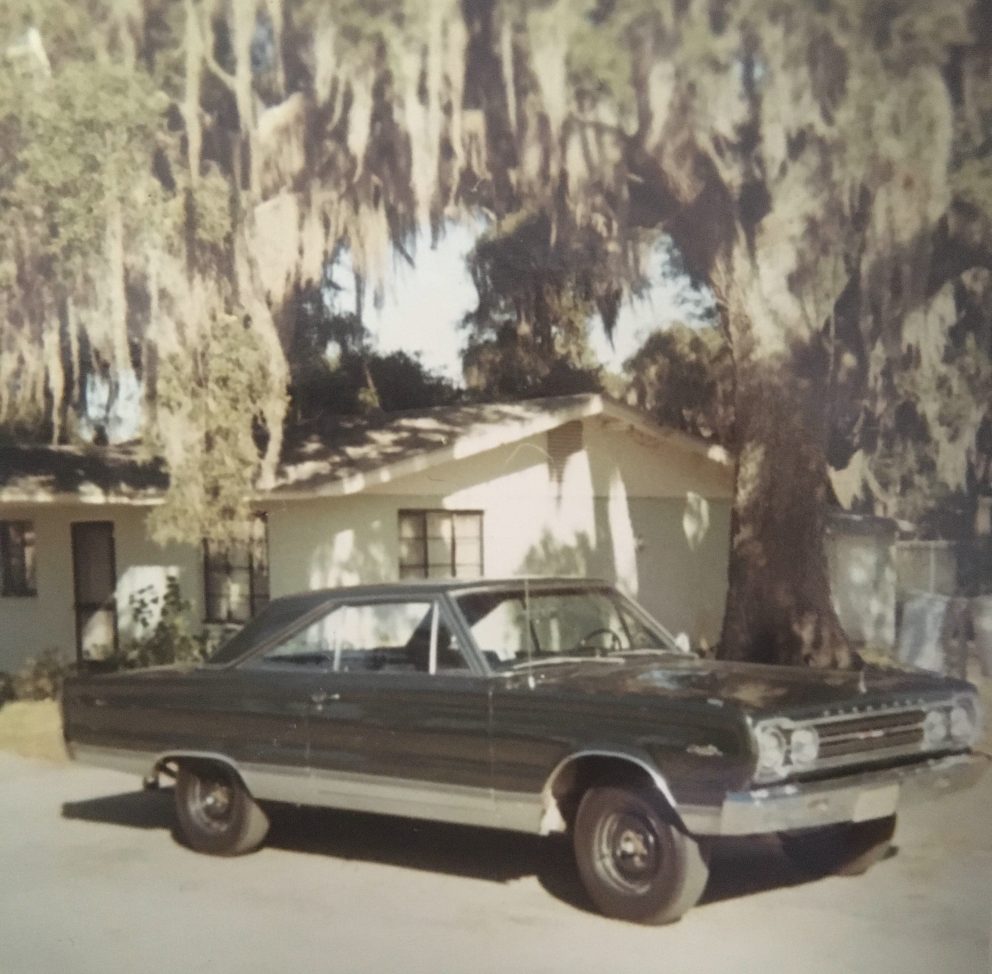 The first time John came home on leave from the Navy, he and Peggy got married and drove their Plymouth Satellite to Jacksonville, Florida, where John was stationed. The torque of the Satellite's 383 big-block effortlessly towed a U-Haul trailer packed with the newlyweds' belongings. Like most cars of that era, it wouldn't stay stock for too long. "We put Hooker fenderwell headers on the Satellite and were at Gainesville Dragway on their opening day, we even had our three-month-old daughter Diane with us," smiled John. "We also drag raced the Plymouth at an eighth-mile strip by Jacksonville and at Thunderbolt Dragway near Orange Park in Florida." John and Peggy got in the habit of looking for local drag strips anytime they were driving on vacation.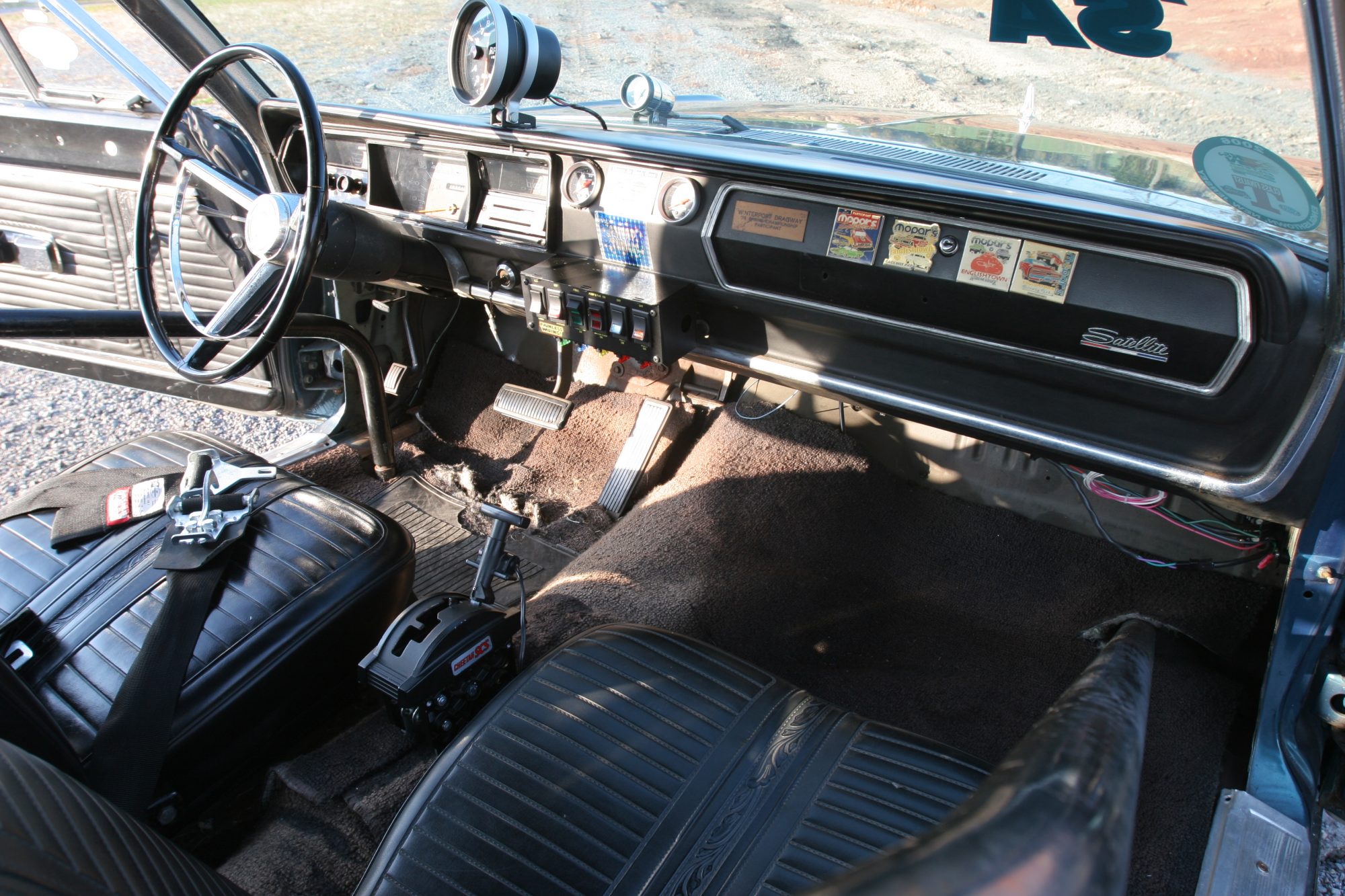 By the mid-1970s, John and Peggy unintentionally had to take their Plymouth Satellite off the street. "It became a full-time racecar in 1975 due to the modifications I made. Because of the headers, hot cam and race parts I bolted on the car, it would not pass the New Jersey motor vehicle inspection. Therefore, we went all in and raced the Satellite with its 383 in NHRA's Stock Eliminator class, but it just was not competitive. So, with the approval of the NHRA Division One Tech Director, we converted it to a GTX and built a 440," said John.
With a blueprinted 440 under the hood, John's Mopar vehicle runs consistent high 10-second ETs in the E/SA class where his Plymouth faces a myriad of competitors in 1960s classic muscle cars such as 396 Camaros, 390 powered Mustangs, and even a few 340 small block Dodge Darts and Challengers that happen to fall in the same class. John gave us some of the engine details that motivate his Plymouth. "The 440 has been built by Bub Whitaker at Burtonsville Machine for the last several years. It uses a Bullet Racing camshaft, MSD ignition and a Carter AFB 3755 built by John Shaul. The trans and torque converter are from longtime Mopar Super Stock racer Frank Lupo. The rear differential is still the original factory 8-3/4 style, but with internal updates like a 4.89 Pro Gear and spool. The best ET is 10.77 seconds at 121 mph."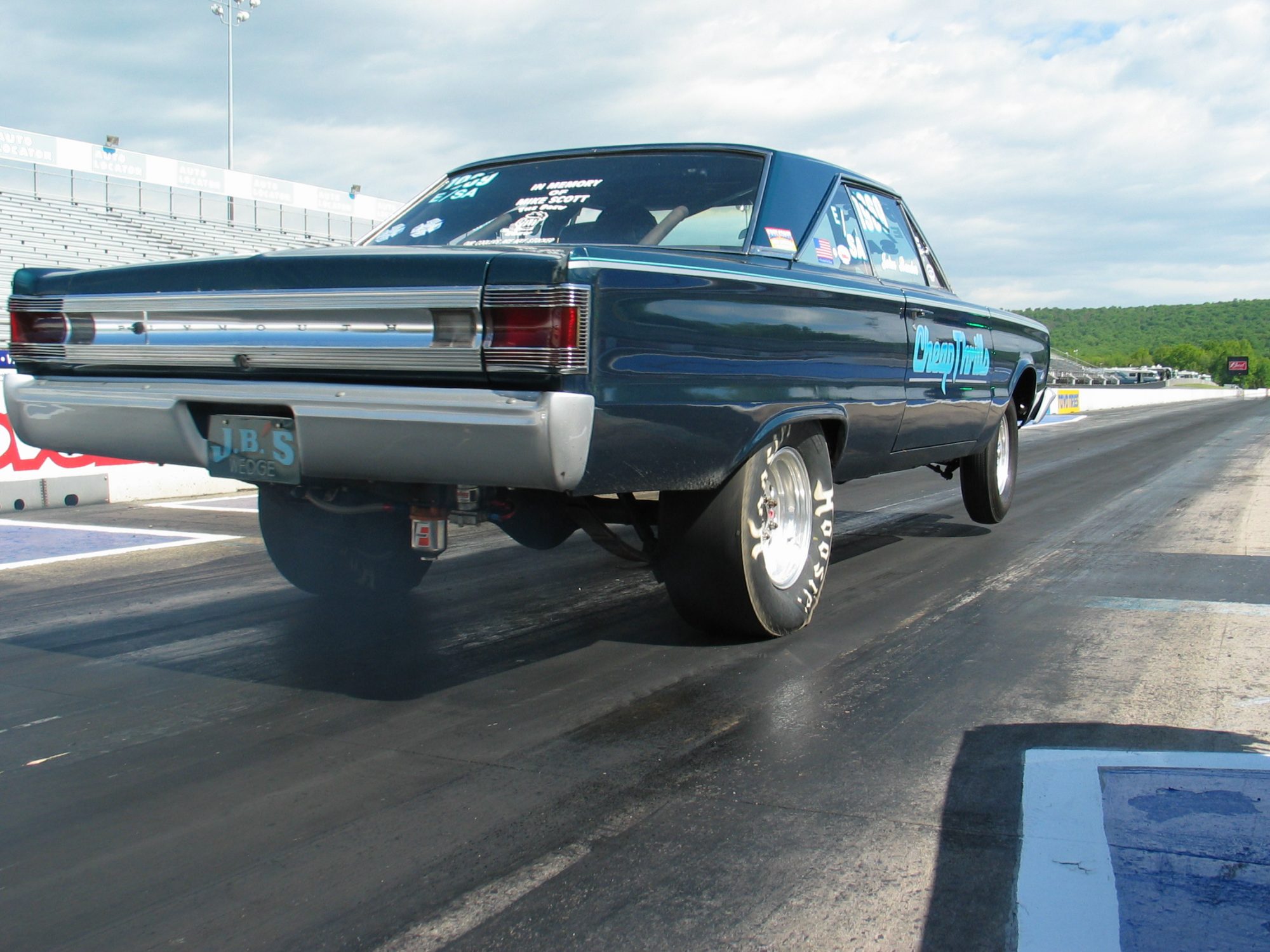 Stock Eliminator is one of the toughest NHRA Sportsman classes, but John's Mopar vehicle is still competitive. With the E/SA index currently at 11.70, this 440-powered Plymouth can run seven to eight tenths of a second under that. There are future plans to freshen the big-block engine and 727 trans but that takes money and since he's retired, John needs to keep it within his modest budget. Racing is not cheap, regardless of what class you're competing and with what type of car. The "Cheap Thrills" moniker painted on the doors of John's Plymouth are a bit of a misnomer.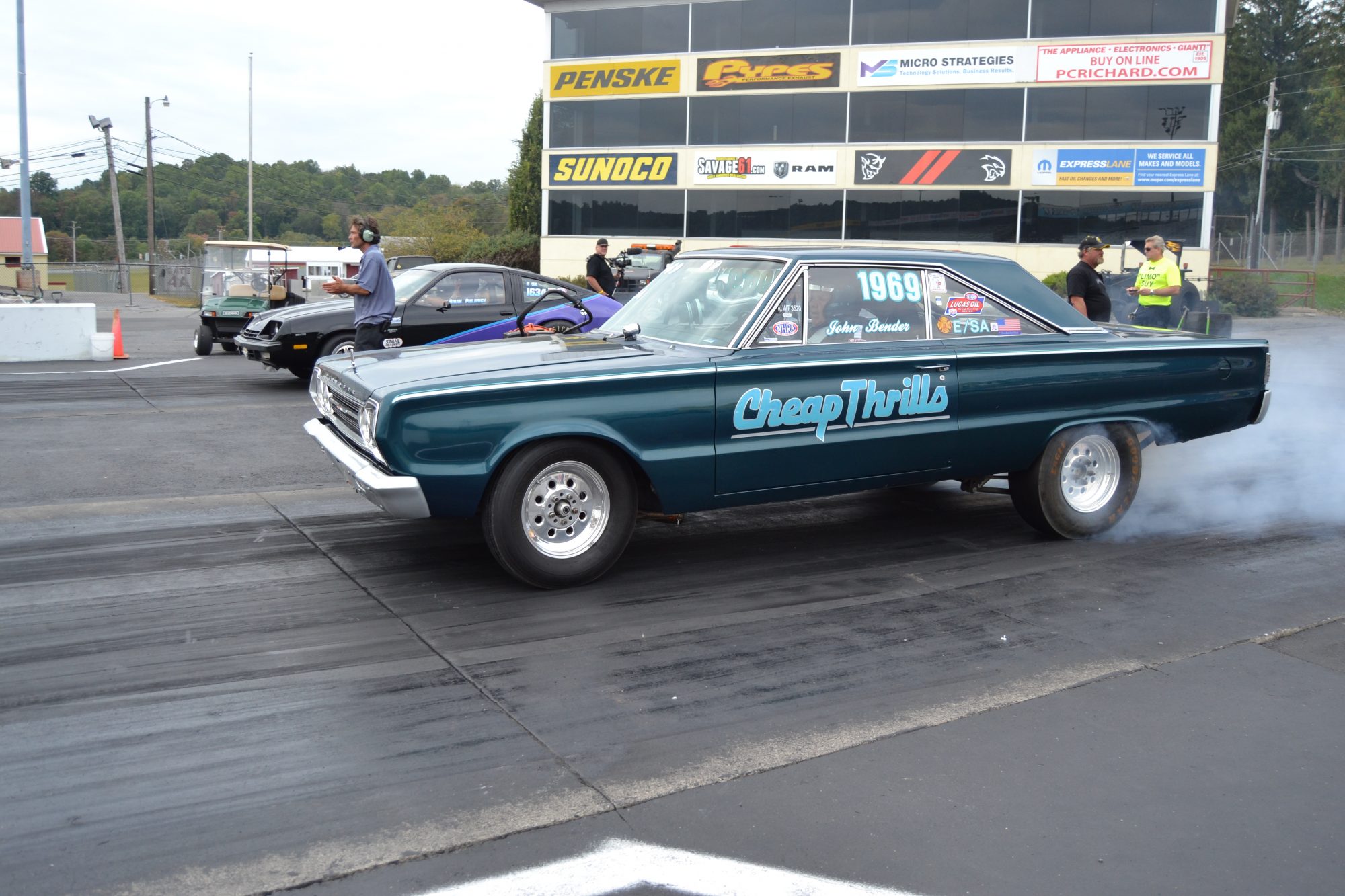 Over the past few decades, John has raced his Mopar vehicle at over 20 NHRA national events and 50-plus divisional races. John came close to bagging an NHRA win with his Plymouth, but victory has still eluded him. John was victorious in the Stock/Super Stock combo during the 2000 Mopar Atlantic Nationals. His racing days are not over and John still dreams about owning one or two more iconic Mopar HEMI engine- powered racecars like a 1965 Plymouth Belvedere A990 Super Stocker or a 1967 Plymouth RO23 Belvedere.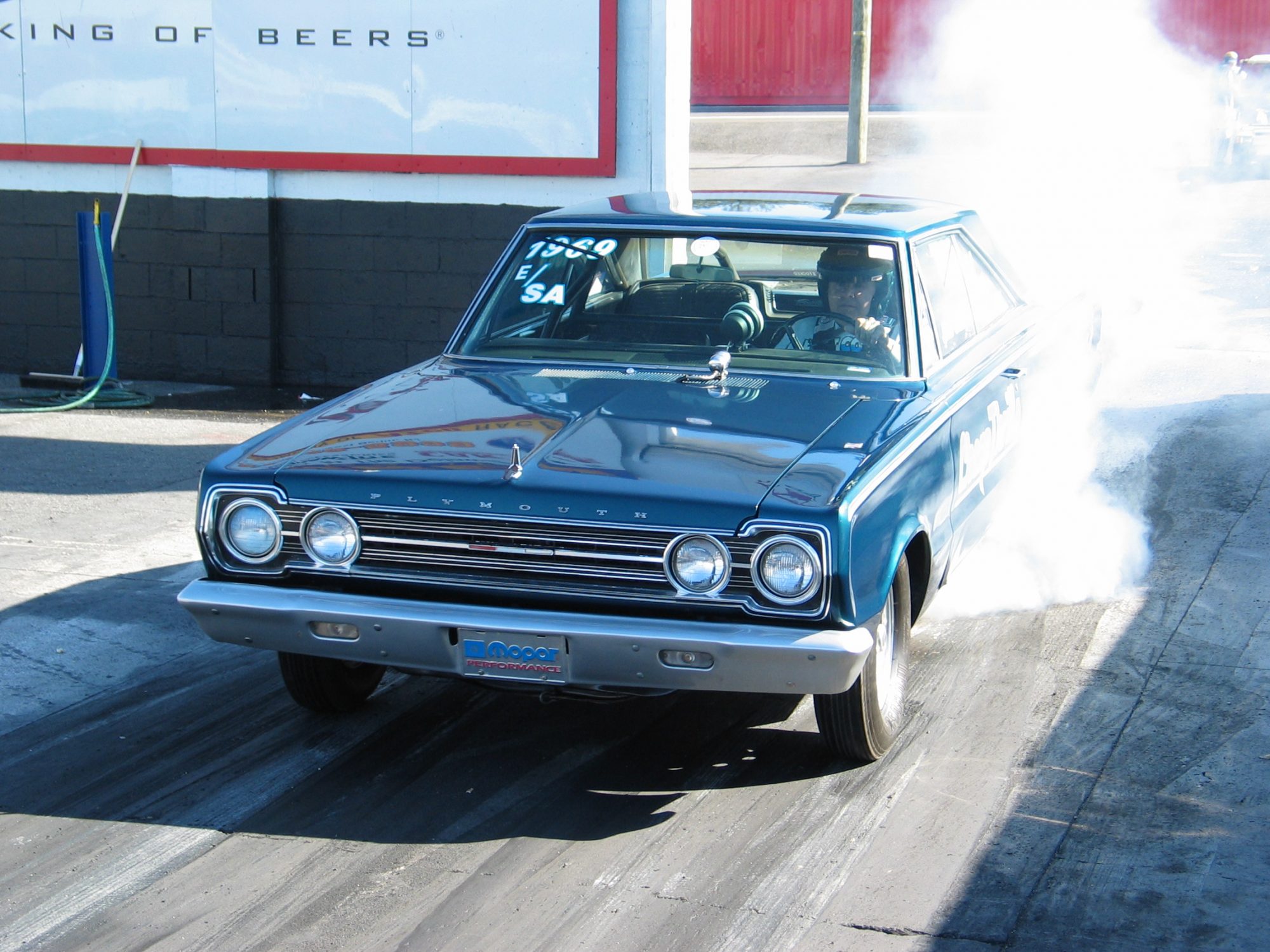 For John, family, Mopar vehicles and racing have been a major part of his life. He's been married to his wife Peggy for over five decades and they've raised two wonderful daughters. Both Peggy and Diane have piloted John's Mopar vehicle down the drag strip more than once. John's other daughter, Lori, is married to a great guy who just happens to own a body shop that applied the custom paint to the Plymouth.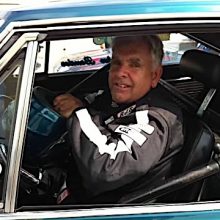 John's biggest influence when he was growing up might have been his grandfather who taught him how to fish and hunt, and his mother for teaching him right from wrong. But his biggest sponsors and cheerleading squad have been his wife Peggy and daughters Diane and Lori. Diane owns a Camaro that she competes with and her husband, Evan Smith, is also a drag racer and an acknowledged "Mustang Guy"; both he and Diane have helped John with his Mopar vehicle numerous times at the strip. John's daughter and son-in-law might be polar opposites when it comes to the cars they race, but they're still family and share the same love and passion for drag racing as John.
And that's what the car and race hobby is all about.
Here are more pics of John's 1967 Plymouth Satellite that he's hung on to for over 50 years!
Comments
Comments