Powershifting Through the Years with Mopar® Living Legend Herb McCandless – Part 3
2 years ago Gallery Heritage
In Part 1 and Part 2 of Powershifting Through the Years with Mopar® Living Legend Herb McCandless, we chronicled the racing achievements of "Mr. 4 Speed" (a moniker he earned in the 1960s) and the fast Mopar vehicles he wheeled to countless victories and records. As the world began to change in the early to mid-1970s, so did drag racing. As the automakers slowly backed away from their involvement and sponsorships, it left diehard racers looking for funding to support their high-octane habits. For Herb, this meant change. For better or worse, he was a racer and was determined to use his skills and passions during this uncharted time in his racing career. He and other Pro Stock drivers dabbled in the United States Racing Team (USRT), an organization created to promote professional motorsports athletes to non-automotive consumer product firms for potential sponsor partnerships. While the USRT was ahead of its time, it never gained any traction, but it provided a place to race for Herb and others. At least he did not have to fill his Demon's ballast box with lead to adhere to unfair NHRA weight handicaps imposed on HEMI® engine-powered Pro Stockers during the 1970s. The USRT rules were more consistent for their Pro Stock competitors and Herb's Demon was very competitive. Unfortunately, the USRT had dissolved in two short years and its racers returned to the NHRA, AHRA and IHRA ranks. But by 1974, an opportunity was waiting for Herb just past the finish line.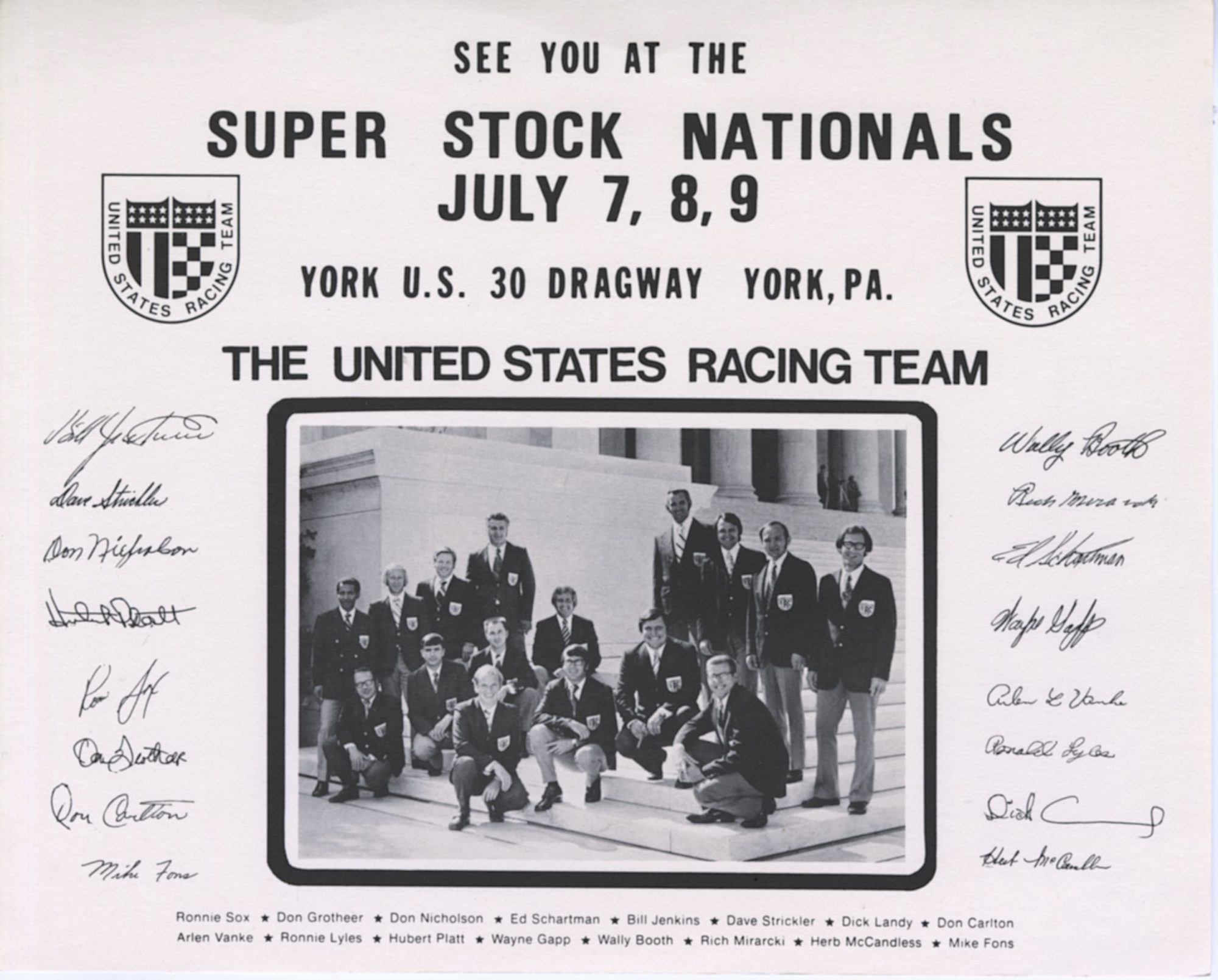 During these times, Ford and GM viewed "performance" as a dirty word. They virtually had no interest in supporting enthusiasts and grassroots drag racers. Chrysler took the opposite approach and launched their revolutionary and innovative Direct Connection Program in 1974. Direct Connection encompasses parts specifically designed and engineered for Chrysler vehicles. But it's much more than go-fast parts for Mopar engines, transmissions and things like that. Direct Connection also provides reams of technical data to Chrysler racers. Herb saw this golden opportunity and pounced on it. Originally, only select franchised Chrysler/Plymouth and Dodge dealers could be part of the Direct Connection Program. Herb and fellow racer John Livingston formed a partnership with Central Chrysler-Plymouth in Burlington, North Carolina, and became a Direct Connection dealer.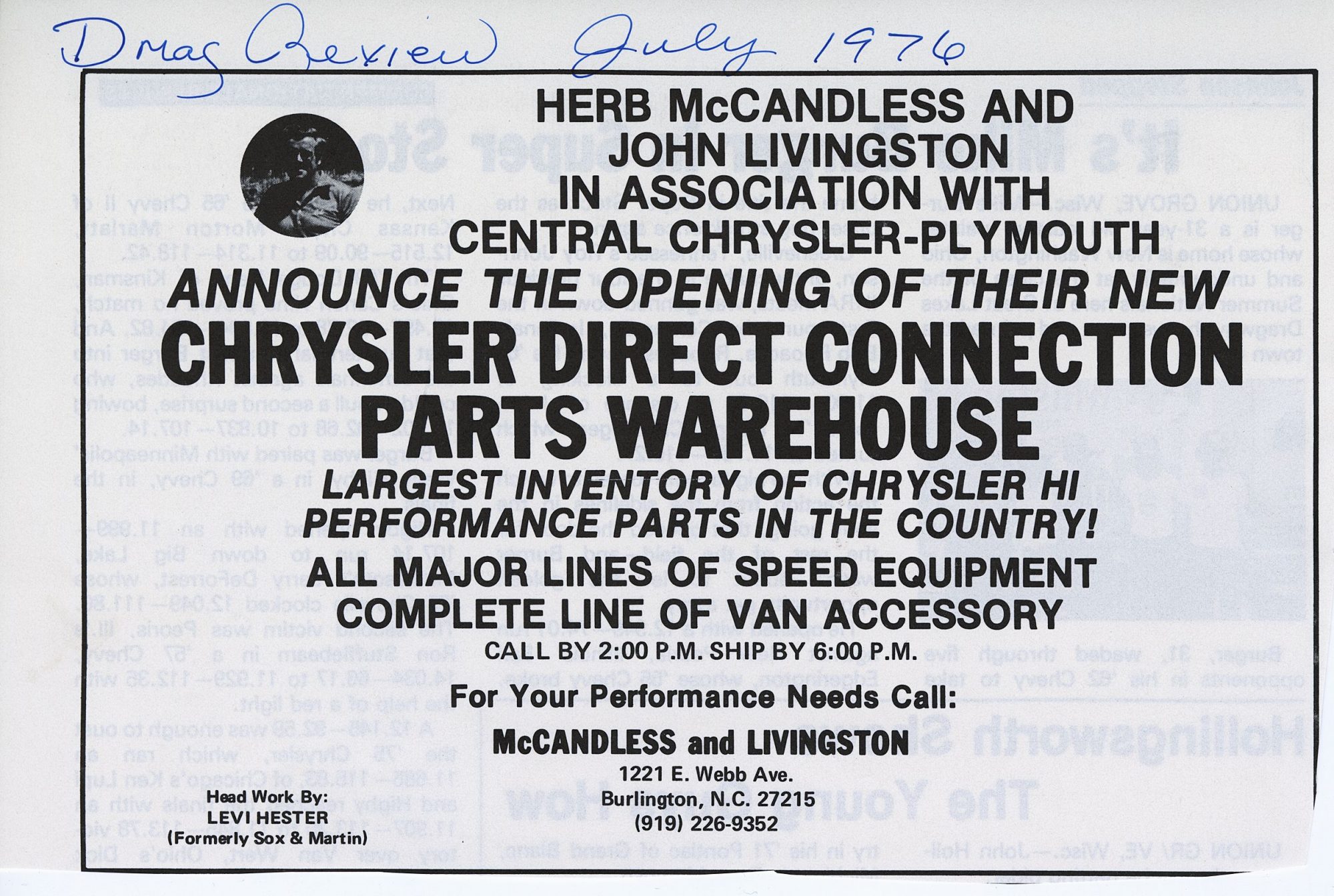 "You had to be a car-selling dealer originally to be a DC (Direct Connection) dealer. They finally smartened up and I got my own DC (Direct Connection) deal around 1976. Some of the dealers weren't aggressive with the program. Since I was doing a good job and Chrysler knew that because of the volume part going through the Chrysler dealer. Eventually, I went out on my own and became a Direct Connection Warehouse Distributor. I eventually became a one-stop shop for all things Mopar and called it McCandless Performance," said Herb. But Herb was much more than a performance parts distributor, he actually would be called upon to test the Direct Connection products he was selling.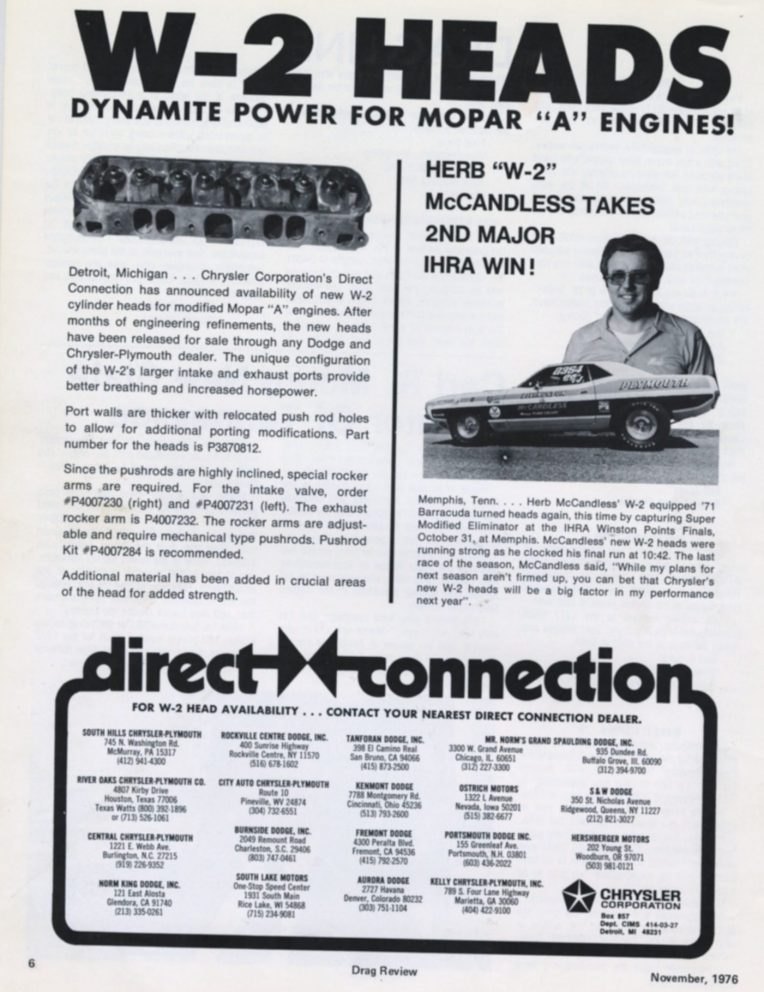 Direct Connection was constantly developing and testing new parts, and this included a focus on the Chrysler small block V8 program. The 426 HEMI engine, albeit still competitive in many classes, was very expensive to build due to core parts like blocks and cylinder heads becoming harder to find. And since NASCAR had basically banned the HEMI engine all together by the mid-1970s, it made more sense for Direct Connection to take a parallel path with its high-performance parts development for Mopar's affordable and durable small blocks. "By this time Dick Maxwell, who was in Product Planning and the Race Group, was leading the new Direct Connection initiative. He called me and said they were going to do a small block W2 cylinder head and asked if I'd put a car together and do some work with them," mentioned Herb. "They sent me everything to put the car together so I began to build a 1971 'Cuda to do the test work. I made hundreds of test runs between Milan Dragway up in Michigan and the actual NHRA and IHRA races I competed at. It wasn't uncommon for me to make 20-30 runs on a test day. I was there two to three times a month testing for two to three days at a time, typically Tuesday through Thursday. I know I did 28 runs in one day for Holley in developing their intake manifold for the Mopar W2 heads. Heck, I don't think people realize the W2 head has been on the shelf since '69!"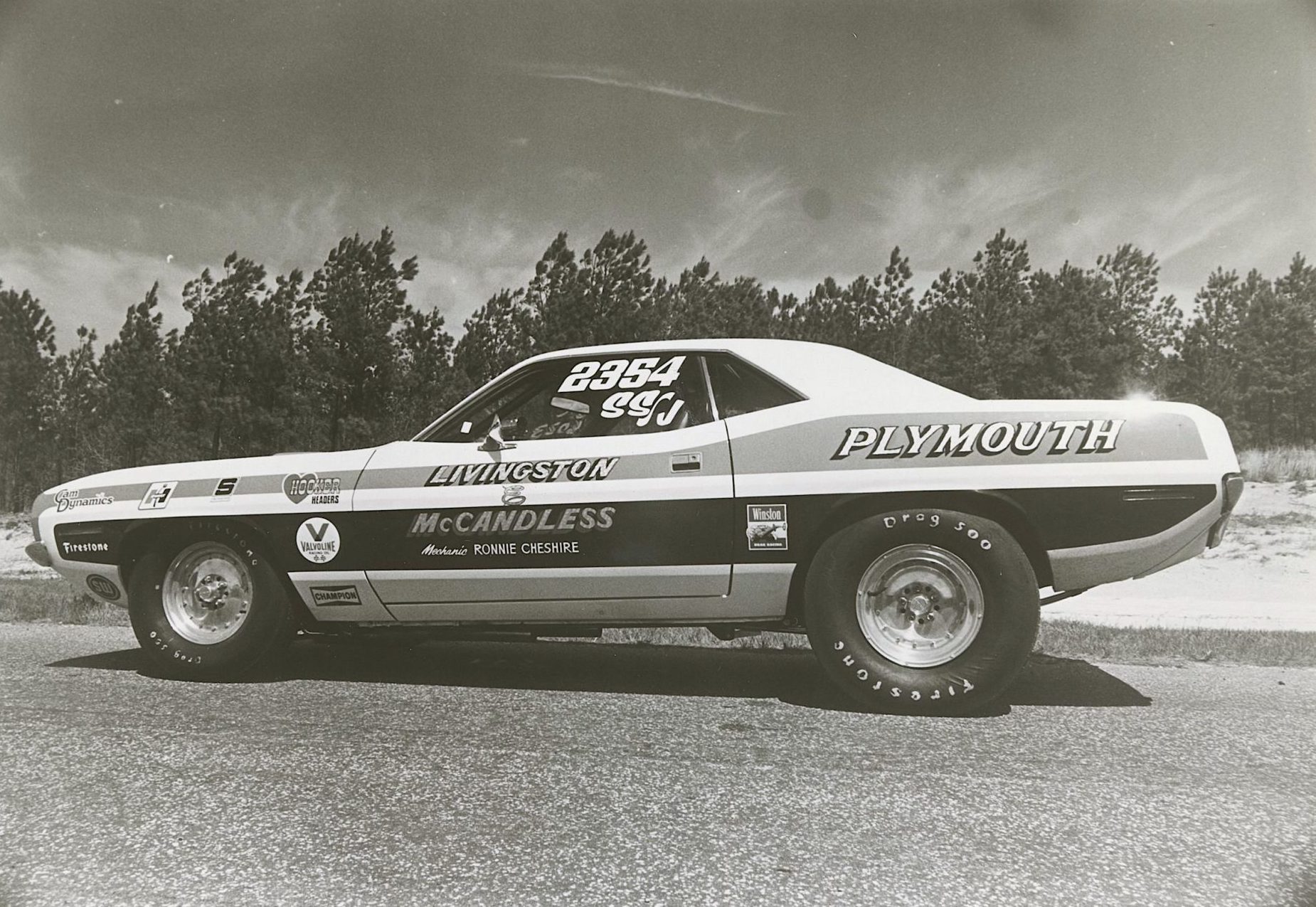 With many test sessions under Herb's belt, he provided tons of data to Chrysler engineers. Not only was Herb a consistent driver, but he also provided "seat of the pants" feedback to engineers that the onboard test equipment may not have captured. Herb recalls one of this many sessions: "At one test, we installed a Holley 1050 CFM carb on the engine. Nobody had ever put that big of a carburetor on a small block Mopar. It took us three days to get the thing down the track. Al Nichols (Chrysler engineer) was pulling his hair out. I got to Milan Dragway at 8 a.m. on a Tuesday and it took us until Thursday afternoon to make a full pass and put the car in high gear. Once we got it worked out, the car would just fly!"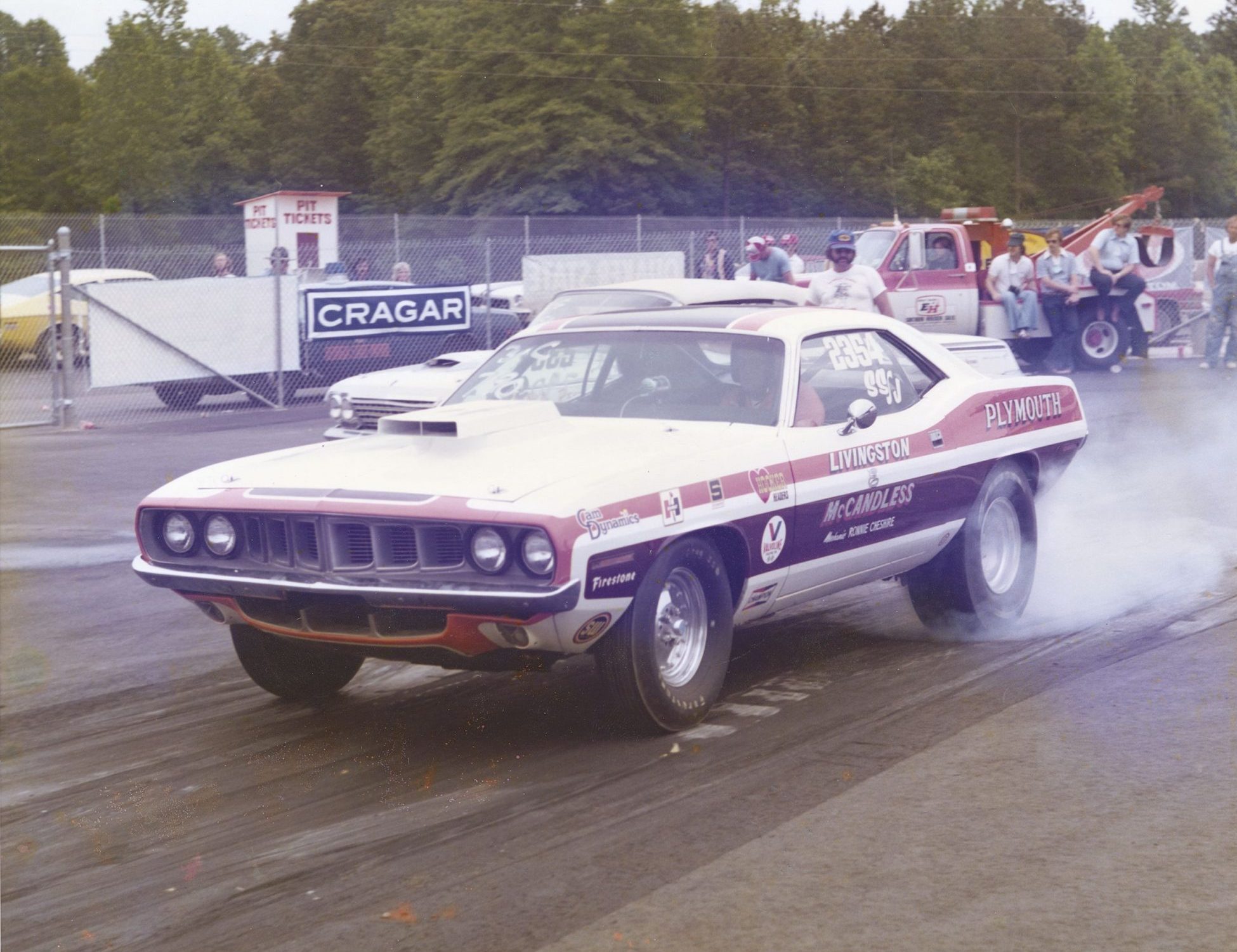 As the 1970s gave way to the 1980s, Chrysler's main focus became four-cylinder front-wheel cars and minivans. With budgets drying up and the Direct Connection test sessions now in the log books, Herb once again saw the changing times and adapted. "We took on more high-performance aftermarket parts suppliers to service our drag racing customers. We became the biggest Strange Engineering dealer in the country, stocking over 200 axles, which was unheard of at that time. We were also the biggest Turbo Action dealer and took on Mark Williams' product line to become one of their largest dealers," recalled Herb. "Regardless of what the corporation was building at the time, many people were still racing V8-powered, rear-wheel drive cars and they still needed those parts and needed them fast. The trick was having the inventory in stock, which we did. We were averaging five to six axle assemblies going out the door each day. It was our bread and butter. Secret to our success was easy: work hard, don't lie and treat people right. The rest works itself out."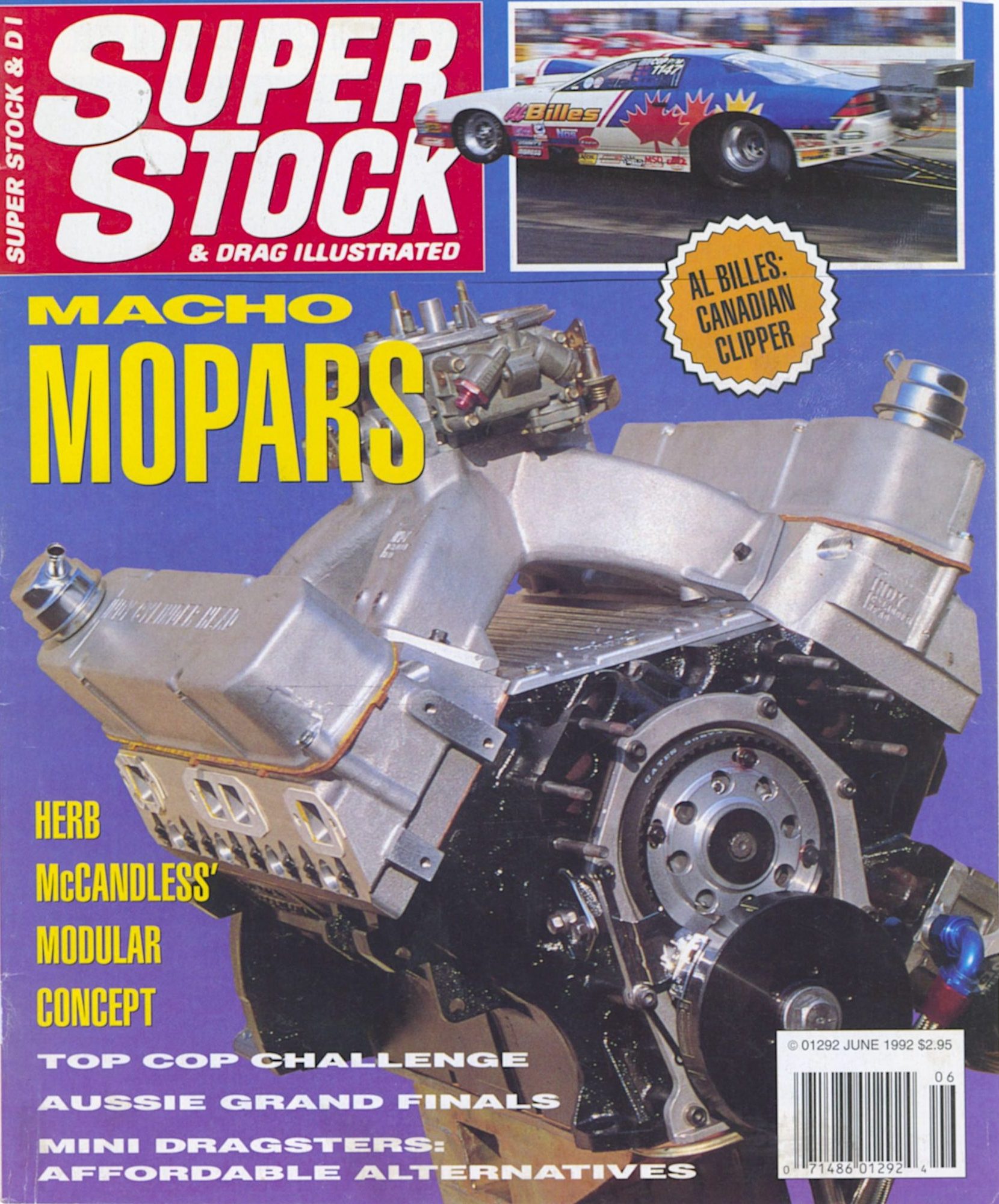 McCandless Performance also built many Mopar small and big block customer engines for street and strip applications. Herb also worked with all the major hot rod and enthusiast magazines on project cars throughout the 1980s and 1990s and did consulting work with Edelbrock on their new small block Mopar cylinder heads and intake manifolds. Even in his 70s, Herb has not slowed down his love of getting his hands dirty and modifying cars to make them quicker, faster, reliable and more fuel efficient. He was an early adopter of transplanting modern GEN III HEMI engines into vintage Mopar vehicles and has cranked out numerous swaps. "So far, we've done my 1961 Chrysler 300G, a 1961 Plymouth Belvedere, a 1970 Plymouth 'Cuda and finishing a 1960 Plymouth Station Wagon," smiled Herb. "There are a lot of people who don't like the fact that I've converted my rare '61 300G car to a modern platform. It actually happened by accident, as I had the 5.7 HEMI engine and realized it would bolt right in. It now has 87,000 miles on it and I've driven it all across the country getting 20 mile per gallon. The 300G's original 413 big block with its Long Ram would have gotten 10 miles per gallon. With the modern HEMI swap, it's quite the improvement and they're easy to install and maintenance free. Heck, I love working on cars and that is what I'll be doing till my dying day. Which isn't going to be for a long time, I need to live to 145 to finish all the projects up I want to do!"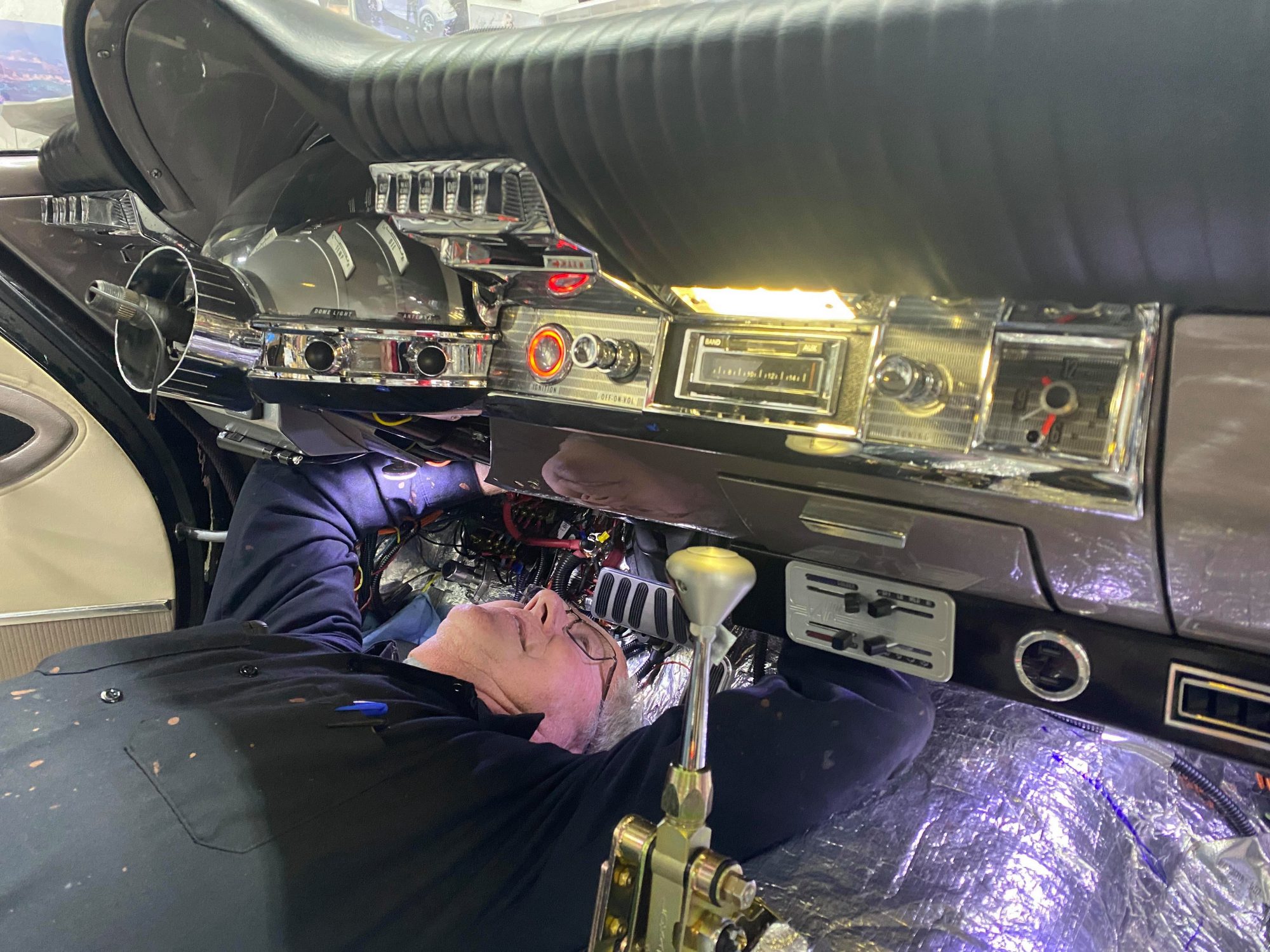 Despite working 12- to 14-hour days, and doing it six to seven days a week, Herb and his late wife Marie both raised their three sons and made sure to instill in them hardworking values. His oldest son, Herb Jr., carried on the tradition of racing fast Mopar vehicles and won an IHRA Super Stock World Championship. Herb has also made time to watch his grandkids grow from racing Jr. Dragsters to competing at big money bracket races in their Plymouth Volare station wagon. He couldn't be prouder of all his grandchildren.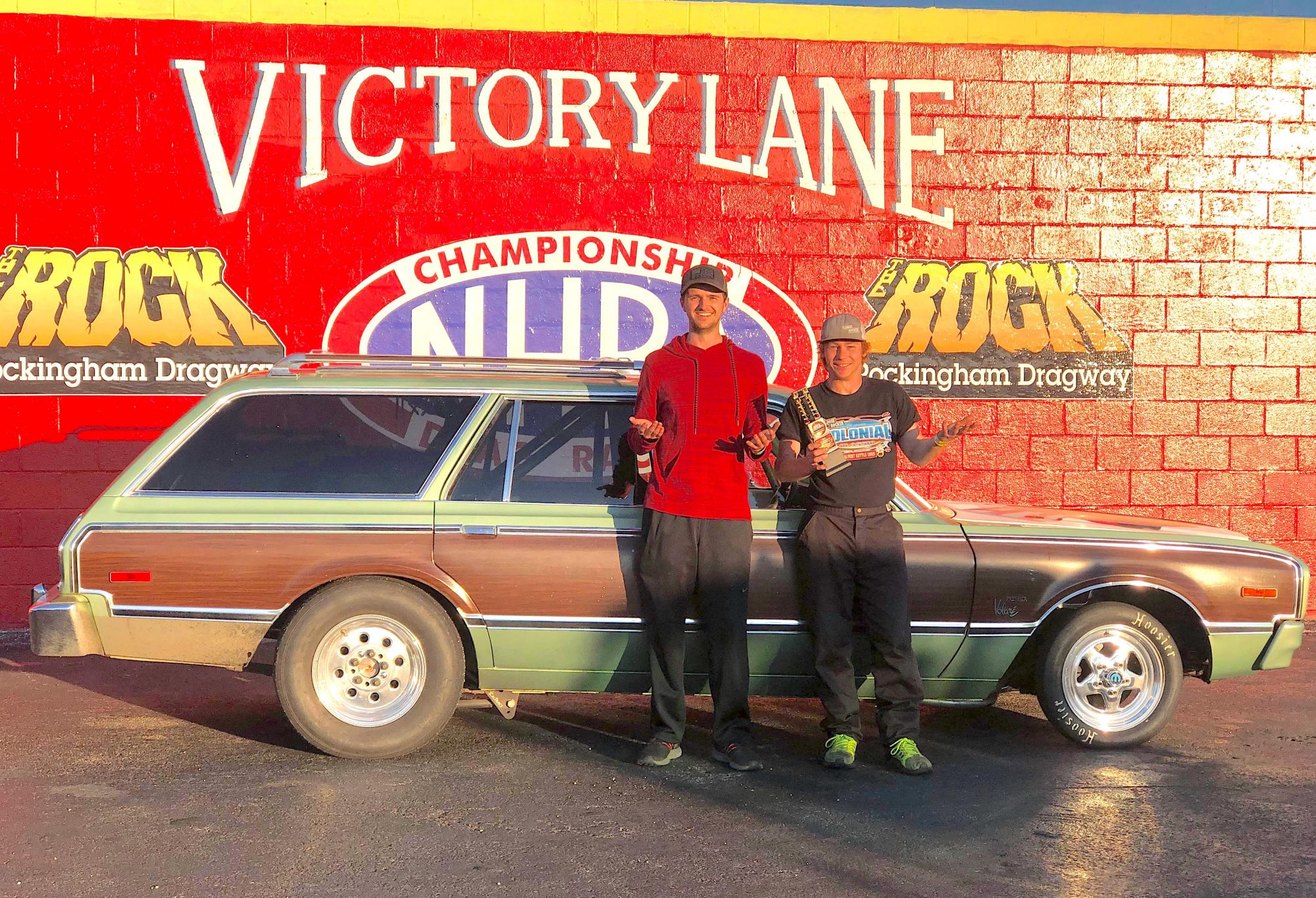 Herb's other two sons, David and Mike, are also very successful and have the "wide open throttle" spirit of their dad. While David runs a successful engineering business, Mike works on numerous business projects, including the McCandless Collection. This auto museum showcases the "Forward Look" era from 1955-1961 in which Chrysler cars led the industry for innovation and design. Mike has also rounded up many of his father's original old racecars to have them restored and preserved for future generations. "I could have never imagined all of this. Mike forged his own way outside of racing to become a successful business man," said an emotional Herb. "As he did well in business, he started to acquire cars, lots of cars. Then, he totally shocked me by hunting down my old racecars which we have on display. Right now, we have my original 1965 Plymouth A990, 1967 Plymouth RO Belvedere II, 1968 Super Stock HEMI Dart and my 1972 Demon Pro Stocker. He also went out and got the Sox & Martin factory HEMI 'Cuda that I raced in the AHRA GT-1 class. Mike's even working on a documentary about my racing career that will be out this spring."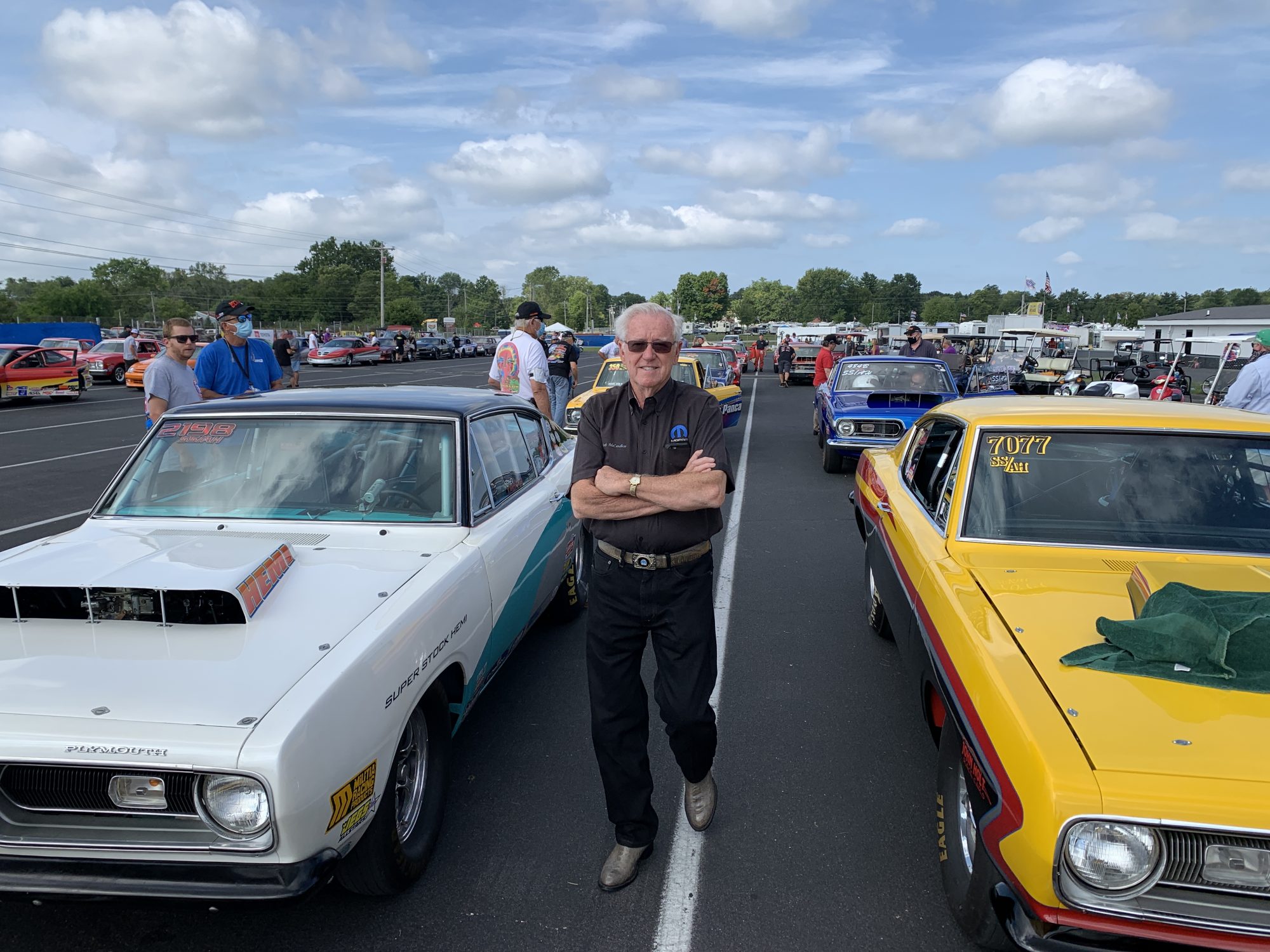 Herb's also been Dodge/Mopar's guest of honor every year during the Dodge HEMI Challenge held during the historic NHRA U.S. Nationals. He loves checking out how the 1968 Super Stock HEMI Barracudas and Darts have evolved over the past 50 years while sharing stories with the racers that run these machines today. It's been a long journey for Herb and he continues to look forward while not forgetting his distinguished past. Herb represents an era in which one's word meant everything and a handshake was good enough. He never forget his humble roots and the people along the way that got him where he is. "I wouldn't be where I am without Chrysler and I would not have obtained the things I have now if it wasn't for them. Loyalty matters and I will be driving a Mopar till the day I die."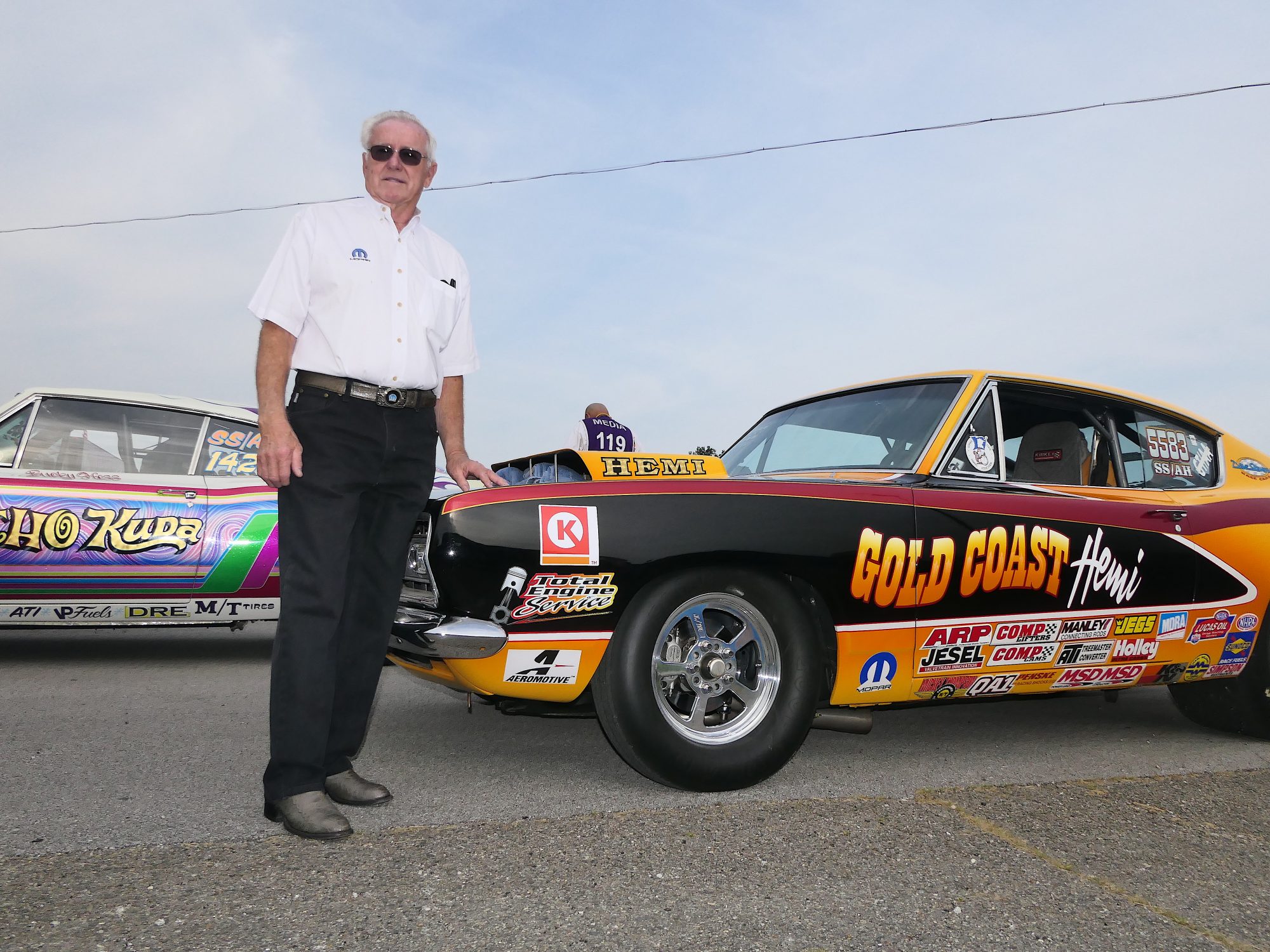 We've got more images of Herb McCandless's rare and fast Mopar vehicles for you to check out.
Comments
Comments