Tripp Carter's Drag Pak Flies the Coop
2 years ago Gallery Owners + Clubs
Tripp Carter loves fast cars. This 57-year-old from Memphis has amassed quite a stable of machines, whose combined horsepower could move mountains. Tripp is an avid drag racer who's made more passes down the drag strip than he can recall. He's known as "Chicken Man" by friends and fellow competitors, but not because he's scared of going fast. Far from it. His seven-second Cobra Jet Mustang would get the attention of most hardcore drivers. He chose that name, appropriately, because he owns Gus's World Famous Fried Chicken. With 31 locations in 14 states, and a slew of well-deserved "Best of" awards, there's a good chance you've dined there a time or two. Tripp wears the "Chicken Man" moniker loud and proud on the doors of his Mustang, and now it's also on his 2021 Dodge Challenger Mopar® Drag Pak.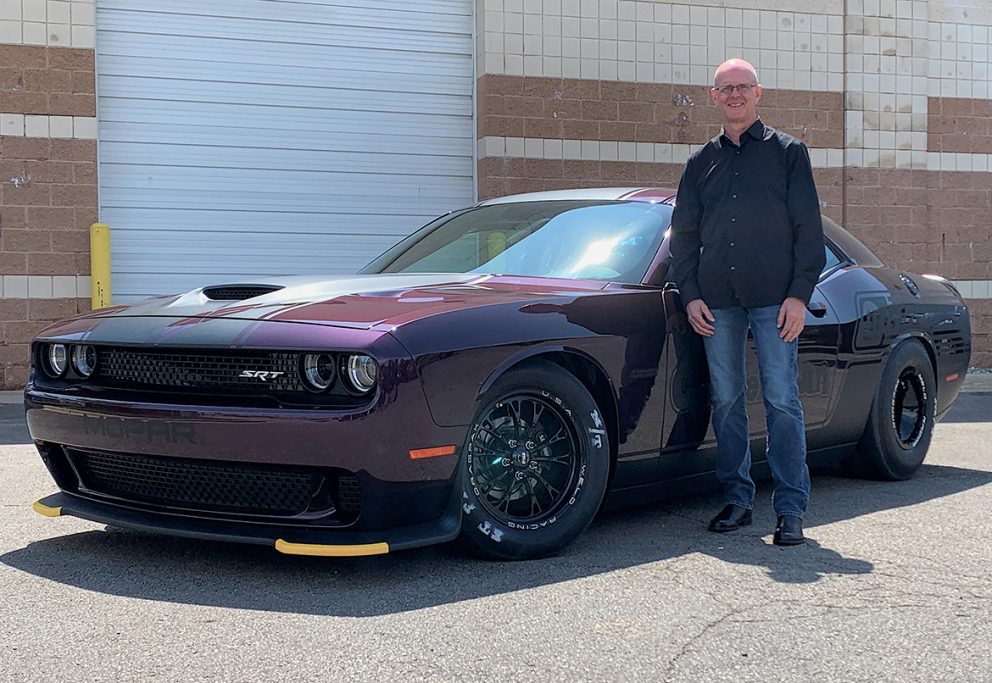 At an early age, his father took him to the now defunct Lakeland International Raceway Drag Strip located just outside of Memphis. Tripp was immediately drawn to the sights, sounds and smell of high-octane fuel and burning rubber. By high school, he bought a 1970 Chevelle SS with money he earned cutting grass. While studying sales and marketing at Memphis State College and dreaming about being an investment banker, Tripp sold the Chevelle SS and bought a pair 1970 Buick GS machines that kept his car passion going while hitting the books. After graduation, he began bracket racing a Buick Grand National and began hitting some NMCA events to try out his driving and tuning skills. He had various sales jobs and by the time he was 30, he had opened a successful nightclub in Memphis inspired by a night out in New Orleans with friends. His career has led him in many different directions over the decades, but his love for muscle cars and fast tracks has always remained constant.
Knowing that all work and no play is no way to live, Tripp got serious about drag racing and wanted to step up his game. He studied the categories that piqued his interest and put his entrepreneurial skills to work before firmly jumping into both the NMCA Holley EFI Supercars and the highly competitive NHRA Factory Stock Showdown classes. For Tripp, this type of racing pulled at his passion for hammering down the quarter-mile. It represented the second coming of the factory horsepower wars that pitted COPO Camaros, Cobra Jet Mustangs and Challenger Drag Paks against one another in a heads-up, winner-takes-all competition.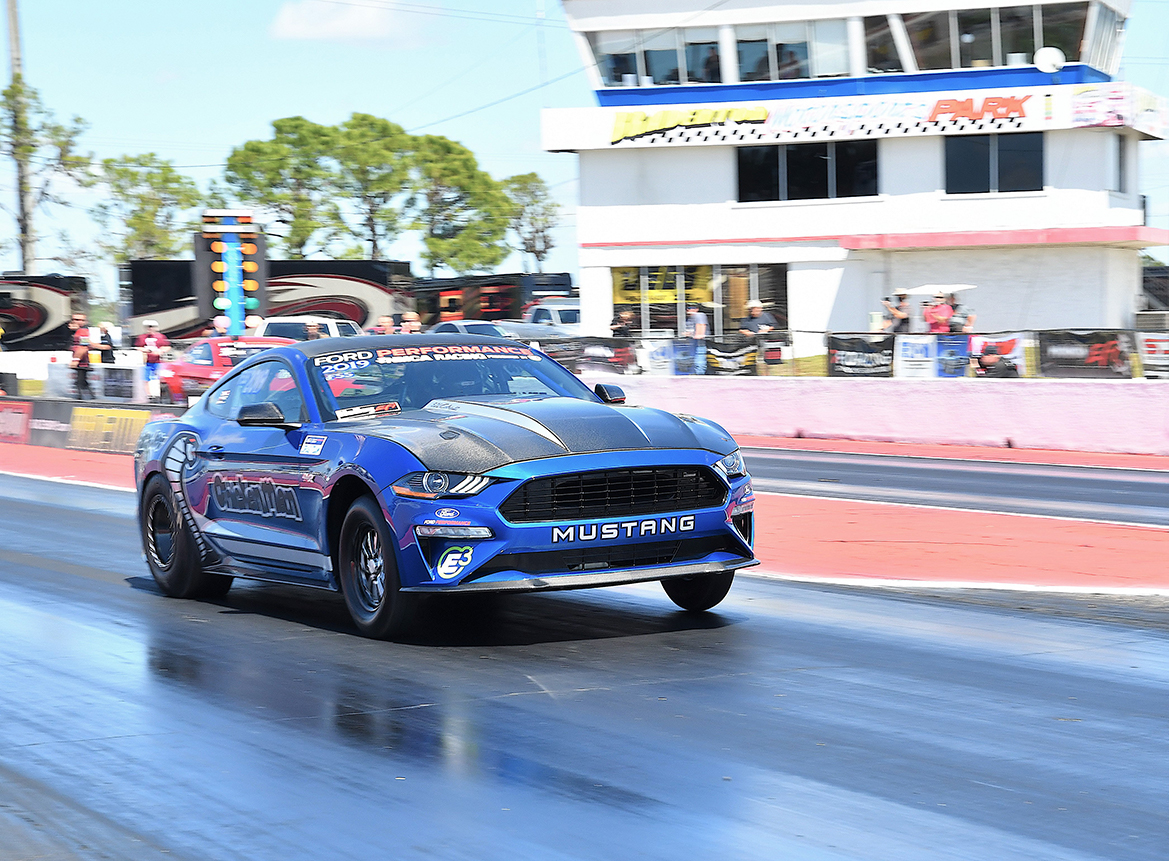 After attending the NMCA World Finals at Memphis International Raceway, Tripp met racer Randy Aikens and it really hooked his desire to race with these competitors. "At that point, I bought a 2016 Cobra Jet from a collector in Florida and began running it at various NMCA events around the country in the Factory Super Cars Class. It was at one of these races that I met Chuck Watson Sr. and Jr. and we struck up a conversation. We instantly bonded and became friends from that point on," smiled Tripp. Watson Racing took Tripp under their wing and showed him how to tune and set up to run a car in both the NMCA and NHRA classes. They built him a 2019 Cobra Jet Mustang that he's been very successful with, and their involvement in the 2021 Drag Pak program was a sure sign to Tripp that his friendship-fed racing success was about to grow.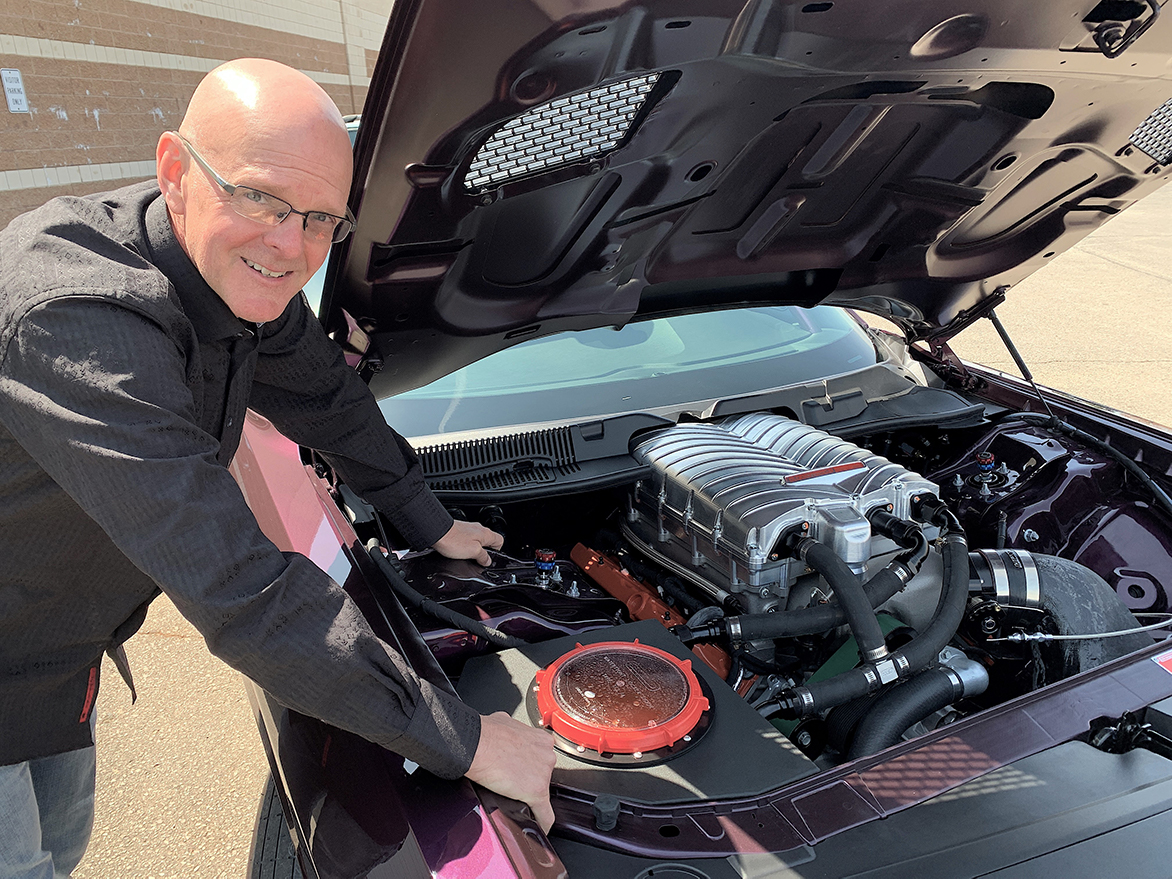 "I like cars and have a wide variety of cool and fast machines from different manufacturers, including a Go Mango Challenger SRT® Demon. When I saw Dodge was going to build 50 Drag Paks, I became very interested," said Tripp. "I didn't have an exact plan if I got one, but I really wanted one of these awesome racecars, so I reached out to my good racing friend Gardner Stone to see about getting one. The next thing I knew, I made the list!" exclaimed Tripp.
Tripp is a bold-statement-making kind of guy, so he chose Hellraisin with the black "Drag Pak" graphics package. "I've always liked vintage colors like Plum Crazy on the original Challengers and 'Cudas and since I like unique and vibrant colors, I wanted my Drag Pak to stand out," commented Tripp. "Everyone I've dealt with on this program has been super helpful and friendly and that further reinforced my decision to buy a Drag Pak," noted Tripp.
Now that Tripp has his Drag Pak, he's ready to begin testing to get it dialed-in to run in both the NMCA and NHRA series and go toe-to-toe with is old Cobra Jet stablemates. We can't wait to see Tripp's drag racing season unfold! Give 'em hell, Chicken Man.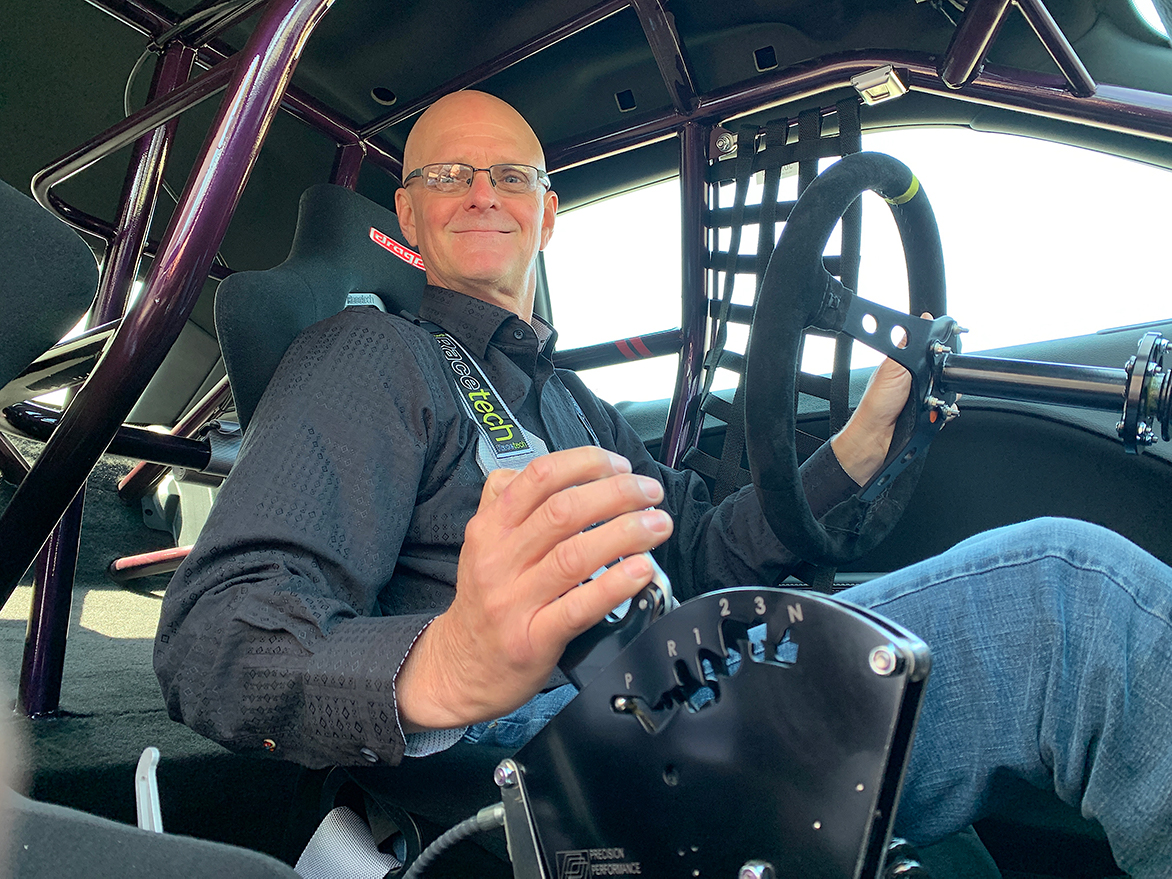 Comments
Comments