Passing Down the High-Performance Passion
1 year ago Gallery Owners + Clubs
Chris Costanza eats, drinks and breathes anything with a Mopar® engine. It's in his DNA, blood and soul. He's into small block, big block and HEMI® V8 engines, including the ones that roamed the earth decades ago and the current assortment of modern era engines that power the Dodge Challenger SRT® Demons and Charger SRT Hellcat Redeyes. How this 50-year-old father of two got this way is no mystery. When you're growing up in Southern California during the 1970s and your dad drives and races a HEMI 'Cuda and a 440 Magnum Challenger R/T, it will have an impact on you. Spending your youth at drag strips will also make a major dent in your memory banks. Not only did Chris' dad Louis have cool cars, but he was also good friends with legendary race engine builder Keith Black. It was Keith Black who took the already mythological 426 HEMI V8 engine and turned it into an animal that would dominate the Top Fuel and Funny Car classes for decades. Many famous Mopar racers like Don Garlits, Roland Leong, Don Prudhomme, Shirley Muldowney, Jim Dunn and others have shattered records and won championships powered by Keith Black HEMI engines. Keith Black also established the HEMI's reputation in the Unlimited and Offshore boat classes by creating a marine version of the legendary engine.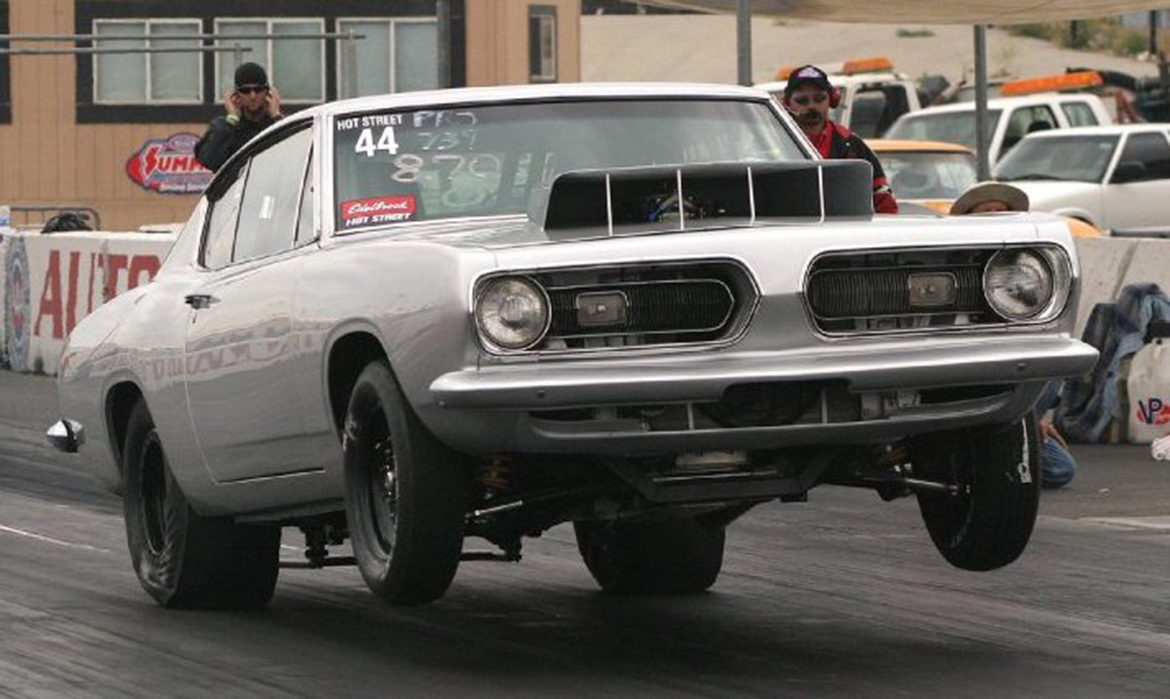 When Chris' father would visit Keith Black, Chris would go along to check out all the "cool" stuff that was in the shop. It was during one of these visits that Keith looked at Chris and said, "The only way to be successful is to work harder than anyone else." That left an indelible mark on him that he's carried throughout his life. When Chris turned 16, his father bought him a used but fairly solid Plymouth 'Cuda. Under the hood was a 340 small block engine, but Chris and Louis had an idea to undertake a father-and-son project to build an 11-second bracket car. Soon, a 440-cubic-inch big block would lend itself to the project, in which Louis showed Chris everything from proper tuning and suspension settings to the basics of drag racing. It's been decades, but Chris still remembers those times he spent with his father at the drag strip.
As the need for speed became firmly implanted in his brain, Chris wanted to go faster. The 'Cuda was sold and within eight hours, Chris had procured a super-clean 1968 Barracuda Fastback that had been owned by a little old lady and was thus clean and well cared for. It was the perfect car for Chris to use in order to step up his game. Out came the 318 and in went a 525-cubic-inch V8 engine with an aluminum Keith Black block. To handle all the power, the chassis was modified and prepared by Phil Mandella Racecars (PMR). On a 10.5-inch tire, the Barracuda went 8.40s at 160 mph and exceeded Chris' expectations on every level. As time went on and family, career and his boys took precedence, the stout Barracuda was sold so that Chris' sons could pursue their own brand of racing in the NHRA Jr. Dragster class.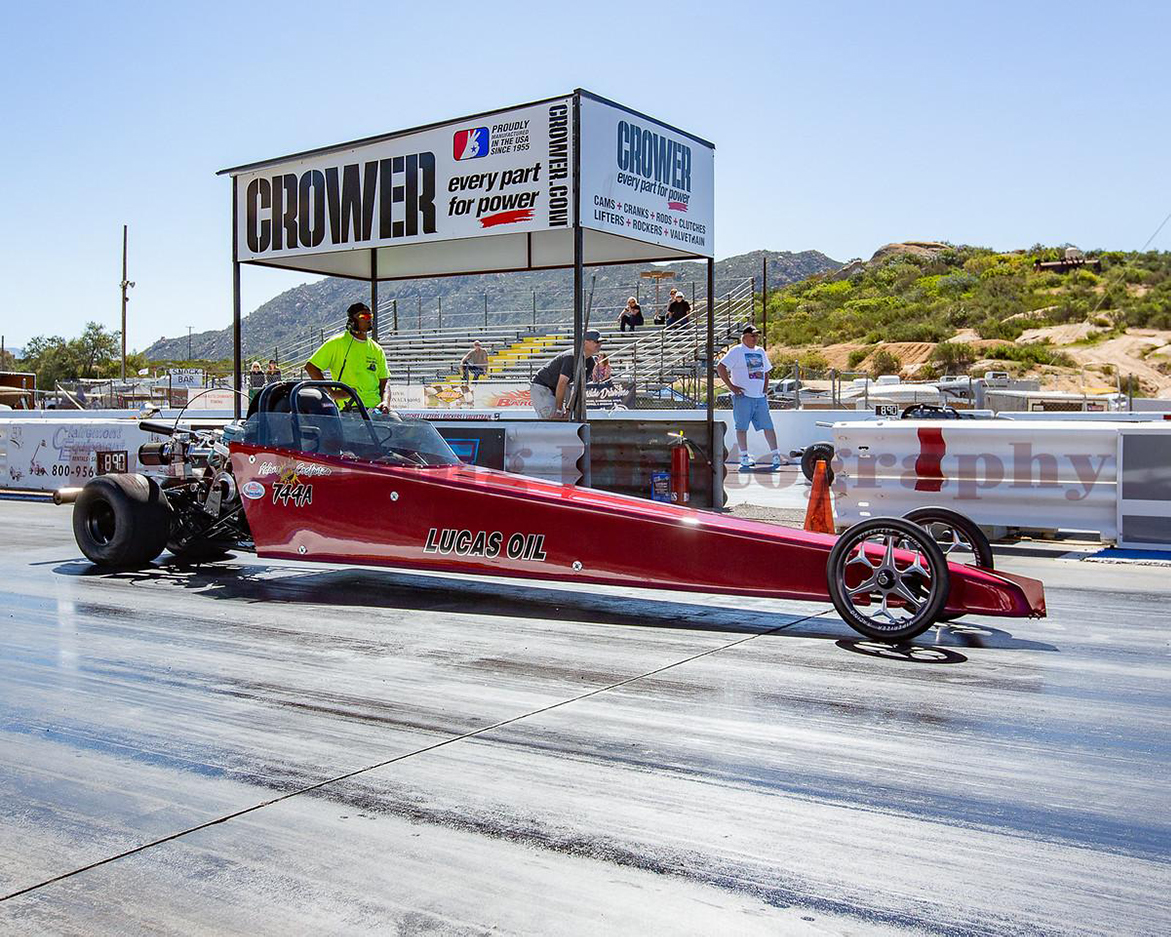 Just as his father had done, Chris set an example with his boys and passed his Mopar passion down to Adam (15) and Nicholas (13). Chris taught them how to work on and race-prep cars, as well as the importance of proper vehicle maintenance. While both boys enjoyed racing Jr. Dragsters, it was Adam who really gravitated to drag racing and wanted to go faster and build a drag car. "Both boys wanted to learn about working on fast cars and now that they're older, they've gotten more interested in drag racing," said Chris. "My son, Adam, began racing NHRA Divisional races at eight years old and won his first Wally. He even got a sponsorship from Lucas Oil! After six years of racing, Adam asked permission to start building his first 'big' car, so that we (father and son) can compete together in Hot Rod's Drag Week."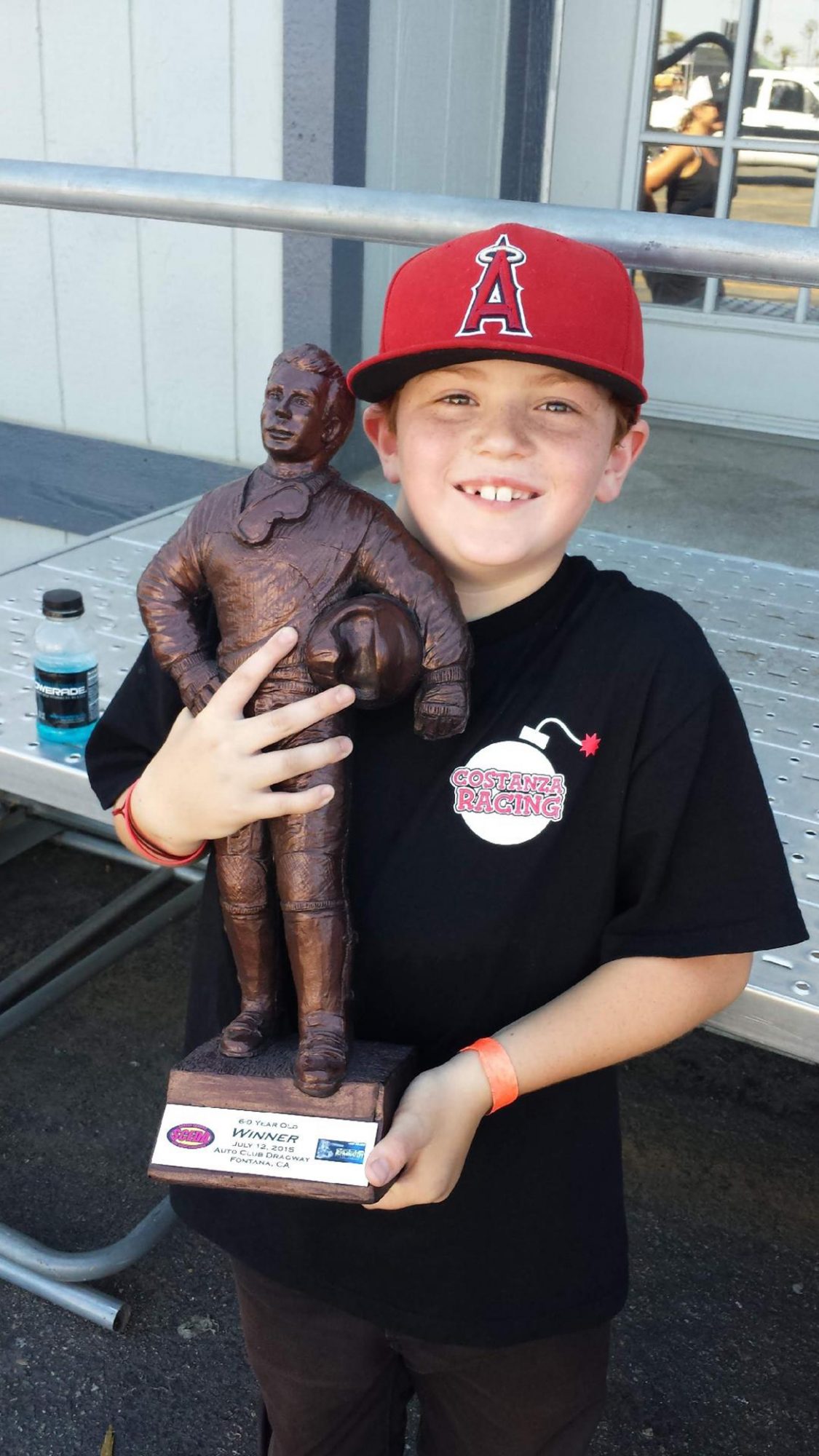 As can be the case with siblings, Nicholas now also wants to get into the act. "I have had friends from school come out to the track, who never heard of drag racing, and when they saw me race, they were shocked. They would tell me how lucky I am to be able to race. My parents have been great to me, in allowing me to pursue my passion for racing," smiled Adam.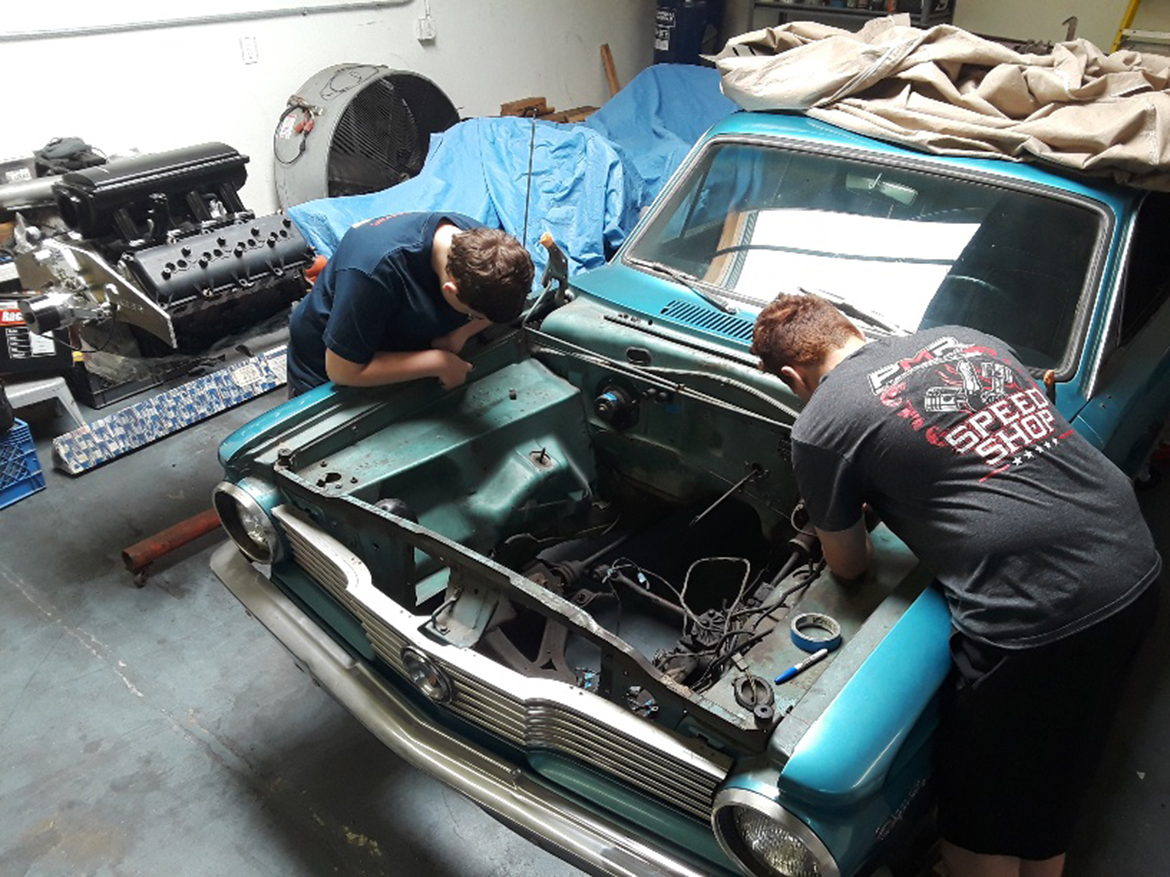 The car Chris has chosen to work on with his sons is a 1964 Plymouth Valiant Signet two-door. Like most vintage cars found in California, this example has benefitted from the southwest climate, and the old Mopar vehicle's sheet metal is intact. Powering the Valiant will be a modified GEN III 5.7L HEMI engine with 6.4L heads, providing more airflow. The internals will be all forged components to handle the increased horsepower coming from the twin 66MM precision Turbos, in turn bumping the horsepower north of 1,300. Not only will the HEMI engine get infused with more power, but the whole car will get an extreme makeover. "I approached my dad about possibly building this car together, and when I turn 16, I may be able to earn my way in to racing it," said Adam.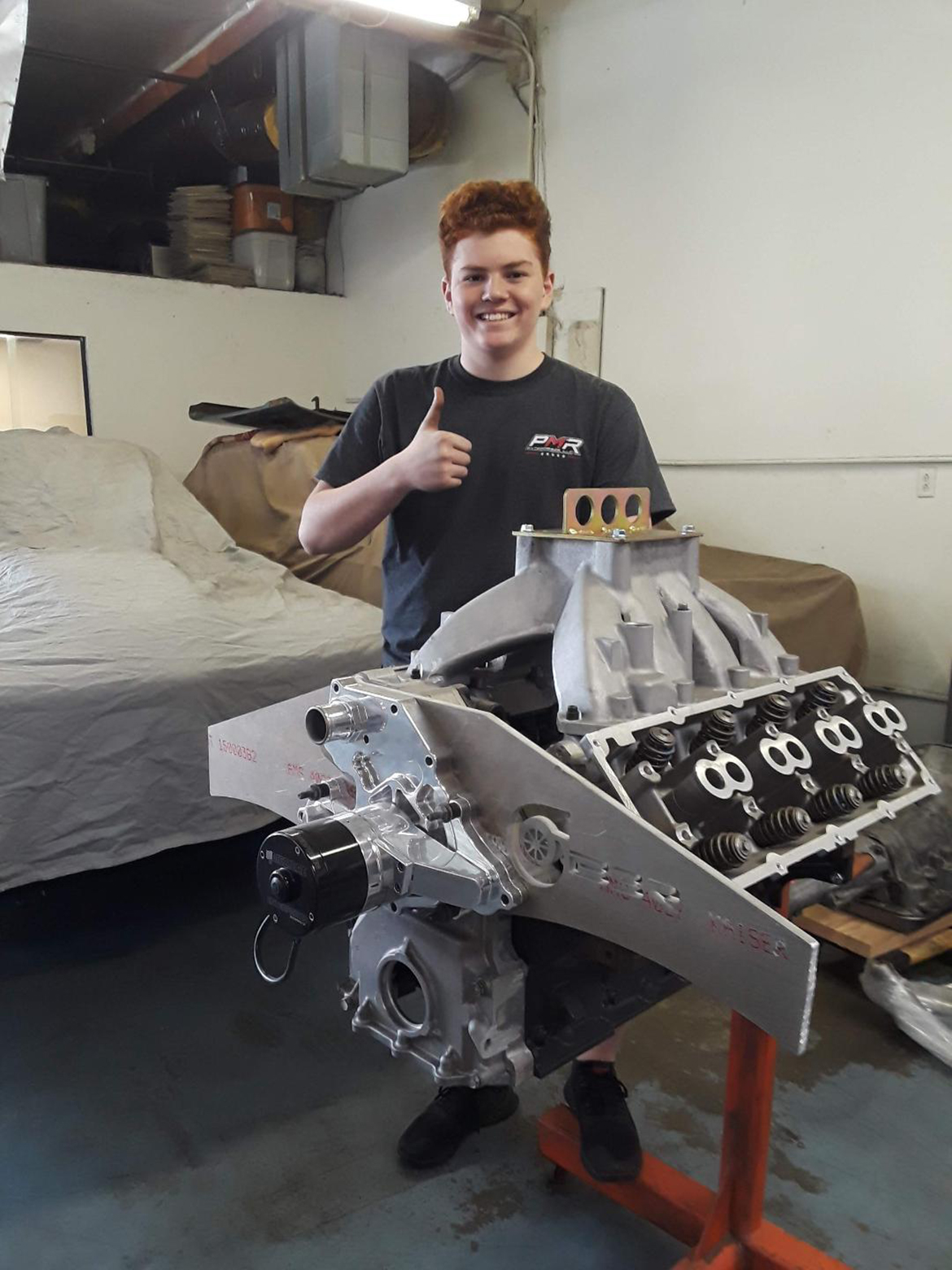 "My parents talked and said that as long as my grades were good, we could build the car," said Adam. "Our goal is to compete in Hot Rod Drag Week, and my dad and I feel that this will be a great build for those long drives in between tracks during the race."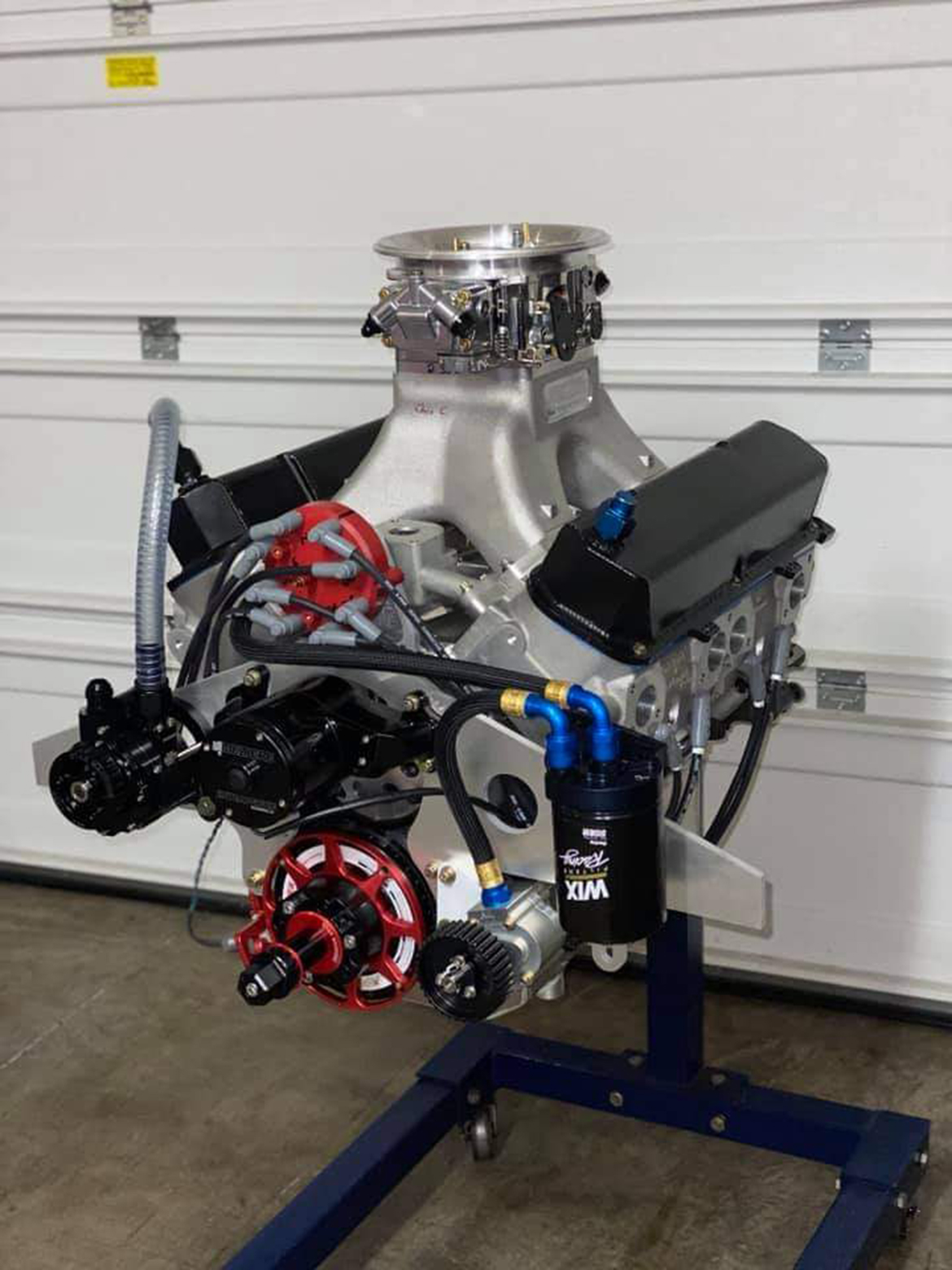 Chris is setting up the HEMI engine-powered Valiant to not only go fast in a straight line, but also perform well on long cross-country road trips. "We plan on driving the car on the long segments during Drag Week, and later, cruising it to the beach once we get back to Southern California," smiled Chris. With a goal of winning the class they're entered, the GEN III HEMI engine combination will be a very consistent and virtually maintenance-free. Chris also has another Valiant; this one is a 1965 model powered by a stroker small-block displacing 440 cubic inches and topped with Mopar Performance W8 cylinder heads. It's naturally aspirated and makes over 1,000 horsepower with a single four-barrel carburetor.
Earlier this year, Chris' father Louis passed away after battling a long illness. However, he did get to see his son and grandkids race. "I truly hope that my dad, who passed on the love of Mopars to me, and Keith Black are proudly smiling down upon me." While the relationship between a father and son can be rocky at times, almost like oil and water, the Costanza's have always shared a common interest. It's the thread that binds his family together. With his wife Shawna, who's been at his side for 21 years, and their two sons, racing has been a blessing. As Chris noted, "To be passing this passion on to my kids, is truly like a dream come true for me."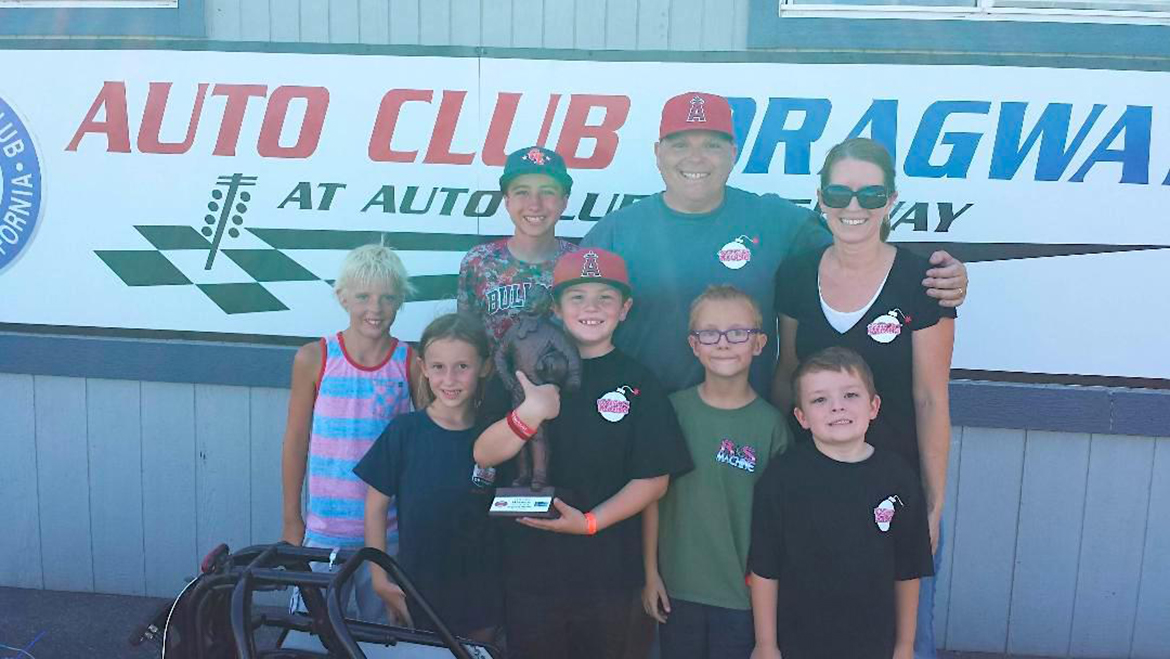 It's a dream for any father.
Comments
Comments