Old Direct Connection Racecars Never Retire, They Just Go Faster!
2 years ago Gallery Owners + Clubs
Old drag cars never die, they live to fight another day. That's what many want to believe but that is not always the case. These machines lived a hard life of abuse that includes endless hours of being thrashed, modified, reworked and then cut up only to be rewelded, patched back up and modified again, all in search of a faster ET or quicker 60-foot time. Let's face it, these cars were not built to be put on display, their main purpose was to lay waste to the opponent in the next lane, at any cost. Some lived, some barely survived, and others got pushed to the back 40 to slowly rust away. But for one Plymouth Volare Road Runner Super Stocker, it got faster with time and is still racing today. It's been over 40 years since this Volare Road Runner got taken off the streets and became a dedicated racecar. It hit the drag strip for the first time when disco was all the rage, and the Carter Presidency was trying to negotiate a peace deal between Egypt and Israel.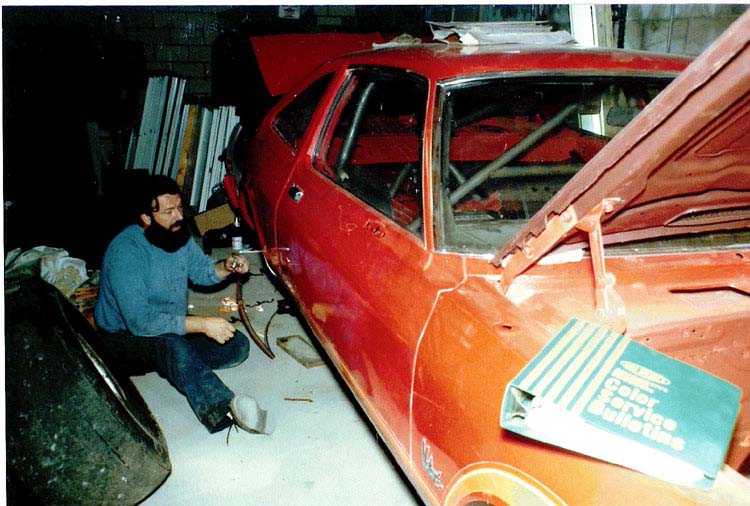 To appreciate this Volare Road Runner's transformation from practically a brand-new, low-mileage smogger streetcar, to a class-winning Super Stock contender, we chatted with one of its original owners, longtime Stock and Super Stock competitor Tom Kasch. Tom has had a slew of racecars that he's dragged for decades going back to the early 1960s when he left the Navy and began his career as an automotive parts and oil sales rep from Toledo, Ohio. Tom's first drag car was a hopped-up 1957 Chevy Bel Air with a warmed-over 283 small-block. He later switched things up to a 1959 Pontiac Bonneville running a 389 Tri Power. Like most racers, Tom wanted to go faster and when Dodge announced their new A990 Super Stock HEMI® Coronet package for 1965, Tom ordered one new from Glass City Dodge in Toledo but, unfortunately, the deal fell through. After suffering a freak working accident in 1969 that left Tom handicapped, he was still determined to continue his drag racing passion. He went out and bought a 1968 Big Block 396 Chevy Camaro SS/RS that he equipped with special hand controls to operate the accelerator and brakes. Tom ran Super Stock and was highly competitive. By the mid-1970s, Tom continued to race all over the country with his wife, Ruth, who was also his crew chief. By this time, Tom had upped his game to a 1969 Camaro to take advantage of favorable NHRA Super Stock weight breaks for the engine combination he was running. However, with each passing season, the Chevy Camaro he had successfully campaigned was considered "old". Tom wanted to jump into a newer car that would be fast and consistent for its class, but with less maintenance and costs. It was a chance meeting in 1977 with Mopar® racer Paul Rossi that spurred interest in a potential factory sponsorship through Chrysler's new Direct Connection program that made Tom switch brands and campaign a Mopar vehicle.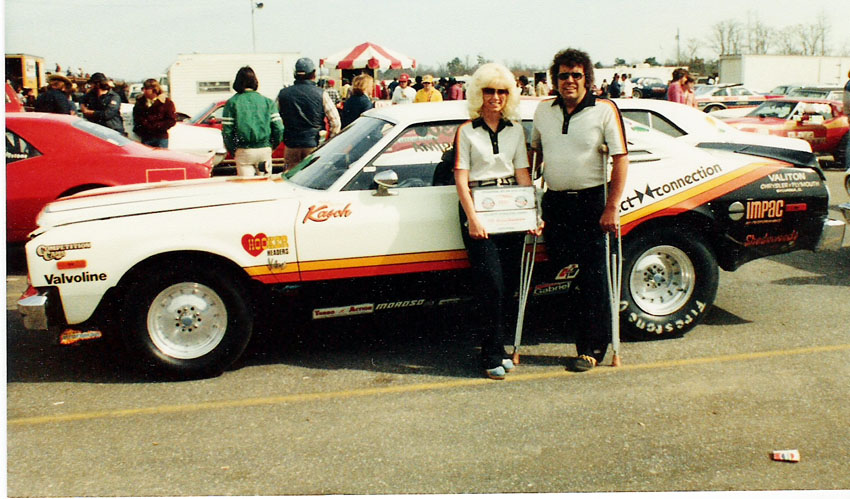 "Ruth and I became friends with Paul Rossi, and he got us a deal through Mopar to build a 1979 Plymouth Road Runner to run either SS/MA or SS/NA to help promote the new Direct Connection program," said Tom. With that, Tom found a slightly used Spitfire Orange 1976 Plymouth Volare Road Runner and updated it to a 1979 model year by changing out the front grille, taillights and other items with parts supplied by Mopar as per the sponsorship agreement. With Dave Koffel supplying the modified Mopar small blocks, and Shadowoods Automotive building the cage and redoing the suspension, the Volare Road Runner was transformed into a racer along with some help from Tom's friends and family.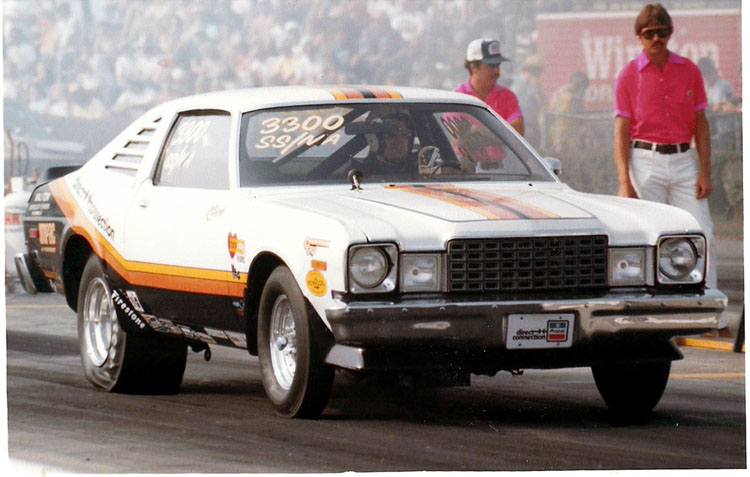 "At the 1979 NHRA INDY Nationals, the biggest drag race of the year, I was class runner-up. Then, at the 1980 NHRA Gatornationals, I made it again to the class finals. I also raced many IHRA events and won my class four times while setting new quarter-mile and eight-mile records," recollected Tom. By 1983, Dodge was emerging as the performance brand of Chrysler and with the advent of the four-cylinder-powered front-wheel-drive cars, Tom sold the Plymouth and built a slew of Shelby Charger machines and even a 1986 Dodge 600 convertible to compete in the NHRA Stock Eliminator class. During this period, the Volare Super Stocker changed hands and was owned and raced by many notable Mopar folks like Herb McCandless Jr., Rick Fuller, Jack McCormack and Sonny Stancil. Throughout its life, the Volare Super Stocker was constantly being updated to current technology. Under Stancil's ownership, he received the Volare partially assembled with parts scattered in numerous boxes. Stancil immediately sent the car over to B&B racecars for a complete rebuild. The technicians at B&B replaced some floor panels, doors and fenders and did a complete update to the Super Stock build that included a certified roll cage, four link rear suspension, sub frames and fender tubs.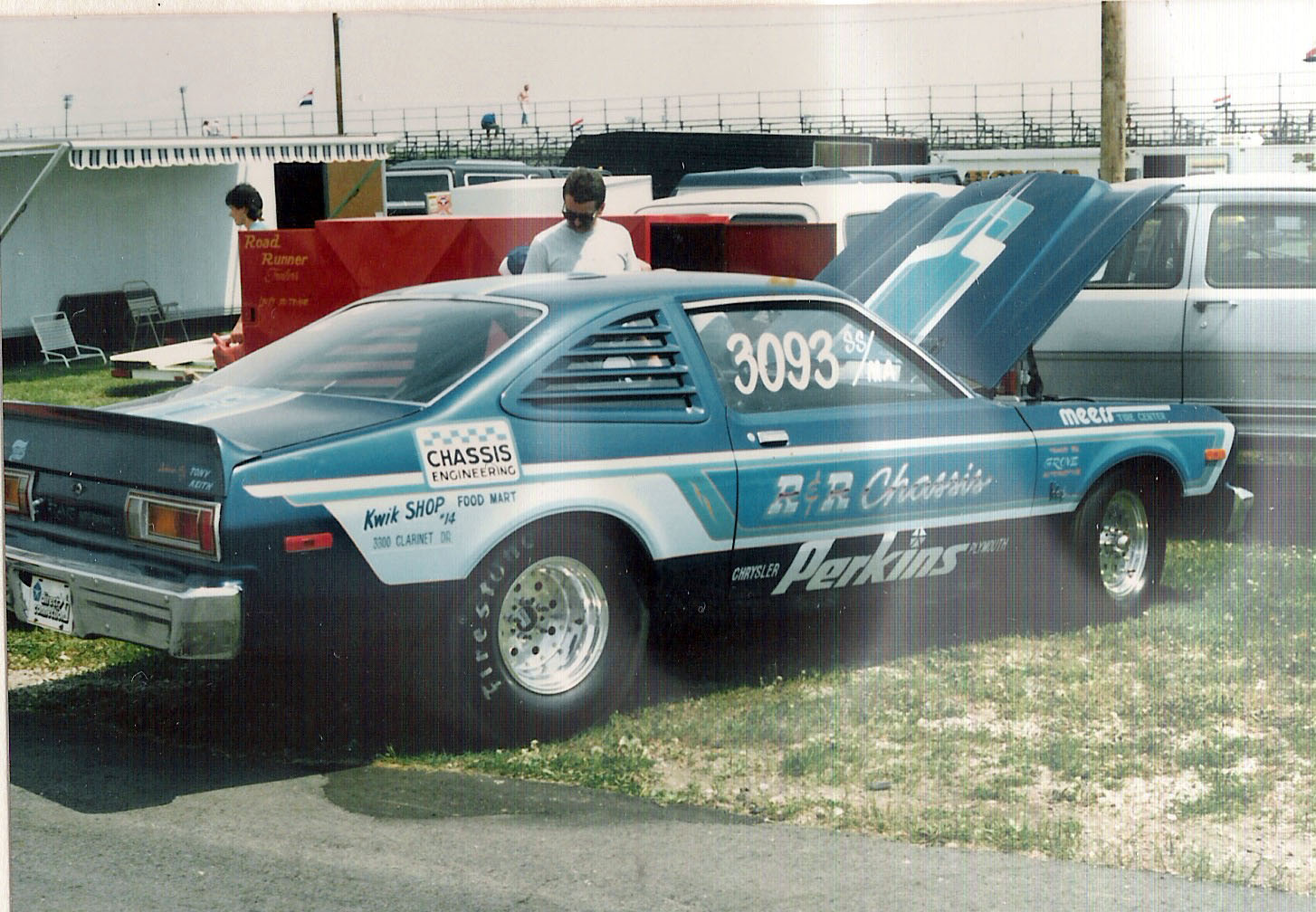 It wasn't until spring of 2009 that Lloyd Wofford bought the venerable racecar from Stancil and began to explore different engine options than the old carbureted 318 and 360 Mopar small blocks that had been bolted between the Volare's front fenders for decades. Wofford and teammate James Caro decided on the 2009/2010 Drag Pak 5.9-Liter Magnum V8 engine combination and a Pro Trans TorqueFlite® prepared by Sid Bonnecarrere. "We decided to put the Drag Pak 5.9-Liter Magnum engine in the Volare. It made sense because Lloyd also owns and races a Challenger Drag Pak with the same engine package. Because the older carbureted engines are not as competitive as the new fuel-injected combinations in the class the Volare was competing in, it made sense to swap things out. Also, once NHRA created the Factory Super Stock and Factory GT classes, the new Drag Pak 5.9-Liter Magnum engine made the Volare competitive again," said Caro. And competitive it is, as the old Direct Connection Volare has propelled Lloyd and James to numerous class wins at major NHRA events, including several runner-up and semi-final finishes during the eliminator. Both Lloyd and James have finished Top 10 in NHRA's Division Four Super Stock points chase.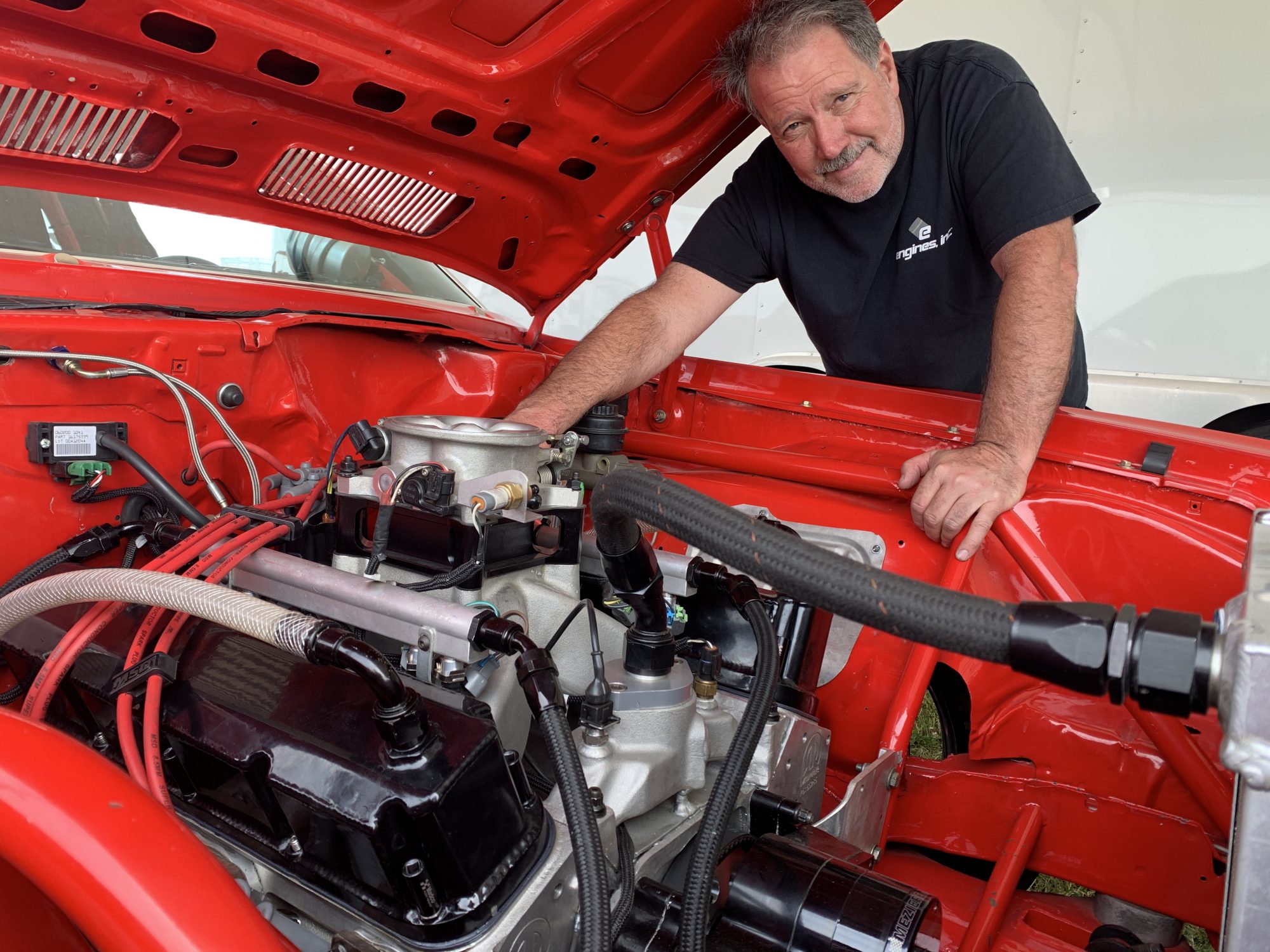 Through the course of Lloyd owning the old Direct Connection Volare Super Stocker, he's had numerous drivers racing it for him. Along with the Challenger Drag Pak, Lloyd also owns a 1968 Super Stock HEMI Barracuda he raced and won at the 2015 HEMI Challenge a few years back. But for the past couple of seasons, James Caro has been in the driver's seat of this old racecar and just keeps tuning it to go faster and faster. "It's cool that a piece of Mopar history has turned into not only one of the best Mopar Super Stockers running today, but one of the best Super Stockers regardless of make or model," exclaimed Caro. We agree with his assessment, and it proves old Direct Connection racecars never retire, they just go faster!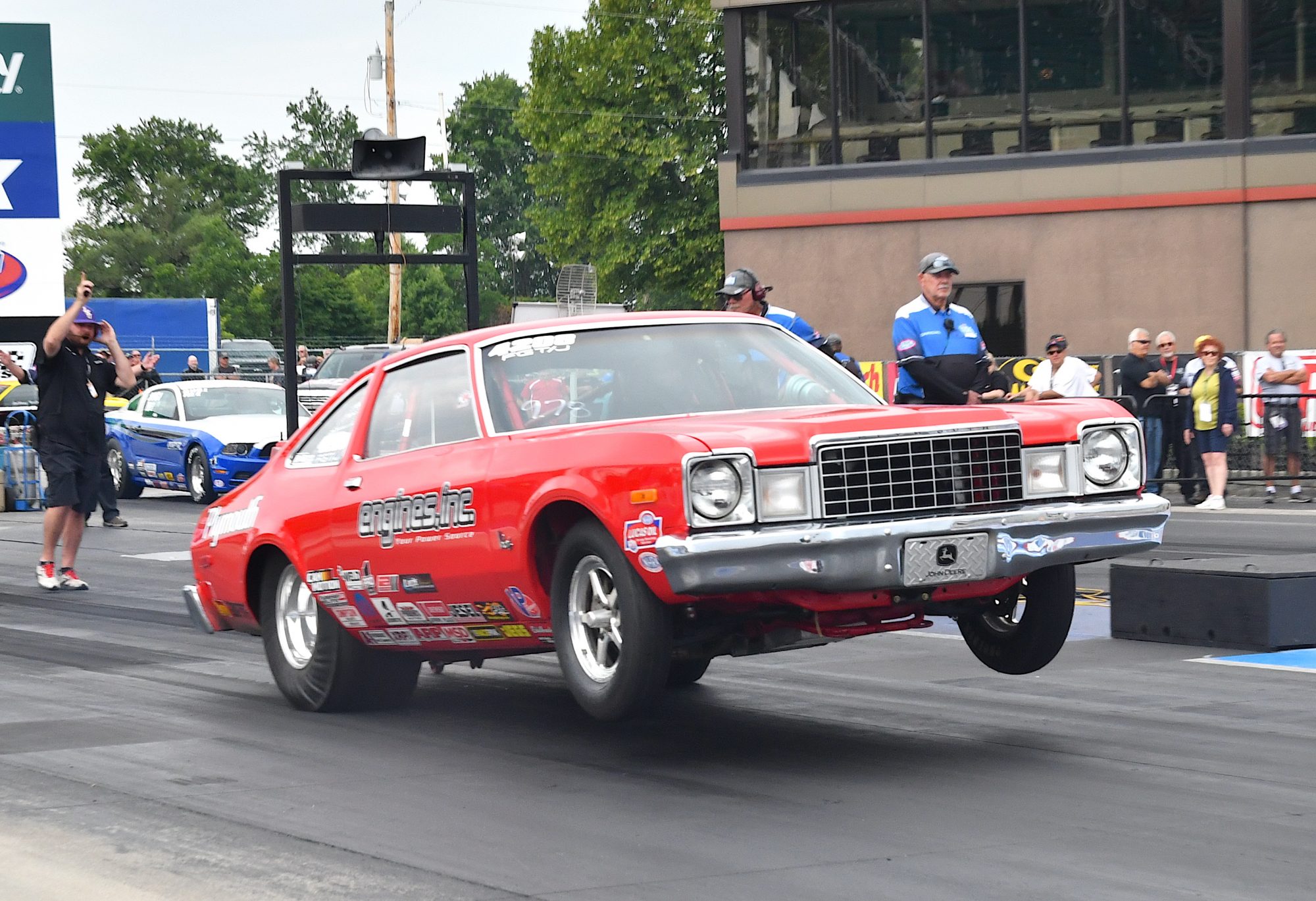 Check out these vintage pics of the Direct Connection Plymouth Volare Super Stocker through the years!
Comments
Comments