A Sanctified and Scarce Super Bee
1 year ago Gallery Owners + Clubs
Danny's 1970 Super Bee Coupe checks all the boxes that would leave many fanatical Mopar® addicts foaming at the mouth. Look at its options:
426 HEMI® V8 engine
Four-speed trans
4.10 Dana rear axle
Ramcharger hood
X9 black exterior paint
Black 15-inch steel wheels with "dog dish" hubcaps
Red "C" stripe
Radio delete
Yep, this prime example of Dodge's answer to the Plymouth Road Runner packs a punch under its twin-scooped hood, and it's quite the rare piece. This particular HEMI Super Bee is one of very few produced which rolled off the Lynch Road assembly line on March 30, 1970. During its 50-plus years of existence, the Super Bee survived multiple owners including a Chicago biker gang who painted "Ghost Rider" on the doors and thrashed the HEMI-powered machine unmercifully on the streets and at the drag strip. The fact this scarce Super Bee is still with us today is simply an amazing tale that combines luck and fate. Knowing this car was flogged mercilessly by virtually all of its former owners reduced the Bee's chances of survival. Luckily, it got tucked away in a body shop, covered in dust, and forgotten about for many years. Like finding a rare diamond, Danny's HEMI Super Bee is one of only 36 produced that year with only four of them being the Coupe (post) body style and with a four-speed.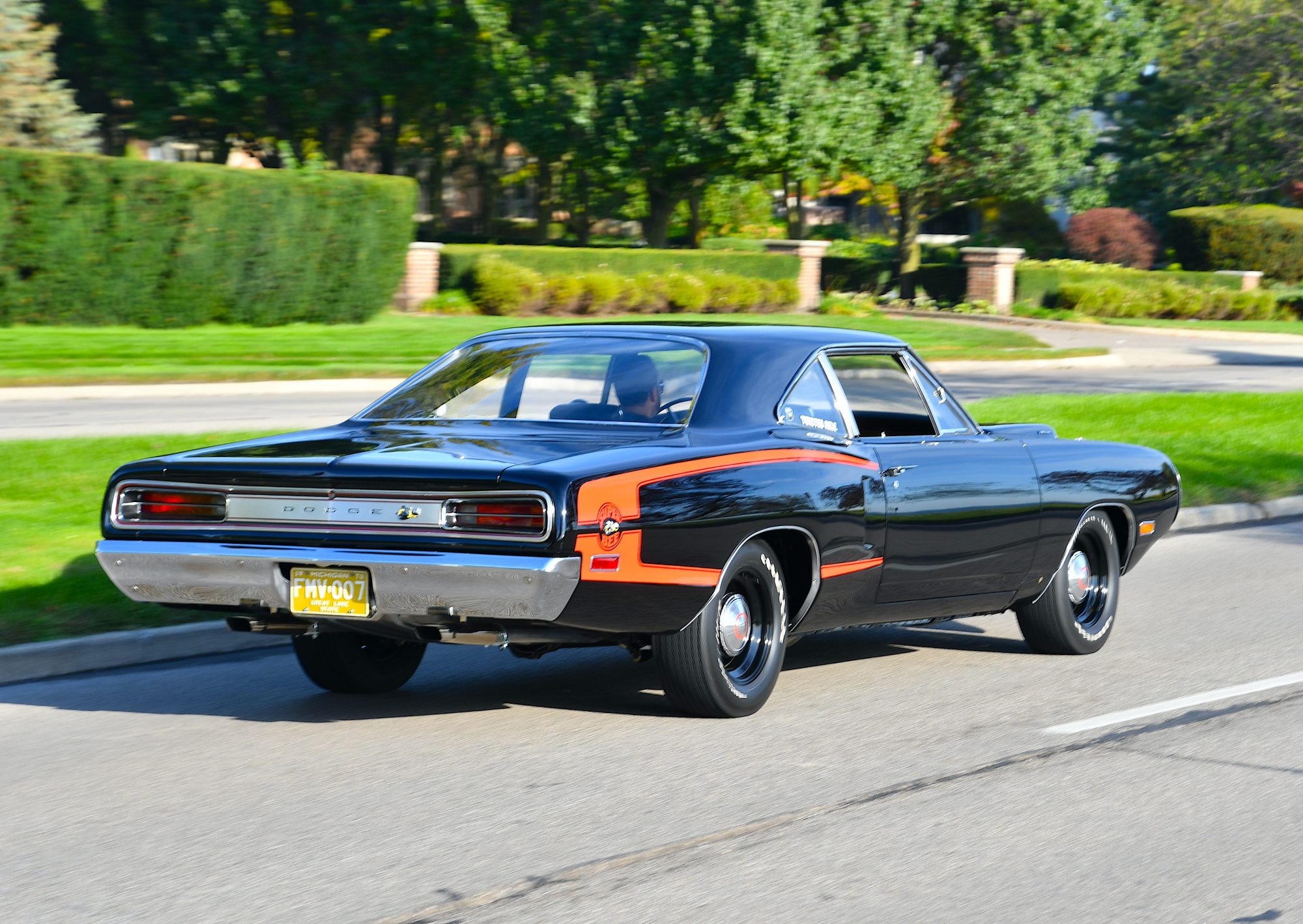 For Danny Attalla of Grosse Pointe, Michigan, he came to own this super rare HEMI Super Bee through his brother-in-law, Tim Ramon. Going back to 2004, and being somewhat on the younger side of the average age of many Mopar muscle devotees (Danny's only 45), he was thrust into the hobby by his brother-in-law, who had already amassed a cool collection of rare and unique Dodge and Plymouth muscle cars. Taking Danny under his guidance, Tim showed him the ins and outs of the hobby and what makes these old school Mopar muscle machines special. "My passion for vintage Mopar vehicles evolved with my first purchase of a 1970 Chrysler 300-H. Ever since then I've owned quite a few ranging between the years 1968-77," said Danny. "Currently, I own a 1969 Dodge Charger Daytona, 1970 Plymouth Superbird equipped with a 440 Six Barrel, 1970 Plymouth Road Runner also with a 440 Six Barrel, 1970 Plymouth Sport Fury GT, a customized 1977 Dodge B200 Van, and this awesome 1970 Dodge HEMI Super Bee. The one I'd still love to own for my collection is a 1969 ½ A12 Dodge Six Pack Super Bee. It's one I haven't gotten my hands on yet."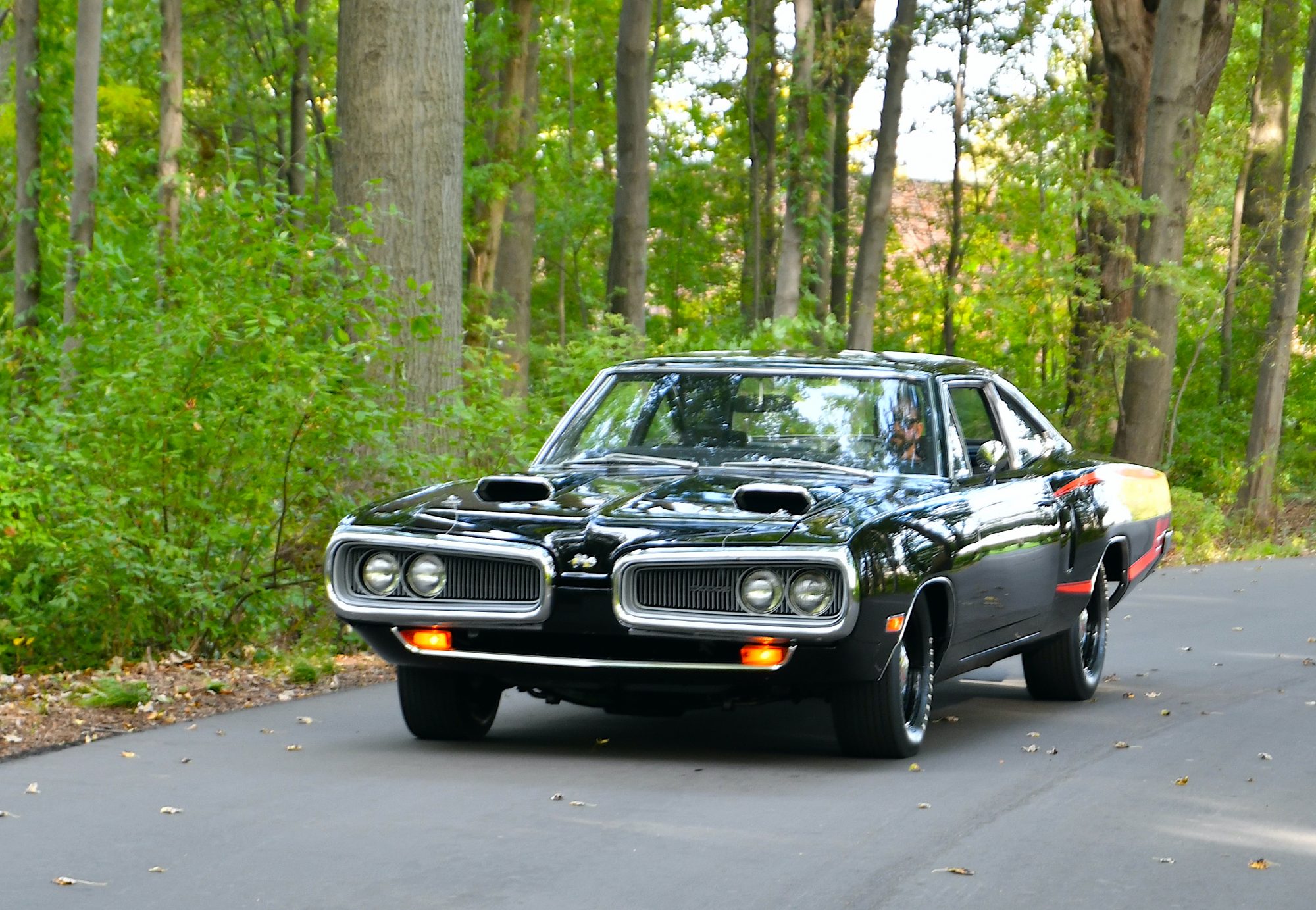 When Tim acquired the Super Bee, the sheet metal was in great shape. He disassembled the car by himself, carefully organizing every nut and bolt. Once the bare body had been sand blasted, it was primed and painted on a rotisserie while all the chrome and trim was refinished. The mighty 426 HEMI engine was rebuilt to stock specs along with the transmission and rear differential. It took 12 years to complete the restoration, and after a few years of Tim driving the Super Bee, he offered the car to Danny. "I was fortunate enough to have the opportunity to purchase it from Tim, keeping it in the family so to speak," smiled Danny.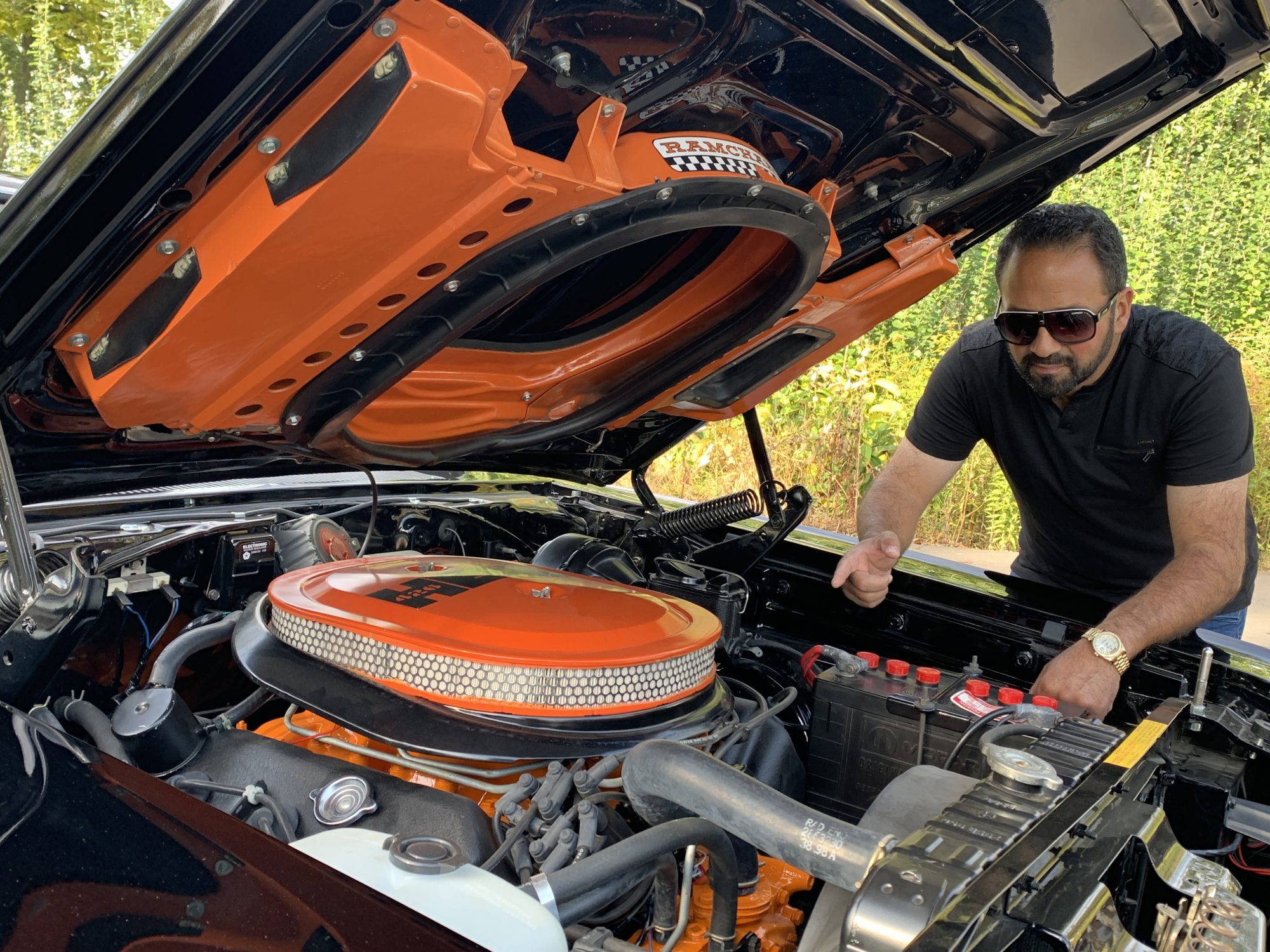 With an amazing collection of Mopar muscle cars we can only dream of, it can be hard for Danny to pick his favorite ride. But nothing compares to the visceral feeling the HEMI Super Bee gives him when he pushes the gas pedal to the floor, the twin Carter AFB carburetors fling open, the rear Goodyear Polyglas tires scream for mercy and the car becomes a missile with a faulty gyro and an unpredictable trajectory. The manual steering requires super human strength when turning, power brakes give you those "OMG" moments when a quick stop is needed and they lock up and the Hurst Pistol Grip shifter seems four-feet long poking through the trans tunnel rowing the strong yet bulky Chrysler New Process A833 four-speed transmission. The driving style the Super Bee is simple: just point it in the direction you need to go and hang on for dear life. "When I run through the gears of this car, I think about the history of it. I think about everyone who has been behind the wheel. I think about the passes at the drag strip in the 70's, before I was even born," noted Danny. "I'm truly blessed to be the caretaker of this rolling piece of art. Driving this car is something I couldn't describe. If you know, you know."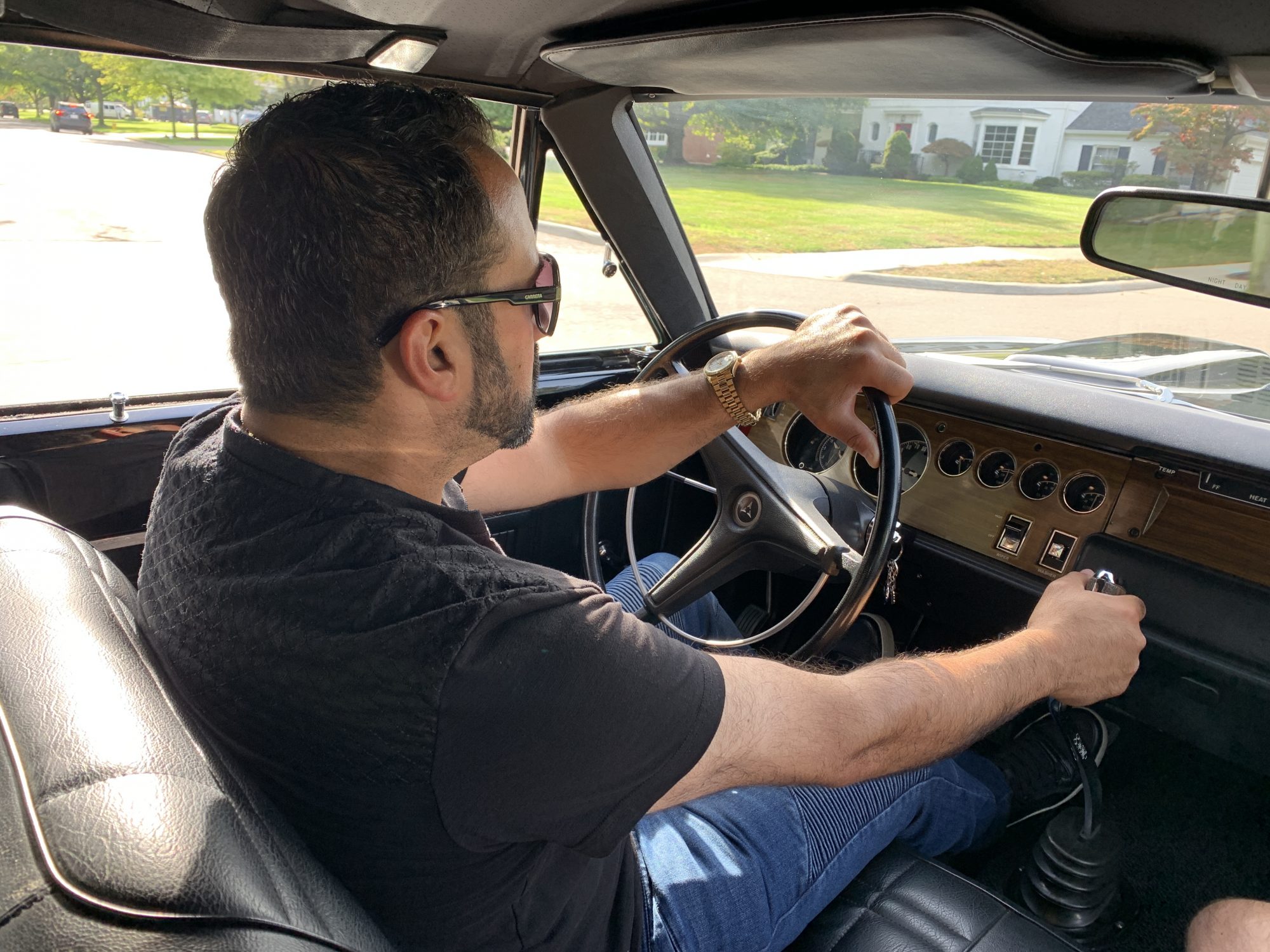 Danny's passion for Mopar cars goes beyond ownership, as he and fellow gearheads formed a car club aptly called The Twisted Axle Car Club. "The Twisted Axle Car Club is a great bunch of guys and gals that drive their vintage muscle cars all the time. Let's face it, it's not fun to cruise by yourself," laughed Danny. "The club founder Mike Mazelis promotes a wonderful atmosphere that makes everyone feel welcome. We meet up several times a month during the summer. The best thing about the club is that the meets aren't mandatory. If you can make it, great. If not, no big deal."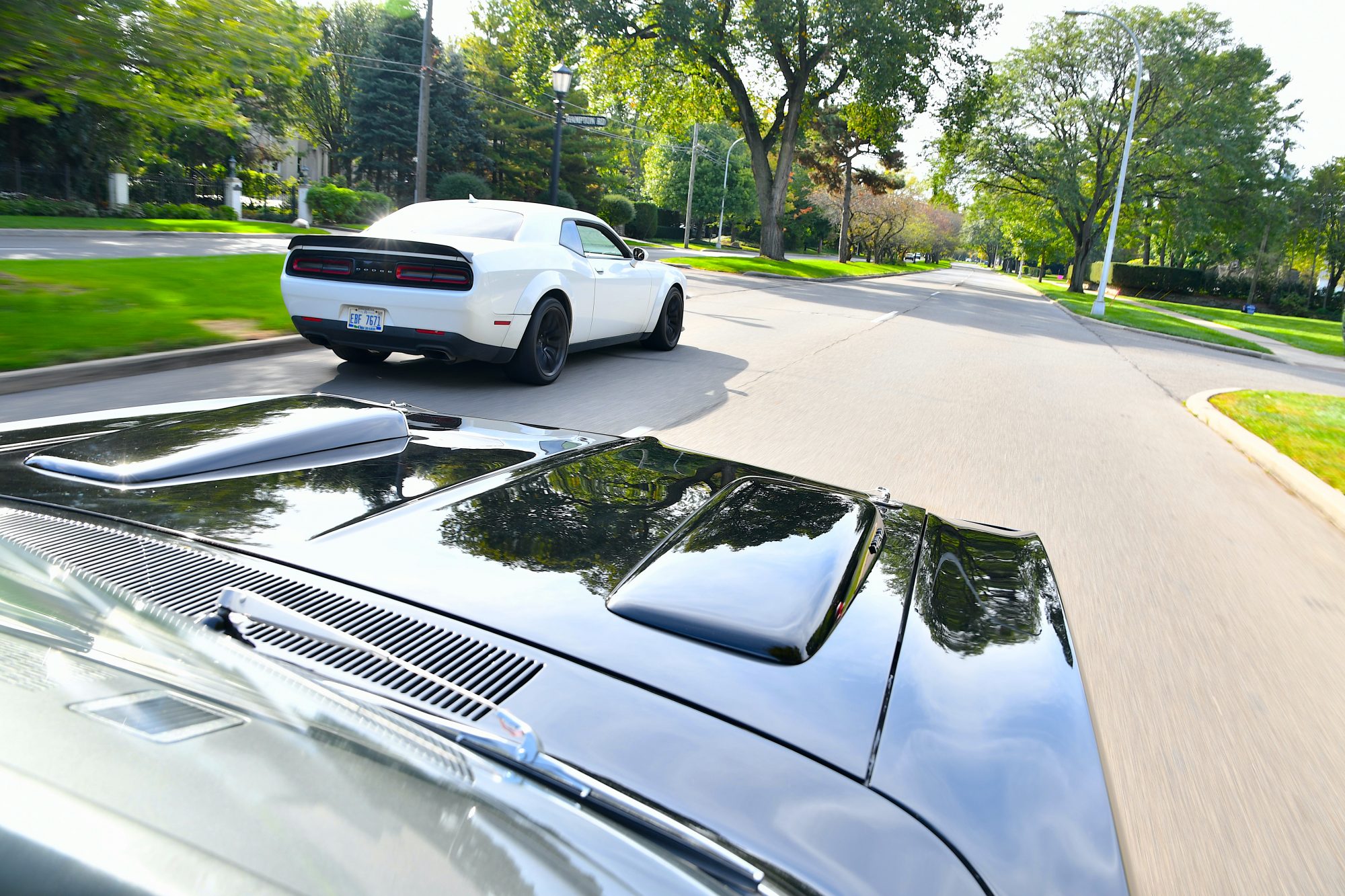 With Mopar muscle car prices continuing to skyrocket, many owners are cashing out, but that's not in the cards for Danny. According to this diehard enthusiast; "This HEMI Super Bee has quite a bit of sentimental value. It's been in the family for 17 years. I have no plans on selling it unless it's driving behind my hearse." And that's makes it a sanctified and scarce Super Bee!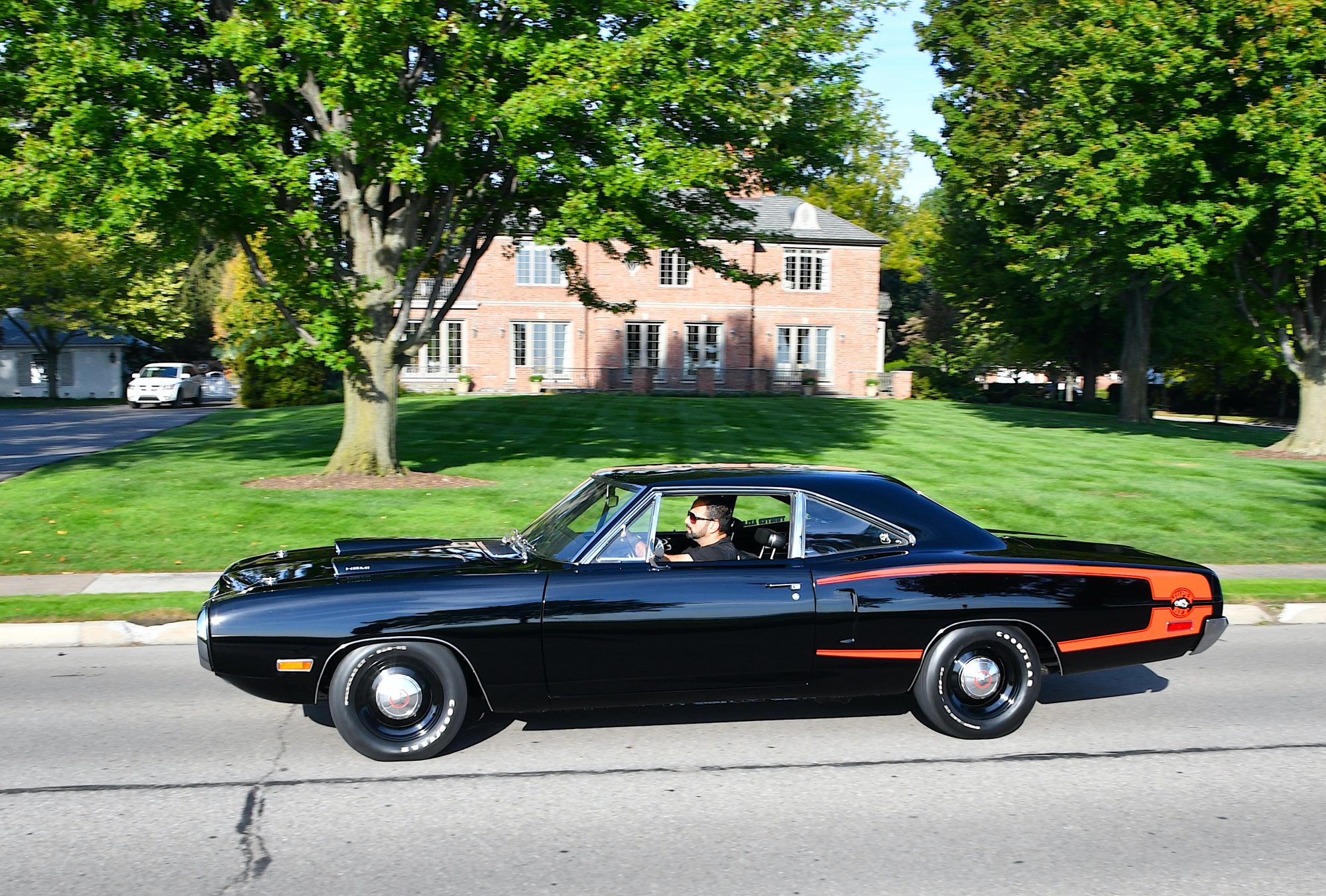 Check more pics of Danny's ultra-rare and very cool HEMI Super Bee!
Comments
Comments