Wheeling Towards Victory!
10 months ago Gallery Owners + Clubs
As we close out Women's History Month, Lindsay Wheelock of Lafayette, Indiana, carries on the heritage of women who love fast cars and like to burn rubber. Lindsay, despite being relatively new to racing, is ready to go flat-out in her all-new 2021 Dodge Challenger Mopar® Drag Pak in both NHRA and NMCA competition. A dental hygienist by trade, and a mother of three, Lindsay spends her weekends behind the wheel unleashing her Mopar supercharged horsepower on the competition and she's looking forward to producing her first seven-second pass and gaining round wins.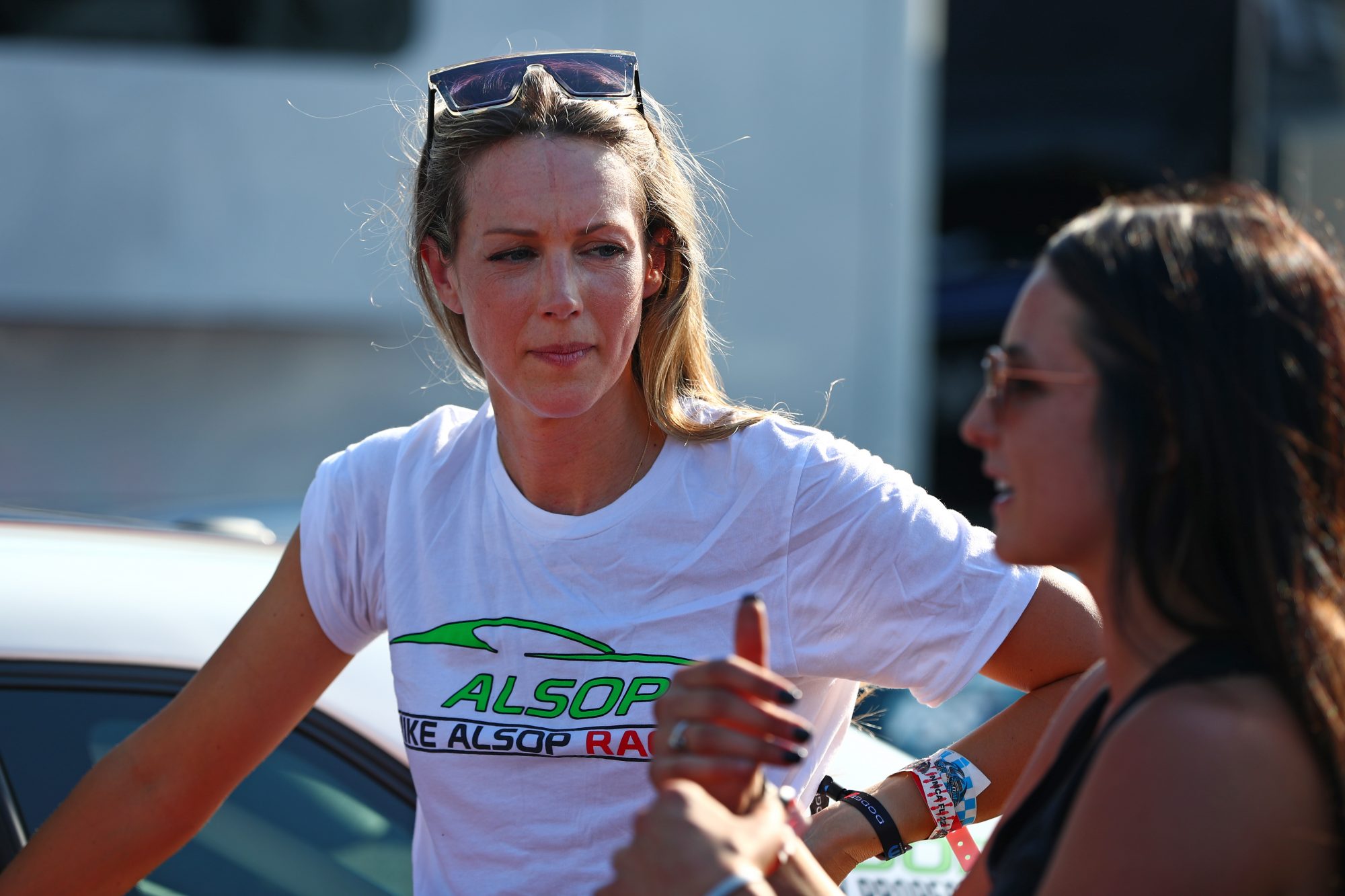 "I grew up around cars, my dad always worked at dealerships, so I've been around cool cars my entire life," said Lindsay. "But we weren't allowed to race because my mom shut it down. I really got interested in drag racing, however, though by supporting my husband Dustin who raced his cars," she added. "Dustin ran some NMCA events and in September 2019, we saw that Dodge offered 75 free entries at NMCA races in the Dodge//Mopar HEMI® Shootout. We had a 2018 Challenger SRT® Demon that my dad had, but no one ever raced it. I urged my dad and husband to enter the car, but I never once thought it would be me behind the wheel," Lindsay said enthusiastically. "My husband signed me up, he said 'Hey, you need to check your email.' I looked and there was the entry in my name. So, I tried drag racing in the Dodge Demon and after than I really didn't want to quit."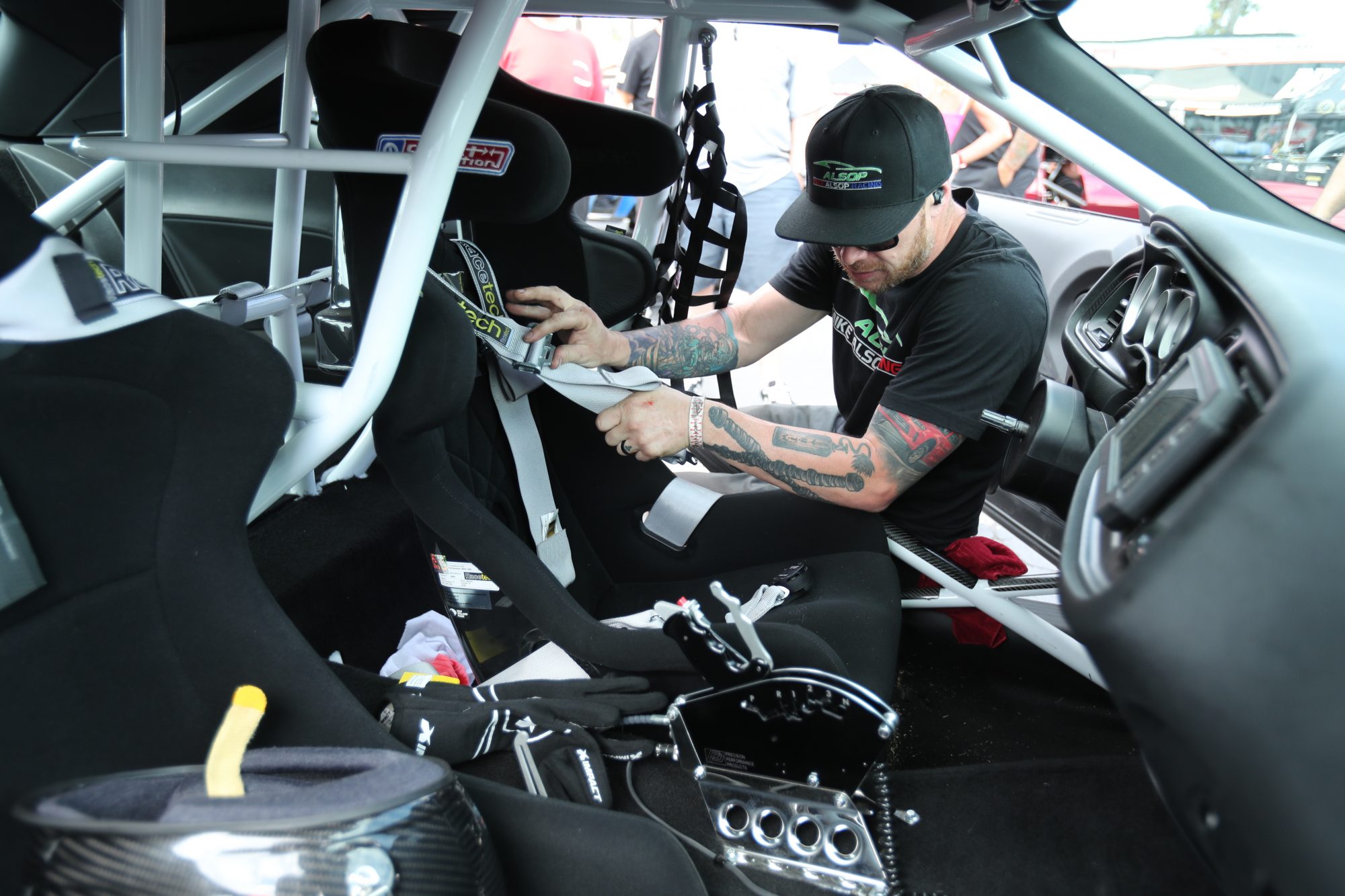 Lindsay was a natural in the Dodge vehicle and she loved NMCA competition. "My first pass was a mid-11 and by the end of the event, I got it into the low 10s," she said. "My second event was at Bradenton in 2020 and we got it into the nines, and we won a Victor award for having the quickest pass, which was a 9.98 elapsed time. It was pretty sweet." She continued, "It was at my first event in Indy that I met someone from DodgeGarage. We chatted about the Demon and later that fall, we went to SEMA where Dodge announced the 2021 Challenger Drag Pak. We got on the list to order a car and I was set to have the number 3 Drag Pak built, but unfortunately, we had to back out of our order. Thankfully, things bounced back for us, and we were able to get a car. I wanted the traditional red, white and blue color scheme, which is what we originally ordered, so it worked out because that's what we ended up with," said Lindsay. "We picked up our new race-ready Drag Pak on October 12th last year from Watson Racing in Michigan and we first ran the car in Bradenton this spring. But I did do a burnout at Watson 'for media purposes,'" she said with a smile and a wink.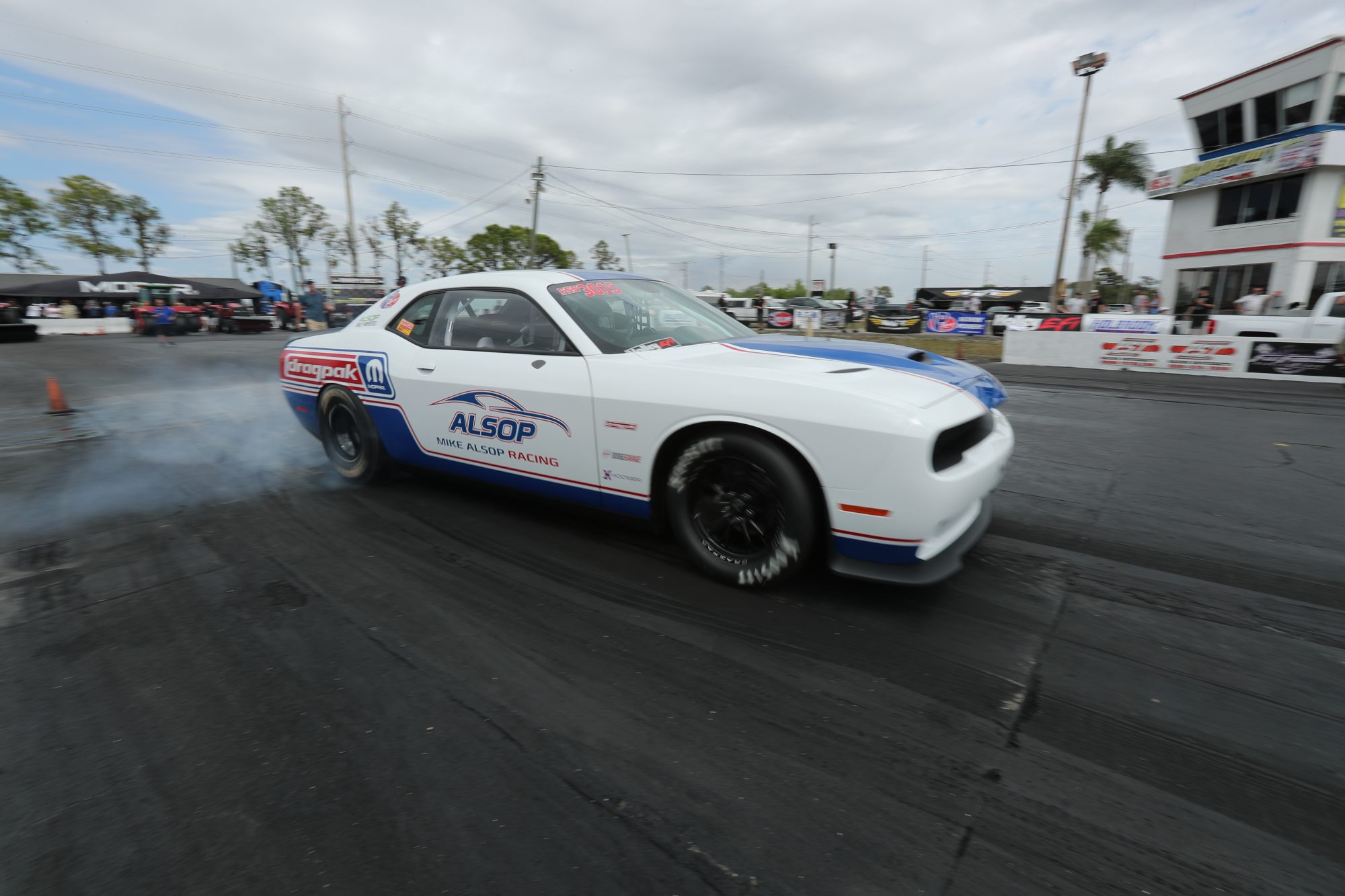 Lindsay instantly took to her new Challenger Drag Pak. "I love it, it's a blast and we're really going to get along well," Lindsay said about her new Dodge. "It's easy to drive and great to see out of, too. We're facing new challenges with this class. It takes a lot of testing and we're willing to put in the work and get there. It has the potential to rip off some great times really soon. I really like the competitiveness and the fact that the cars are so close. Everyone in the class is really cool and I'm learning a lot. It seems drastically different then from the HEMI Shootout, which is a street-car-based category. [Factory Stock] is very professional and you're held to a higher standard. But it's really hard and that victory one day will be so much sweeter because of it," she said.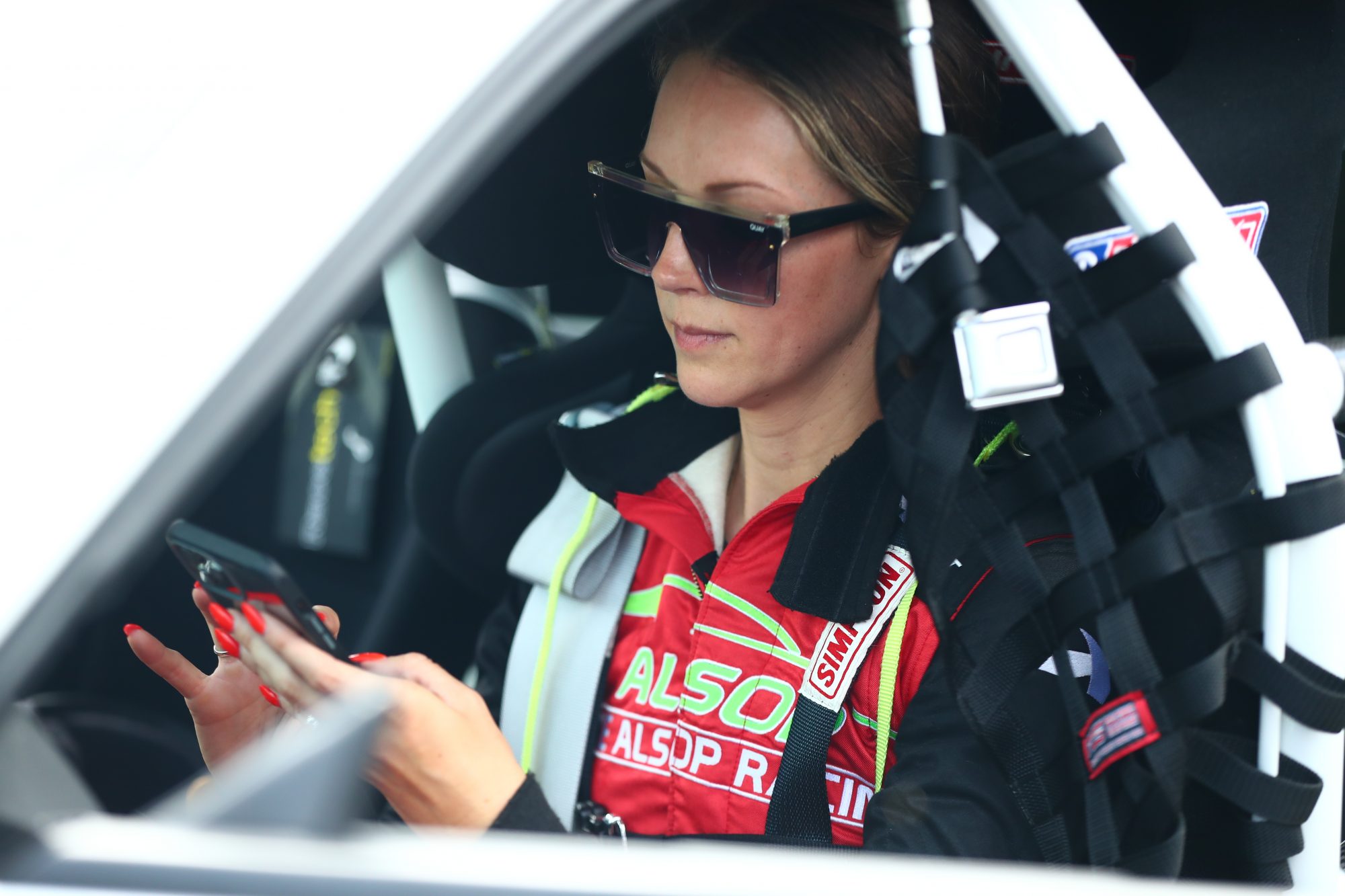 "My goal with this car realistically is to see 8.0s first, then work our way into the 7s and keep working towards winning a race. We're involved because it's fun and, of course, to work towards being competitive enough to win." Lastly, I have to thank Mike Alsop Autogroup, VP Fuels, E3 Spark Plugs, Hoosier Tires, Covered Dogs and, of course, my husband Dustin, my dad and my kids Hayden, Paul and Holland."
Here are more images of Lindsay and her Challenger Drag Pak doing their thing!
Comments
Comments