The Magnificent McCandless Collection
1 month ago Gallery Owners + Clubs
There are many car museums around the world that feature historic and iconic vehicles that shaped and even changed the world. Their halls are filled with examples going back to the early years of the horseless carriage up to modern technical marvels that can transport their passengers seamlessly by just entering directions in the onboard nav system. But one such museum we stumbled across is not located in a major metropolis but off a quiet road in Burlington, North Carolina. Situated in a non-descript warehouse off the beaten path, The McCandless Collection houses some of the rarest Chrysler products during the company's famous "Forward Look" era that placed heavy emphasis on modern, jet-age styling and design with HEMI® engines or big-inch Wedge powerplants for motivation under their long, sculptured hoods. Chief Chrysler designer Virgil Exner was given free reign and penned some stunning examples from 1957 to 1962.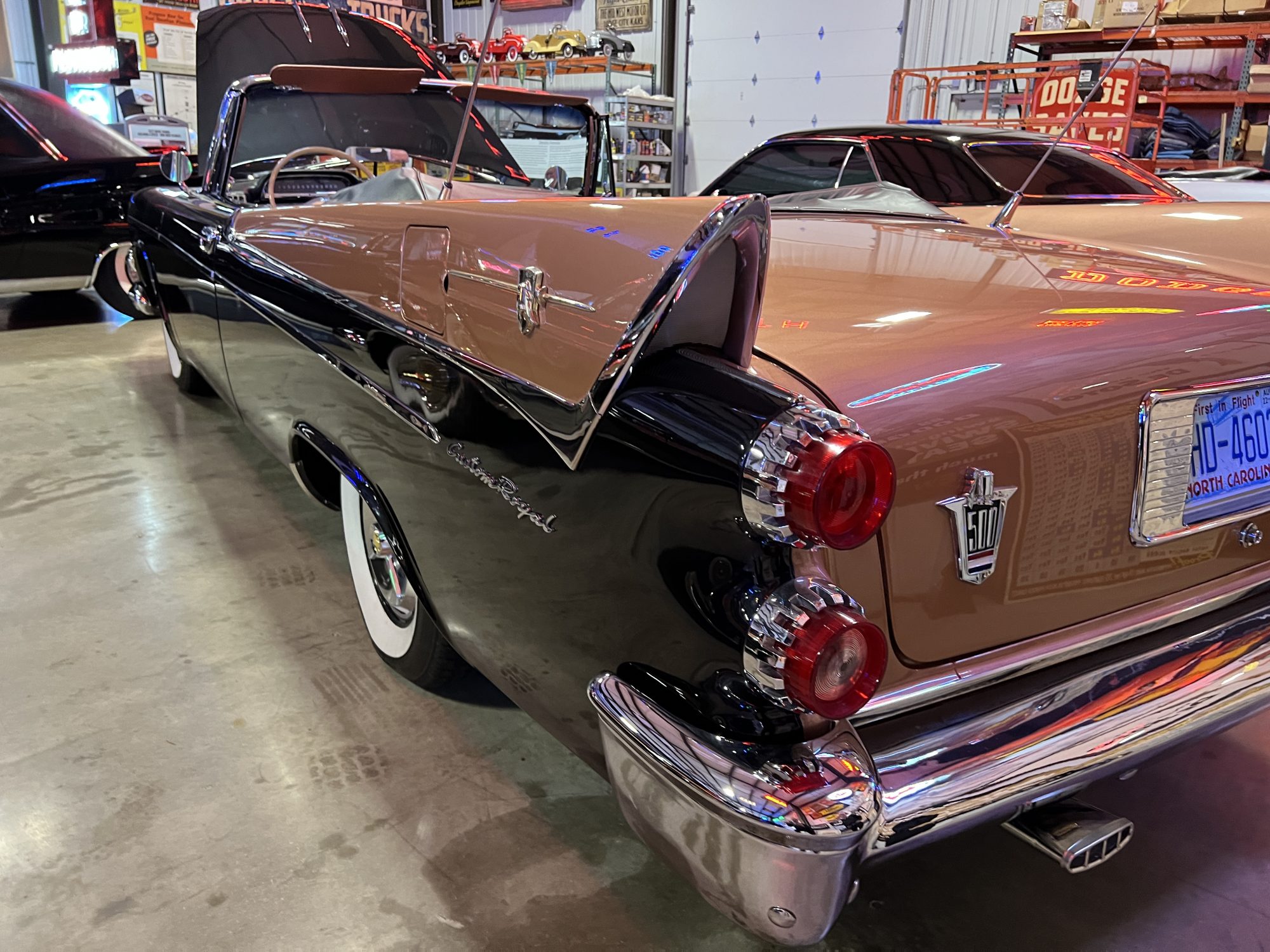 The McCandless Collection was the brainchild of Mike McCandless, 43, who is the youngest of three sons of famous Mopar® Super Stock and Pro Stock drag racer Herb McCandless. Growing up in a household with a dad known as "Mr. 4-Speed" was interesting, but Mike and his siblings were just like any other family. "Herb McCandless was Dad. I didn't know him as the person I do today. I thought it was normal to work on the weekends as a kid. Learning how to build Mopar engines over the summer, pressing pistons off connecting rods on core engines and so on," said Mike. "I'll never forget the moment I put together that Dad wasn't just Dad. It was at the Mopars at Englishtown car show. Not sure of the year but roughly it was 1991 or 1992. My job was to go buy Dana axles parts in the swap meet, because that's what all 12- to 13-year-old kids do right," laughed Mike. Then a defining moment happened at that event when an enthusiast ran up to Herb seeking help with his Mopar vehicle. "Herb, will you please touch my car, I know it will run faster if you do," said the racer. A modest Herb McCandless laughed it off but did provide the enthusiast with some tech tips to improve the car's performance. That moment struck a young Mike McCandless like a bolt of lightning. "Was this man crazy? Does my dad have the ability to make a car go faster from touching it? It opened my eyes that Dad was just different," recalled Mike.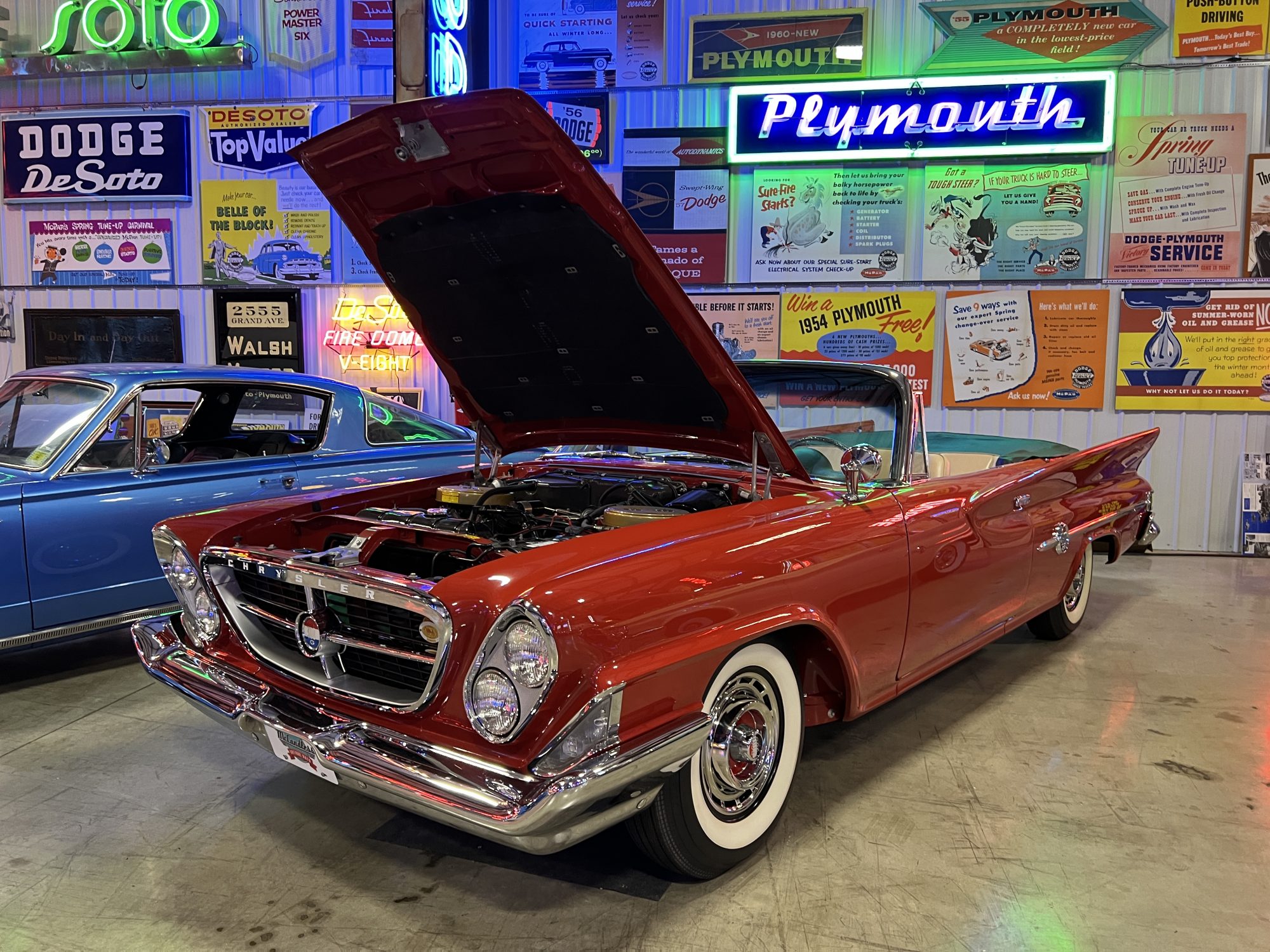 Mike's father may have been an overpowering element in his life, but it was his late mother, Marie, who was the strength of the family. "She worked in the shadows, the glue that held us all together. Mom was incredibly passionate about helping others. With her passing in 2016, the full load of responsibility fell on me, but I was prepared from all her years of work. Mom taught me the joy of helping others and that is where true happiness will reside," noted Mike. That trait was passed on to Mike as seen in his generosity in not just preserving automotive history in creating The McCandless Collection but passing that knowledge and passion on to others while keeping his father's racing legacy alive for future generations of young enthusiasts.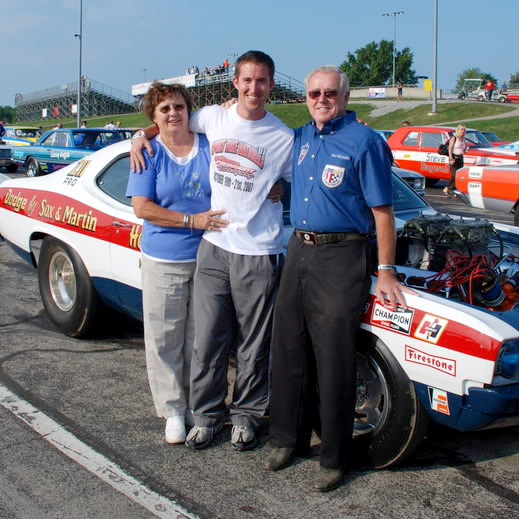 As Mike got older, his passion for older Mopar vehicles he inherited from father began to develop.
"I had always had cars and I began to have the financial resources to buy them, I did what any good car person would do. I bought a tiny house and got as much storage space as I could for my cars. With my mom's passing in September of 2016, I decided to sell off the companies I had at that time," said Mike. "I joked with my dad one day that I was going to convert one of my old warehouses to a 'museum'. A term I used loosely, more to convey putting all the cars in one area. I had money in my pocket, and I was ready to make a significant step up in the quality and rarity of the cars I had been collecting. I moved the cars into the warehouse and didn't think much of it, but then something happened," laughed Mike. It was January of 2018, and his father, Herb, informed Mike that he "talked to some people at Hot Rod magazine" and told them about his museum. "I was shocked and stepped back and said, 'DO WHAT'," said Mike. However, Mike knew where his father was going. "Yeah, I told 'em they could stop by on the Hot Rod Power Tour and check it out," exclaimed Herb. This conversation took place between Mike and his dad at the Barrett-Jackson Classic Car Auction in Scottsdale that year. With that information, Mike decided to dress up the museum and purchase some authentic vintage dealership memorabilia. "I said 'Welp, I guess I better buy some signs or something to put in the museum.' Having no clue what I was doing, I bought two old dealership signs while scrambling as the Hot Rod Power would be fast approaching," stated Mike. During the next five to six months, Mike got up-to-speed on Mopar-themed automotive memorabilia. "Thankfully, I met someone who would eventually become my business partner, Jordan Richmond. He curated a significant part of my collection and educated me along the way," noted Mike. Since that time, Mike has assembled the largest collection of pre-Chrysler Pentastar Automobilia in the country at his museum, now known as The McCandless Collection.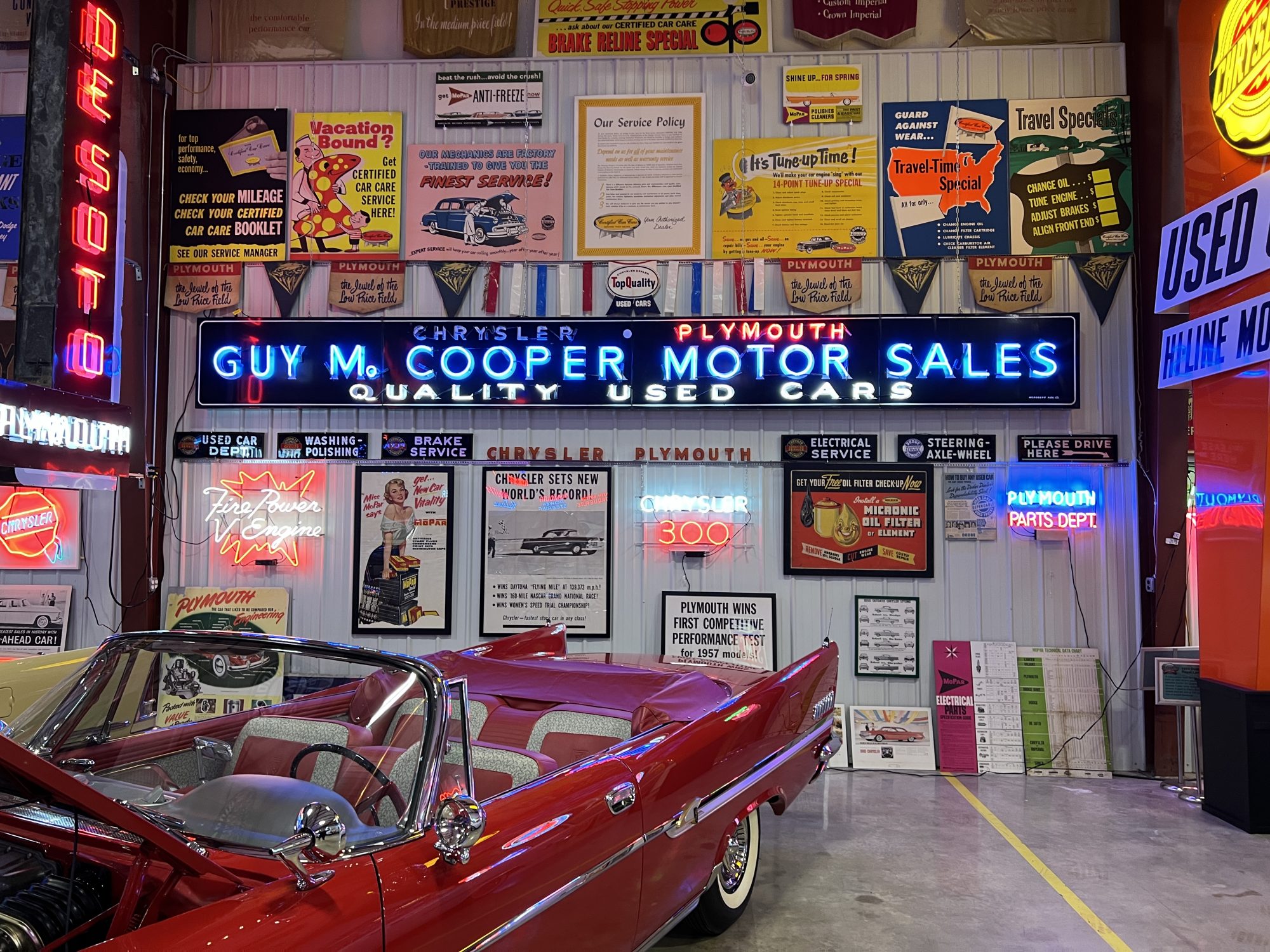 The McCandless Collection houses over 47 rare and vintage Chrysler products from the late 1950s and early 1960s, including some of the original racecars that Mike's father competed in and won during his illustrious drag racing career. These include Herb's first Mopar factory ride, a 1965 Super Stock 'A990' HEMI Plymouth Belvedere. Other examples that Herb wheeled to numerous victories include his 1967 Plymouth 'RO' Street HEMI Belvedere, 1968 Super Stock HEMI Dart, 1970 Plymouth HEMI 'Cuda Pro Stocker and a 1972 HEMI engine-powered Dodge Demon Pro Stocker. Just recently, Mike has acquired one of the last Super Stockers Herb raced for Direct Connection, a 1971 Plymouth HEMI 'Cuda convertible. But among all these rare pieces of iron, steel, aluminum and fiberglass, one of Mike's favorite rides is from his 1990s high school days, a 1965 Plymouth Barracuda that was formerly owned by the late, great, Ronnie Sox.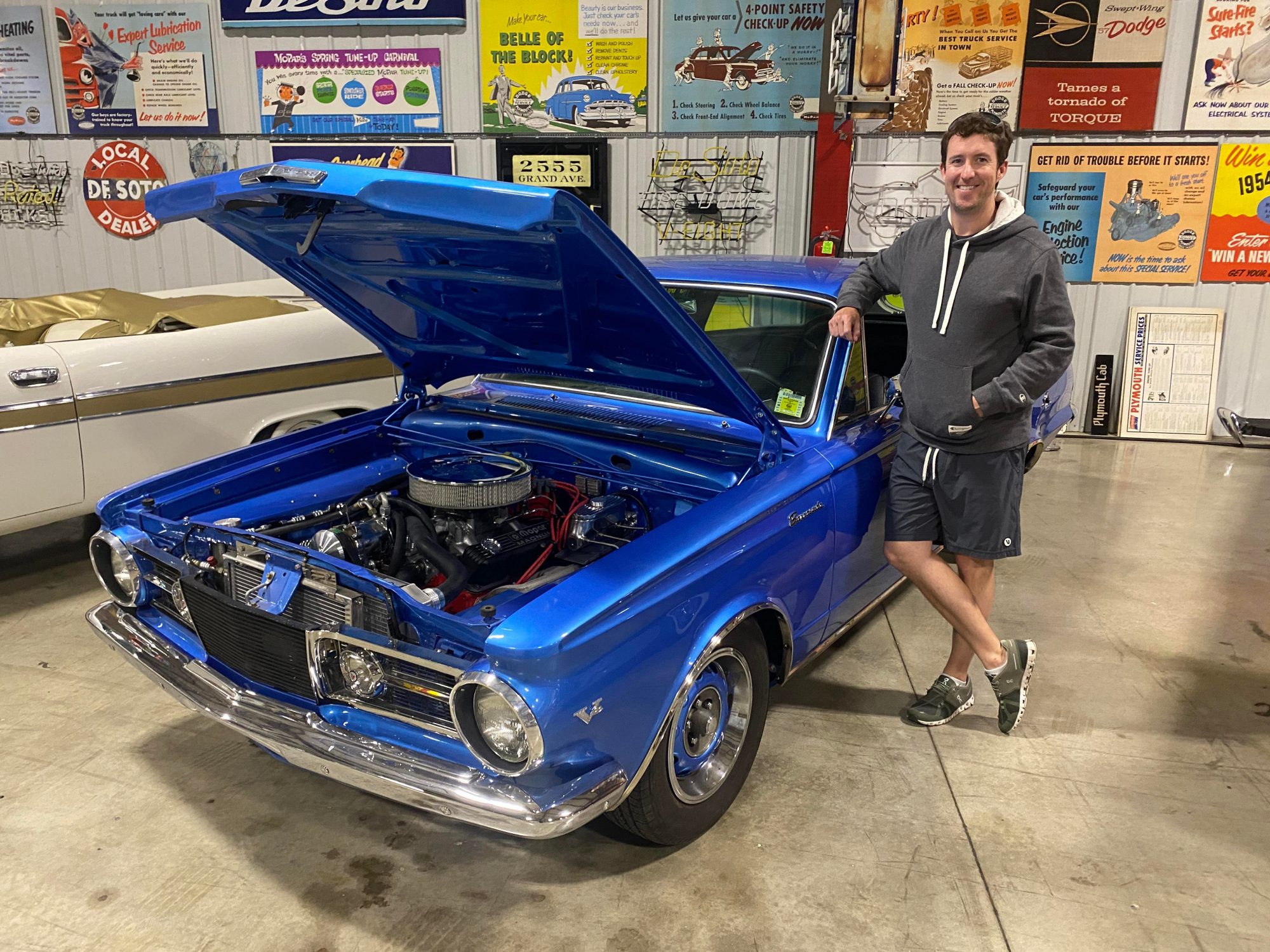 "I had a strained relationship with my father. As I came into my pre-teen years, I wasn't into cars. Dad worked a lot, but my family always did, it was the norm. We fought as most teens do with their parents," reminisced Mike. "Then the 1965 Plymouth Barracuda showed up, purchased off Ronnie Sox. Dad said we'd restore the car together. I thought it was stupid, this car already runs and drives, why should we restore it? Understand, I'm 14 at the time and can't drive anyway. With almost zero assistance from me, my father tore the car apart in what limited time he had on the weekends. I was of no assistance, then the car started to come back together. I started to understand what he was doing and could see the results. I became obsessed with that car, a car I still have to this day. The Barracuda was critical to building the relationship my Dad and I have today."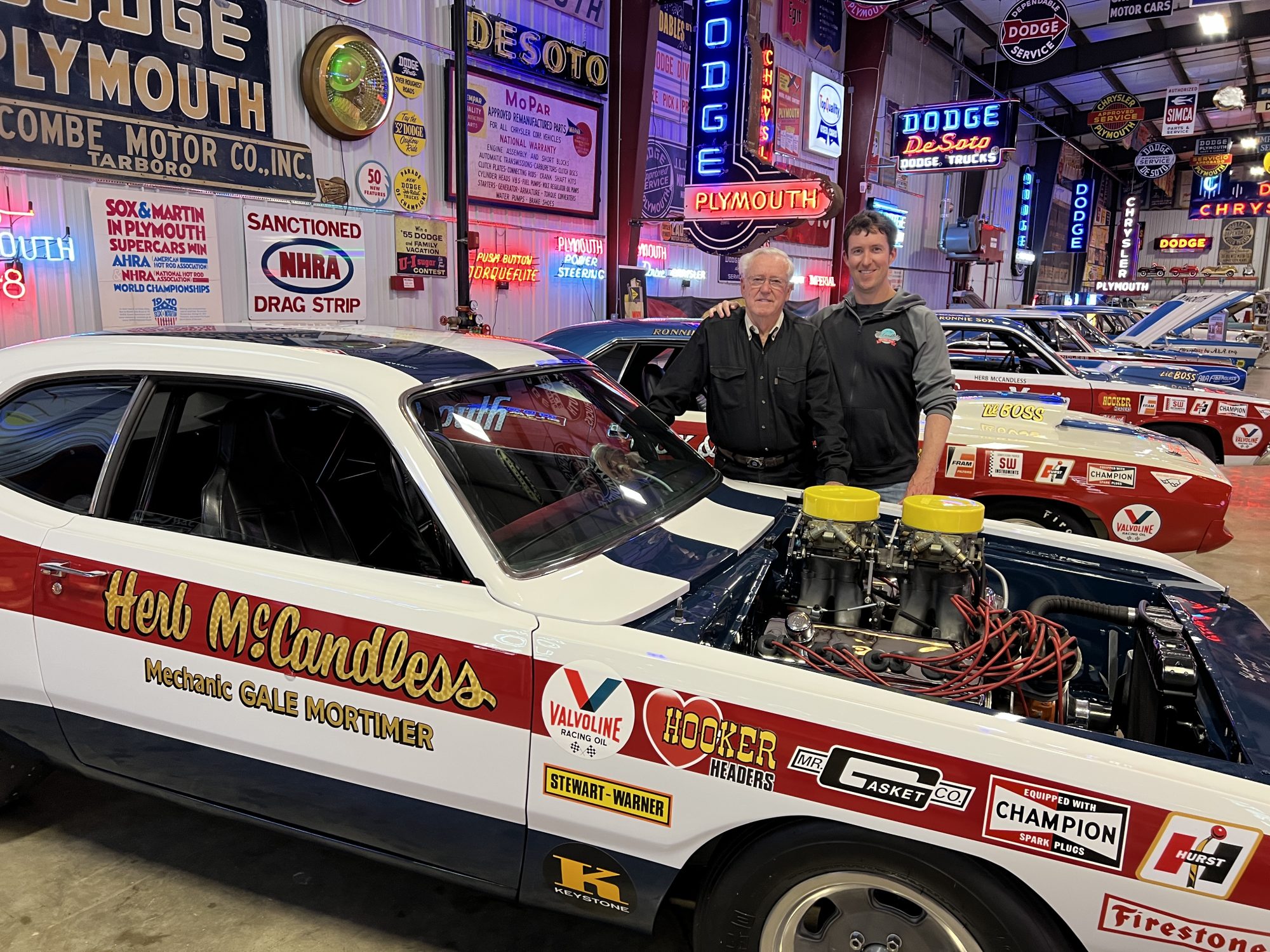 The McCandless Collection not only amassed one of the rarest collections of Mopar vehicles in one location, but it also cemented a bond between a father and son that brought them closer. "There's no collection without Dad. He does all the maintenance on the cars. I do not possess the skills or anywhere near the car knowledge he does. My young nephews work with him so he's passing that information down to them. My Dad's 78 years old but he thinks he 30. It's not uncommon to find him upside down under the dash fixing a wiring problem on one of these old cars," smiled Mike.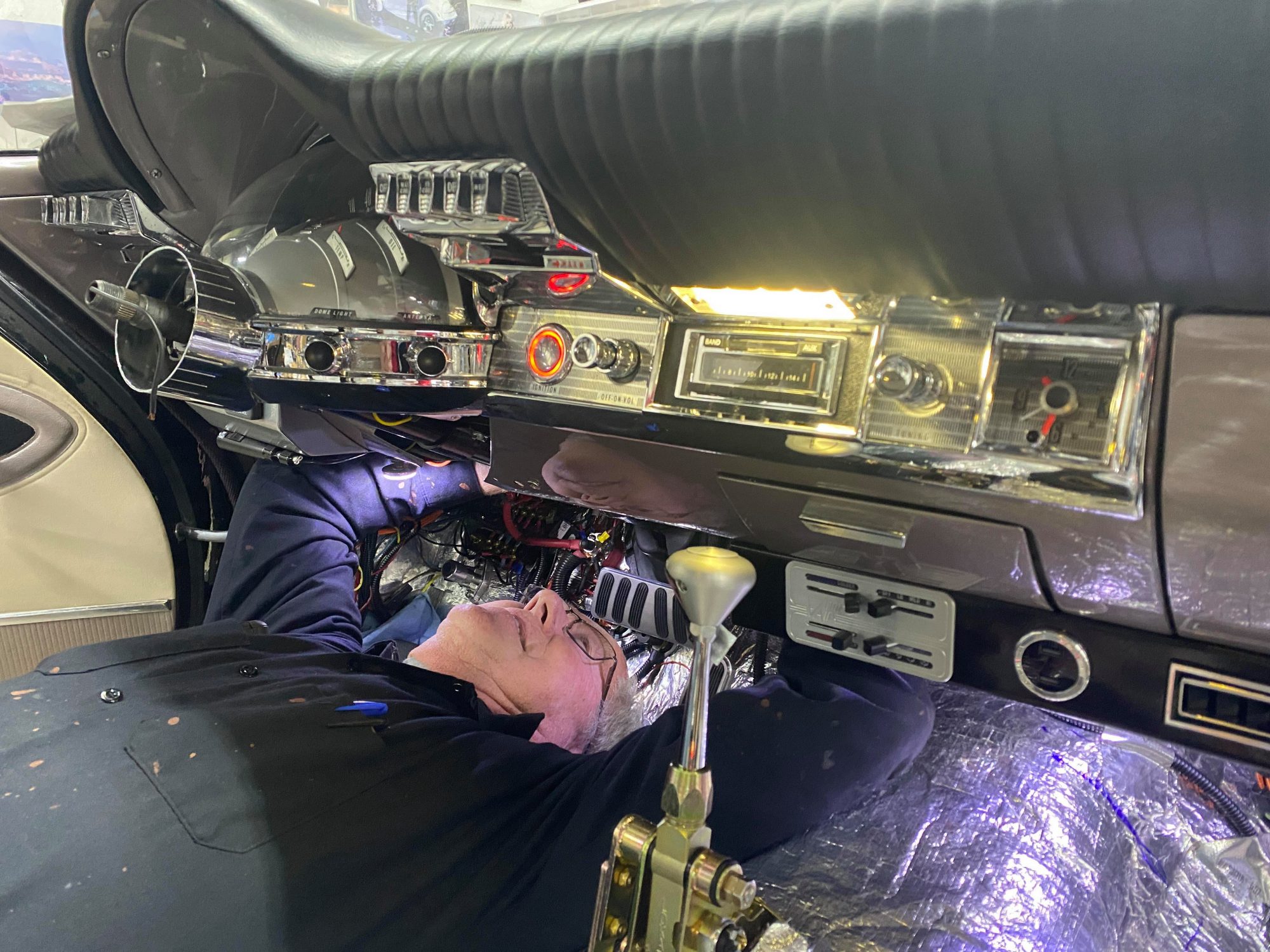 At this point in Mike's life, he's focused on his family. He's a firm believer the car hobby brings us all together and we agree. By preserving history, educating enthusiasts, making people smile when they admire these wonderful machines and, most important, spending time with his father, Mike's mission of creating The McCandless Collection has been a magnificent success!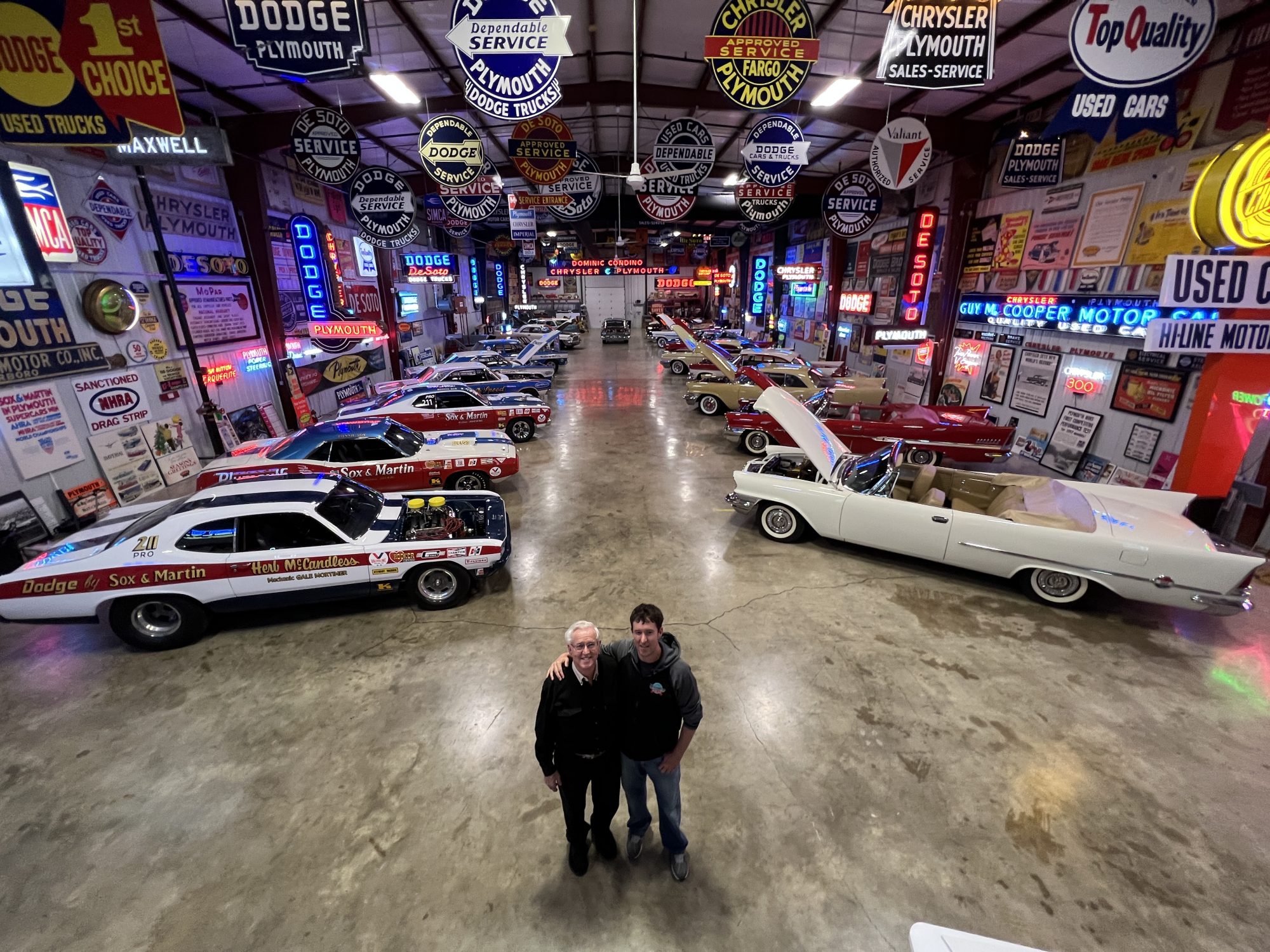 For a complete listing of all the cool cars within The McCandless Collection and to arrange a private personal tour, check out their website. In the meantime, this awesome photo gallery of the rare machines and authentic dealer memorabilia contained in their museum will whet your appetite.
Comments
Comments