The Rapid Transit System Caravan: Part 1
3 years ago Heritage
The year is 1970, your hair is long and your pant legs are wide. Gas is cheap, Led Zeppelin just released their second album and the horsepower wars are in full swing! With the big three battling over the ever shrinking attention span of America's youth, automotive advertisers were forced to embrace their wild side in an effort to appeal to the latest in hot-rodding culture. At the height of the muscle-machine era, big metal flake, shiny side pipes, and wild funny-cars were all the rage. Being in touch with their fanbase, Chrysler was prepared to impress with strong performance line-ups for the 1970 model year. Dodge's Scat Pack and Plymouth's Rapid Transit System sparked quite the sibling rivalry between the two Chrysler kin, but I think it's safe to say Plymouth championed the joint marketing effort when they introduced the Rapid Transit caravan!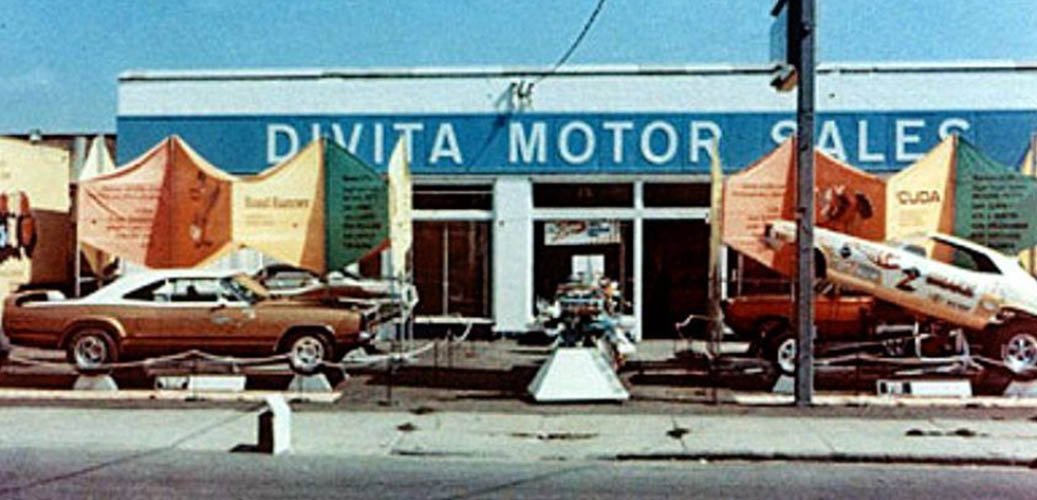 While the cars themselves have made headlines over the years, the tour itself has sadly fallen into obscurity. As a die-hard Chrysler nut, I feel it's important to remember this incredible time in our brand's history. A time where NASCAR stadiums and ¼-mile bleachers were packed, a time where muscle cars roamed every road, and a time where Plymouth's "win-you-over" beat was strong!
The caravan was a tour, a traveling roadshow that displayed Plymouth's hottest new models and showed off their potential to the world of customized cars. Plymouth commissioned the modification of three brand-new models (a Duster, a 'Cuda and a Road Runner), which were transformed into radical funny car-inspired street freaks! Plymouth then crammed the three customs into a 44-ft.-long bright yellow big-rig and showed them off at Plymouth dealerships across the country. Along with the cars was a replica of Don "The Snake" Prudhomme's flip-top funny car 'Cuda, a cut-away HEMI® engine and a stockpile of hot-rodding parts! Reaching thousands of fans across the nation, the personalized Plymouth vehicles were a huge hit! With the tour boasting a large attendance and sales figures skyrocketing, Plymouth hit the road again in the summer of '71 for one final Rapid Transit tour. These bizarre muscle machines left a lasting impression on car enthusiasts across the nation. Undoubtedly, they're an essential piece to the Mopar® heritage, yet somehow shortly after their final tour, the crazy customs were split up. Hiding in parking garages and tucked away in shops, the oddball Plymouth vehicles had fallen completely off the map for decades – that is until Steven Juliano took an interest.
Despite dabbling with a few Cobras and others from brand X,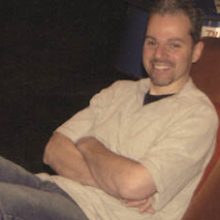 Juliano was best known within the car community as the caretaker of some of the rarest of rare Mopar vehicles, as well as an avid collector of original Chrysler memorabilia. Throughout the 1990s, Steve personally hunted down each of the RTS cars in his collection and saved them from potentially grim fates. Steve's fanatical passion for these cars provided a huge contribution to Mopar history. He restored, preserved and shared these pieces of Plymouth's heritage for future generations to enjoy. Sadly, Steve passed away in September of 2018 after a long fight with pancreatic cancer. As a result, his collection is up for auction, including the extraordinary Rapid Transit Plymouths! The cars will be available for bid at Mecum Auctions this May in Indianapolis and on Mecum.com. Check out these spunky one-of-a-kind customs, and who knows, you might even have the opportunity to become the caretaker of a Rapid Transit caravan car.
1970 RTS Road Runner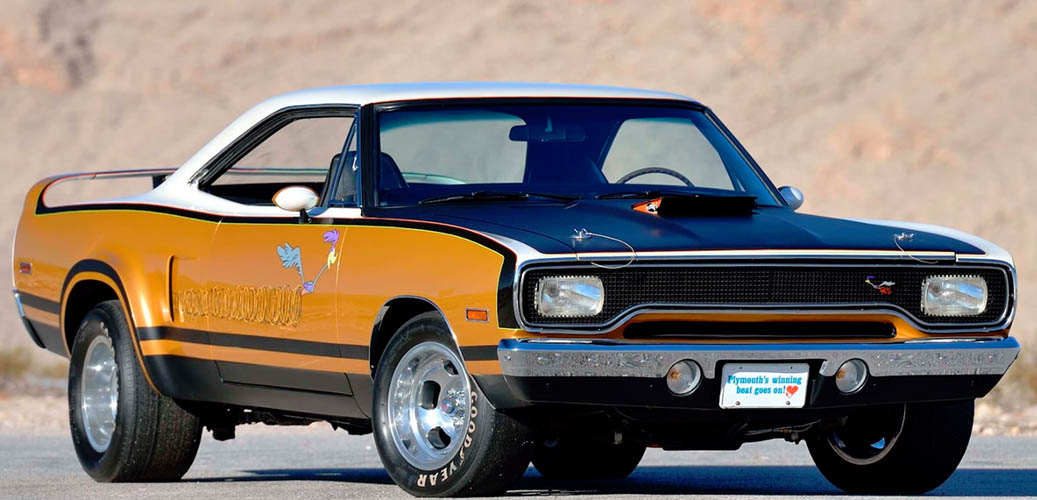 The 1970 RTS Plymouth Roadrunner was originally customized for the tour by Roman Chariot Customs in Ohio. Among a slew of wild modifications, it features rectangular headlights, a molded one-piece rear spoiler, wide wheel flares and a striking paint scheme (complete with a giant Road Runner bird trailing out of the side scoop). Despite the crazy customizations and an extremely detailed build, the best part of this '70 Road Runner has gotta be what it received straight from the factory: the coveted 426 HEMI engine! This R-coded road warrior must have gotten around after its one and only tour in 1970, as it ended up in the hands of a big-league baseball player who brought the car into a shop to be rebuilt into a drag car.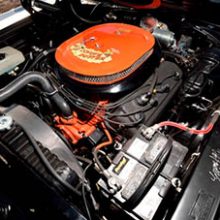 Thankfully, the owner lost interest before anyone took a sawzall or welder to this rowdy Road Runner, and it found a new home where it was driven rarely and stored in a garage for most of its life. That's where Juliano comes in. Steve was commonly referred to in the community as "a man with endless means" but that doesn't mean he wasn't a good negotiator. Steve discovered the car in Kalamazoo, Michigan, after listing a wanted ad for the original Rapid Transit cars in a local newspaper. After a back and forth with the owner, he arranged himself a sweetheart deal on the car and had it restored back to its exact former glory by Ken Hackett. She is estimated to sell anywhere between $250,000 and $400,000; if I had that kind of cash laying around, I couldn't think of a better way to spend it.
RTS Duster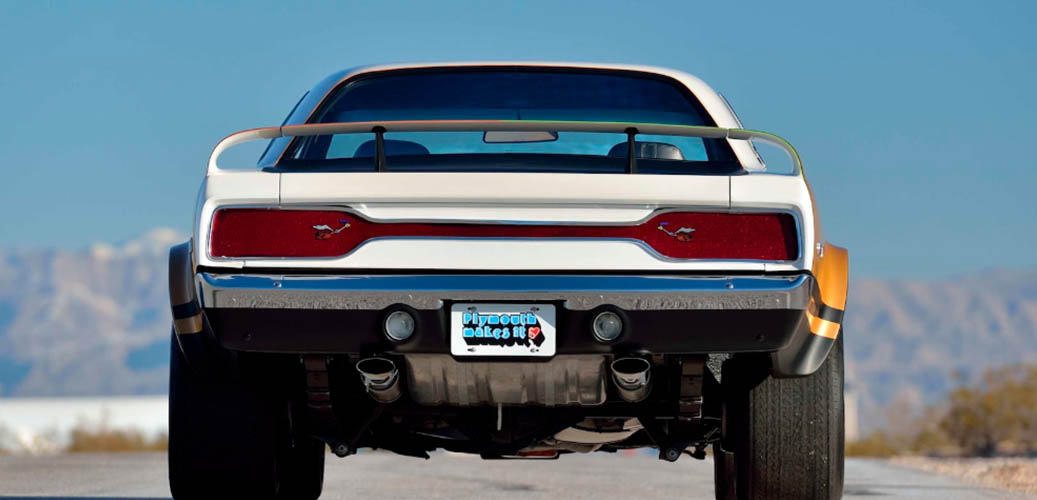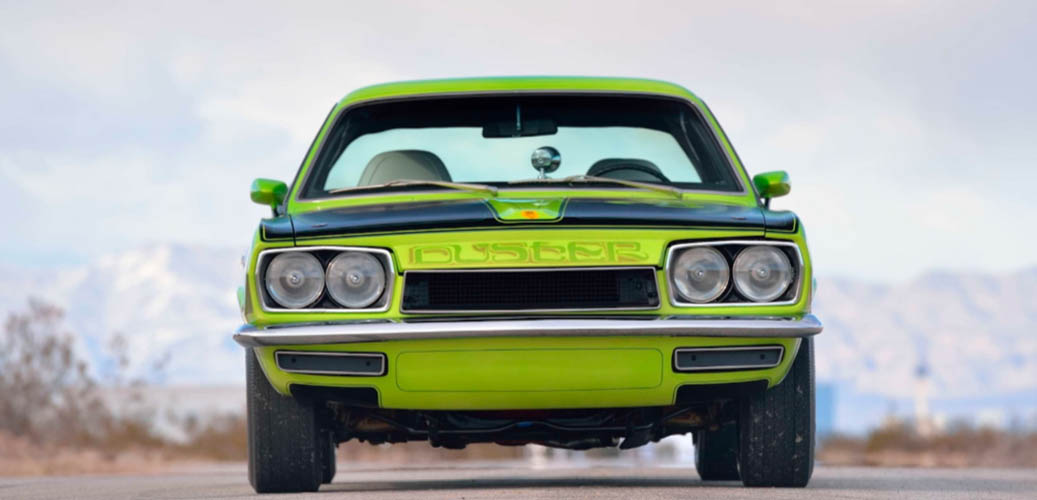 With a flush front end, funky lettering and old-school pinstriping, this Sublime street freak definitely stands out in a crowd. Originally customized by Byron Grenfel, the RTS Duster sported an orange paint scheme in the 1970 show circuit before it was updated with its current glowing green paint for the tour of '71. The story behind Juliano's discovery of the Duster is probably the most outrageous of all the RTS cars: In the midst of his ongoing search, a friend of Steve called him out of the blue from a parking garage in Detroit. His friend told him, "You won't believe this, but I swear I'm looking at your Duster right now!" This took place well before the days of picture phones and instant messenger, so evidently Steve did believe his friend's wild claims because he and his wife promptly flew out to Detroit to see the car in person. Now Steve wasn't permitted to just waltz right in and take a look at the car, but after a bit of, eh, let's call it "financial persuasion", he was allowed to go check out the Duster up close and personal. Per usual, the car wasn't for sale, but as history tells us, Juliano had a way of getting what he wants. It wasn't long before the car went up for auction and Steve won it as the sole bidder! The RTS Duster was then restored back to its 1971 self by Roger Gibson and is estimated to sell somewhere between $150,000 and $200,000. With a factory 340 and 4-speed, it's obvious that even all these years later, this Plymouth has no problem dusting off the tires.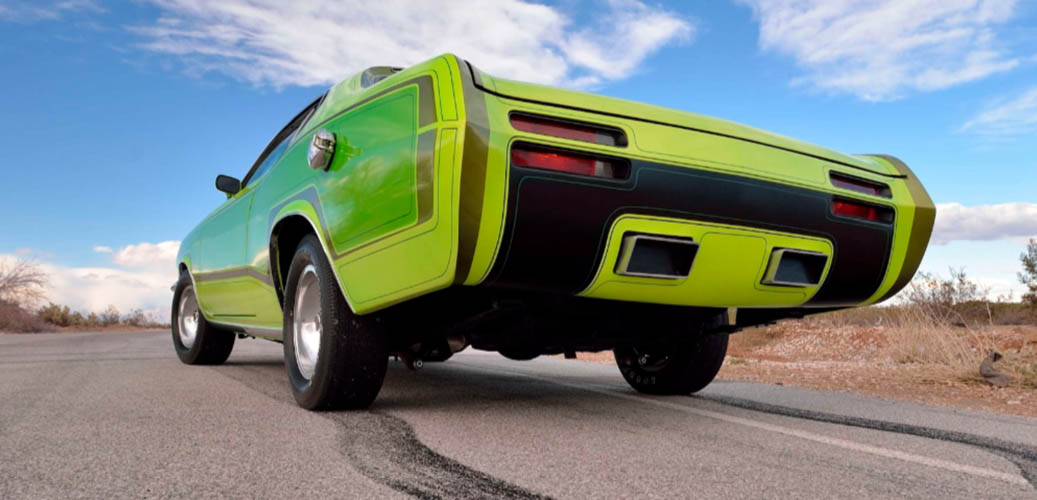 1971 RTS Road Runner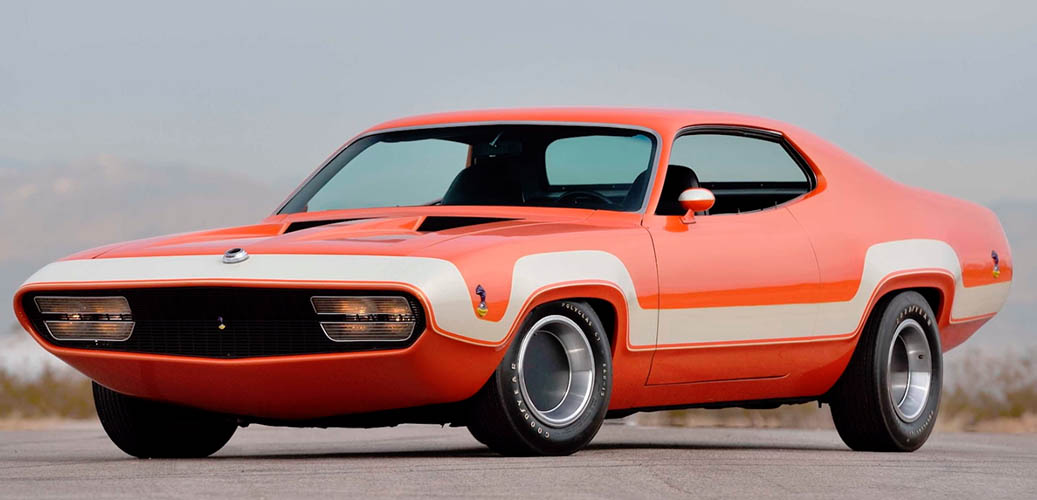 In 1971, Plymouth introduced an all-new fuselage-styled Road Runner to replace the outdated 1970 model. Along with the new B-body came a new Rapid Transit caravan car for the final tour of '71. The 1971 RTS Road Runner was built by Chuck Miller of Styline Customs who treated it to unique headlamp covers, a recessed hood, and a flush spoiler built into the decklid. The hidden details on this creamsicle custom are what really gives it charm, like its toon Road Runner side-markers (or chicken-heads, as some fondly refer to them), blacked-out wheel covers, and over-the-top tail lights that illuminate in green, yellow and red. Not only is this RTS Road Runner arguably the most iconic car of the Rapid Transit tour, but it is also the only one that is still in original condition! No doubt, we can thank the car's builder Chuck, who owned the car before Juliano after its only tour in '71, for its preservation. Sure, she has a few battle scars from her former roadshow days, but it's incredible to see this radical Road Runner still sporting her original show circuit paint job.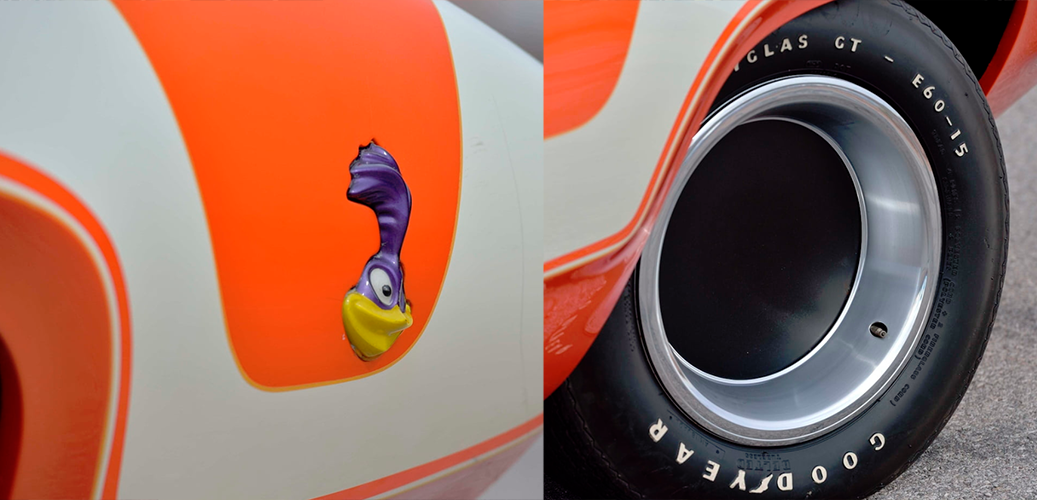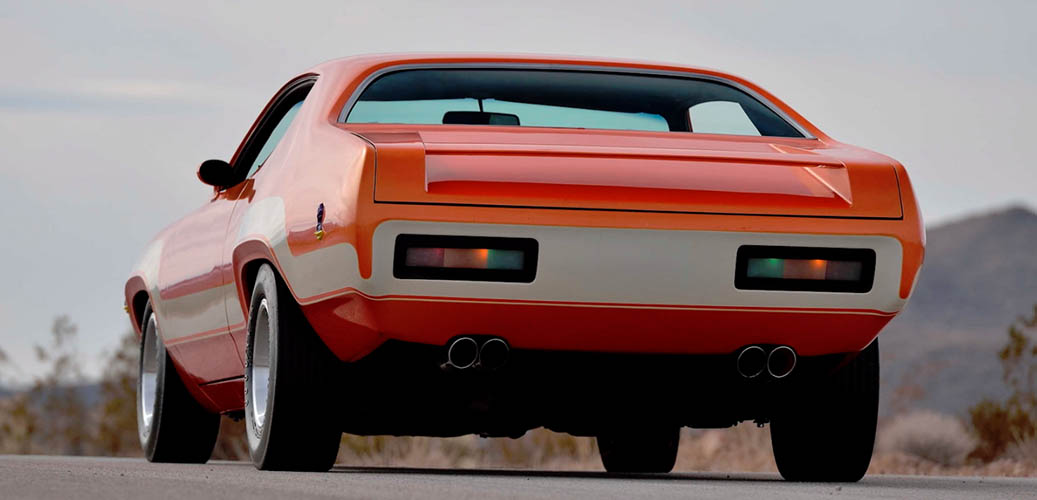 RTS 'Cuda
There is another piece to the Rapid Transit puzzle that never fell into place. The 1970 'Cuda (also customized by Chuck Miller) has been the missing link in Juliano's near complete collection.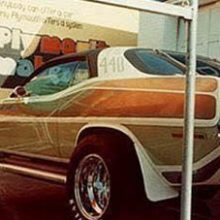 Much like the RTS Duster, the 'Cuda went on both tours in '70 and '71, each time wearing a different paint scheme. With its bizarre beak, flush chin spoilers, sleek side pipes and wide Cragar mags, the RTS 'Cuda truly is the epitome of an old-school street freak! So where is the car? How did it fail to complete his collection? Well, it wasn't due to a case of a missing Mopar. Juliano knew exactly where the car ended up; in fact, he laid his hands right on it, but even to a man with endless means there are some desires in life that remain unobtainable. For now, the car rests quietly, supposedly in a garage under the Ambassador Bridge, yet to be reunited with the gang of Rapid Transit caravan cars.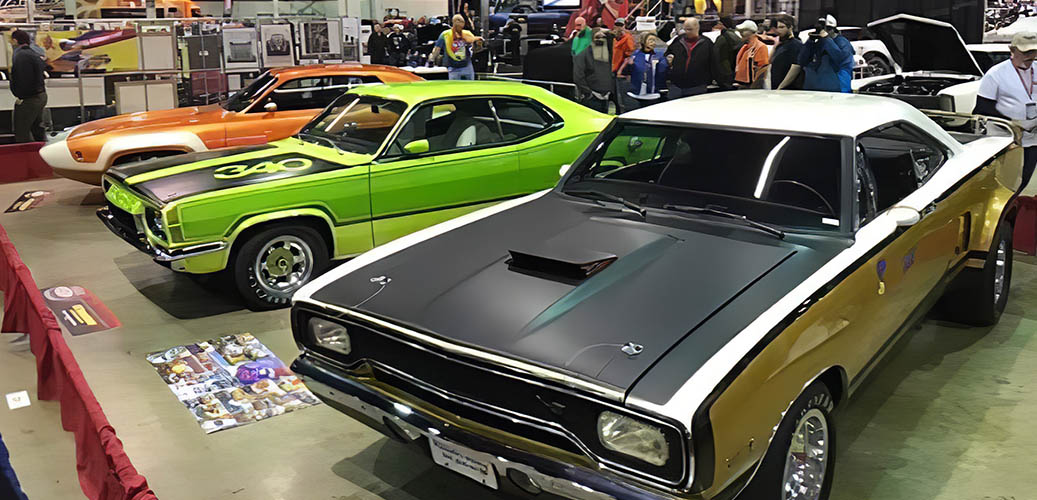 Bizarre, unique and definitely out of the ordinary! These crazy custom Plymouths look like something straight out of World of Wheels circa 1973, and really represent what that era was all about. After all the work that went into reuniting these cars, it is sad to see them potentially split up at auction. Who knows what will happen, perhaps the right collector will step up and buy them all, or perhaps they will go to separate homes but reunite annually for a car show or two. Either way, I wish their new owner(s) the best of luck and pray they are as dedicated and passionate as the previous. Even decades later, these cars thrill everyone they meet and put huge grins on the face of many. While the cars themselves have made recent headlines, the Rapid Transit tour remains underappreciated, learn more about the weird, wild marketing scheme known as the Rapid Transit tour in an upcoming article here on DodgeGarage!
Of all four Rapid Transit customs, which one is your favorite? I have a hard time choosing between the white whale 'Cuda and the "chicken head" Road Runner.
Comments
Comments