Spirit of '76
4 years ago Heritage
Whether you were a prep dancing in a discotheque, a burnout snacking on moon pies or a mom at work in her kitchen listening to Mac Davis, you must remember the Spirit of '76! The bicentennial of our great nation triggered a multi-year celebration that was capitalized on by all. Hats, buttons and T-shirts were embellished in red, white and blue, old glory was proudly waved at every home and business, and society was looking to show off their patriotism in any possible facet. Amidst the flag-waving frenzy, multiple automotive manufacturers got in on the action and produced special editions to celebrate the country's independence, but none did it like Dodge!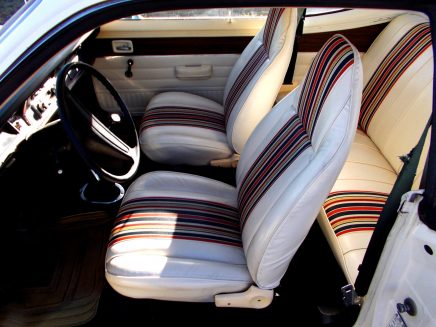 A fully decked interior striped in our national colors, big "Spirit of '76" decals embellishing it's quarters, and a banded side stripe forming into the majestic profile of an eagle; no doubt the Spirit '76 edition Dodge Dart was an all-American car! The edition came standard with a 225 slant six engine and manual transmission, though consumers could opt for the 318 V8 and automatic. Despite the bicentennial buzz, the Spirit of '76 Dodge Dart could be considered somewhat of a sales flop. This can likely be chalked up to the nearly dead Dart model hosting the edition, instead of the more popular and fresh F-body platform Dodge Aspen. With low production numbers and a general lack of marketing, the Spirit of '76 flew under the radar along with many oddball editions that emerged from Chrysler Co. in the late seventies.
With the edition falling into general obscurity, many Spirit of '76 vehicles have gone undetected as a basic disco-era Dart for decades! Take Raymond Barnard's Spirit of '76 edition for example; with faded graphics and a torn-up interior, his Dart pictured above once appeared to be nothing more than a plain-Jane baseline Dart Sport.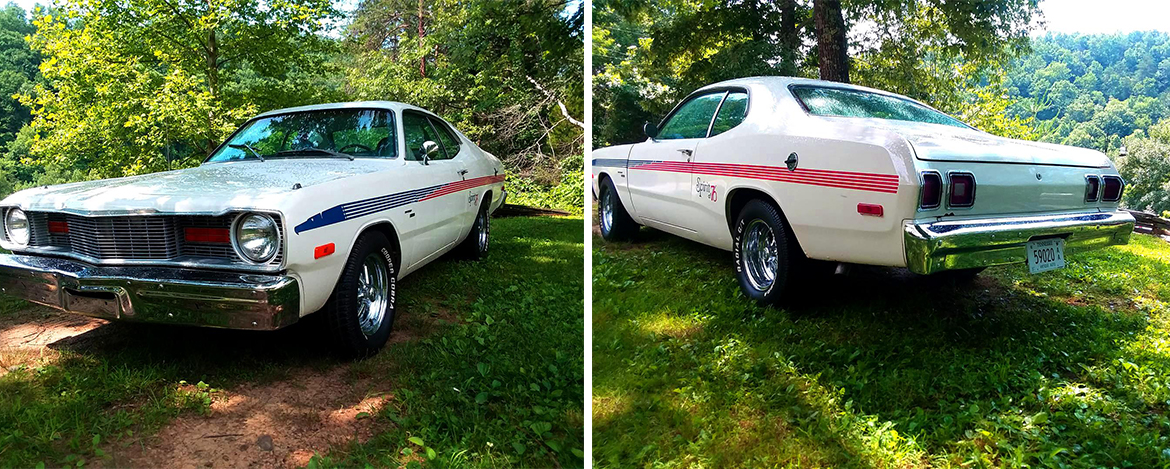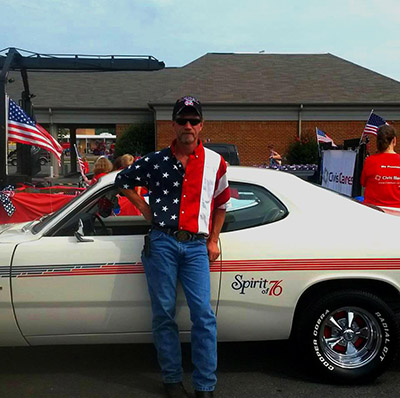 Its previous owner planned to have the car junked due to its crusty quarter panels and inability to start. Luckily, Raymond stepped in just in time and saved this odd Dodge from the crusher. He got right to work repairing rust and rebuilding the factory 318/727 when he started doing a little detective work and uncovered his car's unusual identity. With a clear understanding of the car's rarity and general importance the edition has to the brand's history, he decided to restore it back to its former factory glory, but still spruced it up with a few aftermarket details like fat Cragar mags. Raymond embraces his car's patriotism and allows it to bring out the Spirit of '76 in him every time he drives it.
But wait! There's more!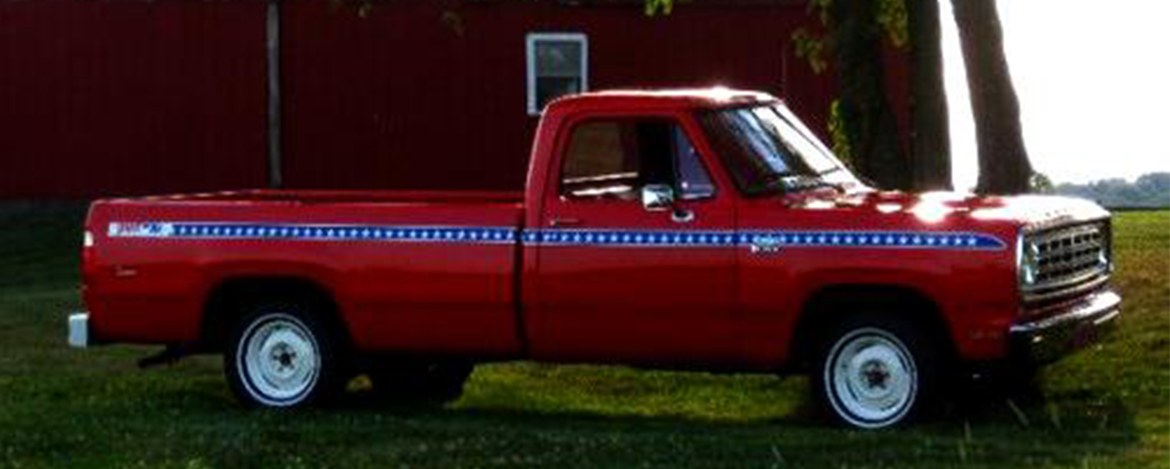 Even more obscure than the bicentennial edition A-body was Dodge's star-spangled pickup! I mean nothing screams Americana like an old Dodge truck, and one decked out like this? That's like the epitome of freedom! The truck was offered under Dodge's 2WD long-bed D250 platform and supposedly could be built as the most economical pickup truck in 1976; if that isn't capitalism, I don't know what is. Appropriately, the truck was only available in red, white and blue and featured a longitudinal starred stripe that ran alongside the body. Additionally, the truck sported what is referred to as a "deluxe" interior package, which I presume was similarly adorned with the red, white and blue treatment that graced the Dodge Dart. The one pictured above is one of less than five known factory Spirit of '76 editions, belonging to Ryan Anderson and documented by MoparTruckParts.com.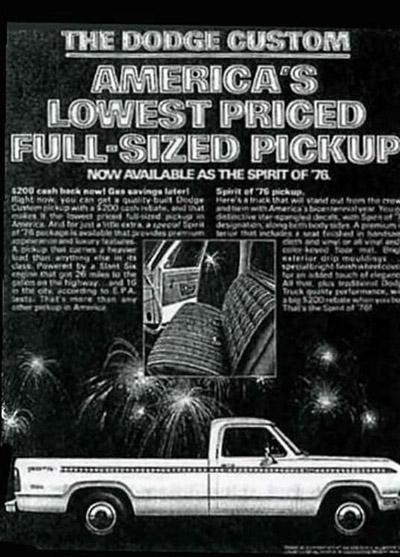 While these special editions may have been created in an era of lower horsepower and declining collectability, their rarity makes them treasured pieces to the Mopar® heritage. As we celebrate the heritage of Mopar and the heritage of our great nation, it's important to remember the days of unique editions like this aren't over. Just look at Dodge's new Stars and Stripes edition, a modern heir to the flag-waving Spirit of '76. Even today, in 2019, our patriotism is celebrated in similar ways, so fire up the grill, rock that American flag T-shirt, do a burnout in your Mopar vehicle and on this most awesome independence day, embrace the spirit – the Spirit of '76.
Comments
Comments