Think Pink!
3 years ago Heritage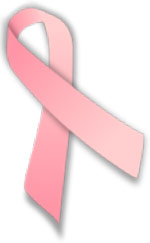 October has to be one of my favorite months – exploring corn mazes, carving pumpkins and sneaking in those final fall cruises before your muscle car is tucked away for winter hibernation. Unfortunately, in the midst of all the October excitement, there is an important campaign that is often overlooked: Breast Cancer Awareness month. In modern day, the color pink has been strongly linked as a support symbol for breast cancer and is often adorned on items like ribbons, keychains and keepsakes as a show of support. Now, when you think of a pink car, those Mary Kay Cadillacs or that one-off executive-ordered pink 'Vette may pop into your head, but when it comes to OEM factory production, no other manufacturer knows how to think pink like Dodge! In honor of breast cancer awareness, let's take a look at three of the Dodge Brand's blushing blends!
Heather Rose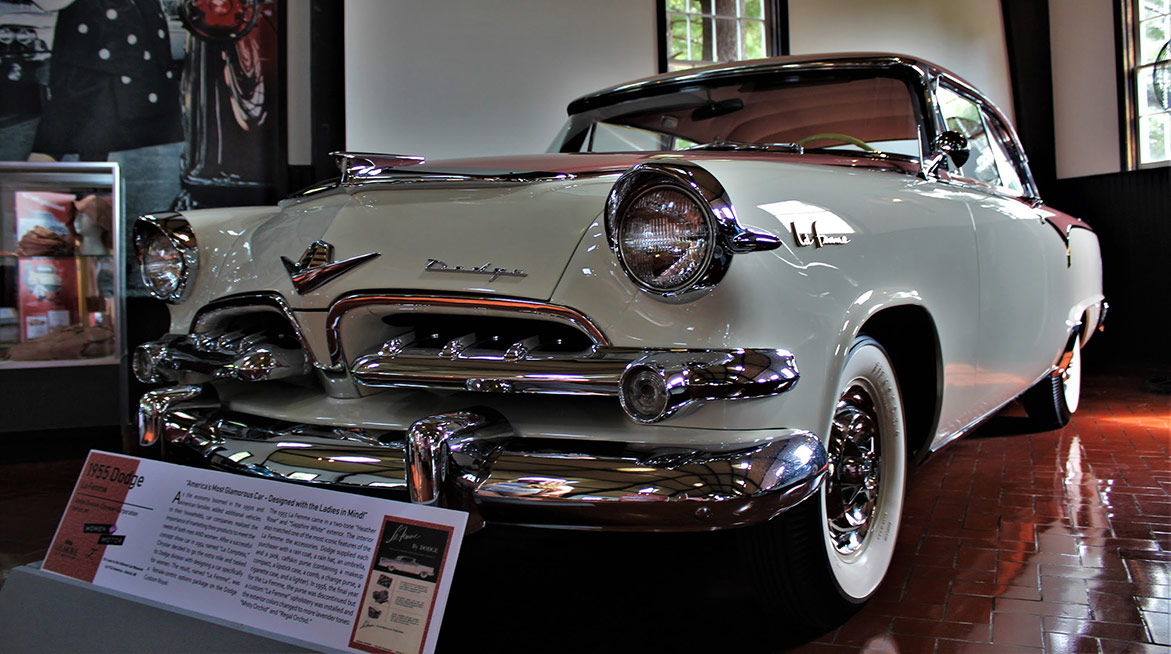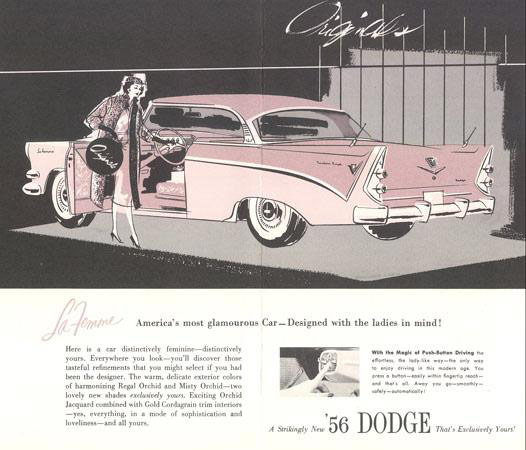 It all started waaay back in the mid-1950s, when women driving was finally becoming commonplace in American society. Other manufacturers were adding low-powered products to their lineup to appeal to female consumers, but Dodge had a better grasp on what women want. In 1955, Dodge debuted the La Femme, a car catered specifically to women without compromising performance. The La Femme featured convenience factors like power steering, power brakes and a refined automatic transmission, but also came equipped with the potent first-generation Chrysler Firepower HEMI® engine! Ladies across the nation raised hell in these two-toned Heather Rose hot-rods while perfectly matching their new street machine with freebie purchase favors like a pink Dodge raincoat, hat, umbrella and purse. With the first-ever pink production vehicle, Dodge showed their support for women's liberation and showed that ladies can do all the things a man can do, including driving a badass HEMI engine-powered Dodge!
Panther Pink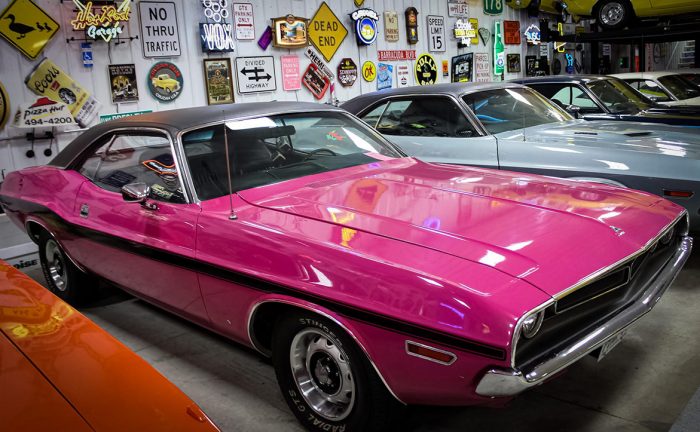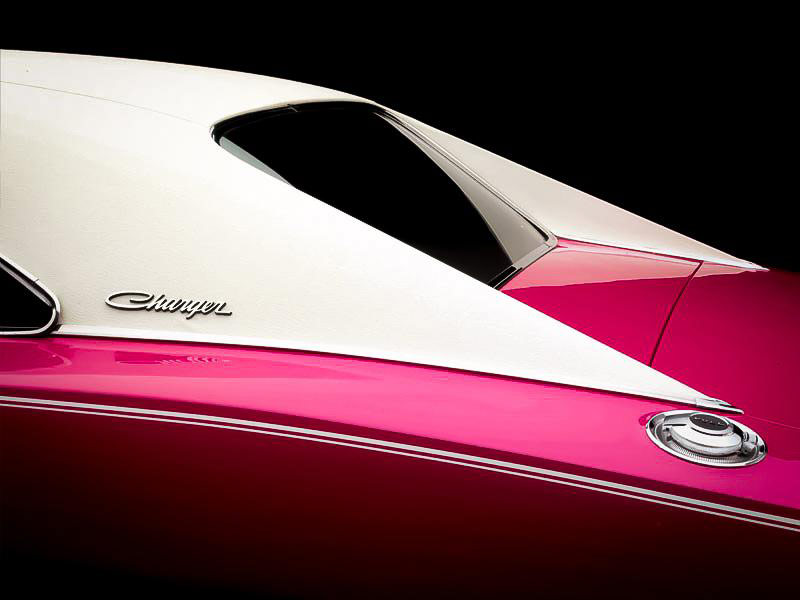 Throughout 1969-1971, Dodge's High Impact color series hosted a star-studded lineup of over-the-top bombshell shades, but few would rival the fun feminine spirit of Panther Pink! Panther Pink (or Moulin Rouge for Plymouth) is a bold blend of magenta that to this day remains a total show-stopper! The playful pigment was offered to the public for just one year under the code FM3; and while the shade was technically only available in 1970, many cars from 1971 all the way into mid '70s were still specially optioned in the oddball color. The factory-built 1971 Challenger in FM3 pictured here is the perfect example of a rare post-1970 magenta Mopar® vehicle! Being the only true pink on the market in the muscle car era, Dodge drew in the marginal market of ladies (and very secure gentlemen) that were tickled pink!
Furious Fuchsia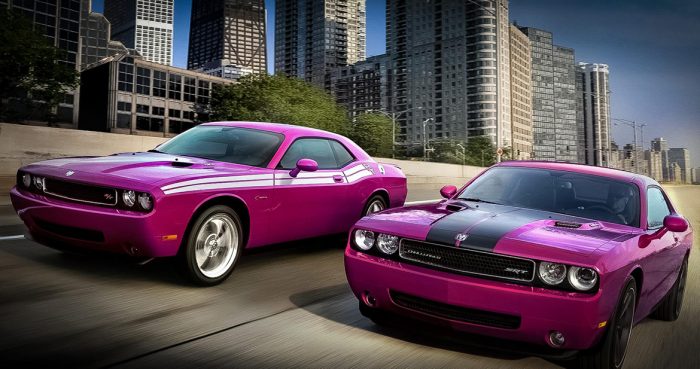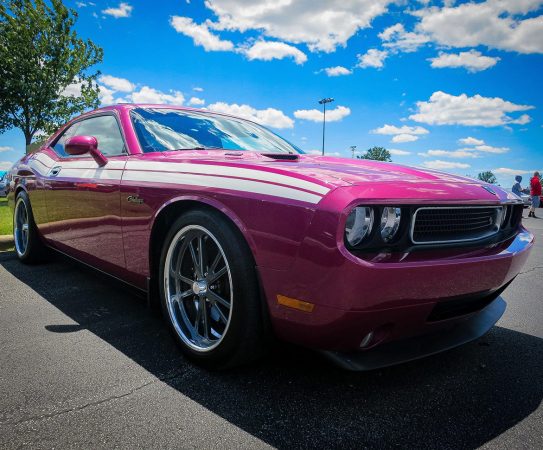 In 2010, Dodge returned pretty in pink with their limited-edition run of Furious Fuchsia! Furious Fuchsia was only available on R/T and SRT8® Dodge Challengers for a one-year limited production series to celebrate the 40th anniversary of the 1970 color Panther Pink. The special edition provided the bold magenta exterior paint color, matching interior stitching and your choice of either black or white stripes. With less than 2,000 Furious Fuchsia cars ever built, the special edition has become highly sought after, but can often be seen sporting its shocking shade at car shows across the country!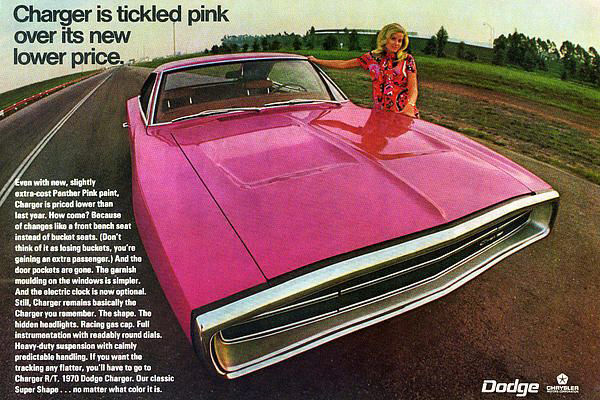 With the 50th anniversary of the famous pigment Panther Pink fast-approaching and the color becoming widely accepted as a support symbol for breast cancer awareness, I wonder if Dodge will ever release another edition of the shade we crave. What do you think? Would you drive a pink Dodge?
Comments
Comments