Searching for Muscle Car Clues
3 years ago Heritage
Like archeologists combing over a mummified tomb of a deceased pharaoh in an Egyptian pyramid, paleontologists digging up fossils of a long-extinct dinosaur in the Baja desert, or military scientists looking for clues about the Battle of the Somme by sifting dirt from a World War I trench in France, the Mopar® Vintage Certification Team digs deep into a muscle car's soul. They might be examining steel, aluminum, rubber and vinyl on an old Dodge or Plymouth, but they're in search of the same goals – accuracy and authenticity. They want to unearth the hidden clues found on vintage high-performance Mopar machines. It's sort of like a forensic investigation on a car's DNA to make sure it wasn't altered during its lifetime.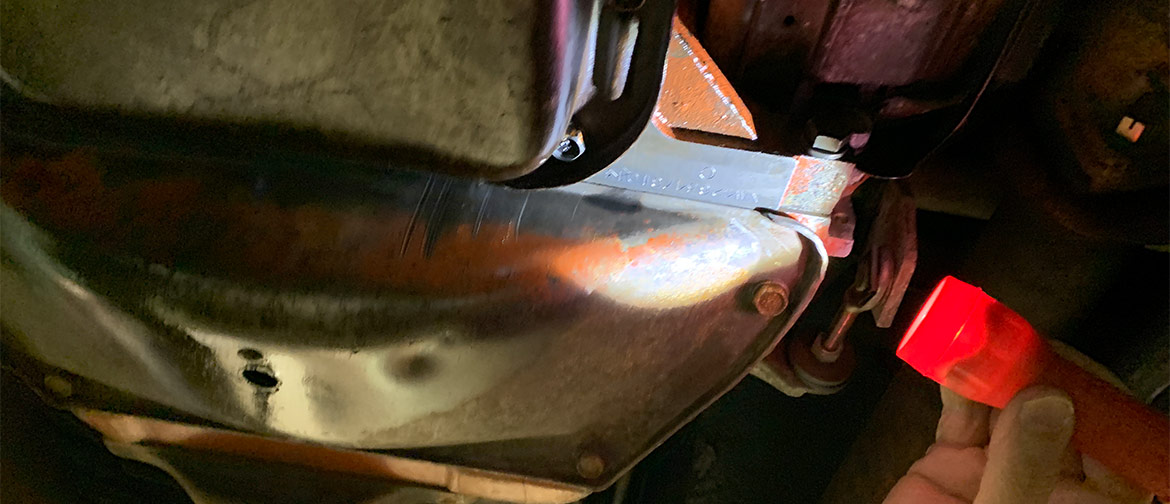 These vehicles might have been mass-produced on a moving assembly line with workers counting down the minutes until the whistle blew, but rarity and value on "middle-class muscle cars" has steadily increased. Who knew the cars a generation ago that drove hard with no mercy in all sorts of weather would one day equate to the value of one's 401K savings? Not all muscle cars survived their owner's inflicted abuse and the few that have are instant collector pieces. Many have been restored and originality wiped clean for fresh paint and reproduction parts. Still, investors, collectors and buyers head in droves to Barrett-Jackson and Mecum auctions and throw down millions of dollars to relive their youth or flip in six months hoping to pocket a nice profit. The money and greed has created a somewhat seedy market of bogus cars being sold as something they're really not. Think of a fake painting by Van Gogh or Renoir being auctioned off at Sotheby's or Christie's. The art world would be in an uproar, the critics would foam at the mouth, and the dubious seller and forger would forever be banished to Devil's Island.
The same can be said in the vintage car world where every now and then, somebody tries to disguise a car and make it something it never was when it rolled off the line. There's always heated debates among "experts" and the smart cookies can spot a VIN-swapped vehicle in a New York minute. The more "provenance" a collector car has, such as its number-matching engine and transmission, the more desirable it is. Reams of paperwork also help to seal the deal. Remember, everyone who's a player knows all the collectors and constantly has their foot soldiers on the ground peeking in garages, warehouses and even fields looking for that diamond-in-the-rough. Originality only comes once in a lifetime, but when dealing with 50-plus-year-old cars that have been passed around like a bad penny, things rarely remain unchanged.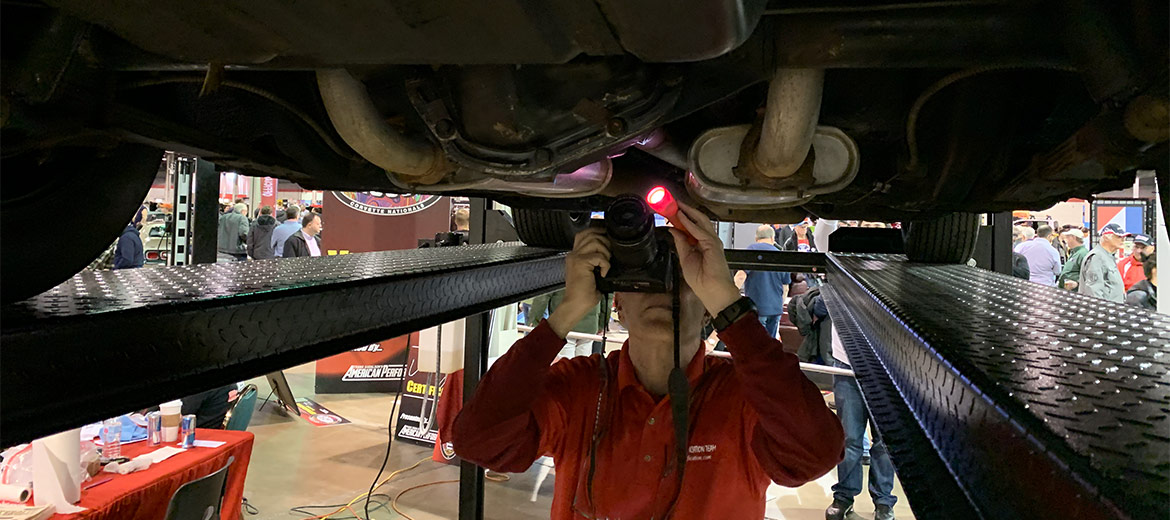 Documentation and education are the best tools to not only weed out the fakes, but to also educate the folks in the car hobby. At the recent Muscle Car and Corvette Nationals (MCACN), we had a chance to hang out with the Vintage Certification Team and look over their shoulders as they went about authenticating a 1971 HEMI® Dodge Challenger R/T, a 1969 ½ Plymouth Road Runner 440 Six Barrel A12 car and a 1964 HEMI Plymouth Belvedere. The three-man Mopar team includes Scott Jay Smith, Frank Badalson and Dave Inglesby. In reality, there are no leaders, captains or hierarchy. Each member has their unique skill sets in what to look for when investigating the genuine article. Between the three of them, there's tons of knowledge in certifying and documenting vintage Challengers, Chargers, Super Bees, Road Runners, 'Cudas and just about any other Mopar muscle car built between 1962 to 1974.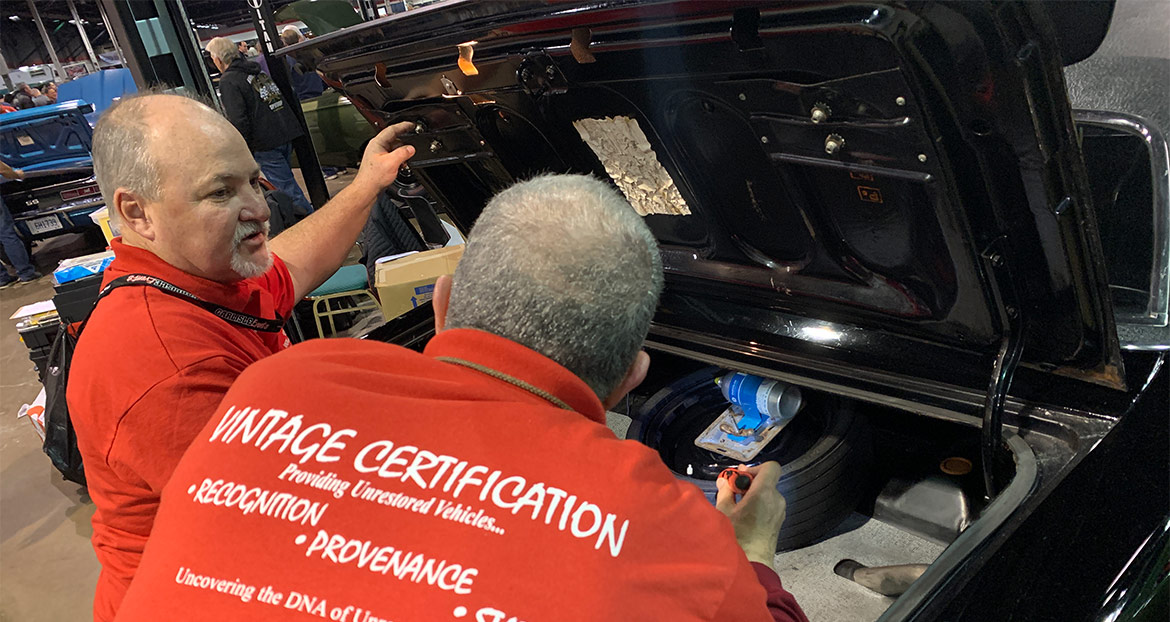 "Sometimes, they're 100% original; sometimes, they've had partial work done to them; sometimes, there's even deterioration," said Smith, who's been in the Mopar restoration hobby for over 30 years. "The Mopar Vintage Certification Team looks at cars in their original state before they're restored or modified. This is important as we capture vital details relevant to how these cars were built and document those findings."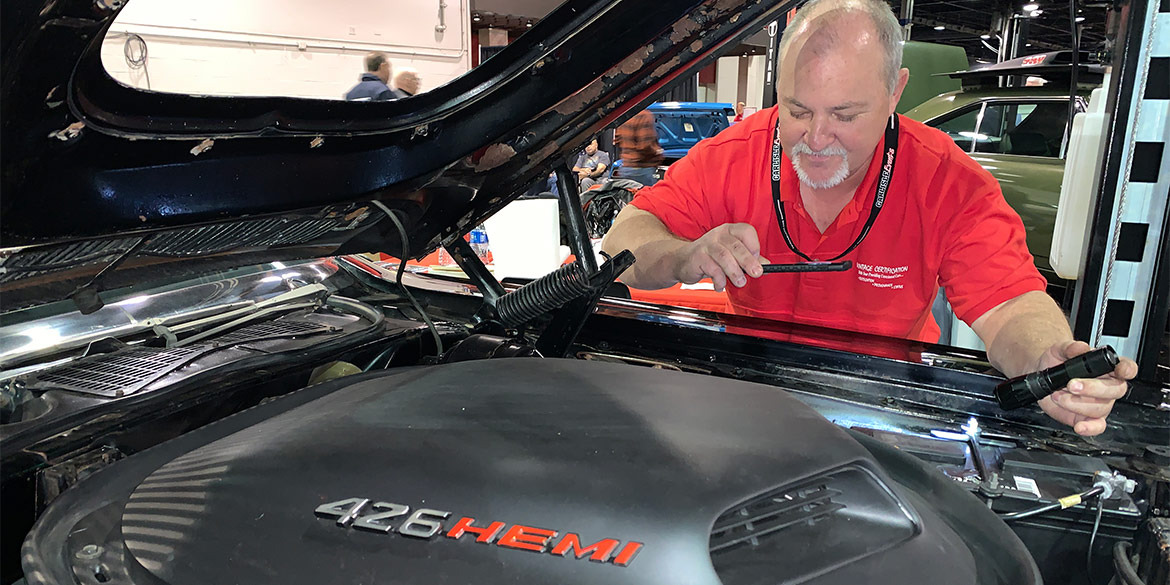 The Mopar Vintage Certification Team sets up certain parameters and levels in authenticating a car's originality. There are five areas of a vehicle the judges look at, including paint/glass, interior, engine, trunk and suspension. The highest level is called "Time Capsule" and a vehicle must retain 95 percent of its original equipment in all five judging areas. The next level is "Legend" and there must be 85-percent originality, while "Heritage" meets 85-perecent originality in four of the five judging areas. Beyond "Heritage" is the "Legacy" level that requires three of the five areas to score 85-percent originality. Finally, "Reference" is awarded to any car that has any five judging areas that meet 85-percent originality.
"Our Mopar Vintage Certification Teams attend many shows, but the Muscle Car and Corvette National is one of our favorites. We ask folks who want us to look at the cars not to touch or even clean them up. These efforts, big or small, could potentially destroy the things we're trying to see and learn from, such as chalk marks and paint daubs that are easily washed off with household cleaners and a hose. So, we ask owners to bring their cars as is and don't do anything to them. Like I tell them, "Don't scrub away history," commented Scott. "We're sort of detectives and, actually, two of our members, Frank Badalson and Dave Inglesby, are police detectives that have been taught by the FBI on solving cases," smiled Scott.
The tools of the team include cell phone cameras, flashlights and pencil rubbings of VIN/sequence numbers found on the engine block and transmission. All three judges check each other's notes, and if there's disagreement, the judges will hash it out before presenting their findings to the vehicle owners. The Mopar Vintage Certification Team have to be purists as the car's history is at stake.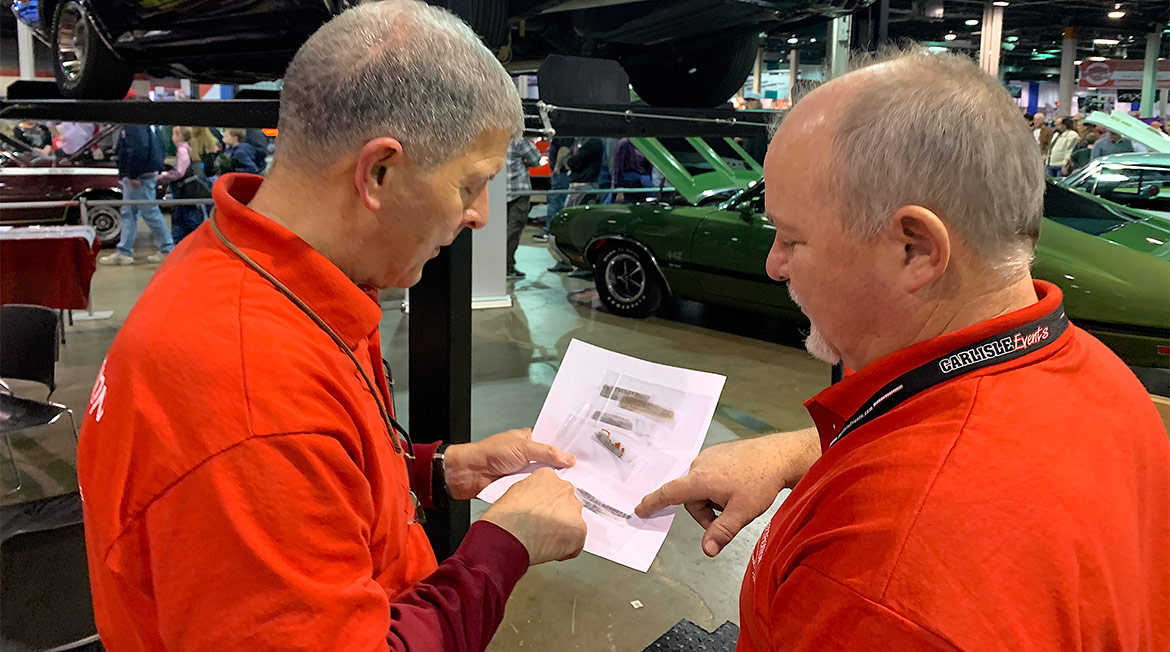 The goal among these die-hards is to learn as much as they can from the original cars before the owner decides he wants it restored. They might be beautiful to look at and even enjoyed when completed, but they can only be original once. As the cars age, so do their owners. And even though the Mopar collector car hobby has been going strong for well over 30 years, many enthusiasts think the best has already been shown, but that's not case. Shows like MCACN are still the perfect backdrop for iconic muscle cars to get revealed upon their discovery in a barn or after its full-blown restoration. These are the many things that bring thousands of gearheads looking for a high-octane fix in the middle of November to Chicago. But even among the Mopar lovers, they all have their unique passions and interests. For those seeking to check out original, survivor muscle cars, and learn how these things were built, the MCACN event is their destination.
"The word 'always' is a rare word in our hobby," exclaimed Scott. "You'll get caught eventually. There's many differences and variability on these cars due to where they were assembled and the vendors supply parts into the plants. So, 'always' doesn't apply all the time when documenting and restoring these cars."
Scott and his team of archeologists are on a unique mission. They're not chasing dinosaur bones, but something that's also extinct: big-block, multi-carburetor muscle cars. If there's history to be written about the horsepower wars of the 1960s and early 1970s, the Mopar Vintage Certification Team will write it.
Like Scott says, "We're not judging cars, we're documenting and preserving history!"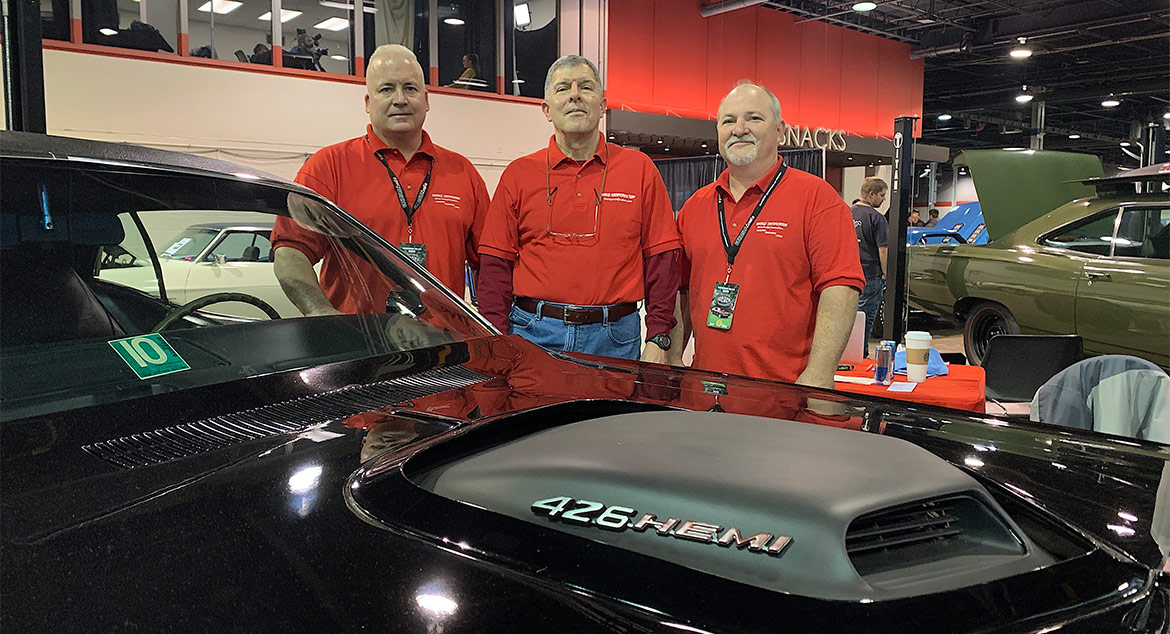 Comments
Comments