50 Years And 0 Signs Of Slowing Down
4 years ago Heritage
50 years ago, the automotive industry was at the apex of an era commonly referred to as the "horsepower wars", a raging battle between Detroit's big three in organized automotive competition. As the year 1970 remains a high point for Dodge as their cars dominated in a plethora of professional racing divisions, Dodge has still chosen to double down on performance with their modern muscle: competing harder, faster, and better than ever! Check out these three different forms of competition that Dodge conquered in 1970, and how they are still kicking ass to this day.
Trans Am Racing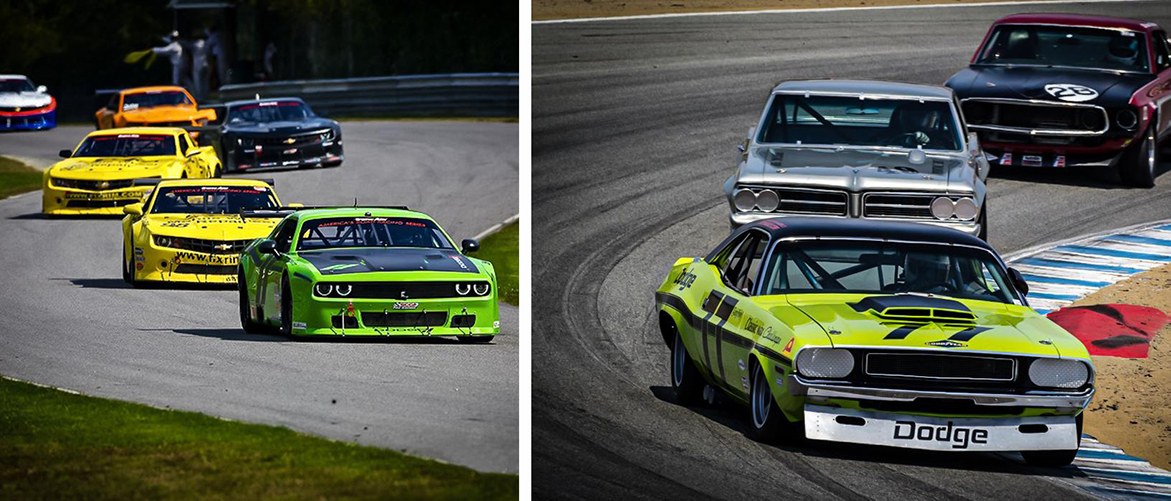 With the 1970 model year came the debut of an all new performance platform, the E-body. With the Dodge Challenger and Plymouth 'Cuda being lighter, lower, and thinner than the boisterous B-bodies, they made the perfect platform to compete in SCCA's Trans Am racing. The series was formatted for manufacturers to enter stock(ish) production vehicles to show off their car's cornering abilities in a competitive road race. As is the case with most manufacturer based motorsports, SCCA's Trans-Am series required that Dodge offer a production equivalent of these track cars to the general public to be eligible to compete in the 1970 season.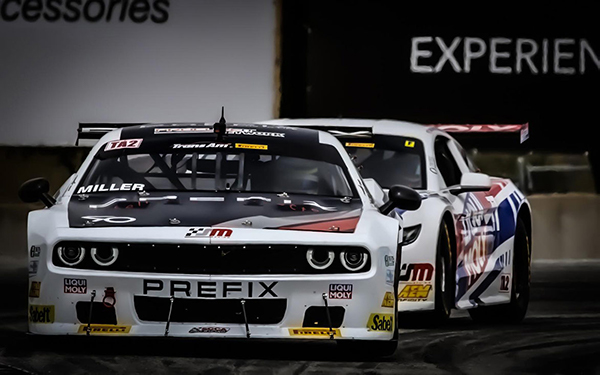 Dodge's response was a factory built T/A edition that was even wilder than its race car counterpart. With three two-barrel carbs powering the "Six-Pack" 340 engine, a short exhaust system featuring a trumpeted meg-tip dumped right in front of the rear tires, and an aggressive demeanor featuring factory rake and a blacked out hood.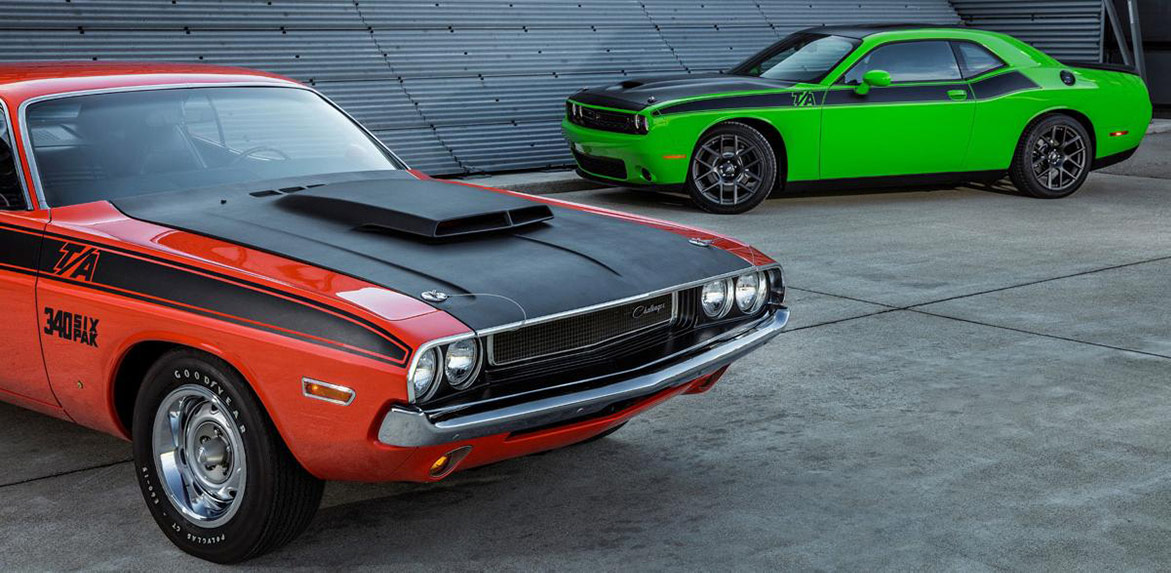 Decades later and the Trans-Am racing series has evolved past the original format of a manufacturer stock based series, but Mopar muscle can still be seen flexing on the track in the new TA2 racing class. The Dodge Challenger is one of only three cars to be recognized in the revived TA2 racing series and continues to take home championships, most recently with driver Mark Miller in his Challenger. Despite it no longer being required in the Trans Am TA2 racing division, the Dodge brand still even produces their own heritage inspired factory Challenger T/A available to all. The car still features the same blacked out hood, ducktail spoiler, and of course that iconic T/A stripe, a truly great tribute to the iconic road racing legend.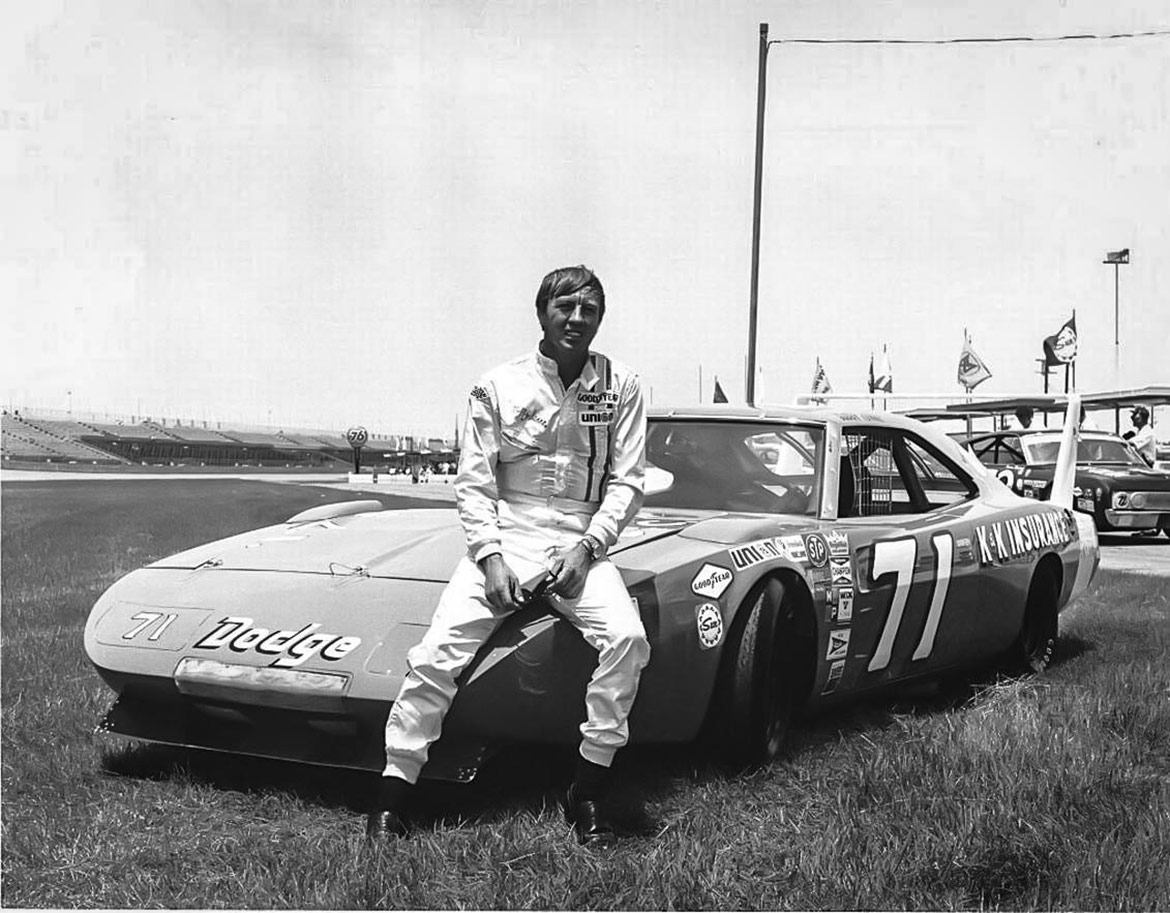 NASCAR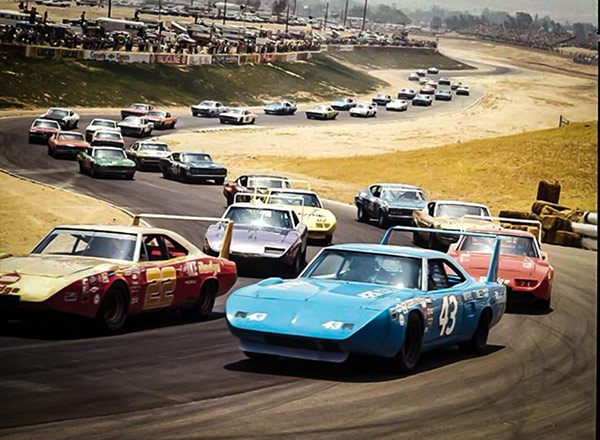 NASCAR: the National Association of Stock Car Auto Racing. If that name wasn't self explanatory enough, allow me to explain that the idea of stock car racing was to provide a platform for manufacturers to build a race car out of their stock production vehicles. Being the bad boy of the big three and always willing to rebel against norms, Dodge took a totally different approach by using the 1970 NASCAR season as an opportunity to craft a purpose built racing car that could still be offered to the general public.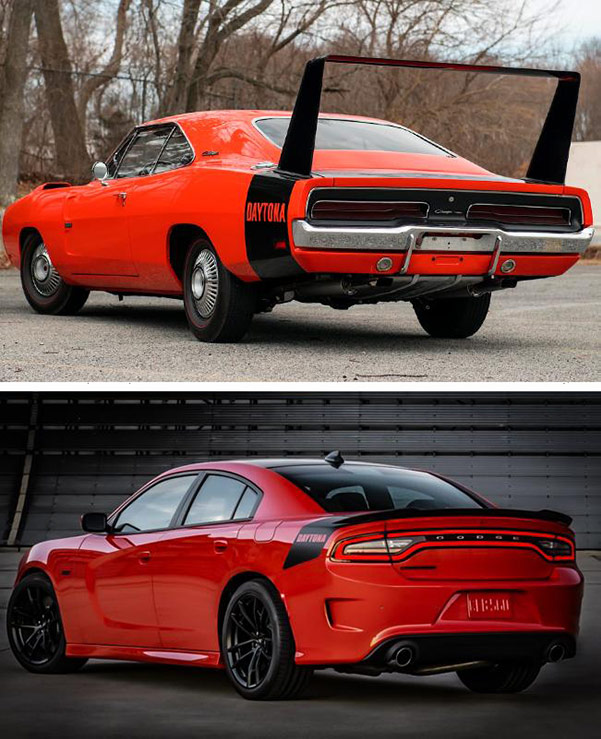 In the final year of NASCAR's Grand National Series, there was zero chance of seeing a Ford or GM lead the pack. Consistently at the forefront of competition was Dodge's 1969 Daytona Charger and Plymouth's 1970 Superbird. Despite the newly revised Roadrunner being a freshly built model made in anticipation of a Richard Petty victory, it was a Dodge that took home the championship with driver Bobby Issac behind the wheel of the legendary #71 Daytona Charger. Dodge's domination in the sport was undeniable and undefeatable, enough so that competitors cried foul. Despite Chrysler remaining in compliance with the rulebook by producing the required amount of Daytonas and Superbirds to the public, NASCAR still outlawed the wild winged-warriors, claiming they didn't fall into the category of a stock car. 50 years later and Dodge still refuses to play by other people's rules, so while they no longer compete in NASCAR they do continue to honor their racing heritage by providing a revival of the stock production racing car to the general public once again with the 2020 Dodge Charger SRT Hellcat Widebody Daytona 50th Anniversary Edition (gee, try saying that one ten times fast). The new edition sports classic features like an aerodynamically engineered spoiler, Daytona stripes, and even though this time it isn't necessary, they are still only producing 501 of them.
Drag Racing

Just because they can zip around a road course or lead the pack on an oval track doesn't mean they can't also be the fastest in a straight line. This month, 50 years ago, Chrysler was rejoicing in a WinterNationals win from Don Schumacher in his Plymouth Barracuda funny car. 50 years later and guess who is leading a star studded team of drag racing legends into the the 60th anniversary of NHRA's Winternationals? Drag racing legend Don Schumacher of Schumacher Racing refuses to quit as he drives his team into a successful season opener. Beginning 2020 with a victory from Schumacher's very own Jack Beckman in his HEMI powered funny car, it seems the latest NHRA season will be just as triumphant as it was 50 years ago.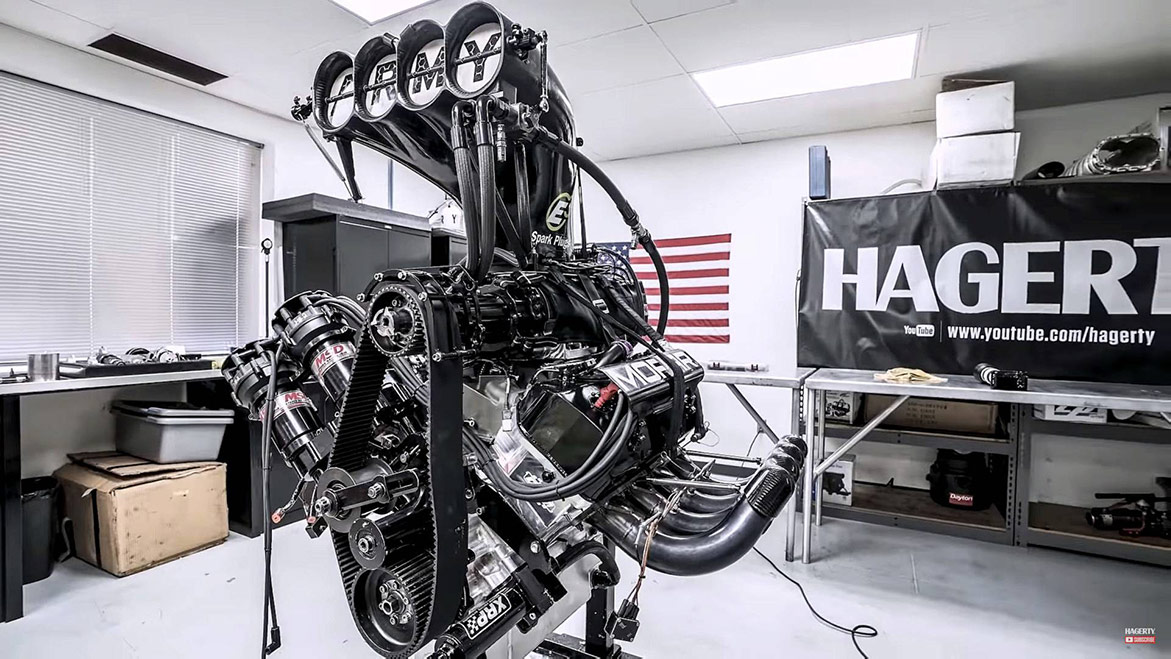 Aside from a deep involvement in NHRA racing, Dodge continues to encourage everyone to get out on the ¼ mile by offering a tier of purpose built race cars, all the way from the weekend warrior's 1320 edition to the track only Drag Pak. 50 years later and those aren't even the only similarities between 1970 and 2020, guess what engine is still the NHRA gold standard (I'll give you a hint, it has 16 valves, 500 cubic inches and it eats LS engines for breakfast): that's right it's the large and in charge HEMI engine!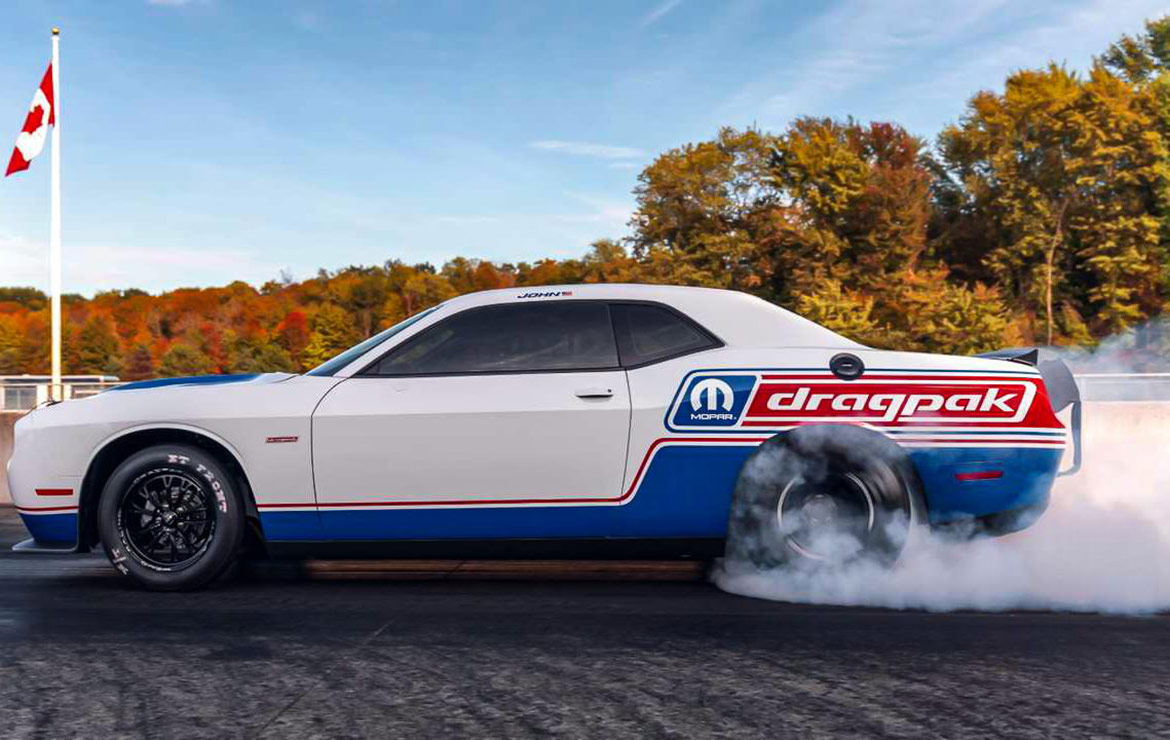 Despite extreme changes in many formats of motorsports over the years, Dodge has spent the last 50 years strengthening their presence in professional competition and working to improve organized racing. Which of these racing divisions is your favorite?
Also check out: 50 Years And 0 Signs Of Growing Up
Comments
Comments