How to Score at Swap Meets
5 years ago How-To
It's no secret classic Mopar® muscle cars tend to be pricier than their Ford and GM counterparts. With limited production, high interest and massive collectability, the value of old Dodge and Plymouth vehicles has been on the rise for a decade without any sign of slowing down. Likewise to the cars themselves, the parts and pieces needed to put these old muscle machines back on the road have become scarcely available. With OEM being astronomical and aftermarket limited, how can you build a kickass Chrysler on a bow-tie budget? My secret to putting together a high-dollar Dodge on the cheap is scoring your parts at swap meets!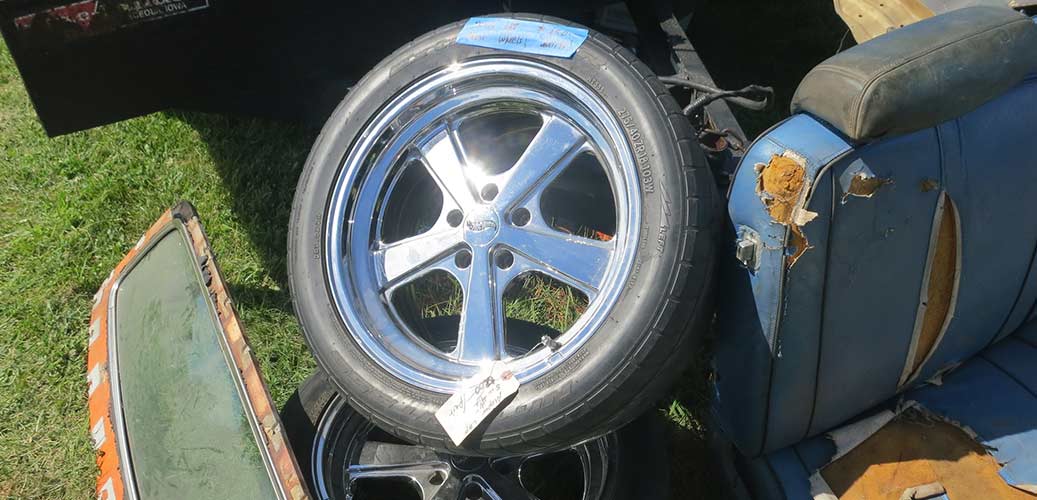 How to Prepare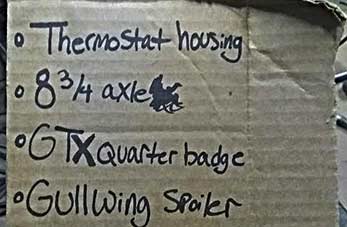 Before you get all gung-ho and drive straight down to Chryslers at Carlisle or the Mopar Nats, think about what exactly you're looking for. Does that ThermoQuad carburetor you're after have to be specifically date coded to 1973? Does your four-barrel intake have to be a factory-correct cast iron? Or are you just looking for some aftermarket stuff to get your car running again? Figure out what you're specifically after, if it can be aftermarket or needs to be OEM, and write up a list (I've found large cardboard lists are hard to lose and easy to carry). Aside from knowing what you're looking for, it's also essential you know your prices. Familiarize yourself with a part's value by searching for it on Ebay or comparing the cost to its reproduced equivalent from an aftermarket source like Classic Industries. While you should be aware of the alternative price, keep in mind "what it's worth" really just means "what someone's willing to pay." Meaning that the crusty old original parts found at a swap meet could be half the rate of a brand-new one or double depending on what it is. That's why you need to determine what's best to buy at a swap and what's best to buy new.
To Buy, or Not to Buy
When it comes to hot-rodding, you gotta learn when to scrounge and when to splurge. Fragile motor parts like aluminum heads, lifters, valve springs or timing chains can get expensive but should almost always be bought new. Likewise to their costly components, I avoid buying complete engines or transmissions second-hand, especially when they're priced as "running when pulled." While I like to think I can trust most of my fellow MoPart hoarders, penny-pinching means always erring on the side of caution and rebuilding as much as you can yourself.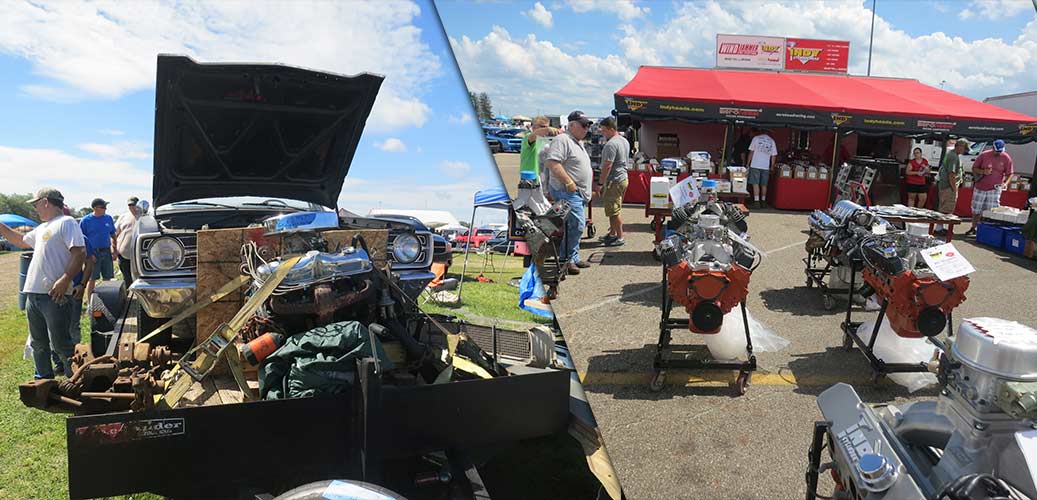 While there are some parts I immediately dismiss, there are plenty to look out for. Swap meets are a great opportunity to avoid shipping costs and score hefty pieces, like body panels, bumpers or bare blocks without the extra freight fee. Even if you're after all-new sheet metal or a complete crate engine, big-name brands like Auto Metal Direct, Indy Cylinder Heads and Mopar Authentic Restoration often peddle their own parts at the big swap meets in the manufacturer midway! Along with bulky items, swap meets are great for scoring those itty bitty details that are easily lost or damaged over time like trim pieces, badges or hardware. Just make sure you bring a bag to carry around all those little bits 'n pieces and extra muscles to load up the heavier parts.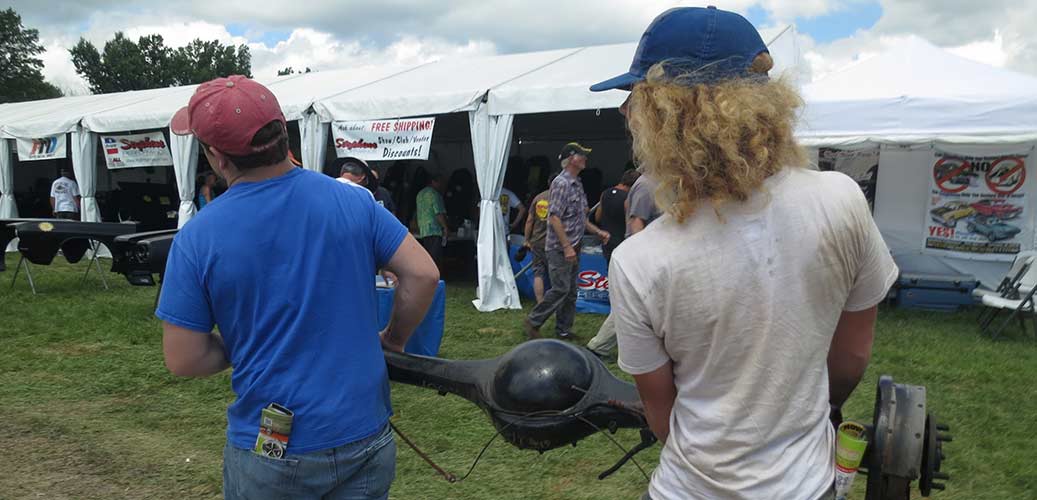 How to Haggle
With a fat wad of cash in your pocket and your list in hand, you're probably feeling eager to go scoop up a new-to-you pistol grip shifter or an old set of Direct Connection valve covers, but wait! You can't just go throwing your money at any old kook with a bunch of MoParts laying on a table or tarp, not until you first know the art of the deal. Getting parts on the cheap means it's essential to pay under sticker price, you should always try to make an offer before handing over the cash … well almost always.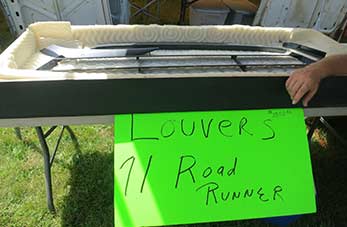 If they've been bringing their hoard of parts to swap meets for so long that they've built custom cases or have a "do not touch" sign, then I wouldn't even bother throwing out an offer; heck, I'd be afraid to even ask the price. But 90% of the time you throw out a respectable number (and have the cash literally in hand), a seller will comply. This especially goes for those large heavy parts that they don't want to hassle with hauling back home anyways. Despite this, your offer may be turned down, but if you're dedicated to putting your car together on budget, you've gotta give it one more shot! If the seller won't bite, then try throwing back this counter, "How about I come back here to your booth at the end of the day, and if it's still sitting here, you sell it to me for what I offered." This cheeky comeback has some risk involved, so it shouldn't be used on high-interest parts that others are looking to swoop up, but when executed correctly, you'll get to walk away with leftover cash and the satisfaction of a great deal.
While swap meets are all about getting a bargain, they're also all about enjoying the hobby with your fellow enthusiasts. That's why rule #1 is keep it respectful, no matter the part or the price. Everyone values their things differently, so don't preach to anyone on what their parts are worth (even if you can get the same thing brand new for half of what they're asking).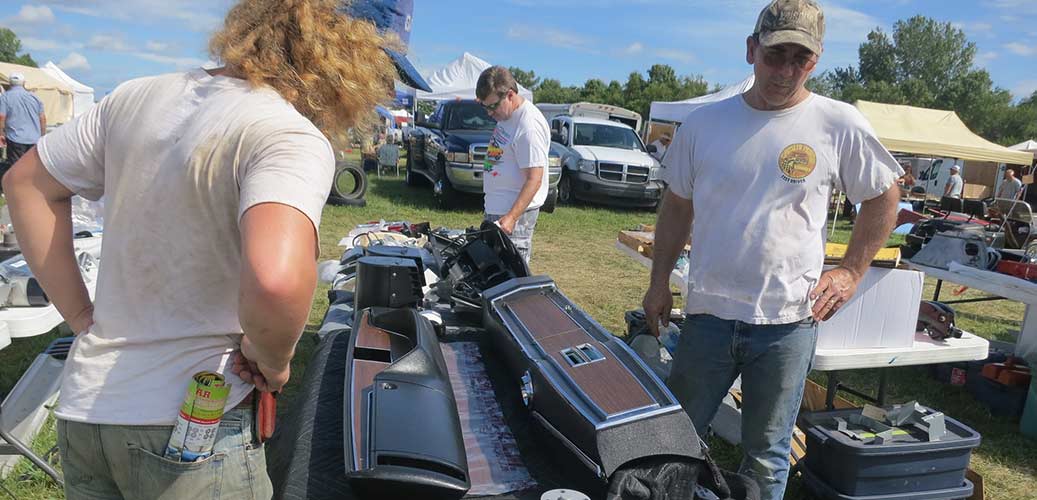 With winter behind us and the sun shining bright, show and swap meet season is coming up fast! Instead of ordering all your MoParts brand new at full price, why not soak up some summer sun, get your hands a little dirty and rummage through buckets of rusty old car parts at a swap meet? It may not be the most convenient option, but it will save you tons in the long run! What Mopar project are you working on and what parts are on your list to hunt down this summer?
Comments
Comments
Previous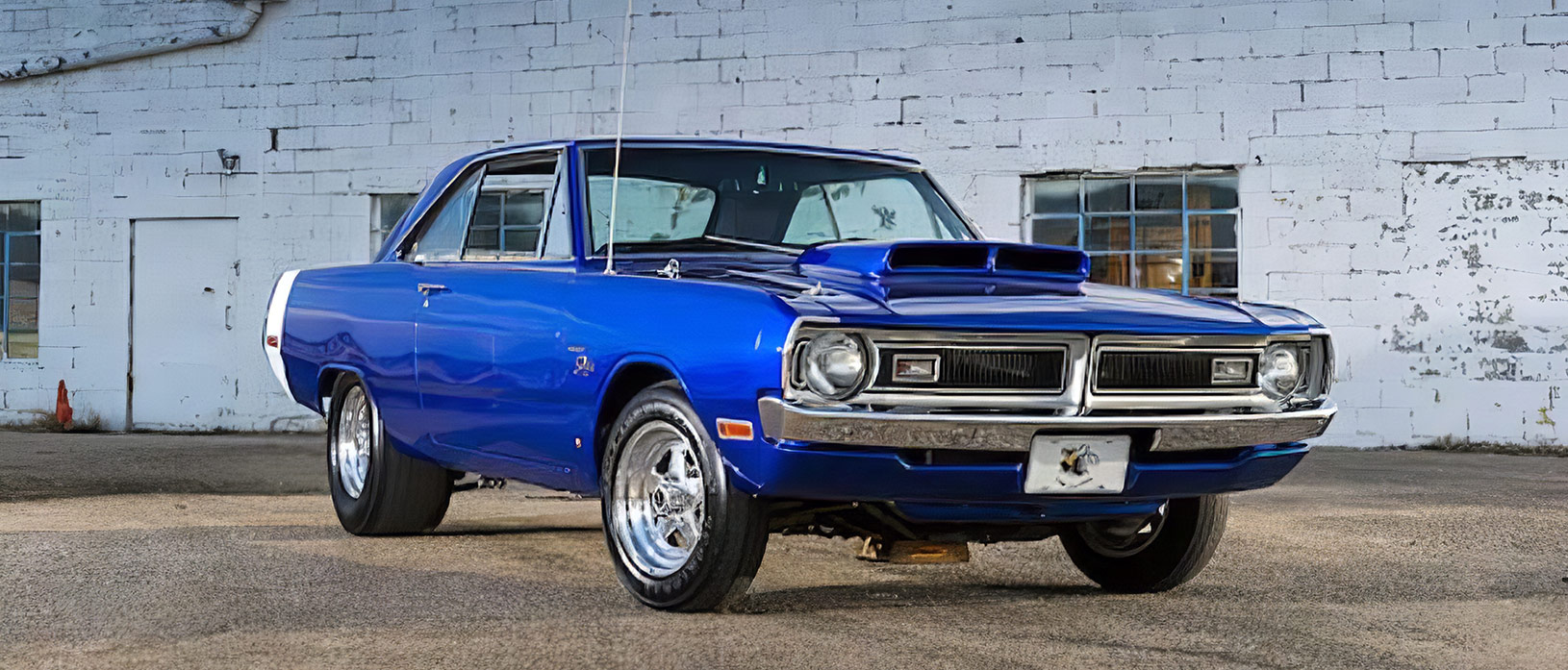 Next