How to Make a Viper Intake Manifold Coffee Table
3 years ago How-To Video
If we could, we'd park our Mopar® vehicles in our living room, bringing the ultimate conversation piece inside the home. Unfortunately, our neighborhoods – and our family – follow standards mandating that cars be kept in the garage or on the street. But, we found a loophole to get the Viper into our homes without raising too many eyebrows.
Our good friend Andy Savakinis from @Partsonlinenetwork recently got his hands on a large quantity of new old stock Dodge Viper intake manifolds. Any brand-new Viper part accrues value, as parts are increasingly more difficult to find. Viper air intake manifolds are not an average sought-after part; in fact, many Viper owners won't ever need one. Still, these parts have great worth and are the centerpiece to any Viper engine.

With this mini-surplus of parts, Andy graciously fulfilled our wish list – he had custom legs CNC-machined to match up perfectly with the Viper intake manifold creating a supply of limited-edition Dodge Viper Coffee tables!
The Dodge Viper coffee tables are easy to assemble and can come in a variety of configurations and colors that match any style. Below, we included a full material list, tool list, assembly instructions and an instructional video performed by Kate Green, aka @Mrs_SRTaddicts.

For more information on how to get your own Viper coffee table, we encourage you to contact Sales@Partsonlinenetwork.com.
Materials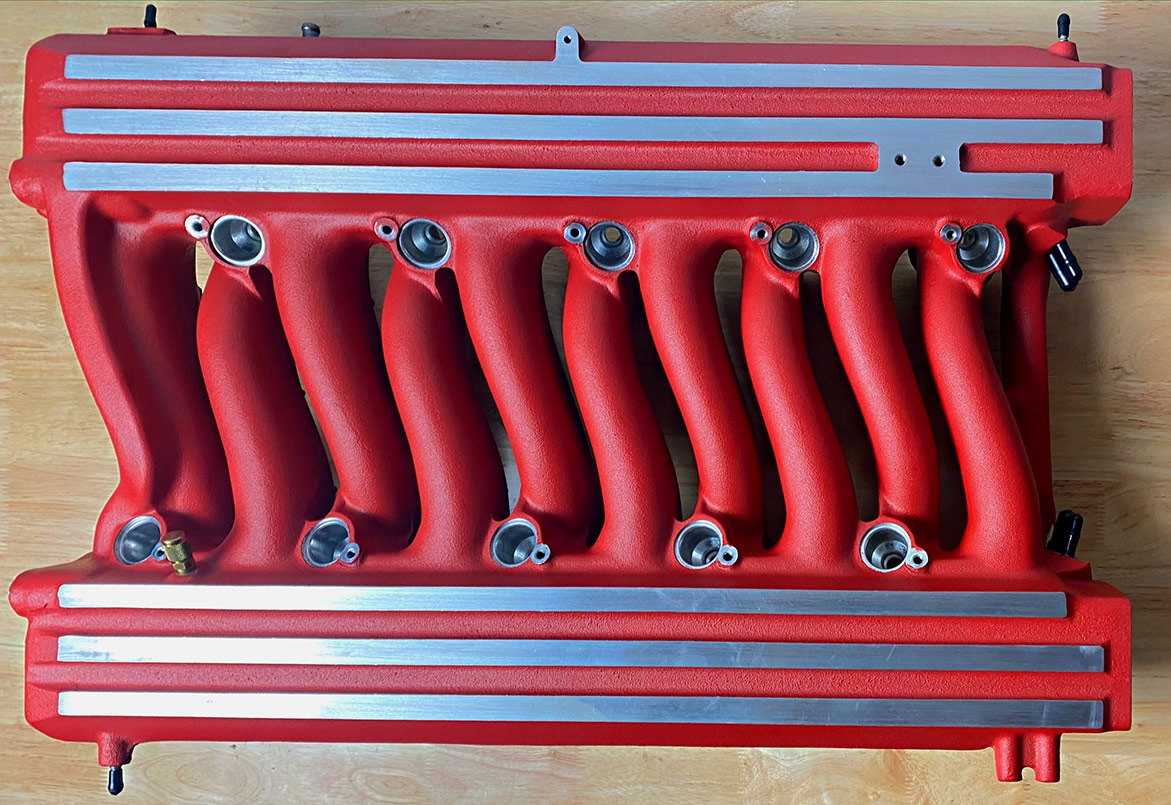 Gen 2 Viper air intake manifold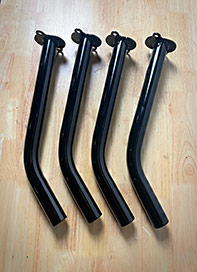 Custom fabricated steel legs
(4) 3/8-16 levelers for the legs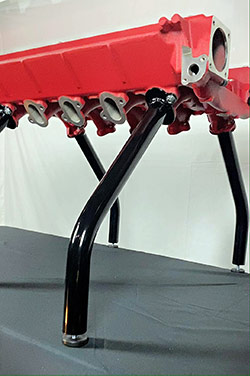 (8) ¼-20X1" fully threaded bolts and nuts
(16)1/4" washers
(8) ½' heavy-duty bumpers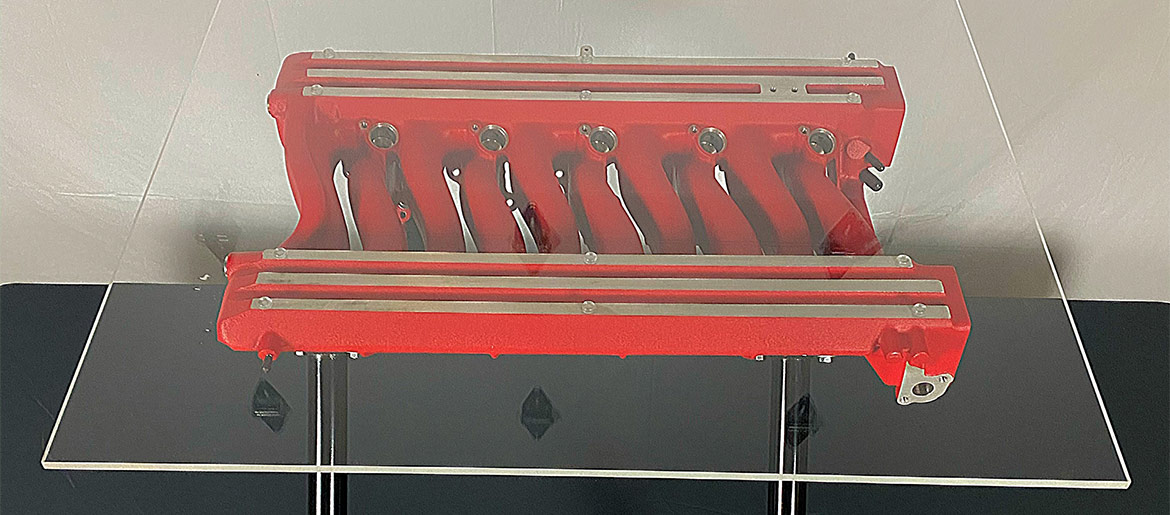 Glass top
Optional: Depending on what floor you will place the Dodge Viper coffee table on, you may need felt levelers.
Tools Required
(2) 7/16 wrenches
Rag and cleaning solvent
Level
Assembly
While there is minimal assembly required to put the Dodge Viper coffee tables together, we found that without proper preparation, the task can become a hassle.
(If applicable, remove the fuel rail test port from manifold before assembly.)
Step 1. If needed, apply the felt to the levelers.
Step 2. Install the levelers into the legs.
Step 3. Flip the intake manifold upside down.
Step 4. Using your ratchet and wrench, install each leg one by one. Do not tighten them yet. There is flexibility for the nut and bolt configurations: we used a washer on both sides, but others may want to use lock washers. There is no torque specification, so you are free to choose what works best for you.
Step 5. Flip the manifold over. The legs should hold the manifold upright. Now tighten your nuts and bolts.
Step 6. Clean the surface of the top of the manifold as well as the bottom of the glass.
Step 7. Apply the heavy-duty bumpers to the top of the manifold.
Step 8. Pick a home for the Dodge Viper coffee table and place the table in its new location.
Step 9. Apply the glass top.
Step 10. Enjoy your new authentic Dodge Viper coffee table!
Comments
Comments