Let's Build an Exo Car!
3 years ago How-To
My biggest group of friends are racers, and when we get together … or thanks to The Virus, we DON'T get together … we find ourselves chatting about … racing.
How do you make a car faster? Add horsepower? That works to a point. A "BBK"? Big brake kits help, but… Let's take a tip from the legendary British Formula 1 team owner and designer Colin Chapman. His mantra was to "Add lightness." Lightening a car makes it accelerate faster, brake quicker and handle better. Seems to be the right course of action.
And that brings up exo cars. I hate calling it a "craze," but over the past few years, it's growing in popularity for the exact reasons we just talked about: taking mass away from a car raises every performance factor. Most exo cars are built from old hatchbacks and sedans that were destined for the scrap heap, cost nothing to buy and could be rebuilt. Then you take a reciprocating saw, cut the body off and weld on a roll cage, leaving the running gear in place. In fact, I've done that myself, building an exo car with my buddy.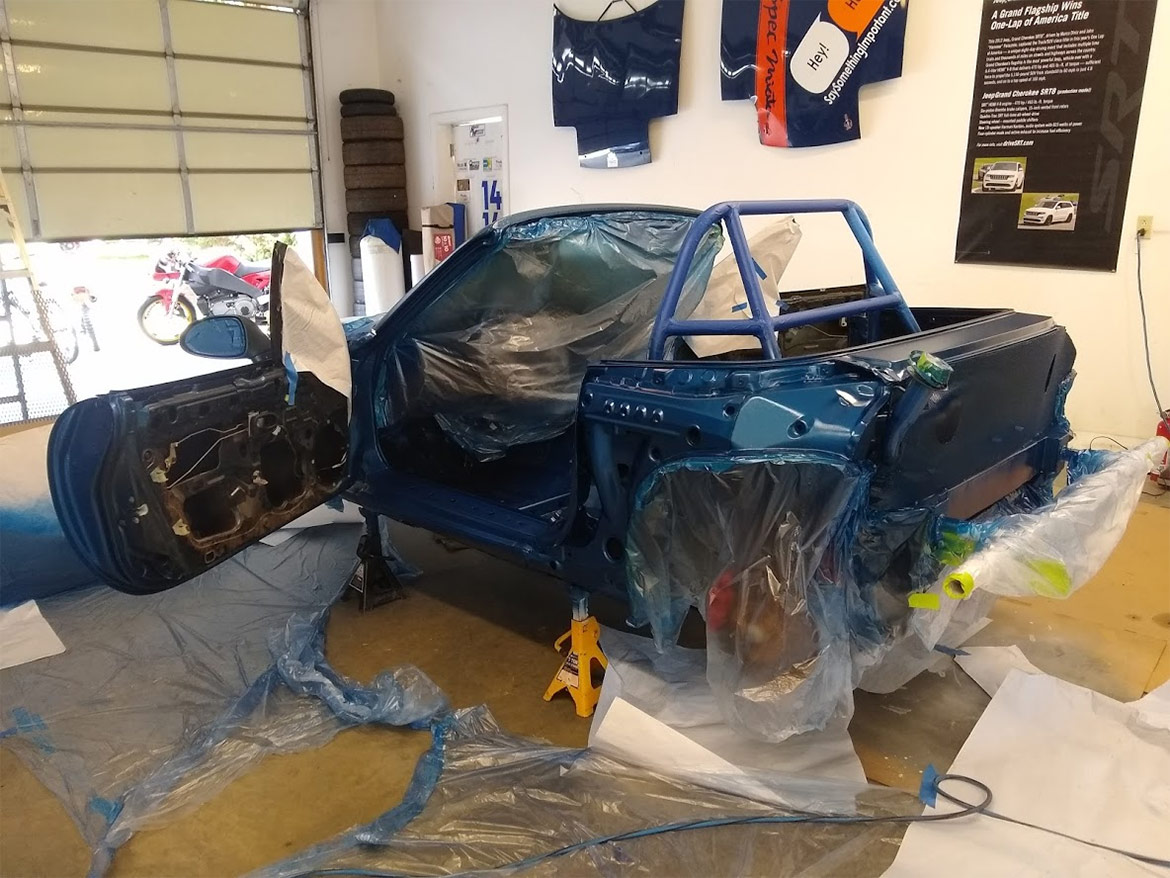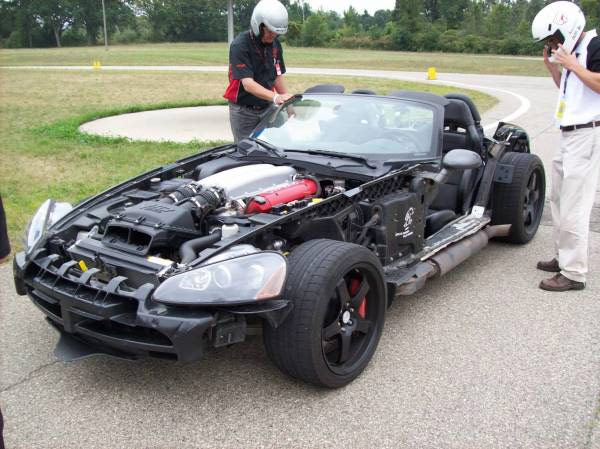 Years ago at a Viper Owners Invitational, SRT® engineer Erich Heuschele showed up with a Gen 4 Viper ACR that didn't have a body on it. I remember him telling me about it: it was otherwise stock; the V10 engine made 600 horsepower and the car only weighed 2,700 pounds! He drove it on the street, but had to wear a helmet to keep the rocks from flying up in his face … how awesome is that?!
So now we're dreaming: We want an exo car with MUSCLE! What if we found a Dodge Challenger that was wrecked in the rear? You're going to take most of that off anyway. Then, cut off the body, weld up a cage and have at it! Are you with me? The looks you'd get on the street would be epic, pushing the limits of the "WTH Factor" … when folks look at you driving it and mouth the words "W. T. H."…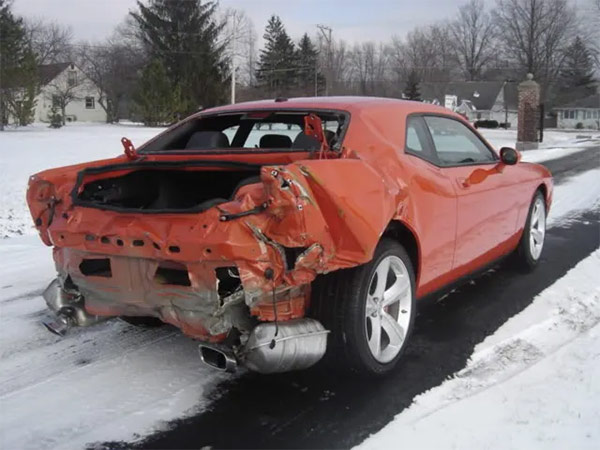 A quick search at LX Forums shows this rear-wrecked '08 Challenger at the Cleveland Pick A Part yard that would be a perfect candidate for this project.
Folks who don't know our cars always complain that they're too heavy … well, a Sawzall can fix that!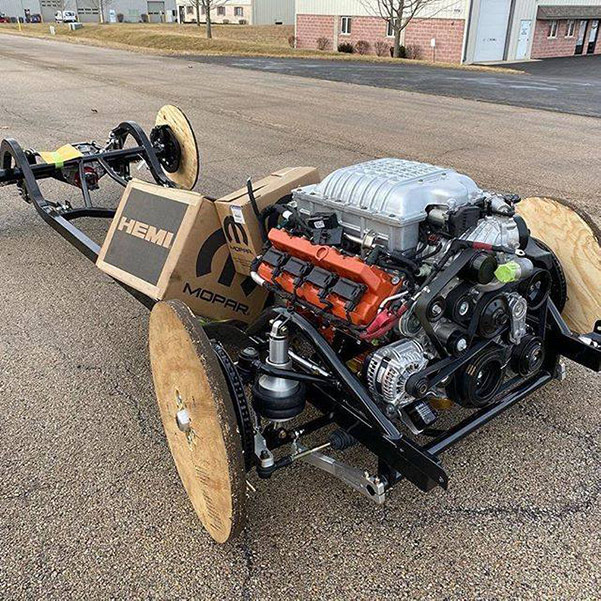 What if you went all out and threw an SRT Hellcat engine at it? 700+ horsepower and way lighter than stock. Dale Schwartz at Schwartz Performance sells chassis with SRT Hellcat power; just looking at this photo gives all kinds of crazy ideas.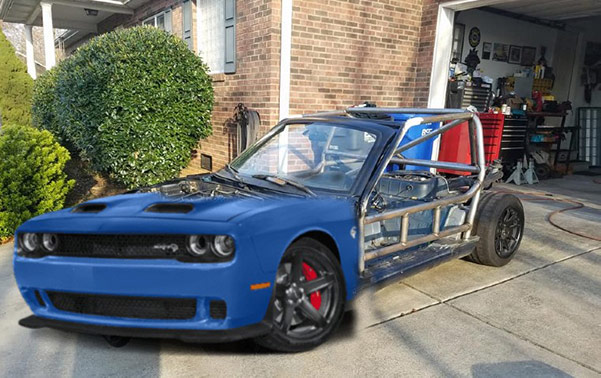 I'm the son of an automotive engineer and I've always worked better with a visual reference. I am NOT a graphics guy, but imagine if you will, what could be if we cut up a Challenger…
Hopefully this gives you ideas and starts your brain churning. Someone out there knows where the perfect donor car is. Someone has the fabrication skills to weld up some bars. And I've got a bunch of blades for the reciprocating saw.
Please, someone build this!
Have you built an exo car? Send us pics and let us know what you've got!
Comments
Comments