Track Prepping Your Ride for the Best ETs
3 years ago How-To
The art of drag racing takes skill, talent and the right muscle car to lay down fast times. With the current lineup from Dodge's Brotherhood of Muscle, there's a performance machine to suit just about anyone's need for speed. From a fire-breathing limited-production one-year-only 840-horsepower Dodge Challenger SRT® Demon, to the new 807-horsepower 2020 Dodge Challenger Super Stock to the 485-horsepower Dodge Challenger Scat Pack 1320 to a 5.7L HEMI® engine-powered Charger R/T with more than 370 horses, there's no power shortage in the Dodge garage. So when it comes to taking your Challenger or Charger to the local drag strip, or even one of the NMCA Dodge // Mopar® HEMI Shootout events, we have some helpful tips from our guys on the inside that can help you extract the best times out of your ride.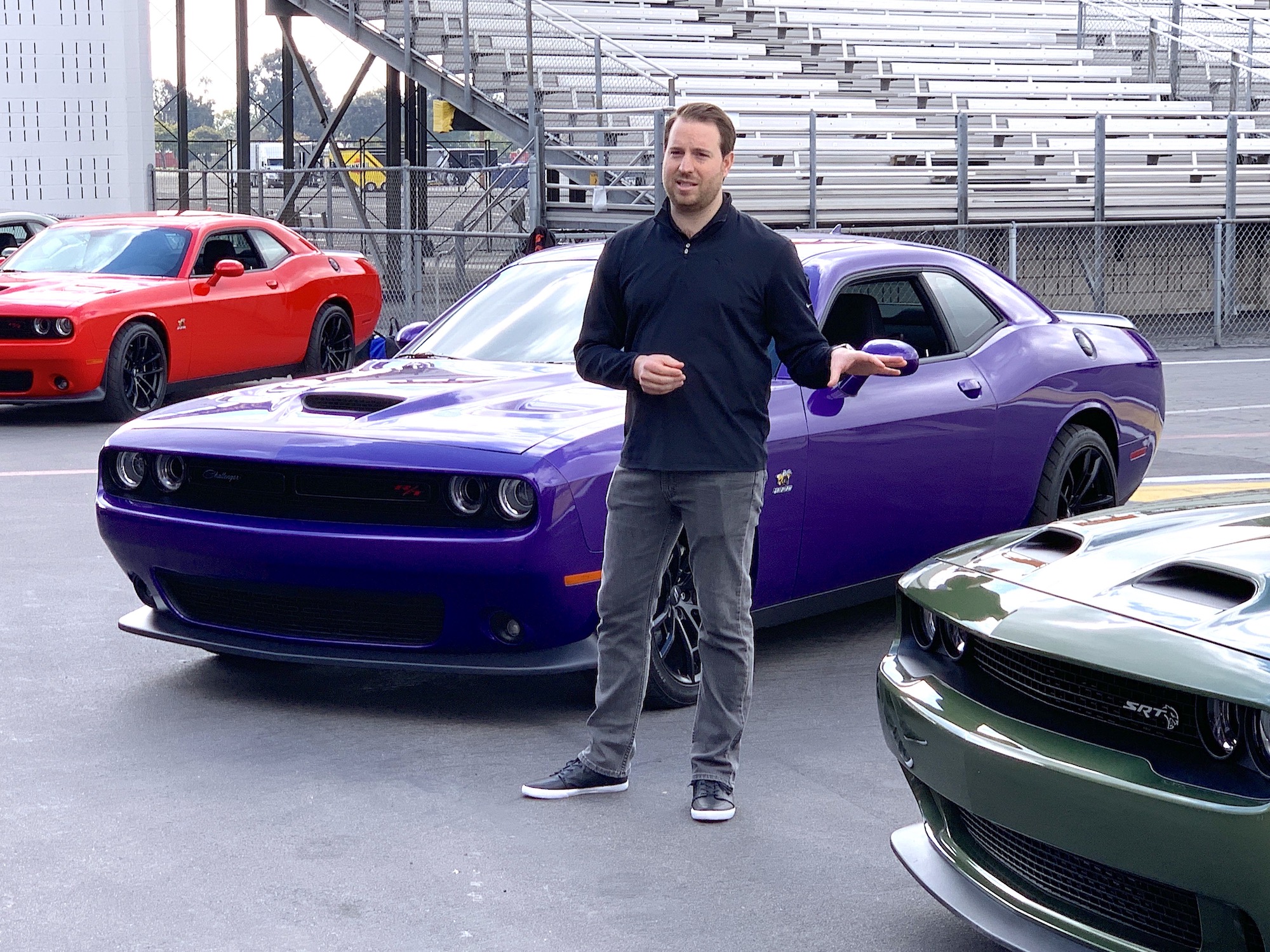 First, you need to get acquainted with all the cool features both the Challenger and Charger have to offer. There are many similarities between the SRT Hellcat Redeye, SRT Hellcat, Scat Pack and even R/T models, but there are also some differences. To help explain these, we reached out to Kevin Hellman, Dodge Challenger Brand Manager, and Ashton Munoz, Dodge Charger Brand Manager. These two live and breathe muscle and have been involved in the creation and development of some pretty cool vehicles, like the SRT Demon, SRT Hellcat, Charger Widebody and many others. They know the heritage of the Dodge Brand and how important it is to loyal consumers.
"Dodge has always had a strong presence in drag racing, dating back to muscle cars of the 1960s and with the early 426 HEMI street and race engines," said Hellman. "The current Challenger is perfectly suited for drag racing usage, so it was a natural fit to create a Halo car for the Challenger and Dodge//SRT brands with the SRT Demon."
Of course, the Demon was a special, limited-production vehicle with 840 horsepower, covering the quarter-mile in 9.65 seconds and doing a wheelie, all thanks to the unique items like the Demon Crate, high-octane calibration, TransBrake, standard Nitto drag radials and unique suspension.
"The Challenger 1320 was born of the idea to create a drag-ready car for our grassroots drag racing customers who aren't looking for a limited-edition $80k car. The 1320 takes some drag racing guts from Demon – TransBrake, drag mode, drag suspension, Line Lock – and pairs it with our 485-horsepower 392 HEMI engine, which delivers a huge horsepower bang for the buck, and as a result, brings that drag racing technology to a much larger audience," said Hellman. "While the Challenger 1320 is targeted at drag racing, it's a great all-around vehicle you can drive during the week and head to the strip on the weekend."
Munoz also shared the same sentiment, "We have found, in general, people relate more to drag racing than track driving, so that plays a part in why we've decided to go that route. With the Charger, each trim level has unique and fun-to-drive attributes, and they share the same DNA throughout the lineup. The Charger SXT AWD through R/T are equipped with Dodge Performance Pages, while the Scat Pack, SRT Hellcat Widebody and Redeye Widebody have the SRT Performance Pages."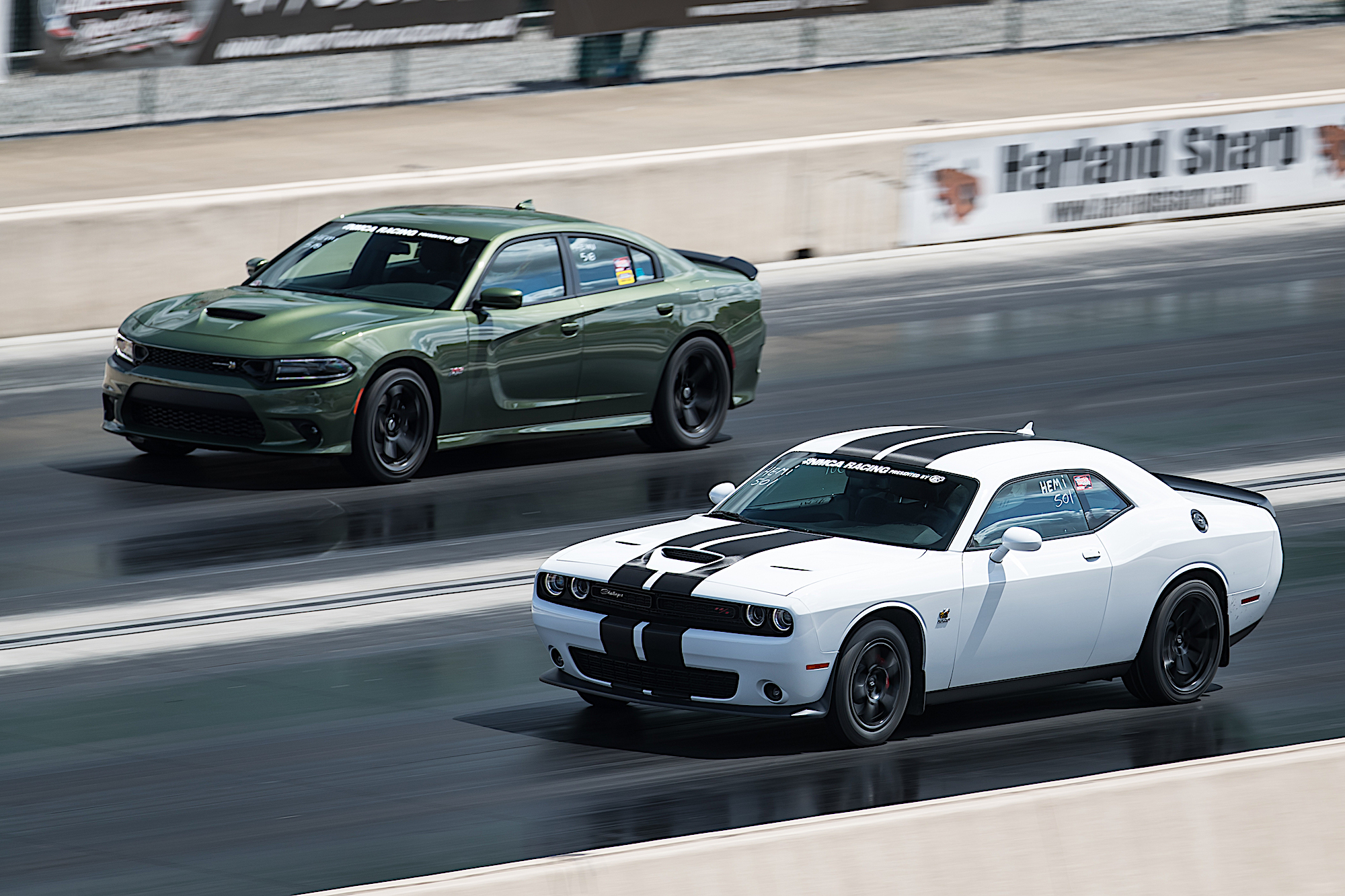 The Dodge and SRT Performance Pages on both Challenger and Charger models offer many different ways to customize the driving experience of the car and changes can be made on the fly. With all these features to aid in your drag race times, they can make you look like "Big Daddy" Don Garlits.
Hellman took some time to explain these functions in detail. "The Challenger SRT Demon, SRT Super Stock, SRT Hellcat Redeye, SRT Hellcat and R/T Scat Pack, including the 1320, share Drive Modes, Performance Pages and Race Options. These include Torque Reserve; on the SRT Super Stock, SRT Hellcat Redeye and SRT Hellcat, it becomes active once the engine speed passes 950 rpm. The system closes the bypass valve, 'prefilling' the intake with boost, manages fuel flow to cylinders and manages spark timing to balance engine rpm and torque. On the Scat Pack, the engine manages spark and fuel to the cylinders to allow the intake manifold to be filled with air. Next is Launch Assist; it helps resolve one of the biggest challenges to clean launches and driveline integrity – wheel hop, which happens when tires quickly slip and regain traction at launch, rapidly storing up and releasing energy in the driveline. These high torque spikes can quickly and severely damage driveline components, and up until now, the only solution was to back out of the throttle. The Challenger SRT Hellcat models use wheel speed sensors to watch for signs that the tires are slipping/sticking. If hop is detected, the engine control module momentarily reduces torque to maximize traction almost instantly – without the driver having to lift the throttle. Launch Assist reduces loads in the driveline from wheel hop by up to 20 percent."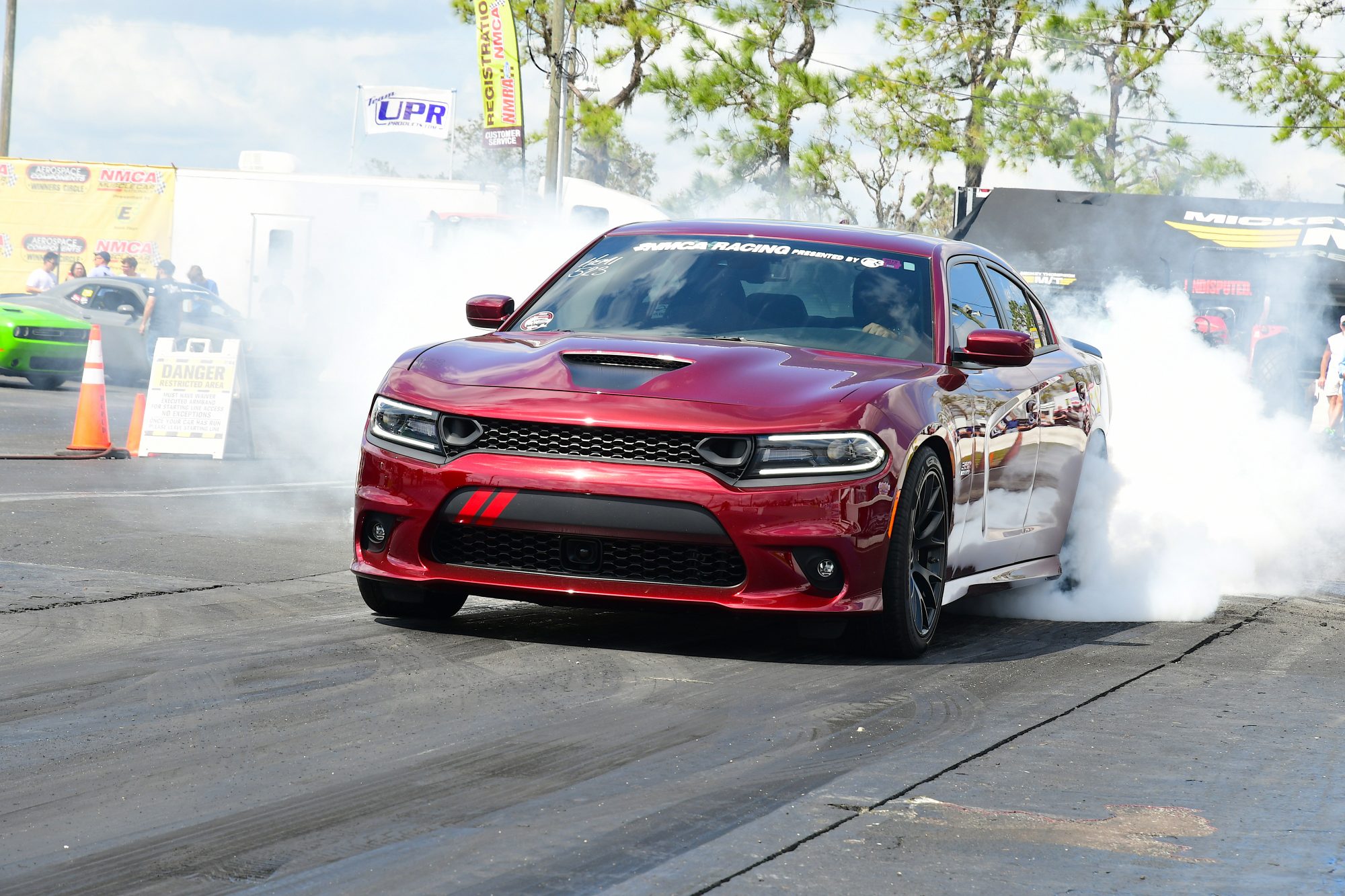 Munoz also provided more details that Dodge offers on its performance vehicles. "There are Drive Modes that can be accessed via the 8.4-inch Uconnect® touchscreen, drivers can tailor their experience by adjusting horsepower, transmission shift speeds, steering effort, paddle shifters, traction and suspension settings. SRT Drive Modes offer selectable settings for Street (Auto), Sport and Track. On the Challenger R/T Scat Pack 1320, Track mode is replaced with Drag mode that, when engaged, optimizes weight transfer to the rear for best launch traction. There is also a Custom setting for the driver to select individual preferences. These include Performance Pages, which bring critical vehicle performance data to the driver's fingertips, including a real-time dyno graph, g-force heat map and much more. Features like Launch Control, which holds the engine at optimal launch RPM and waits for the driver to release the brake. Launch Control then uses engine torque management to optimize wheel slip for maximum acceleration. All Challenger models with Launch Control receive an improved system that increases hold time from five to 10 seconds for optimal launch and consistent straight-line acceleration. We even offer a Line Lock function that engages the front brakes to hold the car stationary but leaves the rear wheels free for a burnout to heat up and clean the rear tires. The system will also let the driver perform a controlled rolling burnout and can engage for up to 200 rear wheel revolution. Finally, there's Track Mode that offers maximum vehicle performance capability on a race track. It also tightens up to full firm suspension damping and steering gradient feel for maximum cornering response."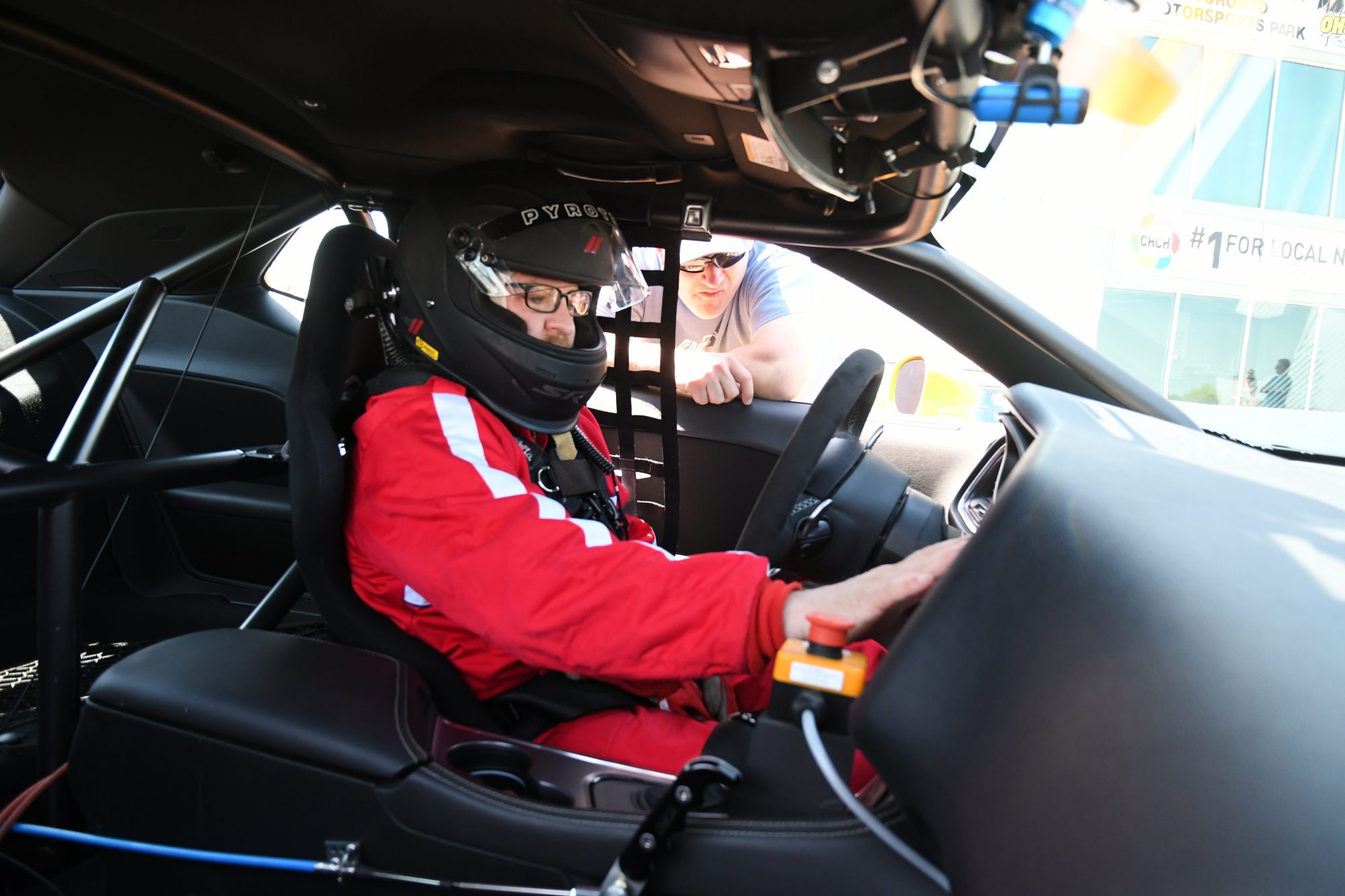 When it comes to making the most drag passes in a fast Challenger, SRT Vehicle Development Manager Jim Wilder has that honor. Wilder played an important role in creating and testing the earth-shattering 2018 Challenger SRT Demon. Wilder and the SRT team also helped the Demon get its Guinness World Record status for being the first production car to pull a wheelie. This SRT engineer with over two decades' experience at FCA is passionate about Dodge performance vehicles that come in all shapes and sizes. He's also an avid drag racer who hits the quarter-mile on his spare weekends.
Wilder gave us some helpful tips that any amateur drag racer should adhere to when they head to the drag strip. "Obviously, the car needs to be warmed up. This includes the engine oil, transmission and driveline (differential) fluid. Warm fluids provide less friction, and also let the metals expand for the proper meshing with all components," said Wilder. "If the car isn't driven to the track, driving around the pits for about 5 miles will do the trick. Try to get the trans temp up to at least 125 degrees as that will be a good indicator the system is warmed up. On supercharged cars like the SRT Demon, SRT Redeye and SRT Hellcat, the intercooler temp should be as low as possible, as it's critical in making the most horsepower. Using the Race Cooldown feature between runs at the drags helps a ton. The intercooler pump and radiator fan that keep the intercooler system from heat soak will make sure the 6.2-liter HEMI is making maximum power. With the chiller feature on the new Challenger SRT Super Stock and Charger SRT Hellcat Redeye, we're able to bring the intercooler coolant temps below the outside ambient temperature, so this also helps in making more power."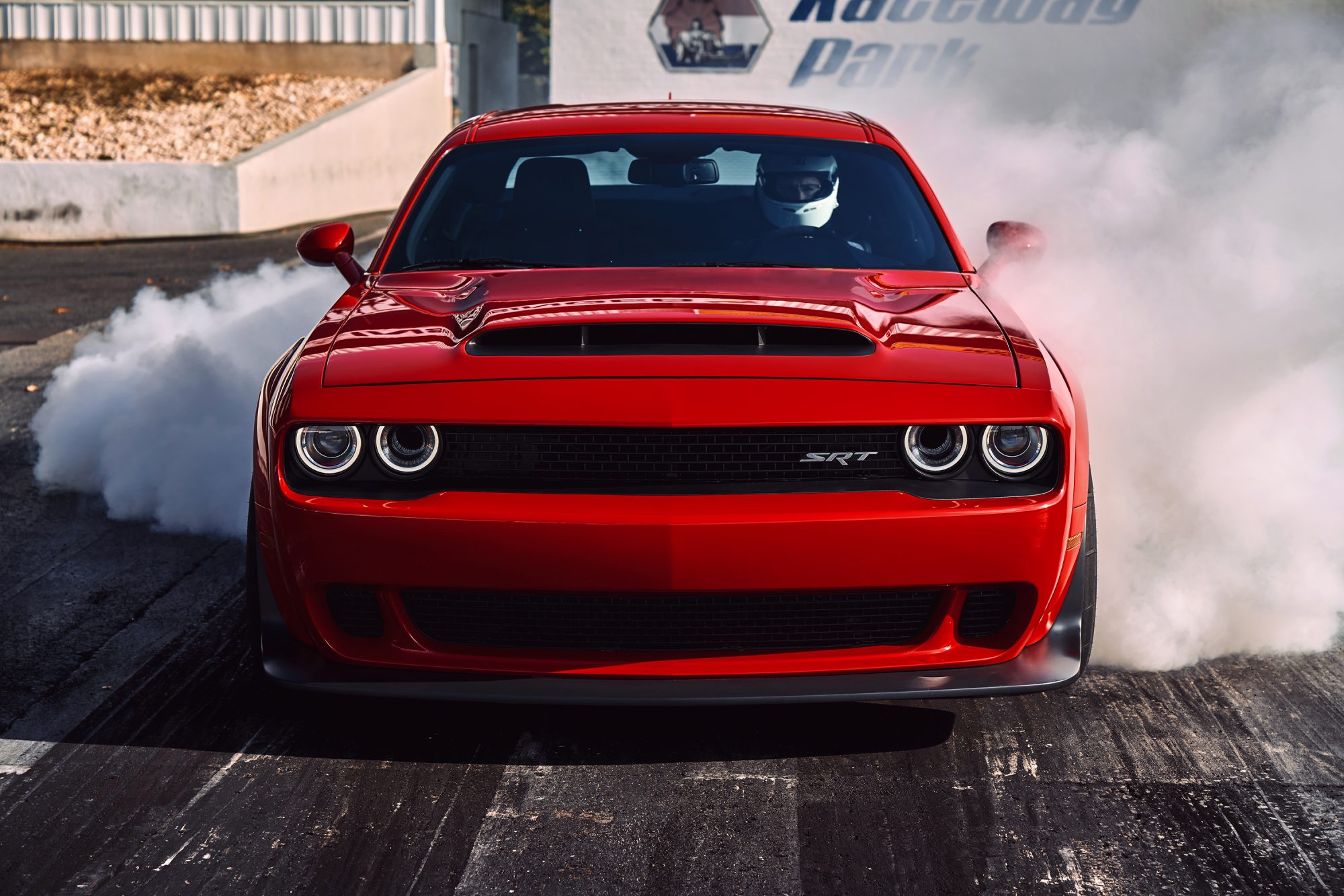 When it comes to driving technique and the ever-critical burnout for a good launch, Wilder offers this important advice. "All tires need to be warmed up, typically to approximately 200 degrees surface temp. Different tires want different levels of burnout, and you will need to do some experimenting to determine the best approach. Typically, a 2-3 second static burnout, and then roll the car forward, still spinning the tire for 5-10 feet is a good place to start. The Nitto tires on the Challenger SRT Super Stock and SRT Demon typically like a little more heat than the Nexen drag radials that come standard on the Challenger 1320, so you can adjust as needed. This will require a fair amount of smoke from the tires. If you are just getting a wisp, you're not getting the tires hot enough, including the Pirelli P Zeros. It's also best to drive around the water box and back into it to avoid getting the front tires wet and then lay that water down in front of the rear tires. It's best if this can be avoided, but it's not always possible."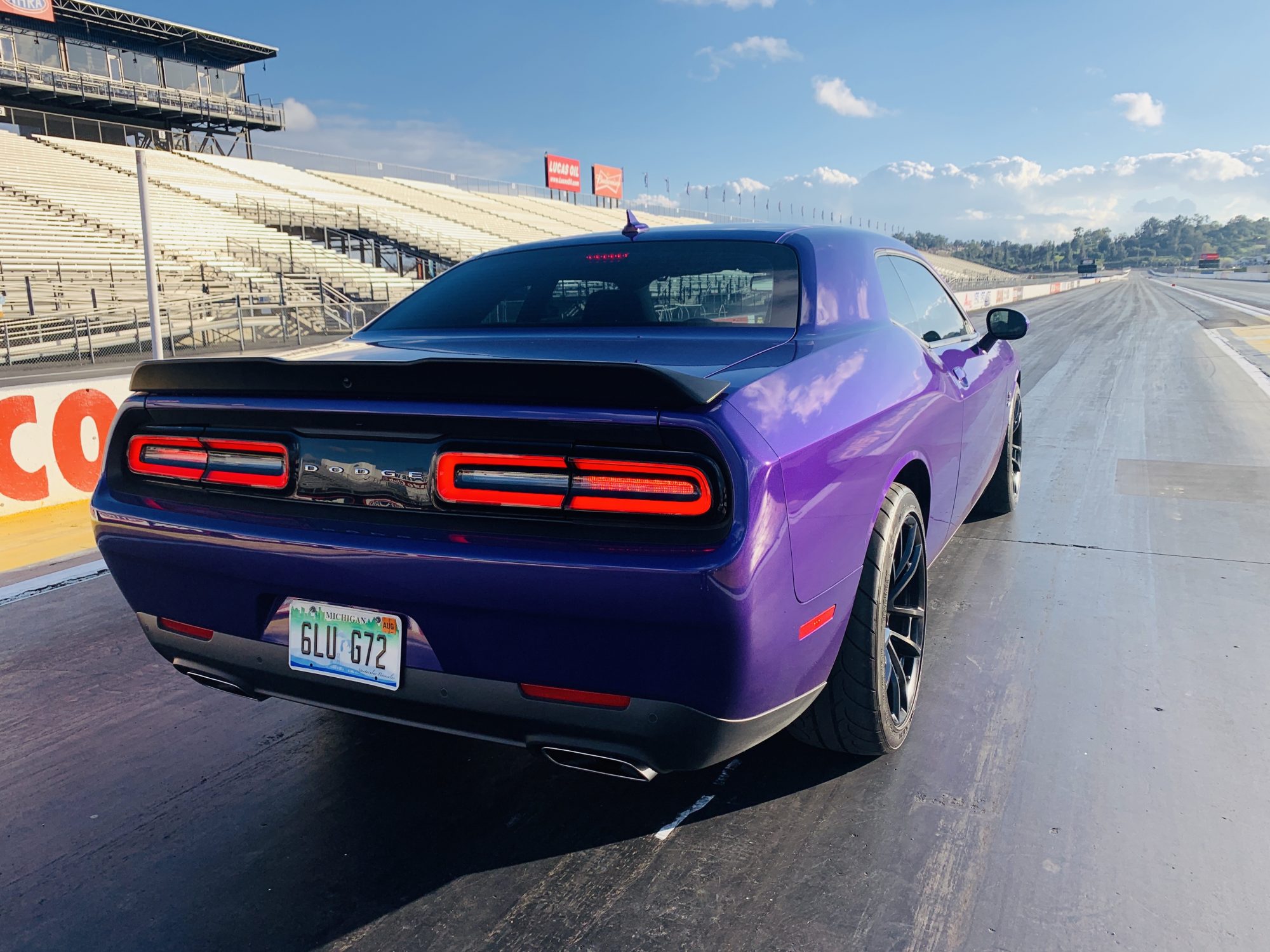 Hellman, Munoz and Wilder all agree the best piece of advice is for owners to educate themselves on all these cool functions offered on the Challenger and Charger. If you're new to drag racing, don't be afraid to ask questions. Learn about your car, its features, how to properly set it up for drag racing and drag racing etiquette. Also, have fun and make friends with some fellow Dodge owners.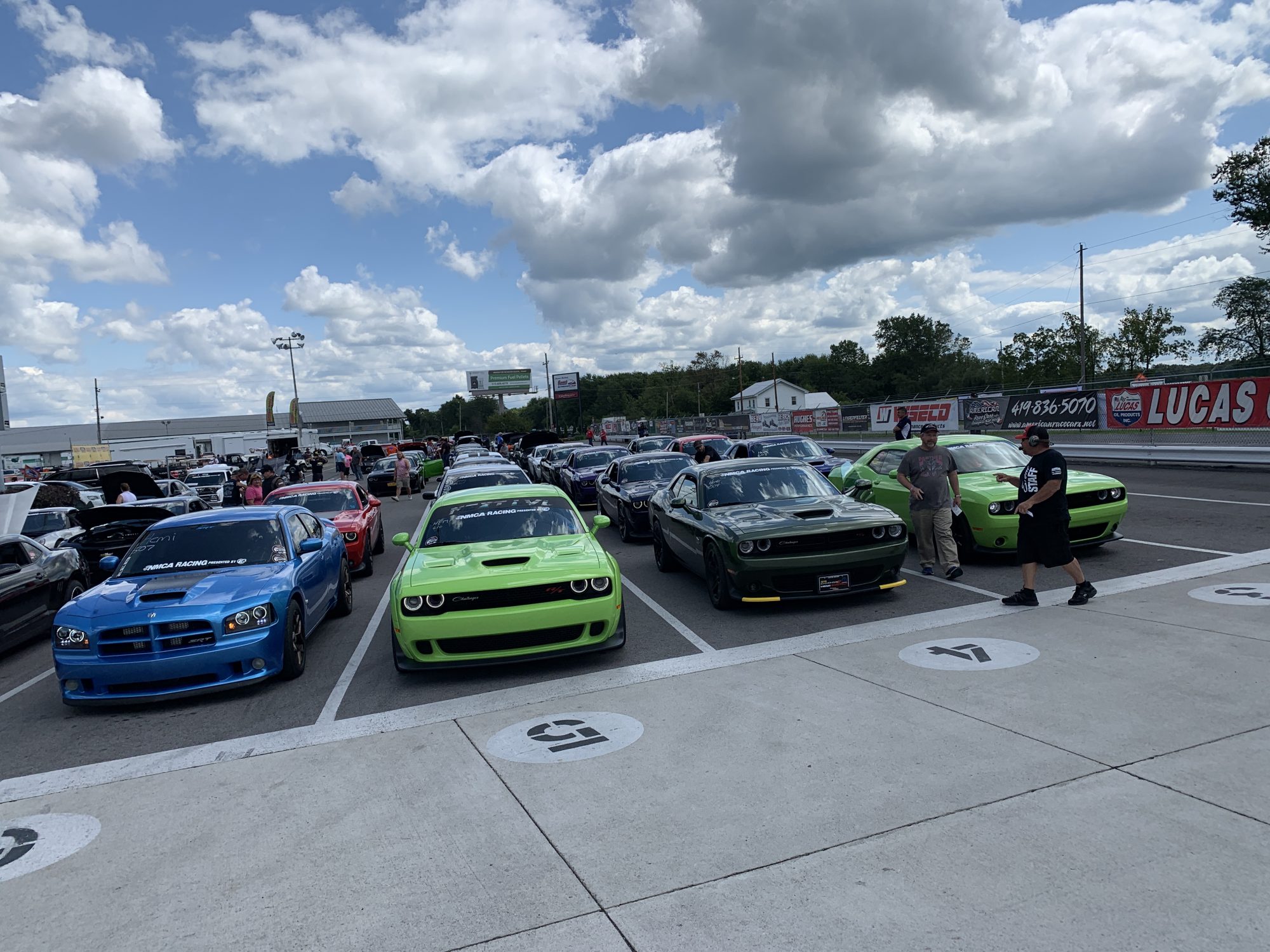 Comments
Comments