Hangin' With DAMM
5 years ago Owners + Clubs
After our Pure Michigan extra-long winter, the Motor City's car enthusiasts have been chomping at the bit to see blue skies above their heads and clean asphalt below their tires. Last Sunday, I dared Mother Nature to take the Dodge Challenger SRT® Demon down, but she gave us a nice window with which to enjoy a few hours of late model muscle.
The Detroit Area Modern Mopars, or DAMM for short, held their first event of 2018 at Stoney Creek Park that morning. I talked to the popular local club's founder, Anthony Grifka, to get the low down.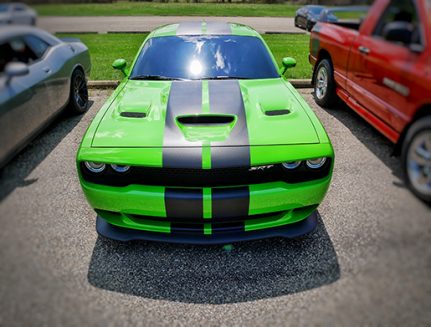 "We started the club November 30, 2013," said Anthony. "I grew up in a Chrysler family and always had a passion for their products. Starting the club was a way for me to connect with enthusiasts who shared the same passion that I did. The club started out very small with a few buddies and now it has grown to over 2,000 members."
I grabbed some photos of the event to give you a glimpse at a few of my favorite Dodge vehicles at the park.
If you're out on Woodward Avenue during the summer, Anthony said you can find the group "pretty much every nice Friday/Saturday night" chillin' at Woodward Camera.
Comments
Comments