Love Panther Pink
5 years ago Owners + Clubs
According to a report in Psychology Today, "Being successful provides rewards, and the stimulation intrinsic to being driven can result in the self-perpetuating nature of such behavior." Clearly, Crystalmarie Marzocchi is one of those people. She goes all in with everything she does.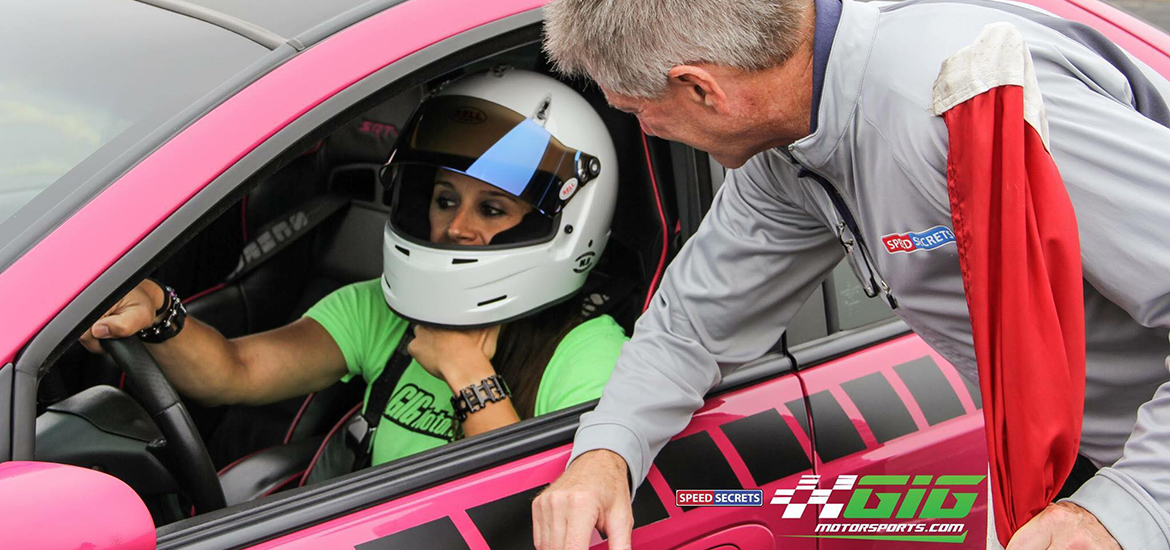 She grew up being super active; she played sports until she got hit by a drunk driver right after getting her license. Luckily, she grew up in a "car house" where mom and dad were Mopar® owners. That helped because once she realized her sports years were behind her, she had to take that energy somewhere else…and that turned out to be on wheels. She points out that while her parents took great care of their cars, they didn't modify things. However, buying an SRT4 truly led her on a slippery slope of enthusiasm. What started fourteen years ago as a bone stock black car has become "Lucius", her long-term project car, track day machine and show winner, a tribute to the legendary AAR 'Cuda of 1970. To accomplish that, she went to school to learn mechanics and auto body. Nearly everything on it has been modified, almost all of it done by Crystalmarie herself, including the striking Panther Pink paint! Rhode Island's weather isn't exactly great for a car enthusiast, as she tells us, "Every November 1st, I had a spare bumper, hood, headlights, taillights, wheels, tires; I changed the whole front and rear ends." These days, the SRT4 gets a life of luxury in the garage while she daily drives a Jeep® Grand Cherokee EcoDiesel. "I don't drive Lucius as much as I used to; I don't go to as many meets and shows as a participant because now I'm the one hosting them. Even still, when I do drive that car, I get this stupid smile on my face. Not just because it's a fun car, but because it's something that I created."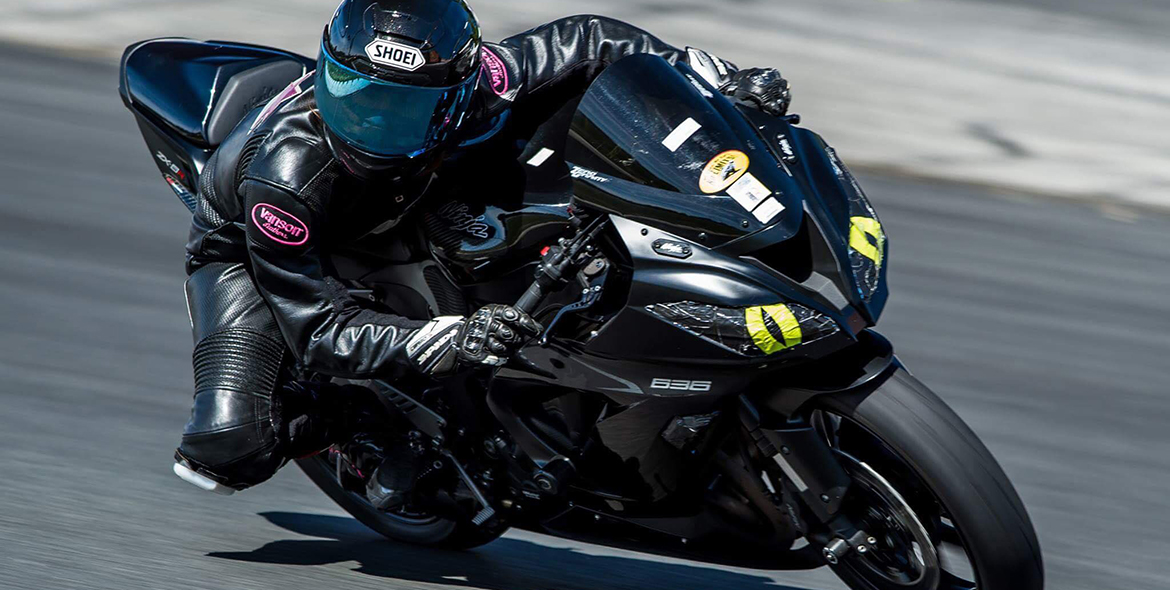 Want to talk motorcycles? She can do that too! "I took the class, I got my license and, in that same year, got certified as an MSF (Motorcycle Safety Foundation) instructor. The following year, I did my first track day. Now, I do 15-18 track days a year!" And while Crystalmarie does occasionally ride on the street, she points out "the track is just so much safer, everybody's going in the same direction on a predictable path" with no worries about people texting next to you. She recently picked up an old GSXR "that I felt the need to save!" A woman had it and was planning on turning it into a track bike until life got in the way. "It only had a tank; no fairings. Needed a bunch of work. I felt bad for it, so I bought it." Expect to see that on track soon! She has a couple street bikes, a track bike and a few dirtbikes too.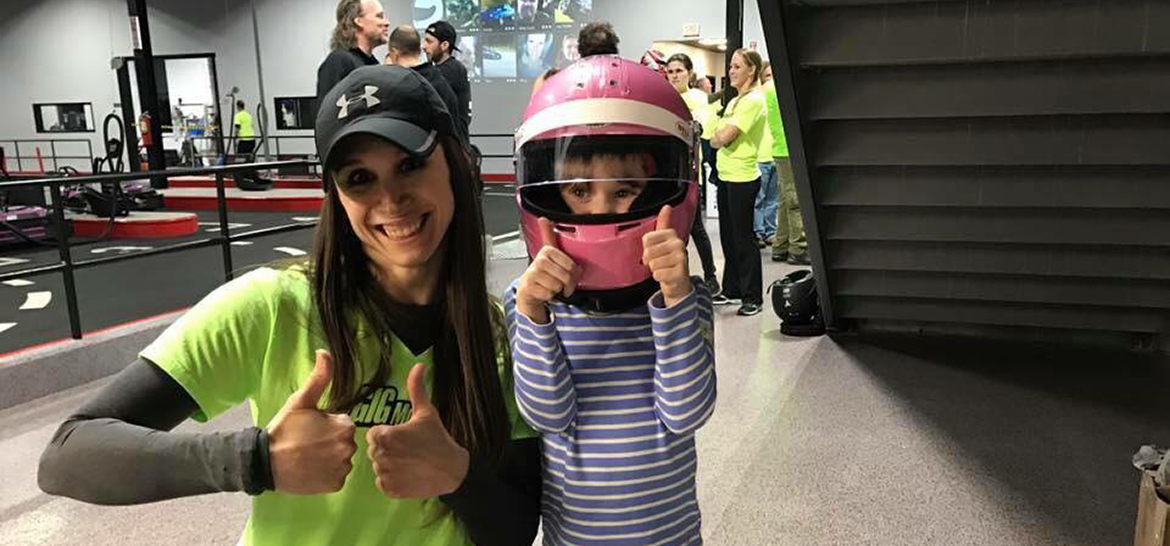 Speaking of getting on track, Crystalmarie recently teamed up with her friend Anthony and co-founded an organization to run autocross and drift events. It's called GIG Motorsports (named after Anthony's kids' initials) and has a noted emphasis on giving newbies a chance to break into the sport. Fun is key here and GIG has worked closely with their competitors to create rules that emphasize good times and community over trophies.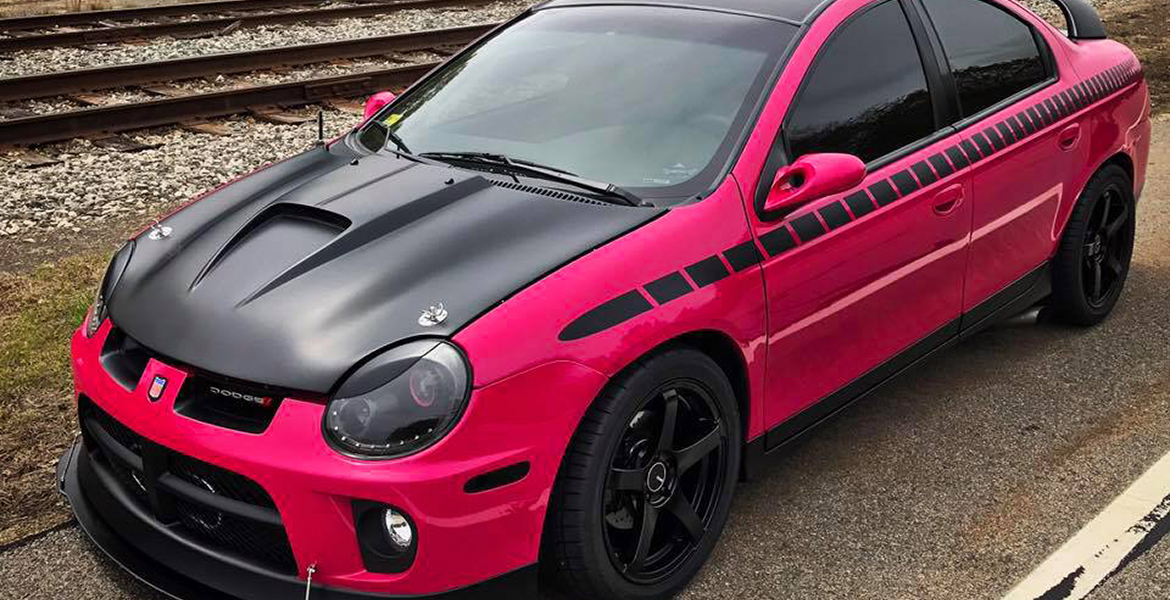 Oh, and through all of this, she's balancing a job and school; she just earned her FOURTH degree and has plans for a Masters and Doctorate.
Crystalmarie is driven to succeed…whether that's in school, autocrossing, track days on a motorcycle, running drifting events or competing in car shows. She says it best: "The stuff that we do makes us feel alive!"
Comments
Comments