Serendipity – Part 1
5 years ago Owners + Clubs
Icon.
The lofty goal of any artist worth their salt is to create something iconic, whether they admit to it or not. We want to create an original form that represents something greater than itself that, with merely a glimpse, takes our mind to a certain space, quickens our pulse or stirs our soul. It's not an easy task, and many spend a lifetime attempting to mold a shape or an image into an icon that casts a long-lasting shadow and impacts not just their peers, but a culture. Not everyone succeeds.
With this series, I'm hoping to sneak into the minds of the men and women of FCA who understand that what they do can have a lasting impact on the industry, and the world around them. It goes hand in hand that our heroes have an origin story, an ensuing personal evolution to the present and dreams for the future. And what better place to engage with them and uncover their experiences than in their garage, next to the machines that they themselves are inspired by.
In the case of Mark Trostle, the garage itself has become iconic. Or, more to the point, his barn. The Dodge and SRT® head of design built his own automotive "studio", and if you've been on Instagram, then you're already aware of the "barn shot." What you probably don't know is the barn's history before Mark owned it, and it is fascinating. Horses, hay and…Jimmy Hoffa? But I'd like to work up to that, because the barn is just a manifestation of a tiny part of Mark's brain, and it's filled with automotive history that he played a huge part in forging. A lifetime of hard work, the support of a strong family and a lot of talent have all helped him fulfill his destiny as a creator of icons.
Growing up.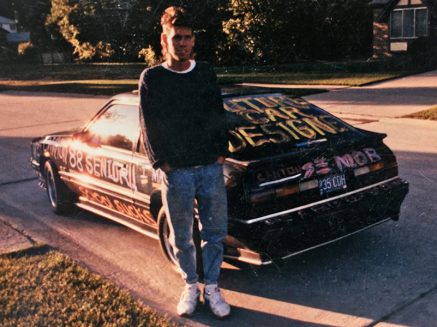 Mark Trostle has been in Detroit from the jump, and his story begins with his parents, Mark and Jane. In 1966, they moved from Ohio to Michigan for work; his dad started with Ford Motor Company as a designer. The next year, the elder Mark was drafted into the military and sent to Vietnam, but returned safely stateside in 1969 and picked up at Ford where he left off.
After 3 years at Ford, he was lured away by Heinz Prechter to become one of the first designers at Prechter's American Sunroof Company (ASC). Prechter was known for pioneering the moonroof, but his business quickly developed into a full-on custom/prototype/movie car-building giant. Mark Trostle, Sr. eventually became the president of creative services, and worked there for 35 years helping to design, develop and build all sorts of cool stuff.
Which means he was around cool stuff all the time. On the weekends, the younger Mark would often tag along to ASC, where his mind was drawn to one thing immediately:
"I remember seeing the clay models, and I put my finger…what everyone wants to do is put their fingernail into a clay model." Mark says laughing, "I remember screwing up a clay model they had there."
When he wasn't channeling his inner Rodin on the clay model, Mark would prepare for his career, though he didn't know it yet. "I would draw. I would sit and pretend I was a car designer, sitting at the real designer's desks."
"I'll never forget that! And it was cool because Dad's designers would do demos for me and overlays of sketches. Being exposed to that, it worked perfect. Because, academically, I didn't have the engineering brain, I had the creative 'I want to figure something out but make it look cool' brain."
He watched his dad work on cars, doing things like putting a V8 into a Vega, and also traveled with him to road races and car shows.
"If I didn't end up in the car business somehow, I think he would have been disappointed."
Of course he did end up in the car business, and it was in spite of some terrible guidance from a high school counselor.
"I'll never forget going to the counselor at Plymouth Canton my junior year and they asked me what I want to do. 'I want to be a car designer!' They told me I didn't have the math skills for it. I told them it was drawing. They told me no, it was engineering. And they were adamant that I didn't know what I was talking about, and that I was going down the wrong path."
Mark stops, smiles and continues, "It's funny, as I talk about this story, the serendipity, I had to become a car designer because my art teacher was a former clay modeler at GM. He had retired and wanted to teach art. I remember clicking with him."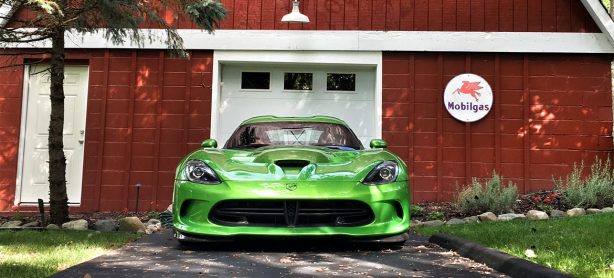 This teacher encouraged Mark, even giving him special projects to help foster automotive design skills. This instructor also introduced him to a design competition hosted by the Detroit Autorama, a show he attended regularly with his dad. Mark entered the contest and sketched and resketched his eventual entry, spending copious amounts of time and energy on it. The effort paid off and he won, receiving $1,000 towards attending The College for Creative Studies (CCS) in Detroit. Today, that would pay for a few markers, a sketch pad and a lunch at the prestigious school.
Besides the money, coming out on top gave Mark the confidence that he had the skill set to make car design his career. Then, while still in high school, his dad helped him slide into an Intro to Transportation class that met on Saturdays at CCS. It was taught by GM designer Pres Bruning and filled with students already attending the school. Despite being initially intimidated by the whole scene, Mark made it through the class. Then came his graduation from high school and his acceptance into CCS.
Mark moved to downtown Detroit, right off of Woodward, to attend school. 70 freshman started in his class, including current FCA global head of design Ralph Gilles. Competition was intense and CCS has always been known to give its students one of the more difficult workloads of any design college in the country. It didn't help matters that he had a very sociable roommate who always had friends to the room to hangout. The plus side? That's how he met his future wife Debbie, an art history major, who also just happened to be old enough to buy alcohol (he's laughing while telling me this, "she hates when I bring this up!"). The downside? The newfound freedom that comes from moving out of mom and dad's house, coupled with the bonkers schedule, plus the social scene hurt his work and pushed Mark into academic probation after a performance review his first semester. The review was all it took to become a more serious student, and he went "full throttle" after that.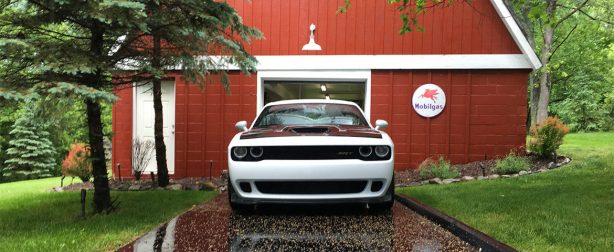 That summer, his dad put him to work in ASC's paint shop, doing all the dirty jobs, like removing old paint with aircraft stripper and taking out the garbage. Well, until he misjudged the location of the trash compactor and stopped the forklift short, dumping its load all over the ground. The man who ran the place, the legendary custom car builder Mike Alexander, just happened to be walking by and he "came unglued."
"That's the last time they had me take out the trash," says Mark.
Crazy like a fox.
Grunt work aside, just being in the atmosphere ASC provided had a lifelong influence on the type of designer he is today.
"Being around that, there was a fabrication shop at ASC where all this was going on, and now we do so many builds, whether it's with MetalCrafters or Prestige or Prefix, and I love that! I love being there, being in the shop and talking with people who are crafting with their hands. And part of that is growing up around that, being with my dad.
"Truthfully, and this might sound different than I actually mean it…the thing I love is that when I'm talking to someone who is creating a prototype piece or whatever, I have people say to me I'm different than other execs or whatever. I like that. To me, there's no division line or whatever, we all do what we love to do and each respect the other person's talent."
This type of approach will play a critical part later in Mark's life as he and his team fuse design, engineering and fabrication to push the limits of modern automotive form and function.
Keep checking back for the rest of Mark's story here on DodgeGarage.com
Comments
Comments