Driveway Dream
5 years ago Owners + Clubs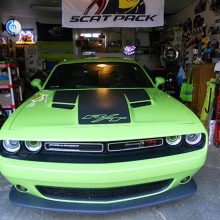 I'm sitting in the hotel room, writing this story the weekend of the Carlisle Chrysler Nationals. It's one of the largest Dodge/Chrysler/FCA shows in the world; nearly 3,000 cars show here every year and close to 60,000 people attend. It's a big deal! This is one of those events where you run into car friends that you may only see once a year, and yet we pick up right where we left off last time, talking about motors, mods and life as if we'd never been apart. We are a very large, yet very close family.
And that's where Mike Lavens' story fits in. Mike and I met when he and his wife, Sheri, were part of my team at the SRT® Track Experience at Michigan International Speedway (way too many years ago!). Like many of us, his story begins as a young man with a love for cars. When he was 19, he got his hands on a '71 Skylark that he paid all of $1,000 for. Then, one day, his mom heard the engine fire up and the car drove off…but no-one in the family was home. The car had been stolen! From there on, Mike spent his life owning one collector car after another; a number of Buicks, including a '70 Grand Sport with a 455, a Muncie 4-speed and a Grand National. He shares the car passion with his father, who once owned a gunmetal grey '63 Split Window Corvette (I know, this is a Dodge website, but let's be honest, those are VERY cool cars!). As I mentioned, it's a family thing.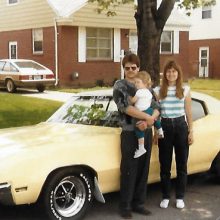 So, what about his link with Dodge? Funny how life changes. Mike had worked in the automotive sector his entire life and was prepping for retirement; he'd bought a place on the lake, he built his man cave and was settling down…then an opportunity popped up at FCA that he couldn't say no to. He talked with his family and decided to go for it. Once you're in the fold, you've got to have a car. "My plan was to get a Scat Pack when I had my 90 days in!" says Mike. The paperwork was started and he was set to get his Sublime Green 6-speed Dodge Challenger with the super rare WP3 wheels, his first-ever new car! Then the day came to pick it up. "I went to the dealership and found out my sales rep had been fired!" That's bad juju and Mike decided to walk away. But he couldn't get that car out of his head, so we went to another dealership, had that actual car transferred over and completed the deal there. He's put over 56,000 miles on it already, raced it at the drag strip (and Roadkill Nights, Powered by Dodge!). He's even started a registry for Challengers with the rare WP3 wheels.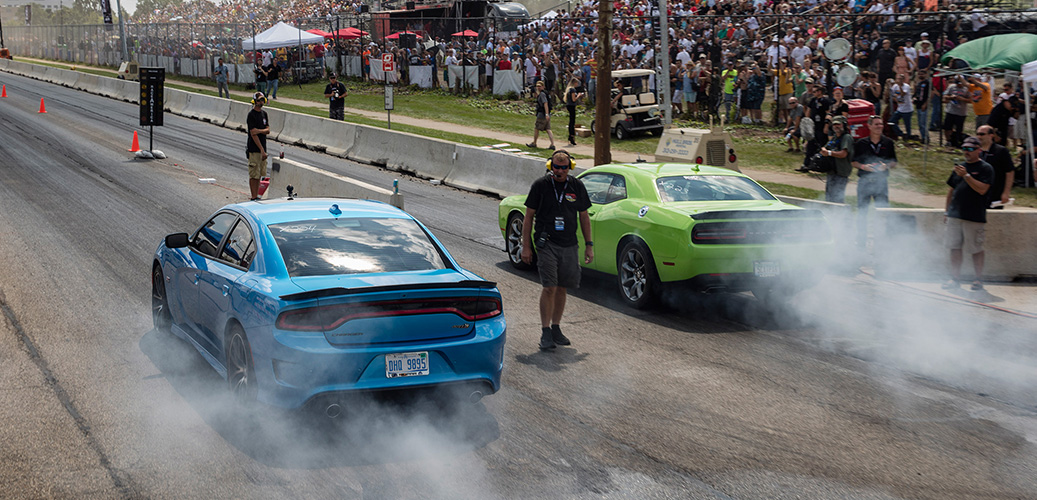 While Mike's Challenger isn't an SRT Demon, he is a die-hard drag racer. When the Bondurant school in Arizona offered an SRT Demon-based drag course, Mike knew he had to go! "While I was there, I got to talk with Bob (Bondurant) one on one for almost a half hour."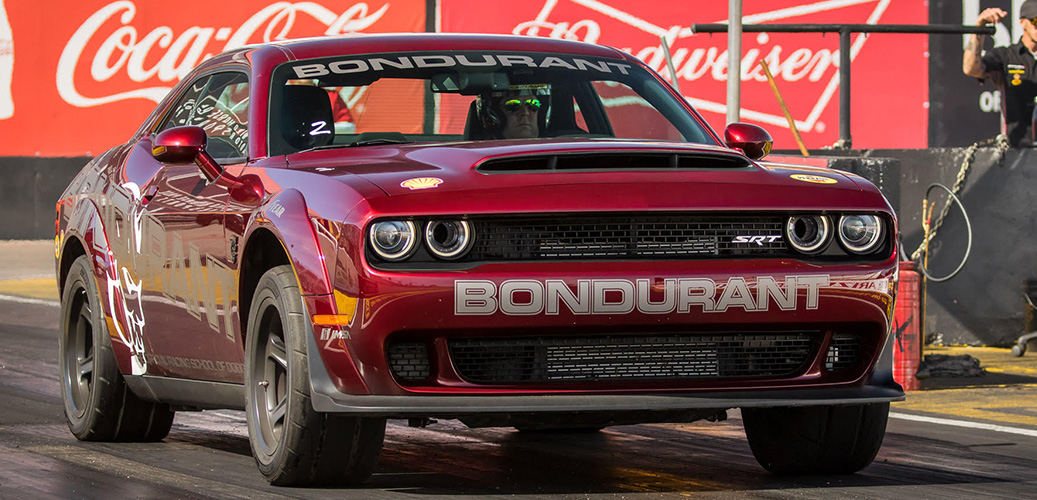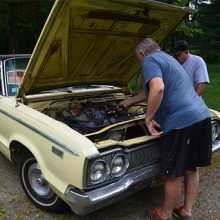 Mike's family shares his passion. We mentioned his dad earlier, who, unfortunately, was hit while riding his motorcycle. While his dad was going through rehab, Mike bought him a 1965 Custom 880 from his uncle. "It was a great feeling to give that to him. He is in his 70s and acting like a kid in a candy store with his car buddies!"
Even Sheri is into it; she got a Sublime Green Ram 1500. "My Challenger is named Fern (because it's green) and her Ram is Fernando." Mike likes to point out that it's all about the people: "Since working for FCA, I joined Twisted Axle, DAMM (Detroit Area Modern Mopar®) and a couple other car clubs. When you go to Cars & Coffee and (FCA Head of Design) Ralph Gilles is sitting there talking with folks about how his pool has frogs in it…cars are the avenue to let you talk with all of these people. It tells you what kind of people they are. The passion unites us all."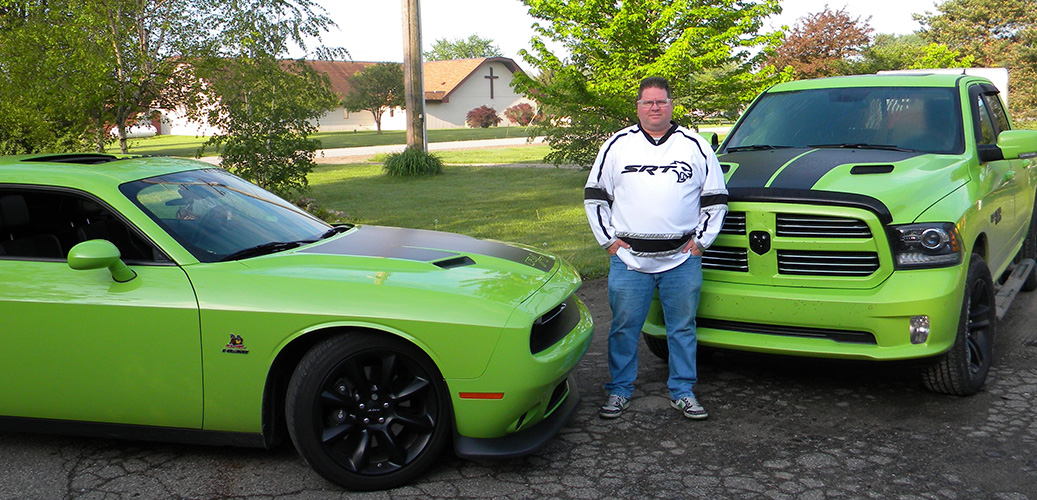 Mike is definitely living right; a garage full of cars, a family that shares his passion and friends in the hobby everywhere he goes. He sums it up perfectly: "I'm living the Driveway Dream!"
Comments
Comments