It All Started with a Horror Movie
5 years ago Owners + Clubs
There are moments in life that change us. For Joe Caldwell, that moment was sneaking into an R-rated movie when he was just 12 years old. That experience was "thanks to a family friend who was security. I sat off to the side in the dark and didn't move as to not get caught," Joe says, laughing.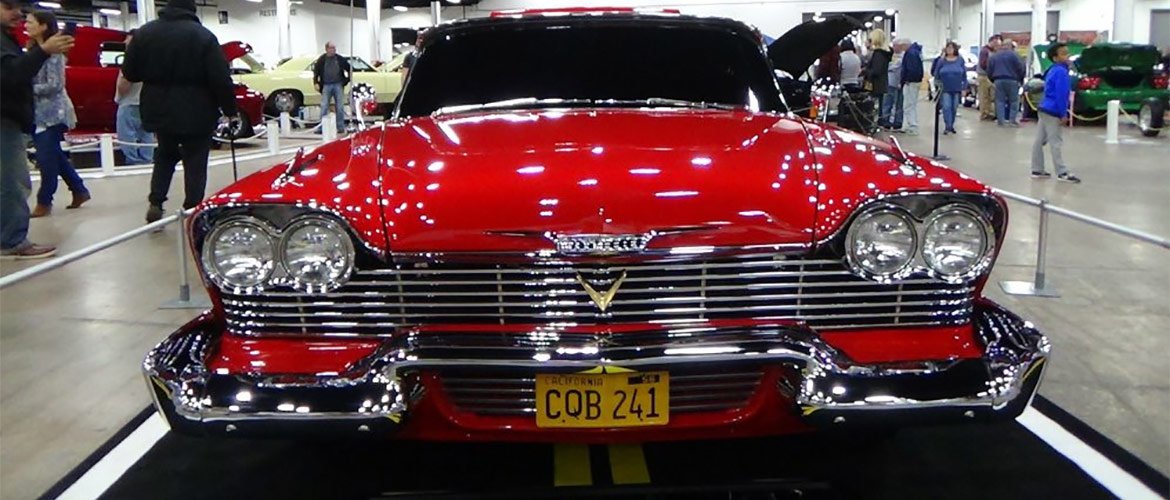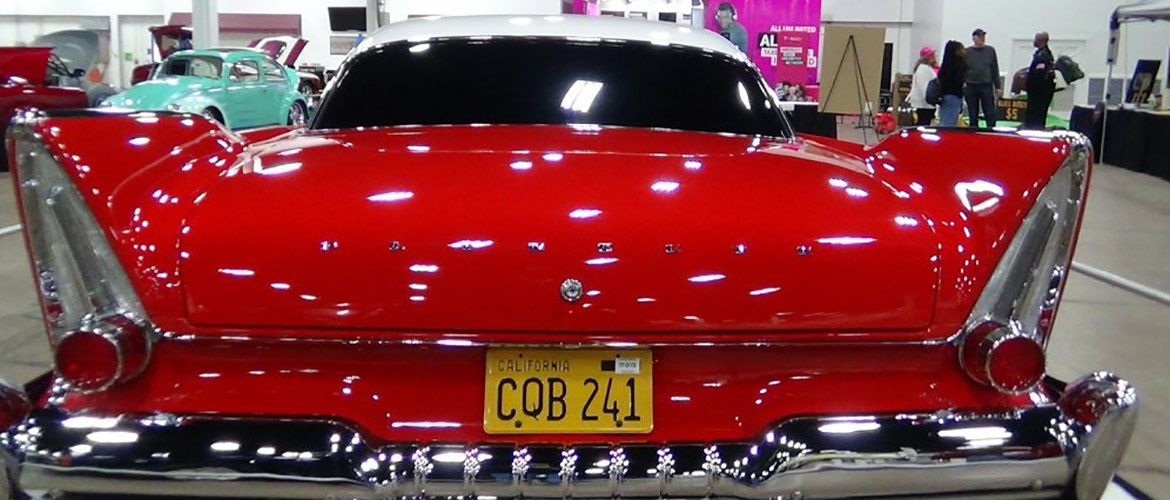 The movie that day was Christine, the 1983 John Carpenter thriller about a 1958 Plymouth Fury with a mind of her own. "I was a huge fan of horror movies like Halloween and Friday the 13th," says Joe, "Christine was beautiful, mean as hell and had a love for her owners. She was awesome. While watching the movie, I said 'I will own you one day, Christine', which was a dream because we were poor and didn't even own a car, period. I never forgot about her over the years. I would see beautiful tribute Christines at car shows, on the internet, etc., and very envious yet thankful I wasn't the only 'nut' out there."
Fast forward to 2012; Joe is the president of the Christine Car Club and gets THE call from "a gentleman in California who proceeds to tell me he has three original screen-used Christines and offered me to purchase the collection." That's when the extensive frame off restoration began. Joe says, "It was very intense, demanding attention to detail. Only the best craftsman were hired and the finished product was beyond my expectations. My Christine was restored using all of the screen used parts with exception of glass, roof, quarter panels and floor. Everything else, including drivetrain, is movie original so I can say she has Christine movie blood!"
Joe's car is recognized as the best of the best in the Christine hobby.
But like many of us, his passion doesn't end with one car. Joe was at the Dodge Challenger SRT® Demon's reveal at the New York Auto Show and tells us "I watched a factory stock car lift both wheels off the ground, I looked over at my wife and said we are getting the car if it's OK with you." (Smart man to ask permission!) The day orders opened up, he got the paperwork rolling for a TorRed SRT Demon. While he was attending a horror movie convention with Christine, he was able to get a personal tour of the Brampton, Ontario, plant where the SRT Demon was built. Ardis Snow is the plant's union head and the two hit it off immediately. As Joe's car made its way along the assembly line, Ardis snapped photos at each station, documenting the whole process. Joe's Fury is named Christine, so it's only logical that his SRT Demon is named Lucifer!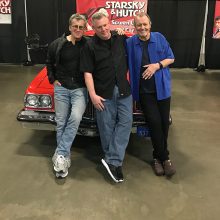 And we have to mention the other things in Joe's garage, like a 1965 Plymouth Satellite he's had since the '90s; it's a drag car that pulls mid 8s. He's also a former police officer and owns one of three stunt/camera cars from the TV show Starsky & Hutch!
As nice as all of these cars are, they do get driven and Joe fully intends to take his SRT Demon to the strip. In fact, he'll have both Christine and Lucifer at the Mopar® Nats in Columbus, Ohio, this coming August. Make sure you stop by and say hi, he's a great guy and would love to show you his cars.
And to think, this all started because Joe Caldwell snuck into a movie theater when he was 12!
Comments
Comments