Joel Vandiver – Dodge Challenger Road Racer
5 years ago Owners + Clubs
Dodge is in the middle of setting the drag racing world on fire with the release of the new 2019 Challenger Scat Pack 1320, the "fastest naturally aspirated, street-legal muscle car available." And the buzz from the Dodge Challenger SRT® Demon moves to the new Redeye as that technology trickles down. But, the Challenger isn't a one-trick pony. It can go around corners…and Joel Vandiver's does it better than most.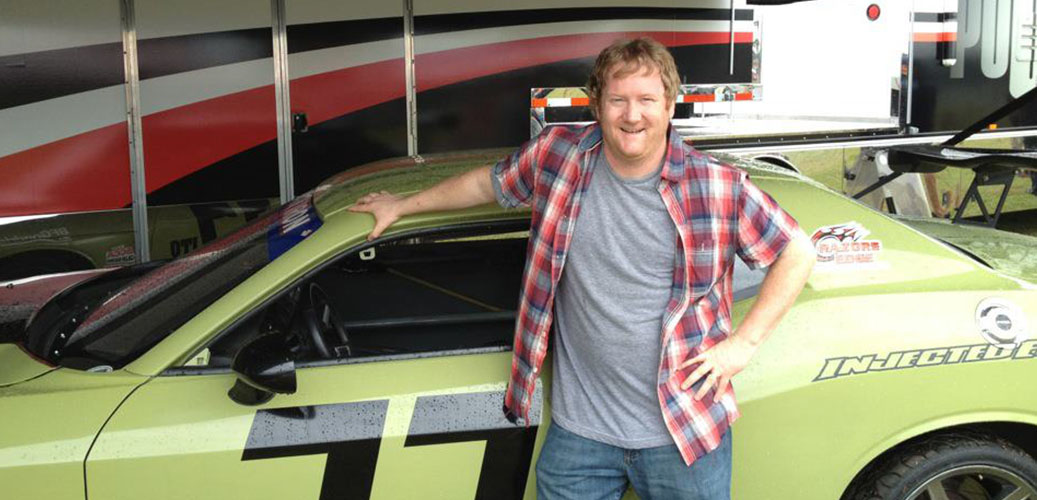 Joel's claim to fame is being on the TV show R U Faster Than A Redneck?, where "regular" people could race their hopped up imports against a selection of Rednecks in American muscle. Joel's weapon of choice: a 2008 Challenger SRT that had been converted to race in the Sports Car Club of America (SCCA) and National Auto Sport Association (NASA).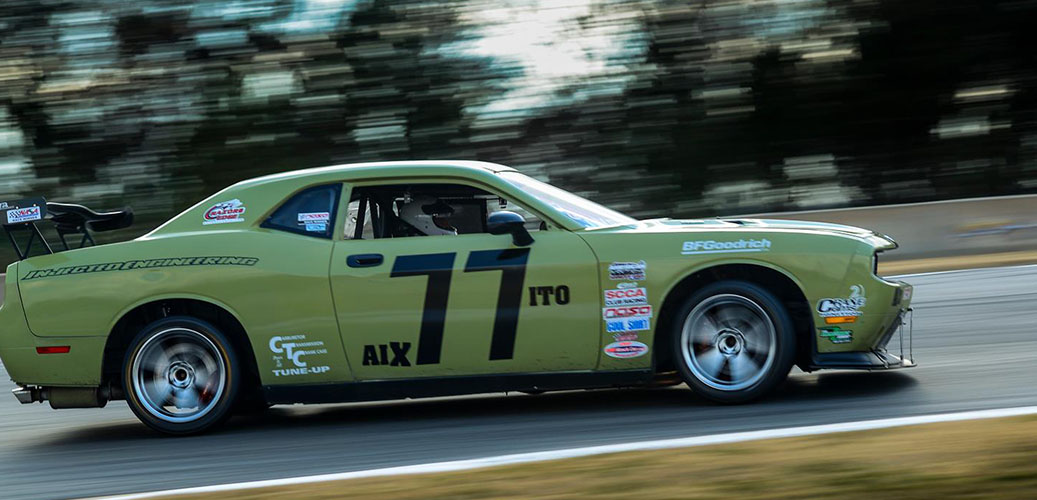 Joel and I have been race buddies for years and I've told his story countless times (usually when someone is talking out of their hind end about how Challengers can't turn, yadda…). "I built the Challenger with the hopes of getting some sponsorship by winning races in a car that was different. If I had built a Corvette I would have been just another fast guy in a Corvette," said Joel. You can see pretty quickly that Joel likes doing things his way.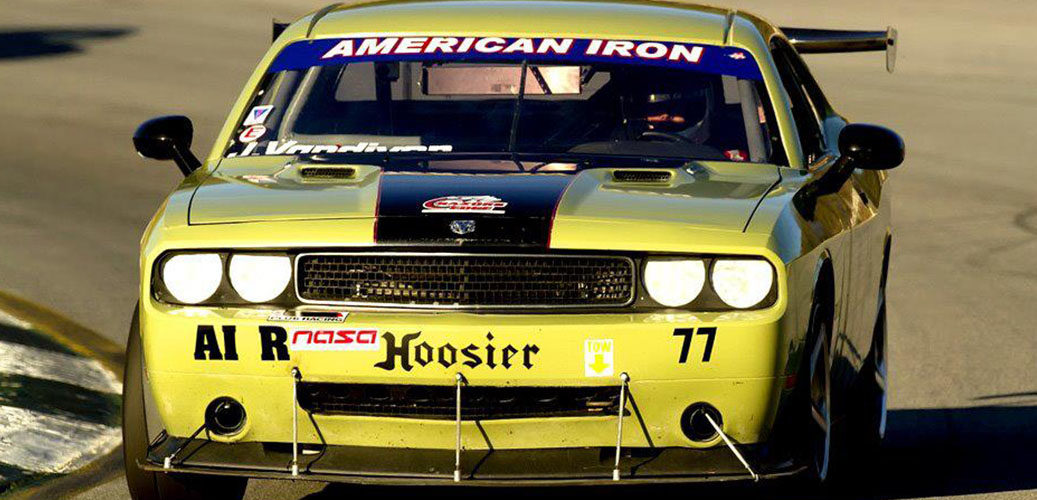 Let me set the stage…this wasn't Joel's first modern Mopar®. He had previously built a Dodge Charger Pursuit into a racer. Yes, he turned a police car into a track day toy…complete with a black and white paint job and a push bar still mounted to the nose! The #77 build wasn't as simple as adding a cage to a stock Challenger…no, this started with a Canadian chassis, a wrecked Charger SRT8®, an engine from a different Charger, some JB Weld and various parts from Craigslist. Throw it all together and you've got a surprisingly well balanced and highly competitive car. "Two clear advantages come to mind," said Joel, "and first is the great engine (a 6.1 HEMI® that has been stroked out to a 426). The second is that the car has one of the best designed braking systems out there. I routinely out-braked cars weighing three to five hundred pounds less, all with stock SRT calipers and rotors. All I did was add racing pads, braided lines and cooler hoses."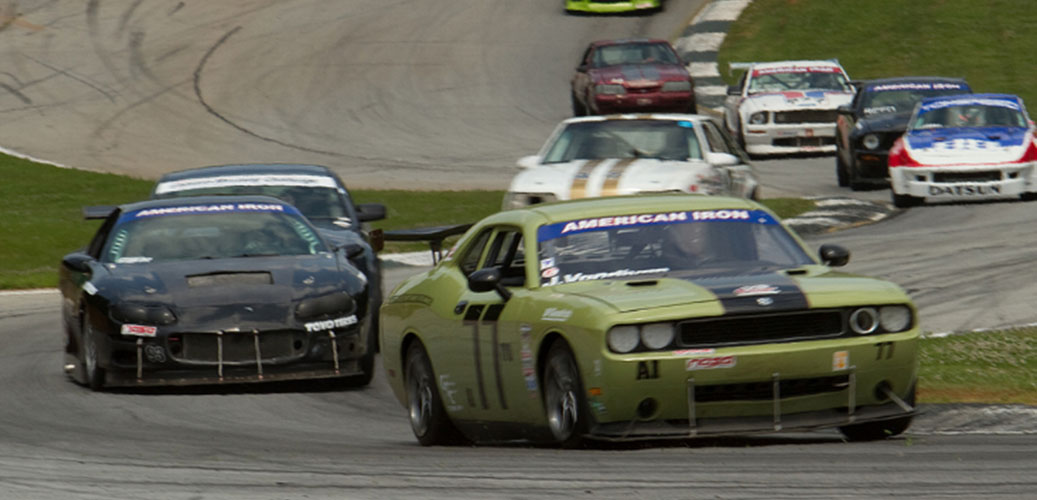 Joel's success in the Challenger included wins across the Southeast and that caught the attention of the producers of a new-at-the-time TV show, R U Faster Than A Redneck?  The host was Jon Reep, a comedian and the "That thing got a HEMI?" guy from the TV commercials. They recruited Joel to be part of the "Mullet Mafia" and he was featured on the show. "I was asked to be on 'Redneck' because I was about the only one tracking a modern Mopar. Most of the contestants were from the southeast and enough of them knew the car was fast on track and avoided it in the elimination rounds."
Sure, you'll see plenty of Dodges at the drag strip, and even some at your local stock car track. But Joel has won a LOT of trophies with his Challenger, and as far as we know, he's the most successful amateur roadracer in a modern Mopar.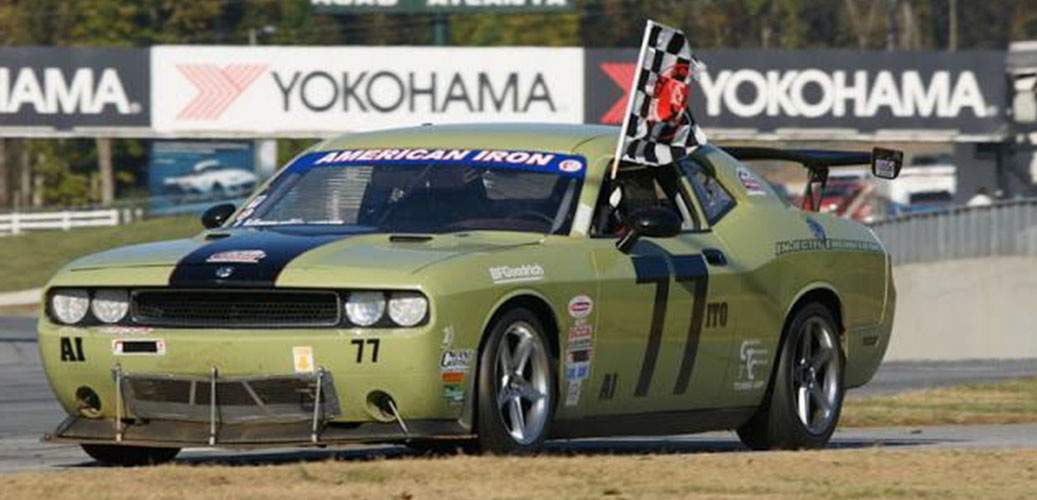 It's fun to speculate on the future and, obviously, we don't know what's to come down the way, but Joel tells me, "I hope for the future that Dodge will build a lighter platform and still use the HEMI and try to directly compete with GM and FOMOCO in roadracing."
So, the next time someone tries to tell you a Challenger is just a straight line car, show them Joel's machine. It proves what you get when you mix a great chassis, a powerful engine and a bunch of determination.
Comments
Comments