Turning Point
4 years ago Owners + Clubs
"I wasn't supposed to make it off that mountain. The doctors told me I should have died there that day."
That's not something you normally hear on the other end of the telephone. But I was talking with GL Woods, and he isn't an everyday kind of guy. Never was. Certainly isn't anymore. Not since that day in West Virginia in 2004 when he was involved in a motocross crash that paralyzed him from the neck down.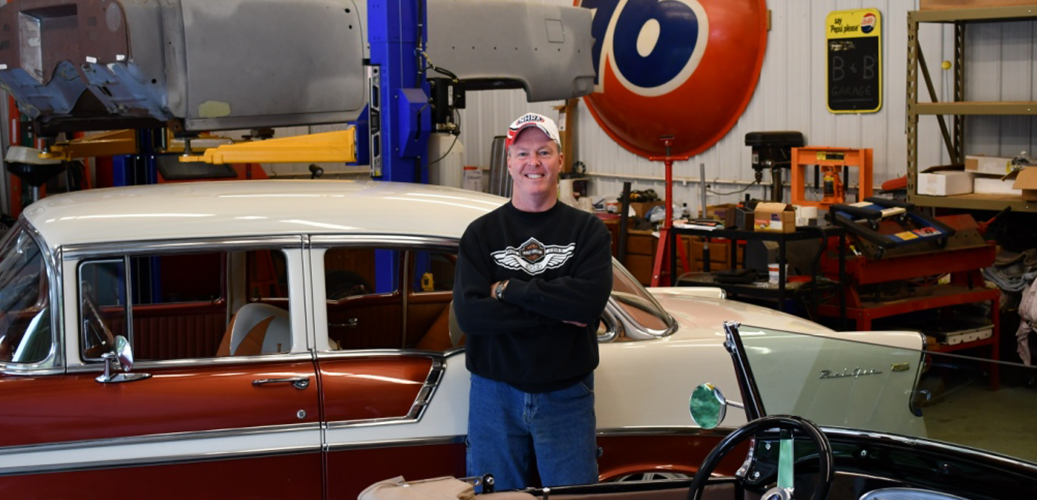 While that sinks in, let's step back in time…GL is one of us. He's a car guy. When he was just 13 years old, he was hanging around a local body shop, soaking up the sights, sounds and smells. By the time he was 15, he'd already bought his first car: a 1956 Chevy hardtop. He told me, "I've always been hooked on nostalgia. The '50s, '60s, '70s." He turned 16 on a Monday. Tuesday, he got his license. Friday, he was hit by a drunk driver and the '56 was destroyed. Can you imagine how that must have felt for a kid totally absorbed by the automobile? But like we tend to do in our younger years, GL rebounded quickly. He got himself a '71 El Camino to drive in high school and set his sights on learning to build cars.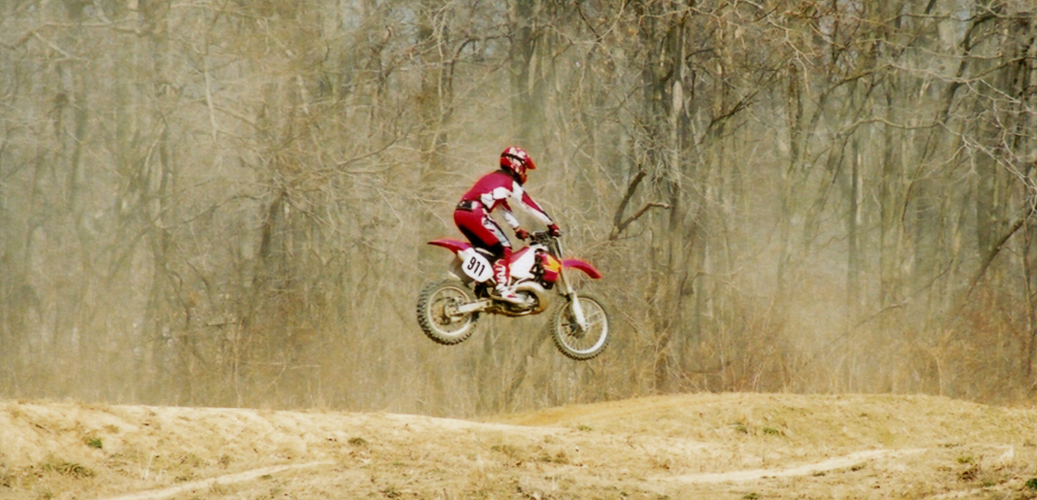 At the same time, motocross caught his attention. Big speed, big jumps and big cojones to do it right. His number plate, ironically, was 911. Who knew that number would come back to play such a big part in his life? He'd ride hard, break bones, heal up and get right back on the machine.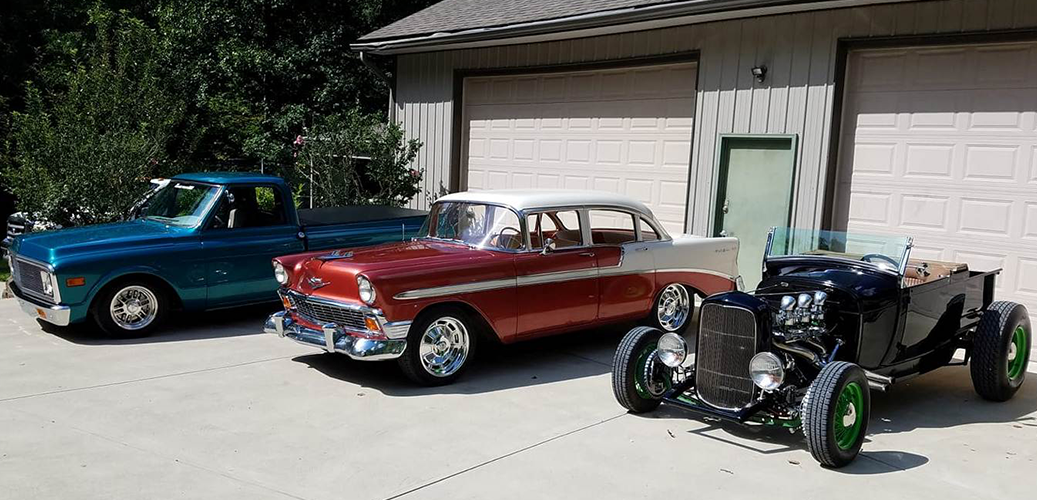 As time moved on, the rest of GL's life was going well: a beautiful wife and family, professional success that allowed him to own the things he'd always wanted to have. His garage is currently filled with all kinds of muscle cars and hot rods. He even has his own paint booth. As our phone call went on, we found ourselves talking about cars we've had and the ones that got away. GL had a frame off restored factory dual quad '57 Chevy and ran across a guy who wanted to give him $45,000 for it. At the time, that seemed like a LOT of cash…of course, that's a $150,000 car now! Then, there was the '59 Coupe de Ville, what a legend at only $3,500! And a Lemon Twist 440 Superbird for only $20,000. Yes, please! Except, he didn't buy either of them because, at the time, he was moving and…you know how it goes.
I thanked him for the Mopar® reference. He laughed and quickly pointed out that he'd love to own a 'Cuda and his daily driver is a Chrysler 300 with a HEMI®!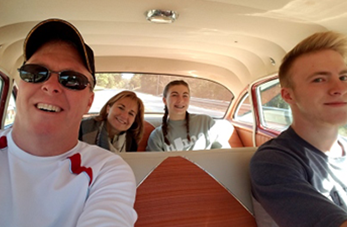 Back to 2004, and the crash that left GL laying in the dirt, his wrecked motorcycle next to his broken body. Unable to move, friends rushed to get help and he says, "You know what? All I could think of was playing with my kids." The official prognosis was bleak: paralyzed from the neck down. It seemed like all of his fast living had finally caught up with him. "I had the same injury that Christopher Reeve had when he fell off his horse. Reeve had died on Monday, my crash was on Friday." Between the hospital and rehabilitation, GL was laid up for months. But then one day, he got movement in his fingers. That led to movement in his hand. His arm. Things were slowly getting better. It was a year's worth of work to get back. When he finally made it home, he went to his garage…it was exactly as he had left it before his accident. "It was a time capsule," he says. "I needed to figure out how to get back in there and be part of that hobby again." So he kept working at it. Day in, day out. GL walks with a limp these days, but he did what the doctors said he never would: walk…and have a second chance.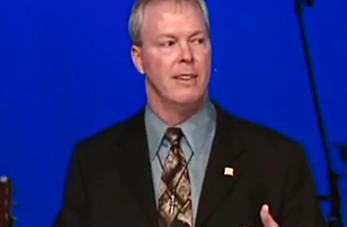 As a man of faith, GL knew he couldn't let this opportunity escape him. "If I'm here for a reason, I can't sit on my hands and do nothing…that's disrespectful." He was asked to tell his story and then again, and again. He's now a motivational speaker regularly sharing his experiences at universities and events. And people are moved by it. "I was in Chicago a few years ago and someone was quoting my story word for word. That's powerful!" says GL. He's been featured on TV's The 700 Club as well – and I highly recommend you spend the 8 minutes and watch the video.
From there, writing a book was a natural extension. But it wasn't that easy: "My right side hasn't come around like my left side has, so my mom said that if I was serious about the book, she'd come visit for a week at a time so I could talk and she'd type it out. It took TWO years and her dedication was amazing." Faith 911 is his story and I highly recommend you get a copy of it.
We all have turning points in life and GL's was certainly dramatic. "The car hobby motivated me to get out, get moving…you've got stuff to do!" says GL. "I love it as much as ever, I'm just slower now than before. It sounds cliche, but my time now on this earth has been a gift. I want to motivate for real change. I truly believe I could drop dead today; but if I did, I know in these last 14 years I've made a difference."
Comments
Comments