Old School Street Machines: Kevin Bush
5 years ago Owners + Clubs
The year is 1980, you're cruising down Main Street and rocking out to the latest Judas Priest single, when out of the corner of your eye, you catch a bright flash of red. Whipping your head around, you're met with this righteous 1970 440 6-Pack Plymouth 'Cuda.
Air shocks, Keystones and roaring glasspacks; it's your quintessential old-school street machine. In their day, road warriors like this were daily drivers. Whether in the high school parking lot or headed to work, 'Cudas, Road Runners and muscle cars of all kinds filled the streets. These used cars were typically hand-me-down vehicles at the time and few realized the true potential of their value and rarity.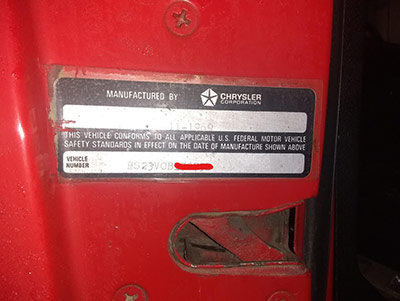 Luckily, Kevin Bush was one of those few.
By 21 years old, Kevin had already owned a few A- and E-body 'Cudas but had recently settled down with a nice Dodge pickup truck. He was content truckin', but when his good friend Bill Glaze offered to sell his 1970 'Cuda to Kevin, the temptation to get back into a Mopar® muscle car was overwhelming. "Every time I saw him, the deal got better and better. He wanted me to buy the car," Kevin said. The one-owner, all-original "V-code" 'Cuda only had 40,000 miles on the clock, so once the asking price dropped below $2,000, Kevin knew he couldn't say no. Imagine finding a deal like that in 2019!
Now the term "one-owner" typically brings to mind a garage-kept granny car, but in this case, reality wasn't so idealistic. After being daily driven for a few years, Bill couldn't resist taking his new car down the quarter-mile. The stock 440-6, automatic, Super Track Pak was an absolute beast on the streets, but the dragway was a different story. Pushing the limits, it wasn't long before a valve spring broke causing a terrible miss. That didn't faze Bill; he bought a wicked new 440 motor believing it would have the car running 10s. Despite big plans and good intentions, the 'Cuda was parked in the barn by 1974, just four short years after its birth!
When Kevin got ahold of the 'Cuda in 1980, it was dusty, crusty and evidently home to a family of racoons. Clearly, the car needed a bit of elbow grease. Kevin and his dad got right to work rebuilding the original numbers, matching the motor and transmission, and sending her off for a fresh coat of Bright Red paint. By 1981, Kevin's 'Cuda was back on the road with a fresh new look and an aggressive attitude.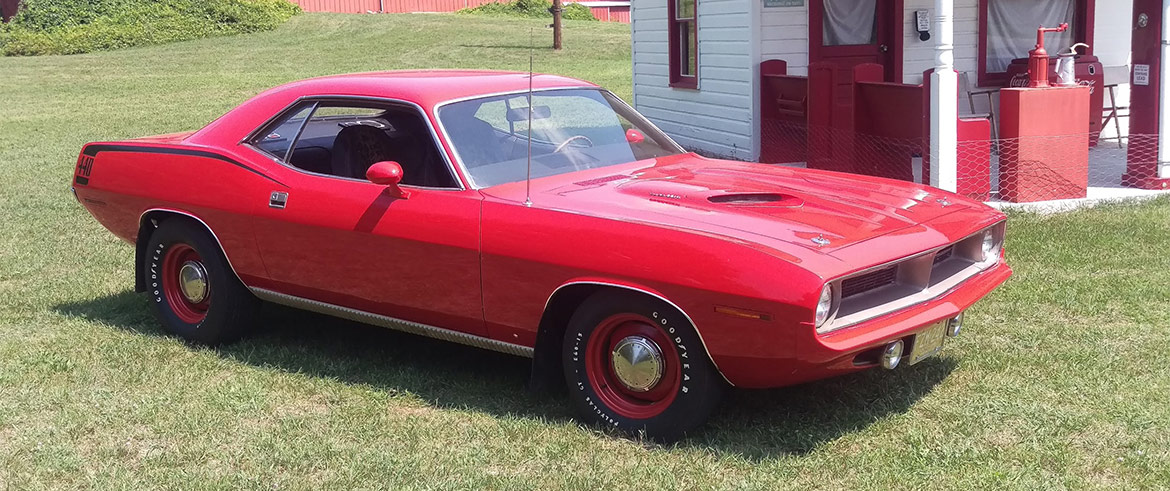 In 1970, Plymouth only produced 853 'Cudas with an automatic 440-6 engine. This one is interestingly optioned and sports a few oddball features. Let's take a look at the fender tag to see what makes this car unique.
The VIN (vehicle identification number) on the bottom row reads BS23V0B.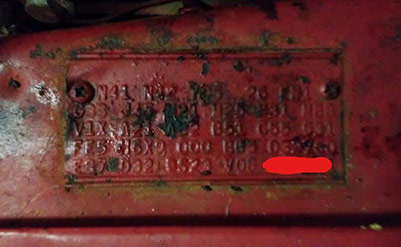 BS stands for 'Cuda (who was left in charge of those initials?), 23 means the car is a two-door hardtop, V is code for the 440-6 engine, 0 tells us it's a 1970 model, and B means it was built at the Hamtramck plant in Michigan. While we already know the car is uncommon, features like the color Bright Red (FE5), steel wheels (W15), the elastomeric front bumper (A21) and the original column shifter (D32) are what really make the car stand out.
If you didn't understand all that dorky "Chrysler-ese" lingo, the car is essentially a premium model with some offbeat options. Given all the car's attributes with its low miles, even young Kevin realized he had something special. Wise beyond his years, Kevin has always restricted himself to driving the car sparingly and only in good weather. In the entire 39 years he's owned the 'Cuda, the odometer has only gathered 10,000 miles and it still rocks the 1980s paint job. Under the hood, everything has been refreshed but is still very original, down to the authentic air cleaner and core support stickers. A lot of gear-heads out there reminisce over the long lost cars of their youth, but not many can say they still have their hot rod from 1980. While Kevin has never been afraid to stand on the throttle or cook off the tires, he has shown great maturity and self-control in his ownership of the 'Cuda. The fact that he's managed to hold onto the car all these years is impressive on its own, but it's also well documented, well maintained and still flaunting only 50,000 miles on the clock!
What did you drive back in the 1980s and how many of you still have your old Mopar muscle car?
Comments
Comments