All in the Family
4 years ago Owners + Clubs
In my experience, there are two types of "car people" in this world. There are those who drive a nice car so they can take pride in ownership, they occasionally show it off at a Cars 'n Coffee and on a nice Saturday, weather permitting, they take their car for a quiet little cruise. These people enjoy their car as a weekend hobby. But then there are those who consider this hobby to be more of a lifestyle. They seem to turn every conversation towards their latest project, their closest friends are the people they've met through the car community, they spend every spare dollar they have on their hot rods and every spare minute enjoying them. Dressed to the nines in Mopar® apparel, proudly lighting up his garage in memorabilia and leaving the house every day in one of his many hellish Mopar muscle cars, there is no doubt Ellis Abramson is the latter.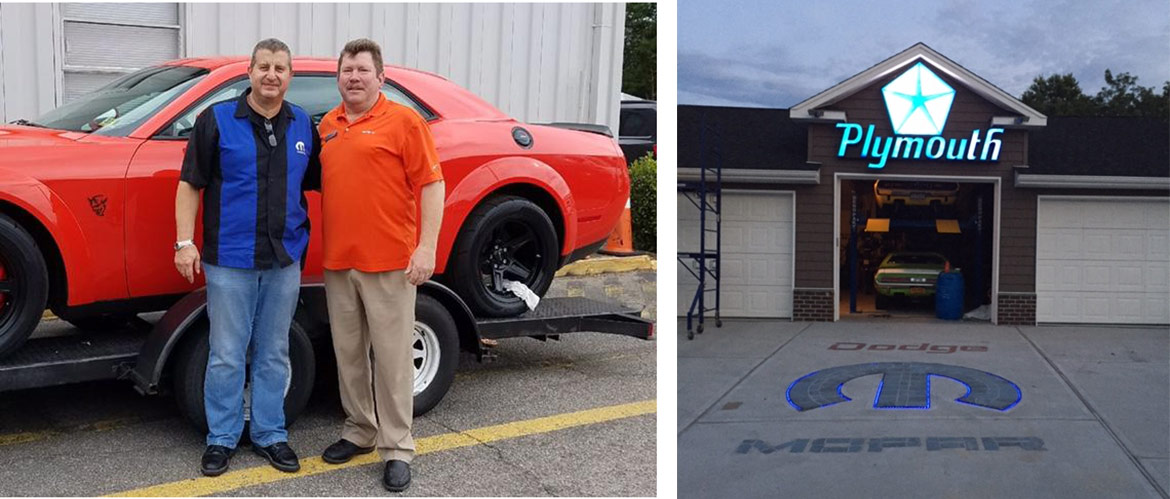 Ellis' infatuation with Dodge vehicles developed into a full-time passion when he was around 16 years old and on the hunt for his first car. Back in the 1980s, Ellis' high school parking lot was full of jocks driving brand-new Camaros and preps toting their dad's Mustangs, but Ellis wasn't one of those kids that had everything handed to him. Being self-made and self-taught, he would have to make due hot-rodding on a high school kid budget. Luckily for Ellis, he found a 1973 Dodge Challenger that he was able to score for just 600 bucks! Crushing all the gaudy rich kids in their Z28s with his old E-body, Ellis became instantly hooked on Mopar muscle!
Since then, Ellis has owned a little bit of everything. From Dodge Vipers to convertible 'Cudas, new-school Dodge Challenger SRT® Hellcats to old-school Challengers. Of all the cars in Ellis' vast collection of almost 20 Mopars muscle machines, I think the coolest one has to be that very first 1973 Dodge Challenger. Not many people have the forethought to realize that you can't replace your first car, and lucky for Ellis, he was one of those few.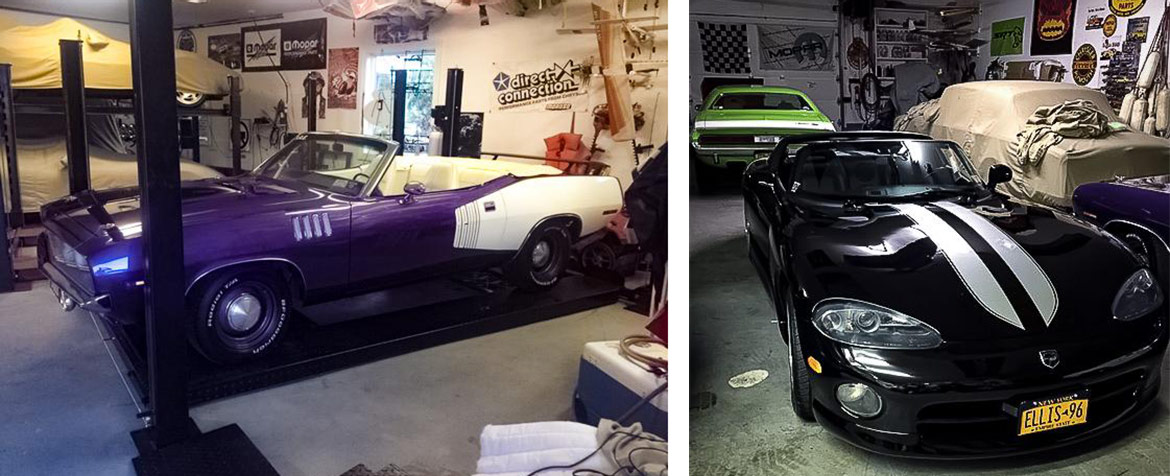 With an impressive collection and genuine passion, Ellis takes every opportunity he can to share his love for Mopar with others, and who better to share your enthusiasm with than your own kin?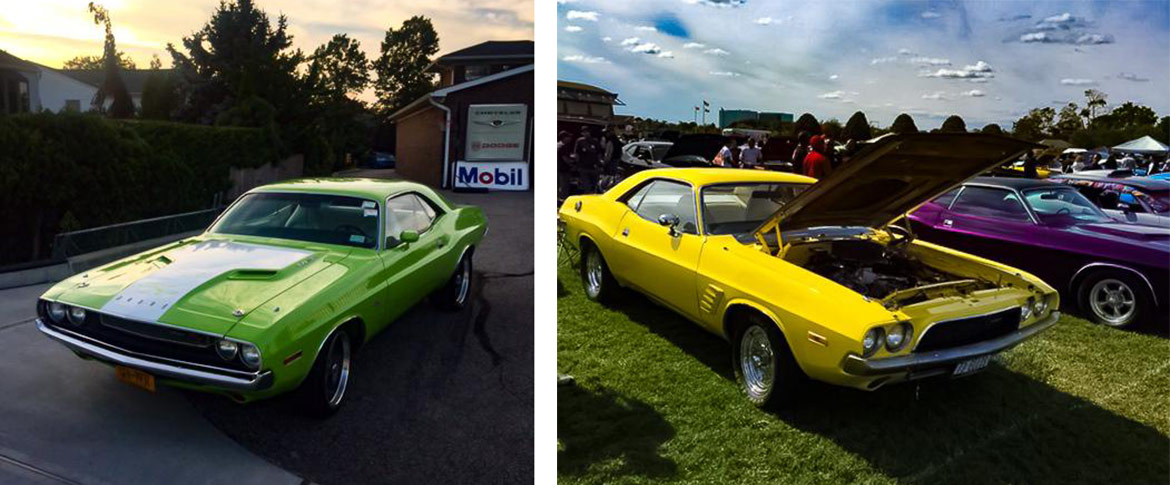 I hear lots of people complain that their children just aren't interested in cars, but Ellis took a hands-on approach introducing his kids to the hobby. With plenty of seat time and burnt-up tires, it's no surprise that all four of Ellis' children are just as addicted to Mopar muscle as he is. While all of Ellis' kids enjoy their own Dodge vehicles, his second eldest son, Mike, has taken an especially strong interest. When Mike was a freshman in high school, he kick-started a project that had been sitting in his dad's collection forever, a 1974 Dodge Challenger. Father and son worked together replacing the E-body's crusty sheet metal, fitting it with a 1970 model appearance, spraying the car in striking FJ5 Sublime green paint, and forging a connection between generations with one of the first ever Gen III HEMI® engine swaps. With its classic appearance and modern performance, Ellis and his son, Mike, built a car that exemplifies the lineage of Mopar, muscle as well as the lineage of the Abramson family.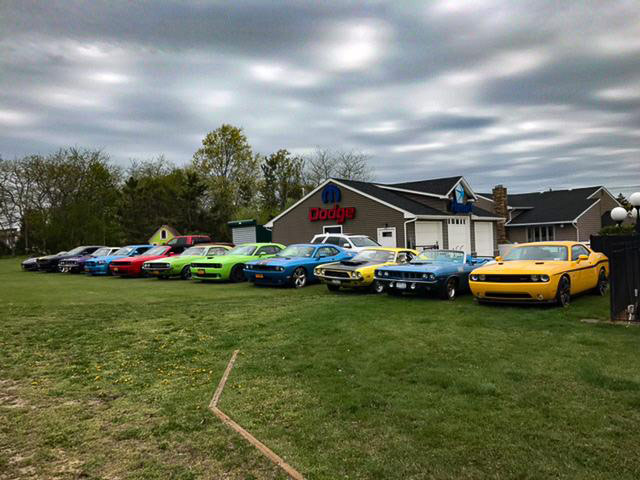 When you're as enthusiastic as Ellis, you don't limit yourself to a hobby, you live your passion in every aspect of your life! Doing so, the people most important to you tend to take notice and share in your interest. I often hear old-timers saying the history, heritage and culture that's been developed in the Mopar community will soon be lost because there aren't enough enthusiasts in the upcoming generations. If you ask me, a younger Mopar fan, that's all a bunch of baloney! With people like Ellis sharing his knowledge, wisdom and passion with his own children, the hobby will continue to grow and evolve for decades to come.
Comments
Comments