Twin Terrors: Nth Moto Part 2
3 years ago Owners + Clubs
Where did we leave off? Oh, yeah, the part where 1,300 hp just wasn't enough for Will Dugas' Dodge Viper ACR, and Philip King, Jr. was about to take a hit off the ever-addictive turbo pipe. "Y'all got any of that there…boost?"
Aaron Miller has been an engineer on boosted applications for Mopar®, a fabricator and tuner for Heffner Performance for five years, and for the last eight years the fabricator-slash-tuner-slash-part-owner at Nth Moto. He's meticulous, smart and driven to blow through boundaries. While they'll work on pretty much anything, Aaron and his business partner have carved out a niche in the Viper market.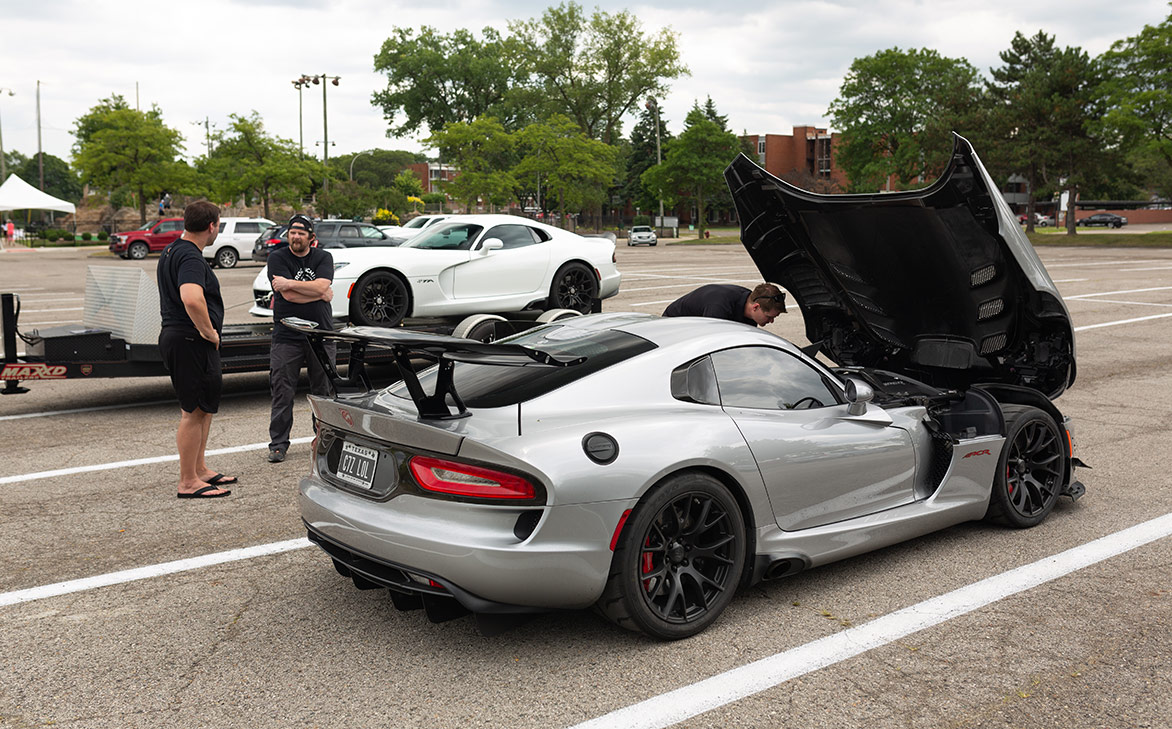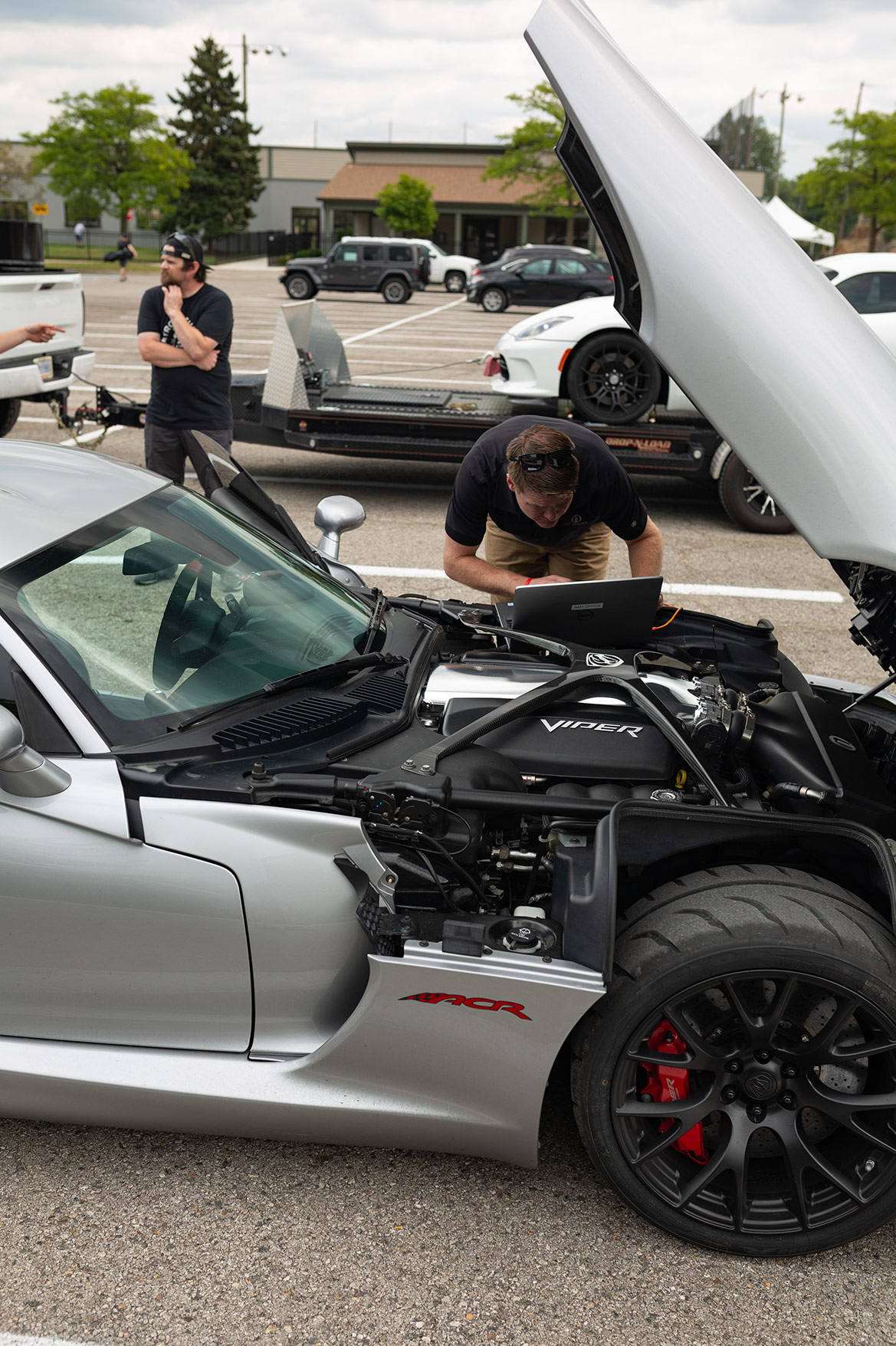 Philip started with a turbo stock motor setup at first, just like Will. He put 11k miles on that build, before he too decided to go full looney tunes.
They each wanted performance that would barely make sense in video games, let alone real life. Their setups vary a bit, but at their core they follow a similar, if not sometimes vague, recipe:
-Built motor
-Nth Moto machined billet aluminum intake manifold
-Built 6-speed trans
-Built diff
-Motec ECU, tuned by Aaron Miller
-Flex fuel
-Stock suspension
-Fuel system upgrade
-Hydraulic roller cam
-Stock crank
-Factory oiling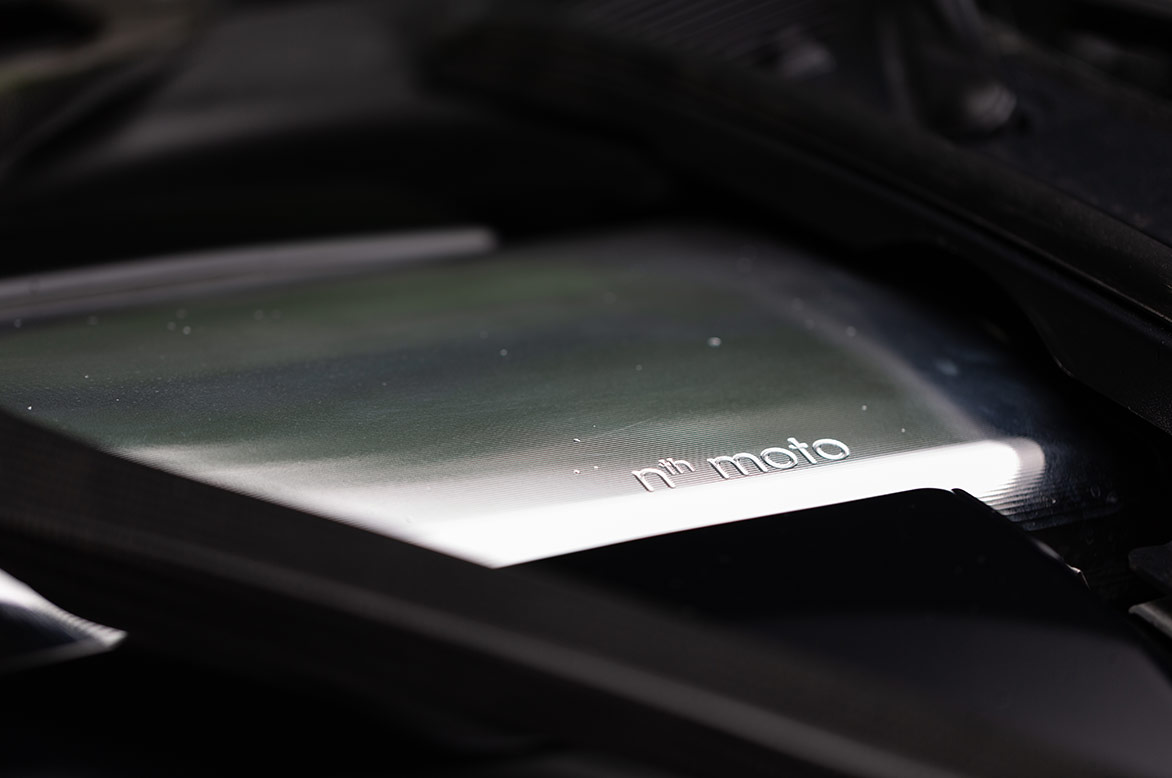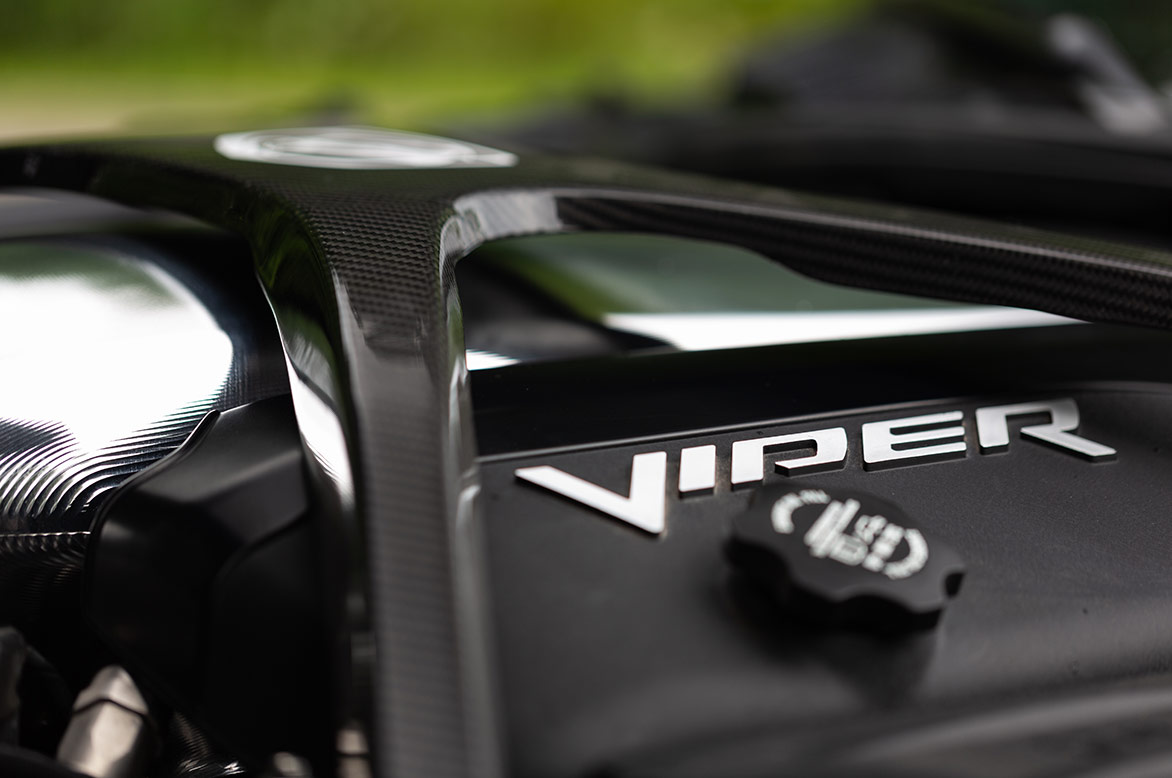 With his list of requirements set, Will sent the Viper ACR back to Minneapolis for the above.
"The car wasn't there long and Aaron was calling me, excited: the car made 1700+ whp without really trying hard. So we decided to stop there," said Philip. "He showed up at Texas 2K with it that year, unloaded, and off I go! No seat time, no test pass, just Aaron in the passenger seat coaching me. First pass on the street was amazing, the car felt like a rocket ship!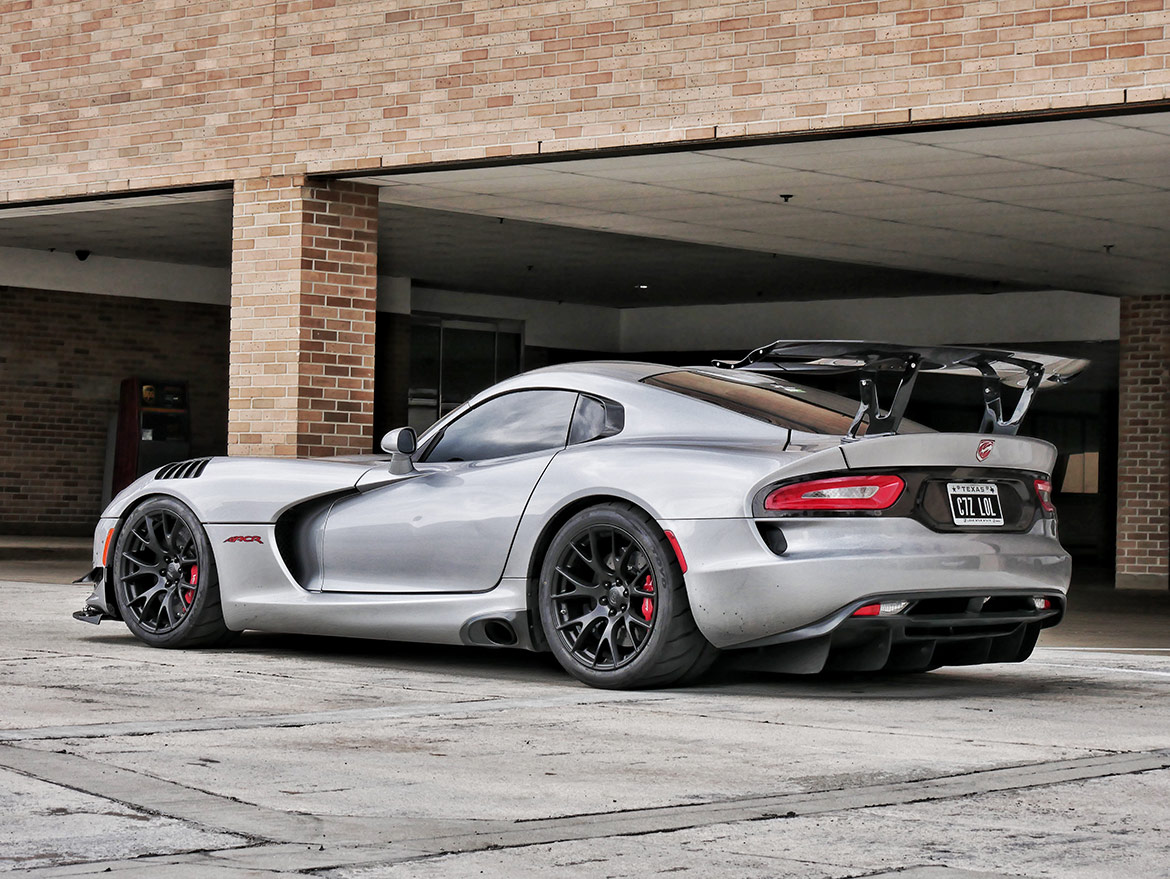 "We haven't changed much mechanically since, we just continue to creep up on the tune to suit my driving needs and desires. Now the car has been 8.8 @ 187mph in the ¼-mile and 222.7 mph in the half. It's absolutely crushed every benchmark I wanted it to hit."
Philip ran at the Texas 2K half-mile event in 2018, too. In fact, he drove his TA from Mississippi to Houston, clicked off a shoeless 206 mph pass on his first-ever run, and drove it home. The following weekend, he drove the car to Nashville for an EMS conference (work), hammered it on the streets with some locals, then drove it home. He estimated he gets around 16-17 mpg on pump gas, and 13-15 on E85. The TA has been christened the Mud Truck, because Philip has the same philosophy as I do on washing cars: He doesn't.
Will drives the hell out of the Viper ACR, too.
"Usually at this point, I sell a car, but this car is so much fun … I can't imagine not having it," said Philip. "Easily the number one motorsport experience of my life. We are now over 20,000 miles on it, hundreds if not thousands of hits, countless events, dinners and commutes. On top of all that, my girlfriend occasionally jumps in it and legit commutes to work, in traffic, with AC and radio blasting without issue."
As ludicrous as this performance is, as bonkers as the numbers are, I'm not sure they tell the whole story. When one is looking for an edge in a race, or a grudge match, or something of the sort, they rarely show their hand in its entirety. I'm just sayin'.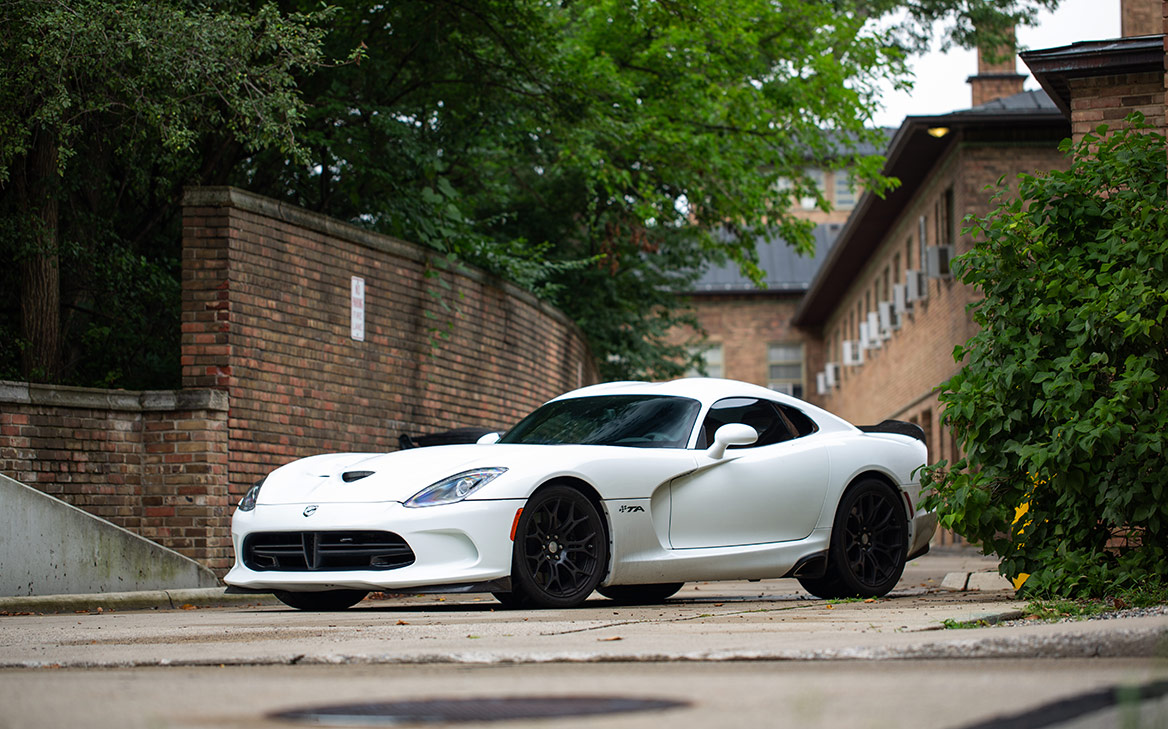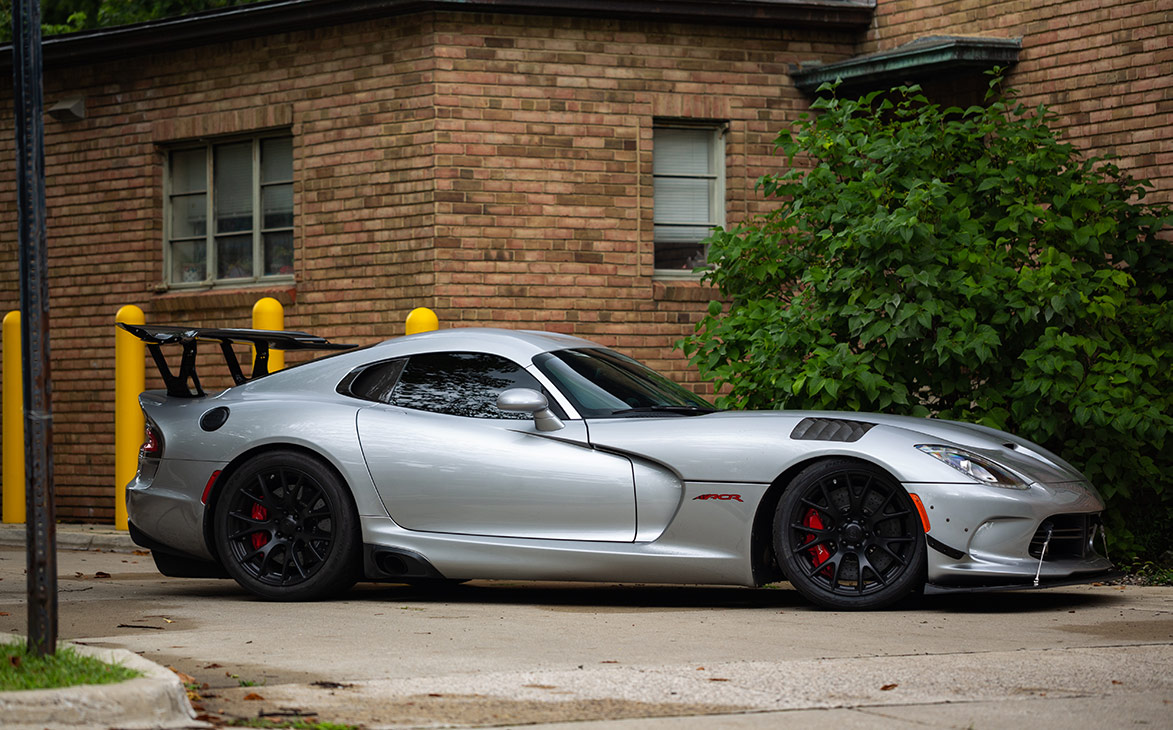 Now to see the cars up close and personal.
Future installments:
Twin Terrors: Nth Moto Part 3
Comments
Comments