The Other Kind of Racing: Jankowski Motorsports
3 years ago Owners + Clubs
It's true that Stage Rally isn't the most popular motorsport for Dodge Brand vehicles. Regardless, Mopar® vehicles still command a strong presence. Over the years, Dodge Neon, Plymouth Arrow, Dodge Shelby and Dodge Dart vehicles have been featured. However, in a sport where Subaru is the dominate brand, an SRT4® Caliber is taking them on. It also happens to be piloted by a 5-time national class champion.
Hailing from Manteca, California, Karen Jankowski's history in the Stage Rally community is extensive. Jankowski attended her first rally in 2003 (Rim of the World in Southern California), became Team Manager of a rally team shortly thereafter and later completed the Primitive Rally School. One week after the school, Jankowski was asked to be a co-driver at the Oregon Trail Rally and jumped at the opportunity.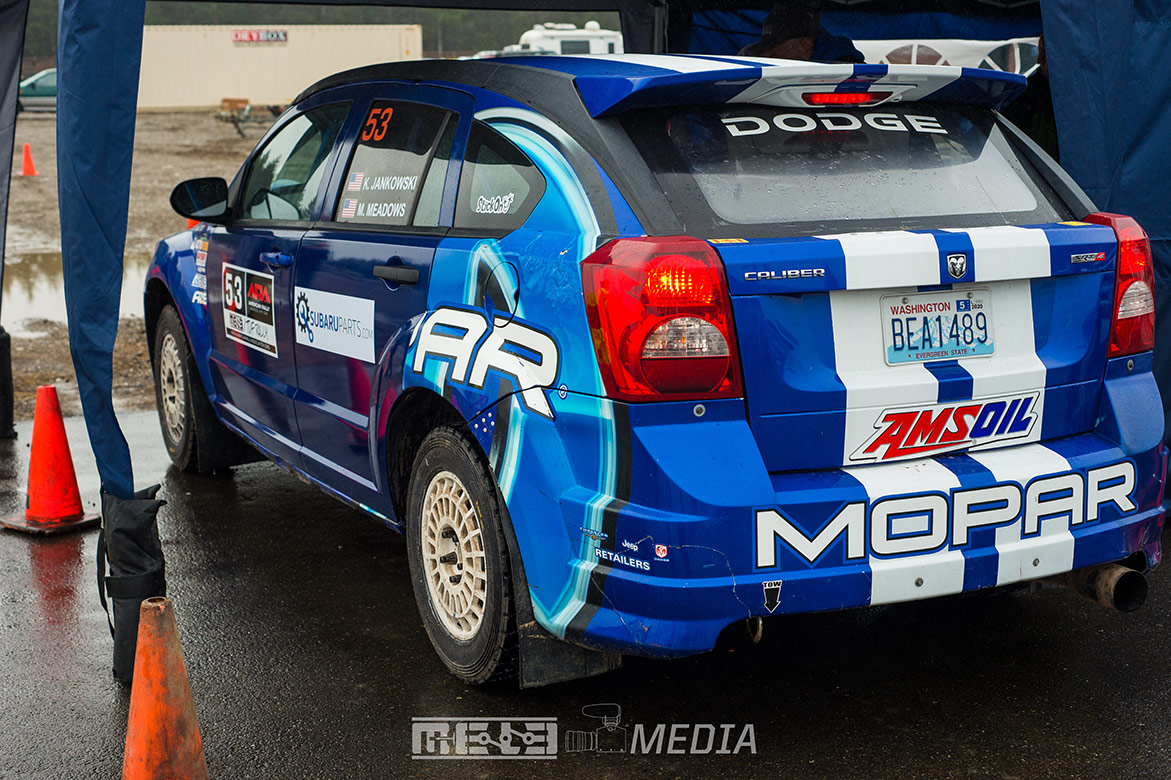 Unlike most athletes in stage rally, Jankowski is both a driver and a co-driver. With many events featuring over 130 miles of racing on gravel and dirt roads, Karen's focus as a driver only benefits from her experience as a co-driver. On some courses, roads are quite narrow and can reach speeds at well over 120 mph. An experienced co-driver can be a great performance advantage and can really make the difference between winning races and championships. They also play a significant role in guiding the driver through all racing conditions. For each event, the driver and co-driver spend time before the race surveying each stage and writing pace notes, which includes noting special conditions on the road like a jump, rough or super narrow road, etc.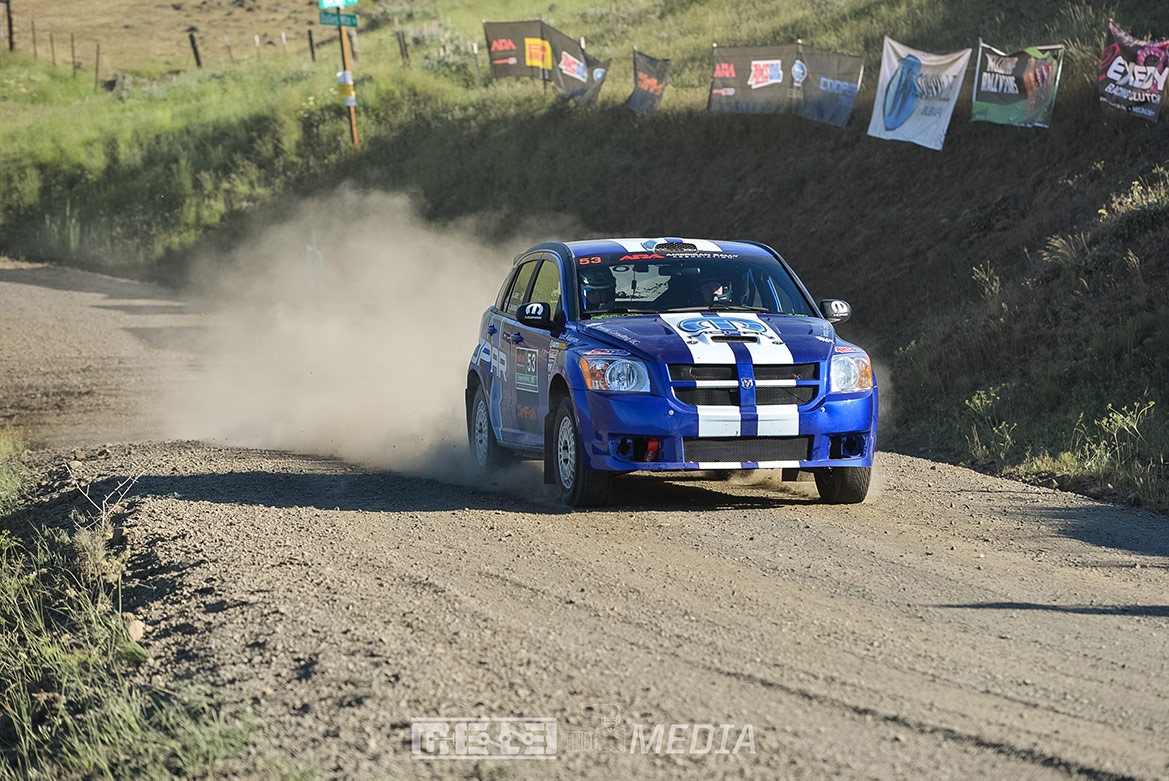 We first caught sight of Jankowski's car, not Jankowski. That's when we first saw a SRT4 Caliber make a stage rally appearance, we couldn't help but stop and stare. We had to ask her why she chose the SRT4, and she described it as a great car due to the power to weight ratio and torque, but also because it's a fun unique car. In fact, she won her first championship in a Dodge back in 2010 and has raced for Dodge in two Targa Newfoundland races. The race for Dodge was in 2006, driving a Caliber with Ralph Gilles, current Head of Global Design, as her teammate. Then, in 2008, they teamed up again, but this time in a Challenger SRT8®.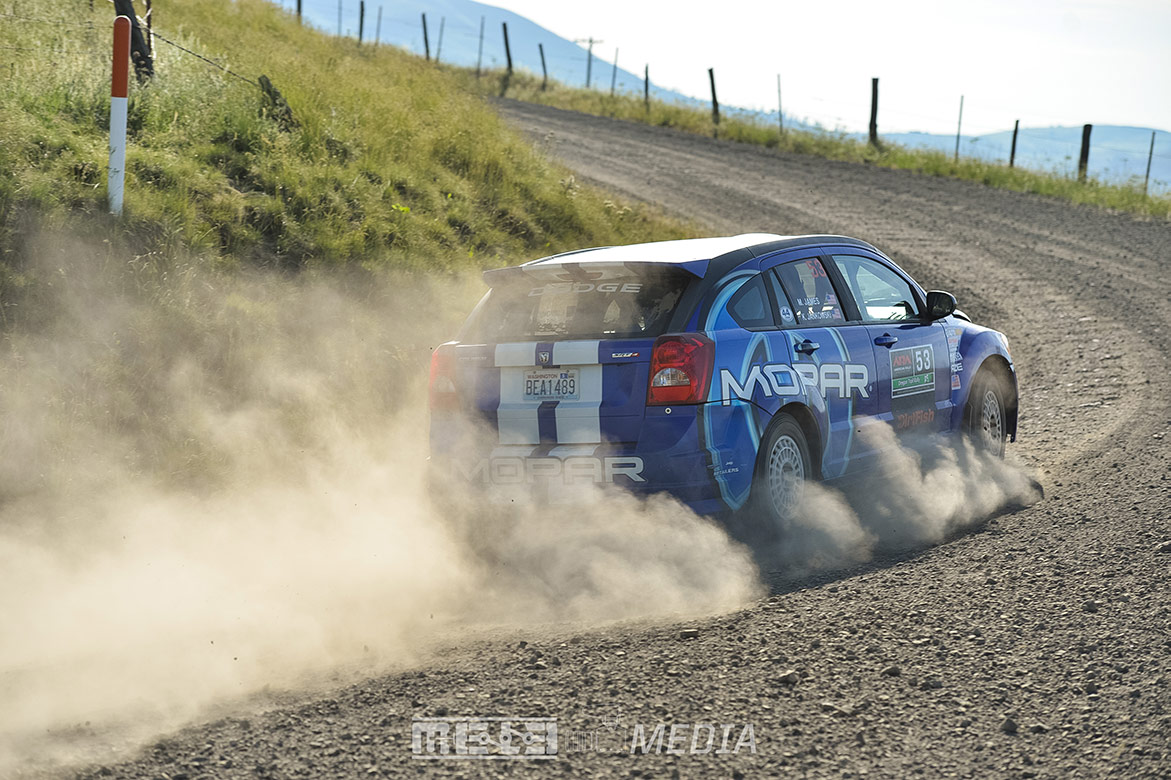 Naturally, there are some difficulties with such a unique car that no one has ever really raced. SRT4 Caliber parts are not easy to come by, and regular Caliber parts often aren't compatible. Sometimes, Jankowski struggles in this sense of accessibility and time, especially because many of the parts must be custom fabricated, like her diff, which is a phantom grip, and not LSD (no one makes one for her car). This season, Jankowski flipped her Caliber four days before a race due to too much torque steer and brake issues. While trying to dial it in, she lost control at a corner. Jankowski caught it. A second later, the Caliber lost it again, but this time, Jankowski wasn't able to recover in time. We remember looking at photos of the car upside down in the woods. We thought: that's it. That's the end of that Caliber. What a pleasant surprise it was to see how her team did everything they needed to do to get it race-ready by that weekend, which she and her co-driver Mitch Meadows finished.
Jankowski describes rally racing as "100% a team sport". This collaborative team consists of a driver, a co-driver, a crew chief and crew. The sport itself is also a team effort, mostly consisting of volunteers. During a rally race, it takes hundreds of volunteers to secure the roads, keep them secure, pre-run the roads to make sure they are ready to race on and so much more.
In the spirit of the rally community, Jankowski is excited to see so many women getting into the sport, especially over the past 5 years. She is a mentor for many and also works to get the word out about rally racing and how easy it is to get into the sport.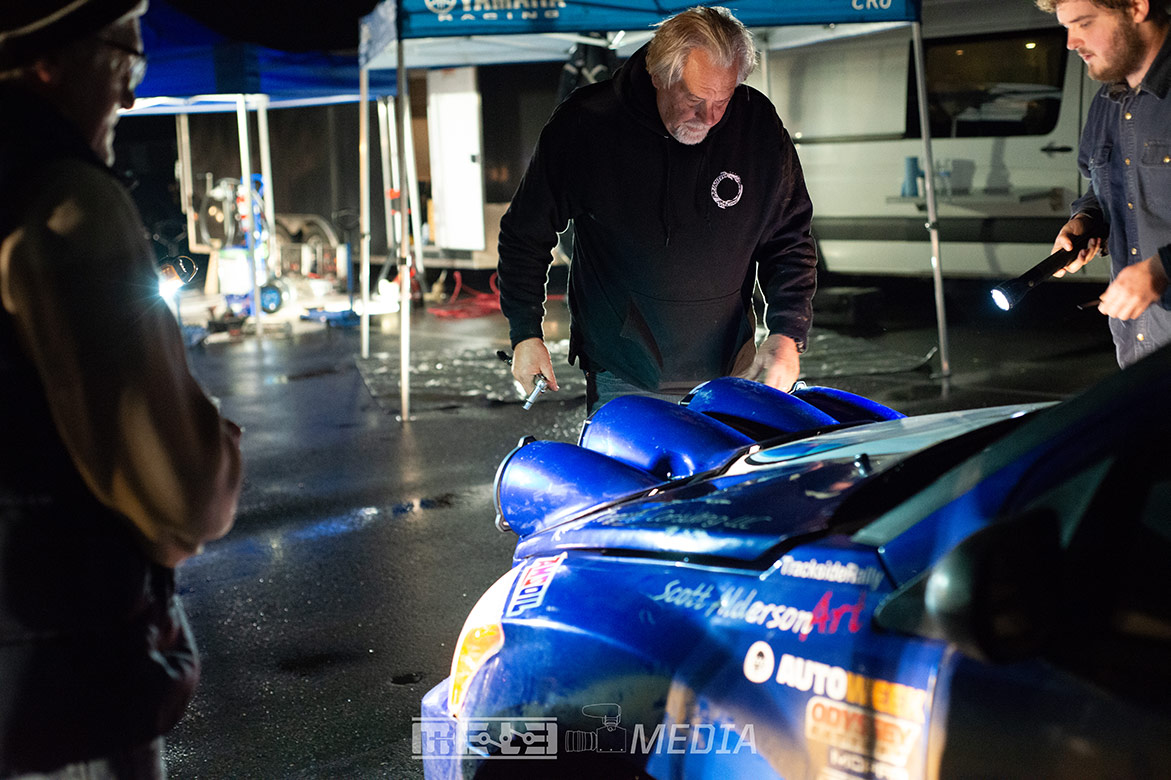 For anyone interested in getting started in stage rally, Jankowski suggests volunteering at an event before getting behind the wheel. Volunteering at a rally offers the opportunity to see how a race works, and it also allows for a great opportunity to network. TSD (time speed distance) Rallies teach great fundamentals of the sport and are a good way to get started driving or co-driving. They are also easy to participate in because you can use any car.
When Jankowski first began rally racing, she remembers how she would hop on the plane and in talking with her seatmate, they would ask where she was going. When she would tell them she was competing in a rally race, mostly all she would get was a blank stare. That's because in the U.S., stage rally is still a niche sport, whereas in Europe and many other countries, it is one of the top sports so everyone knows about it. Today, with household names like Travis Pastrana, Ken Block and many others competing in the sport, the stage rally fan base is ever expanding.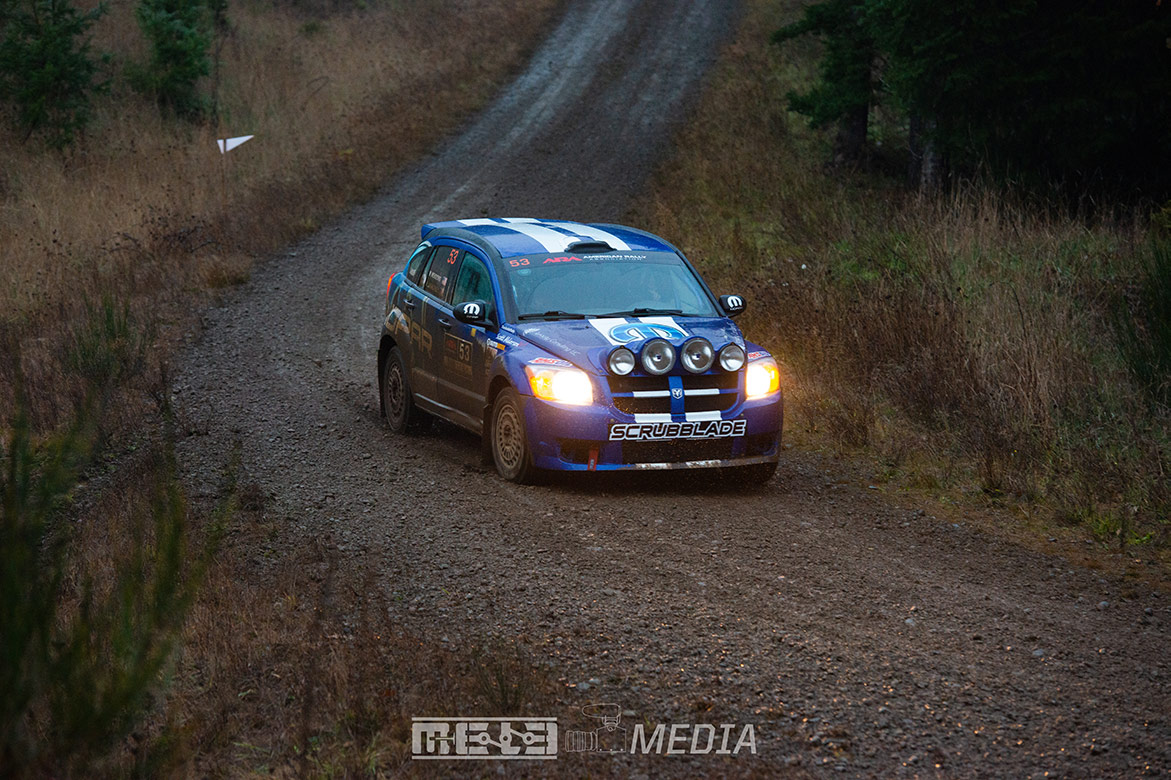 In 2019, she formed her own race team, Jankowski Motorsports, with the goal to drive for her own team in as many rallies as she could. She knew it wouldn't be easy making the jump from co-driver to driver, so she completed a five-day class at Team O'Neil Rally School, competed in several rally crosses to get additional seat time and also spent a lot of time at her local go-kart track. The preparation paid off as she finished all three of the stage rallies she drove in, which is quite difficult for a novice driver.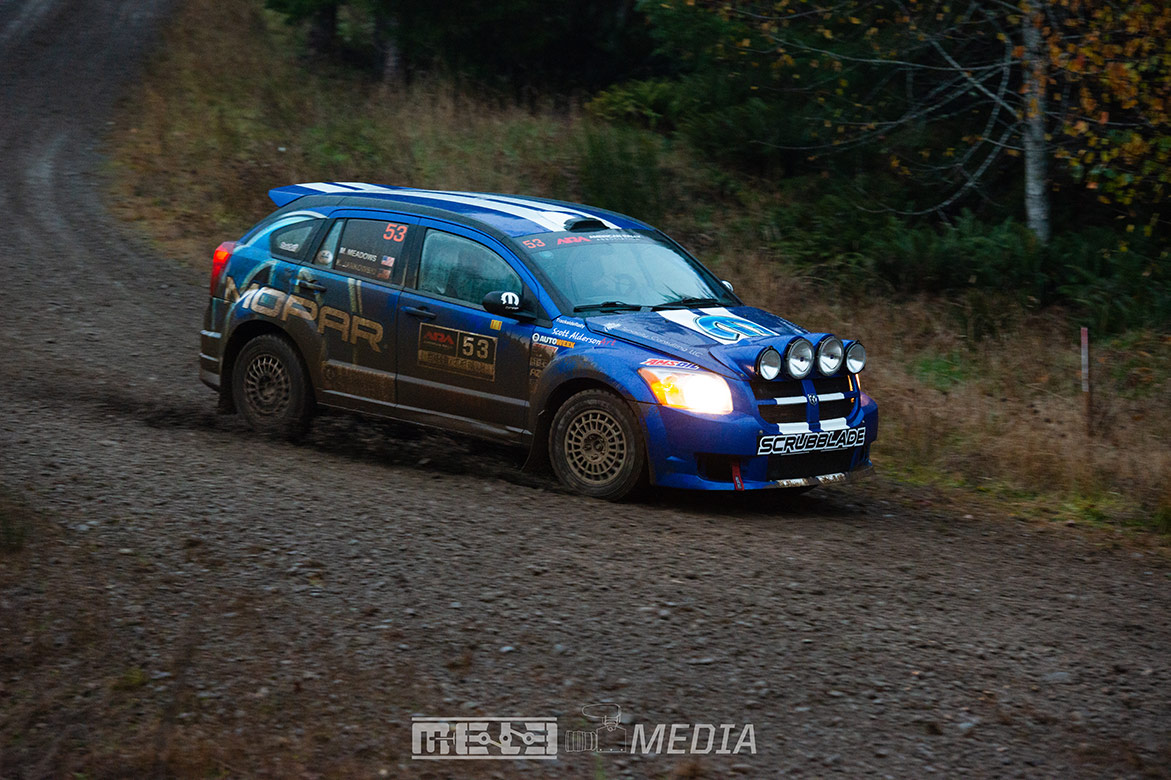 She also co-drove in seven other rallies, became a team manager of goSPEEDRacing, worked as the Chair of the American Rally Association Competition Committee, volunteered at several events she didn't compete in and also helped to organize her local rally. It's safe to say that for Jankowski, 2019 was a busy year. In 2020, Jankowski plans on racing four events in her SRT4 Caliber and will continue to co-drive for the goSPEEDRacing team in the American Rally Association championship. In addition, she plans to get her Neon SRT4 road coarse ready to race at several Lucky Dog races this season.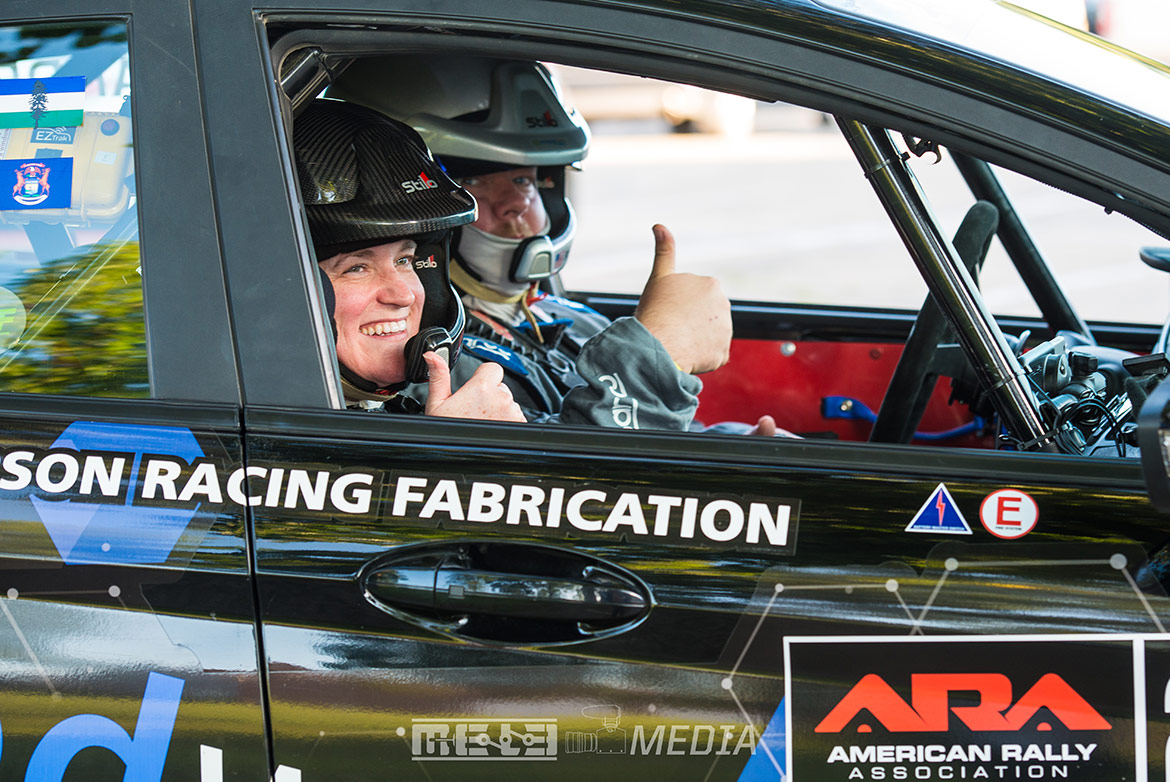 Outside of racing, Karen owns a consulting company that focuses on sales management and marketing. Her husband, Don Jankowski, shares a long history with Chrysler and Dodge, as he worked there for many years. He was involved with the development of the original Viper and was heavily involved with Viper racing. Karen's and Don's love of racing brought them together. In fact, they met at a rally and Don eventually proposed at Lake Superior Rally. Although they have never raced against one another, they have raced together on several occasions. The Jankowskis are proof that finding somebody who fully supports the other is a key factor in the success of a relationship.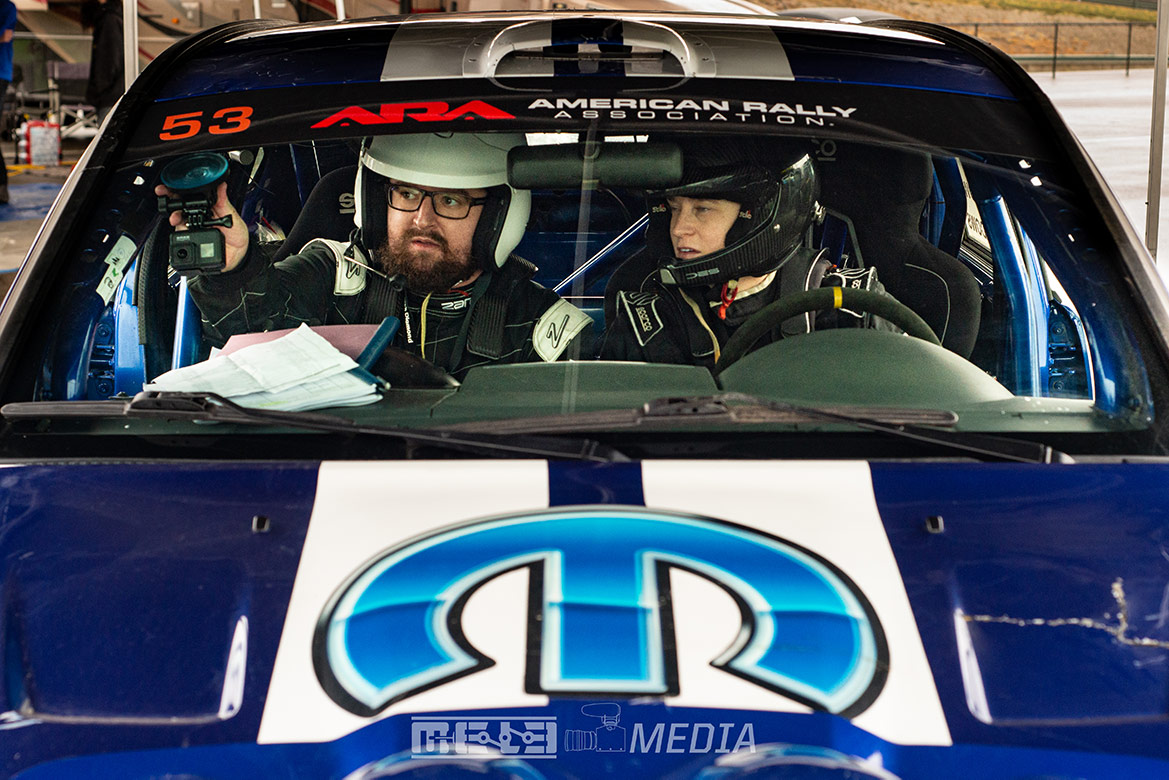 2020 marks one full season of driving for Jankowski when she returns to the Oregon Trail Rally in May. With her husband, her co-driver Mitch and her crew by her side, along with years of successful stage rally experience, we're confident she has the winning combination to take home more class championships. In fact, we can't wait to see her do it.
Follow her 2020 season on Facebook & Instagram.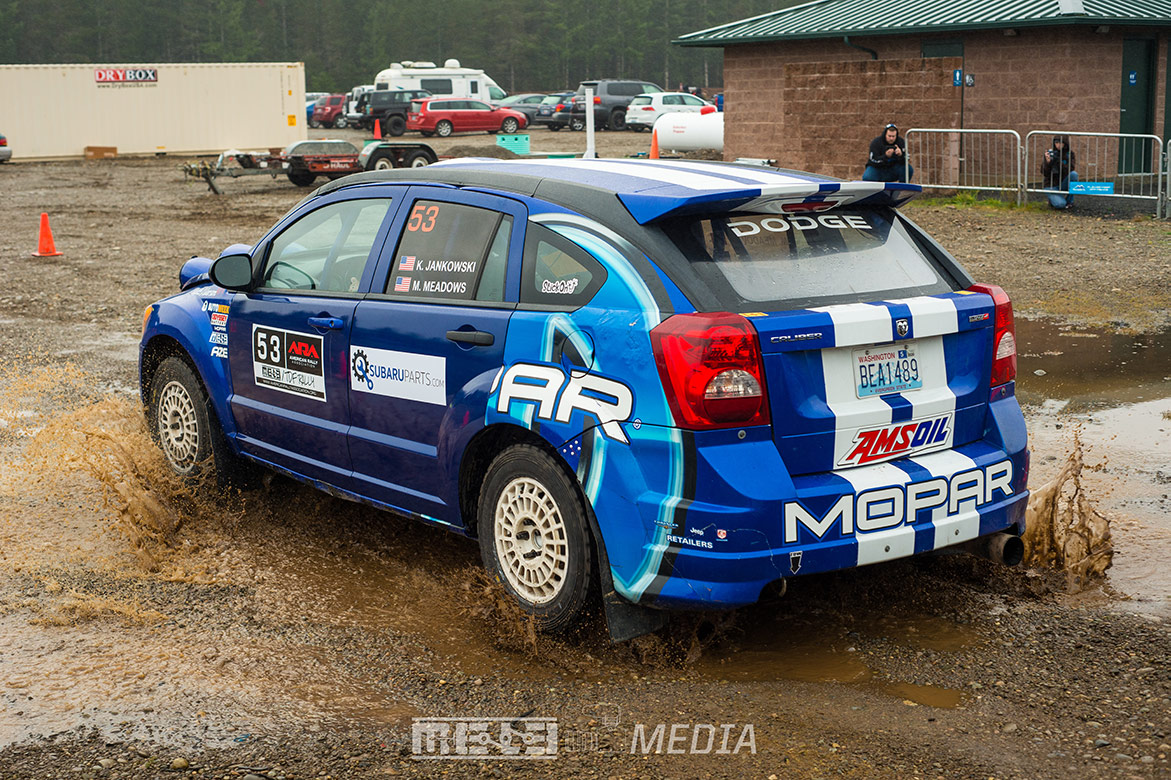 Caliber SRT4 Specs:
Engine
2.4-liter turbo 340 hp on pump gas
30mm inlet restrictor reduces hp to approximately 175 hp
3-inch Borla exhaust w/catalyst
Transmission
Stock; currently experimenting with different differentials
Chassis & Other Specs
Weight 2,850 lbs
Seam welded and reinforced body
Carbon fiber hood
Carbon fiber deck lid
Bilstein 48 mm Motorsports struts made by Yawsport
Compomotive 15 x 6 1/2 wheels
Wilwood 4-piston front brakes
Stock 1-piston rear brakes
Nameless hydraulic hand brake
Sparco seats
Custom-made skid plate and under body protection
Terratrip Rally Computer
Author: Matt "SRTaddicts"
PHOTO CREDIT TO: Mitch Meadows | Owner
MeLe Design Firm
W: www.meledesignfirm.com
IG: @meledesignfirm
E: sales@meledesignfirm.com
Comments
Comments