Father and Son Mopar® Drag Racing Duo
3 years ago Owners + Clubs
It's not too often that we can do burnouts and go drag racing with our father. For "GTX" John Irving and his son Jon, shutting down the competition on drag strips across the country is just a way of life. Known to family and friends as "GTX" John, this 71-year-old Boulder City, Nevada, resident and lifelong Mopar® enthusiast started playing with fast Mopar vehicles on the streets of L.A. in the 1960s and 1970s. He had a hopped-up 1967 Plymouth GTX and that's where the "GTX" moniker became part of his identity. "I had a 1967 Plymouth HEMI GTX, one of the first ones in California. It ran 11.56 @ 117 in the quarter-mile, pretty quick back then. I even drove it to school every day," said John Irving. "I started racing with Big Willie Robinson, he was a legend out here in California and eventually throughout the rest of the country." John Irving's love of Mopars probably stemmed from his father, who also owned a 1967 Plymouth GTX and then a 1969 Dodge Charger 500. John's father was part owner of an Indy Car team that finished fourth at the 1967 Indy 500. Now you can see how the family's DNA is made up of high-octane fuel and fast cars.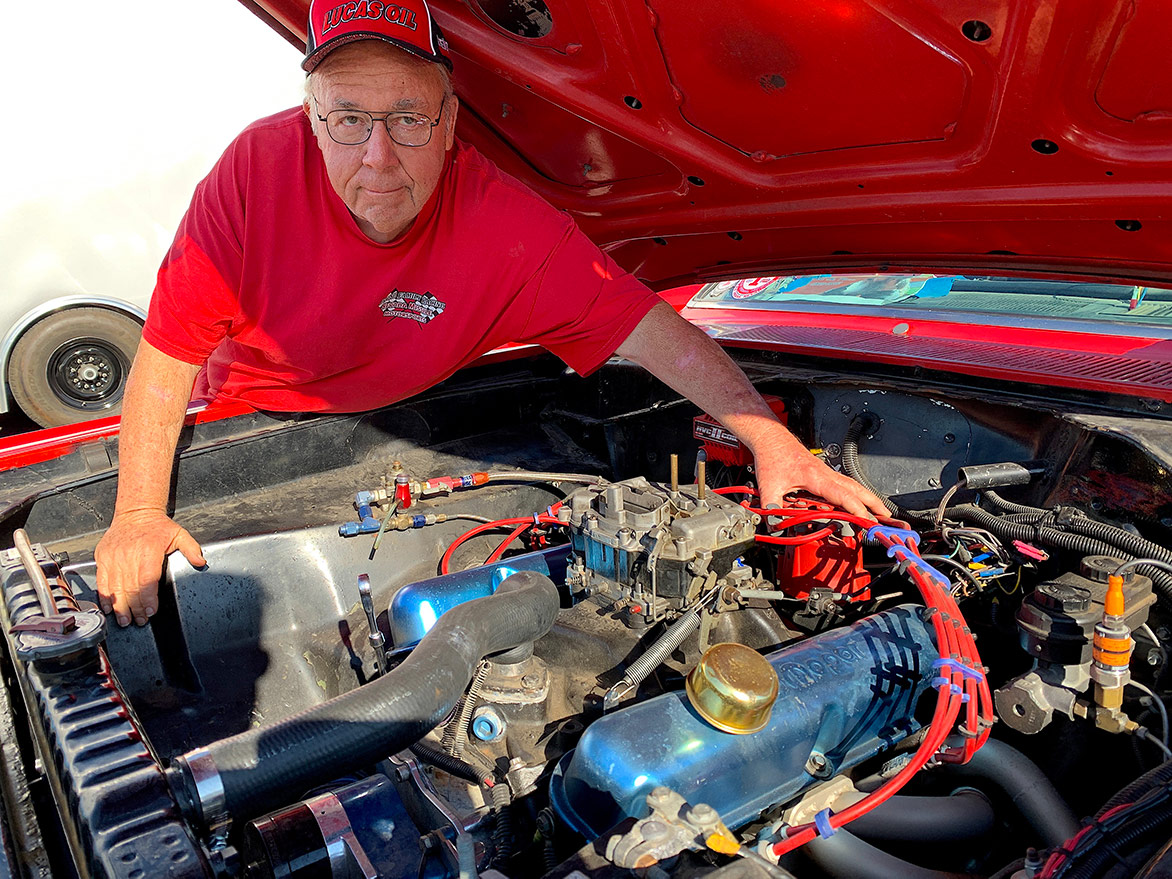 Over time, John's life changed, he got off the streets, started a business, and even became a mortgage banker doing commercial loans. He also became a single parent to his son Jon. "I brought up Jon by myself since birth, he was practically raised on the racetrack," said the elder Irving. When Jon was just two years old, he won his first event racing BMX bikes. By the age of 10, Jon was driving Junior Dragsters and finished second in his division. Now 30 years of age, Jon Irving has the same passion for fast Mopars that has been passed down by his father and grandfather.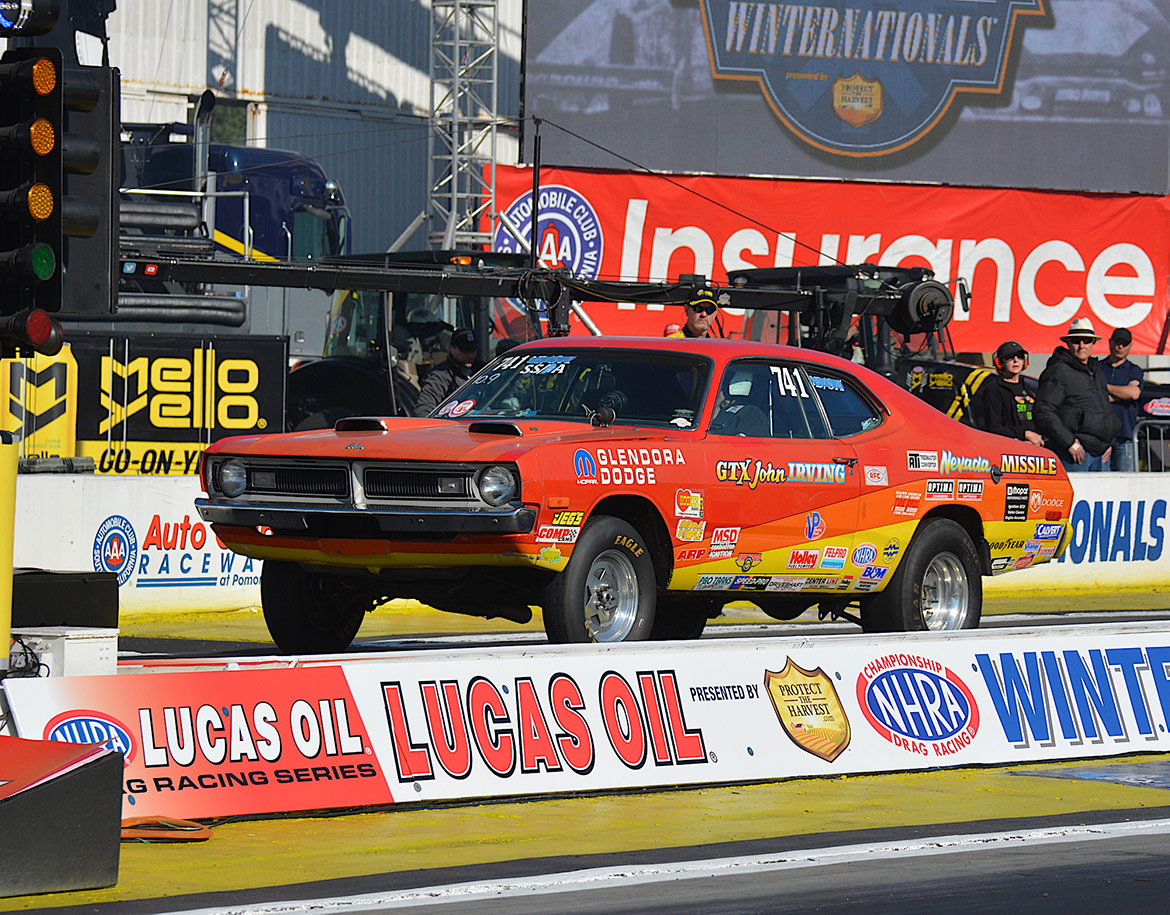 "My biggest influence was my dad, he was a single parent and I spent all day with him," said Jon Irving. "Every race we attended helped create my love of drag racing, it all came from him. I remember working on the racecars and handing him wrenches. I always learned something new every time I was helping him." The father-and-son drag racing duo began to make a name for themselves. About a decade ago, they built one of the fastest Mopar 340 cubic-inch small blocks built within the stringent NHRA Stock class rules. Their 1971 Dodge Demon 340 cracked the 10-second ET barrier that was unheard of at the time.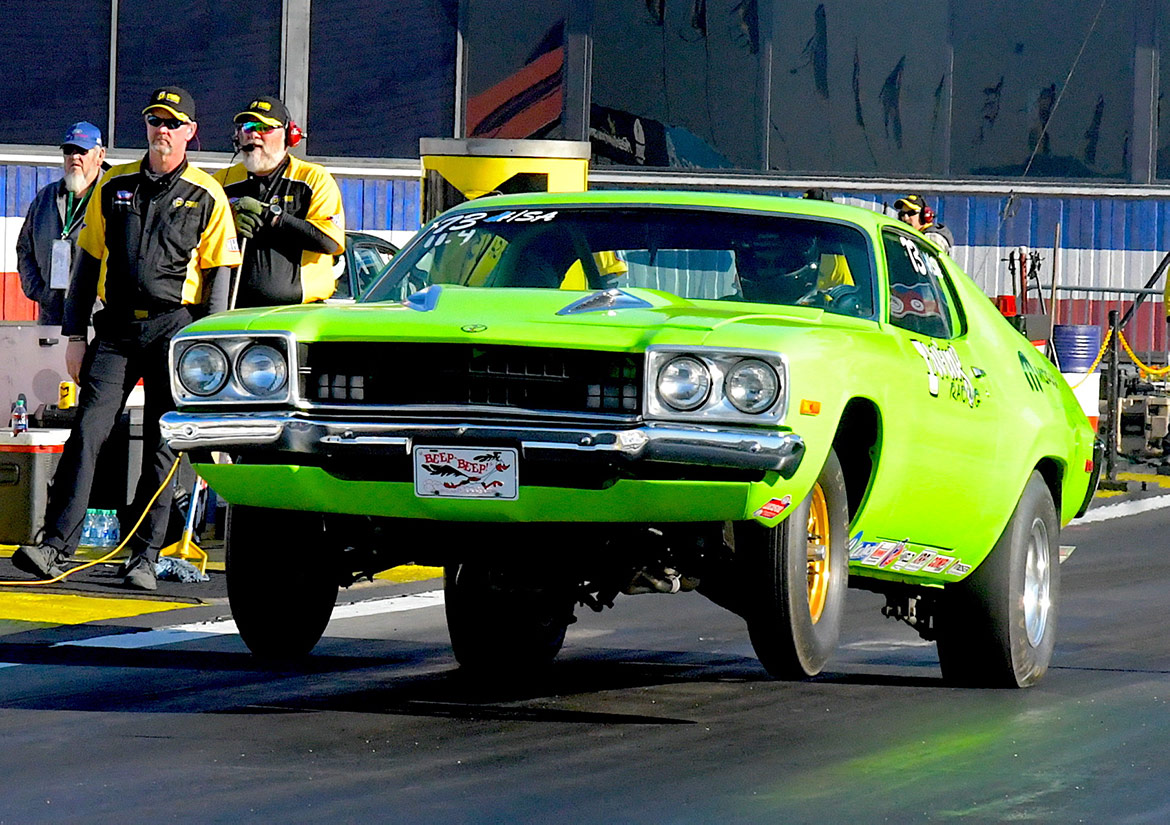 The lessons of engine building, chassis prep and making the car work for the track conditions is what John Irving instilled in his son Jon. Just recently at the NHRA Arizona Nationals, Jon drove his 400 cubic-inch big block-powered 1973 Plymouth Road Runner to the Stock Eliminator finals. He ran fast and consistent for six rounds of intense competition, but had to settle for a runner-up finish. Jon was looking to score his first win of the season, but came up short by a mere 0.024 of a second. It's a tough loss, but Jon knows there's always another drag race just on the horizon thanks to his dad's teachings.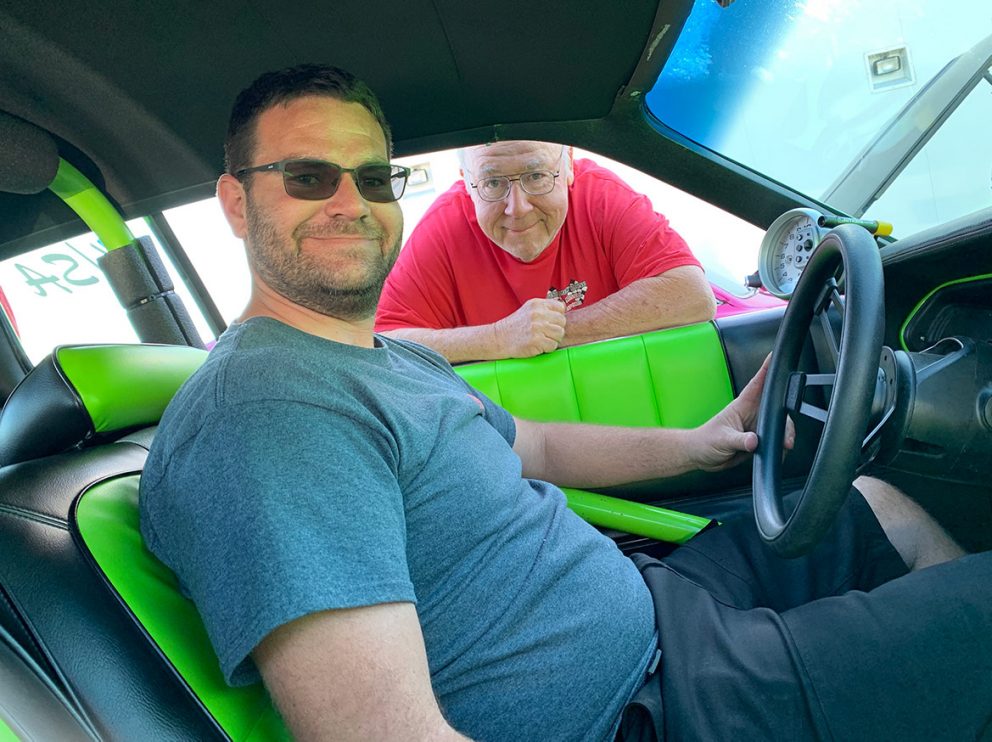 Racing with your dad can also be tough at times. Your father might be your mentor, crew chief and racing partner, but you're going to have different opinions. "We have many disagreements at times. My father is very old school and sets up the cars the same way he did back in the day. I'm new school and love trying new things and seeing if I can find a few thousands of a second improvement somewhere," explained Jon Irving. "We also disagree about dialing the car. We have different driving styles and it shows when he tries to tell me what dial-in to put on the car during eliminations." John Irving was quick to remind us of a recent race when his son did not take his father's advice. "Last July, at the NHRA Divisional Race in Sonoma, we were heading to the finals in Stock Eliminator. Jon overruled me on what to dial the car. He ended up not being able to run his dial-in number and lost the race," said John Irving shaking his head.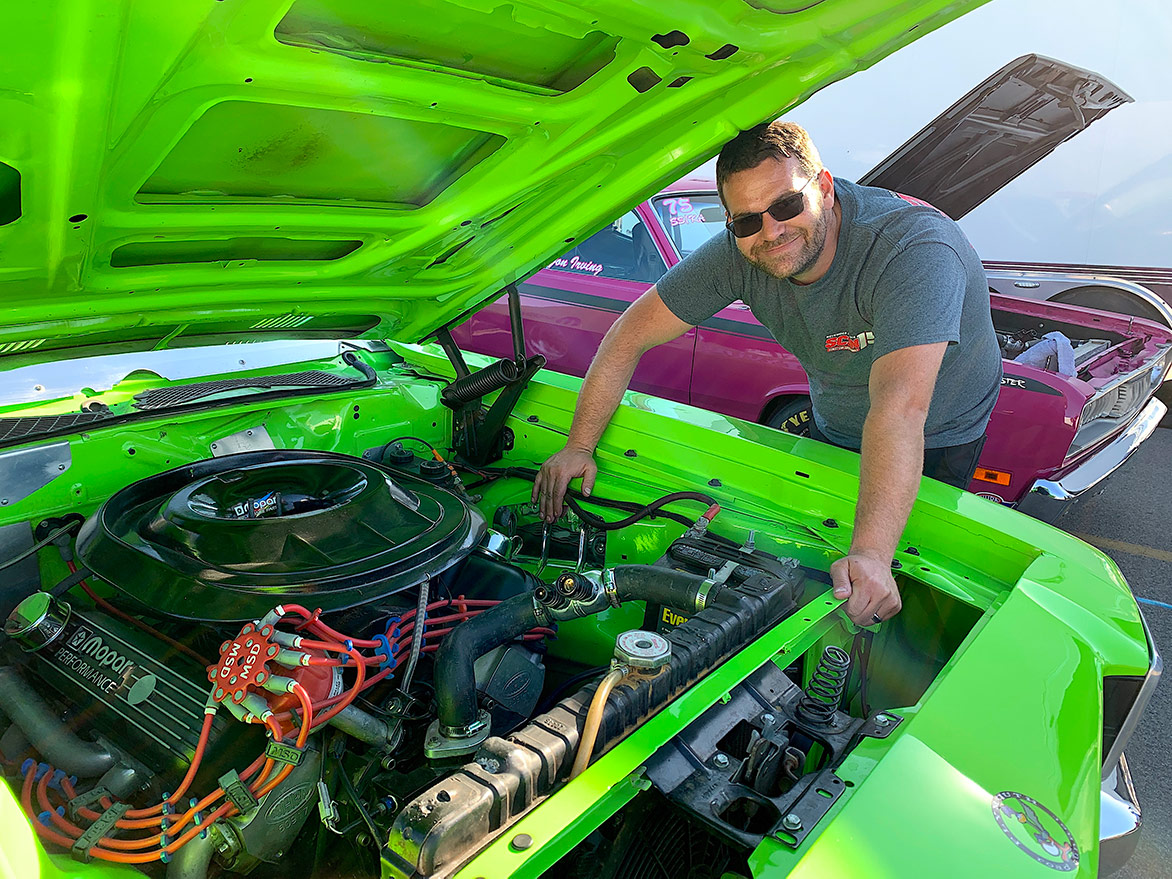 Over the years, the Irvings have amassed a fleet of Mopar racecars that can race in various NHRA classes. These include a 1968 and 1969 Plymouth Valiant, a pair of 1971 Dodge Demon 340s, three Plymouth Dusters, a 1973 Plymouth Road Runner, a 1980 Dodge Aspen Station Wagon and even a 1980 Dodge D-150 pickup truck. All these machines can be pulled out of the Irvings' race shop and are ready to compete at any time. It's also not uncommon to see the Irvings switch up rides from race weekend to race weekend.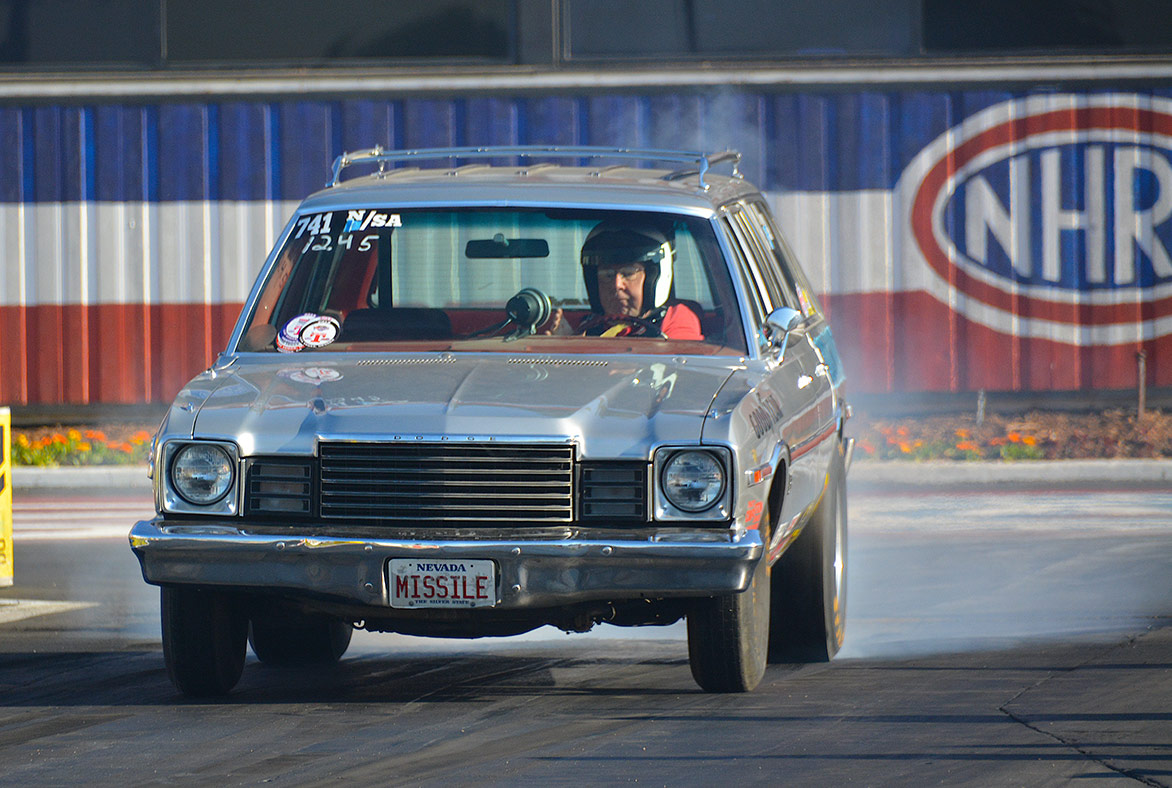 They say the family that races together, stays together. For the Irvings, that's true. The skills that John has passed down to his son Jon will carry on for another generation. For this family, drag racing is not just a hobby, it's a way of life. According to John Irving, "If I wasn't drag racing a Mopar, I'd be dead and buried." That might sound a bit extreme, but if you knew John Irving like we do, there's some truth to that. Regardless, their 2020 NHRA drag racing season is off to a good start. Whoever lines up next to them in the other lane better have their game on, this father-and-son team and their fast Mopars mean business.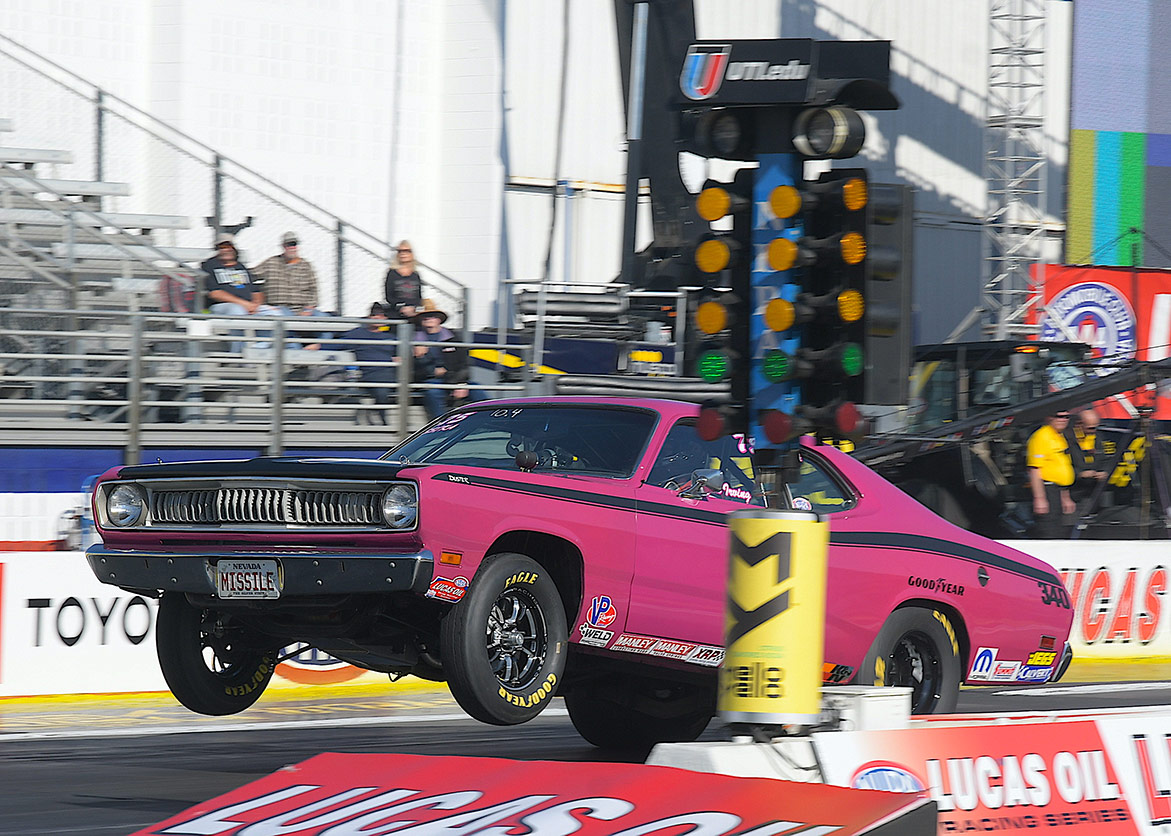 Comments
Comments