KEEP ON DRAGGIN'
3 years ago Owners + Clubs
Drag racers come in all ages and from all walks of like. Lloyd Wofford, a 69-year-old Jonesboro, Arkansas, resident has been making some very fast trips down the quarter-mile for decades. Most of them in some very fast Mopar® vehicles. The seeds for speed were sown when Lloyd was a youngster and his mother took him to Lakeland Drag Strip in Memphis, Tennessee. There, he witnessed the iconic Gassers with their long burnouts and out-of-control handling. These ill-tempered cars were driven by legendary racers like Big John Mazmanian; Stone, Woods and Cook; and K.S. Pitman. From that day, Lloyd was hooked and wanted to be a professional drag racer. By the time Lloyd was 17, he was racing a '57 Chevy running in the C/MP class. But as fate would have it, Lloyd realized it would be hard to make a living as a full-time drag racer. Lloyd went to college and soon began working at his family's agricultural farm implement dealership, which later became a John Deere Diesel Engine Distributor.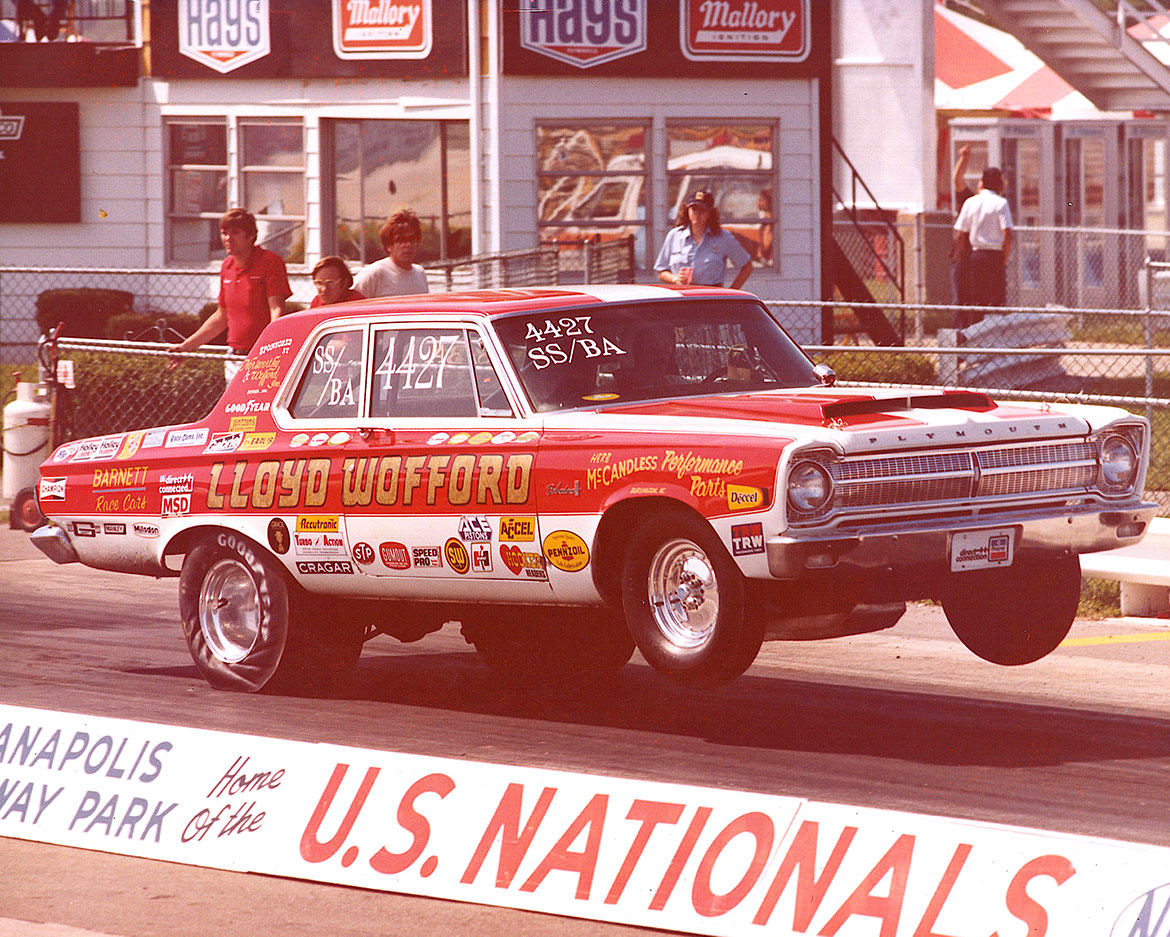 The change in career path didn't stop Lloyd from drag racing on a part-time basis. He was inspired by some very famous drivers. "Back in those days, we all had the same racing heroes like Sox and Martin, Dick Landy, Bill Jenkins, Dyno Don, TV Tommy Ivo, Big Daddy, Butch Leal and more," said Lloyd. "The person that was a very big part of my early racing carrier was Arkansas native Ray Sullins. Ray took me under his wing in the early '70s and helped me a lot. In 1977, I got my first Mopar racecar, a 1965 Plymouth A990 Super Stock HEMI® Belvedere. It was built by John Livingston and ran Super Stock/B Automatic. Herb McCandless was the person that really got my Mopar racing career going and with his help, I was very successful. I was a 26-year-old kid from Arkansas with long hair and thought I knew a whole lot more than I actually did!"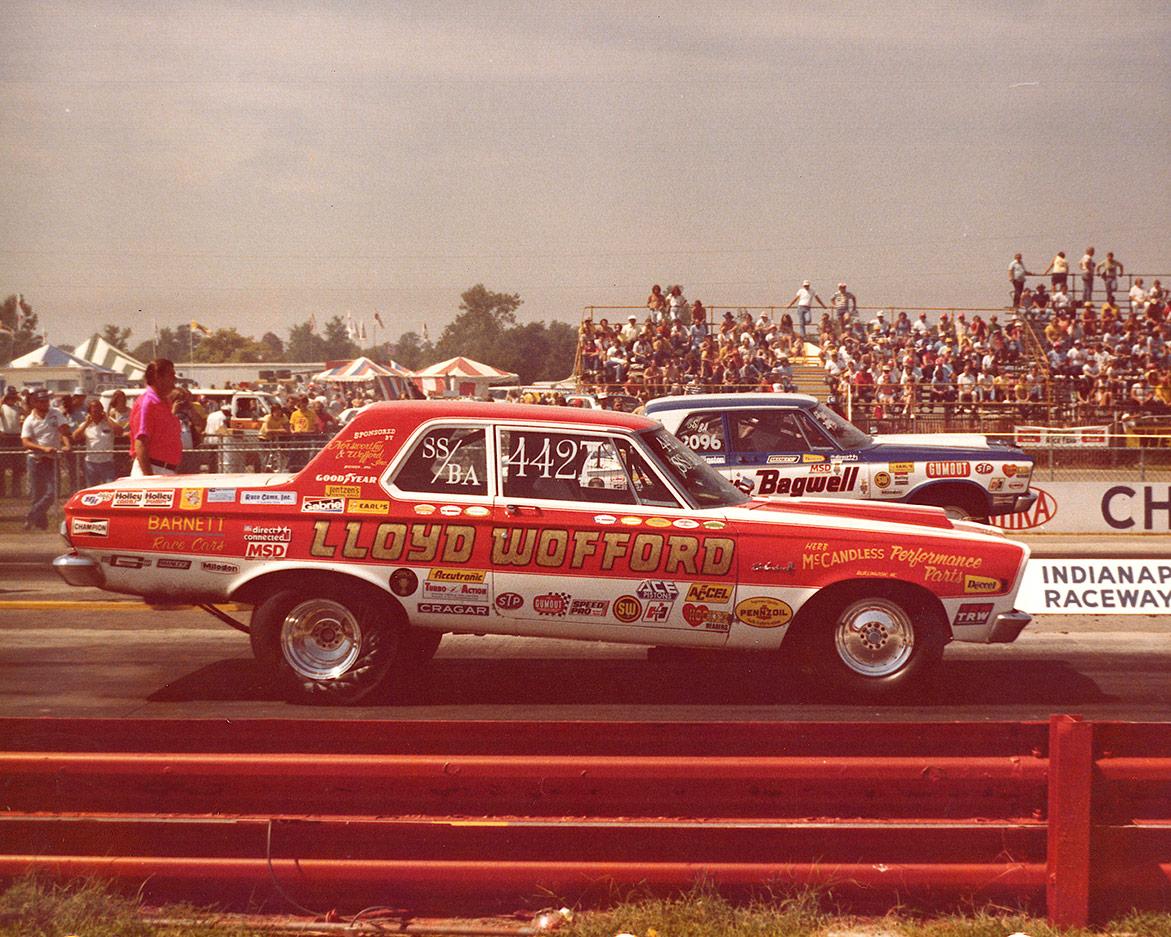 Lloyd's HEMI Plymouth had a Barnett-built HEMI engine and back then, they were the hot ticket for fast Mopar vehicles throughout the south. "Warren Barnett treated me as if I were a grownup instead of a 'kid' and I have always considered him one of my most beloved mentors. During my early tour of duty in the Super Stock days, I was befriended by the late Sonny Ray. Sonny taught me more about driving a racecar than anyone else in my carrier. I have been very blessed to have so many great racers and good people in my life," reminisced Lloyd.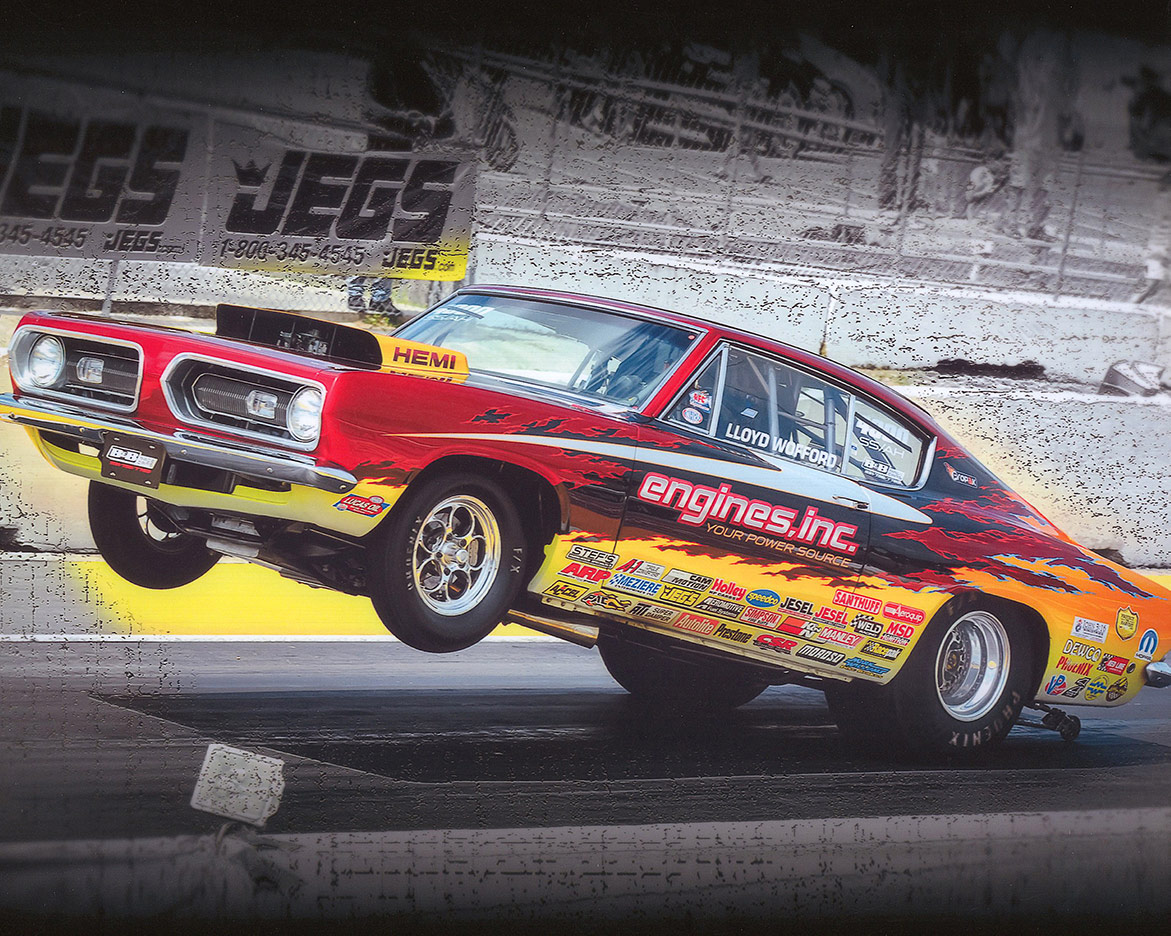 Over Lloyd's illustrious career, he's raced five Mopar vehicles from various decades and he's loved them all. "I've ran a 1965 Plymouth HEMI Belvedere, a 1979 Plymouth Volare, 1968 Super Stock HEMI Plymouth Barracuda, 2005 Dodge Stratus and a 2010 Challenger Drag Pak. If I have to pick favorites, it would be the '65 Plymouth and the '68 Barracuda. The 1965 car may have 'brought me to the dance,' but it was the '68 Barracuda that let me fulfill a dream of winning the Dodge NHRA HEMI Challenge," said Lloyd. There's a saying among drivers who've had the experience of piloting the raw power of a fast Dodge or Plymouth down the strip and being part of the Mopar community. As Lloyd likes to put it, "There's nothing like driving a Super Stock HEMI car! The Mopar fans are very dedicated and I love to talk to them when we're at the races because of their passion and knowledge of the sport."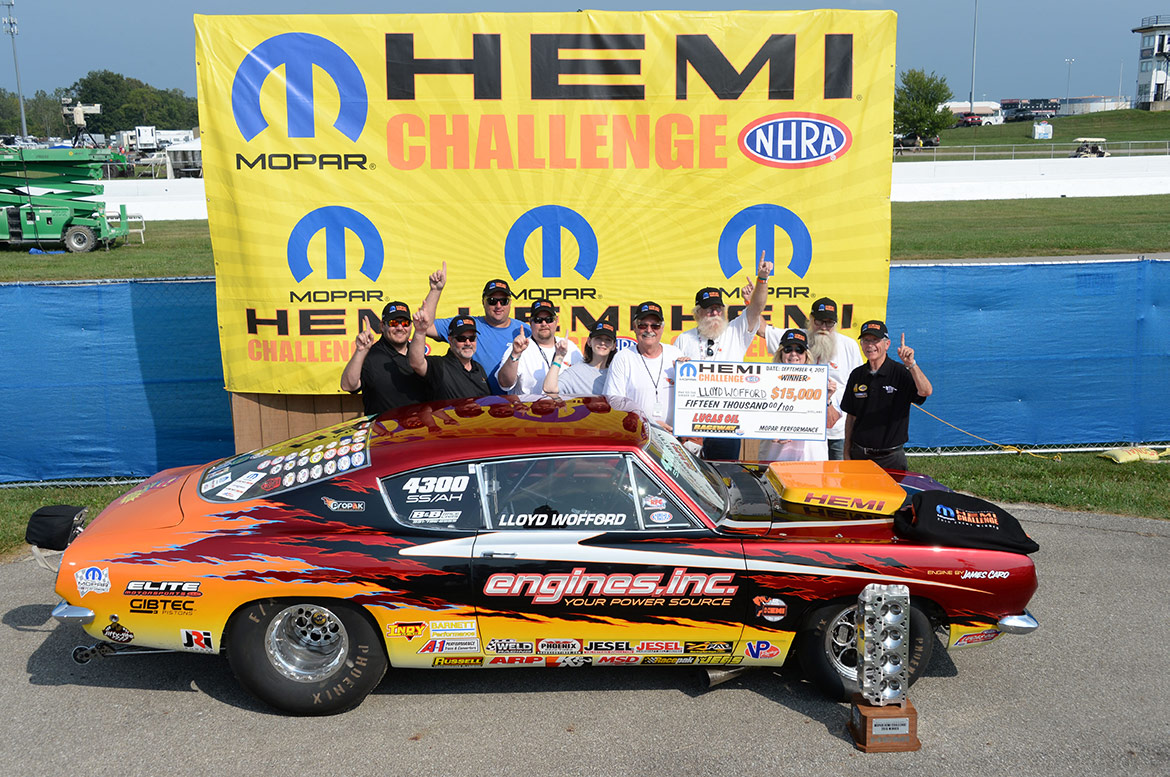 Along with winning the Dodge HEMI Challenge, Lloyd has won and runnered-up at NHRA divisional races. He's also runnered-up at a National event and has made it the quarterfinals three times while finishing in the top ten in his division. Lloyd's Mopar vehicles have also won the "NHRA Best Appearing Car" three times and "NHRA Best Engineered" twice while setting National Records and winning their class at the iconic NHRA U.S. Nationals.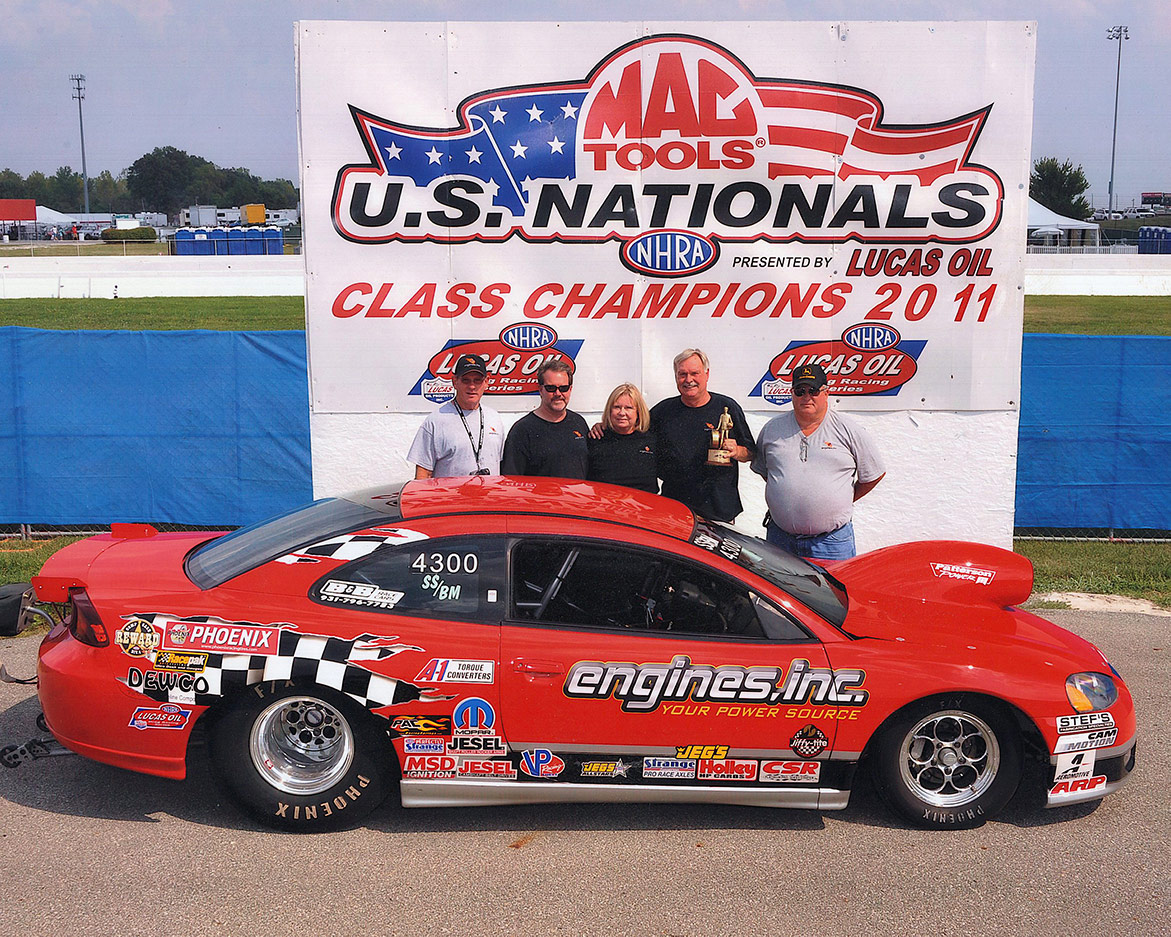 While Lloyd has raced and owned many cars over the decades, his 2005 Dodge Stratus had been his most "modern Mopar", but that all changed when he got his 2010 Mopar Dodge Challenger Drag Pak. It's car number 43 out of 50 and was modified by B&B Race Cars in Hohenwald, Tennessee. It was the first Challenger Drag Pak built for especially Super Stock. The Drag Pak is powered by a 360 Magnum versus a GEN III HEMI engine. Sending the power downstream is a ProTrans three-speed automatic transmission to a nine-inch differential. "The car can fit in several Factory Super Stock and Factory GT classes. The two classes we run the most are FSS/K and FGT/K, but most of the time in FSS/K. The car is always one of the fastest in whatever class it competes in, but the best ET and MPH are: 9.18 @ 144.58," said Lloyd.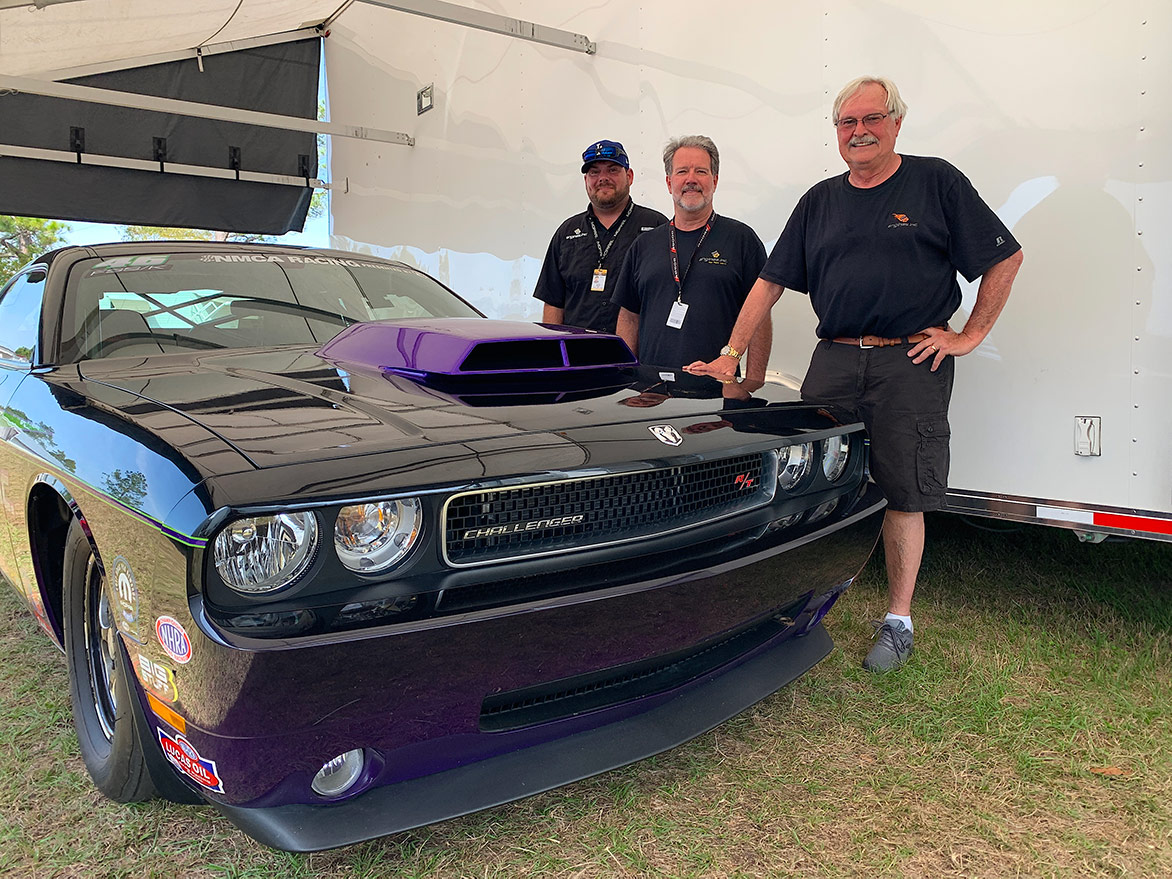 Lloyd knows it takes a crew to get his Challenger Drag Pak prepped and ready to race, and this is also true of his second car. It's a 1979 Plymouth Volare Super Stocker that's also powered by a 360 Magnum. "I have James Caro and his son Jacob DeLaune helping me and they are the heartbeat of the team. If not for them, I wouldn't be racing," commented Lloyd. "They deserve most of the credit for our success and I want everyone to know that. They are both very talented and drag race savvy and have made the transition from carburetors to EFI almost seamless. With the FGT classes, it made building the 360 Magnum Drag Pak engine combination for our Volare Super Stock a 'no brainer'. We have two cars running the exact same combination, so every time one car goes down the track, it's a test run for the other one. On a much smaller scale, it's like two fuel cars, you learn twice as fast."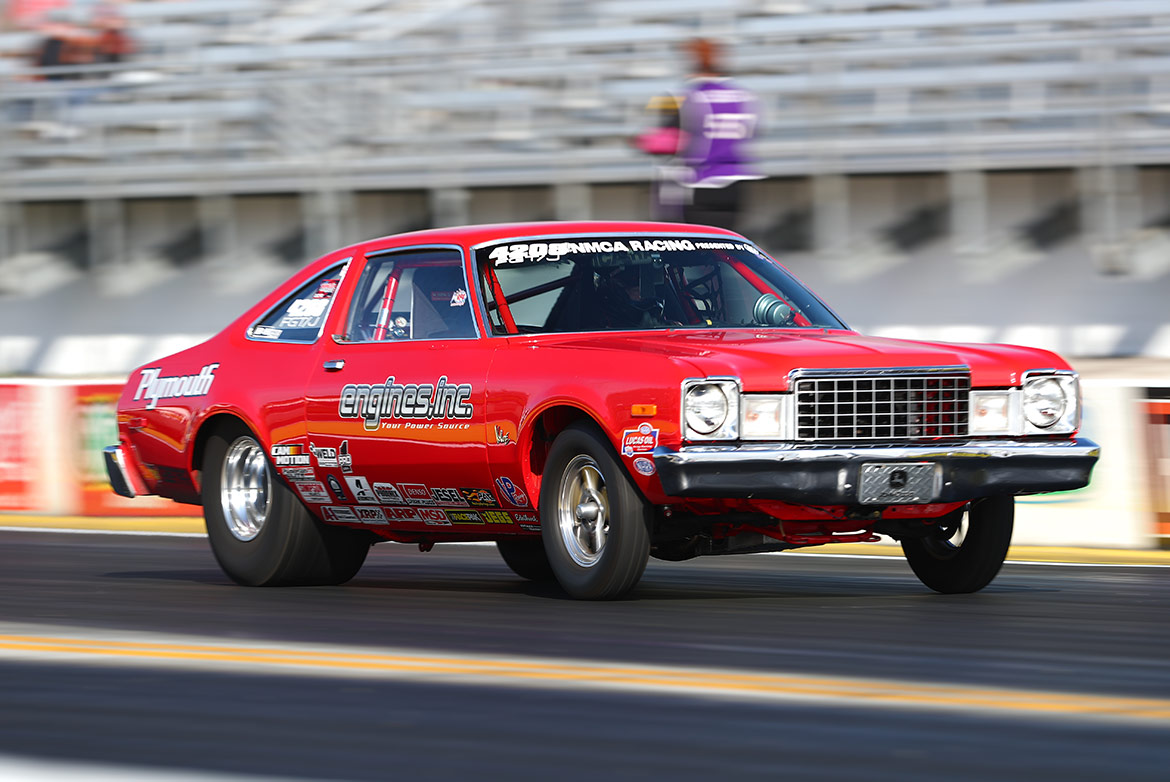 James and Jacob do all of the engine prep and building in Houma, Louisiana, and come up to Lloyd's shop in Jonesboro, Arkansas, to work on both the Challenger Drag Pak and Plymouth Volare. With Lloyd handling the driving duties on the Drag Pak, James takes the wheel of the Volare. "I am extremely fortunate to have a wife that supports me and the financial means to have a Super Stock team that is operated like most Pro teams," exclaimed Lloyd. When at the races, James is on the computer looking at previous race data for that track and reading the current weather while Jacob heads to the starting line and checks the surface. "If you ever watch me make a run, Jacob is always in front of the car from the water box to the staging beams and I only pay attention to him. He stops me about six inches before the pre-stage beam and I have it from there. With his guidance, I do a much better job of staging and we all know how important that is in drag racing," noted Lloyd.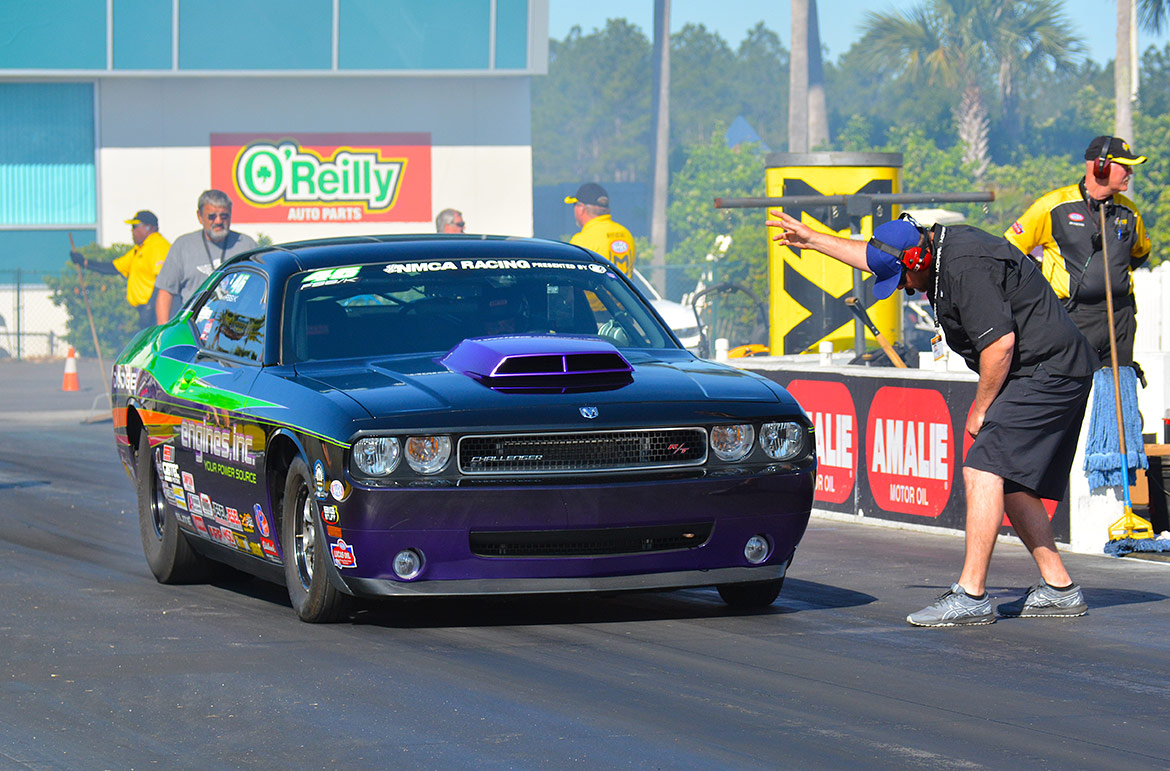 Other than drag racing, Lloyd's other hobby is skeet shooting. As Lloyd was quick to point out, "Don't confuse skeet and trap shooting, it's sort of like drag racing and dirt tracking." He's competed all over the country and has earned two All-American Shooter awards. He also met his wife, Linda, while competing and she happens to be a six-time ladies All-American Shooter. In 1993, Lloyd and Linda won the husband and wife World Championship. Still, Lloyd's a gearhead and even though he dreamt about racing a Mopar Pro Stock, for now, he's happy with his Challenger Drag Pak.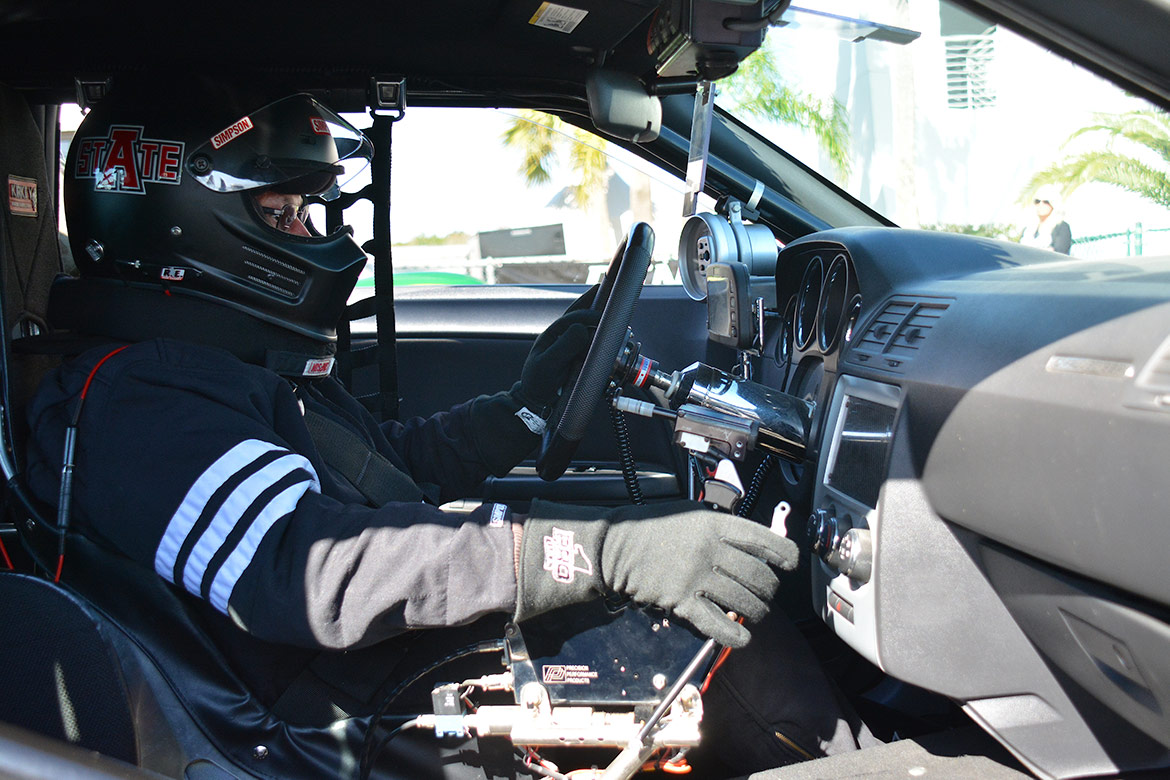 Lloyd owes his drag racing success to many people. His wife, Linda, and son, Cameron, have supported his passion for years. Mopar racing icons such as Herb McCandless and Warren Barnett have also guided Lloyd down the right path when he got into racing Super Stock HEMI Mopar vehicles. James Caro and Jacob DeLaune have also spent countless hours thrashing on both cars and getting them race ready. There are other folks and sponsors behind the scenes that also make things happen, such as Darren Breaud at B&B Race Cars, Richard Hotard, A-1, David Visner, Mopar, Indy Gear, Gibtec Pistons, Cam Motion and others. When we asked Lloyd what he'd race if it wasn't a Mopar vehicle, he replied, "I'd be racing a Ford or Cadillac because the Dodge brothers had something to do with both of them!"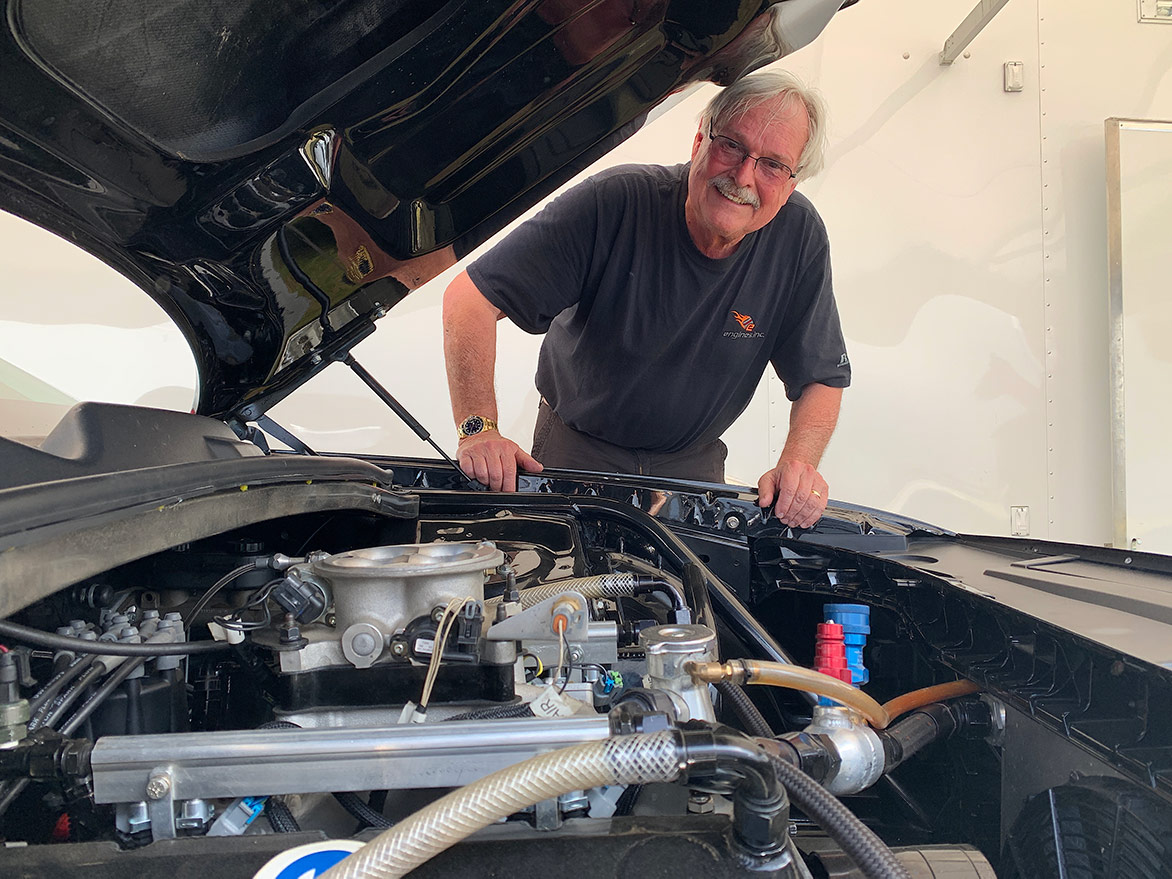 Well said, Lloyd… well said.
Comments
Comments