The Couple That Races Together Stays Together
3 years ago Owners + Clubs
They say a couple that spends time together stays together. For Mike and Paula Cotten, that time has been decades of drag racing fast Mopar® vehicles on drag strips across the country. These high school sweethearts began dating in the early 1970s when Mike was a senior and Paula was a junior. Mike, being the Mopar gearhead he was, took Paula to the drags and that's where their journey began, one quarter-mile at a time. Now, decades later, and after being married for 44 years, this racing couple hits about 11 to 15 NHRA National Events and eight divisional races a year all across the country. To say Mike and Paula are passionate about drag racing would be an understatement. Now in their mid-60s and showing no signs of slowing down after working hard their whole lives, the Cottens would rather be thrashing on racecars, doing burnouts and drag racing than hanging out in a retirement community.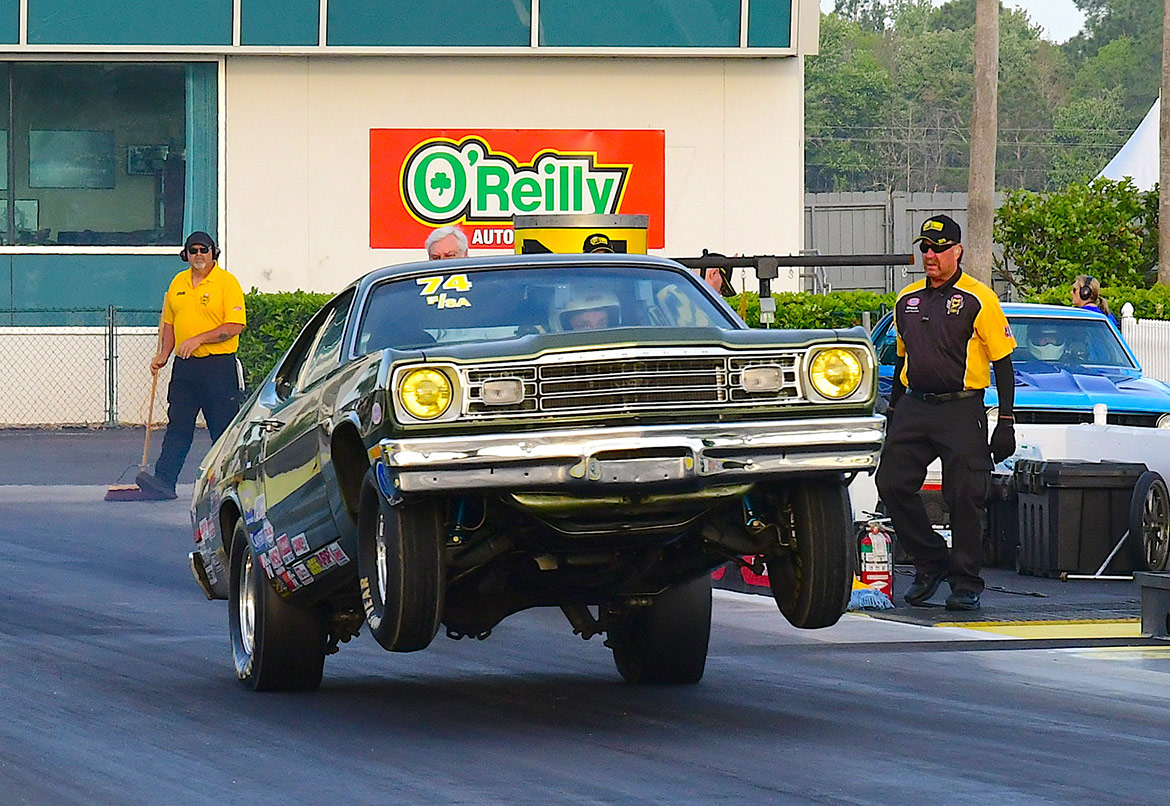 Mike's love affair with fast muscle cars began when he was still a youth in Oklahoma. "My first Mopar was a 1973 Duster 340 that I bought brand new when I was 18 years old and drove it through college. Paula and I actually went on our honeymoon to St. Louis in the Duster 340," said Mike. Ironically, during the Cotten's engagement, their hope chest was filled with racecar parts for Mike's Duster 340. Paula's mom was not too happy about this but as it turned out, it was not a waste. "I was a bracket racing champion at our local track and then got serious and turned it into an AHRA stocker in 1978, and an NHRA stocker in 1983. I am proud that I won at least one AHRA, IHRA and NHRA national event with that car and well over 60 NHRA class wins," said Mike. Soon, Mike and Paula built another Duster 340 so she could get behind the wheel and go head-to-head with other competitors in NHRA's highly competitive Stock Eliminator class. The Cottens' matching green Dusters always posed a threat to other racers as both Mike and Paula are exceptional drivers and tuners. Unfortunately, the original Duster 340 that was Mike's daily driver in his youth was destroyed in a racing accident in 2015 at the NHRA Phoenix event.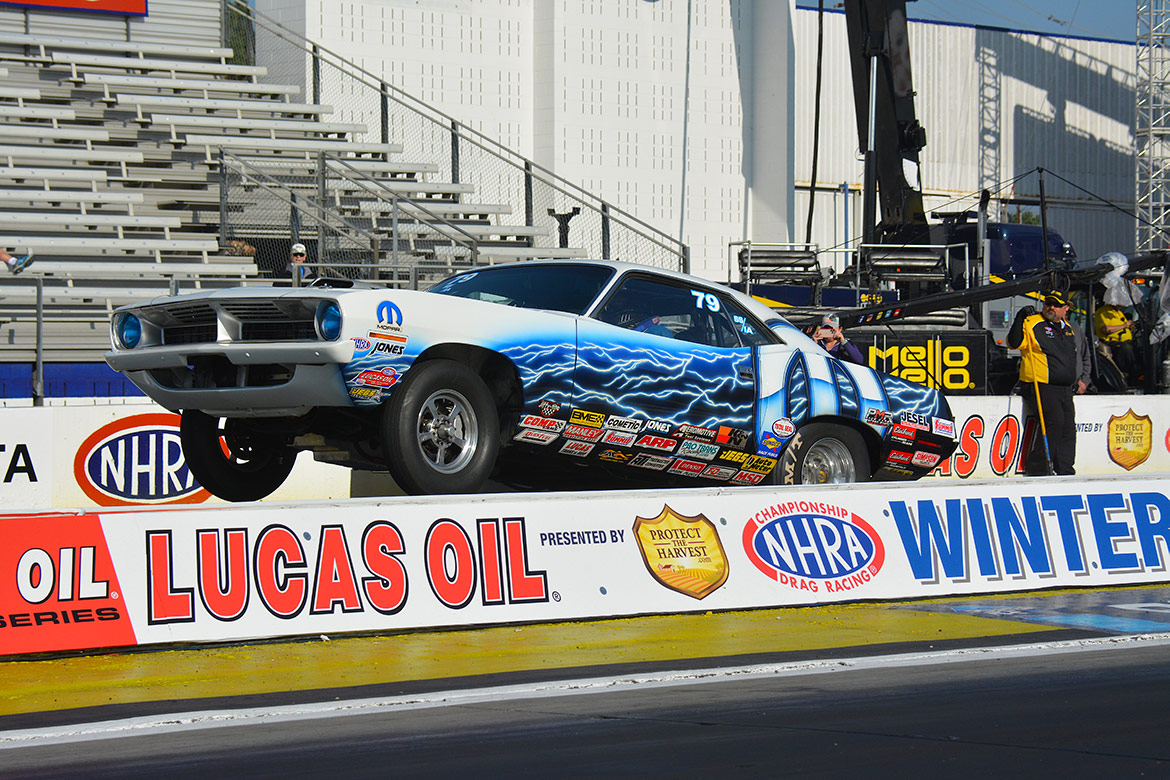 After the demise of Mike's Duster 340, Mike and Paula still had another racecar to compete with in Stock Eliminator and Mike focused more of his energy on the 1970 Plymouth 'Cuda Super Stocker, powered by a Mopar 383 big block, which he purchased in 2004. Mike and Paula had always loved the Plymouth and Dodge E-Body cars and it's always been their dream to run a Plymouth 'Cuda in Super Stock. The Cottens' 'Cuda has won numerous races and even collected a best-appearing award at a NHRA National Event.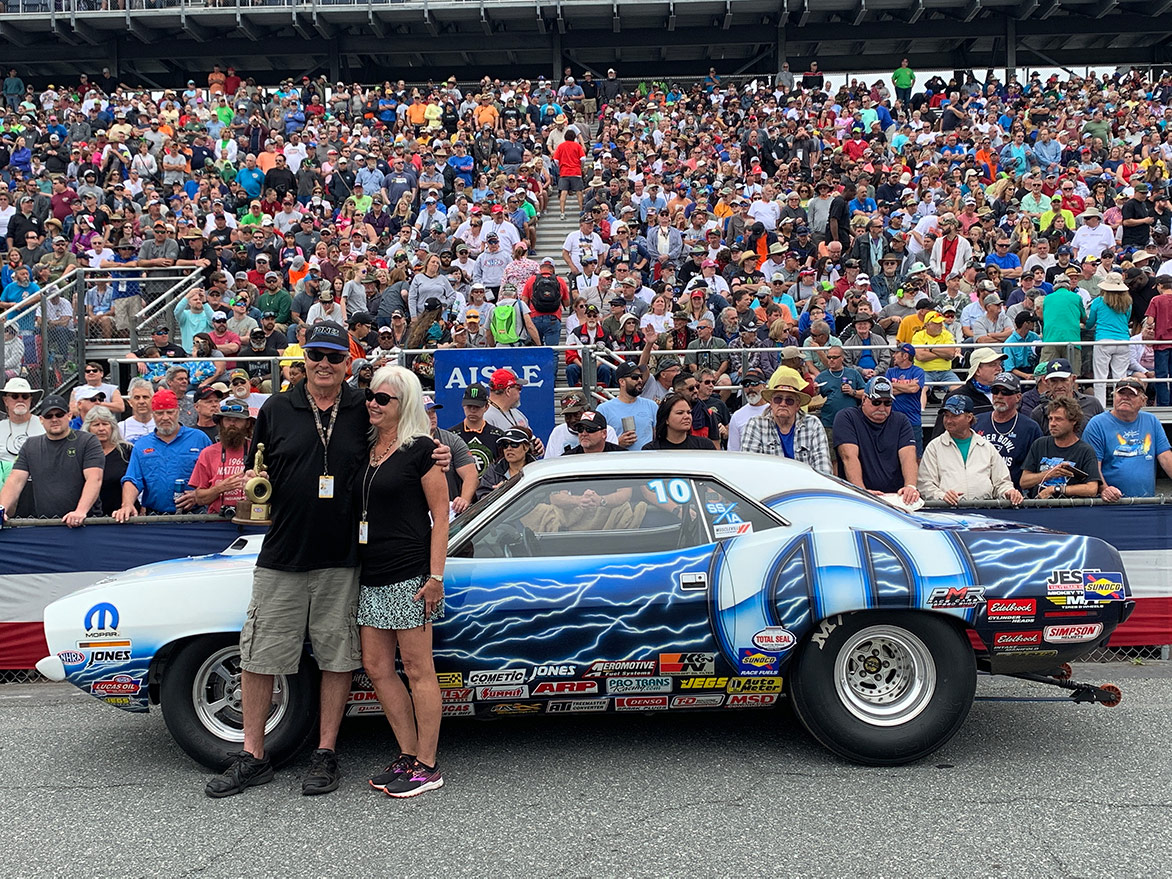 So, what's it like being on the road for over 20 weekends a year? According to Paula, life on the road and racing a Super Stock 'Cuda 383 and the Duster 340 Stocker isn't that bad. "We love traveling together and being on the road, it's the same as being at home. We still do laundry, shop for groceries and change the oil in the cars. You just learn how to do this on the road." During their long travels across the country, they're always discussing racing and how to increase the performance of the cars. Mike and Paula review what worked and what didn't work. Last year, these two we were on the road 127 days traveling to the NHRA national events and divisional races in their Totorhome (for those not familiar with a Toterhome, it's a motorhome built around a semi-truck chassis with the ability to tow or carry a vehicle, boat, trailer, etc.). The Cottens, who've competed for many years, have only raced each other once and that was at the NHRA Las Vegas race. "I won, but I think Mike let me win," smiled Paula.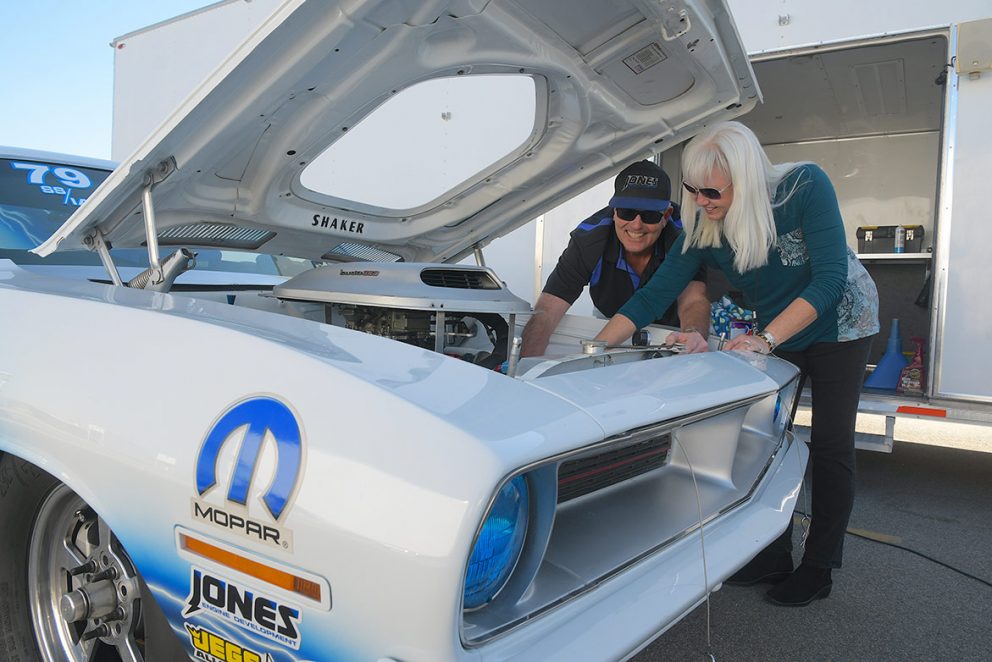 Since both Mike and Paula are very competitive by nature, they have some disagreements when it comes to racing, but they're still a team. "Mike and I do disagree at times, but it's in a form of a discussion as Mike is easy going and rarely gets angry," said Paula, as she does most of the dial-in computer work during eliminations. "Mike has a lot of trust in my numbers, sometimes too much. When I'm uncomfortable with the dial in, he helps me work through my thoughts. As far as performance and working on the engine or transmission, that is Mike's job and he loves it." But when it's crunch time during eliminations, both Mike and Paula are moving fast as they each have a specific job to do to get the racecar prepped and ready for the next round of eliminations.
Not too long ago, the Cottens bought a 2019 Dodge Challenger R/T Scat Pack 1320 that Paula's been having a blast with. "We are having a great time with the modern muscle car. We've had old muscle cars our whole lives, but the 1320 has been a blast to race," smiled Paula. "The 1320 Challenger has been better than we expected. Mike says this is his racecar when he is 70 years old."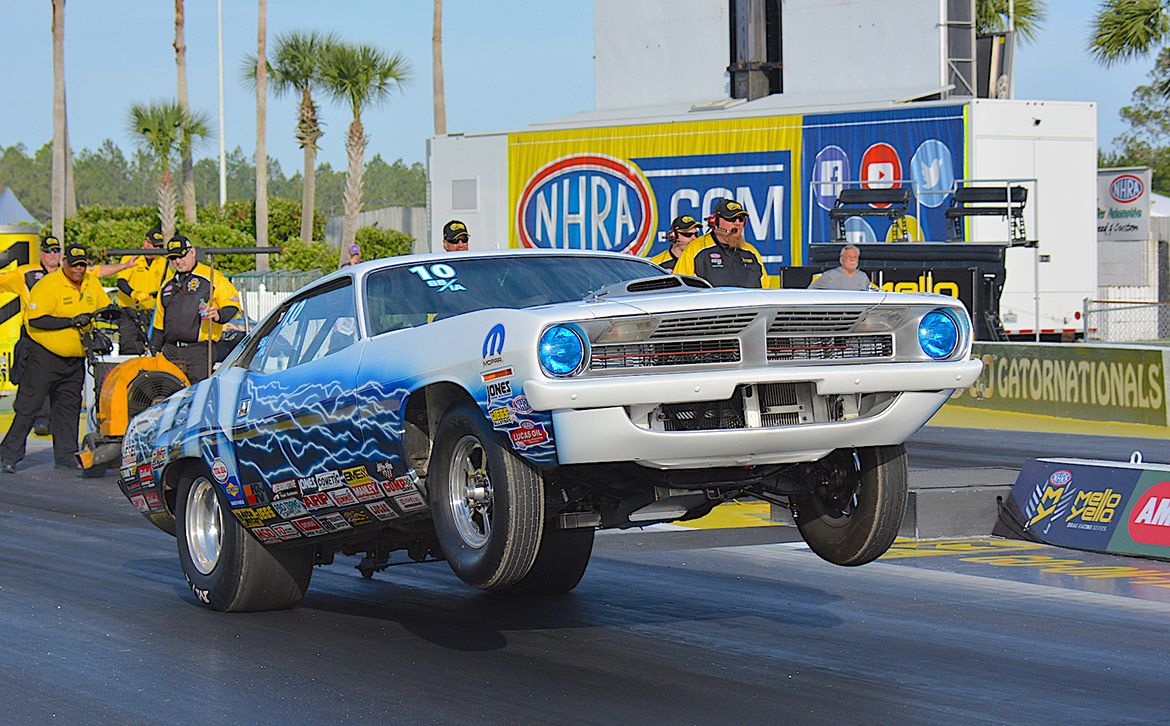 It's plain to see that Mike and Paula will forever be a couple that truly loves each other and shares the same dreams and passion. They grew up with strict parents that taught them right from wrong and instilled in them a strong work ethic. The Cottens have had an amazing journey these past four decades. They might be "technically" retired, but they're not slowing down anytime soon. For Mike and Paula, it'll always be pedal to the metal and going wide open throttle at dragstrips across the country.
Comments
Comments