Flower Power
4 years ago Owners + Clubs
When Don Fielder of Nashville, Tennessee, sees a window of opportunity open up, he's the first to jump through it, even if it means rolling over a few flowers.
Flashback to two years ago. Fielder stumbled across a Chrysler 300C with a 78,000-mile, 5.7L HEMI® engine inside. He bought it and built a high-performance replacement for his 2006 Dodge Charger R/T – a project he worked on with High Horse Performance.
With the engine done, he was ready to swap old for new. But wait. Where? With all of the local shops closed, and without so much as a paved driveway to steady a jack, Fielder had to get crafty.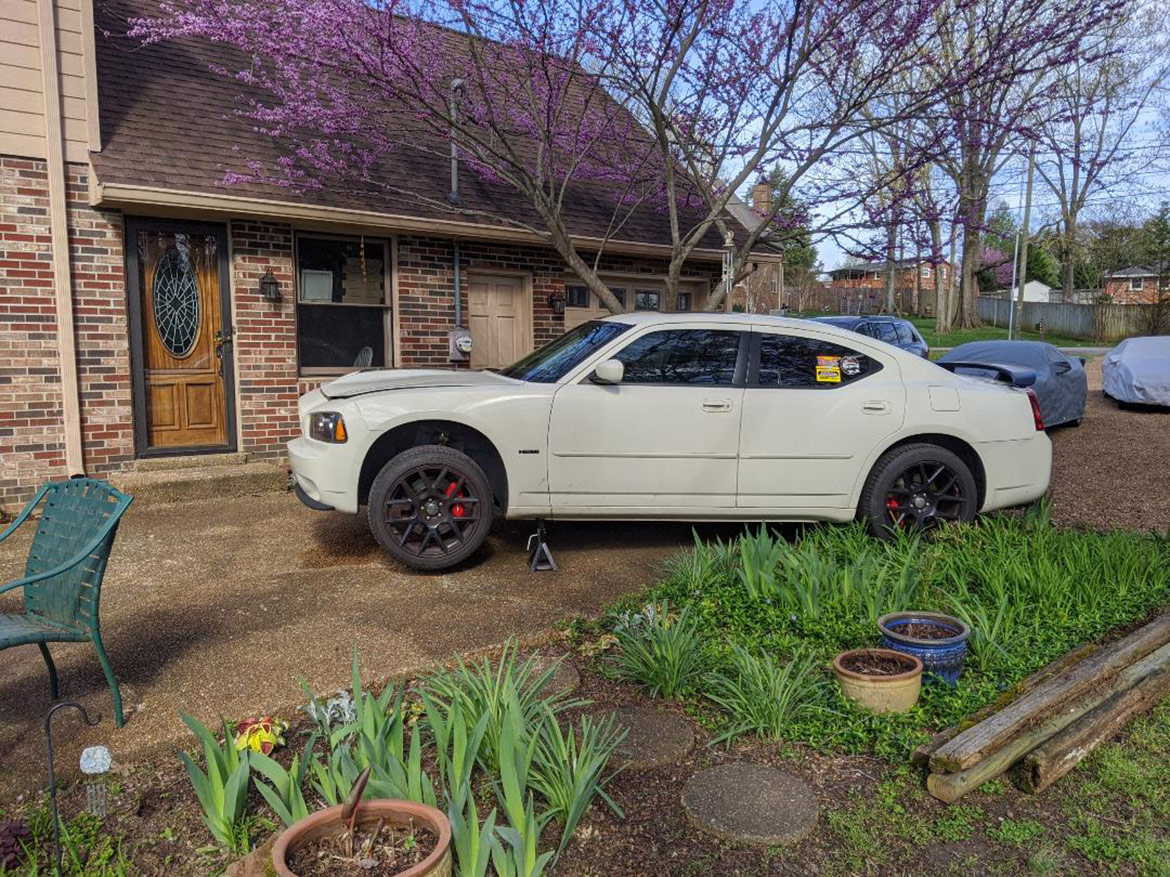 He borrowed his friend's engine hoist (and his assistance) and drove his Charger through his wife's flower garden onto the back patio.
Over the course of four days, Fielder proceeded to do the swap with old school flare.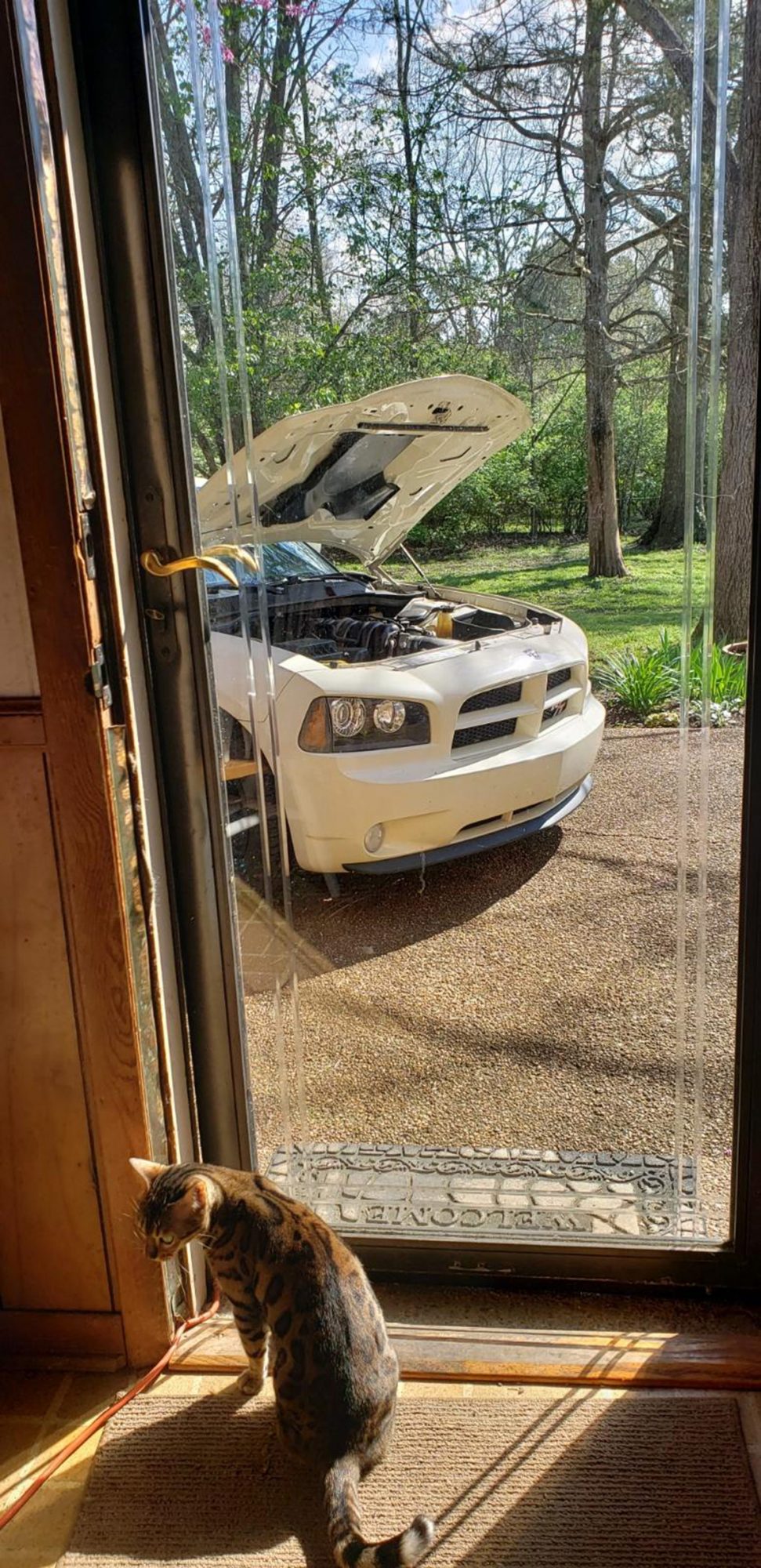 Day 1: He jacked the car, put it on stands and disconnected the O.E. engine.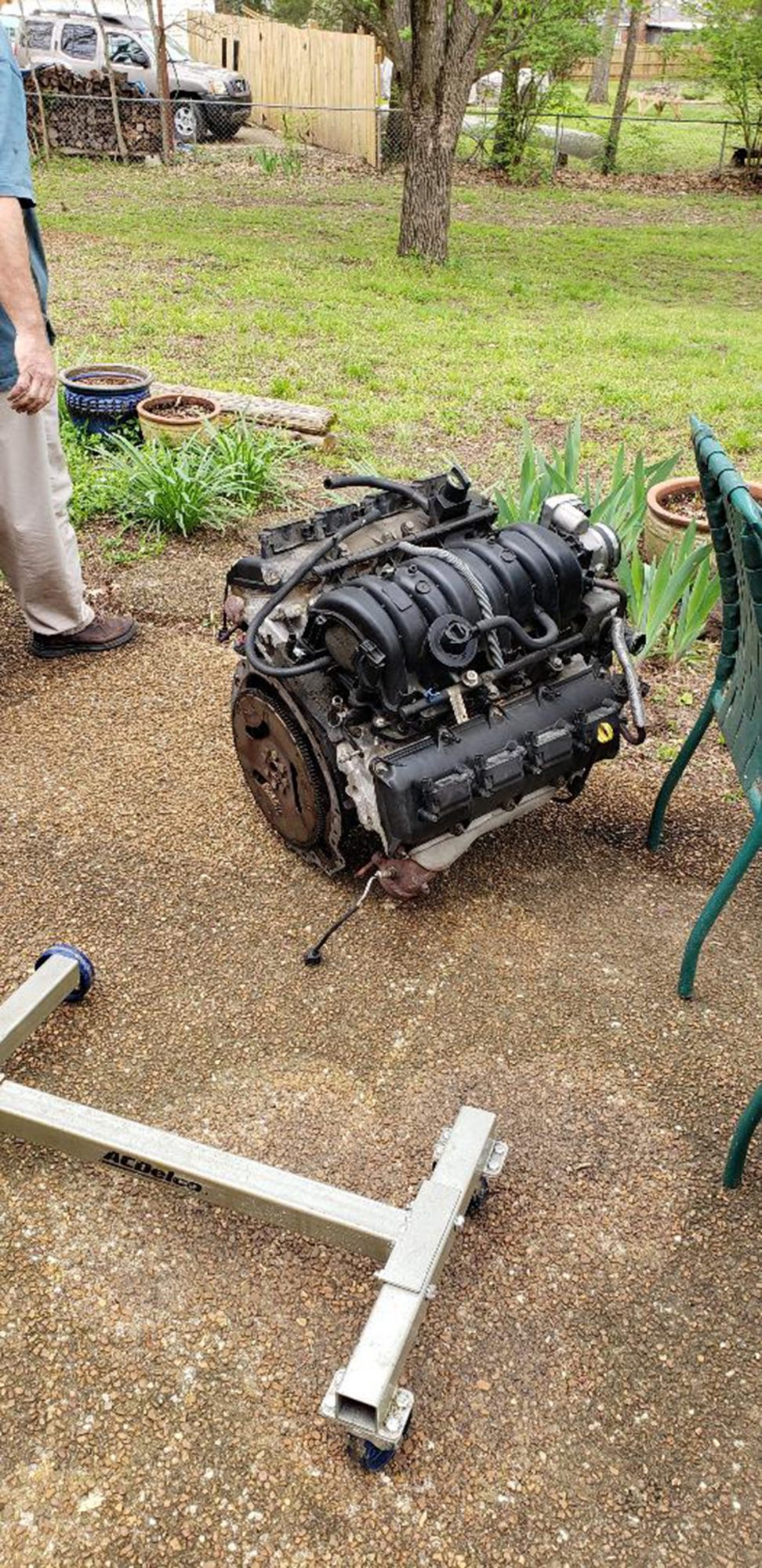 Day 2: He removed the hood, pulled the engine and installed the Pro Torque 2800 stall converter.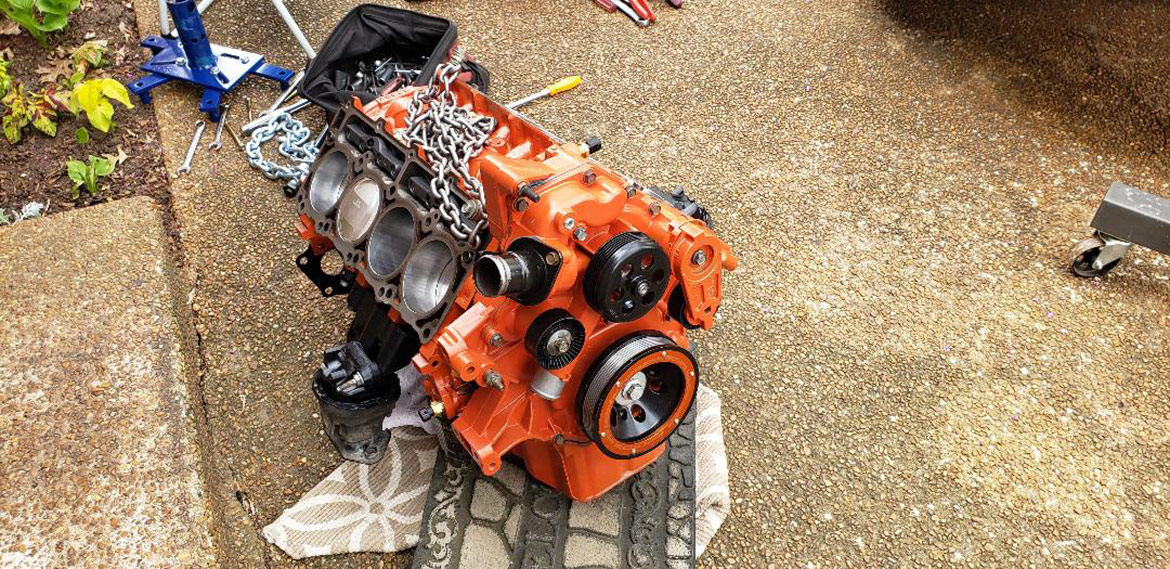 Day 3: He brought the short block out, installed it in the engine bay, and bolted the engine to the trans and frame rails.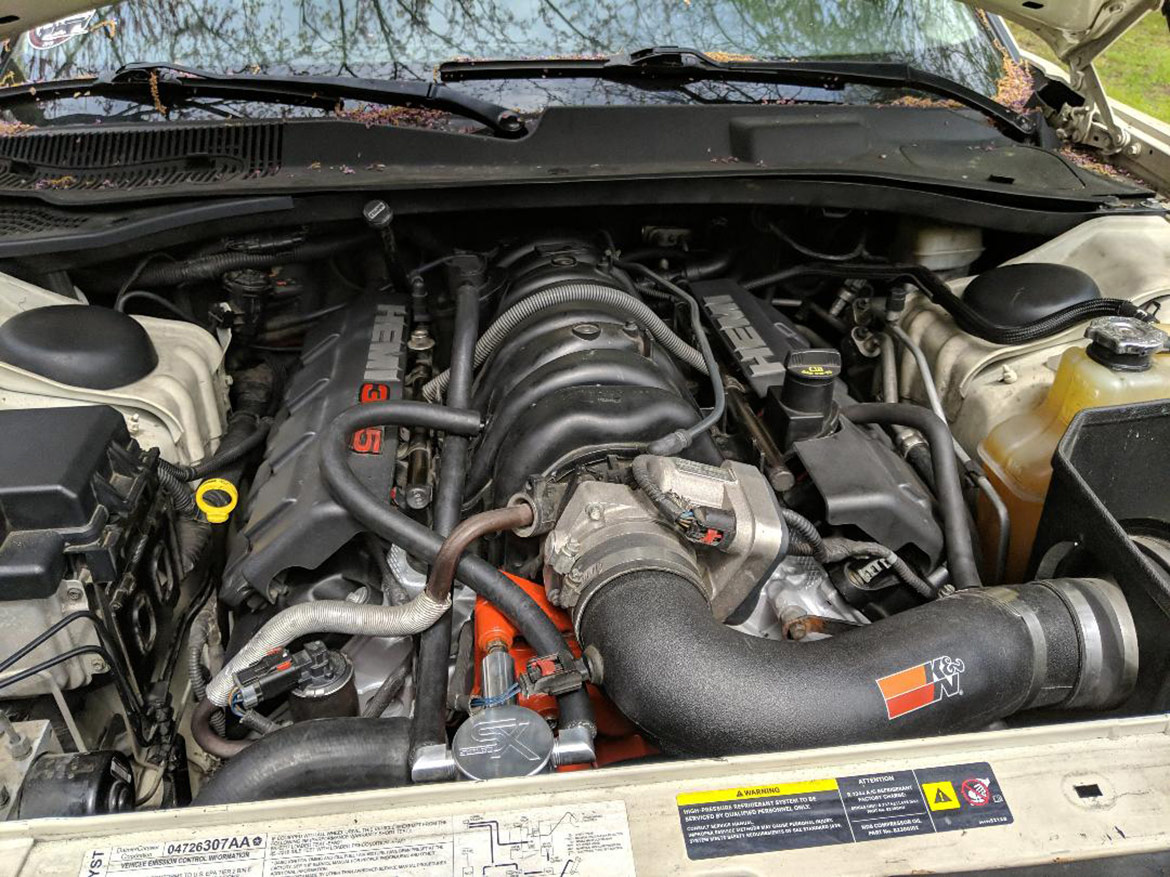 Day 4: With help from his friends and one of his sons, they put the rest of the engine together, including installing the heads with the Dynatech long tube headers.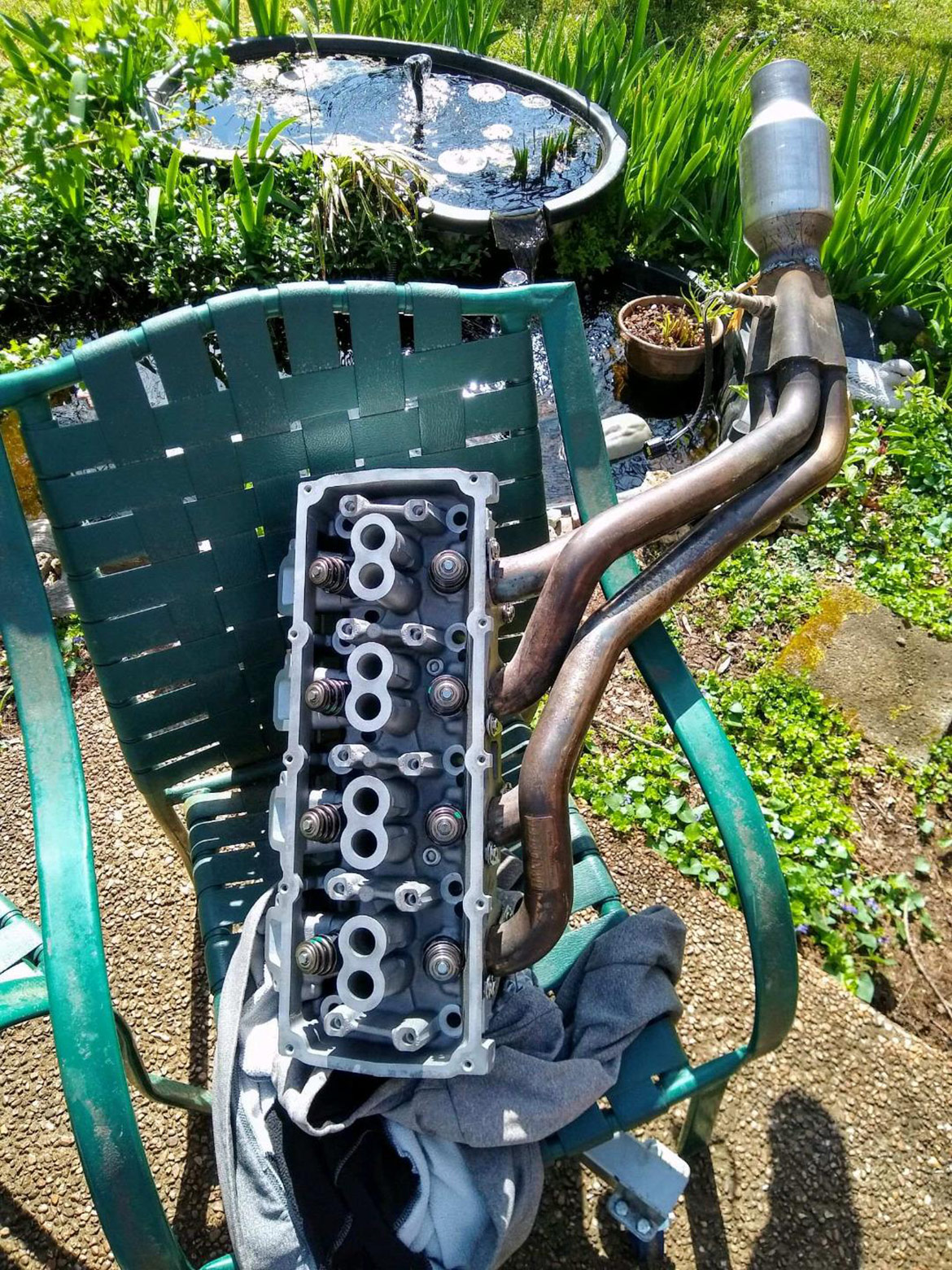 The engine, complete with Wiseco 11 to 1 pistons, and a HHP/BES custom grind Competition cam with 528 lift and 268 duration, started right up and, according to Fielder, sounded GREAT!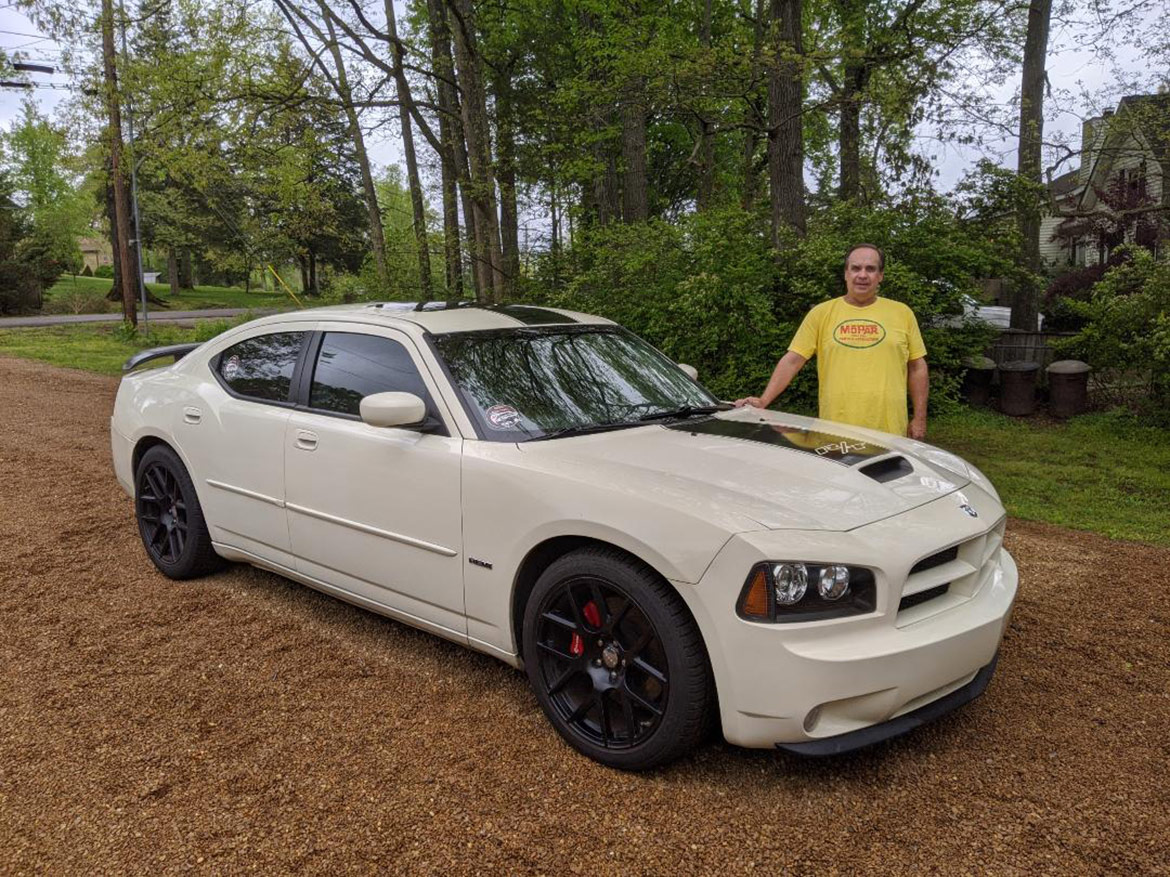 And that's good, because we have a feeling that sometime soon, his wife will be sending him and his souped-up short block back to the flower store.
Comments
Comments