The Club Connection: Chicagoland Mopar® Connection
4 years ago Owners + Clubs
The busy, bustling Windy City is home to one of the largest Mopar® car clubs in the United States – Chicagoland Mopar Connection. We recently caught up with Scott Spirakes, a dedicated member of the club, to find out what they've been up to lately.
The club started in December 1986 with just a handful of members and in the summer of 1987, they had their first car show across all makes and models. Today, the club is made up of hundreds of Mopar owners representing four chapters with members spanning across Northern Illinois, Southern Wisconsin and Eastern Iowa.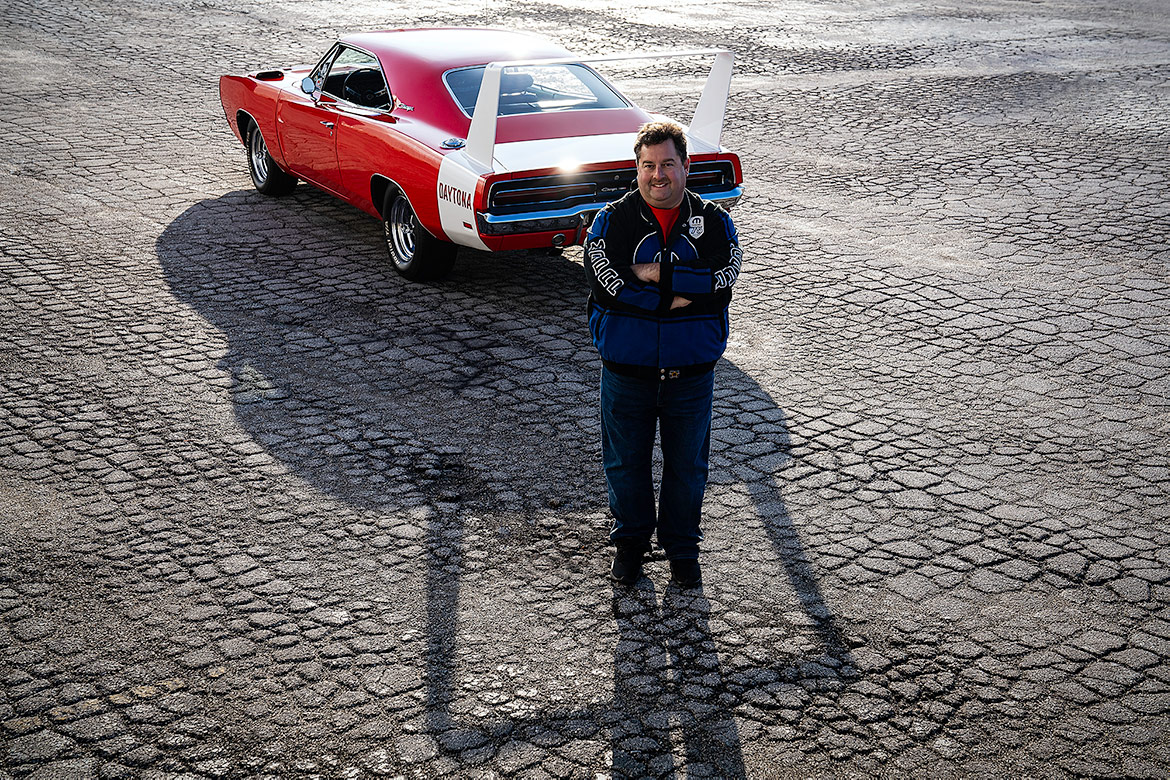 So what makes this the area's club of choice? According to Scott, "We have a wonderful leadership team that makes our car club successful. We all make a concerted effort to recruit members and provide a service they enjoy with their entire family. Cars are an investment, ya know? This club is all about spending quality time with family and friends enjoying our cars." Promoting camaraderie within the car community for generations to come and forming friendships that will last a lifetime? Sign us up!
Scott is so passionate about the strength of the shared passion for cars that he wrote a short story about spending time with his dad, through the eyes of a little boy. We're not crying, you're crying…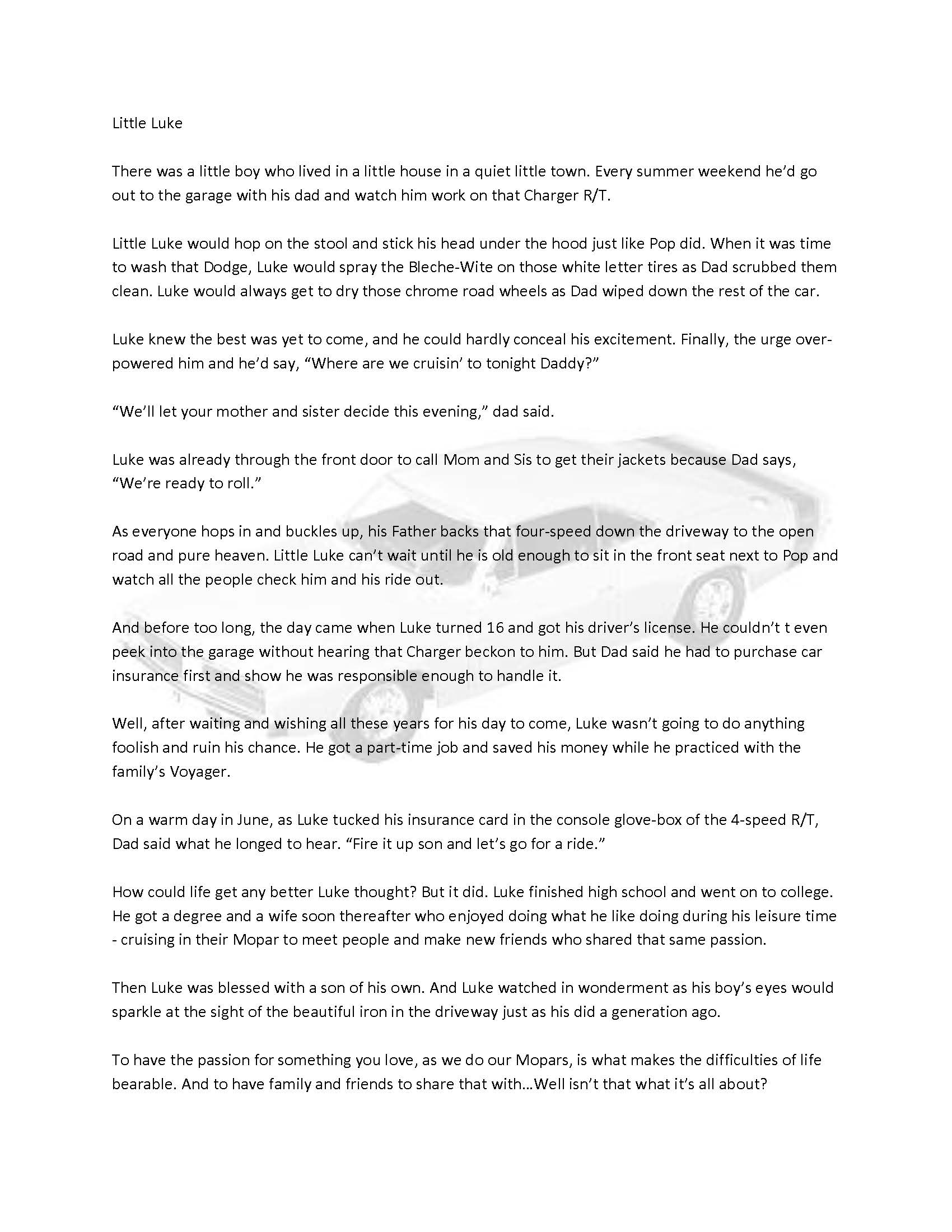 When the members of Chicagoland Mopar Connection aren't fixing and shining up their rides for local events, you can find them traveling together for national shows. They especially love the enormous caravan they take annually to visit The Nationals (formerly Mopar Nationals) at National Trail Raceway in Columbus, Ohio. The three-day event held around the first weekend in August is the longest running consecutive Mopar vehicle-only show in the country. With over 3,000 cars in attendance, it's like Christmas morning for Dodge/Mopar fanatics.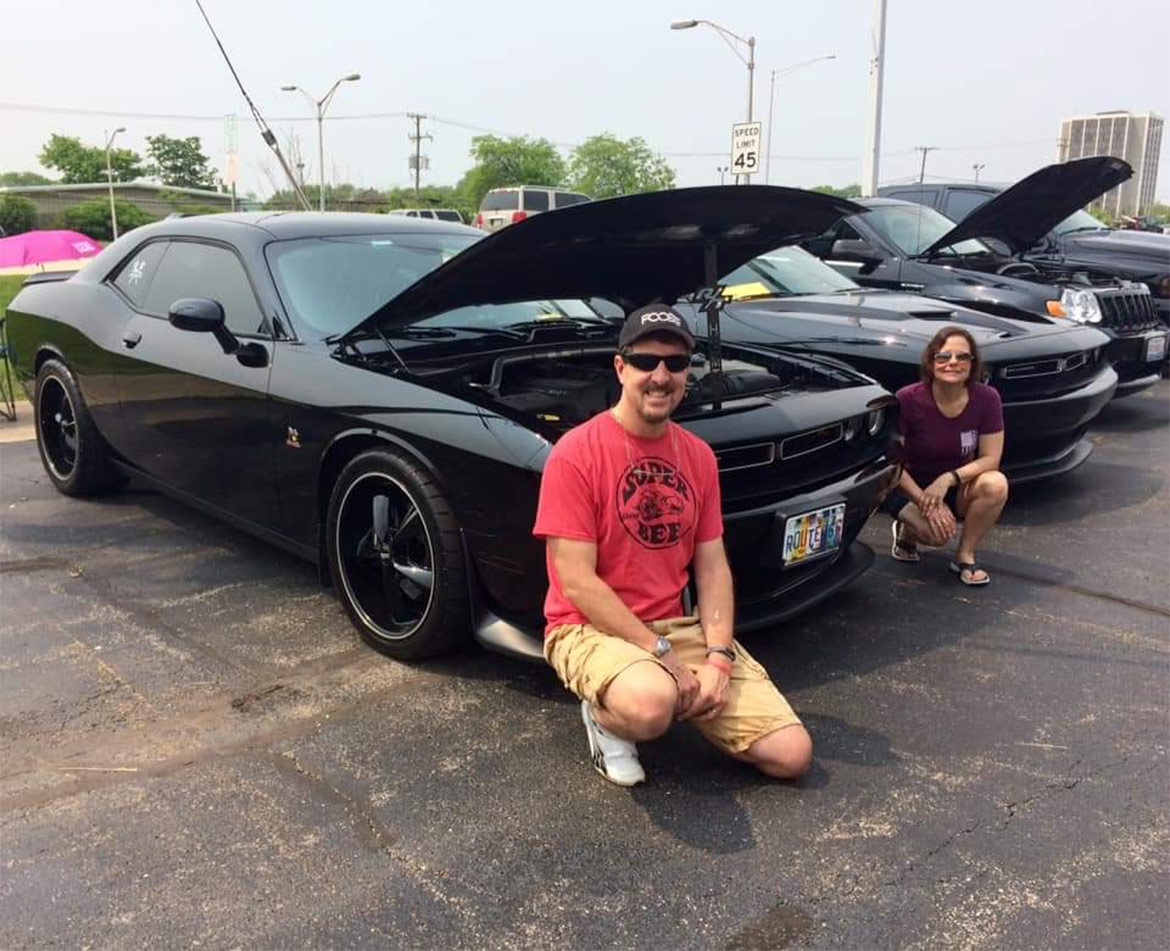 In addition to traveling the country to larger-scale car shows, each chapter hosts their own car show with some of them showcasing a swap meet as well. "Our swap meets are a hit with both our members and the community. When you are working on restoring any car, you often find yourself in need of parts so the swap meets help the whole Mopar community," Scott explained.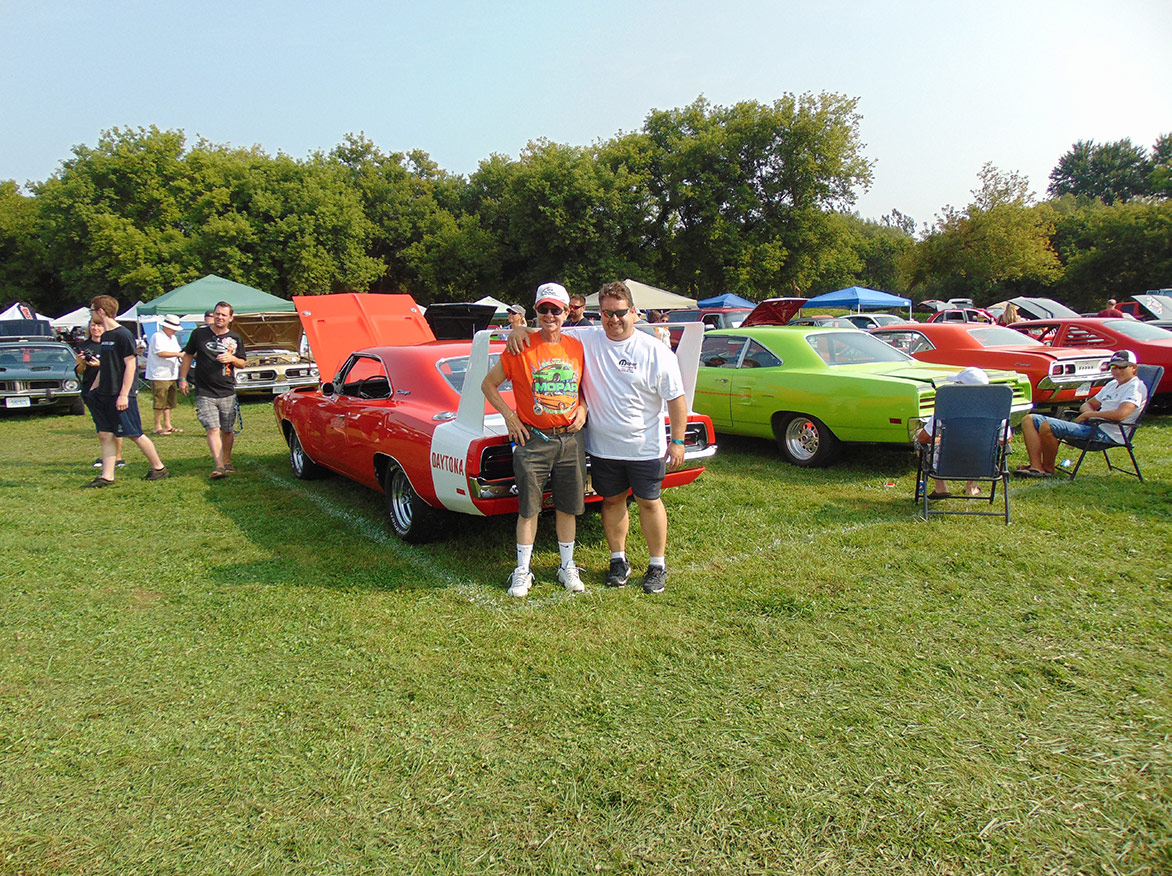 They circulate a monthly newsletter to make sure the whole club is in regular communication, and you can find everything from events and photo galleries to forums on their website. (hyperlink to their website) There are no prerequisites for membership other than an interest in FCA manufactured vehicles. Annual dues are only $25, and include free personal want ads in the newsletter along with discounted fees and other special offers.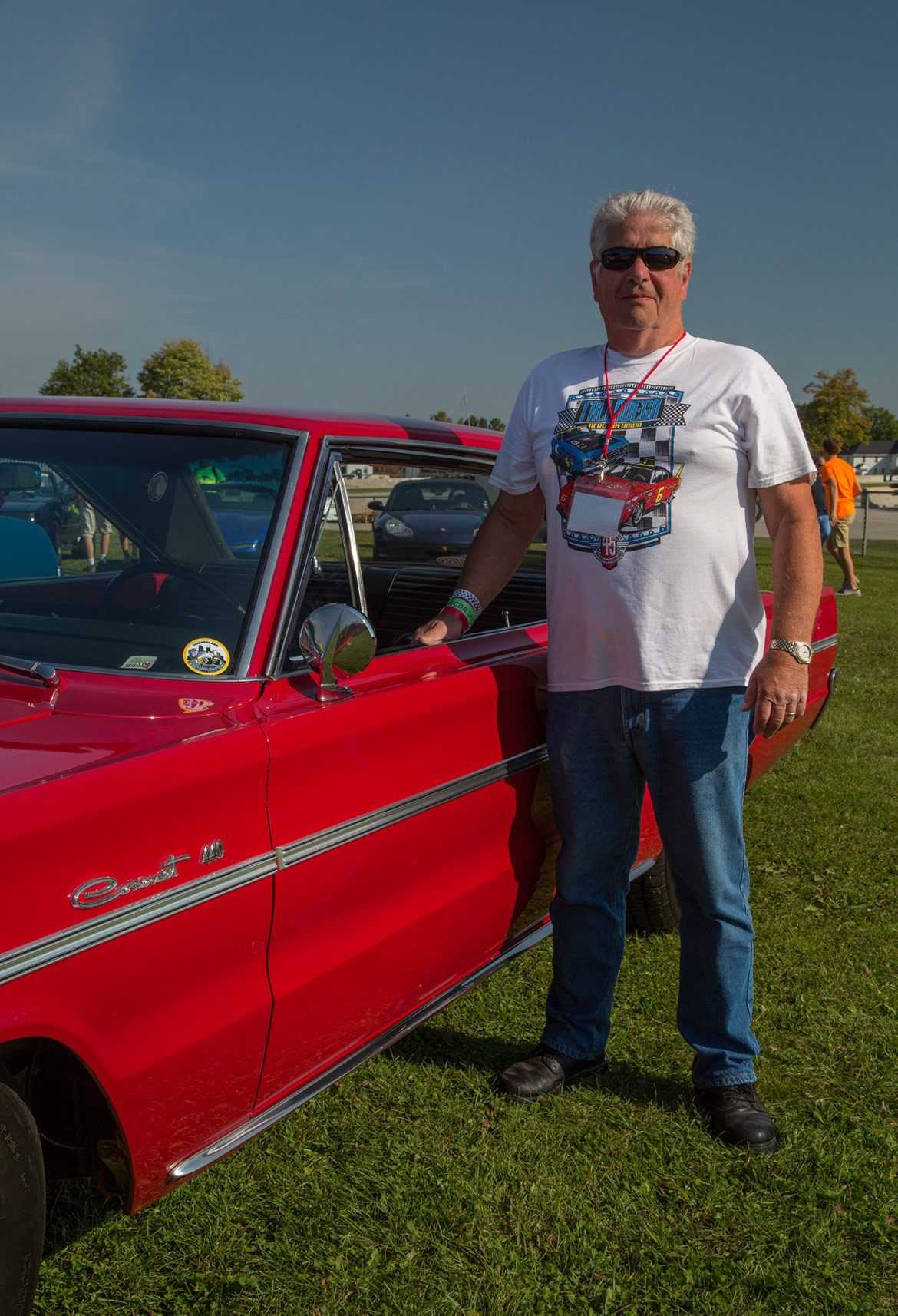 If you are into Mopar vehicles, are looking to add a little excitement to your life and live close to their action, you should definitely check out Chicagoland Mopar Connection.
The CAM chapter hosts monthly meetings the last Tuesday of every month at Pappa Passero's in Westmont.
The Fox River chapter can be found at Cuda's Bar & Grill (we like the sound of that!) in Antioch, Illinois, the 4th Saturday of each month.
The Rock Valley chapter holds their monthly meeting the 2nd Saturday of the month at the Boone County Fairgounds.
The Willowa chapter gathers the 2nd Saturday of the month at various locations.
Comments
Comments