The Club Connection: Midwest Mopars Car Club
3 years ago Owners + Clubs
Every group needs a great leader. In biblical times, Moses led the exodus of the Israelites out of Egypt. A bit more recently (1985), Richard Burton brought together a few Mopar® enthusiasts for a small car show in the Dodge of Burnsville parking lot. Everyone had such a great time, the group decided to form a regional Mopar club. Burton soon got the nickname Moses by the membership, not so much for his founding and leadership of the club as his physical resemblance to the historical figure with his long white hair and beard.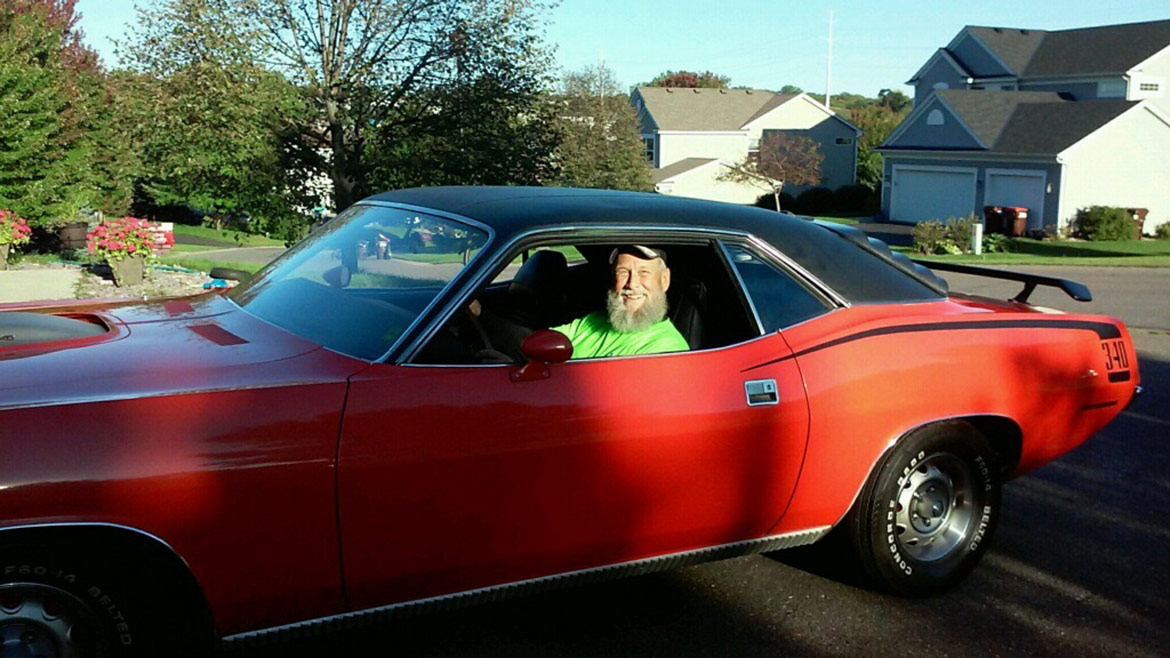 Midwest Mopars currently has over 550 members between their core club based in the Twin Cities region (Minneapolis and St. Paul, Minnesota) along with their Sioux Falls and Duluth chapters. DodgeGarage spoke with Wade Girard, one of the club's directors, to learn more about them. He first joined in 2009 after purchasing a 1973 Dodge Charger he wanted to restore. "My membership was really to gain access to this group of car experts to guide me in my restoration," Wade explained. "But I got way more than that. In addition to the best guidance, expertise and assistance you could ask for, I gained a lot of new friends that I now consider to be a second family."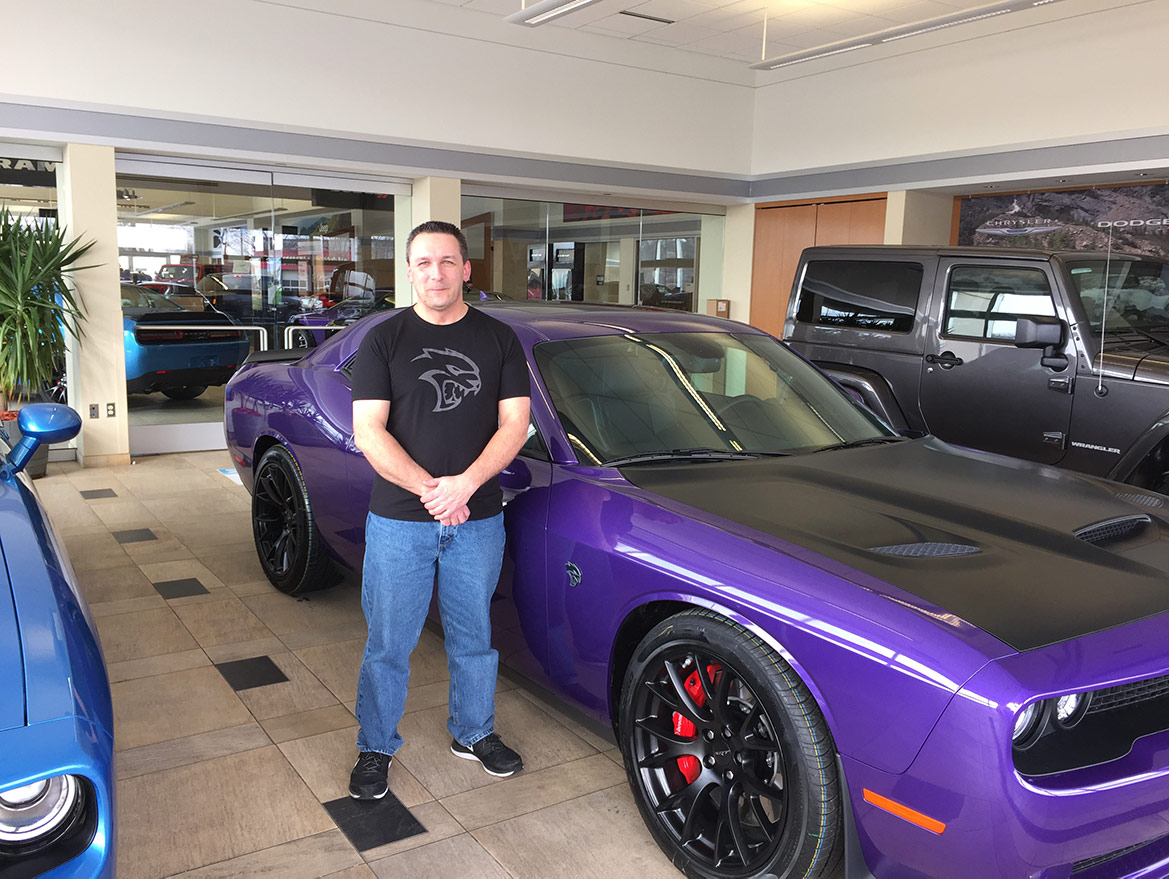 It should be noted that the Charger wasn't Wade's first Mopar purchase, which, in fact, dates back to his high school years when he purchased a '71 Barracuda convertible. "That is when I fell in love with Mopars. But then I fell in love with my wife, got married, had kids, and ended up selling the Barracuda to buy a Toyota, which was the worst decision of my life. I wish I never sold that car." But more recently, the '71 was replaced with a '67, in addition to the Charger.
Before we get to the club's weekly and monthly activities, let's talk about Midwest Mopars in the Park. It is impressive to say the least that a club comprised solely of volunteers is able to execute this massive undertaking. In 2019, they had over 1,500 cars on display, 300 vendors and more than 20,000 attendees, making it the largest all-Mopar vehicle show in the Midwest. In addition to nine boards of directors, a show committee of 20 people coordinates advertising, registration, sponsorships, vendors, displays and all of the logistics that go into this event. And when it comes to the show weekend, hundreds of club volunteers are on site to assist.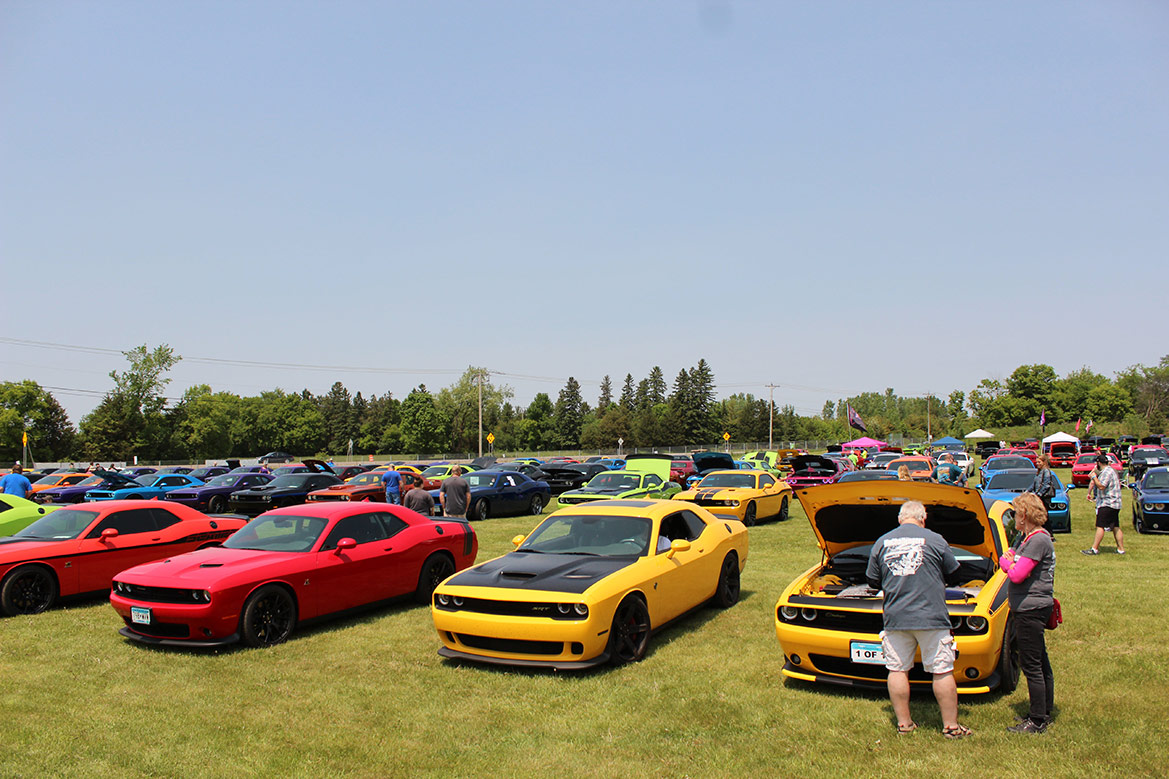 The profits from this event are used to fund the club's other activities, but a significant portion is donated to various charities. "We are a 501c3 nonprofit, which means any revenue we generate goes to support either club activities or local charities," Wade explained. "Some car shows are for-profit and put on by production companies, but not us. We really believe in giving back, which is why we donate anywhere from $10,000 – $20,000 to charities each year." Past worthy causes have included multiple sclerosis, cancer research, fallen police officers, women's groups and children.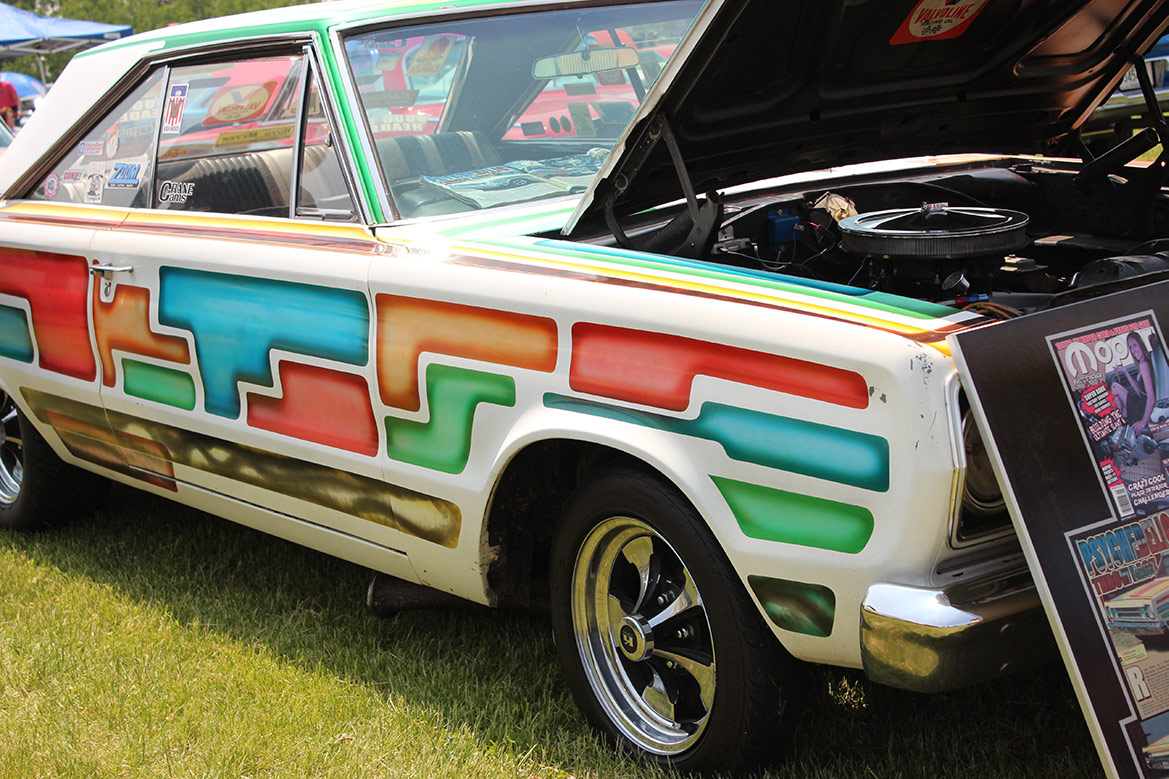 Midwest Mopar has a dedicated volunteer to plan the club's weekly and monthly outings and activities, and members are always encouraged to help contribute to and coordinate these. The summer months are spent either cruising around the Twin Cities or venturing out of the area to attend other Mopar shows in the region. Cooler months or rainy days might see some indoor activities such as touring a component shop, visiting a restoration shop or just getting together for a meal.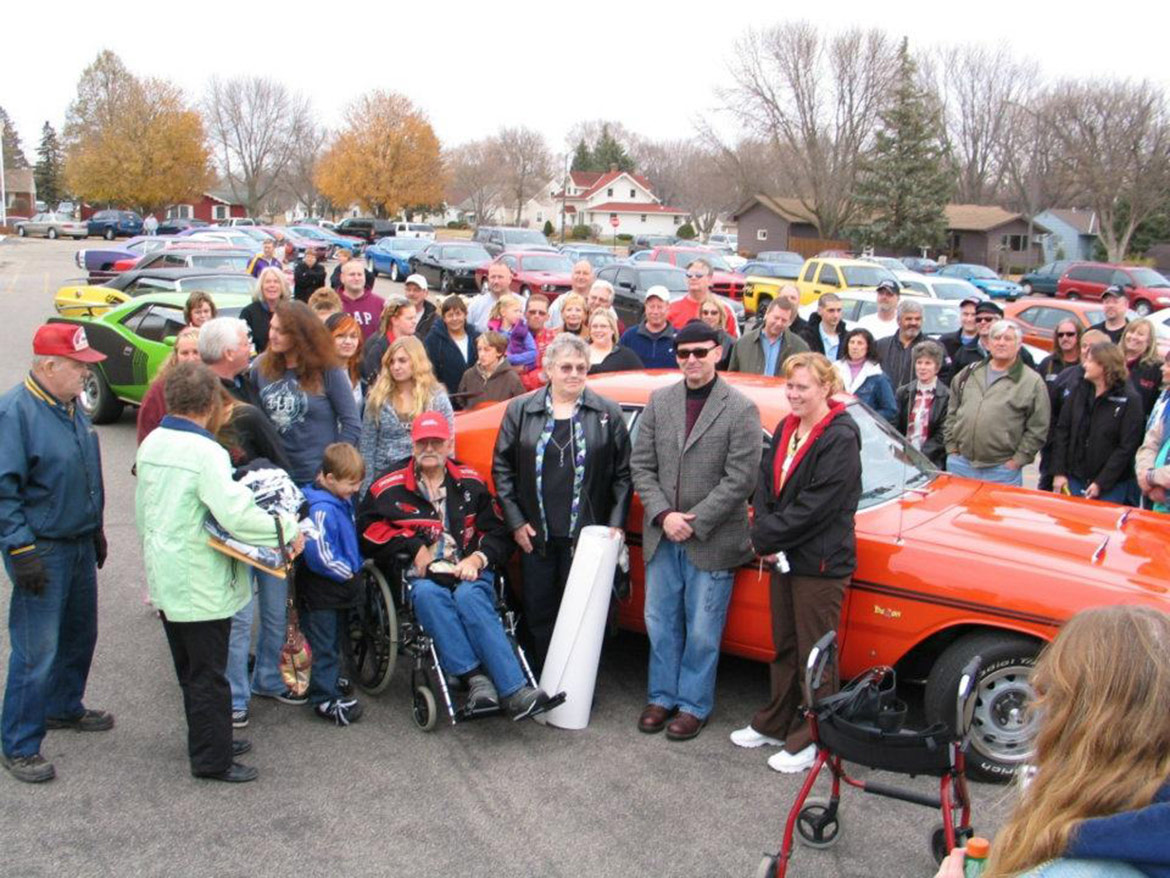 Another highlight is the occasional trip to visit private collections of the club's members. One collection includes three buildings filled with a variety of Mopar vehicles, and another features a collection of Superbirds along with some other rare Mopar vehicles you'd have to see to believe.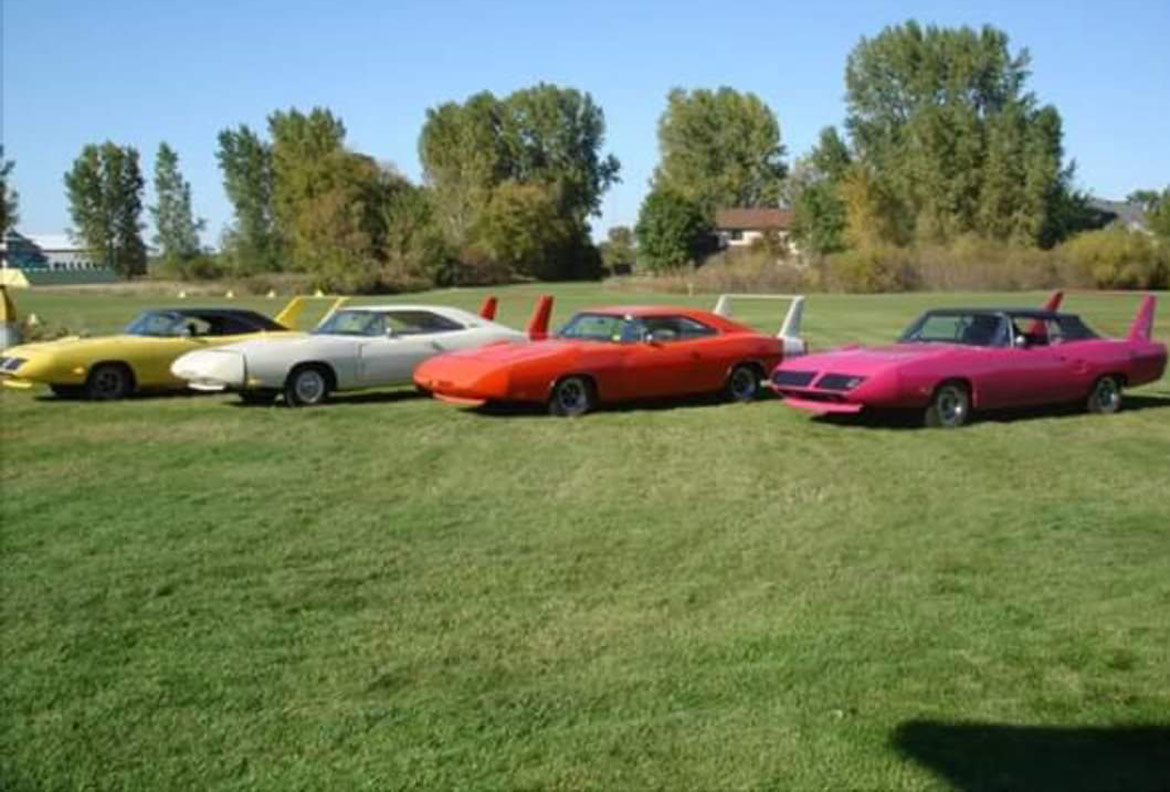 If you are interested in becoming a member of the Midwest Mopars Car Club, annual dues are only $20 for an individual or $25 for a family. Wade encourages everyone with any interest in Mopar vehicles to join their local club. "Not only does membership open you up to a wealth of knowledge, more importantly, it builds some dear friendships with people you would otherwise not have met." Of course, you don't have to be a member to make a road trip to the Midwest Mopars in the Park! Make sure you say hello to Moses if you see him in the crowd!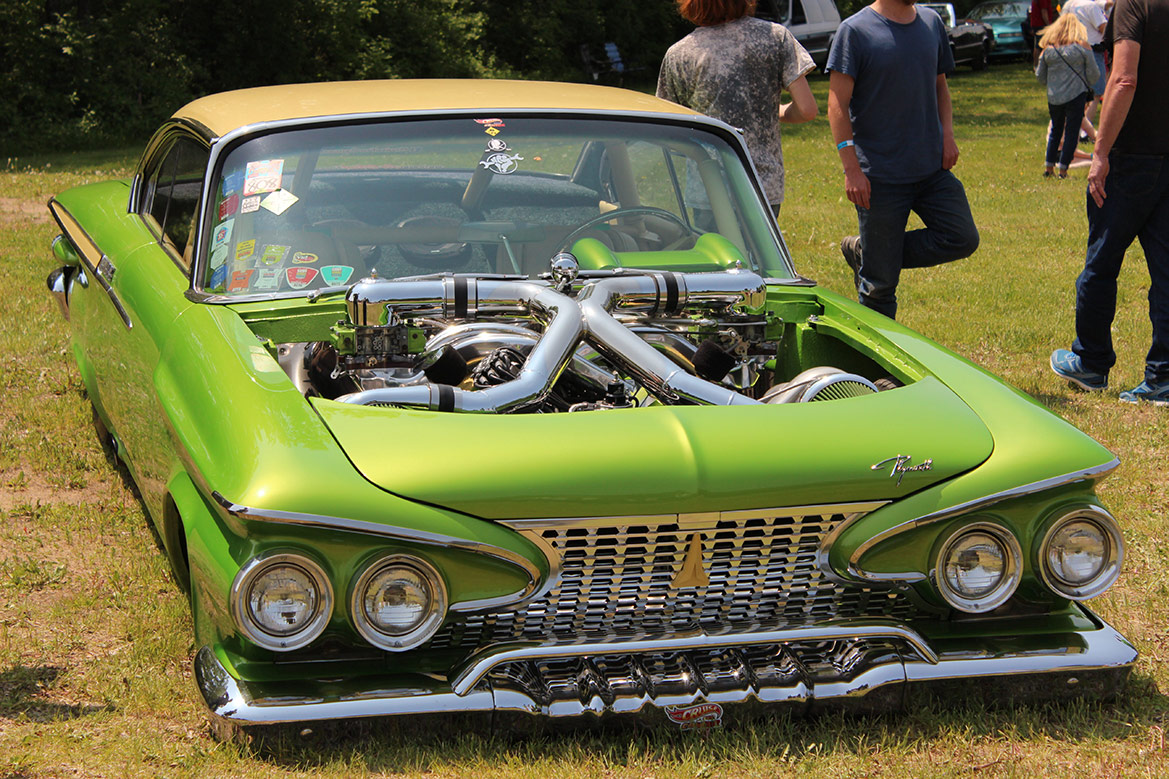 Comments
Comments