We Call This "Street Smart"
3 years ago Owners + Clubs
Right now, more than ever, you may find your organizational self-awakening. Perhaps, you find yourself unusually surprised by the vigor and grit you've possessed when attacking those deep cleaning projects around the house. These are, indeed, unusual times.
Let's be honest, it's not often you spend countless hours decluttering the basement, followed by days in the garage, just pondering how it took so long to discover you were a collector of stuff. Lots of stuff. But, a cleansing catharsis like this brings clarity. It can even change your view of things moving forward – while you look out onto the street, soon to realize that the super-sized purge pile at the end of your driveway is more like a self-made monument of consumption, towering curbside for all the neighbors to see.
So, before you toss or donate those dusty ole trinkets or what you once thought were "collectors' items," consider using them for a home-project you can do with the family. In the end, we promise it'll be far more satisfying and creative than the regrettable shrine you almost left for the neighbors to "worship."
But don't just take our word for it, look at what Joanne & SteveSnyder made for their home.
When cleaning out her garage in Williston, Florida, Dodge enthusiast Joanne Snyder found several license plates from throughout the years. The plates came from previous vehicles she and her family have owned, along with a plate from their current 2010 Dodge Ram. Before tossing them to the curb, Snyder had an idea to channel her creative side instead.
"Being crafty, we cut up different letters and numbers to make a Challenger Scat Pack RT plaque for our garage," said Snyder.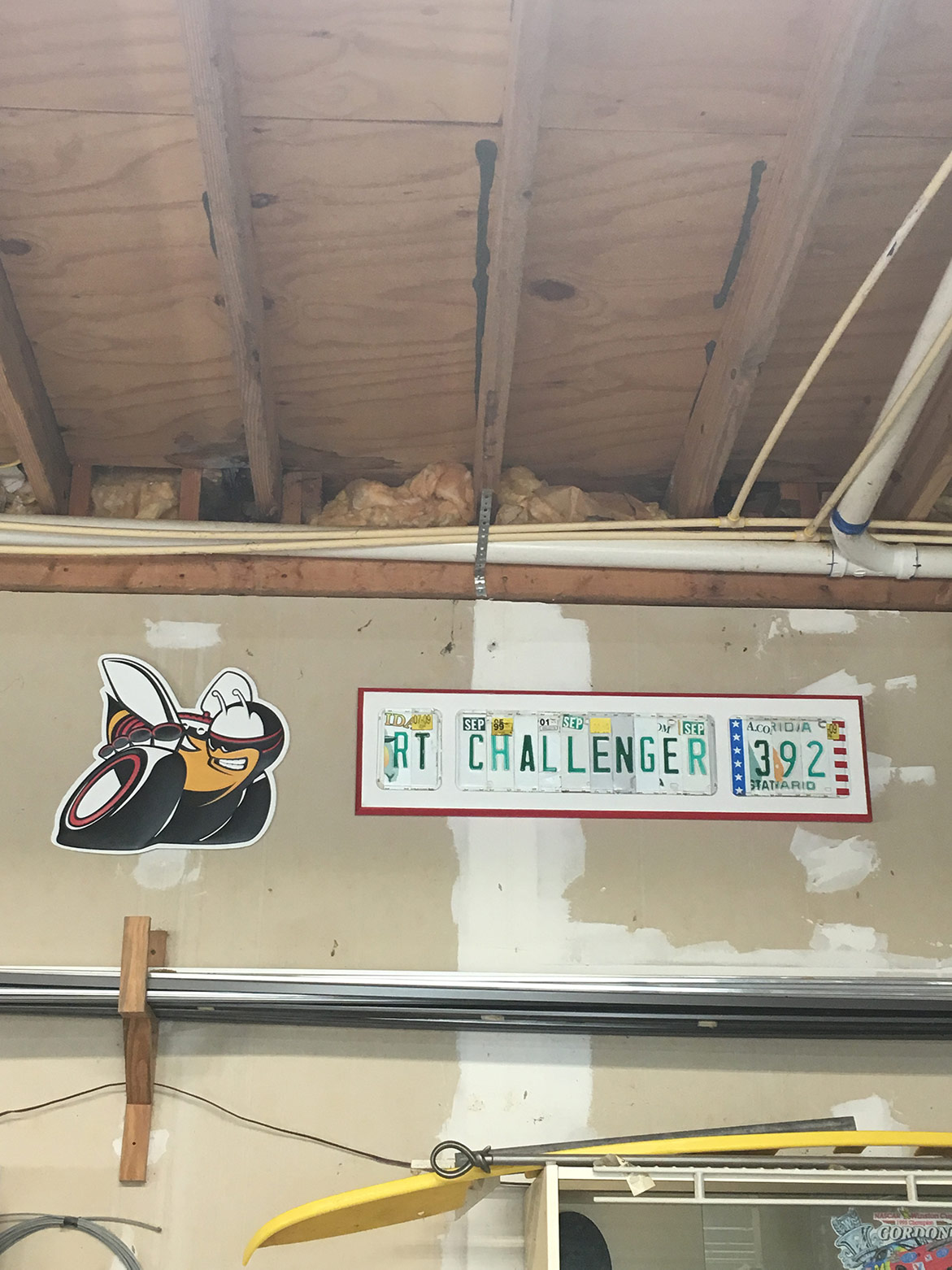 SHIFTING GEARS
Aside from loving all things Dodge, the Snyder family owns a bathroom remodeling and home insulated glass replacement business in the Gainesville area of Florida. At work, they're truly living up to the phrase "one man's trash is another man's treasure."
"We have lots of interesting items that we have removed from some of our customers' bathrooms. And we don't throw anything usable away," said Snyder.
Recently, one of those items was a beautiful slat of cedarwood, perfectly usable for a wood-router. Being a Dodge family, what would be a better subject matter than their very own 2019 Challenger R/T Scat Pack 392 Widebody? Its aggressive features were crafted into the slate perfectly, creating one badass piece of woodwork worth showcasing.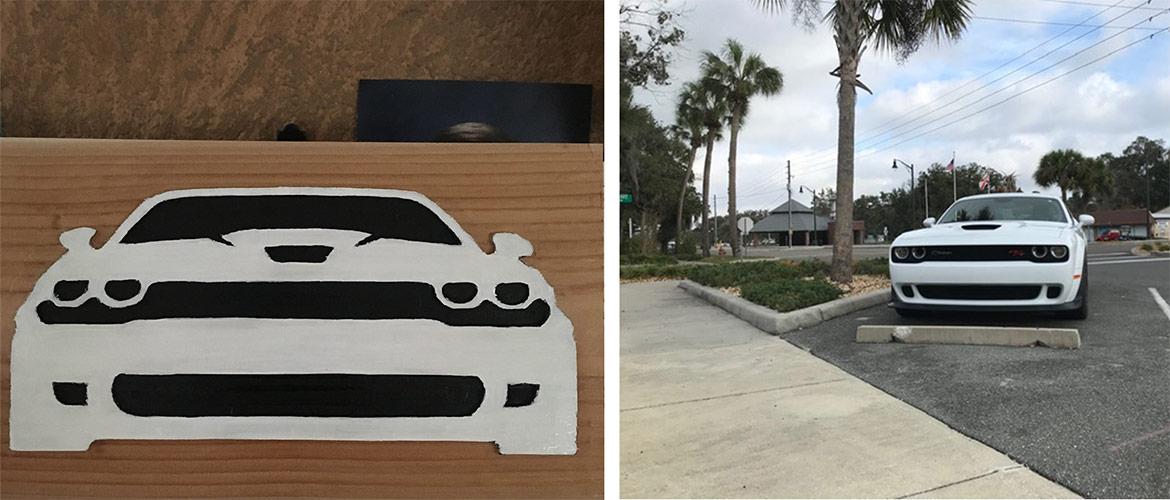 Do you know anyone currently working on their Dodge/Mopar® passion project? Send them our way so they can get featured!
Comments
Comments