Dan Zrust's Dodge Challenger R/T Scat Pack 1320 Takes Drag Racing to School
2 years ago Owners + Clubs
It takes a learned man to buy a flood car at auction and turn it into a drag racing finalist. And that's what retired school teacher Dan Zrust is: learned in the way of performance cars.
And why wouldn't he be? He was getting a driver's license during the peak of the muscle car era, and those cars made a big – and lifelong – impact.
Zrust explained, "In the late '60s, my older brother, Tom, was a Dodge new car salesman. He would bring home demo cars – Chargers, Darts, Challengers – heavy performance cars. I was instantly in love."
It's a love that's spanned 46 years – exactly how long Dan's been drag racing.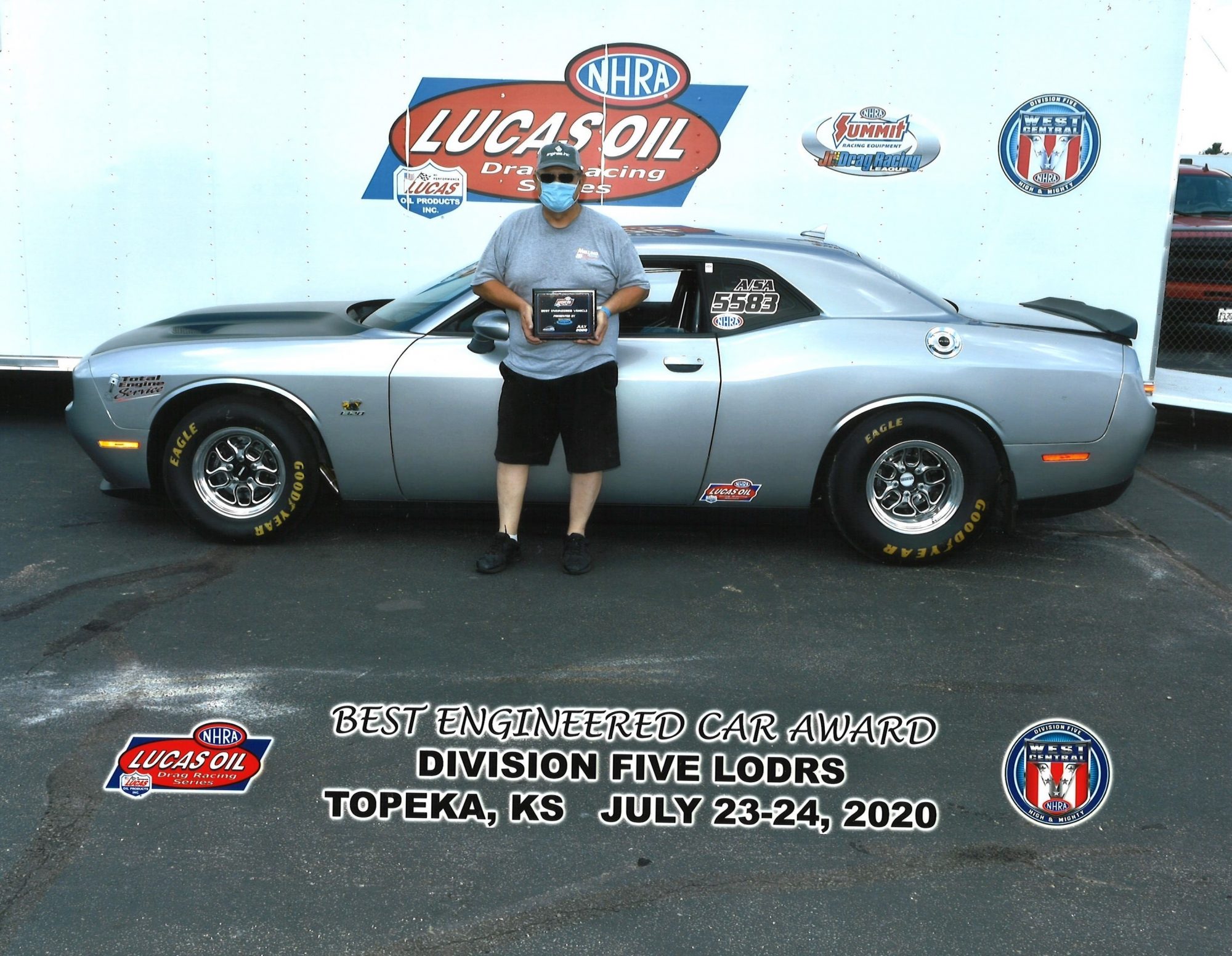 In 2019, Dan rounded a new corner when he found a flooded out 2019 Scat Pack 1320 at auction. He wasted no time assembling a group of experts to get the car up to NHRA standards.
"When I got the car, my first call was to Mike Rossey, an SRT® Engineer in Auburn Hills, Michigan. I brought the car to him and together we came up with a plan. We sent the specs into NHRA to apply for acceptance in the class," said Zrust.
After that, it was "get your hands dirty" time. And Zrust and his son, Taylor, did just that. They stripped it down to a body in white and trailered it to Mike Pustelny at MPR Race Cars in Almont, Michigan.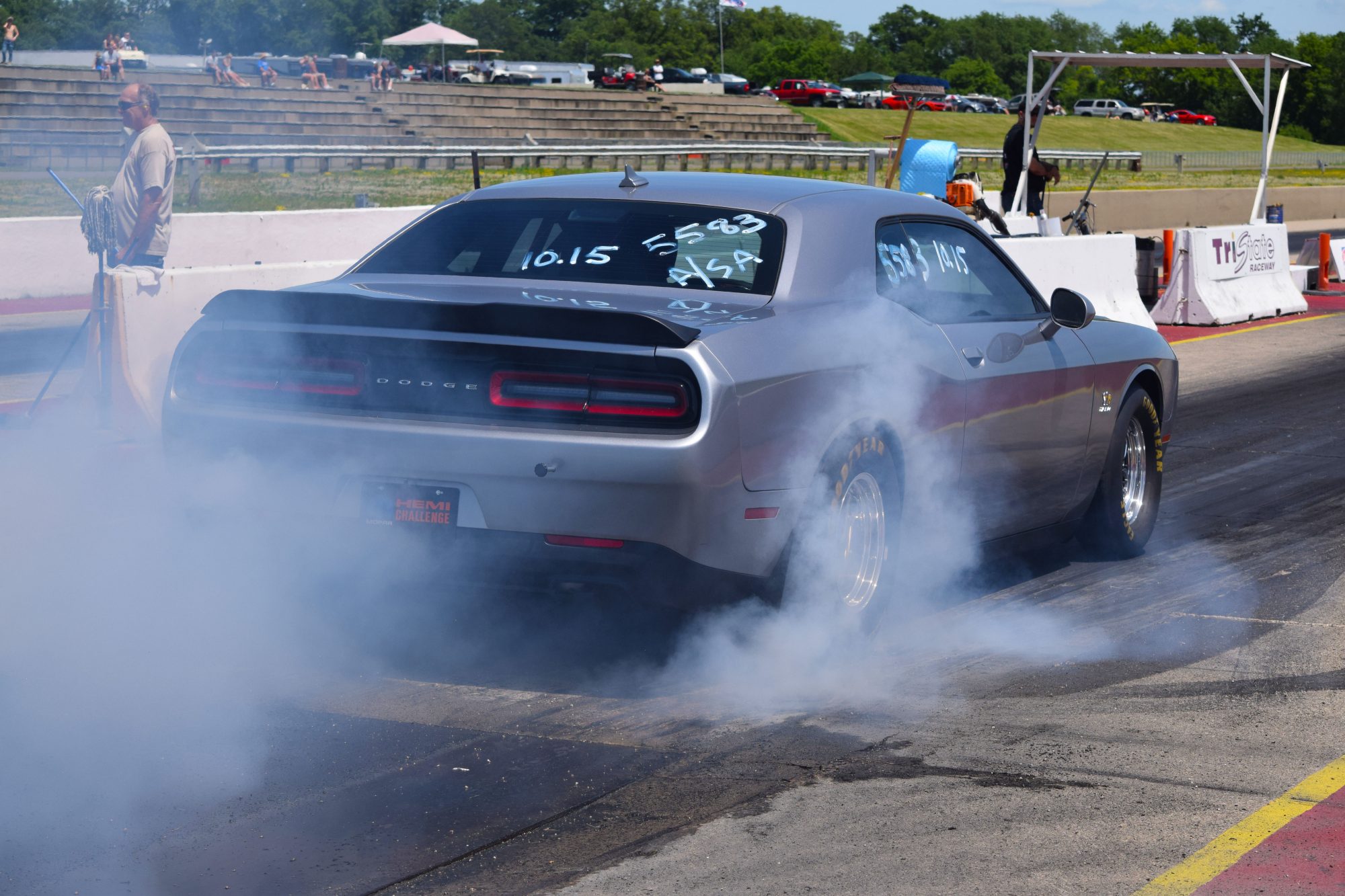 "Mike was the guy who designed the original Drag Pak. He constructed them in his shop. He was the right guy for the job. On my car, he built the chassis, front engine cradle, roll cage and did all the legal NHRA specs to get it ready to race. The NHRA visited his shop, checked out the car and gave us the OK to keep moving," said Zrust.
With that thumbs up, they brought the car back home, reassembled it, wired it, plumbed it and put the engine back together, this time with help through Park Jeep in Burnsville, MN, who ordered all the performance engine parts, from the block to the valve covers. "The parts guy, John, really worked hard helping me get the pages of the correct parts I needed."
"I had BBK do the throttle body," said Zrust. "It's a duplicate of the O.E. throttle body, but it's cable driven, and it performs really well."
The final step before Zrust hit the strip was to power the metal. Zrust had the crew at Total Engine Service – Bruce, Ken and Jason – in Bloomington, Minnesota, do the machine work and motor assembly. "They were the key to making it go, and they did a great job," said Zrust.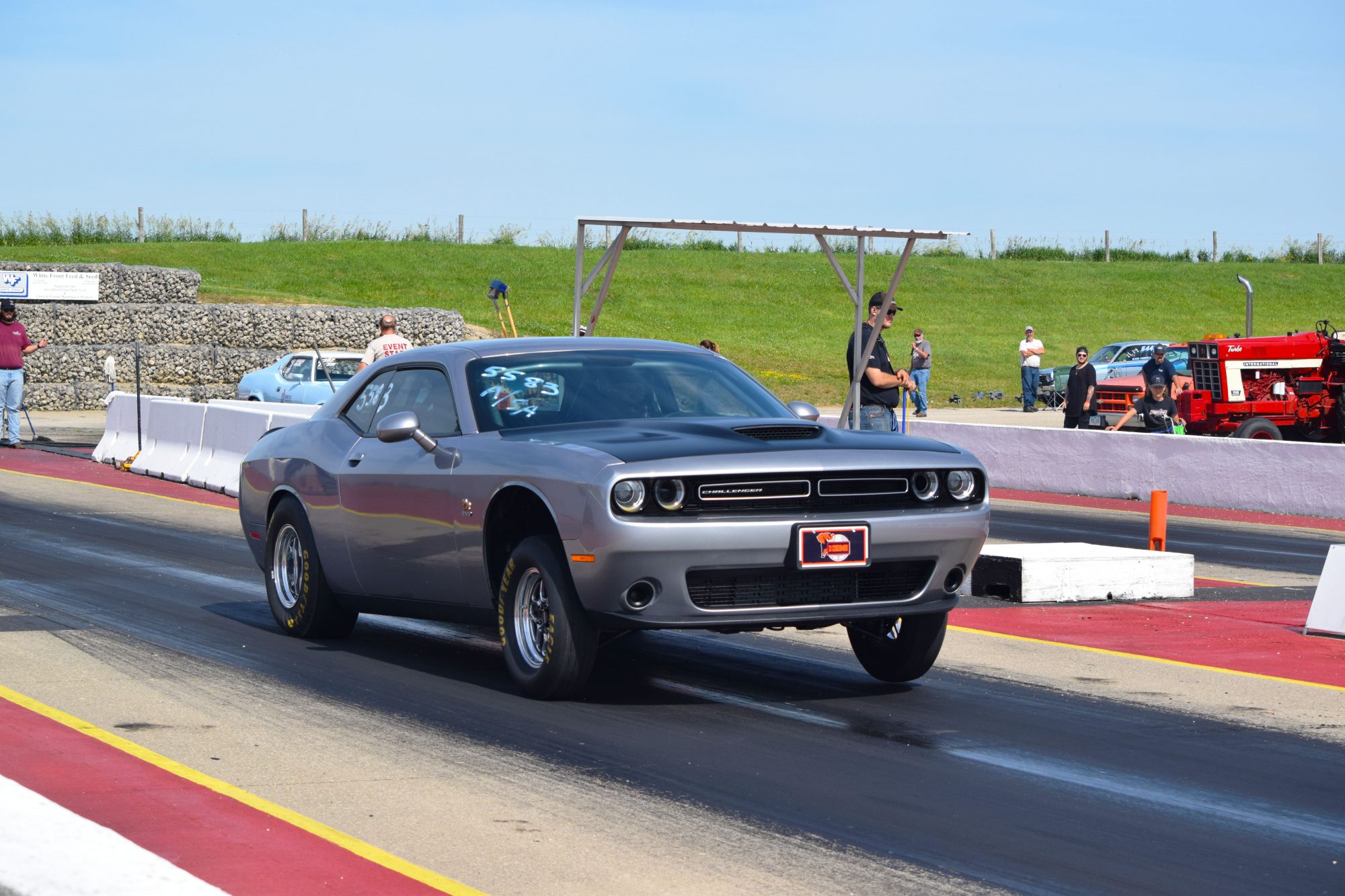 In 2020, Zrust, in his Dodge Scat Pack 1320, hit the straightway.
Zrust finally raced the completed Scat Pack 1320 at the divisional race in Topeka. He qualified 11th out of 93 cars and was awarded Best Engineered Vehicle.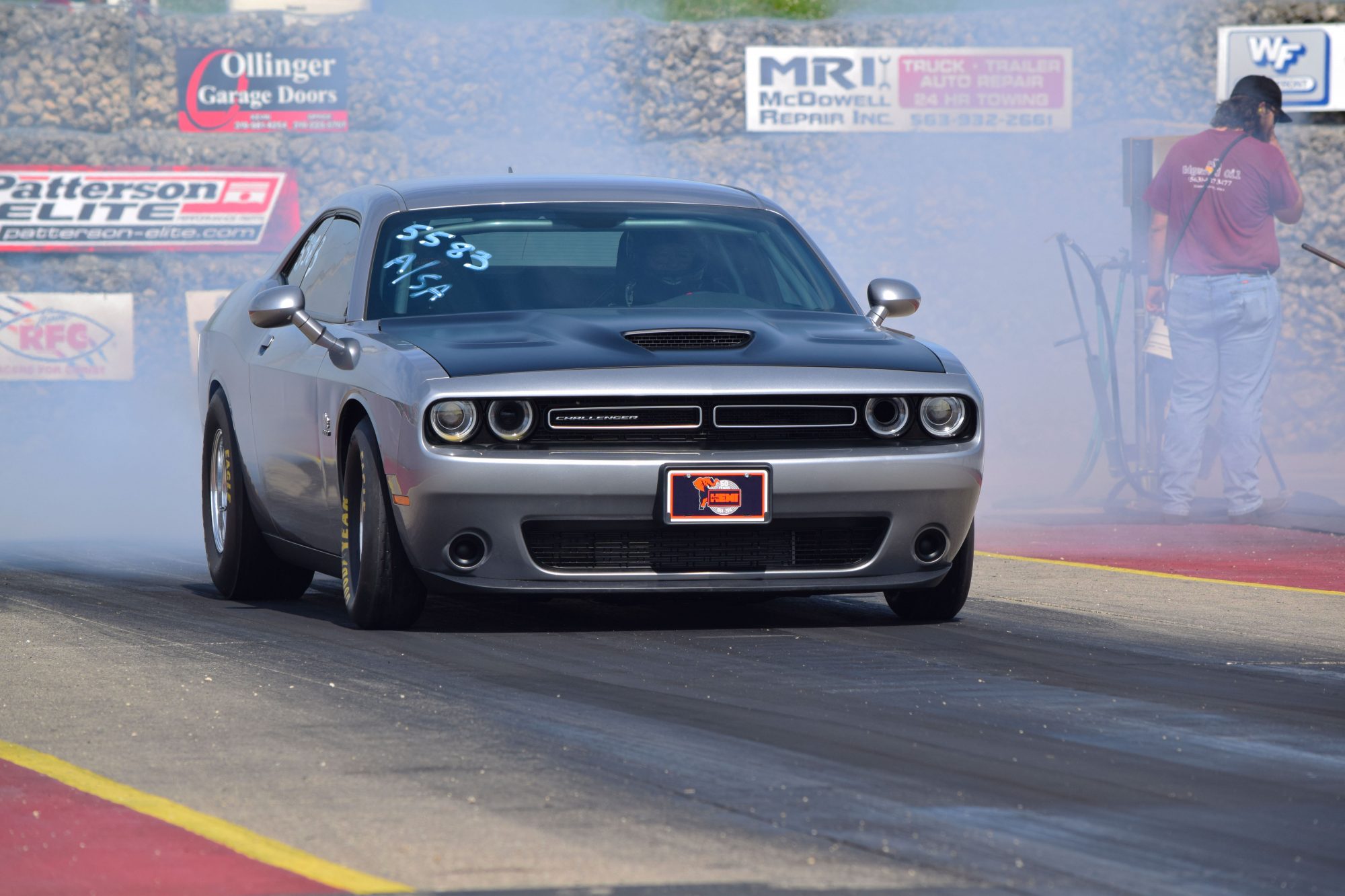 "We've only had the car out three weekends before races started getting canceled. But really, we've only scratched the surface with this car. As we learn the adjustability and settings to get the most out of it, I think we have a 9-sec potential in cooler weather," said Zrust.
This is definitely a car to watch. And DodgeGarage is doing just that. Stay tuned for updates, more results and a part two, where we'll give you the inside track on Zrust's other racer, a 1968 Barracuda SS/AH.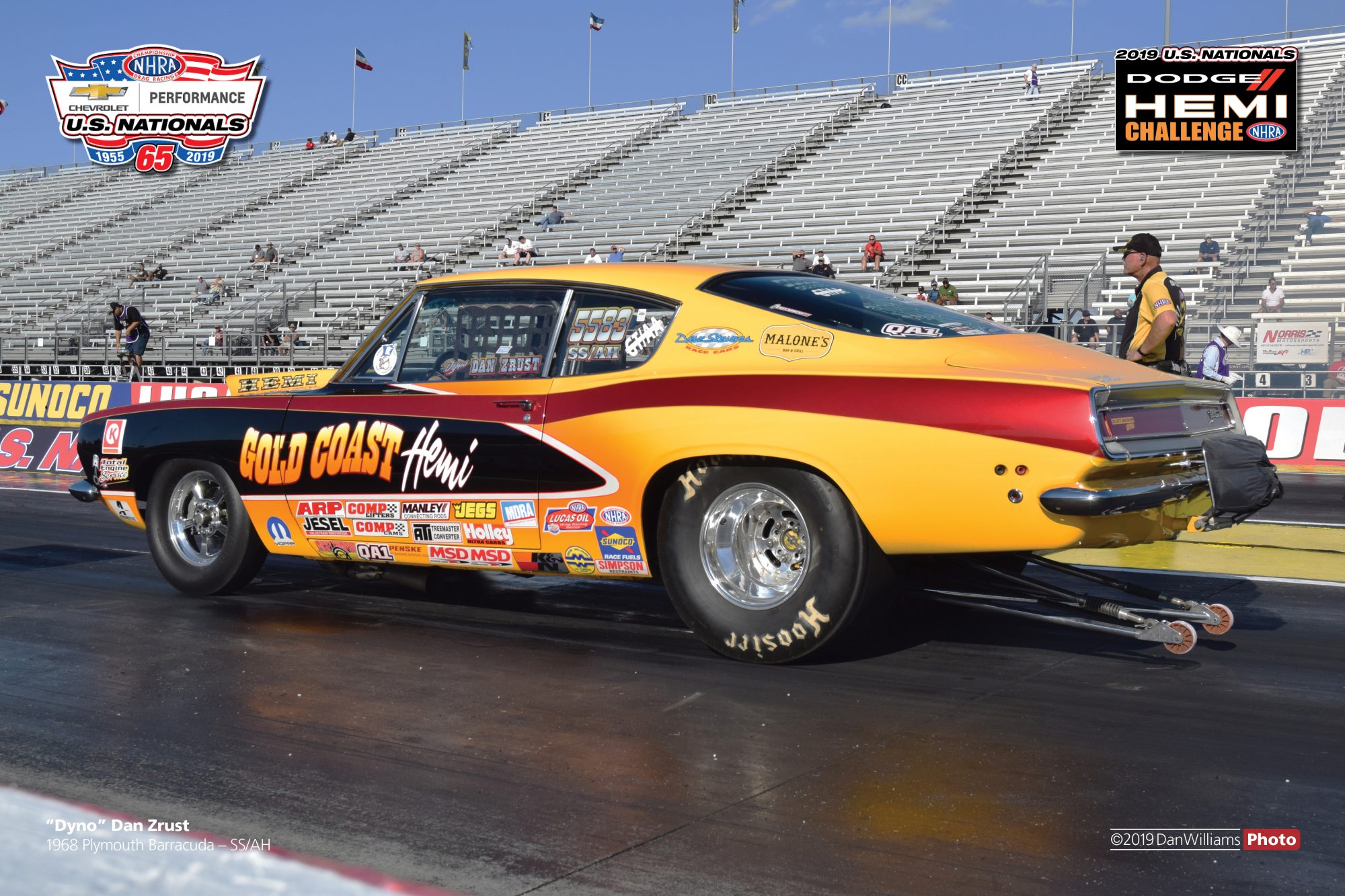 Comments
Comments
Previous