The Family Business
2 years ago Owners + Clubs
You know the universe gave you the perfect family if your name is Lyndsy Payne. She shares a love of Dodge classics and racing with her father and credits him for teaching her all she knows about cars and racing. Lyndsy is from Appleton, New York. Ever heard of it? No? Me neither! But you could throw a rock from there to Canada or walk to Niagara Falls, and it's not too far of a drive from the Brampton Assembly Plant where all of our glorious Dodge Challengers and Chargers are built. I thought it would be cool to find out what the population of Appleton is. Wikipedia has the following data on Appleton, nothing more, and nothing less: "Appleton is also home to many acres of scenic farmland. In addition, Appleton has its own post office and a number of thriving businesses." Well, OK then.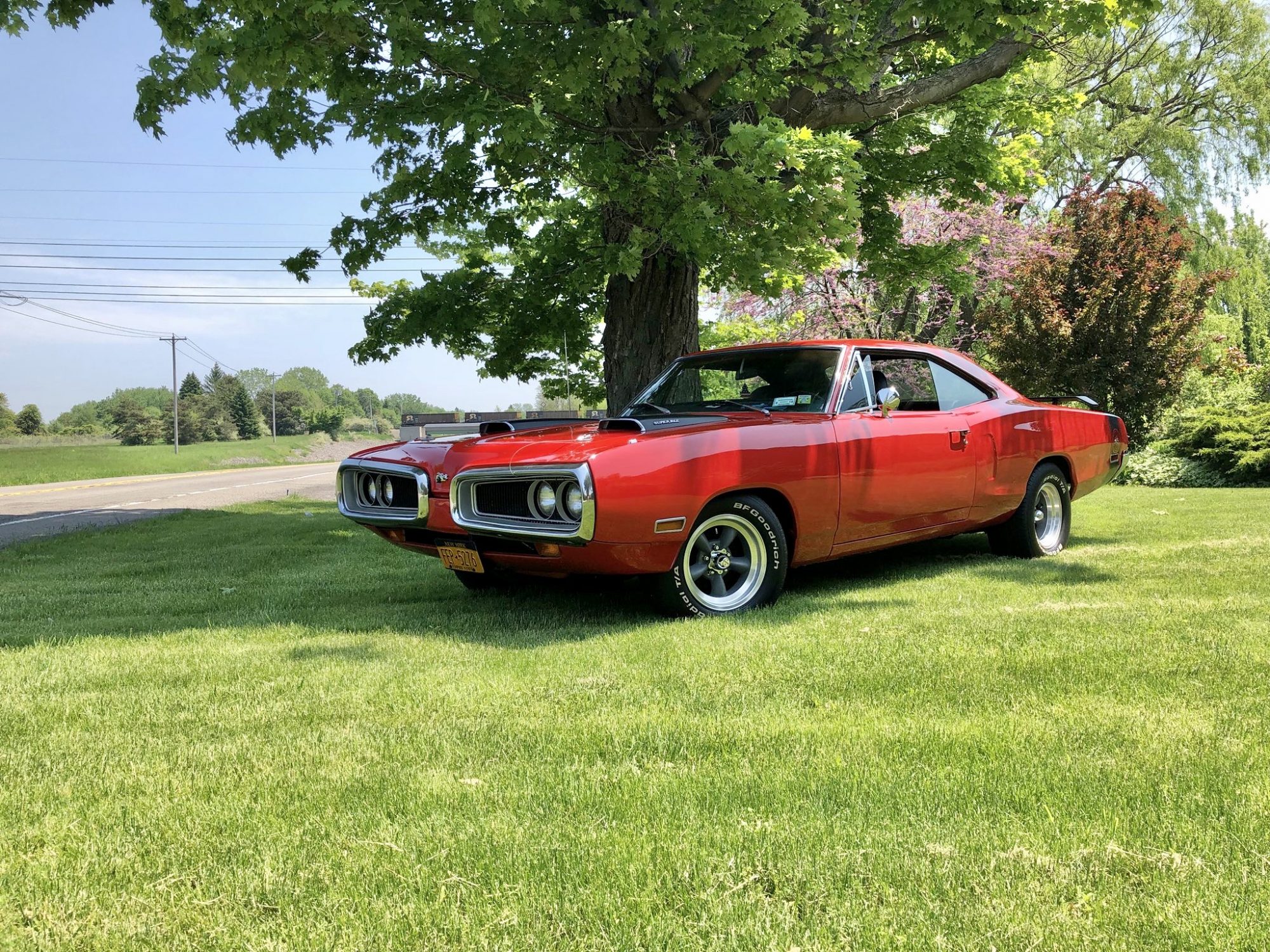 Back to Lyndsy! I have been following her on Instagram for a few years now and love what she does. Recently, I had the chance to catch up with her to get some backstory on all the cool photos she posts. It's not too often you find a young lady racing a car almost twice her age, so I had to find out more. At 30 years old, Lyndsy has a love for the classics and carburetors. I asked her to fill me in on how she ended up building and racing cars that are 50 years old.
Just missing the '80s by a year, Lyndsy was born in 1990. Growing up, her dad was always into hot rods and racing. Like any father does, he wanted his kids to take after good 'ol pops and learn the world of wrenches and racing. That isn't always easy when all of your children are girls.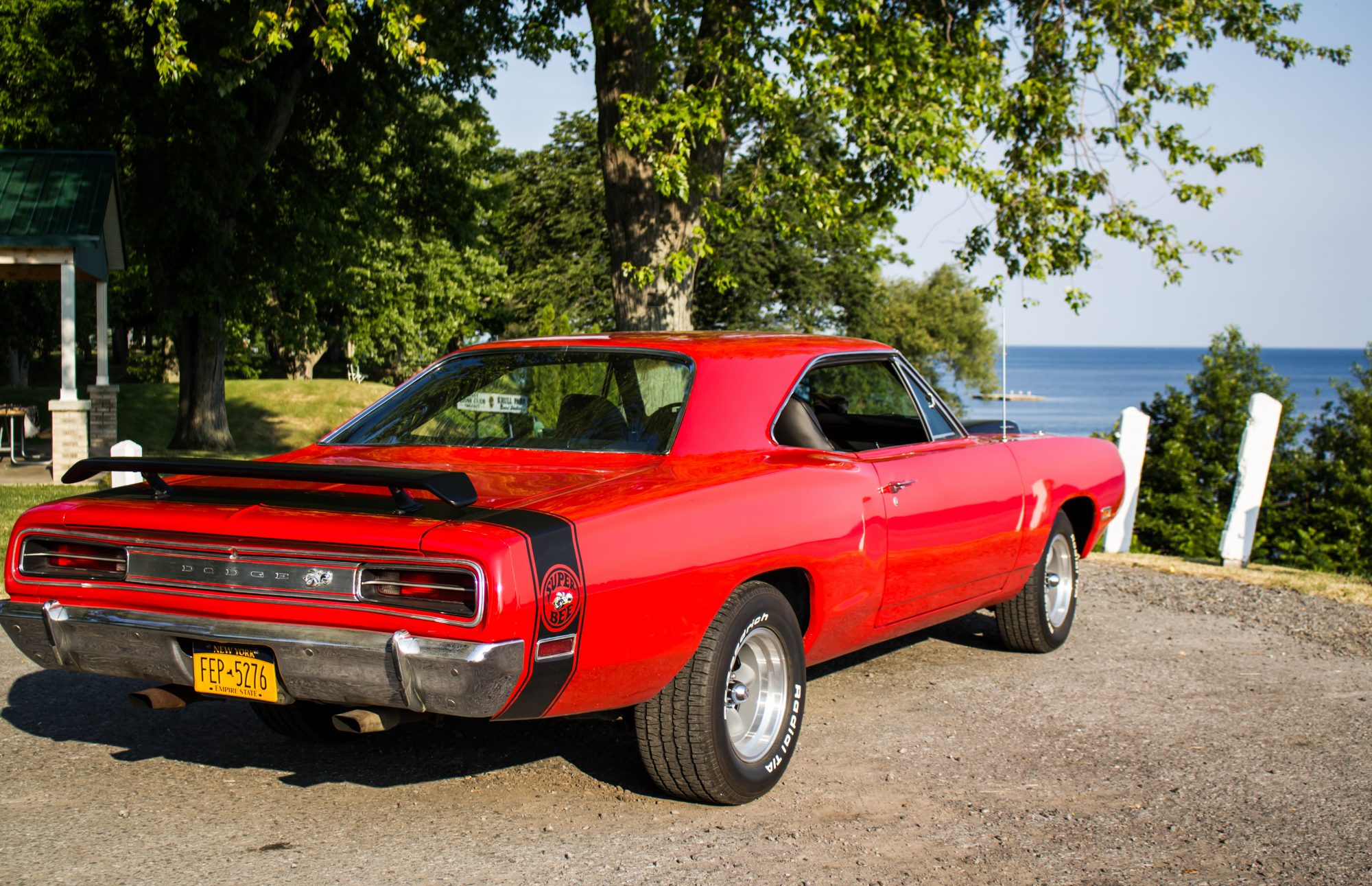 When Lyndsy was just 9 years old, her father brought home a 1970 Superbee. It took a little convincing, but Lyndsy jumped into the project quickly with her father. The two worked together on the car for about four years before the car was back on the road. The duo worked hand in hand on every part of the car, everything from tearing down the motor to replacing body panels. Eventually, Lyndsy's father took a back seat "supervisor role" and let her take over all the wrench duties.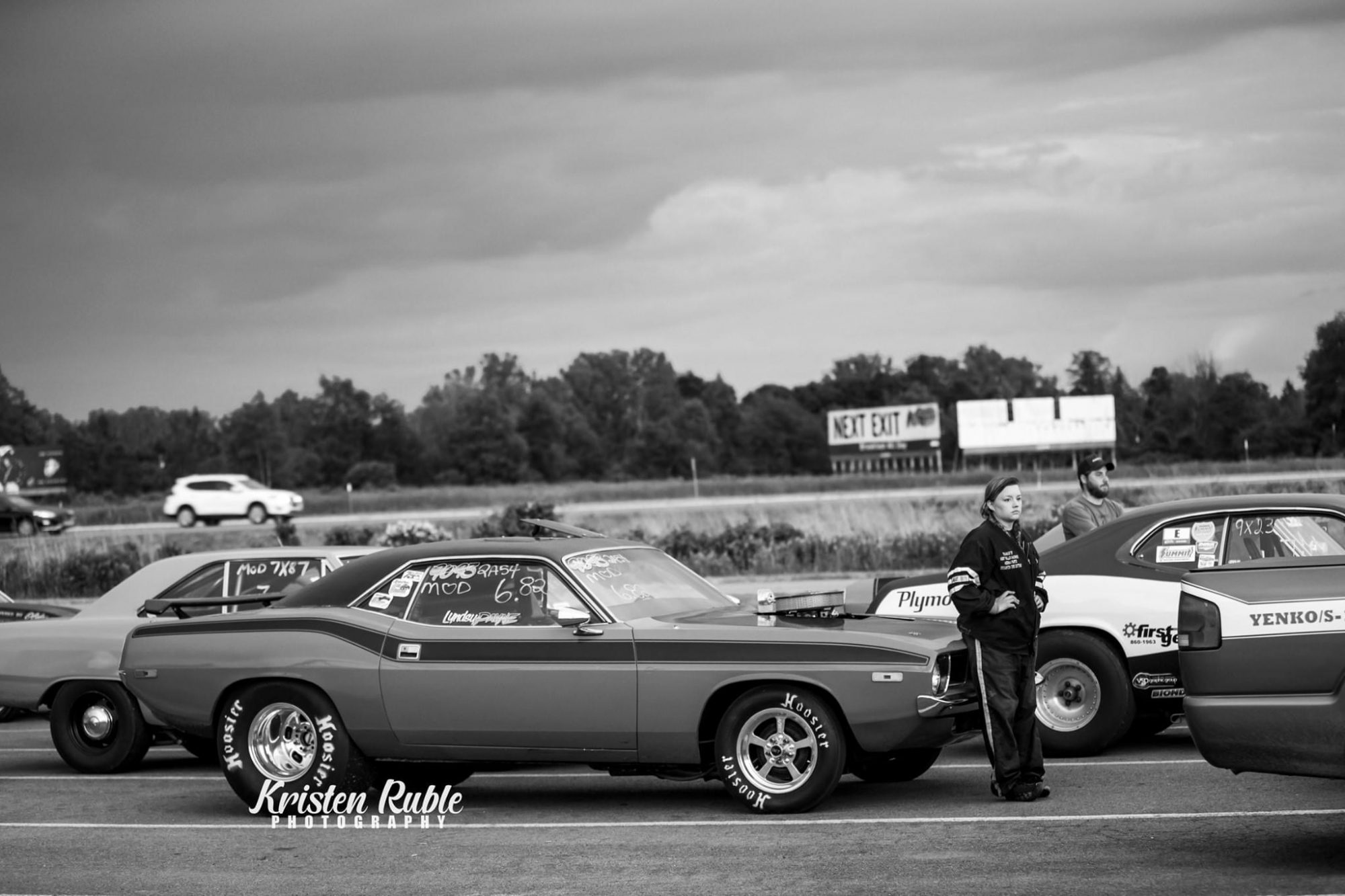 Lyndsy recalls that one of her father's biggest fears was that after all the work and time put into the hobby that once high school came along, she would lose interest and become more focused on your "typical" high school girl things: friends, sports and… gasp… boys. Despite being picked on by some folks at school for being somewhat different than the herd, Lyndsy kept with it, spending most days after school working on cars with her father. She elected to not even drive that bad boy to school to avoid getting picked on. High school is such a weird time mentally. It's amazing we live past high school in today's society.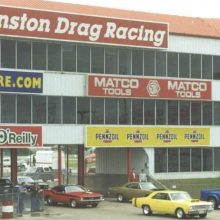 Fast forward a few years to 2012. Lyndsy scored herself a 2012 Dodge Challenger. Shortly after picking up her 2012, Lyndsy and her father found a real diamond buried on Craigslist. A 1972 'Cuda, and not some 'roller' rust bucket! The 'Cuda started its life in Louisiana, sporting a Lemon Twist paint job with a white top. It then made its way to Texas for a few years, and then on to New York, where it eventually popped up on Craigslist just a few hours from Lyndsy. In 1992, it was titled with just 29,000 original miles. And even to this day, it only has 31K original miles on the body. Sometime during its lifespan, someone outfitted the car to be set up as a strip-only car in terms of parts and function. However, it is registered and street legal and isn't exactly set up for comfort.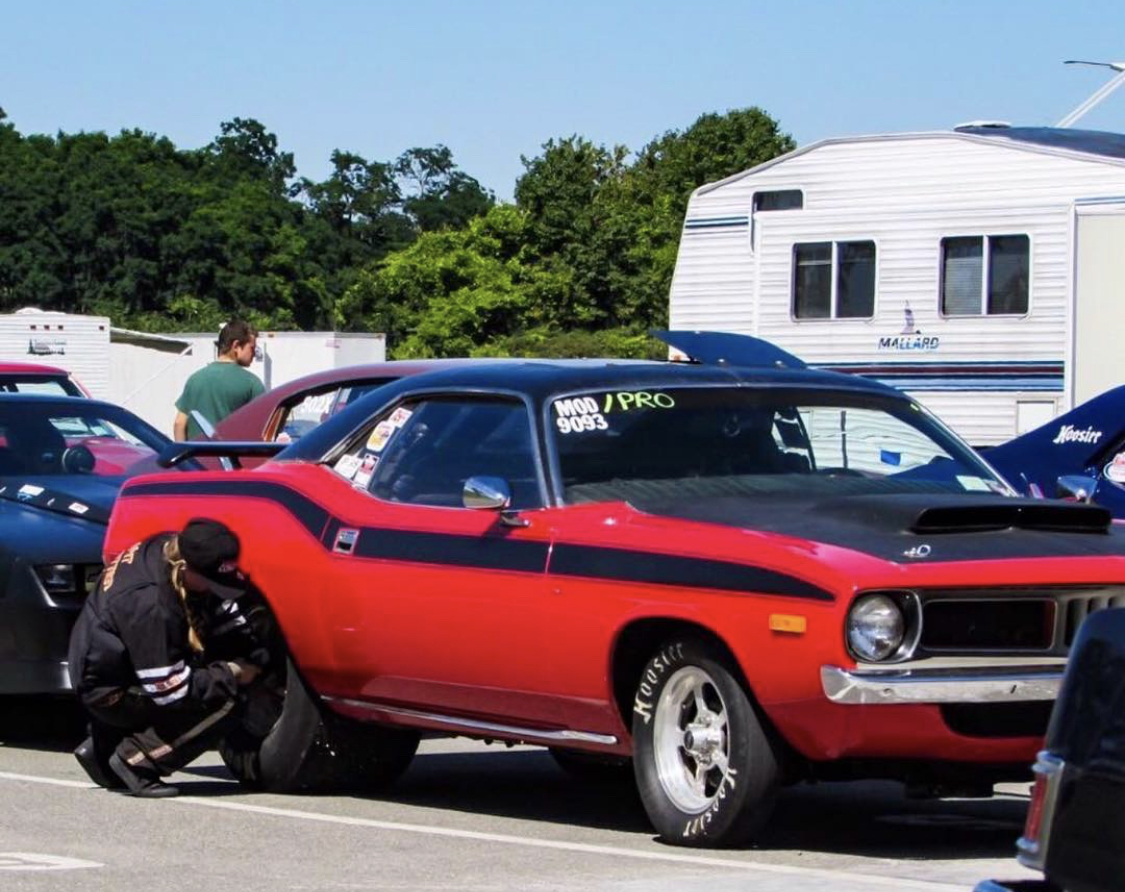 Fitted with some huge 15" wide rollers in the back, the car has seen very little street time the past 30 years. It was repainted red and switched to a black top sometime prior to landing at the Payne house. It originally came off the assembly line as a 340CID 4-speed car, but it sits a bit different now that Lyndsy's got her hands on it.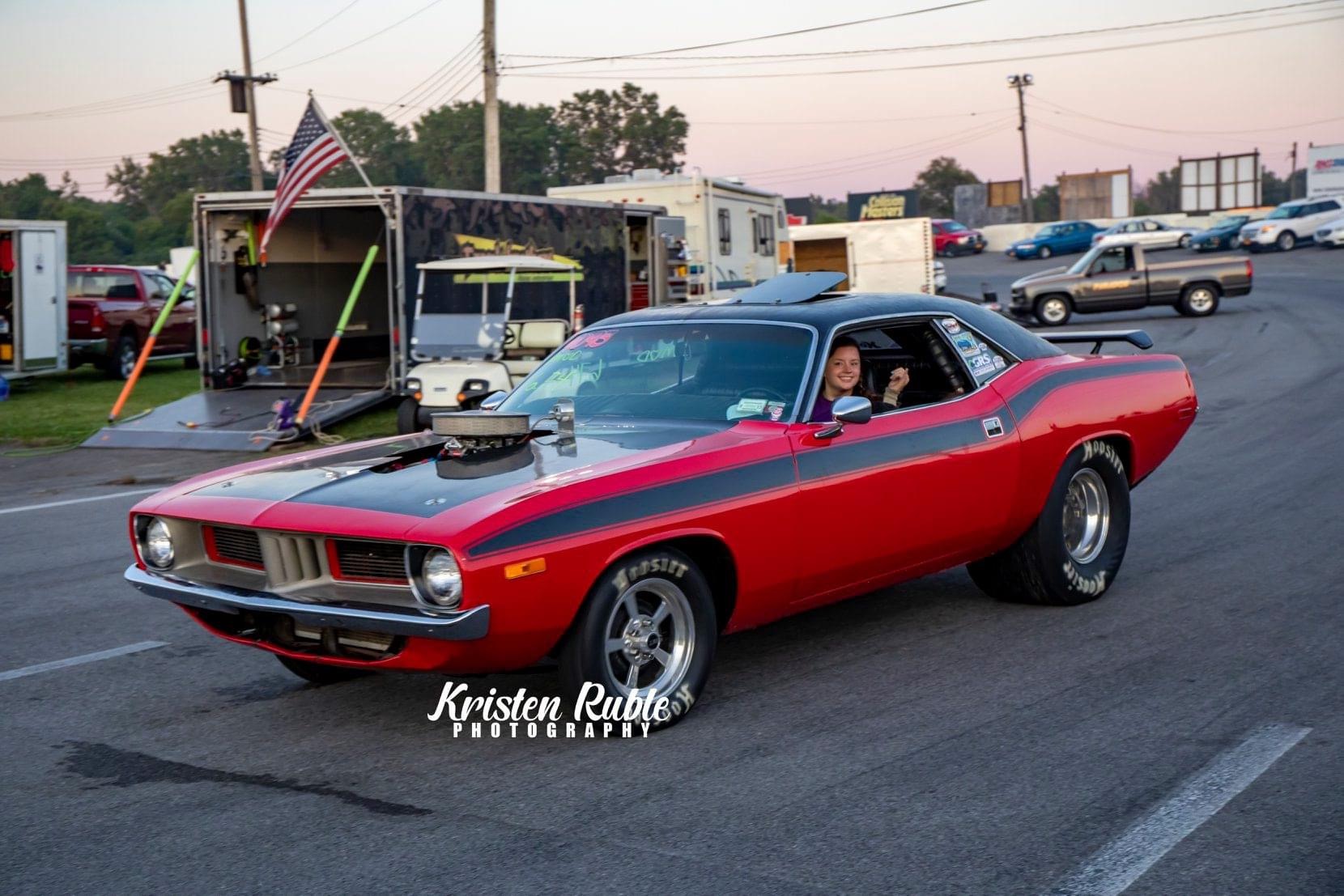 The Superbee was more of a street cruiser, built to take to shows and cruise around town on the weekends. It's putting out roughly 400hp, which is just enough to make the old girl get out of its own way. Prior to picking up the 'Cuda, the father/daughter duo didn't have a drag car, so track days were limited to the occasional outing in the Superbee and going to watch friends and family race. The 'Cuda was the perfect piece to the puzzle for the Payne gang. It was a ready-to-race machine in need of a pilot.
Lyndsy immediately started hitting the tracks every Friday and Saturday night, with pops in tow (not the other way around). She learned the ropes and the car quickly, and started beating up on all the boys around the area. Lyndsy was at the track so much that her father had to go out and pick up his own car to race! Pops picked up an AMX to tote to the drag. Time to bring the Payne (see what I did there?).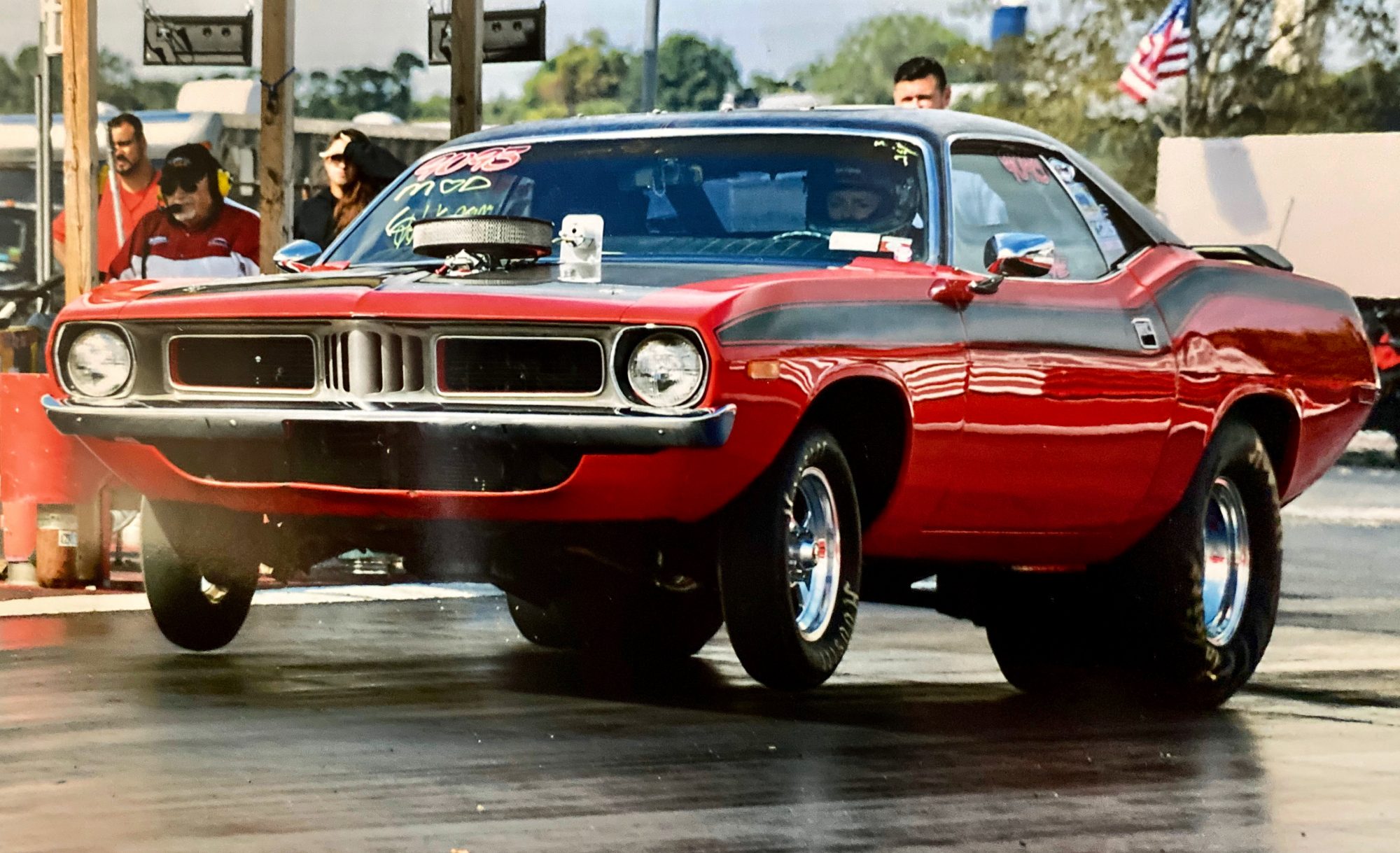 The 'Cuda underwent a few different changes over the years to where it sits today. The car features a 440 stroked to a 512CID with a 727 transmission and a Ford 9" rear end. It cranks out about 700hp and is geared for 1/8th mile racing. By design, it consistently runs mid 6s in the 1/8th mile. Lyndsy points out that the car could easily run faster, but doing so would require a cage and other safety equipment and they don't want to hack up a car in such good shape just to go a little faster.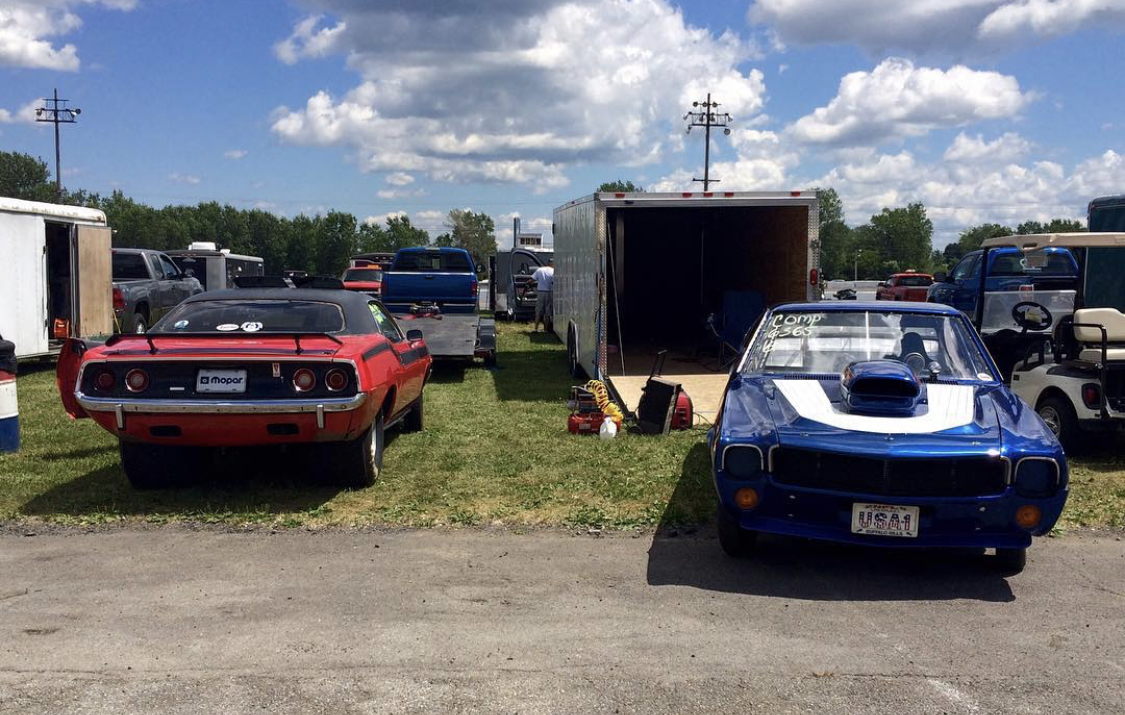 Like the Superbee, all the work on the 'Cuda was done at home by the father-daughter duo. Lyndsy claims that the competition is steep in that area and races almost every Friday and Saturday the entire season at tracks like NYIRP/Lancaster Dragway and Empire Dragway. Payne mostly competes in bracket racing with one goal: not losing. "I hate losing, it's a major pet peeve," Lyndsy said, laughing as she tells me. "The talent in the area is crazy, and if your light (reaction time) has a number other than zero as the second digit, you've already lost."
Lyndsy recently picked up a 1973 Challenger with Arizona plates on it, but she has yet to track down its full history like she did with the 'Cuda. Her goal is to put a HEMI® engine in it and keep it a mild street/strip car. She ditched her 2012 Challenger in lieu of the classic. I'm thinking that this gal is going to have to start pouring a slab for a 10-car classic Mopar® garage!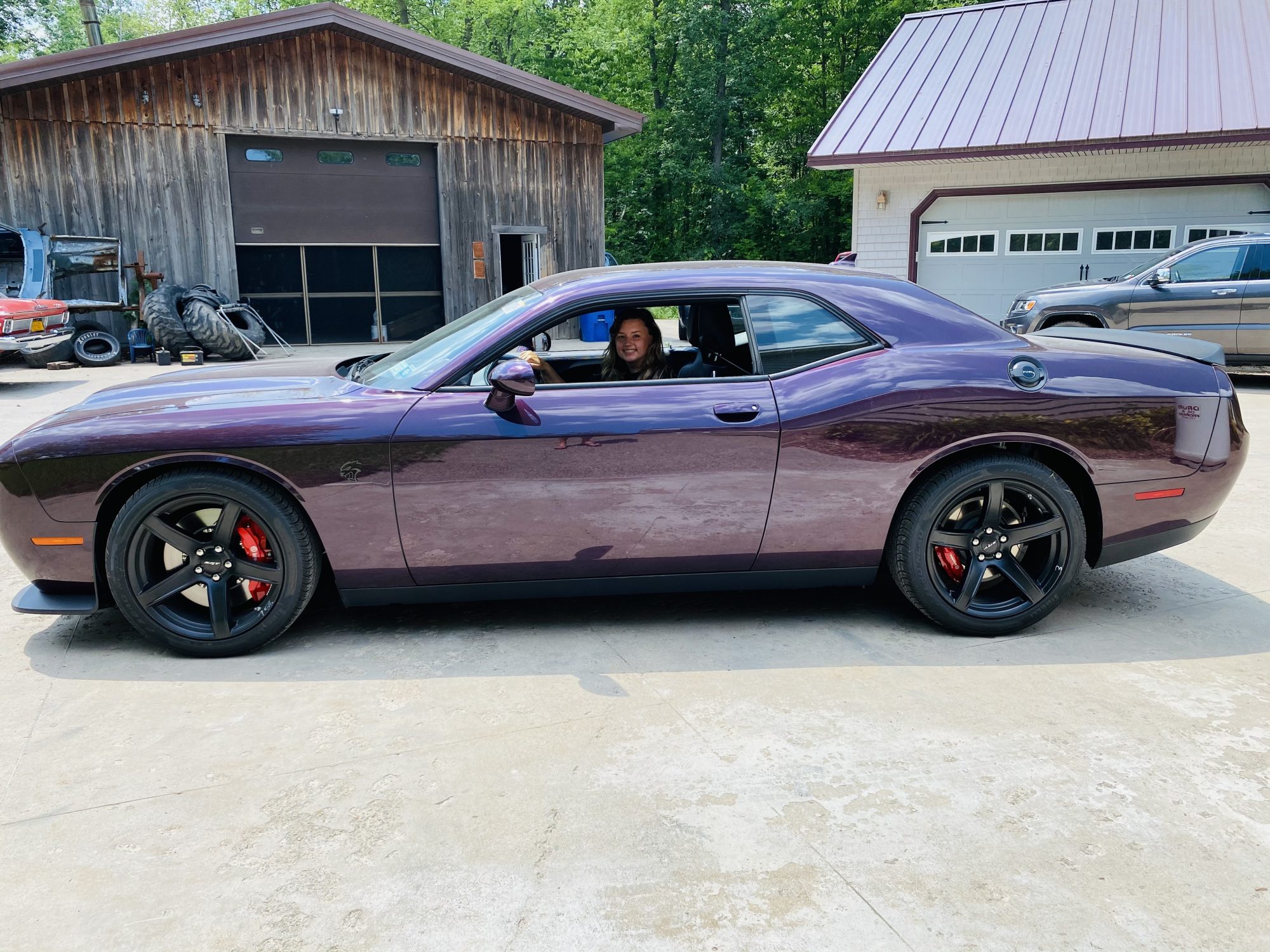 No, Lyndsy doesn't ONLY love the classics. This spring, she went and picked up a brand-new 2020 Dodge Challenger SRT® Hellcat Redeye in Hellraisin paint, to round out the lineup. Hellraisin is a new color for Dodge, and arguably one of the coolest (and rarest) colors to date. Lyndsy has only taken the SRT Hellcat Redeye to the track once so far. I asked her what her plans are for THIS car.
"I plan to just leave it alone and drive it," she said. To which I replied, "No you don't!"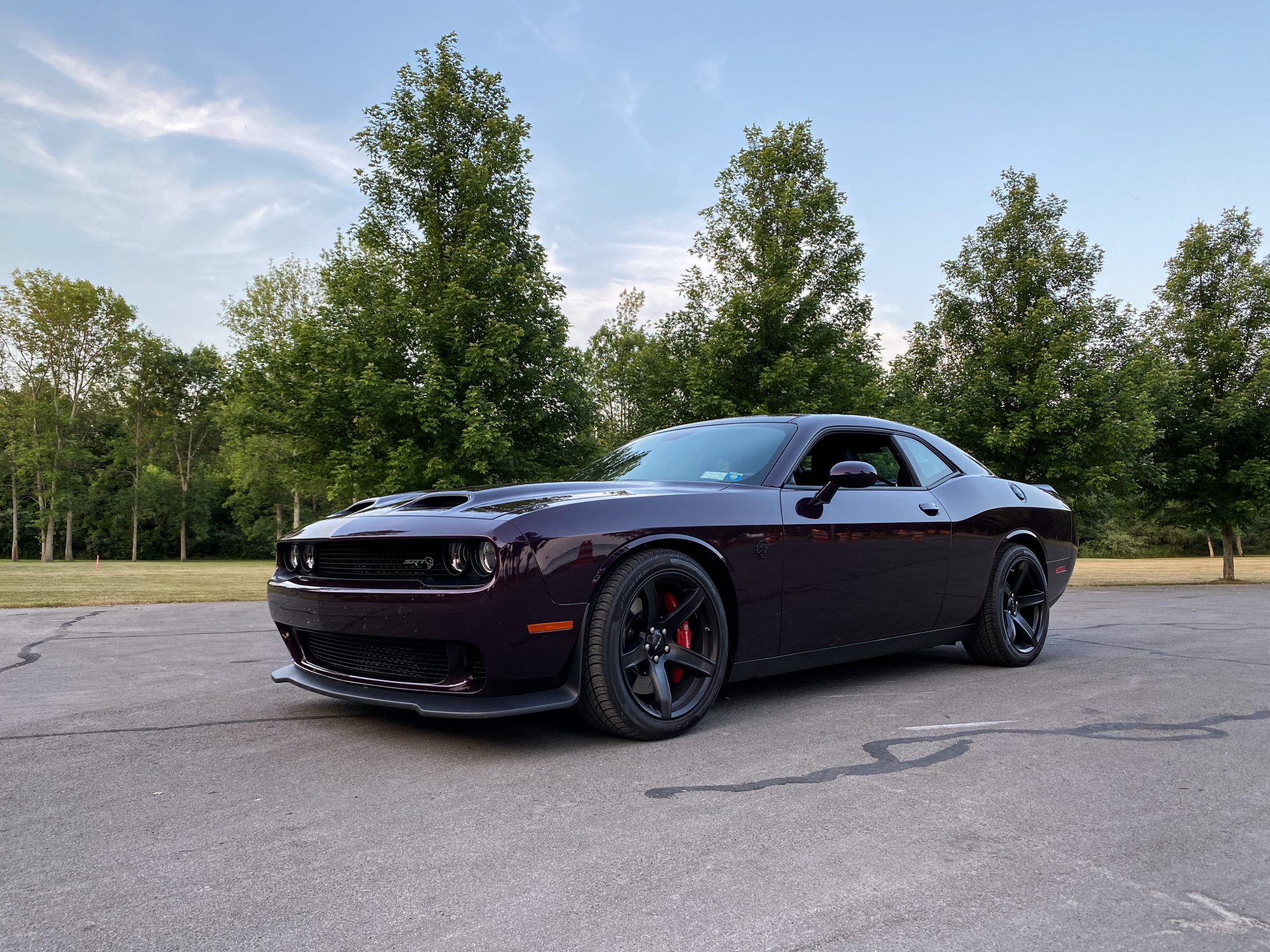 Lyndsy points out that she loves the lines on the classics, and really appreciates the newer Challengers staying so true to those lines. Driving the SRT Hellcat Redeye is a much nicer and carefree drive than the 'Cuda or Superbee.
To top that "small" collection off, Lyndsy has a few others from the Dodge family in the garage, including a 2000 Dodge Ram Cummins Dually, of course for towing, and a 2006 Jeep® Grand Cherokee for that awesome "lake effect" weather during the New York winter.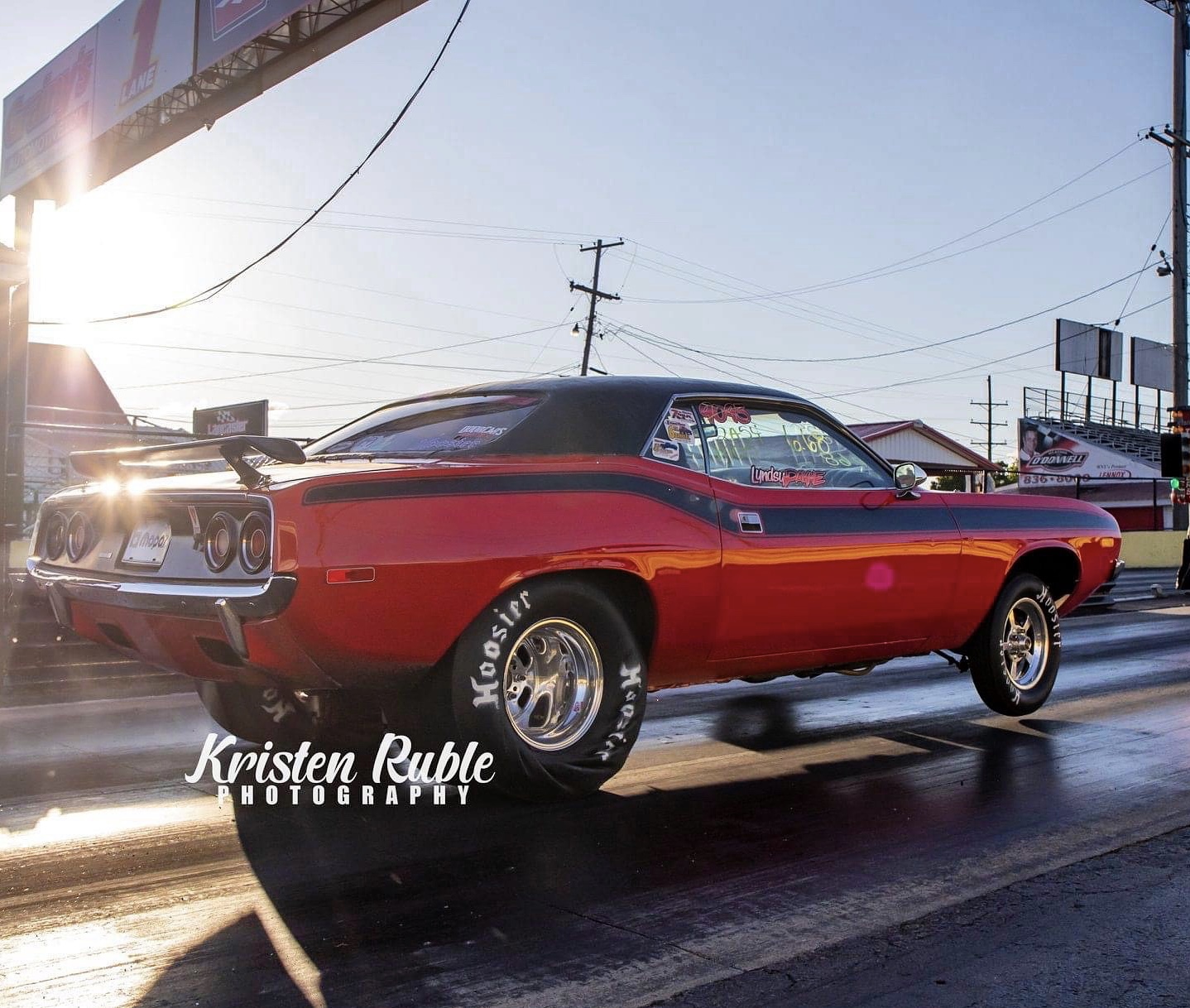 It's refreshing to see someone from the younger generation so into the classic cars from long before we were born. Being so hands on, and actually driving and racing them is totally cool in my book. Best of the original HEMIs, and best of the newest HEMIs.
You can follow Lyndsy's Racing adventures on Instagram @lynzpayne and check out her awesome fleet, as well as all the really cool hot rods she runs into at the track.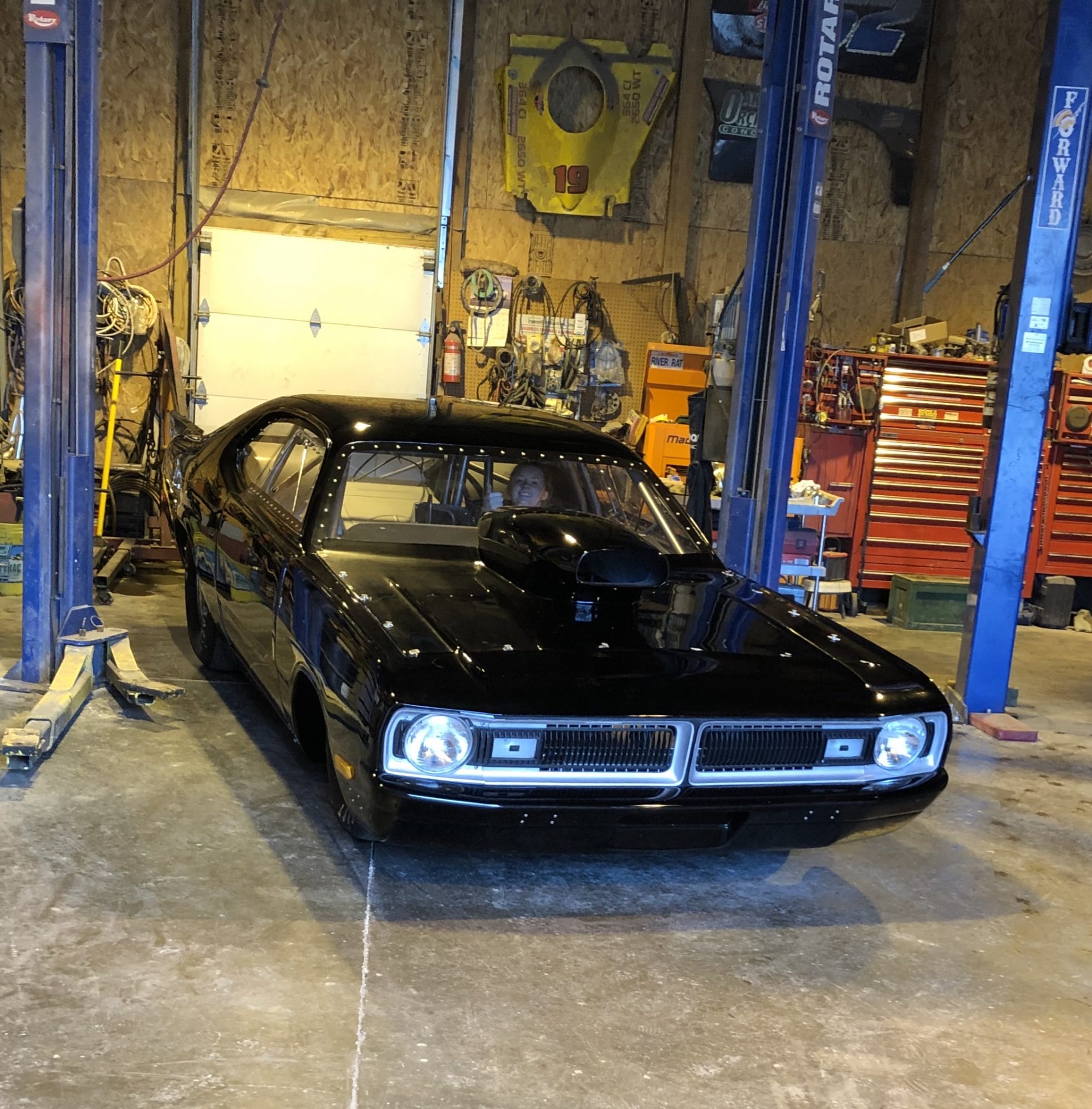 Keep doing what you do, Lyndsy!! PS: Be on the lookout for her dad's ProMod 4-second SRT Demon hitting the track soon!!
Comments
Comments