Dazed and Confused Daytona
3 years ago Owners + Clubs
The 1960s and 1970s were an interesting era in many respects. The '60s and '70s saw rapid social and cultural changes, as well as changes within Detroit's automotive manufacturers and the subsequent introduction of a plethora of muscle cars to satisfy the youth market. While many if not all of these high-horsepower machines were the primary mode of transportation for their buyers, these cars also were subjected to a lot of abuse. Muscle cars of the era were a cheap, disposable commodity sold and marketed to provide cheap thrills when stomping the gas, smoking the tires and shifting gears. If the constant hammering on the driveline didn't limit life expectancy, harsh Northeast and Midwest winters wreaked havoc on the sheet metal and frames. Many muscle cars eventually suffered the fate of a blown engine, rusty front fenders and rear quarter panels, and a host of other mechanical issues, sending them to an early grave. Despite the odds being stacked against these brutes, a few did survive the ravages of time and space, and here's one of them.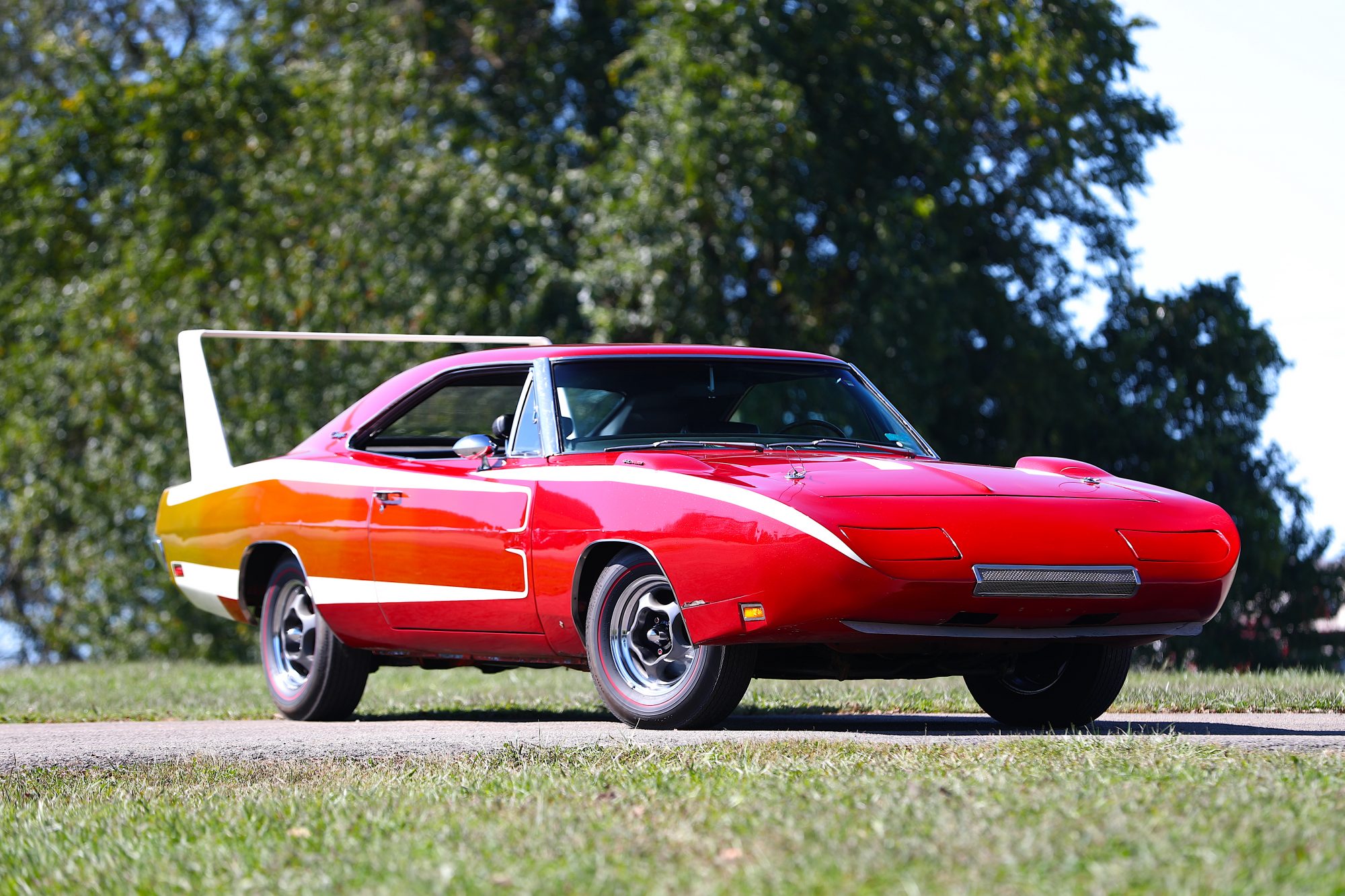 Brent Kultgen of Union Grove, Wisconsin, has always been passionate about all things Mopar®. Brent credits his father for putting him and his brother Jeff (also a Mopar fanatic) on the right path at a very young age. Once they began driving, it was "Mopar or No Car" for the boys. "My first car was an Aspen R/T. Wisconsin winters are pretty brutal on cars, but you could hear that car rusting from inside the house. My wife and I had our first date in my mom's Dodge Mirada, and we've been happily married for 29 years," said Brent. Since then, Brent and Jeff have amassed many rare examples of the Dodge and Plymouth offerings over the years, but their unique 1969 Dodge Charger Daytona, with its custom metallic paint job (applied in the early 1970s) and Motor Wheel "SPYDER" mag wheels, is a special vehicle indeed. While Dodge produced over 500 Charger Daytona street cars to make them "legal" for competition in NASCAR, the ones that survived have been lovingly restored due to scarceness and high value. The car's unique nosecone, hideaway headlights and towering rear spoiler have made it stand out for over 50 years. To see and touch a Charger Daytona that was customized back in the day with a paint job more suited to a bass fishing boat is very cool. The fact this car passed through various owners throughout the years and was never restored to its "as delivered" condition is amazing in itself.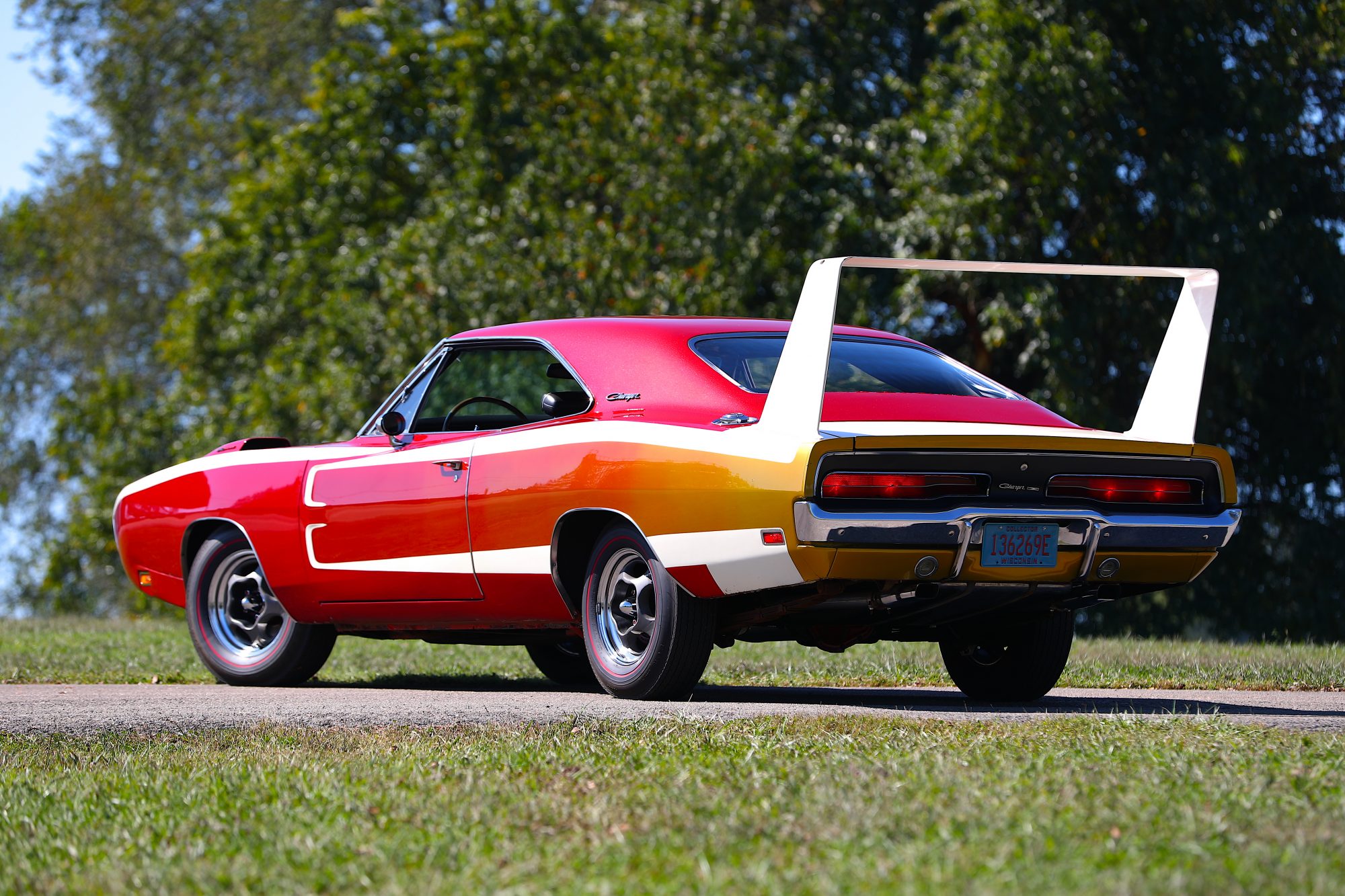 "My brother Jeff and I viewed this Charger Daytona at many cars shows such as the Muscle Car and Corvette Nationals (MCACN), Moparfest and even at the Mecum Indy auction in 2019. We called it the "Disco Daytona" because of its custom 1970s paint job. The car didn't sell at the auction but it was so cool looking. Jeff and I could never get over how rock solid the body was on the car, but little did we know that we were actually going to own it at some point in time," remarked Brent. "When we started to aggressively shop for a 1969 Charger Daytona to finish off our little collection, we looked at a few different Daytonas, but they ended up being more than we were willing to pay or not being what we were expecting. Sometimes, the cars we looked at ended up being too big of a project to take on. That's when I remembered the "Disco Daytona" not selling at Mecum. I did a few Google searches, made a couple calls and tracked the car to Stefano Bimbi at Nickey Performance. Bob Ashton, who runs the MCACN show, is friends with Stefano and he got us connected. Stefano, along with me and my brother Jeff and my daughters Abby and Amber, all talked it over and made a deal," said Brent.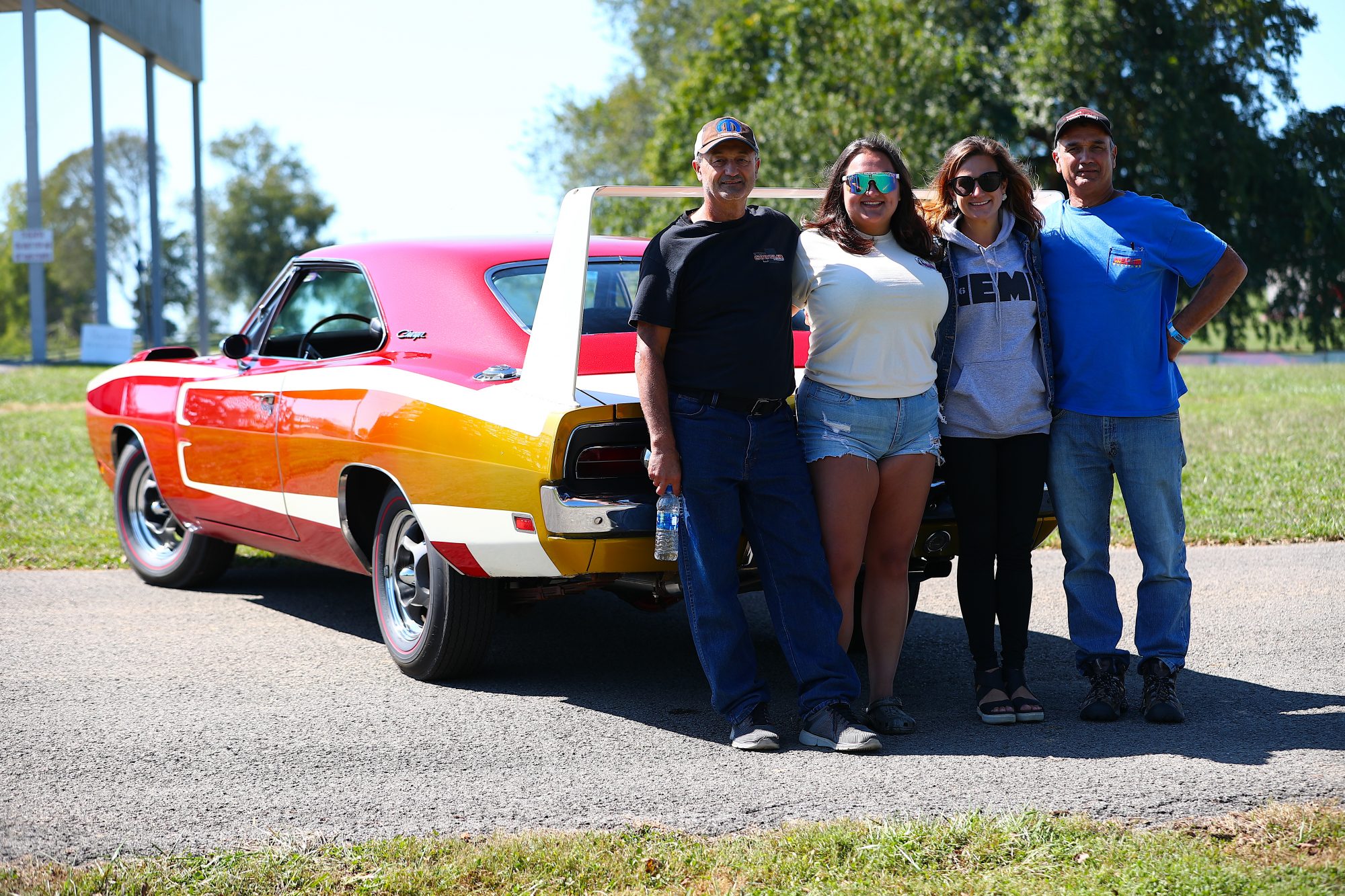 Luckily, Brent will not be returning the Charger Daytona to its "as delivered" original appearance anytime soon, as this car is truly a time-capsule that can't be replicated today. "We had serious intentions to restore "Disco Daytona" back to its original V2 HEMI® Orange paint, black stripe and 14-inch Road Wheels, but the backlash from friends and enthusiasts has been loud and fierce. So we're just enjoying it now like they did back then," laughed Brent. Rightfully so, as each car has a special story, and since this unique Charger Daytona survived three prior owners, Brent will leave it as-is. With its 375-horsepower 440 Magnum engine, 727 TorqueFlite® automatic transmission and 4.10 Dana rear axle, this Charger Daytona can still provide Brent and his family many thrills and smiles from enthusiasts whenever it makes an appearance. It also will be guaranteed to be the only one of its kind at any car show.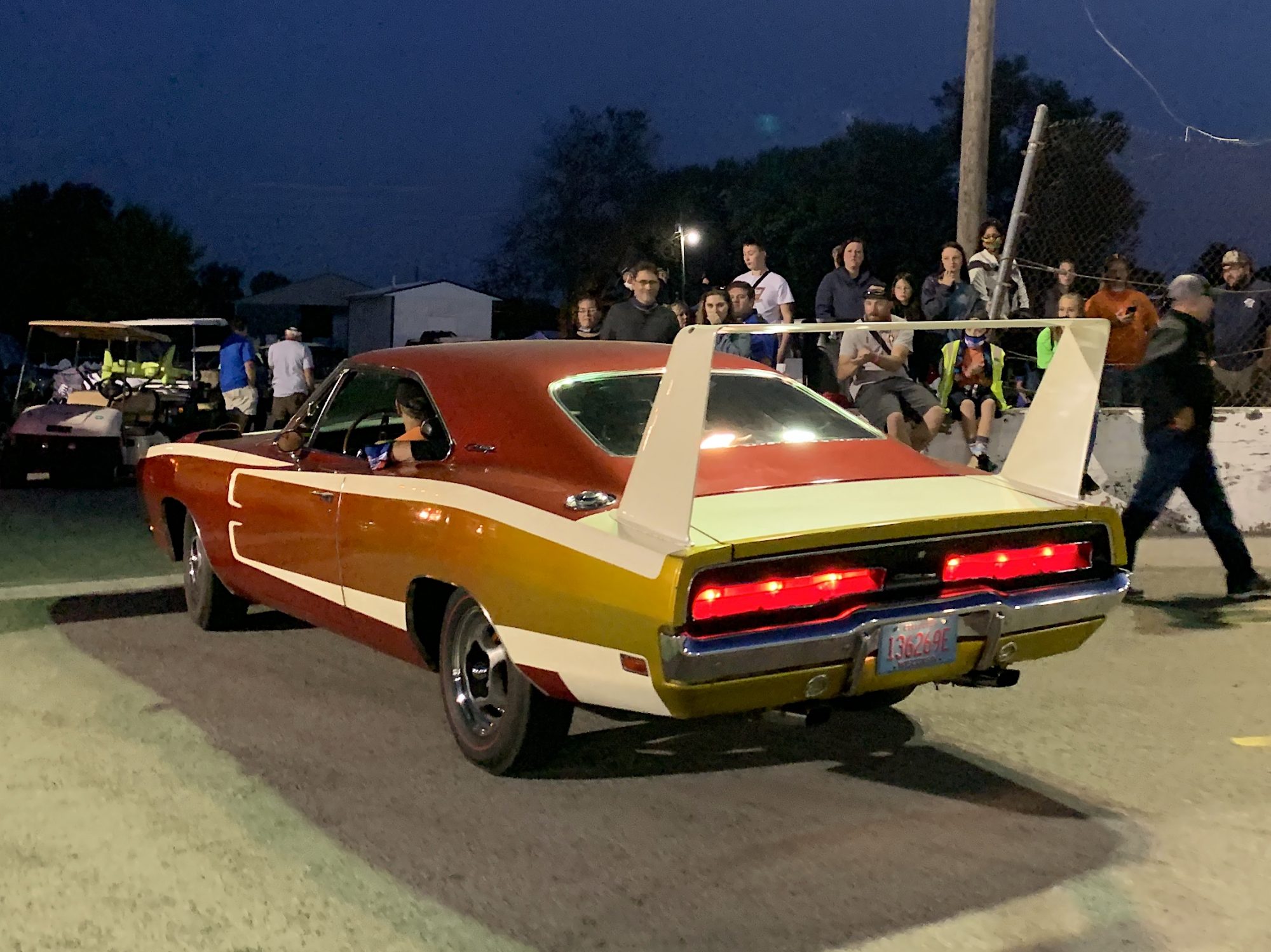 Brent and his brother Jeff are not done collecting vintage Mopar muscle cars – not by a long shot. "We would like to add one more 1969 Charger Daytona to the collection, preferably with a high-impact paint color and four-speed transmission. My daughter Abby wants a big-block Dodge or Plymouth B-Body or even a rust free, second-generation Dodge RAM with a 24-Valve Cummins engine," said Brent.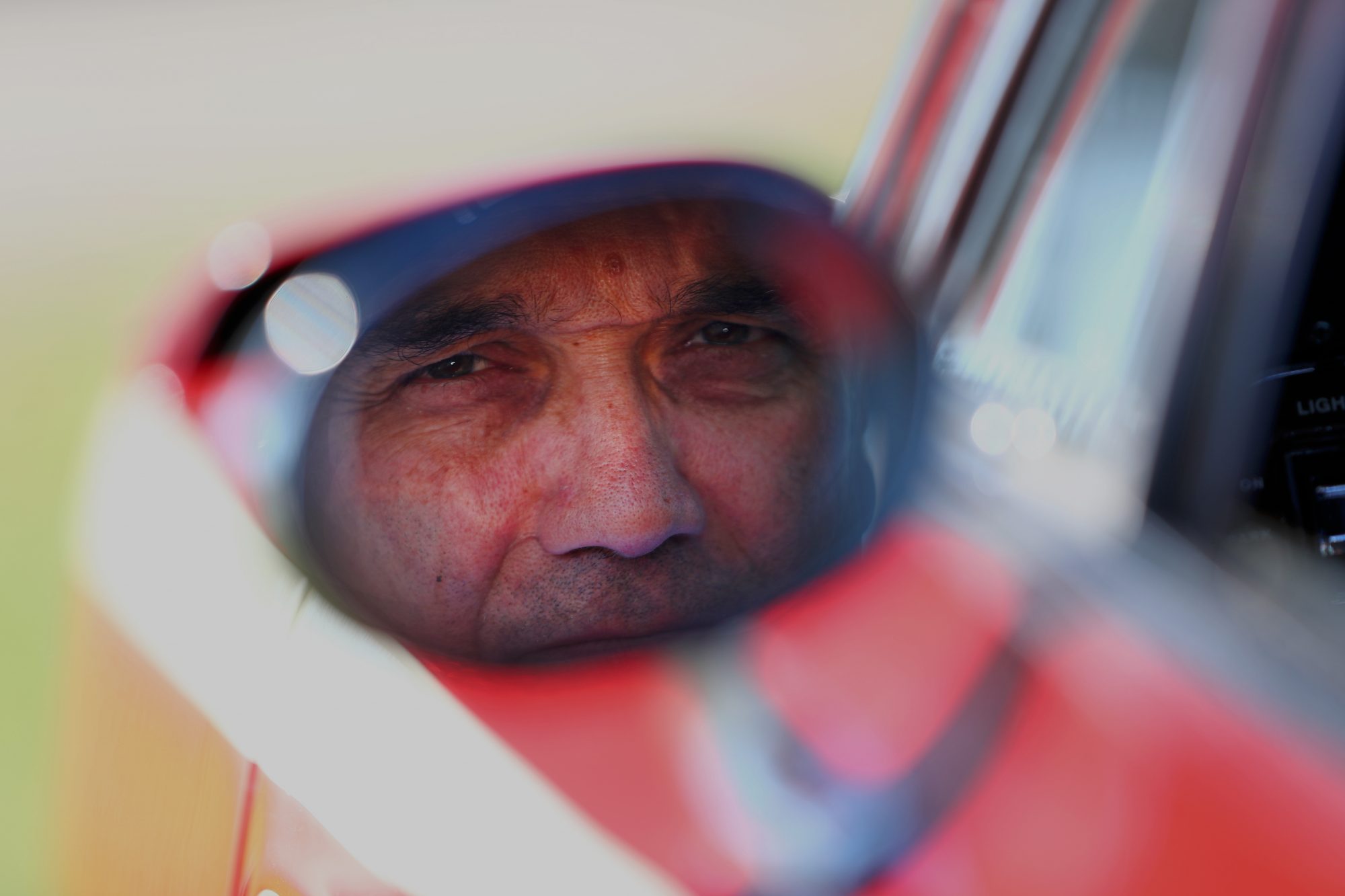 Whatever they purchase, Brent and Jeff already have a nice stash of cool Mopar vehicles that the family can all drive. But it's their "Disco Daytona" that will transport them back to the early '70s when Heavy Metal blasted from the eight-track tape player while you cruised into the high school parking lot.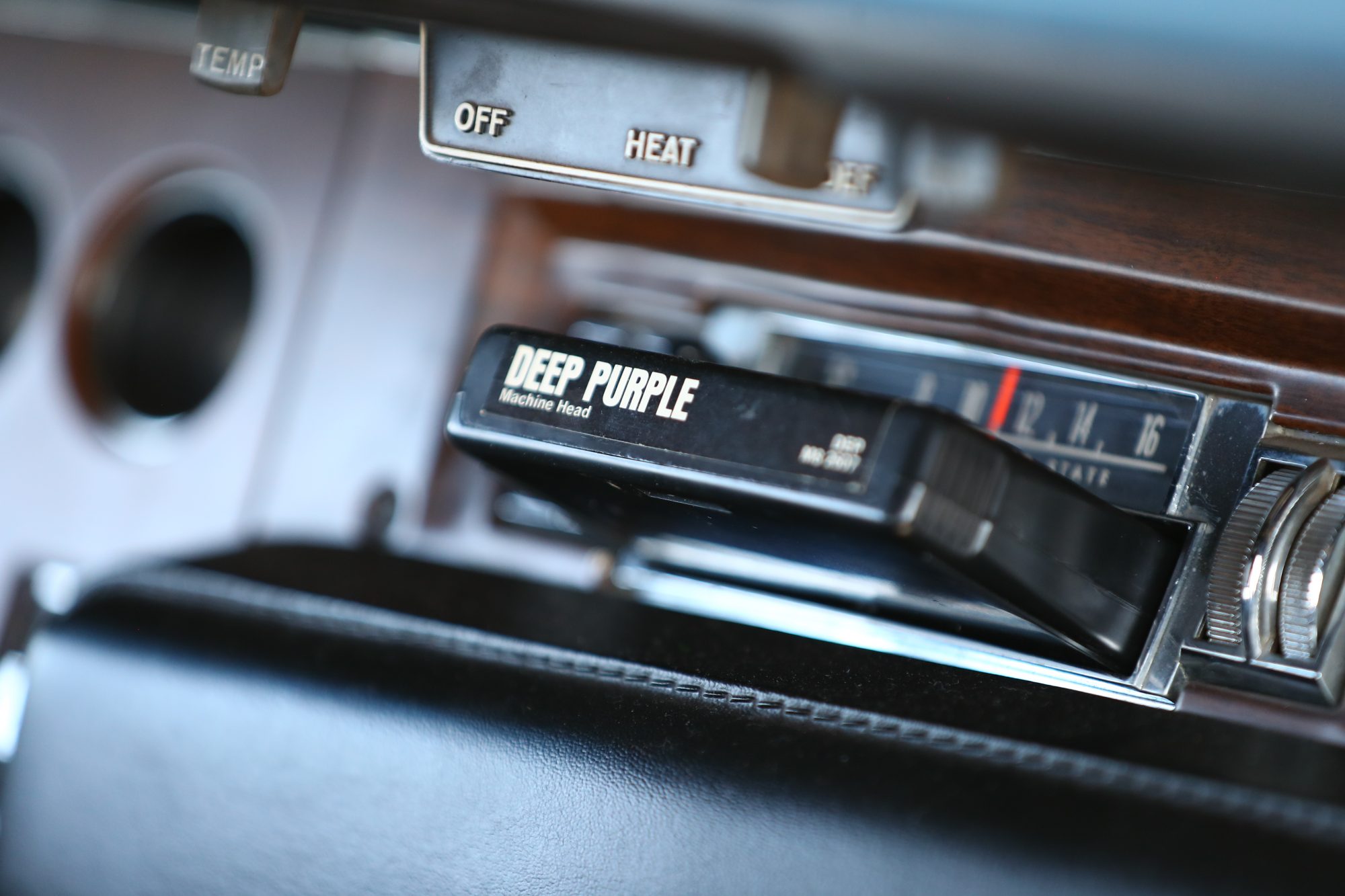 Check out Brent and Jeff's awesome Charger Daytona and the other Mopar vehicles in their collection!
Comments
Comments