From Shell to Pure HEMI® Gold
2 years ago Owners + Clubs
1968 HEMI® Super Stock Barracuda
It was 2003 when Minnesotan Dan Zrust started looking for a vintage Dodge Dart or Plymouth Barracuda. But as any Midwesterner knows, local finds are rich with the r-word: Rust. And Dan didn't want that.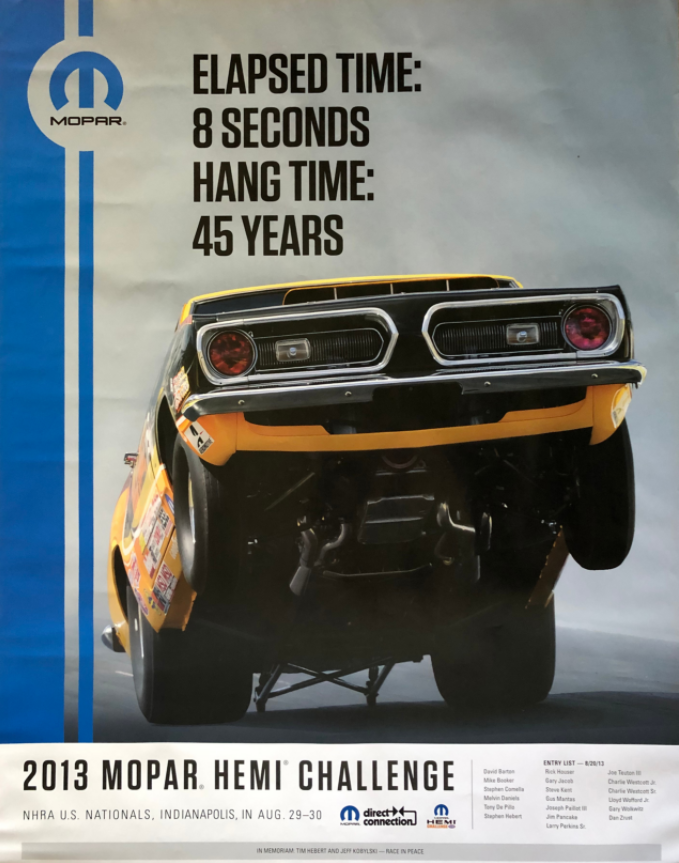 His no-rust search led him to California, where he found a 1968 Slant 6 Plymouth Barracuda in perfect shape. "It had no rust, no dents and no dings. I swear it was like it was built a week ago," Zrust recalled.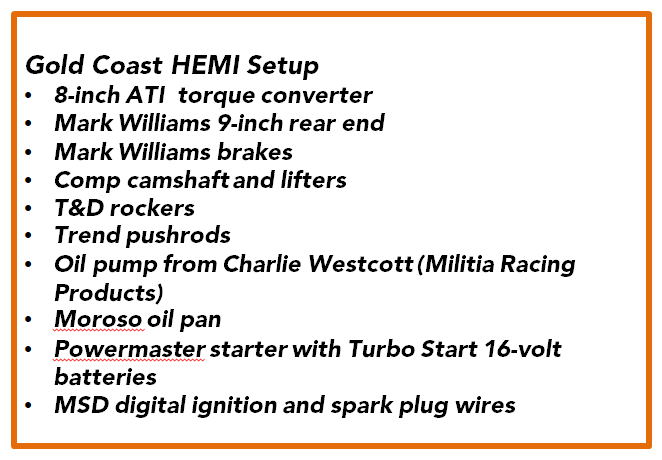 "I had it shipped in the summer of 2004 and my son and I took it down to a Shell. From there, we sent it to Dave Stevens Race Cars in Nashwauk, Minnesota. He did all of the chassis work. The four-link setup, roll cage, battery cage, shifter, you name it. He made it perfect.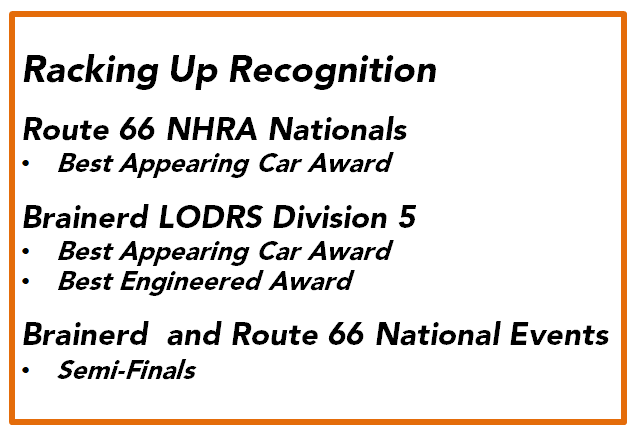 "When it came time for paint, I knew I wanted something that reflected the heritage of the car. I sat down with Scott Brown who designed the paint scheme, then delivered the clean palette to Brian Mahler at The Paintworks to create the vision on the metal. It was there the Gold Coast HEMI® was born. While all that was going on, Bruce, Kenny and Jason at Total Engine Service in Bloomington, Minnesota, were building the 426 HEMI Super Stock. Joel's on Joy was building the custom 727 ProTrans TorqueFlite® trans. And Darrin Rumpel of Precision Mopar® Restorations was on deck to put the windows, trim, headliner, dash, front suspension all back together.
"The last step was to get the car sorted out and down the track. Ran the Man (Randy) at Fast Shocks, helped me do that.
"It took from 2003 until 2009 to get 'er all up and running. But I'm sure glad we did.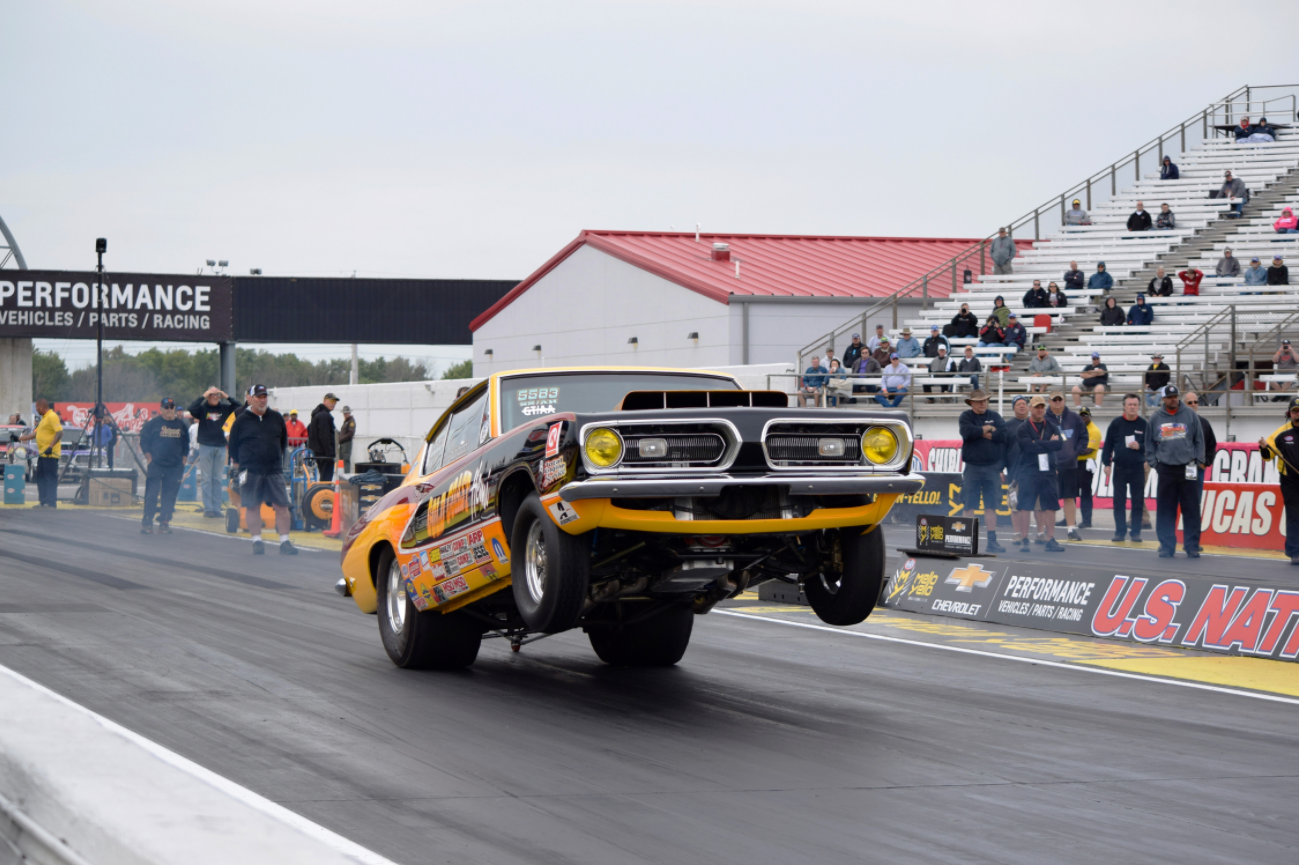 "I've had it for 12 summers now. We've had a lot of fun with it and some nice success. It's a testament to the people who have worked on it. Because what I have found is that, while it's not the fastest HEMI in the world, it's so well built that nothing really breaks on it."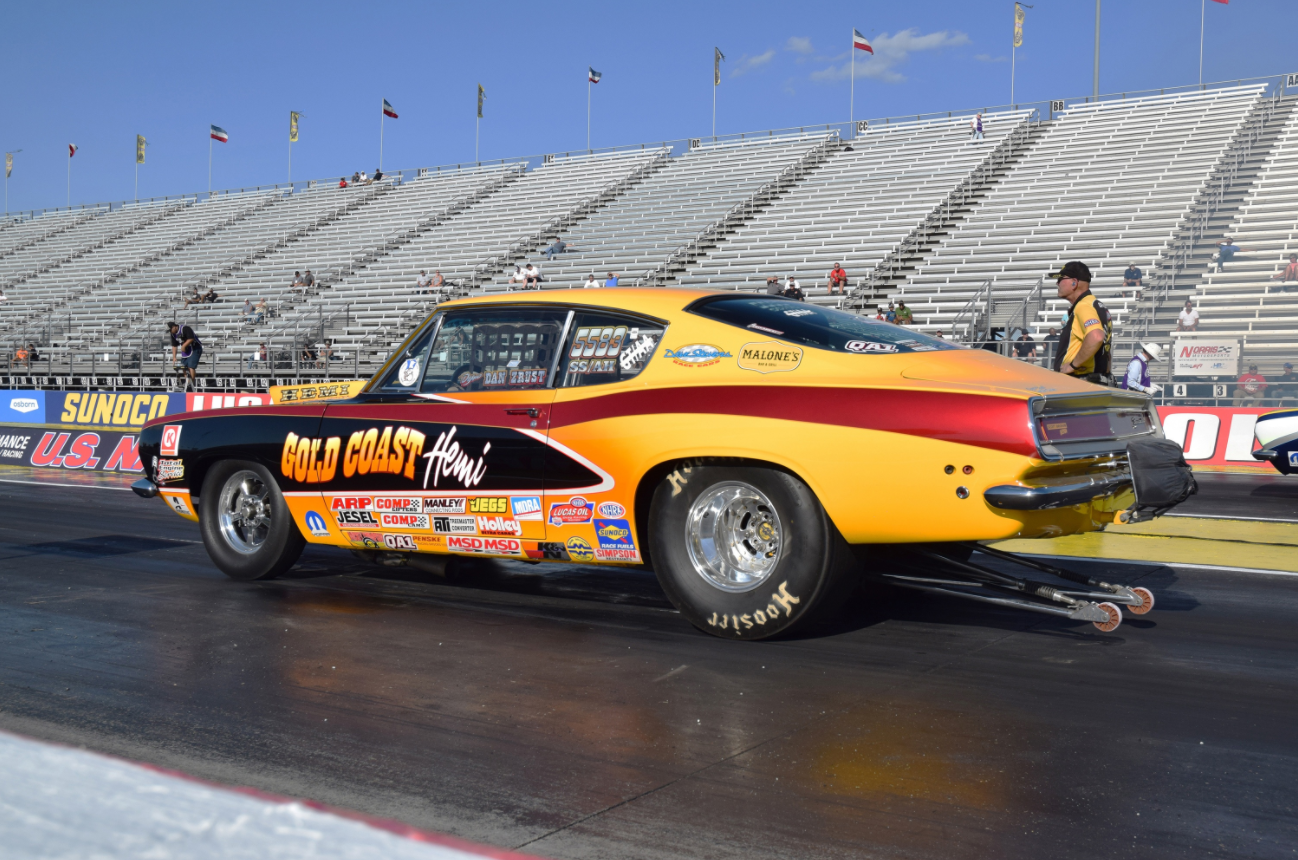 "The car is definitely competitive. If you respect it and don't beat it to death, it will do very well."
Competitive it is, as proven by running in the 8.70's!
Comments
Comments